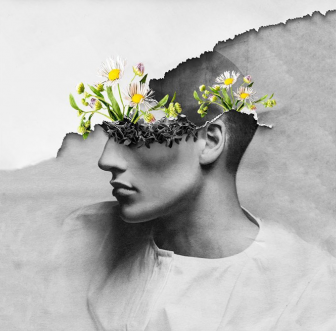 Collage artist Maja Egli creates surreal portraits by manipulating various posrtraits and plants to work together as complex unities. Most of her figures are incomplete, lacking some fullness of form; the few full figures that we do get are faceless. There is a dark beauty to Egli's work, as she often merges both black-and-white and color images in her collages. Take a look!
Bulgaria-based artist Simeon Dukov create visual appealing art and twisted photo manipulations. "I've always been fascinated with art and everything that is appealing for the eyes. As a kid I always had really big imagination and I visualized some parallel worlds where everything was different. Now I am mixing reality with my imagination so I can create all these photo manipulations. Now I am mixing reality with my imagination so I can create all these photo manipulations." Beautiful! Also we recommend you to check our recent post Long Exposure Photo Made With Drone Lighting Up Mountain Landscapes.
Rafael Mantesso, Brazilian artist and advertising professional, had a dream – he always wanted a bull terrier. And right after marriage he fulfilled his dream – bought a pup of bull terrier and named it Jimmy Choo (after the famous shoe brand). But the marriage didn't work out and Mantesso and Jimmy Choo were left to start a brand new life. "My ex-wife took all the furniture in the house and the house was completely empty and white. The only thing I had was Jimmy," says Mantesso. Inspired by the dog's white fur and his empty, white house, Rafael began a new chapter in their friendship with a simple photo. Take a look!
Talented artist Vix Muniz lives and works in New York City and Rio de Janeiro. Muniz is best known for recreating famous imagery from art history and pop culture with unexpected, everyday objects, and photographing them. Each work is a photograph taken of an arrangement of hundreds of other photographs that represent a photograph. Muniz says that when he takes photographs, he intuitively searches for "a vantage point that would make the picture identical to the ones in my head before I'd made the works", so that his photographs match those mental images.