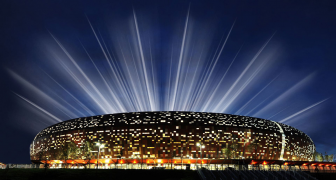 With World Cup 2018 season drawing closer by the second, the collective attention of football or soccer fanatics all over the world is currently focused on the game. While Germany took home the Champion's Trophy back in 2014, this year, the competition seems to have become even stronger and better, promising the global audience a truly memorable phase of intense football gaming.
OFIS have designed a football stadium in Borisov, Belarus. "The concept takes into account the natural advantages of the location and the existing interventions within the terrain, while maintaining as many of the existing trees on site as possible. Besides 13.000 seats there is additional 3.000 m2 of public space and are classified 4 stars according to UEFA categorization. Traffic and parking is organised between the forest. The arena forms a unified rounded dome, giving the impression of a single enclosed object. The Skin of the dome gives an impression of a fragile stretched perforated textile pulled over the stadium skeleton. The covered space between the skin and the tribunes is a public street-a vestibule with public program (shops, bars, services, toilets) and galleries above (offices, VIP, press)."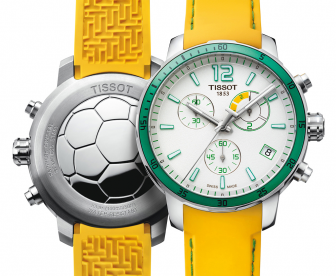 This year 32 nations coming together in Brazil to see who would be crowned world champions and lift the 20th FIFA World Cup and the whole world's attention is focused on the football-crazy South American nation. The festivities have just begun and will continue till the mid way of the next month and brands from across the globe are using the opportunity to launch special edition Brazil-centric products. Here we've gathered three limited edition timepieces paying tribute to Brazil and FIFA World Cup 2014. Take a look!