Molami is the brainchild of industrial designer Maria von Euler. And today we want to show you the Pleat: a headphone that complements the bone structure of the face – framing your look. "Pleat is an over-ear headphone encased in napa leather and designed to accentuate the lines of the face. It folds and rotates allowing for maximum wearability and safe storage. Pleat's closed design incorporates noise isolation and its sound provides low-distortion, allowing you to focus on your music. The bass is deep and articulate, and the mids and highs are natural sounding and clear. These headphones are suitable for a multitude of musical genres." You can buy the Pleat for €400. Have fun!
It's not surprise that beautiful dolls became not only toy for children but also a true piece of art. Like Porcelain Beauties by Marina Bychkova or Beautiful Realistic Dolls by Alexandra Kokinova. These dolls are stunningly beautiful and very realistic. And today we want to show another beautiful art dolls by Jolanta & Robert, Vilnius, Lithuania. Each doll is exclusive sculpture created by these talanted designers, with its own character and its own story. You will be surprised by a number of small details of of clothing and accessories. Thanks to it dolls become life like and bring their beauty to our grey world. Enjoy!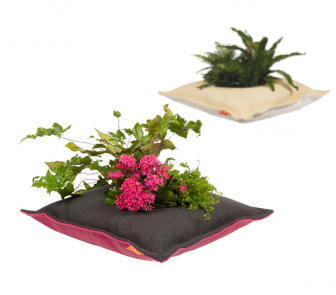 Israeli design team Studio Libel created absolutely creative Willo Collection. This series consists of unique, plush planters that look like interior pillows. Each pillow top is made from quality textiles. And Studio Libel offers a variety variety of colors and patterns to match any interior. Created from waterproof fabrics the pillow bottom keeps dry and clean. The pillows can be a good decoration of your living room, indoor patio or bedroom. Take a look!
French designer Elsa Lambinet created an absolutely new type of chocolate. Chocolate that allow you to mix and match filling and toppings to satisfy your taste. Each white, milk or dark chocolate shell has a slot in the front for wafers, nougat, biscuit or caramel, and a depression in the top to hold nuts, fruit or liquid. Lambinet designed the system while studying at Master of Advanced Studies in Luxury course at the Ecole Cantonale d'art de Lausanne (ECAL). Take a look and for sure you will want to have such choice in your chocolate box!