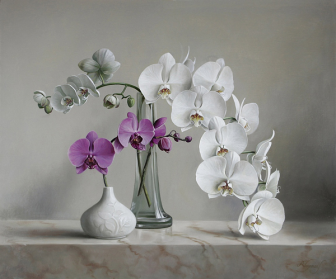 Pieter Wagemans was born on 11 August 1948 in Merksem, close to the city of Antwerp, Belgium. From his youth Pieter has always been able to express himself spontaneously through the artistic gift that he probably inherited from his father. Even from his early years it seemed likely that he would develop this gift further. As a variation on still life, in recent years Pieter has developed his specialized talents in flower compositions. The fine painting of flowers demands considerable discipline, because the passing of time is an important challenge. A flower is always changing. To capture the moment, Pieter bypasses the use of underpainting and paints each flower in turn, "alla prima" until the painting is finished. Sometimes he needs a whole day for each flower, other times only a few hours. Often the flower compositions never existed in reality because the flowers were painted one by one over several weeks. Take a look at these stunning flower paintings!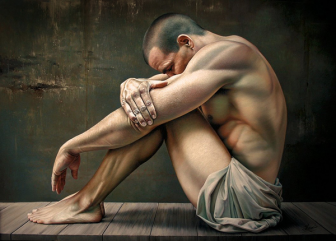 If your first thought was "It's a photo" then you're totally wrong. These are hyper realistic oil paintings created by Belgium based artist Christiane Vleugels. At the age of twelve, Christiane studied the academy of fine arts and was educated in the art of drawing and sculpting by the inspiring artist Herman Cornelis. Wonderful, stunning and simply beautiful paintings. Each of them unveils a certain aspect of life and inspires people to dream. Have fun!
Today we will show you amazingly realistic paintings of Mary Jane Ansell. Mary Jane Ansell graduated from Brighton University in 1994 and currently works from her studio in Brighton's North Laine. She has exhibited with the Royal Society of Portrait Painters and has won numerous awards. Ansell was also a finalist for the BP Portrait Award in 2004 and 2009. Take a look at her paintings and you will like it for sure.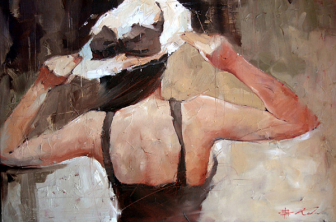 Andre Kohn is a figure painter whose style is described as figurative impressionist. Painter demonstrates his skill and acute eye for detail in this imaginative, poignant gallery. Today, Kohn is a prominent leader of Figurative Impressionism, which seeks to portray a subject's personality through her or his unique movements, bearing and posture. "Without depicting life literally," the artist explains on his website, "I seek a poetic interpretation of a moment involving the human figure in its infinite variety of gesture and form." Take a look!