A high-tech eco camp situated over 1700 meter high in the Swiss Alps in the village of Les Cerniers, White Pod Resort creates little igloo village and can house only 30 guests but it offers the ultimate in-luxury and adventure. The architectural fascinating high-tech tents, called the "pods" are made out of insulating fiber and has a wood-burner for comfort, each one is placed on a wooden platform with stilts driven into the ground so there is very little permanent structure involved so the slopes remain in pristine condition. There is an en-suite bathroom and super luxurious bedding. Whitepod comprises 7 kilometers of private runs and ski lifts, two chalets, restaurant, bar, and wellness area with Japanese bath and Finnish sauna. The 15 pods have been equipped with traditional furnishings and high quality insulation and were individually decorated. If you're looking for a white Christmas in the backcountry, this is the vacation you want to book now!
The following anti-boredom Swiss pocket knife created by Israeli designer David Suhami is a funny mix between the traditional Swiss box cutter and an exotic jungle safari. David has created an "animal pocket knife" while at Shenkar College of Engineering and Design in Tel Aviv. He turned this common object into giraffes, antelopes and rhinos. Made of stainless steel and Tabebuia wood, it allows up to 81 different combinations. Take a look!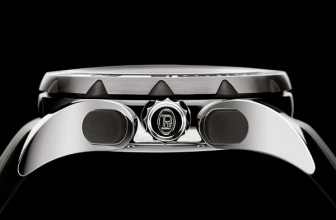 Luxury watches is an unchanging attribute of luxury lifestyle along with exclusive jewelry and unique cars. It's noteworthy that the cost of some luxury watches exceeds cost of unique cars. And it's not surprising – these watches are truly a masterpiece, museum exhibits of extraordinary beauty. There are many companies and small workshops around the world that are producing luxury watches. Some luxury watches are unique – they exist only in single copies or issued strictly in limited editions. Unique luxury watches can be designed for specific individuals by order or devoted to some significant event, for example – anniversary of a watch company. We've gathered a small collection of the most beautiful and spectacular luxury watches in the world. Price of featured watches is from $5,000 to $1,5 million. If you're interested in luxury watches you can check our post Top 25 Luxury Watch Brands for Men.
There are many ways to make your interior stylish and unique. You can decorate walls by stickers. Or use the ideas of the Swedish designer Kicki Edgren Nyborg. Along with wallpaper decorated with colorful illustrations collection contains multifunctional wallpapers. In addition to the stylish wall decoration such wallpapers can serve as a shelf or hide a small lamp from the eyes. The wallpapers are quite unusual. Perhaps your decor needs such unusual.