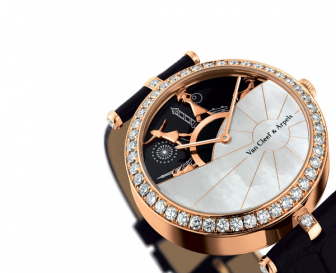 The famous French watchmaker Van Cleef & Arpels never ceases to amaze its devoted admirers and desings truly awesome, exclusively luxury watches. Each stunning timepiece is a true work of art and is impossible to dislike. The designers from Van Cleef & Arpels usually take their inspiration in the most romantic city in the world – Paris. But some of the models were inspired by famous novels. We want to show you some extremely beautiful watches starting from the newest Five weeks in a balloon and up to Midnight in Paris watch, which has been already became classic. Hope you'll enjoy! And don't forget to check our list of the most luxurious watch brands for men.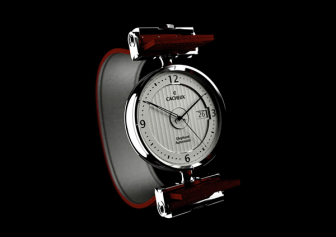 You've seen this intersting concept of the watches created by French designer Fabien Cacheux for sure. They were only a concept that existed only in pictures. But his prototypes aroused huge interest among collectors in Europe. And now he opens up its own watch brand Cacheux Haute-Horlogerie, which will manufacture timepieces. The first product of the new watch company will be Elephant Automatic. These watches will be released in a limited edition of 11 copies. Case of chronometer is made of 18 carat white, pink or yellow gold. Each timepiece is made individually for each customer, so from the date of purchase to receive will be from 3 to 4 month period. Despite his French citizenship of watches creator, production capacity are in Switzerland, as evidenced by a corresponding note – Swiss Made – on the back of the watches. Cost of Elephant Automatic in France is € 47,300, without taxes.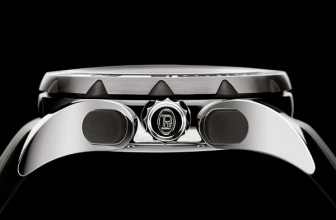 Luxury watches is an unchanging attribute of luxury lifestyle along with exclusive jewelry and unique cars. It's noteworthy that the cost of some luxury watches exceeds cost of unique cars. And it's not surprising – these watches are truly a masterpiece, museum exhibits of extraordinary beauty. There are many companies and small workshops around the world that are producing luxury watches. Some luxury watches are unique – they exist only in single copies or issued strictly in limited editions. Unique luxury watches can be designed for specific individuals by order or devoted to some significant event, for example – anniversary of a watch company. We've gathered a small collection of the most beautiful and spectacular luxury watches in the world. Price of featured watches is from $5,000 to $1,5 million. If you're interested in luxury watches you can check our post Top 25 Luxury Watch Brands for Men.