Edinburgh agency Contagious worked in close collaboration with client Gordon & MacPhail to create the decidedly modern interpretation of traditional whisky packaging which was recently launched at The Royal Opera House, Covent Garden. According to Creative Director and MD of Contagious, Matt Chapman: "This incredible liquid spent 75 years maturing in darkness and our brief was to interpret the client's product proposition of sharing, owning and drinking by packaging and presenting Mortlach 75 Years Old to be displayed, shared and enjoyed by a new generation, not hidden away in a box to gather dust. We took that 'spirit of sharing' as the big idea behind our creative strategy." The agency's starting point was the elegant teardrop shaped hand-blown crystal decanter that is the iconic feature of the Generations range of which Mortlach 75 is the newest release. Working with master craftsmen, Contagious introduced 75 ribbon-like channels, hand-cut into the crystal of each of the 100 decanters, which were then uniquely numbered. Marrying traditional craftsmanship with cutting edge technology, the team designed and commissioned a seductively tactile plinth which features 75 gently undulating ripples across its cool white surface (a subtle nod to Speyside's soft water), to hold and display the decanter and two hand-cut crystal glasses. Each element was then packaged into a luxurious Aniline leather travel bag. James Hartigan, Senior Designer, explains: "This is a unique and luxurious weekend bag, perfect for the sophisticated traveller, it's certainly not just a single-use presentation case. We wanted to create a package that's designed to be unpacked for a whisky that's meant to be drunk.
Japanese brewers/distillers Suntory have found their own way to make ice nicer with these stunningly intricate ice cube sculptures. Teaming up with a Japanese ad agency, these are said to be the world's first 3D-milled ice cubes, and they look sensational, with an astounding level of detail. Don't you want to drink whisky with the Statue of Liberty, Michelangelo's David, or a ferocious shark lunging out of the water?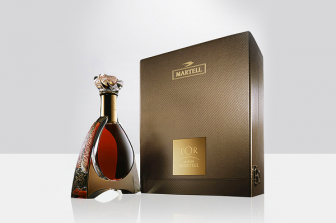 If you're our loyal reader you should remember our post about creative bottles designs of Sparkling Wine Collections "Colier" or Balblair Scotch Whisky 1989 Special Edition. Today we want to show you wider collection of unique designs of bottles. But with one little nuance: all featured bottles belong to only luxury alcohols. Cost of each luxury bottle is from a few thousands of dollars and up to $1,000,000. Sometimes price depends from the quality of the drink and sometimes a bottles are more expensive than liquor. But each and every bottle is worthy for attention! Enjoy! Also you should check Top 10 Most Expensive Bottles of Wine in the World.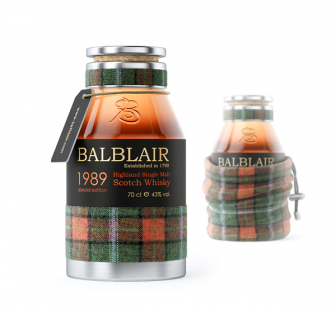 Lisbon based Multidisciplinary Design Studio NT.GJ has created extremely stylish design for Balbair whisky. This is a sensitive and sophisticated approach to Balblair, a traditional scottish whiskey brand. This passionately designed pack preserves the essence of premium and expensive single malt whisky.