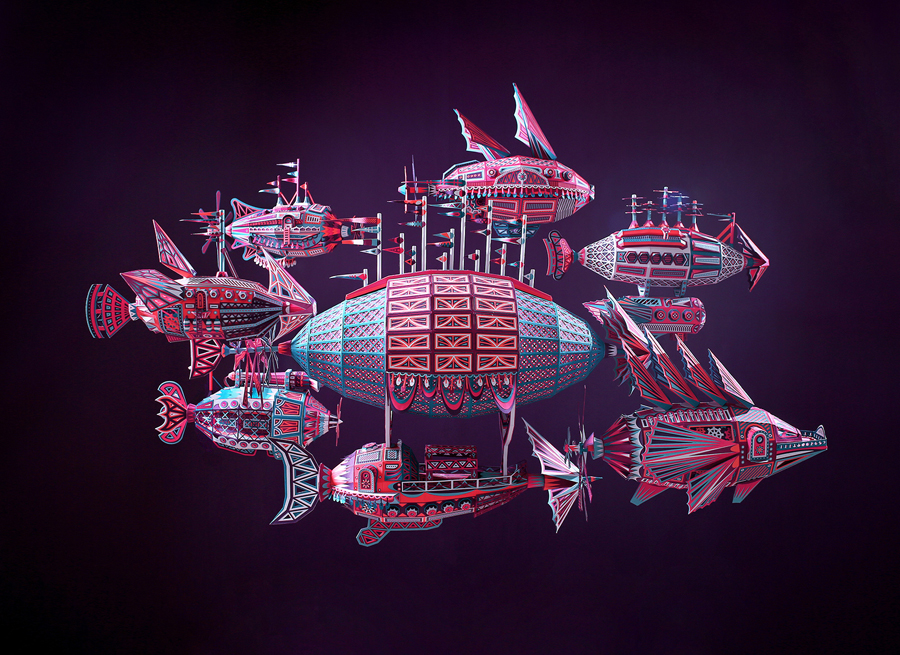 These intricate paper ships crafted by Zim & Zou form a collective perpetually in search of alternate realities as part of "Exodus." From their layered propellers to their waving pennants, the bright pink, blue, and purple aircraft are constructed entirely by hand.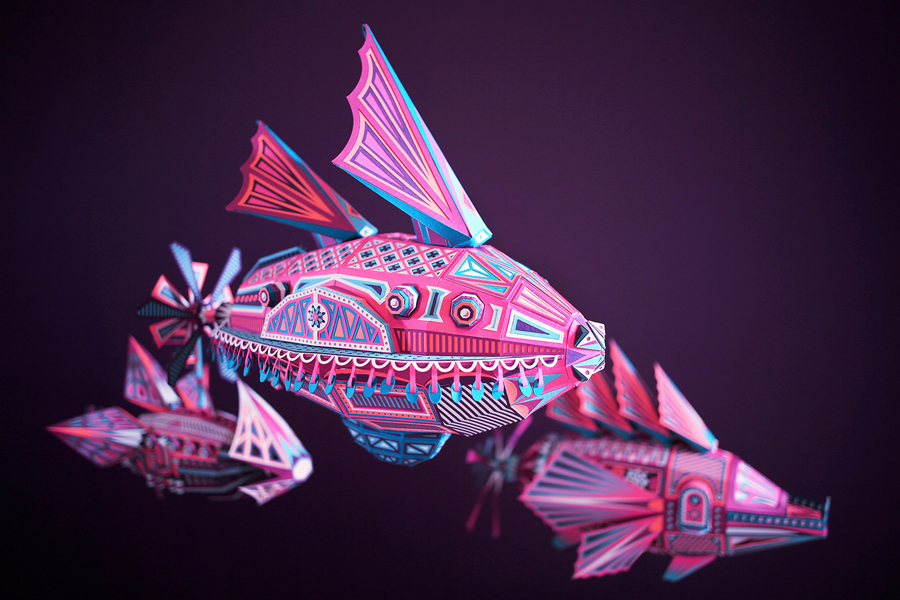 Each body displays multiple geometric patterns created with cut and stacked paper that match the rest of the fleet. The Dordogne, France-based artistic duo calls this personal project "an ode to travel. Thrown in an endless movement, the aircraft colony crosses time and space toward an unknown outcome. Like birds stuck in an eternal migration, they're pursuing their dream of an elsewhere."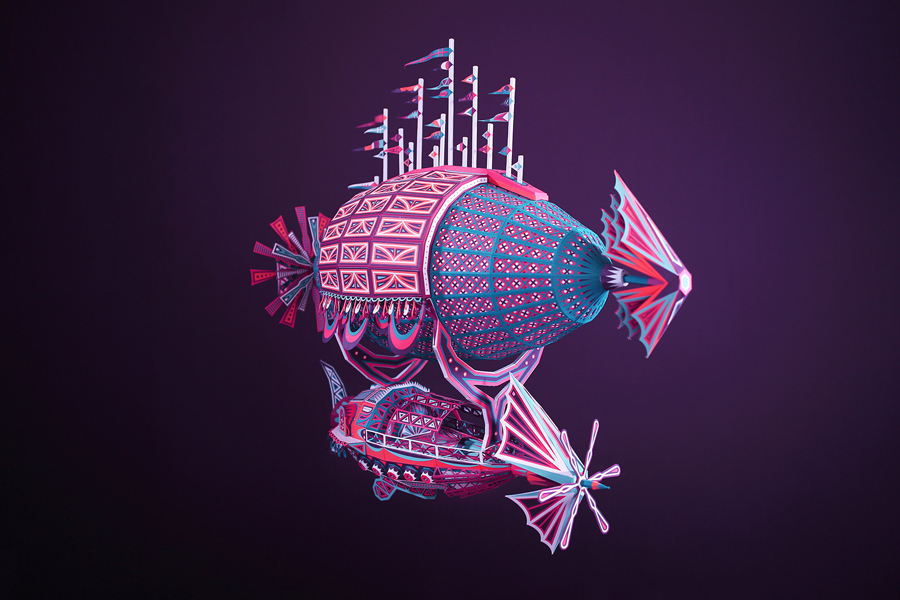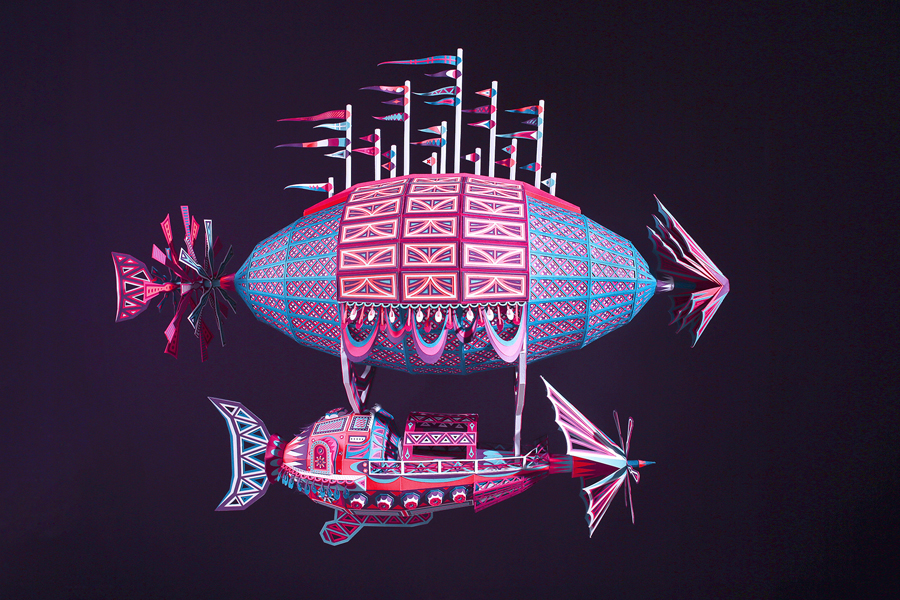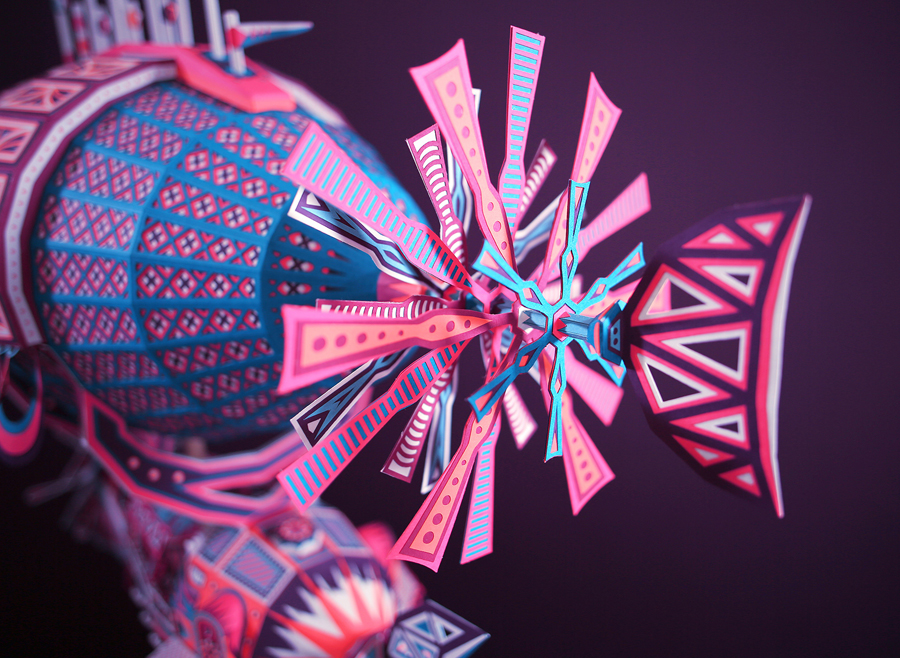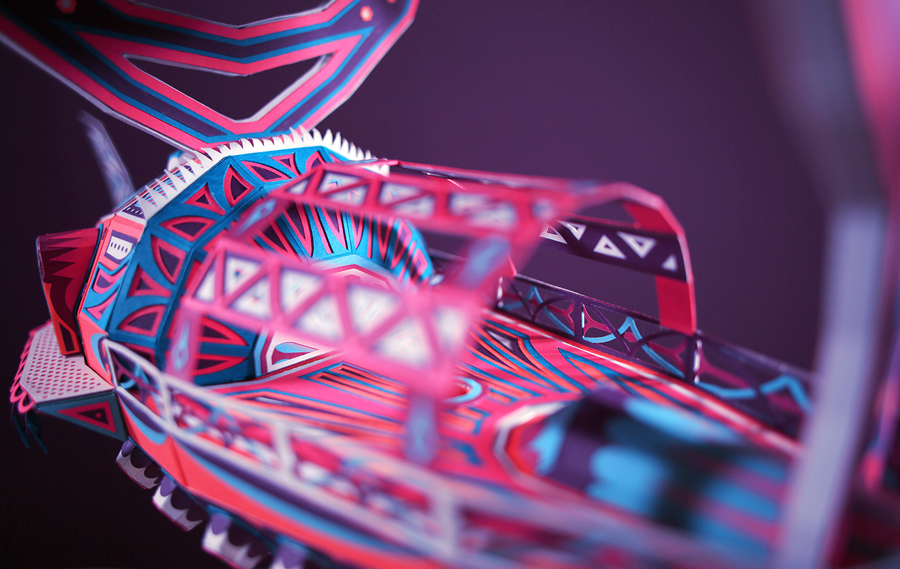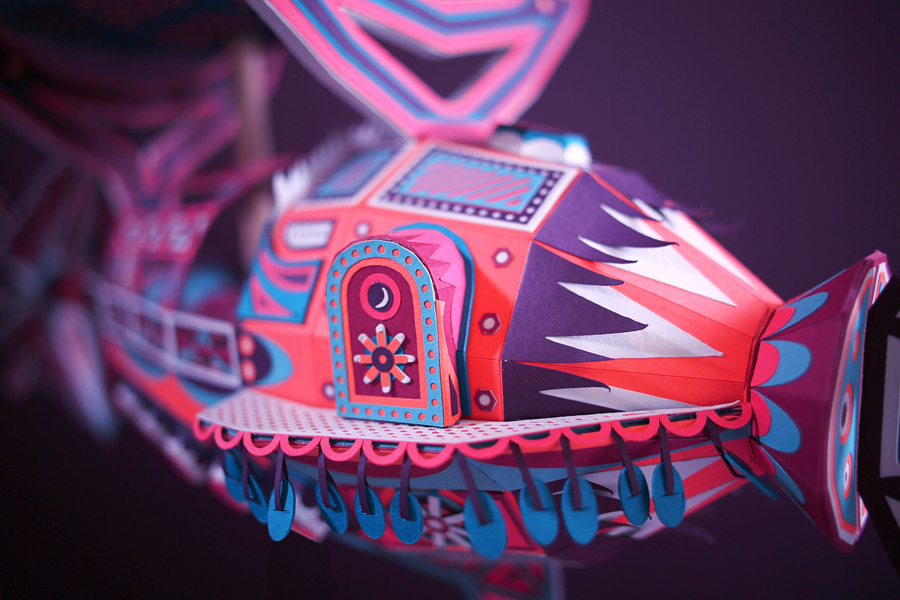 The pair said paper is their preferred medium because it "inspires them for its versatility, infinite range of colors and unique textures. The flat paper sheets turned into volume are giving an installation the poetry of ephemeral material." Also don't forget to check other creative geometric paper sculptures.