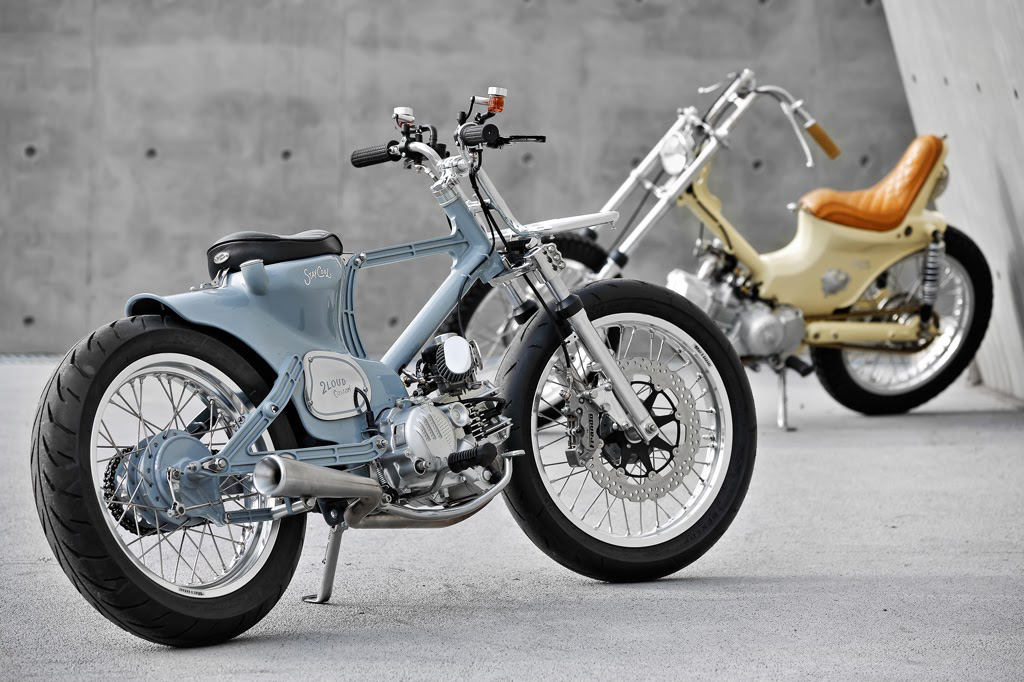 Ma 'Max' Yicheng at 2LOUD Custom and his partner Lu Yongyu have created two builds: Honda Cub for a close friend and Cub chopper for Max's girlfriend. The scooter started out as an early model 80 cc Cub, but the Taiwanese shop ripped out the motor, and crammed in a 190 cc Zongshen mill. It took some frame mods to fit it, and the guys also welded in a new intake manifold – matched up to a Keihin CVK30 carb running a pod filter.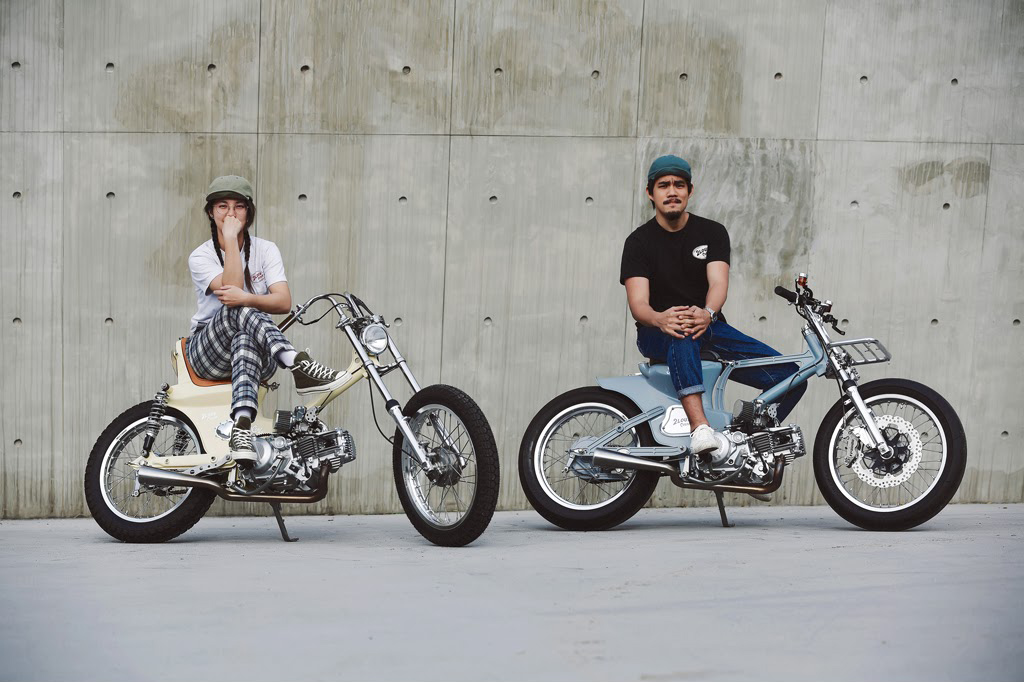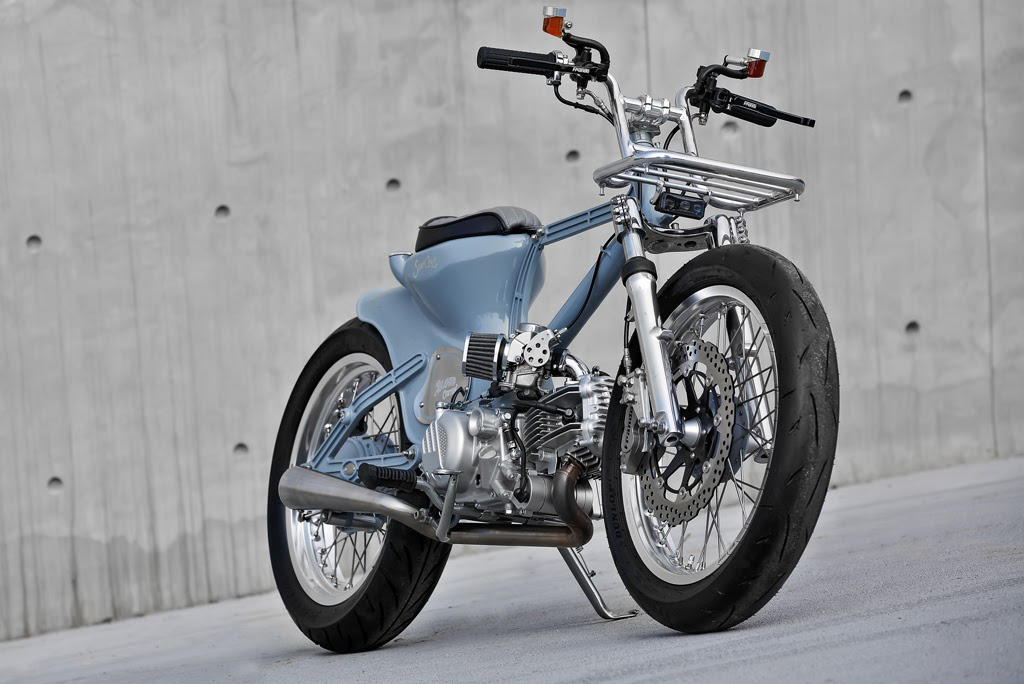 Up front, you'll find the forks from a SYM Wolf – a 250 cc commuter bike that's popular in Taiwan. 2LOUD shortened and polished them, then laced up a pair of 18F/17R aluminum rims, with stainless steel spokes and a SYM front hub. The fork's been converted to a single crown design, with a custom made lower clamp. The top section features a custom arrangement that uses a mountain bike stem to hold the handlebars.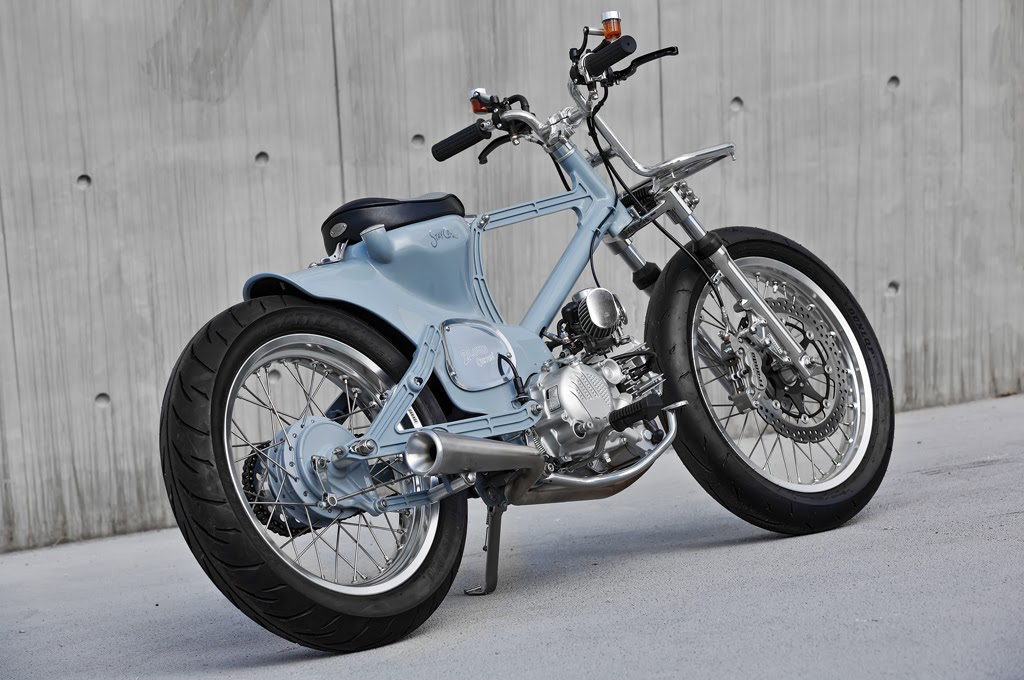 The crew made some alterations to the Cub's main bodywork too. It's been reshaped a bit, and a fuel filler neck grafted in, so that you don't need to lift the seat to refuel any more. The battery now sits behind a polished aluminum side cover, and the ignition key's embedded on the opposite side.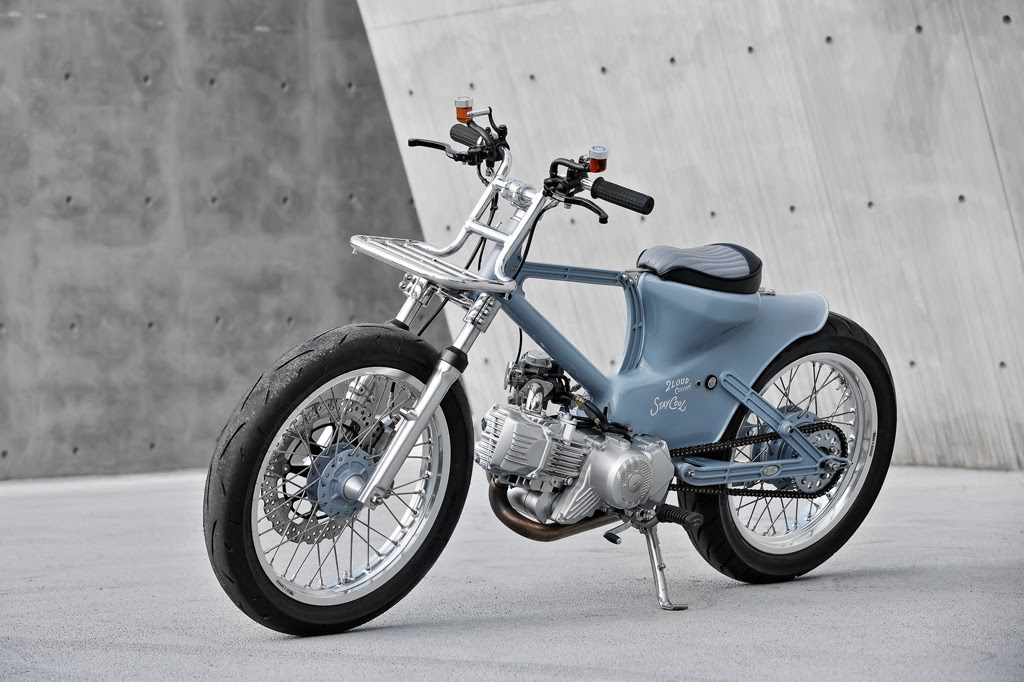 The seat's covered in two different leathers, and held down via a pair of hand-made stainless steel mounts.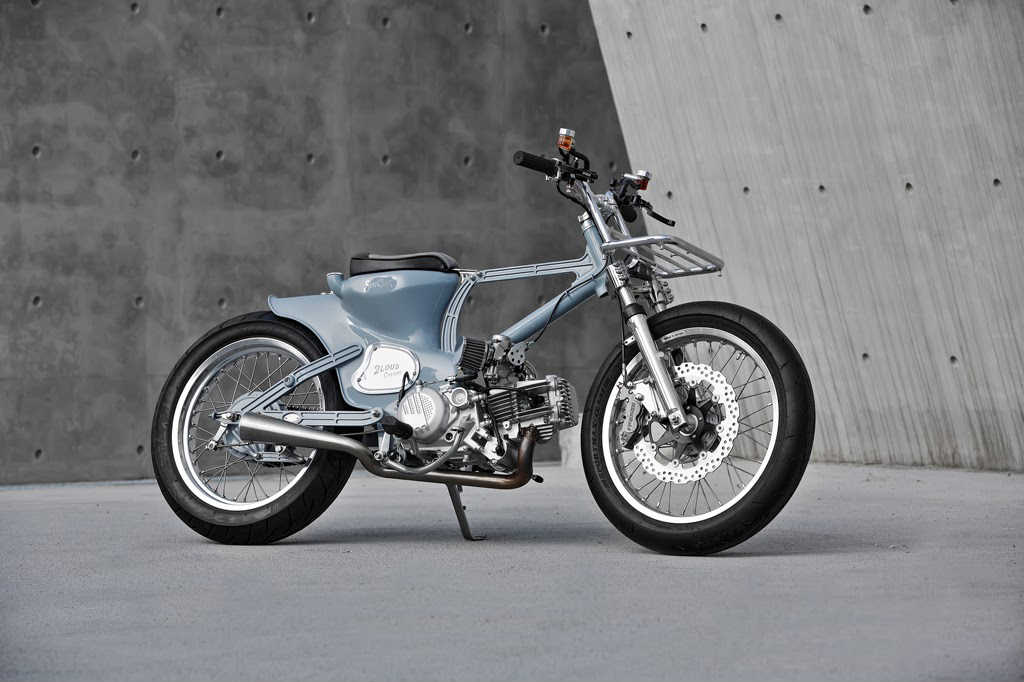 2LOUD picked a color similar to Audi's Nardo Grey to coat the bike in, right down to the hubs. It's a cheeky color choice, given the high performance vehicles it normally graces. The irony's not lost on the Cub's owner either – the other 2LOUD machine he owns is a far burlier Honda CB1100 cafe racer. Also be sure to check best vintage motorcycles.