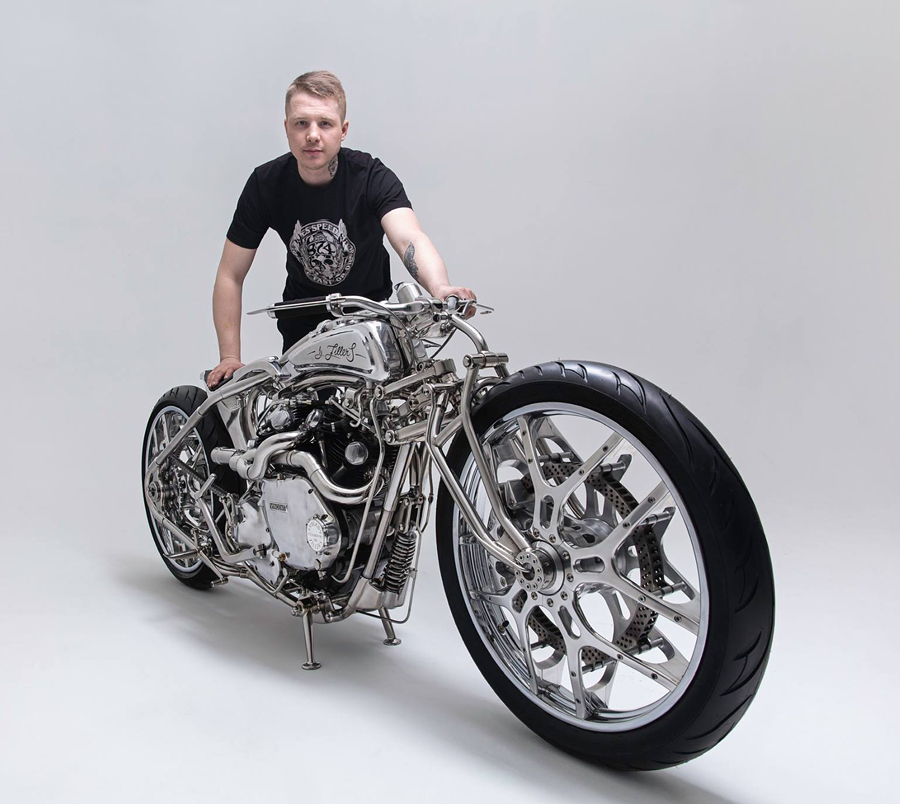 Last year, Dmitry Golubchikov became the first Russian to become the AMD World Champion of bike building. Dmitry is now back with another jaw-dropping creation, and we reckon this one could sweep the board too. It's based around a Vincent Lightning engine, but virtually everything else is made by hand.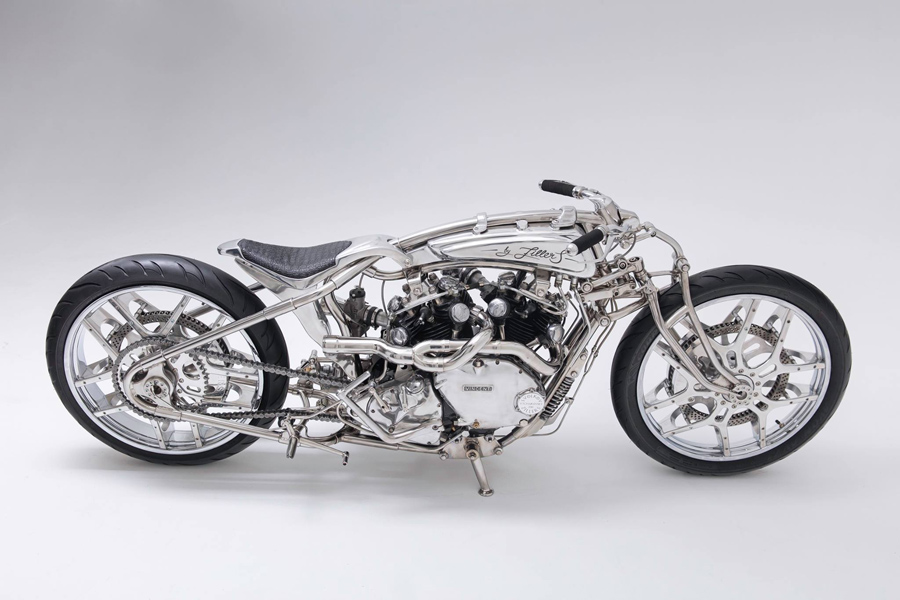 Dmitry was born in the Republic of Karelia, near the Finnish border, and now lives in Moscow. His workshop is called Zillers Garage, but he usually works alone unless the job sheet gets too long.
A Zillers bike is a unique creation crafted around an existing engine. In this case, the engine is a 1200cc Vincent Lightning replica built by the English company JMC Classics, which is also licensed to produce new Egli-Vincent motorcycles.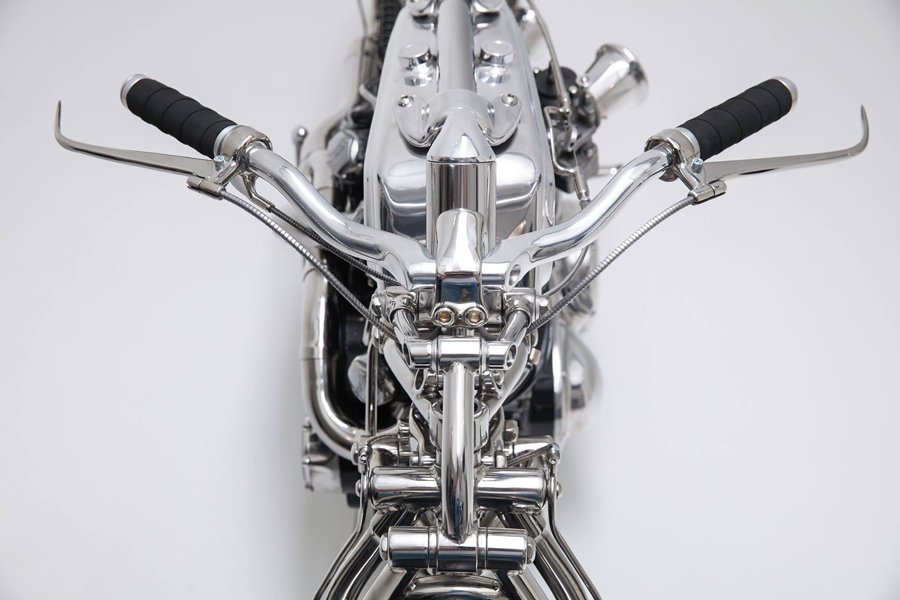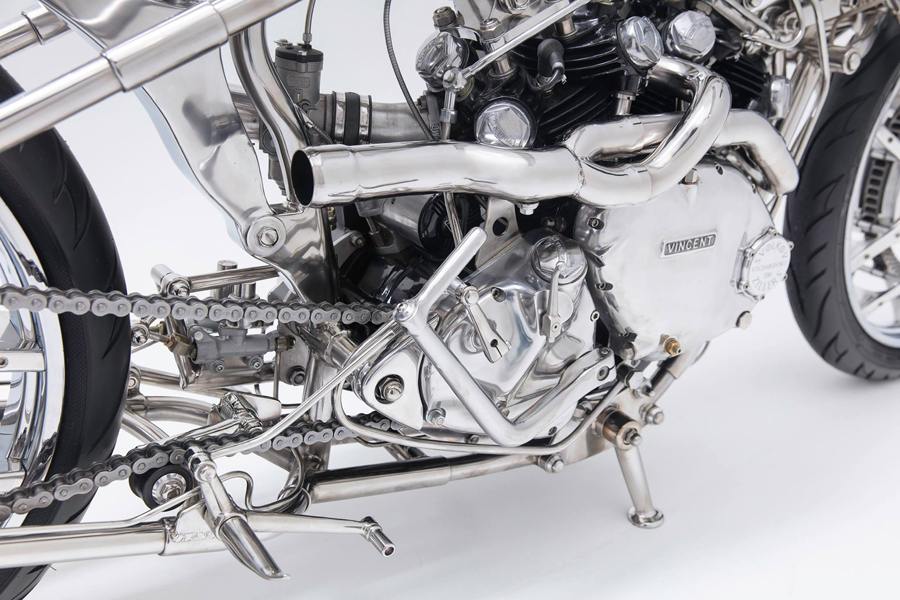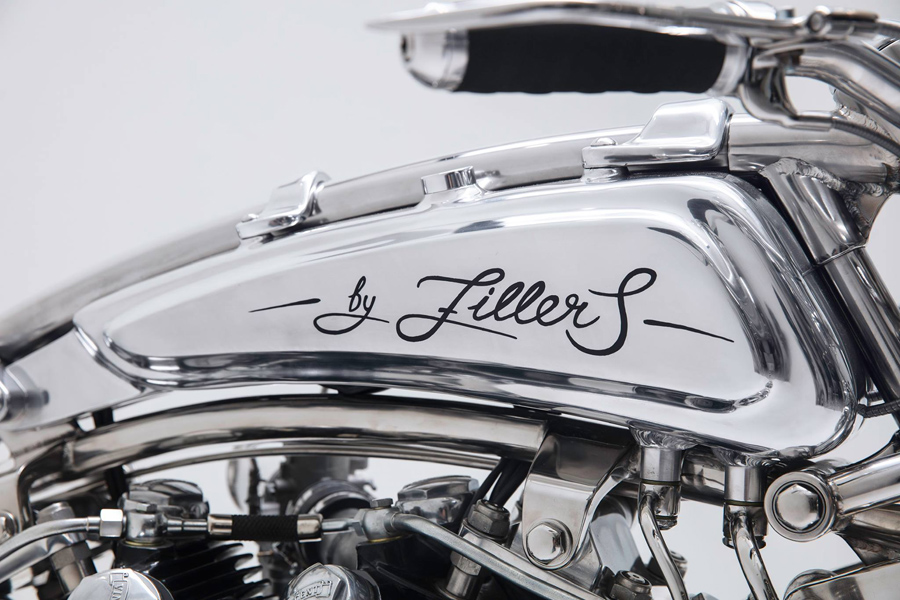 "I purchased the engine five years ago in England," says Dmitry. "I've always been a fan of Vincent engines, and as soon as the opportunity arose to buy one, I decided to customize it."
"The engine is 'new' and was already prepared for active riding. Dell'Orto carburetors came with it, but I decided to abandon them and use BMW carburetors. The intake manifolds are cast in aluminum, and the gearbox has four gears."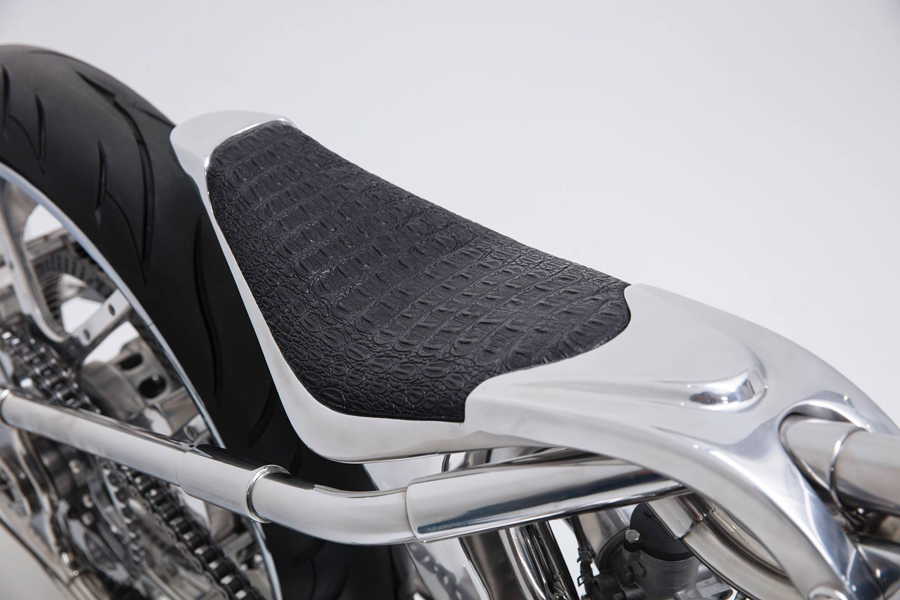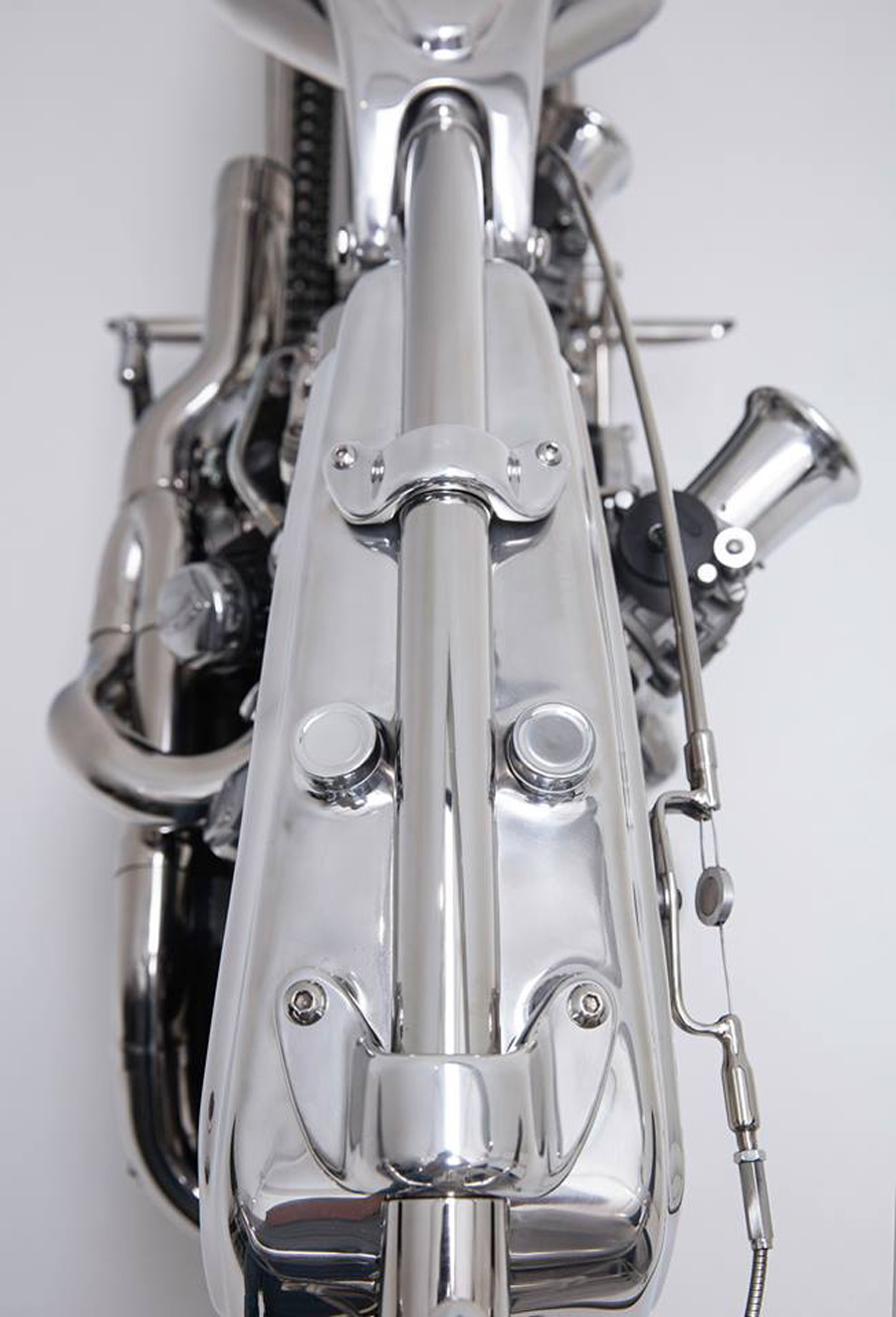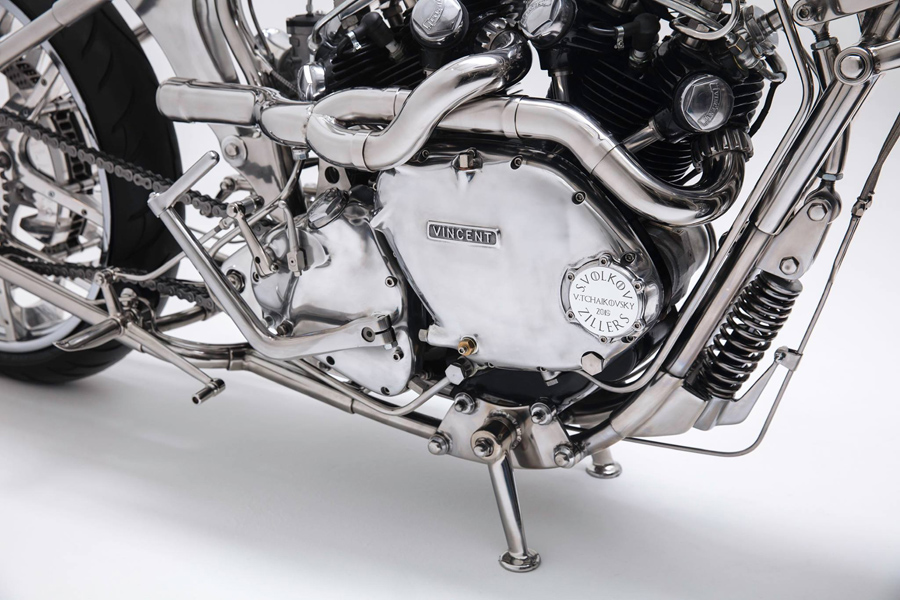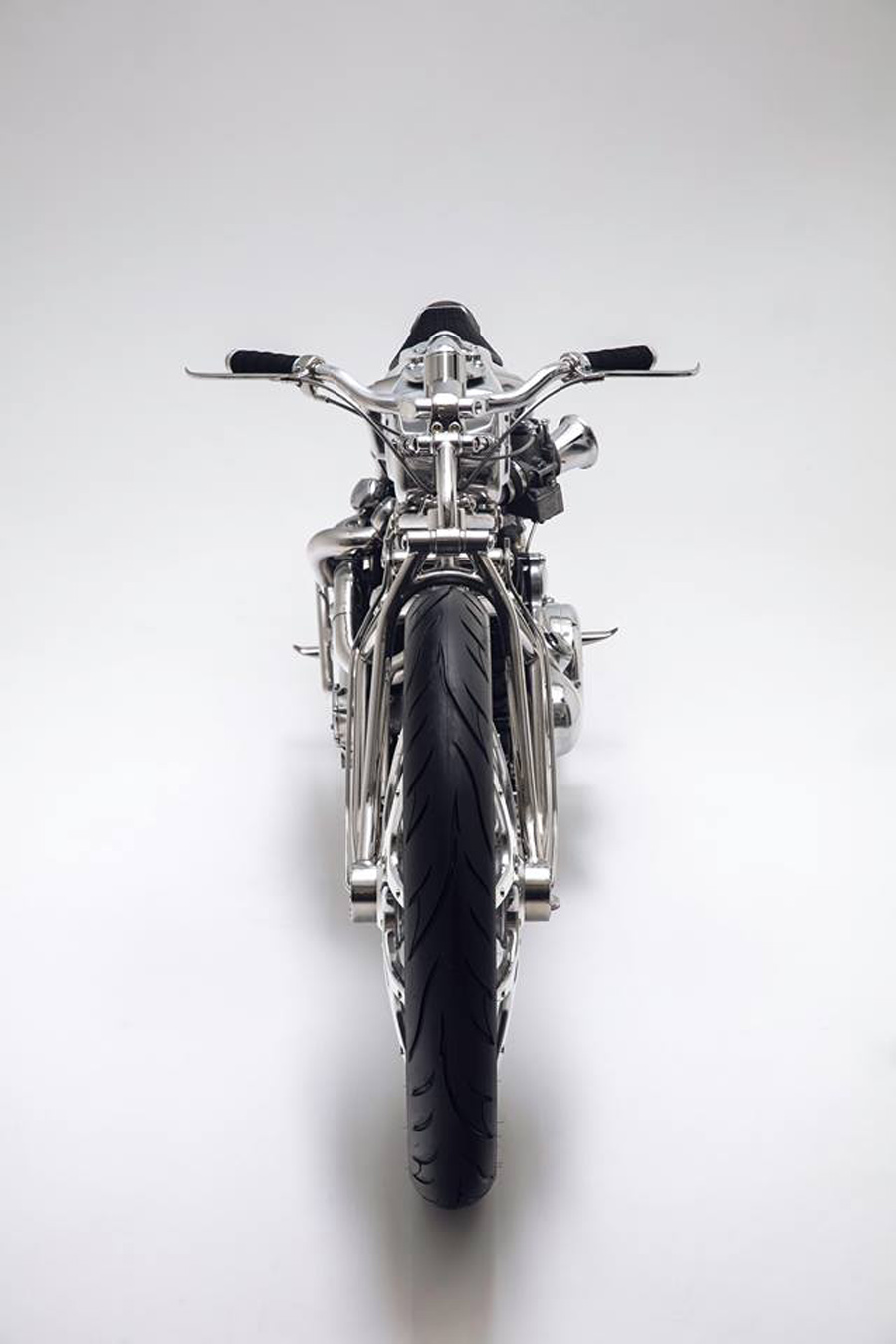 All the oil and fuel lines are custom-made using stainless steel, and it looks like Dmitry has used very early Bing carbs.
At the exhaust end, he's built a sinuous system out of stainless steel. No pie-cut welds here: just a few perfectly socket welded pipes converging into a single length of muffler… that we suspect doesn't muffle very much of the magnificent pushrod V-twin at all.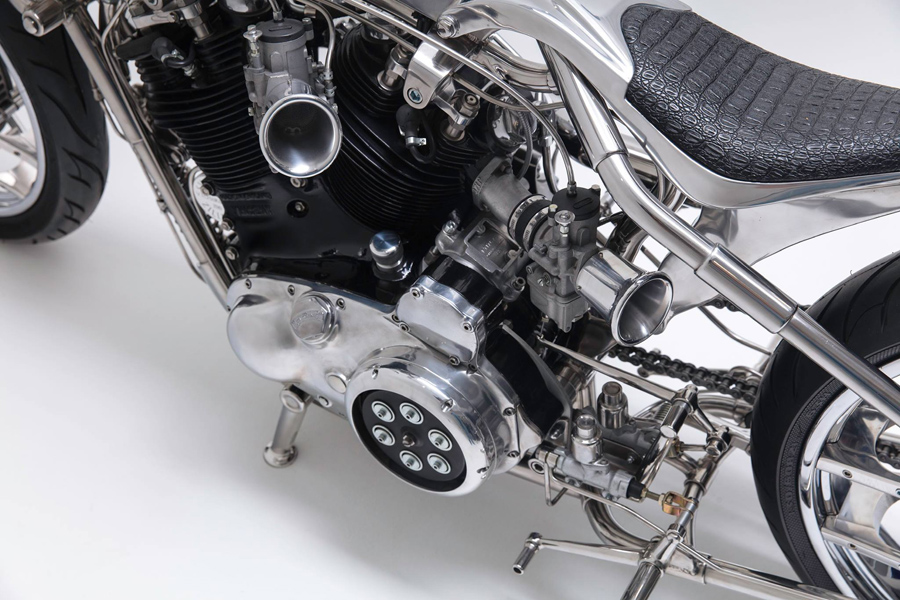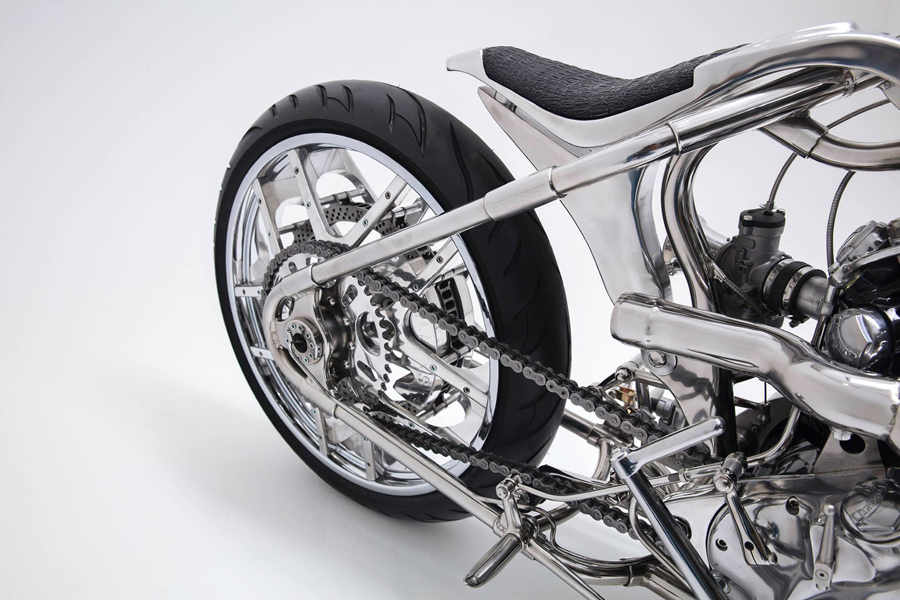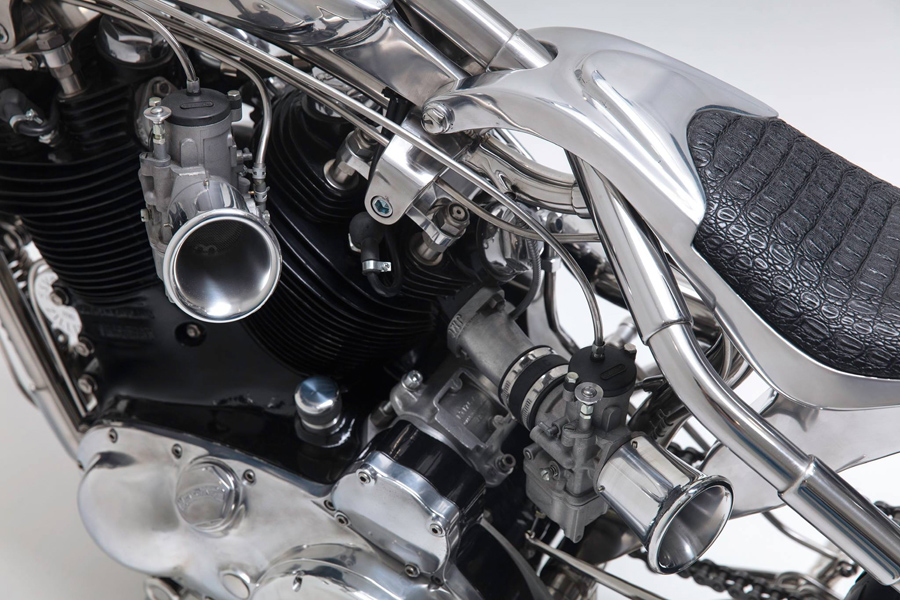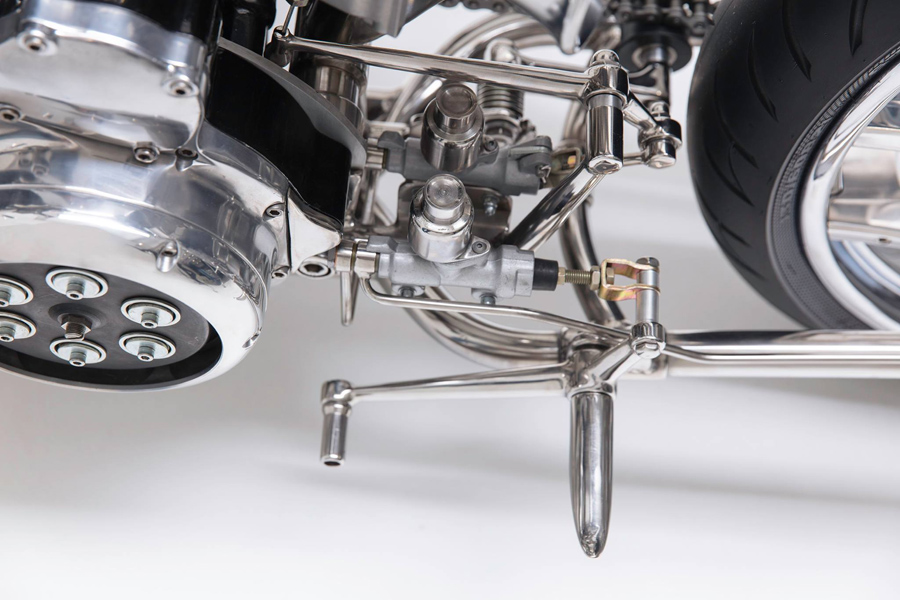 Before working on motorcycles, Dmitry was a high-end motorsport mechanic. And that's how he refined his amazing fabrication skills: the frame, front fork and control levers on this bike are made out of stainless steel, and the seat unit, bars and gas tank are made from aluminum.
Since this is a high-end show bike, the fabrication is anything but simple. The forks are a duolever design, similar to that used on BMW's K series bikes. "The main advantage is that the steering is connected through a linkage, and vibrations from the road are isolated," says Dmitry.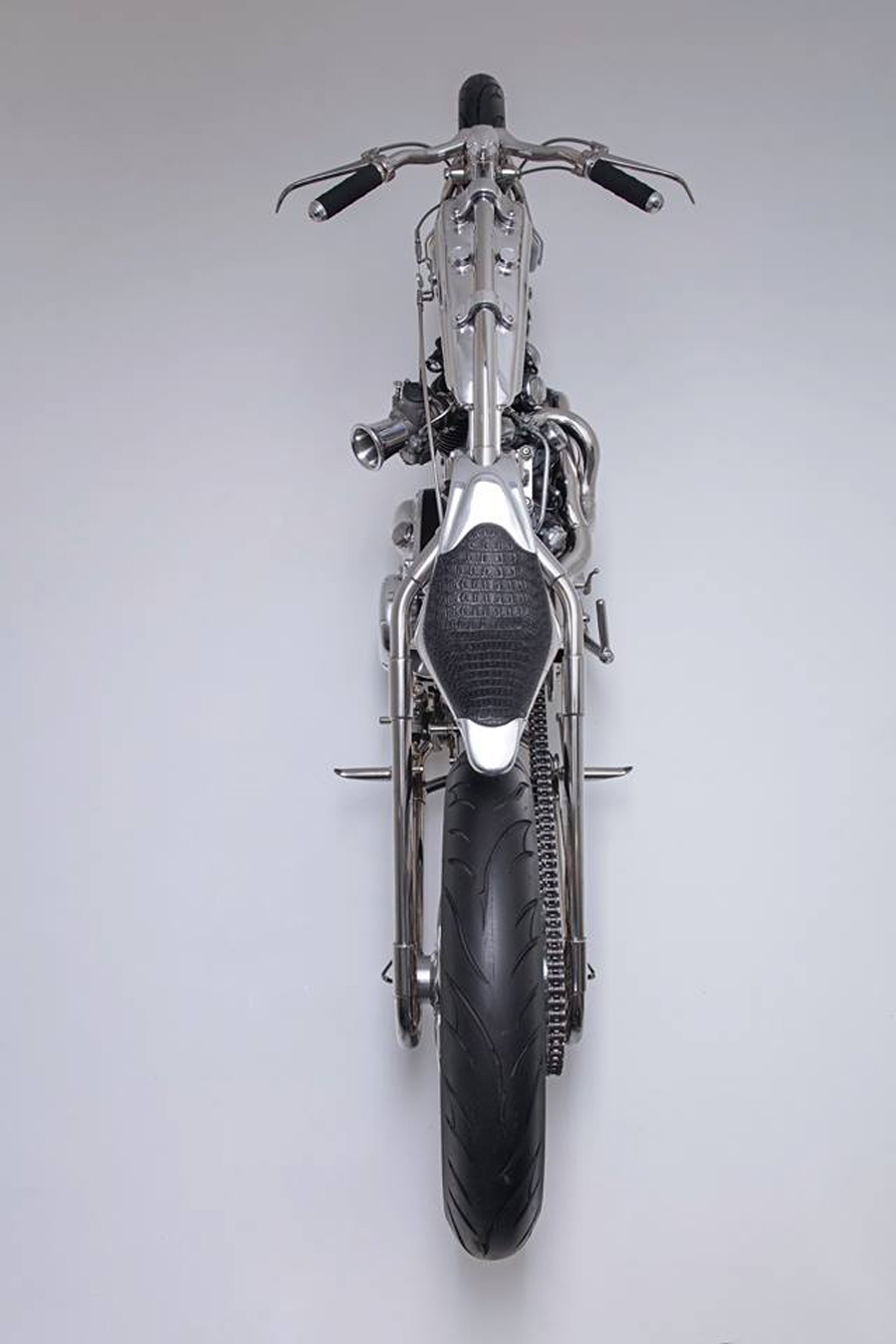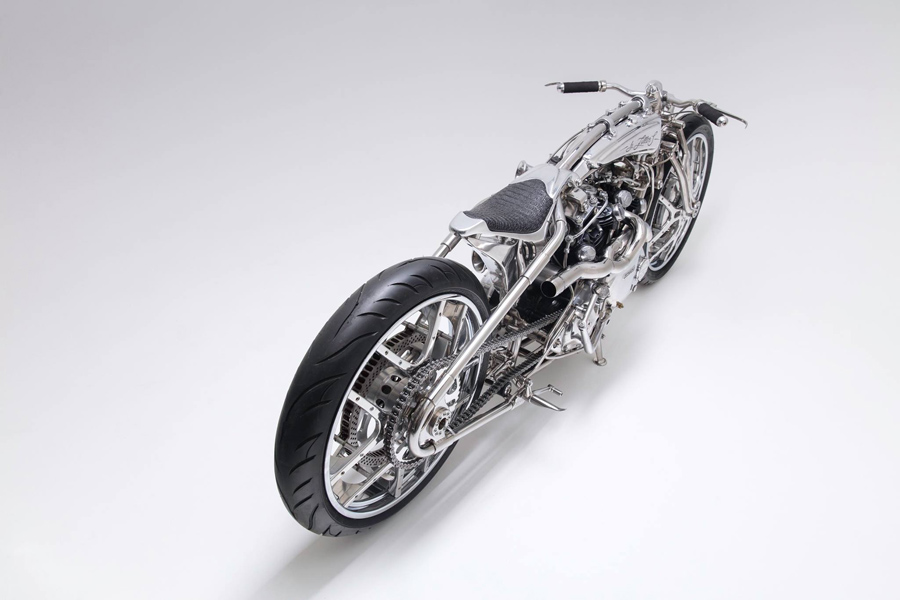 t's also a remarkably elegant-looking setup, which will help at show time. Dmitry has machined this arrangement himself, with cushioning provided by a spring at the bottom front of the hand-made frame.
The wheels are one-offs too, with chrome-plated steel rims shod with Avon Cobra rubber. The center section inside each rim is machined from aluminum, and hooked up to twenty spokes per wheel—each one individually CNC machined.
Look closely and you'll see that the brake discs and calipers are inside the spokes of each wheel. The discs are machined out of cast iron. "The brake lines with fluid pass through the center of the wheel," Dmitry explains. "The hub itself is empty."
Even the brake pads are custom-made, using repurposed clutch friction plate material.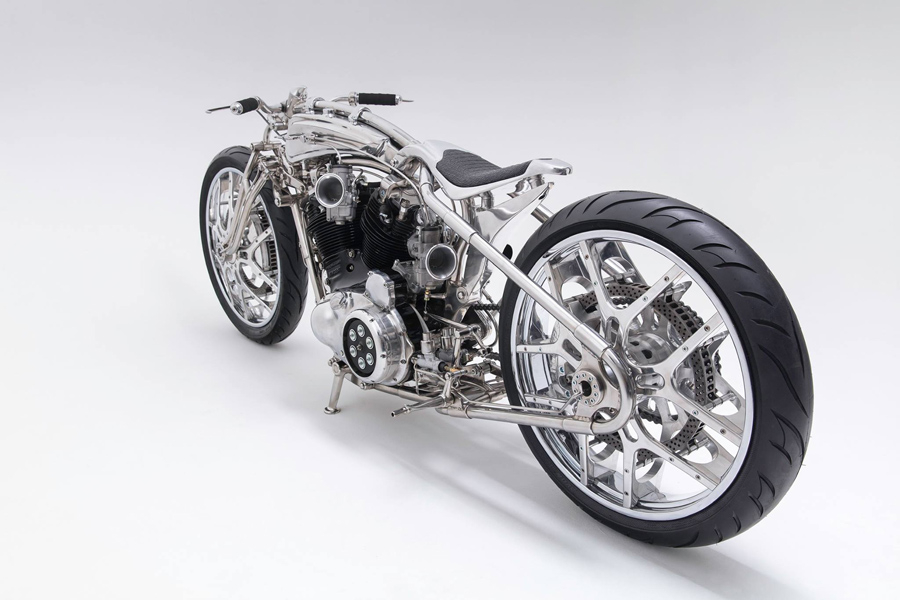 The Zillers Vincent is one of those machines that justify a very close look at the images. But be sure to check our collection of the smallest electric bikes and a list of the best vintage motorcycles.