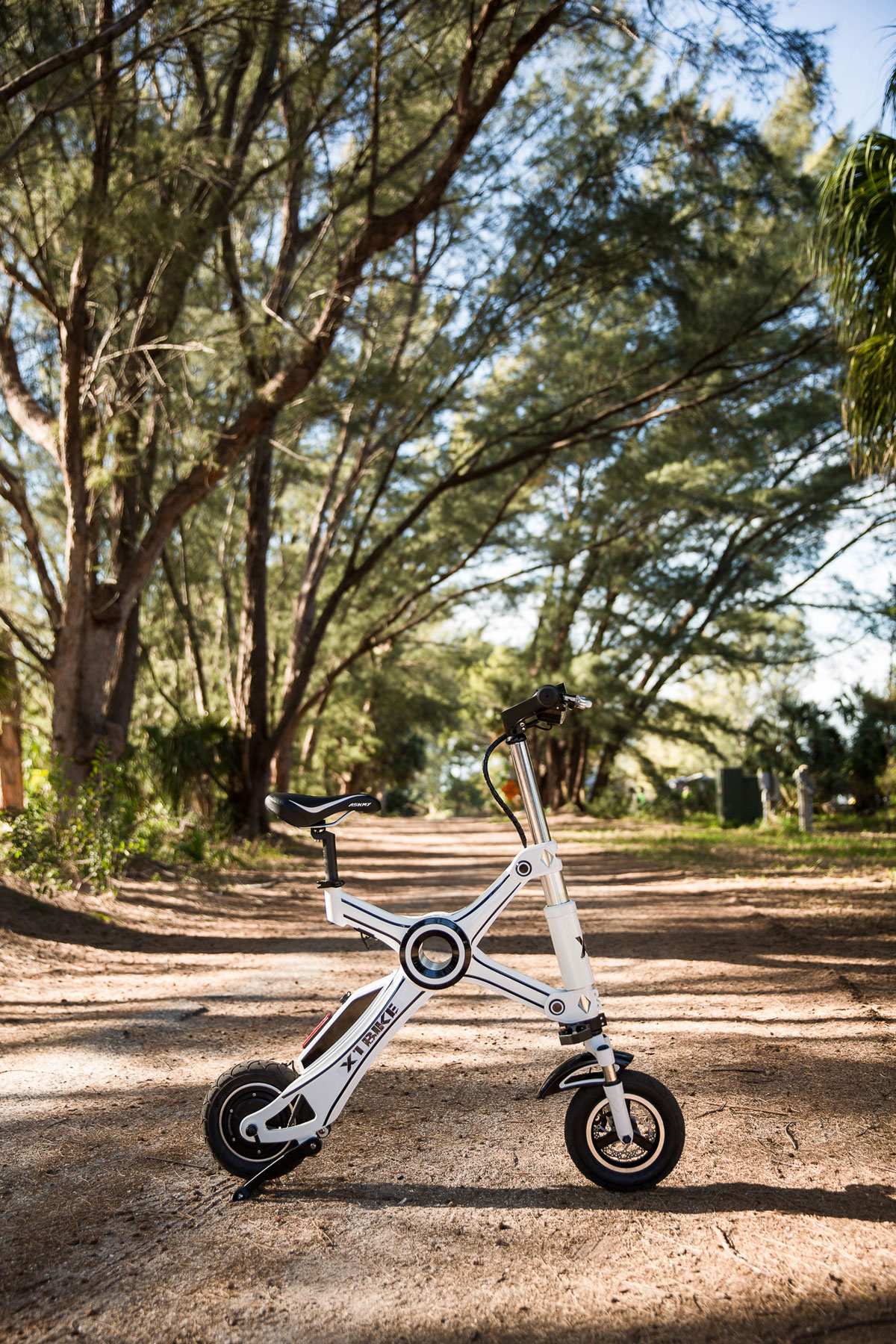 A new electric bike has launched via Kickstarter this week an aims to raise $60,000 over the next 30 days. Called the X1 EXPLORER, the compact folding 'e-bike' features an X-shaped aluminum frame and can be folded from road-ready to golf-bag travel size in just a second. The X1 EXPLORER has two battery options – the standard 8.7ah version offering up to 40km, while an option to upgrade to an 11.6ah battery will reach just under 60km. A 250w brushless rear hub motor helps the vehicle, whose drive is powered by two 10-inch wheel, reach a top speed of 30km an hour on flat ground.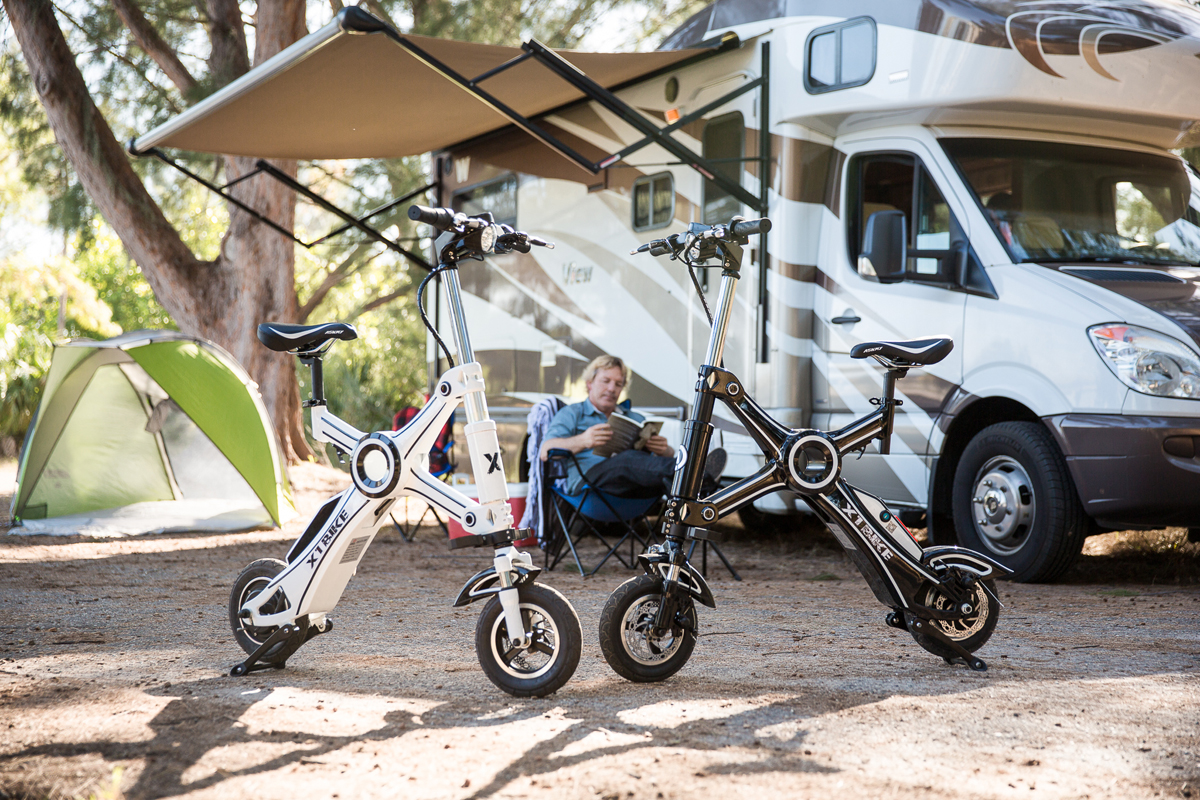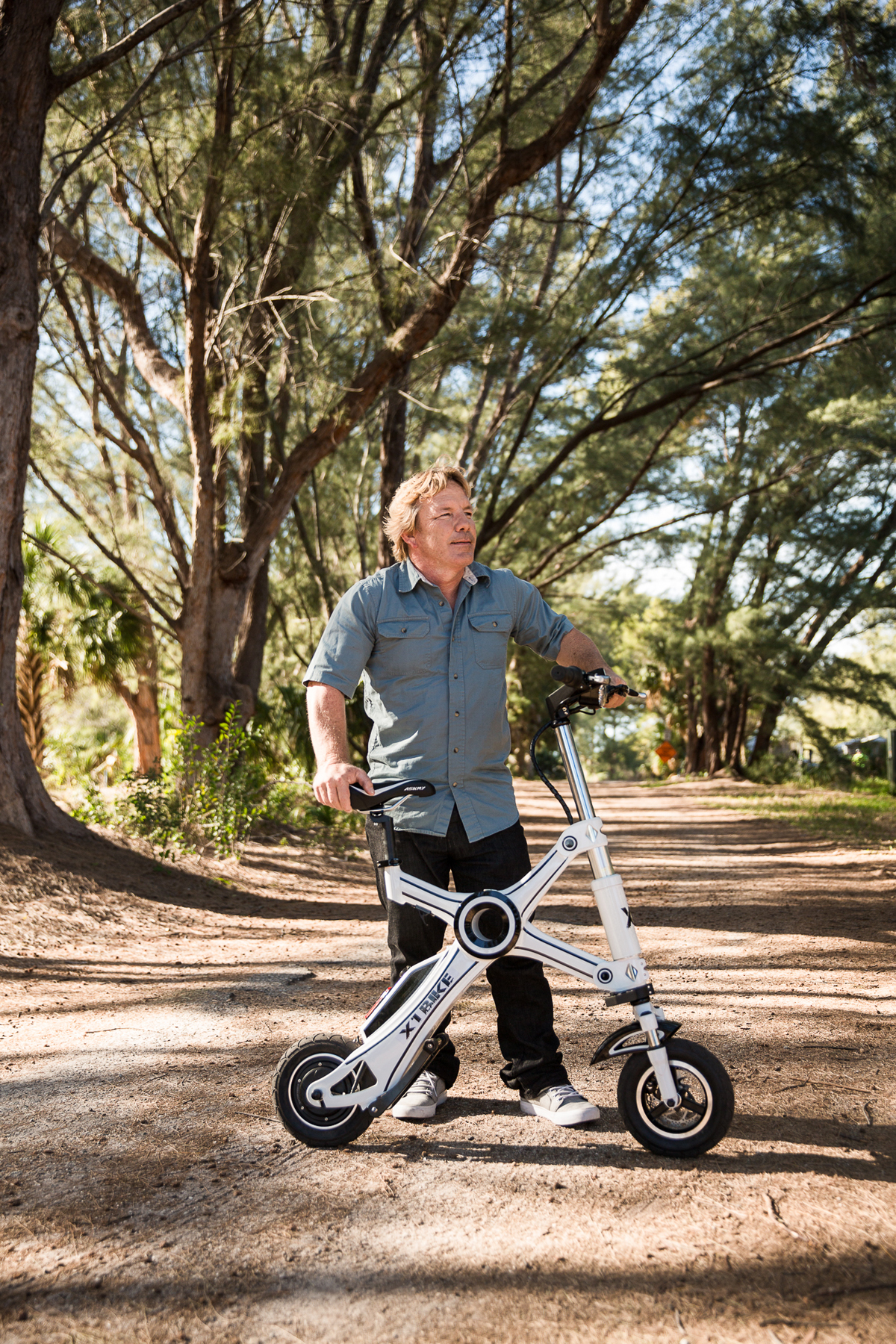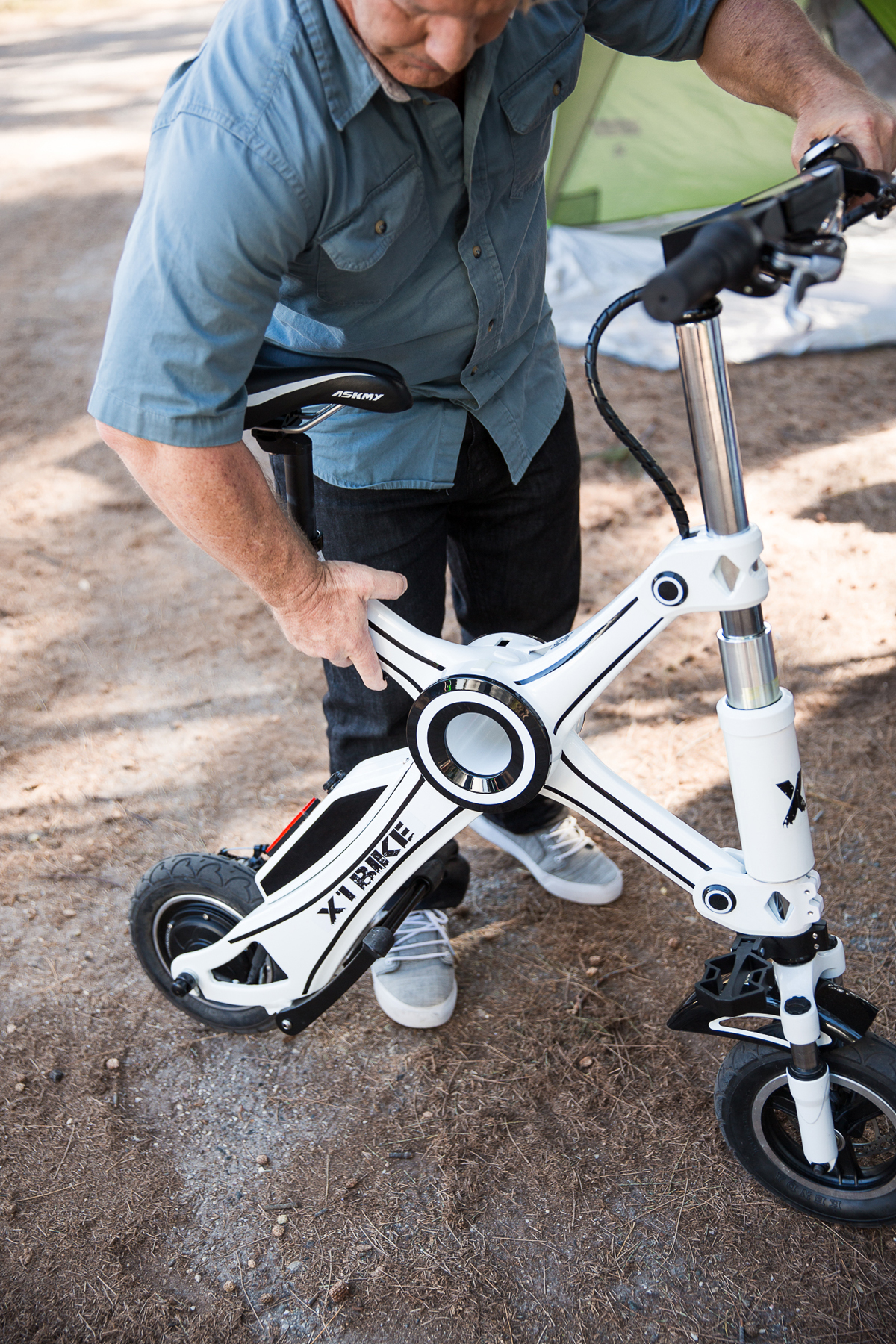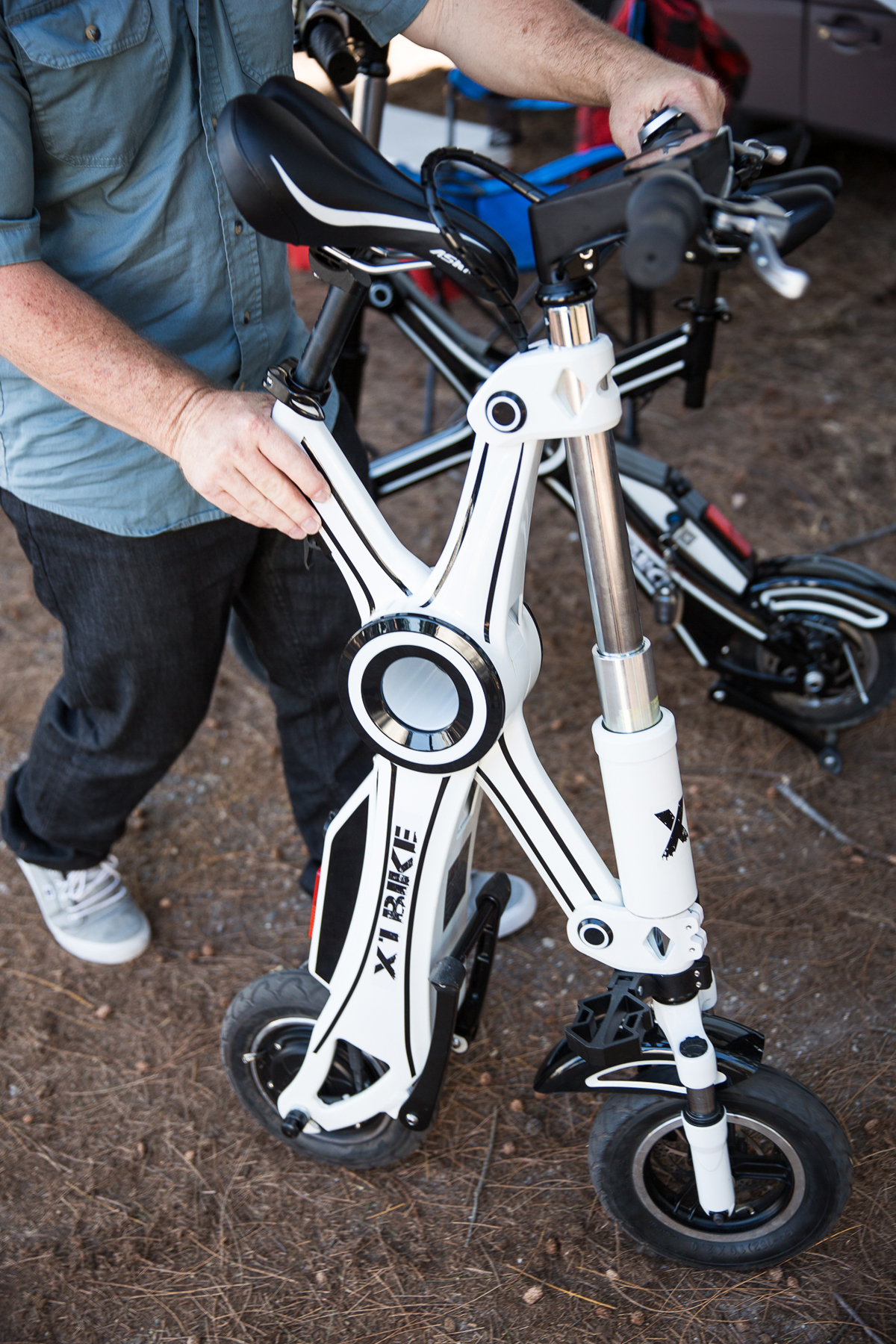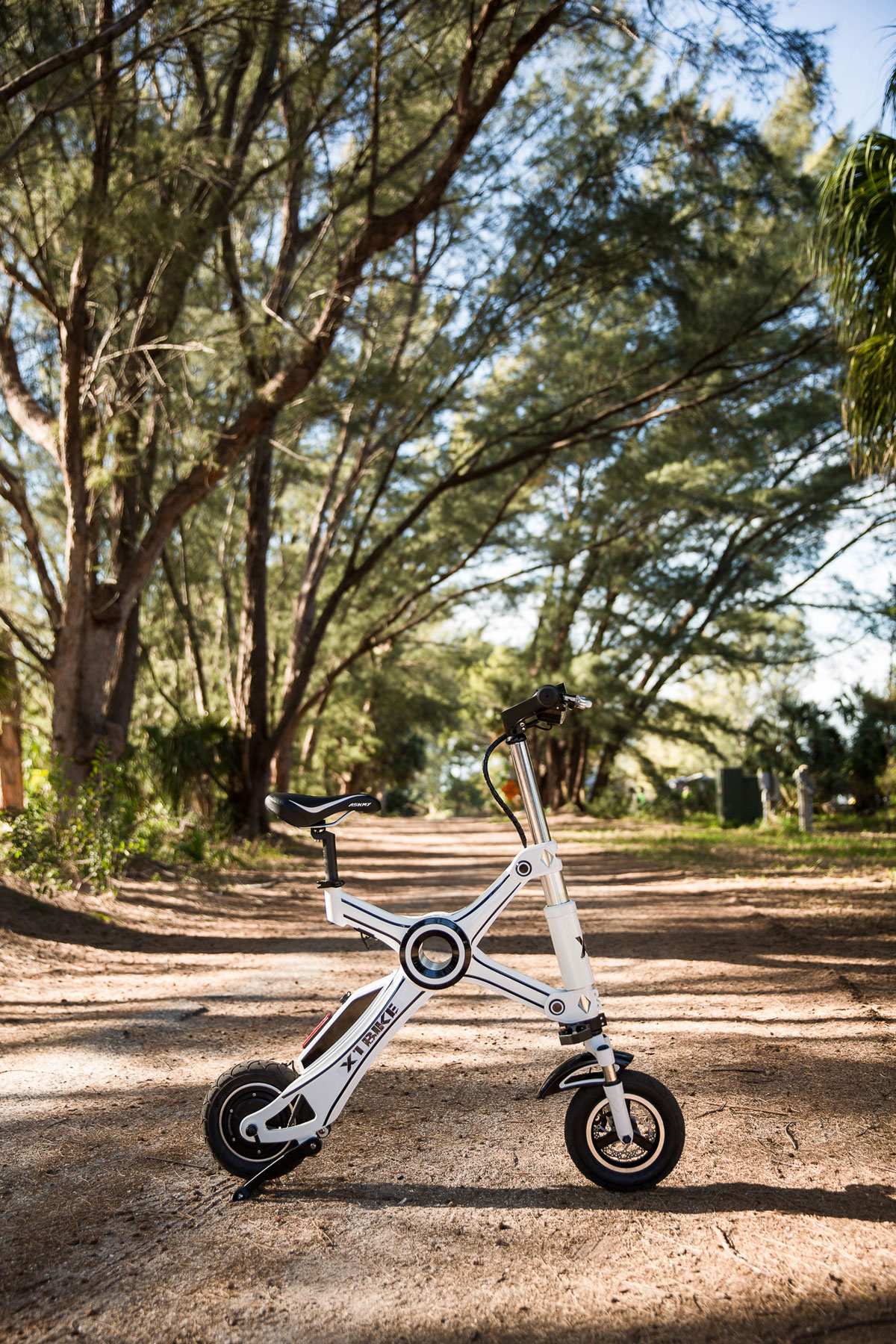 An interface in the centre of the handlebar shows speed, temperature, remaining range, and time, whilst an LED break light, horn, and integrated front light, lets riders alarm those surrounding them. in a rather unique way, riders using the the X1 EXPLORER put their feet on front pegs, twisting the throttle grip to start motoring. To maximise comfortability, suspension has been included in both the front and rear, and security an anti-theft alarm is activated with a wireless key fob, also used to start the bike.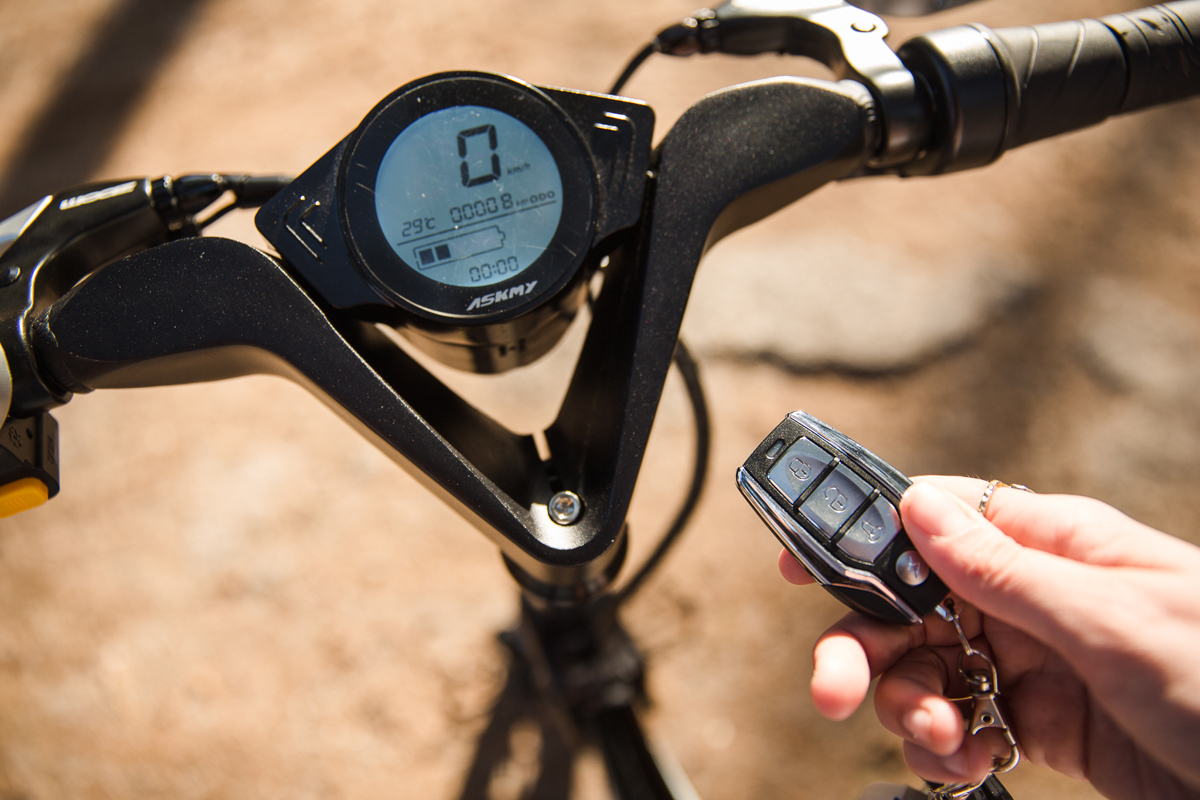 The X1 EXPLORER also boasts GPS tracking technology which can be accessed via a smartphone app for iOS/Android, also doubling up as a control panel incorporating some of the functions of the centralised interface on the bicycle and the key fob. But perhaps its' most boastable feature is that the X1 can be folded from road-ready to a folded size of 42 inches in one second, only weighing 20kg making it light enough to carry. The model is available to back with pledges starting from $995 and shipping is expected to take place during march 2018. And you can always check the list of 10 Smallest Folding Mini Bikes.