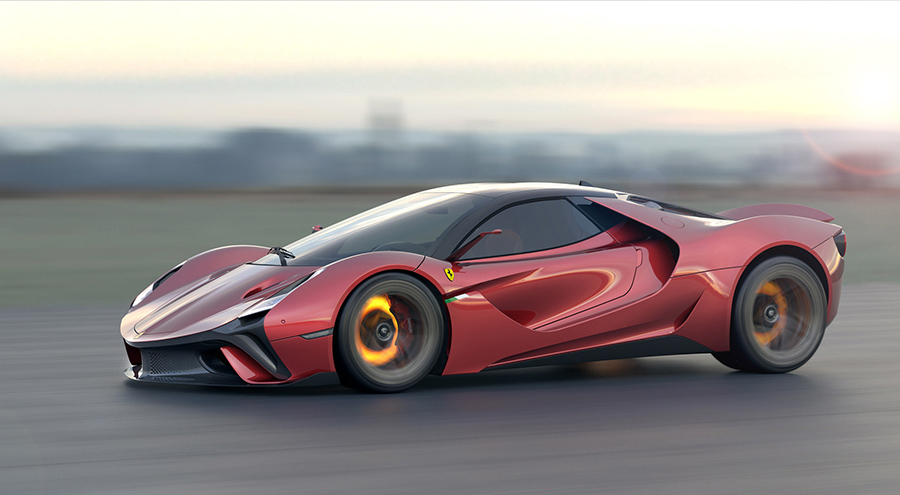 Some time ago we've shown you excellent Ferrari concept – Ferrari 612 GTO Concept. It's time to show you another one – super sexy Ferrari Stallone, a car that embodies Enzo Ferrari's golden words "A car maker need be neither an engineer nor a technician. He must be someone who loves his passion for cars".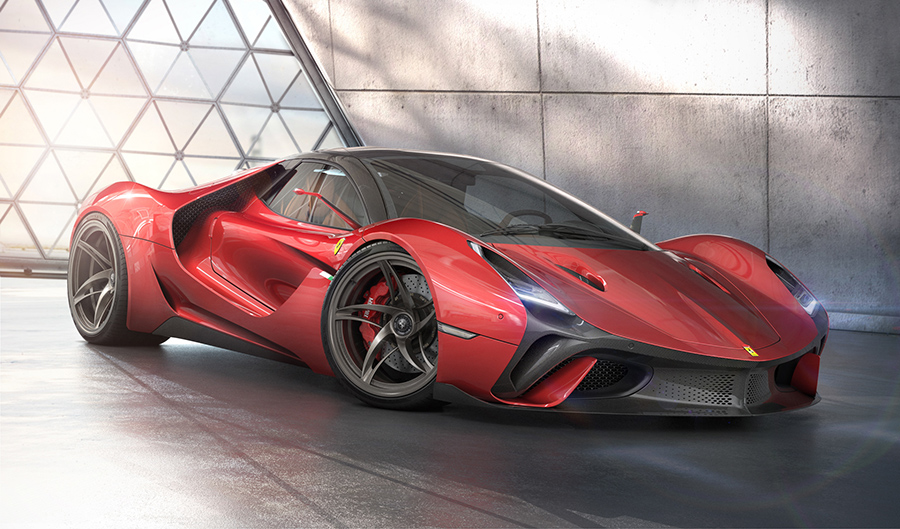 Murray Sharp, a designer and self-proclaimed fan of the Italian automotive company, designed the Stallone to capture everything that's great about Ferrari. A cross between an absolute sculpted beauty and an uncompromised race-machine.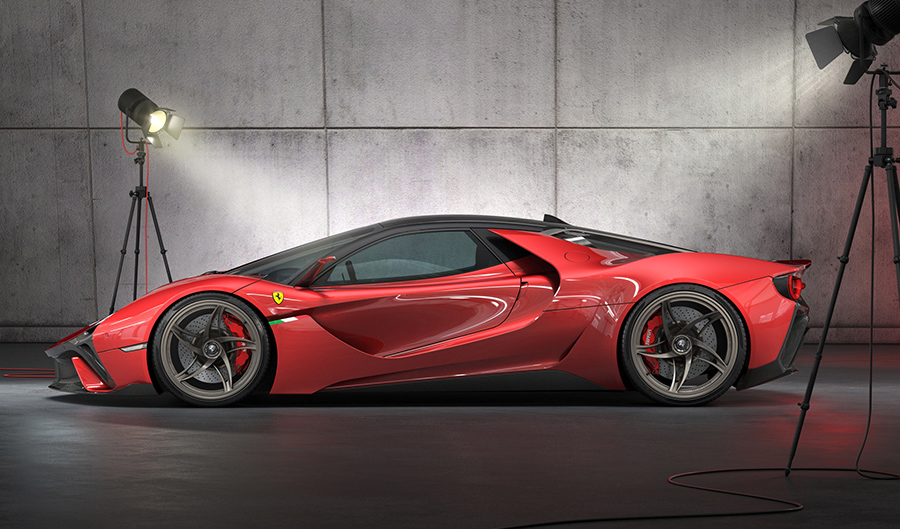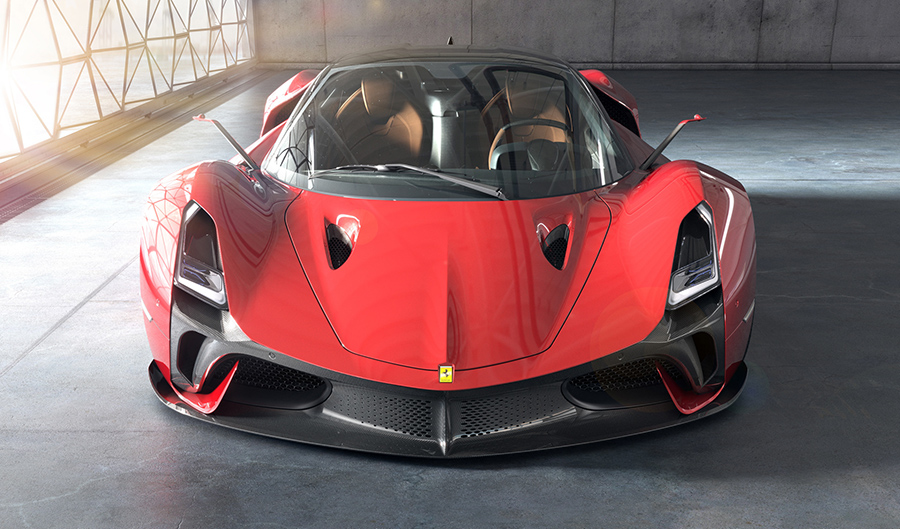 The Stallone (which literally means Stallion in Italian) comes with a beautifully sinewy design that makes the car look muscular yet lean. The vehicle comes with a monocoque chassis, a mid-mounted V12 Turbo engine and a kinetic energy recovery system that allows the car to reserve power every time you brake.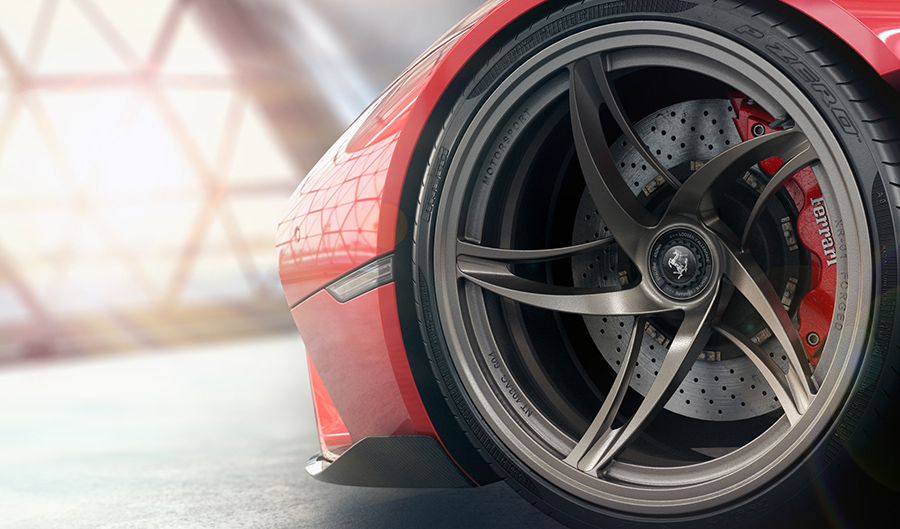 The two-seater comes in Ferrari's classic hot-red, with carbon-fiber trims on the front, top, and back. The Stallone comes fitted with floating headlights that channel air underneath it, an absolutely gorgeous floating buttress for a rear pillar, and Murray's reinterpretation of the car company's signature circular tail-lights, design details that all went under rigorous testing and selection before arriving at their respective final forms.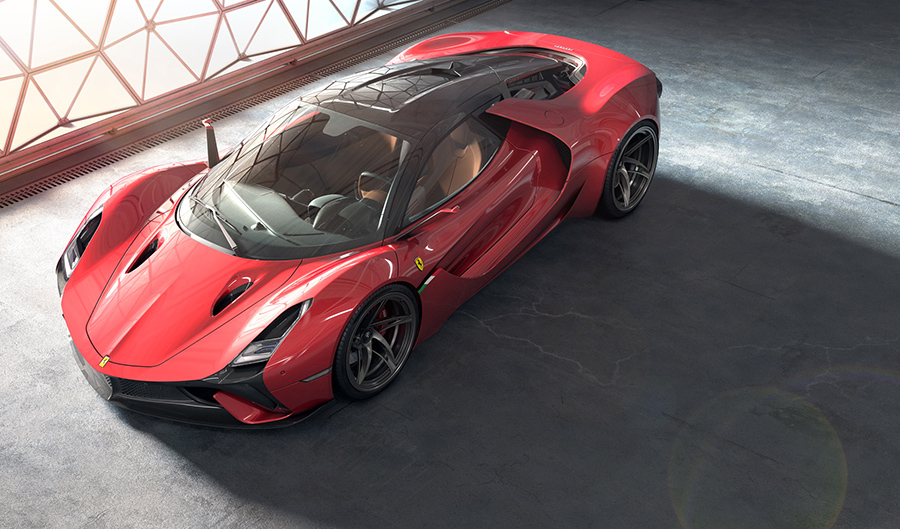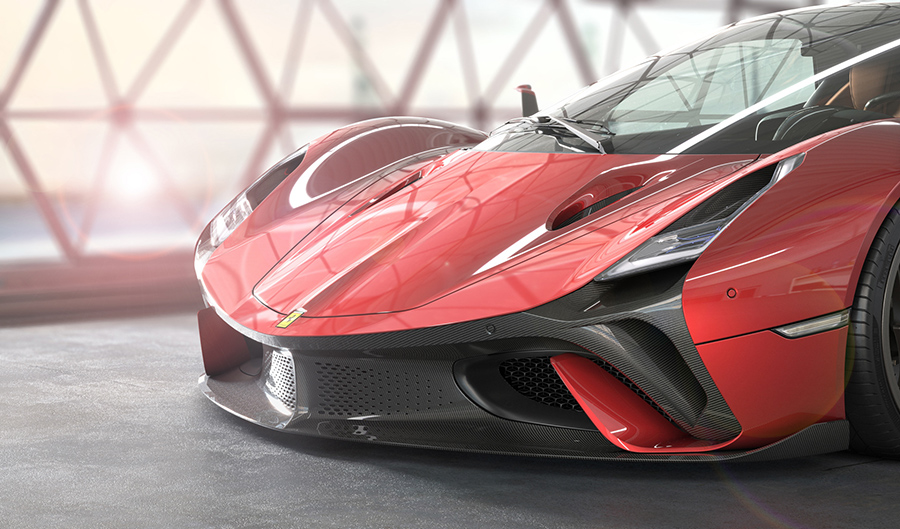 The car comes fitted with cameras for rear-view mirrors, and what Murray calls Augmented Reality Camera (ARC) Technology that feeds drivers with not just visuals, but also information about vehicles behind it. Also don't forget to check best concept cars of largest automakers and 15 beautiful cars of all time.