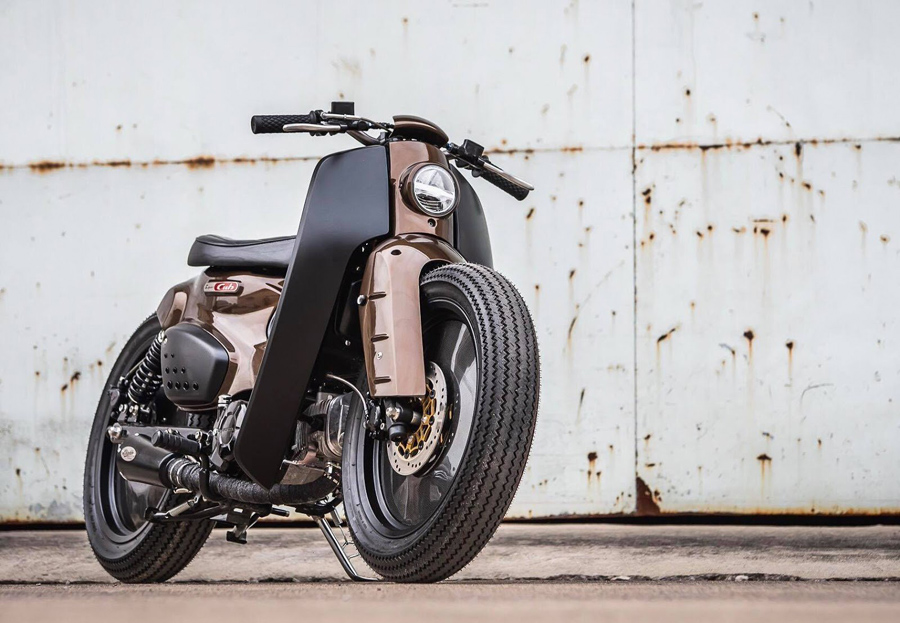 Recently we've told you about the new version of the icon model Honda Super Cub 2018 which was cheered by lovers of the brand. And now welcome even more beautiful and more more purebred – Honda Super Cub 'K-Storm' by K-Speed. The custom bike experts managed to make the Super Cub 110 look more aggressive and akin to a cafe racer while still retaining the motorcycle's unmistakable shapes.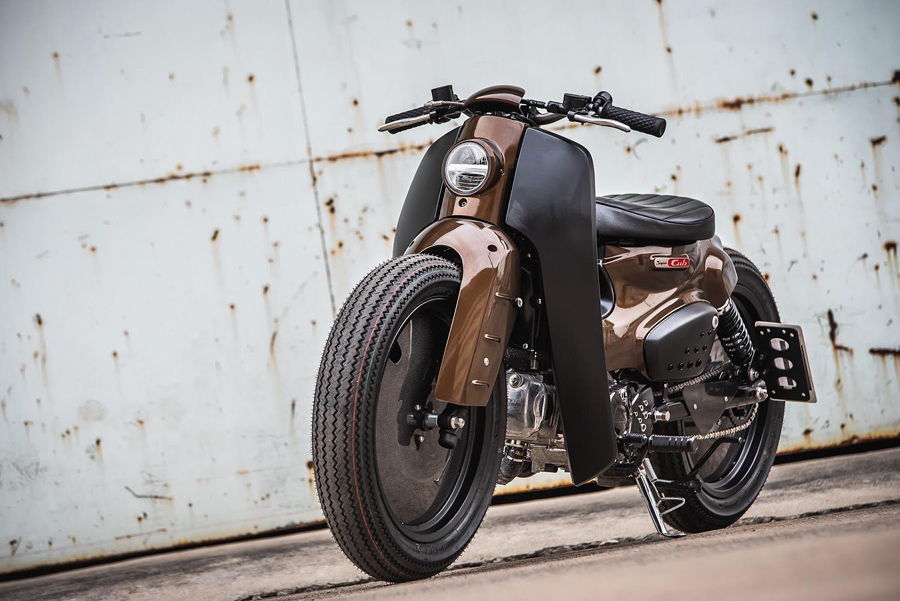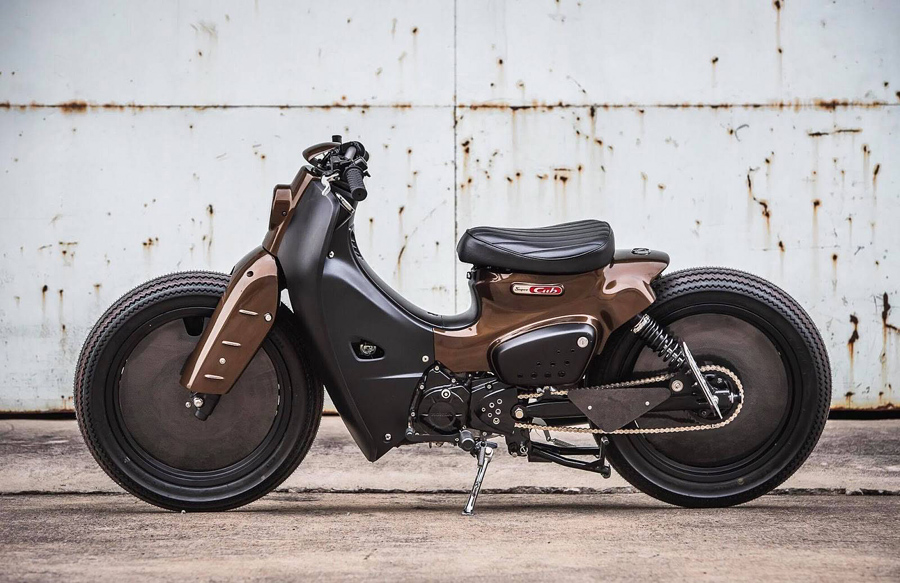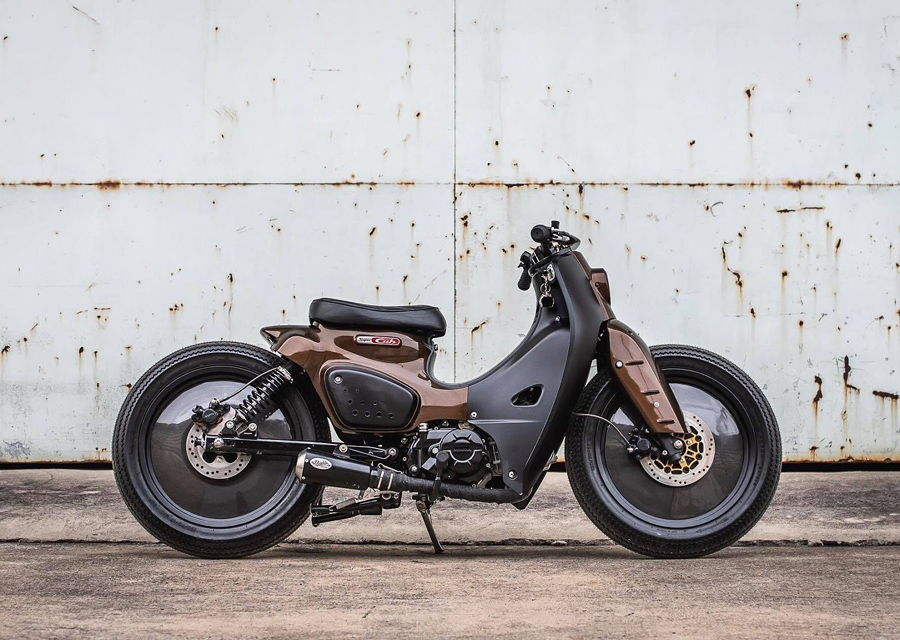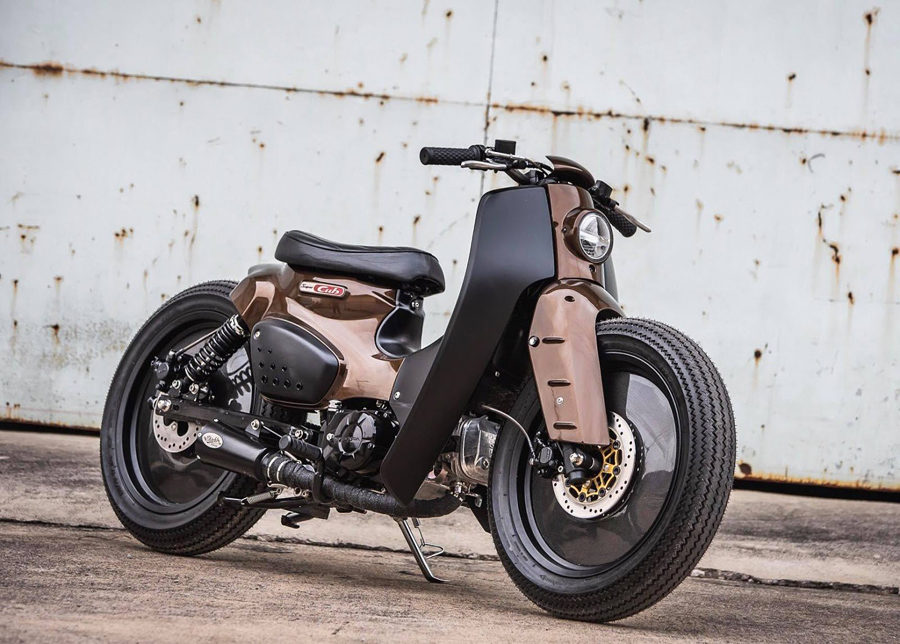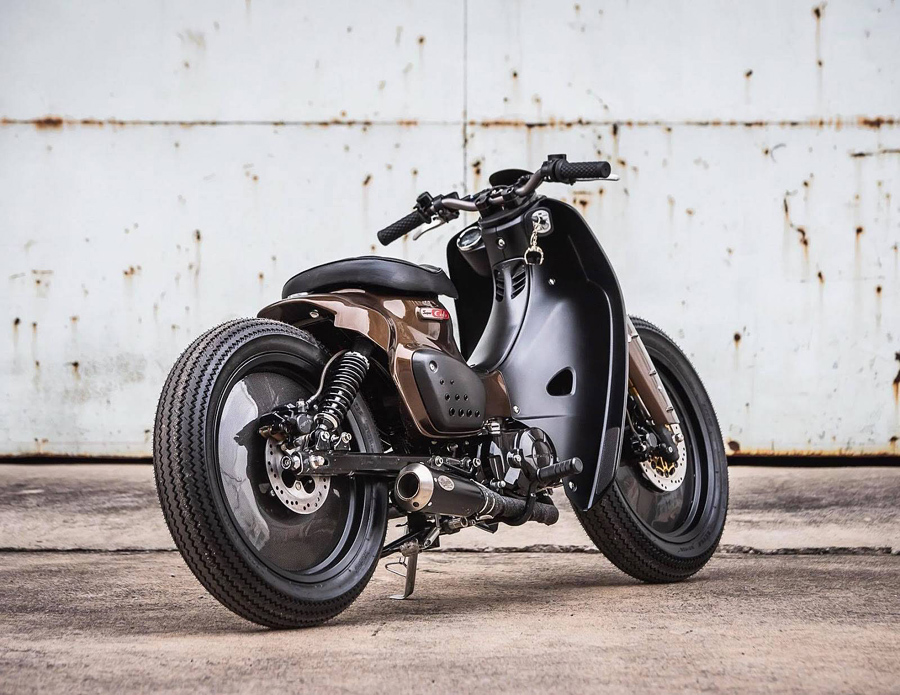 The front end features a telescopic fork with shorter travel covered by a shell that makes the Super Cub look more muscular. The effect is amplified by large section tires. The Thailand-based tuner has fitted a one-person saddle, effectively turning the K-Storm into a single-seater. By now you must have noticed that the wheels ditched spokes for carbon covers in a glossy finish that complement the K-Storm's bronze and black paint scheme rather well.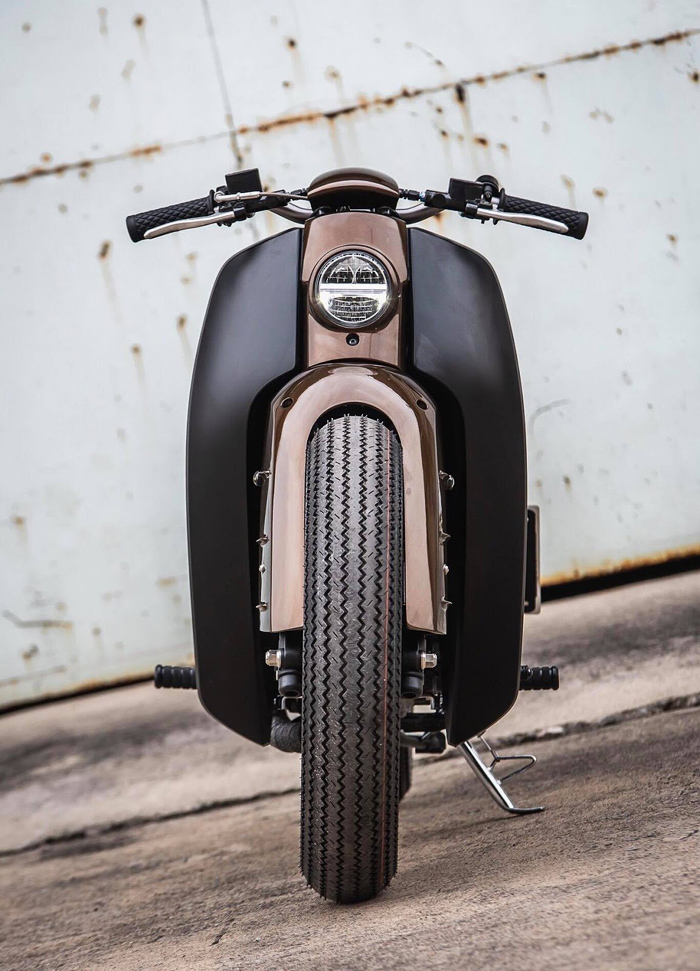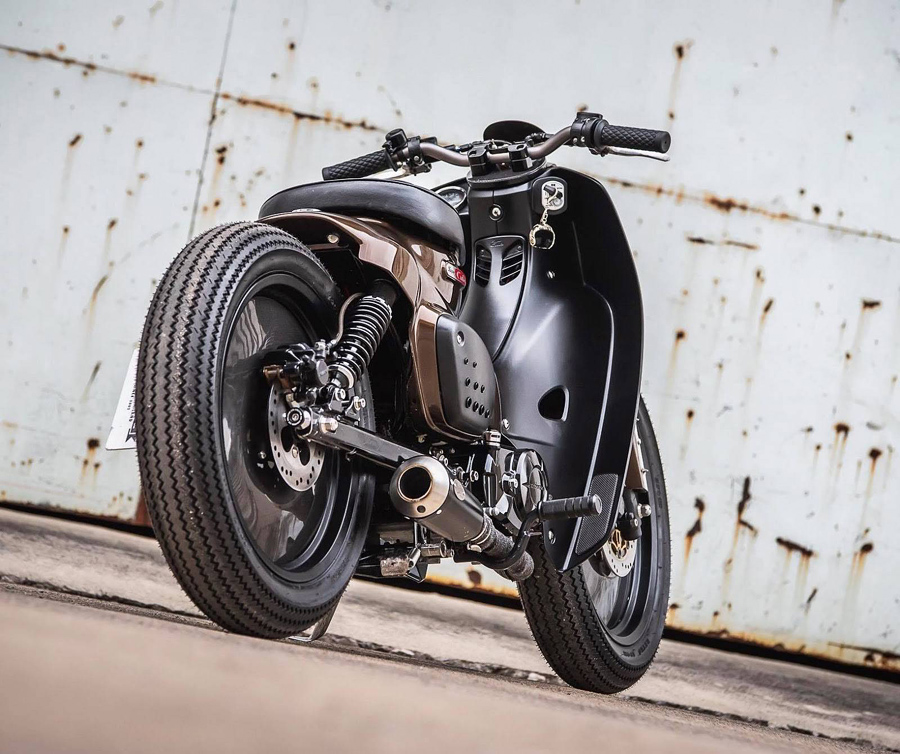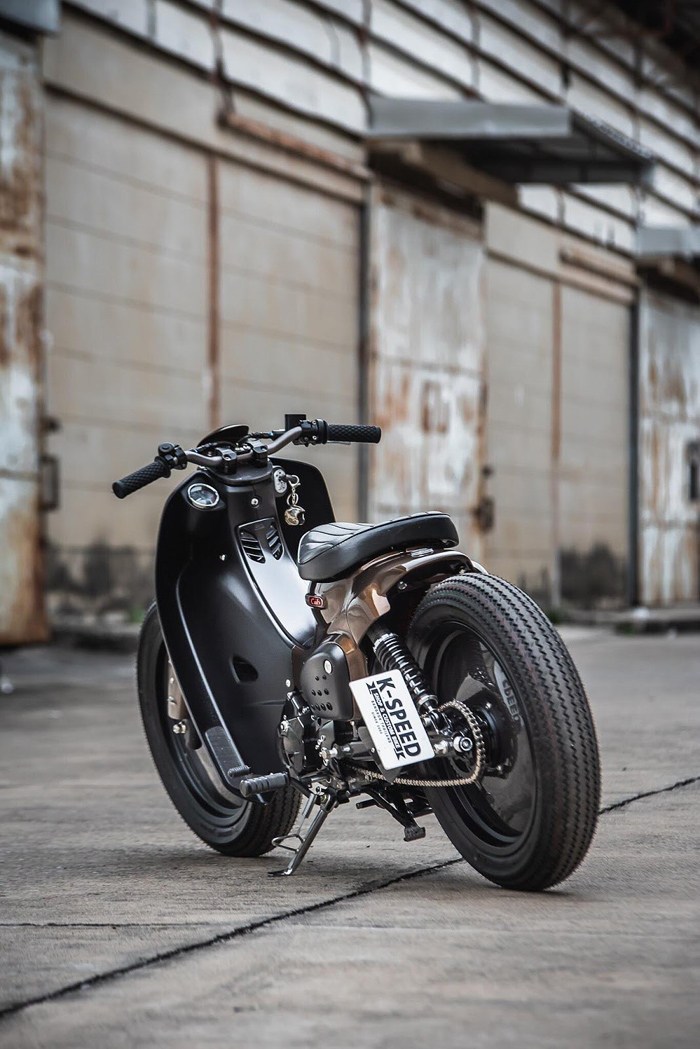 No mechanical changes were made, which means this is an "all-show-and-no-go" type of tune – but a gorgeous one at that. The K-Storm retains the Super Cub 110's 109-cc (6.65 cu-in) air-cooled single-cylinder four-stroke engine that works with a four-speed transmission and makes 8 horsepower and 6.3 lb-ft (8.5 Nm) of torque. And don't forget to check 10 world's fastets motorcycles.