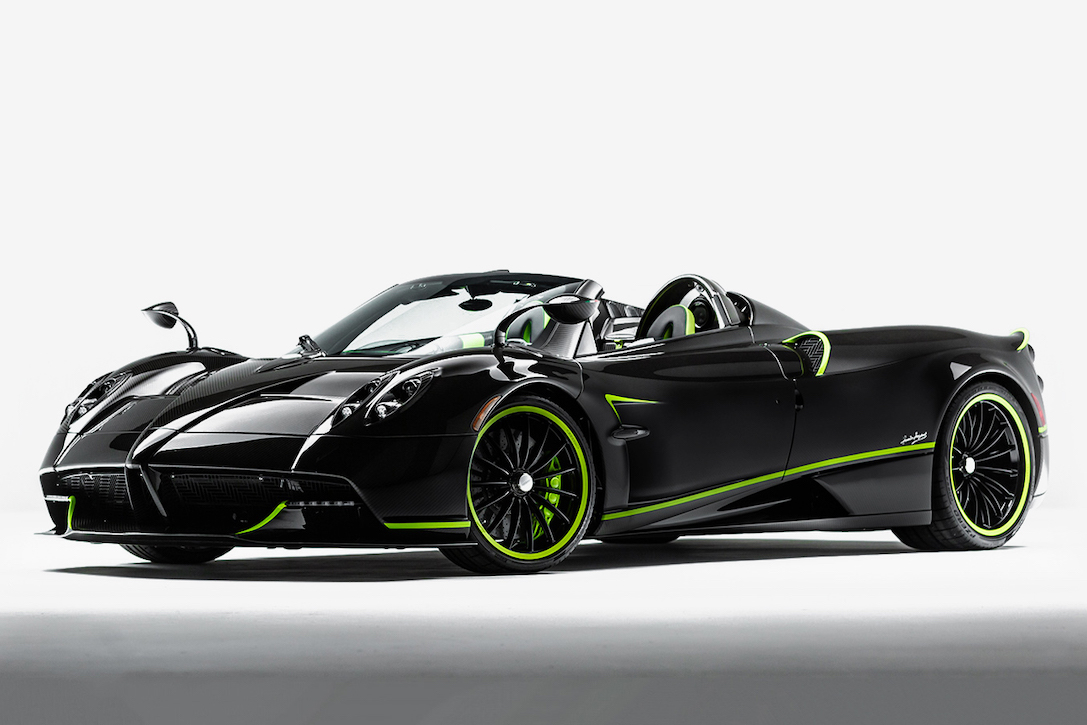 Pagani has long been at the forefront of innovative supercar breakthroughs – after all, their original Huayra combined some of the best performance and construction implementations in the industry. Keeping on trend with their most recent releases, they've once again sent a pulse through the automotive landscape with their newest project, a special-order Carbo-Triax Huayra Roadster that blows the top off of comparable carbon offerings.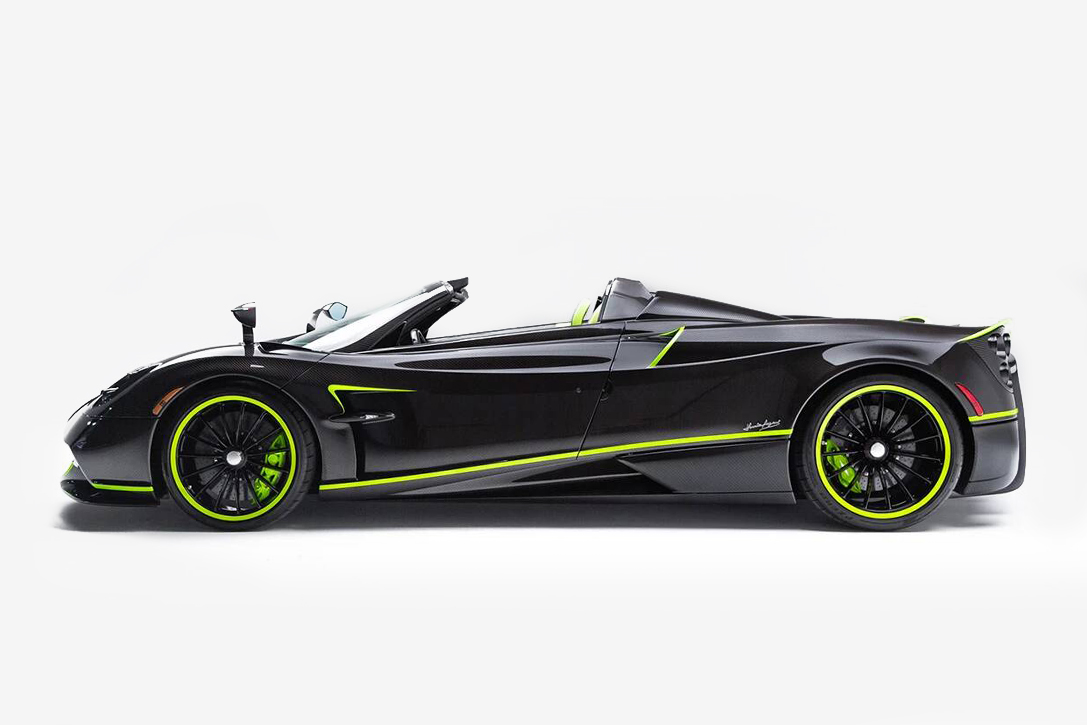 Built as a custom order for a client through Pagani Newport Beach, the Acid Green Huayra (fashioned after one of the client's favorite vehicles, the Porsche 918 Spyder) sports more than a few innovative materials – utilizing a breakthrough composite that has been in development through Pagani called Carbo-Triax HP52. The inclusion of this lightweight material has helped to shave almost 180 pounds off the Roadster's original weight. A Mercedes Benz AMG V12 powerplant catapults the Huayra into action thanks to its 764-horsepower displacement, and with well over 738 ft-lb of torque, it's unlikely that you'll be yearning for more acceleration off the line.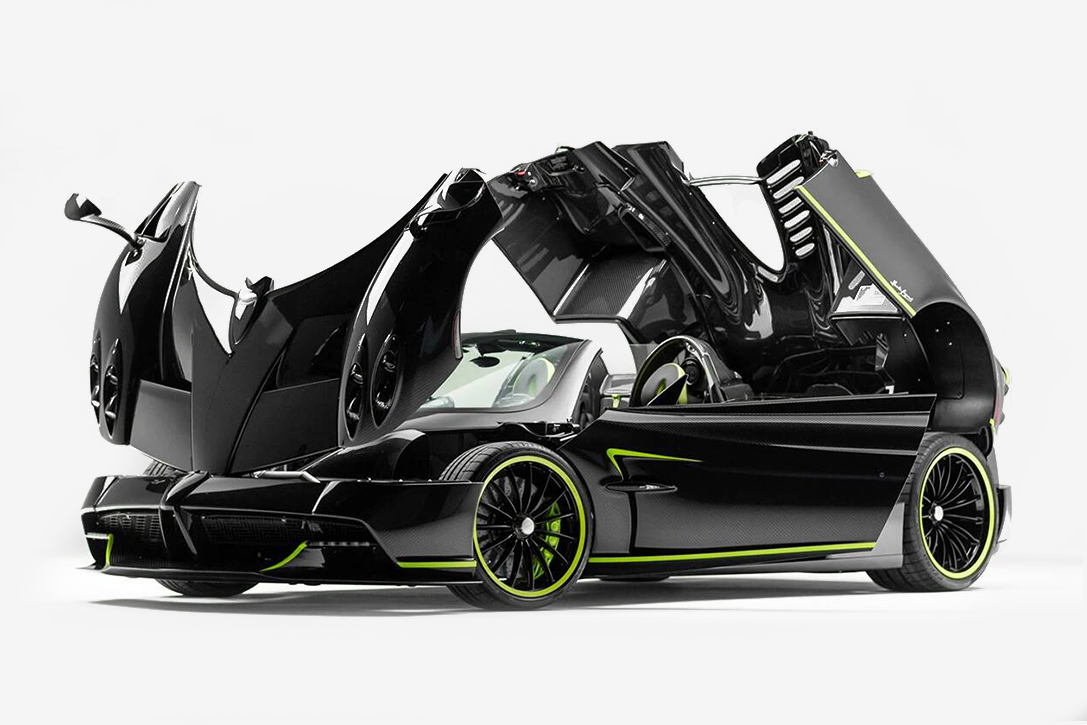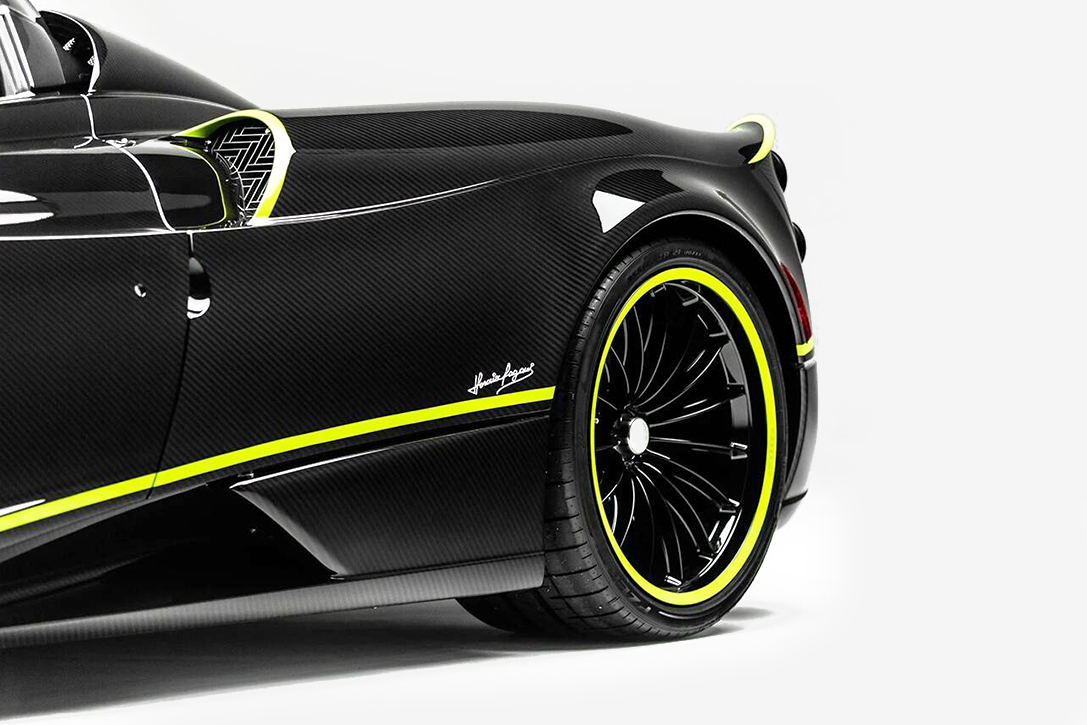 The interior of the car can't be dismissed, either – clad in an intricate green and black trim that compliments the carbon fiber exterior of the car perfectly alongside forged alloy APP wheels, an AMT next-generation seven-speed transmission, and an electronic mechanical differential that contributes to the Huayra's impeccable performance. While the exact price for the vehicle hasn't been confirmed, it's safe to say that the special-order Pagani tipped the scales at around $2,600,000. And don't forget to check the most expensive luxury cars.