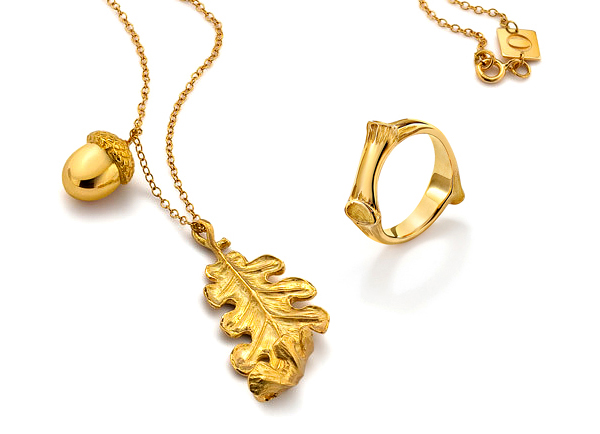 Combinations "Eco-friendly" or "nature-inspired" become very popular lately. And fashion tries not to fall behind. Every season fashion designers offer new lines of jewelry inspired by nature. Since it's a common flow many of these collections go unnoticed. And we had tried to find the most creative and the most beautiful by our opinion nature-inspired jewelry collection. Created by different designers each piece from the following collection will surely attract your attention by its originality. So jump into the collection and enjoy!
The Wood
The first collection we want to show you is nature inspired collection "The Wood" by American designer Aaron Ruff. Aaron has embodied the old dream of romantics. Ring and necklaces look like the part of a tree with two sets of initials engraved inside the heart. This collection is from sterling silver and there is a possibility to create customized version of each jewelry with desired initials. It would be perfect gift for your beloved one.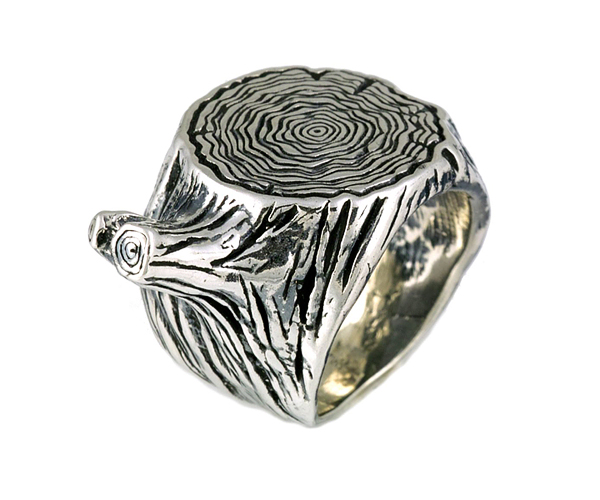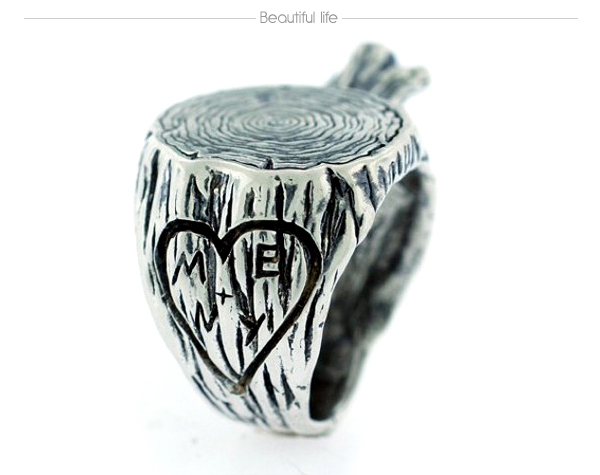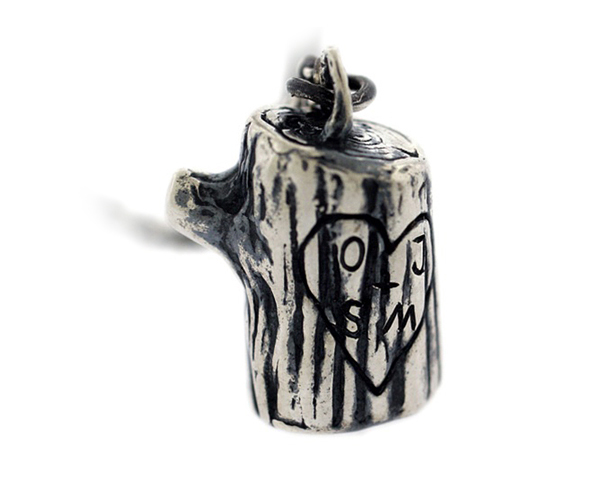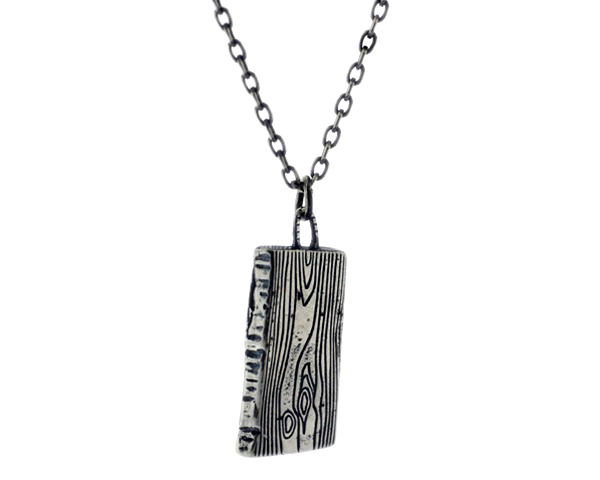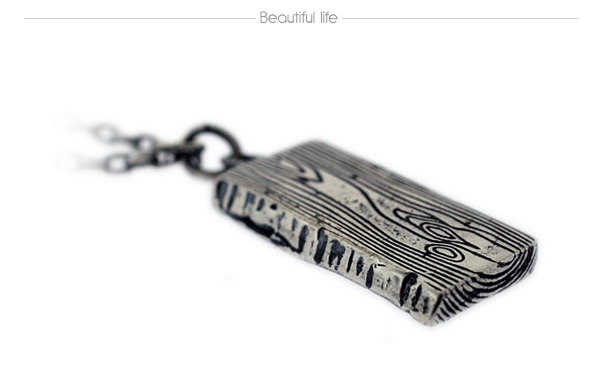 Richmond Park
Inspired by oak woodland collection called Richmond Park from Oak Fine Jewellery embodies sentiments of heritage and timeless romance.Hand-sculpted leaf curling around the wrist, acorn playfully sitting besides oak leaf or golden ring in the form of branch… this collection consist of truly gorgeous and beautiful jewelry.Each piece is handmade from 18th ethical gold.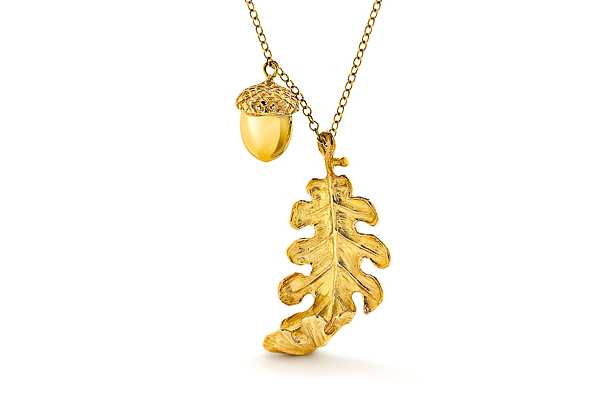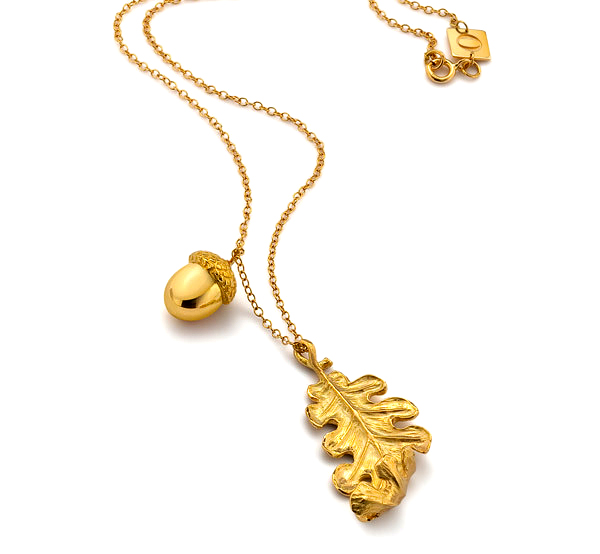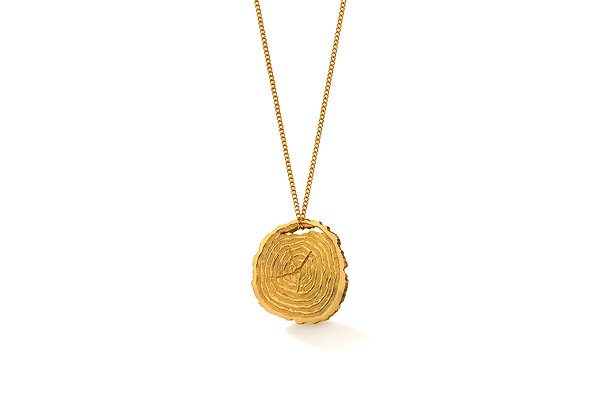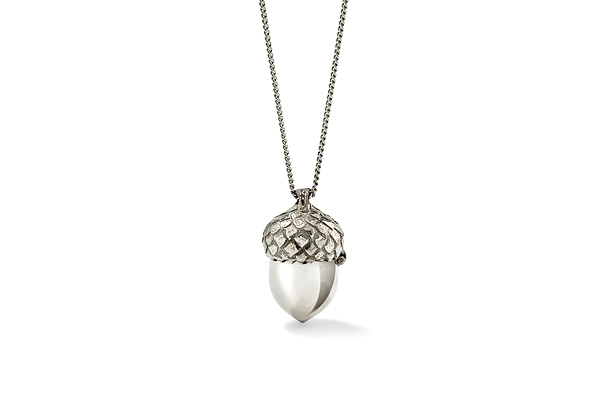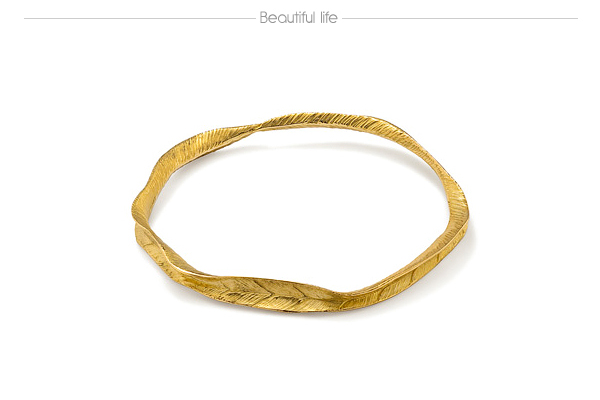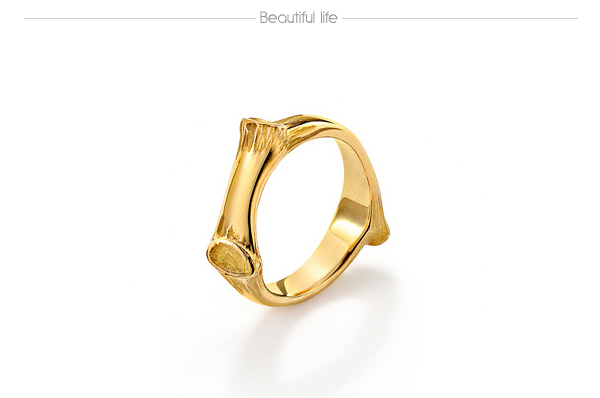 Carbon
Carbon is an essential element of life and the basis for this organically inspired jewelry line. Created from organic textures, sculpted in wax and cast in sterling silver, each McGowan & McClain piece is unique and enduring. Finishes are polished, oxidized or vermeil.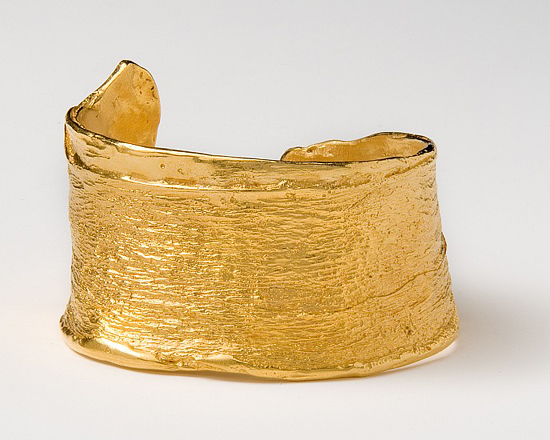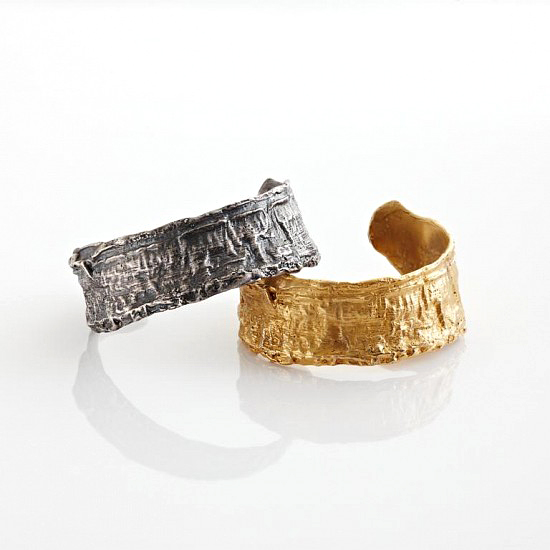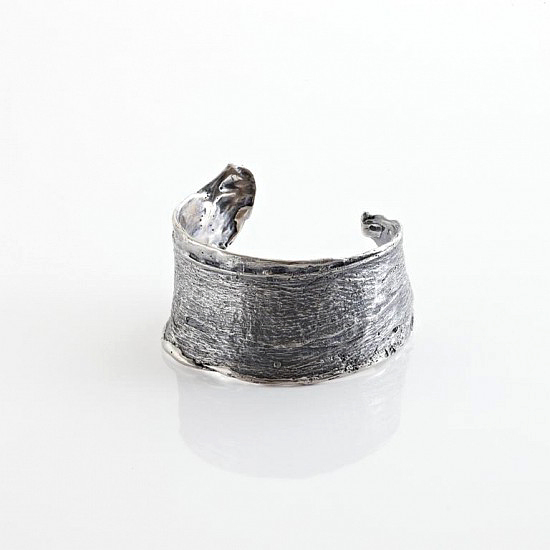 Eva DeCarlo
Nature inspired fabulous jewelry collection from Eva DeCarlo are made from silver and are of flowers, plants, leaves and bark. Beautiful flower earrings or cuff bark bracelet or lotus ring will surely bring the style to the wardrobe of nature-lover.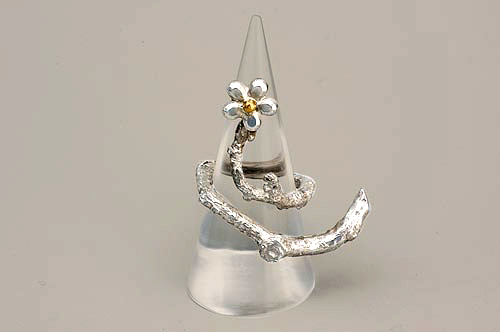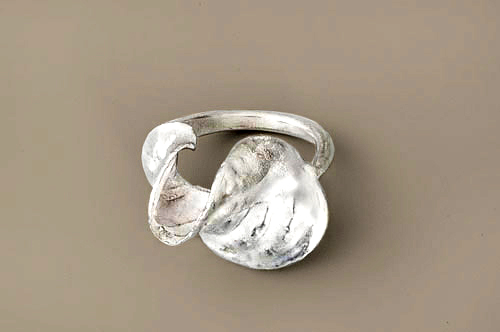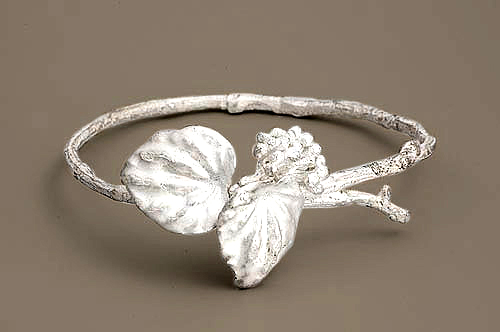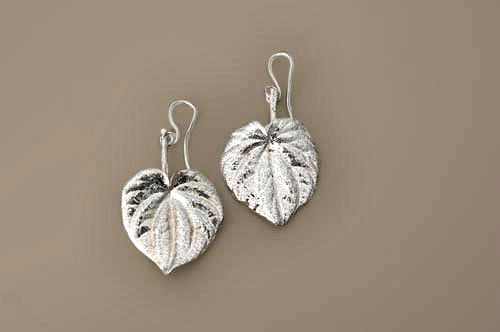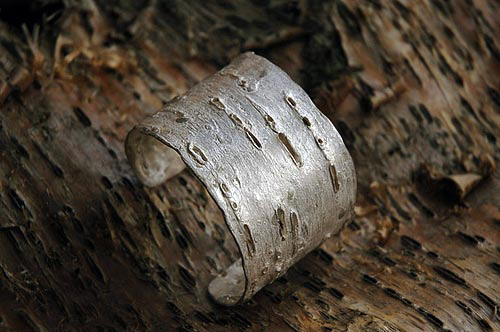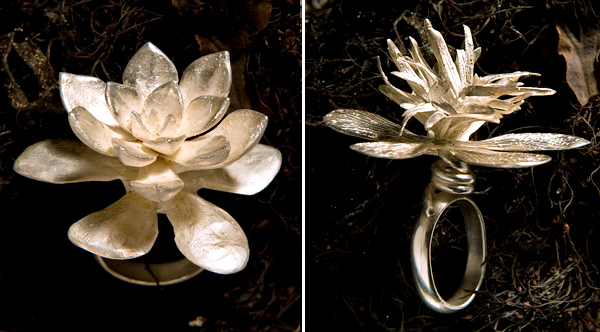 Sea Beauty
Swiss designer Philppe Cramer had designed a jewelry collection inspired by sea creatures and the natural growth patterns of crystals. The "Sea Beauty" series uses creatures and other organic structure found in the sea as a source of inspiration. Jellyfish, corals and octopus form the main subjects, each executed in gold and silver finishes.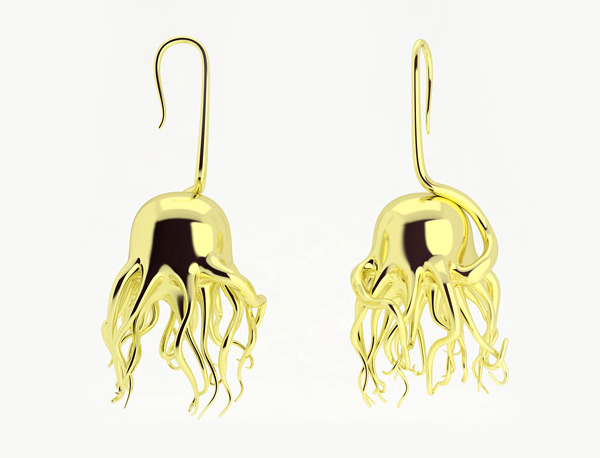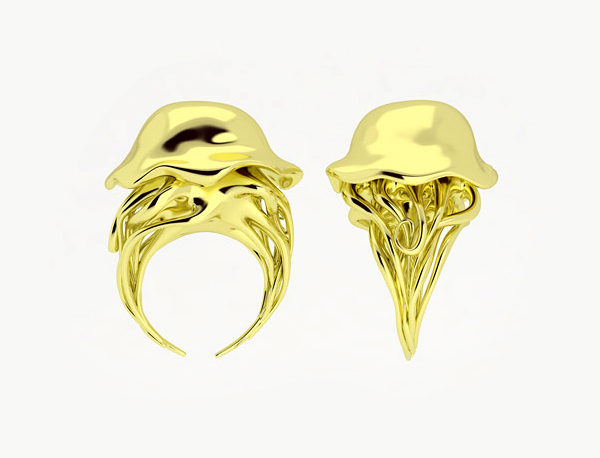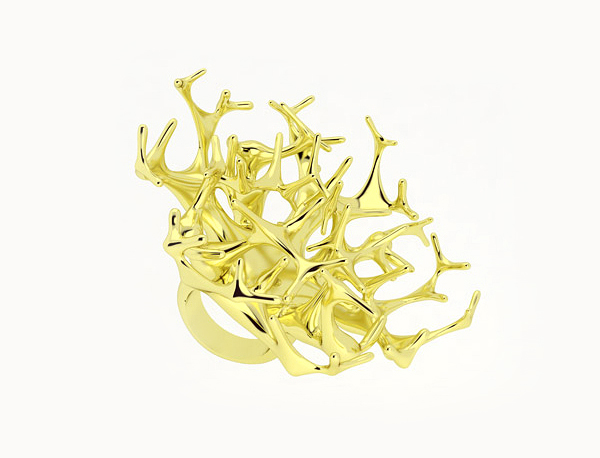 Shell Ring
This Shell ring was also created by Philppe Cramer.