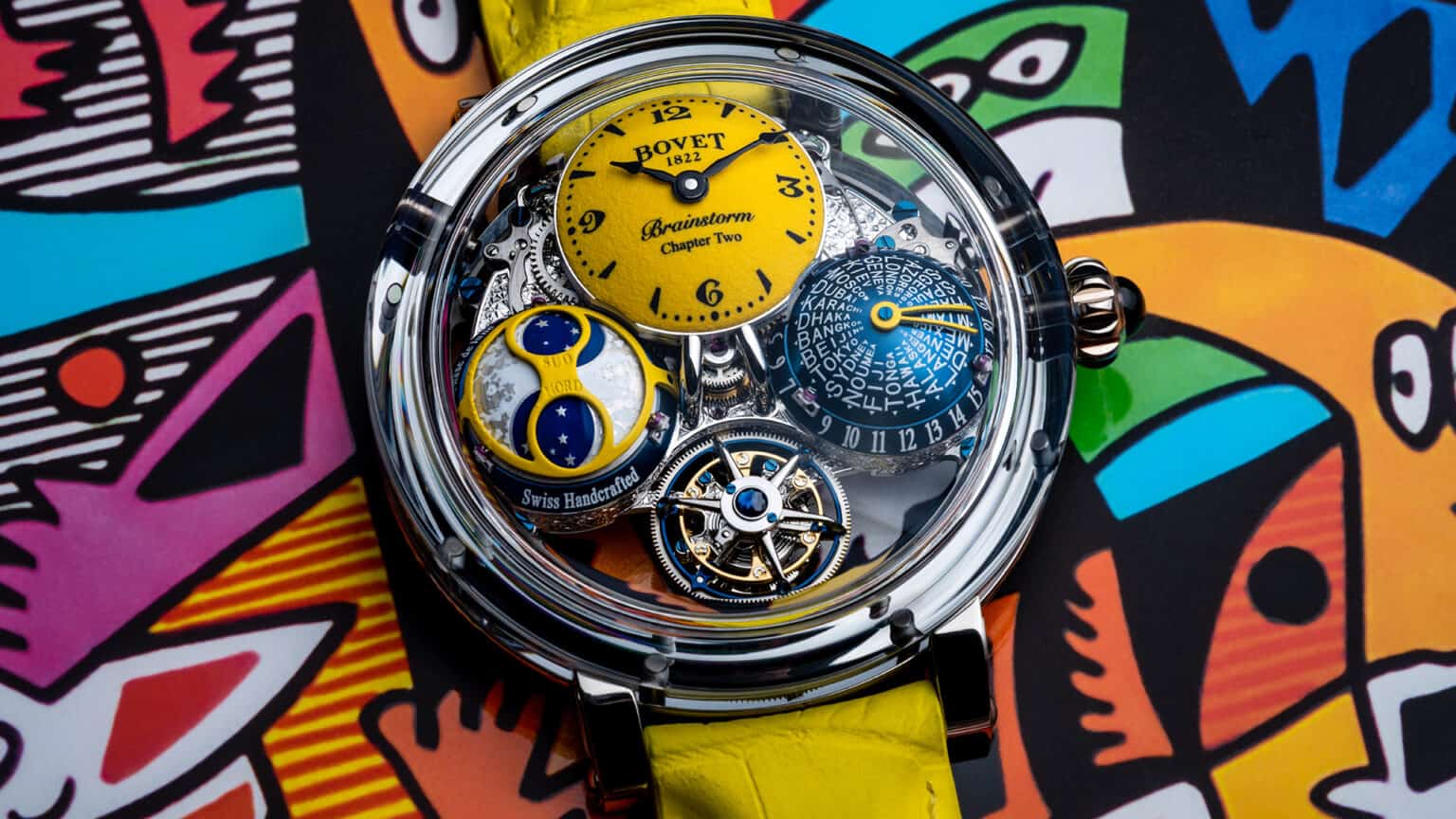 Swiss luxury watchmaker Bovet is back on our radar with a new extraordinary, limited-edition release and we're all in awe right now! After earning the Mechanical Exception prize at the 2020 GPHG awards, thanks to the Bovet Récital 26 Brainstorm Chapter Two and its audacious double face flying tourbillon, the Swiss brand has unveiled a new take on this fabulous watch: the Bovet Récital 26 Brainstorm Chapter Two Sunshine Collection.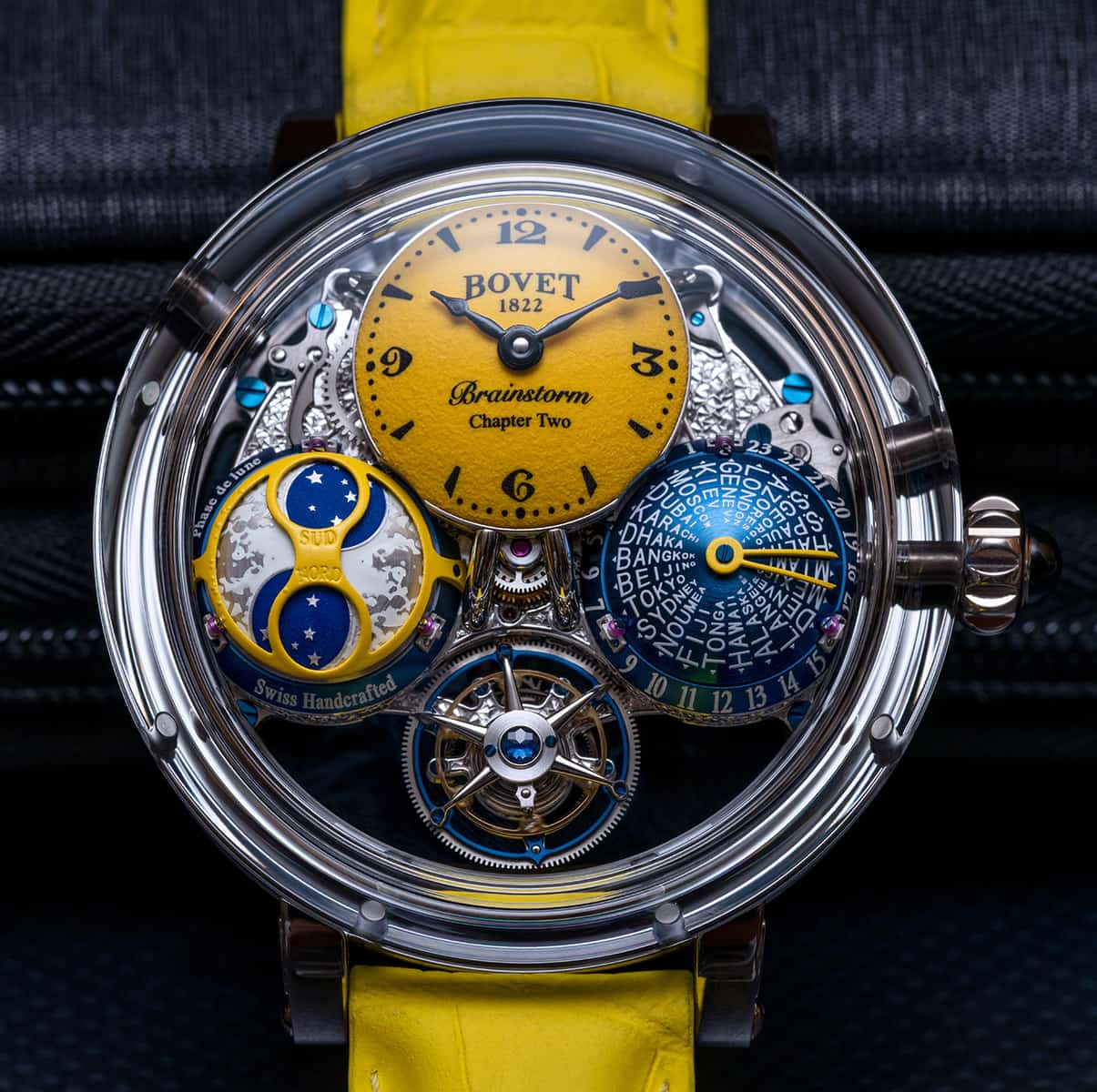 Showing off a 47.8-millimeter sloped sapphire case, carried over from previous versions of the Brainstorm Chapter Two series, this exquisite watch also allows us to get a complete view of the complex movement within.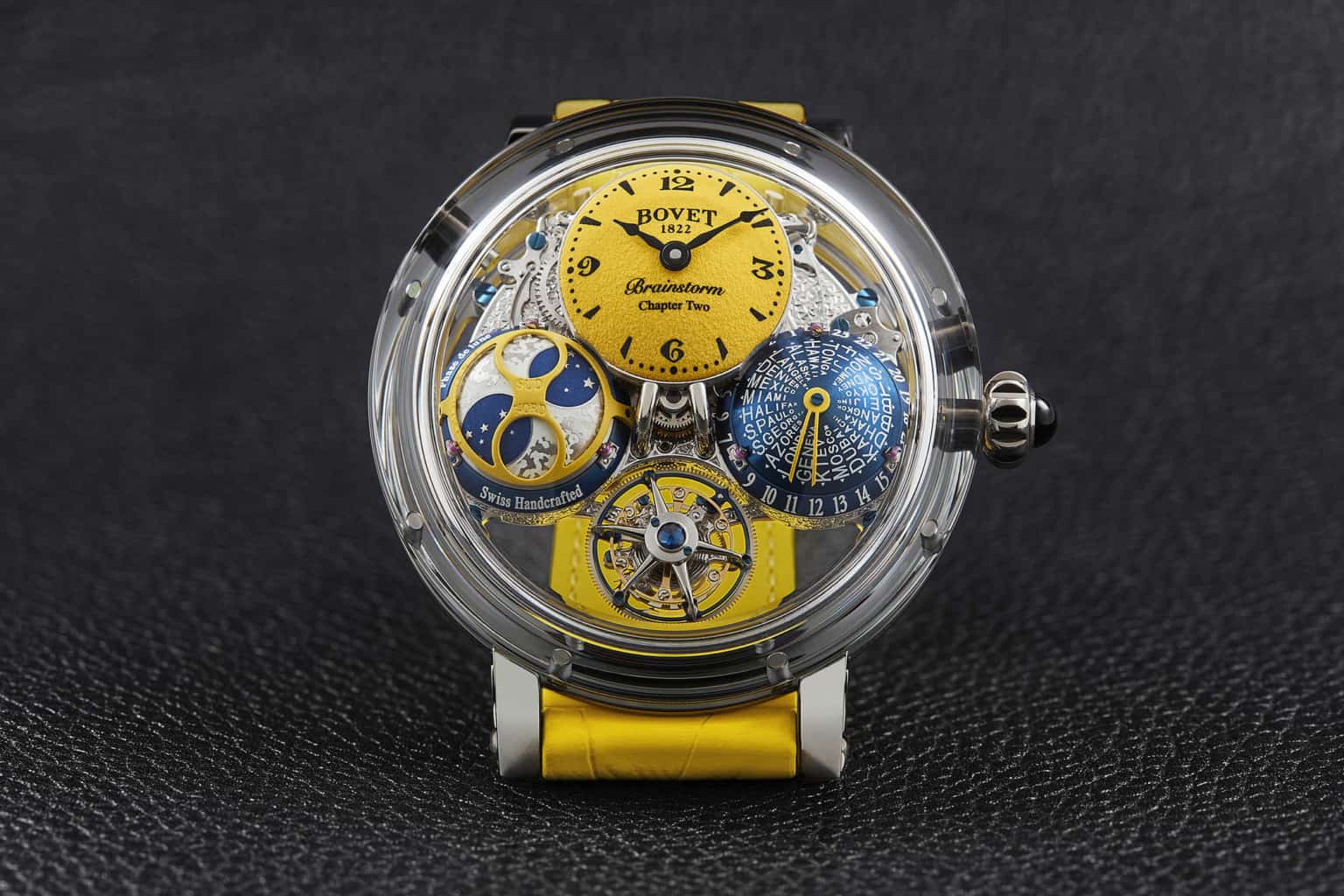 The dial has a 'right in your face' vibe to it, thanks to the vibrant yellow orb floating above the movement below. Meanwhile, the printed indices and curving spade hands are rendered in pure black for easy visual contrast, with subtle yellow touches that have also made their way onto both sub dials. It somewhat reminds me of that cute, yet killer frog in the Amazon.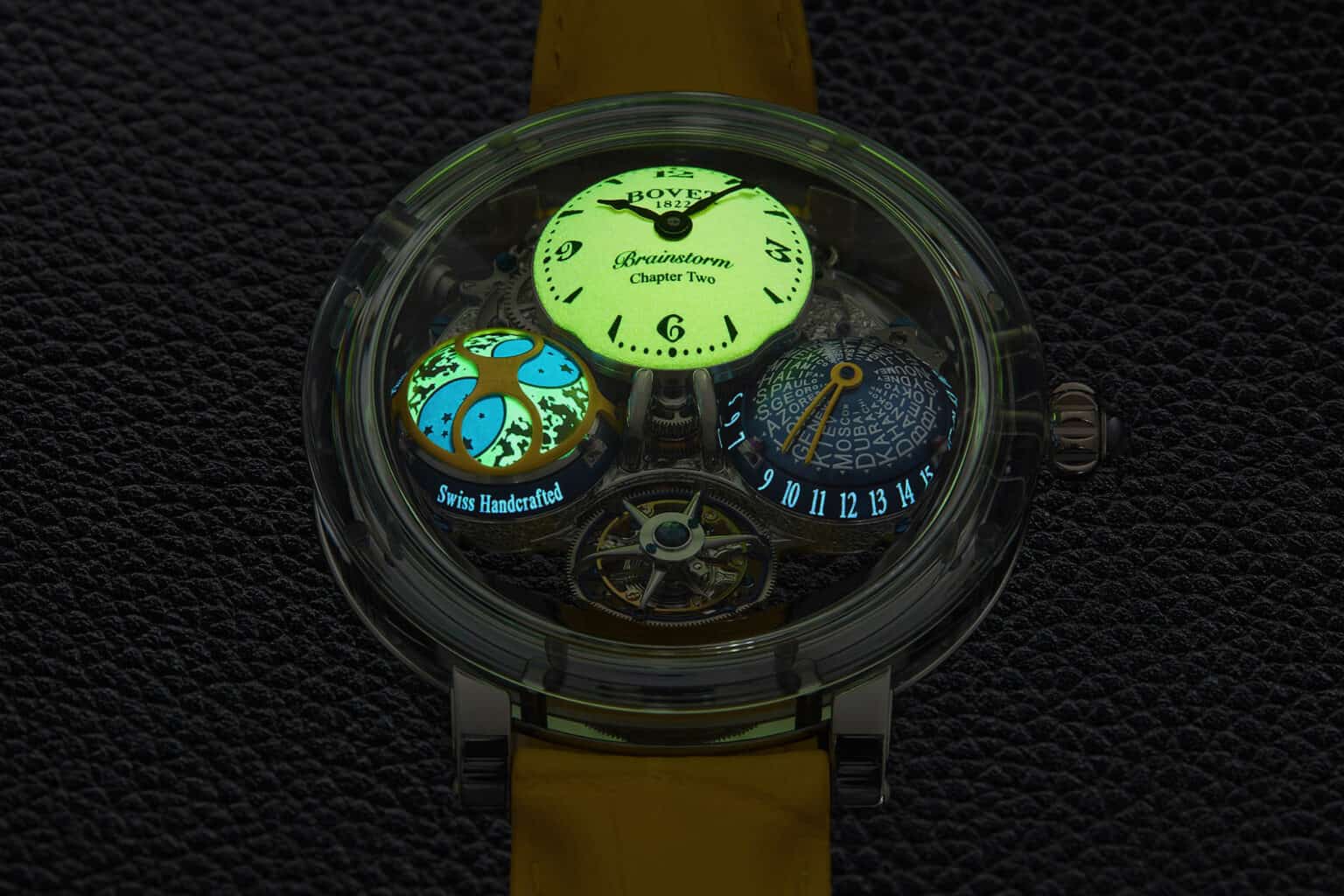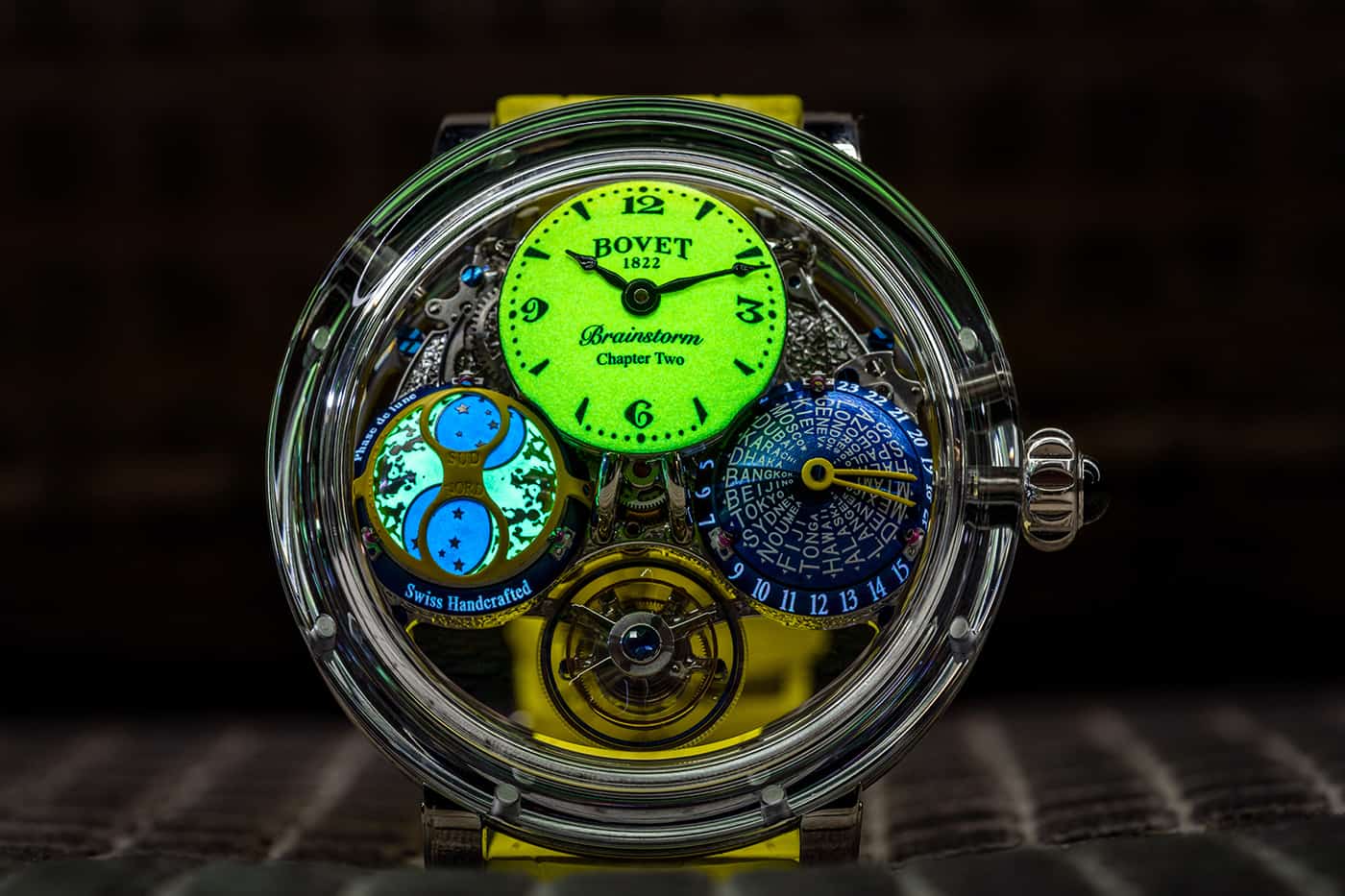 Free-spirited in nature, although luxurious by design, this watch is exquisite – to say the least. The in-house 17DM06-DT hand-wound flying tourbillon movement will keep you in check, and on-time – and it has not been tweaked in any way or manner, as perfection needs no improvement. Power reserve stands at around five days, which should be more than enough for anyone.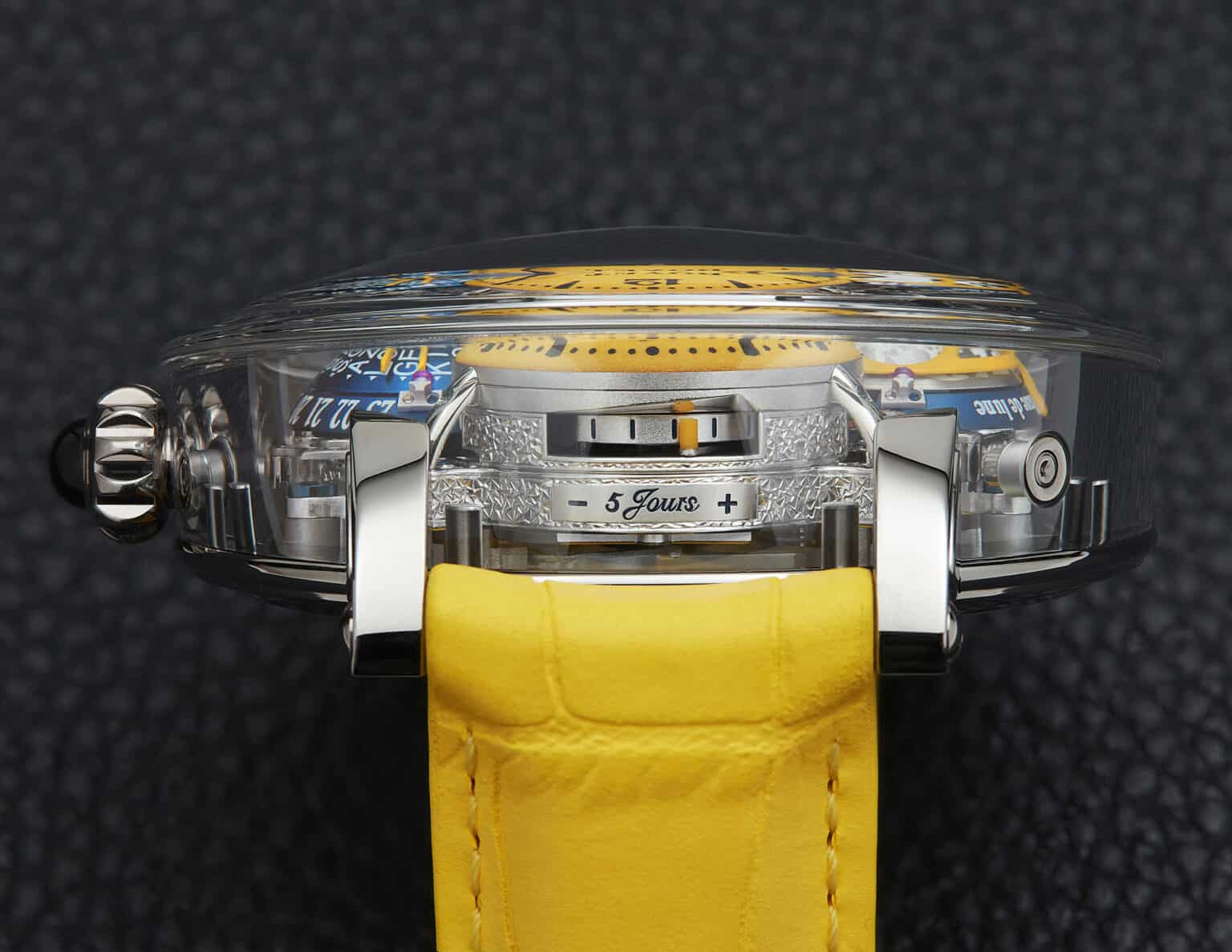 This brand new Bovet collection will include only seven units, each of them set to cost $394,500. Though this could be oe of the most expensive watches you can always check our list of 27 best watches under $100.