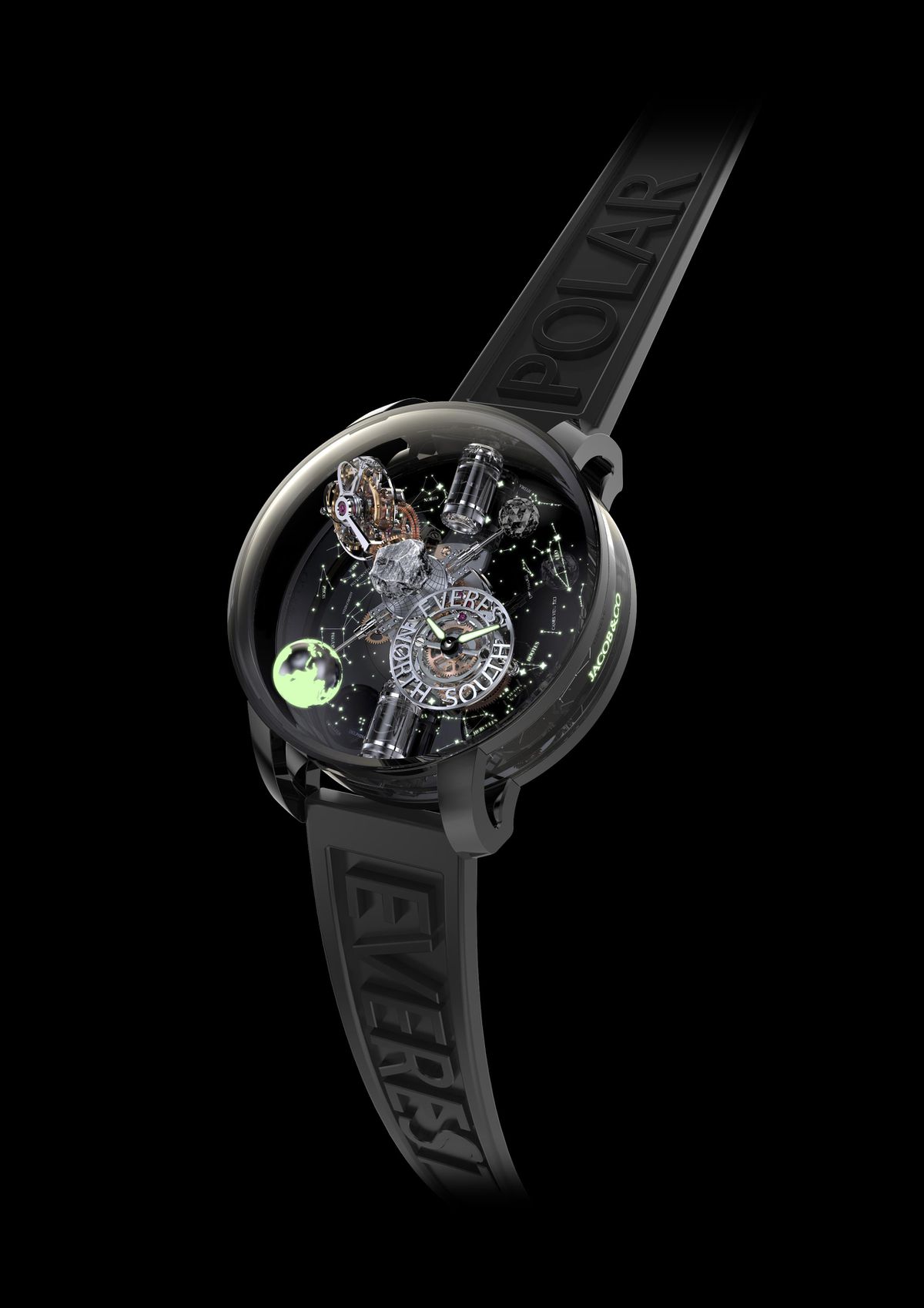 Looks can be deceiving. While the Jacob & Co. Astronomia Everest Watch appears delicate and complex, the timepiece is ready for any rugged adventure.Test it out yourself on an trip to Mt. Everest. Every purchase of the timepiece comes with a journey to the Himalayas lead by Johan Ernst Nilson. The Swedish explorer partnered on the design after he wore an Astronomia Tourbillon on a recent trek up the Himalayas, and the 20,000-foot summit, -30 C degree conditions, and scaling walls of ice didn't phase it.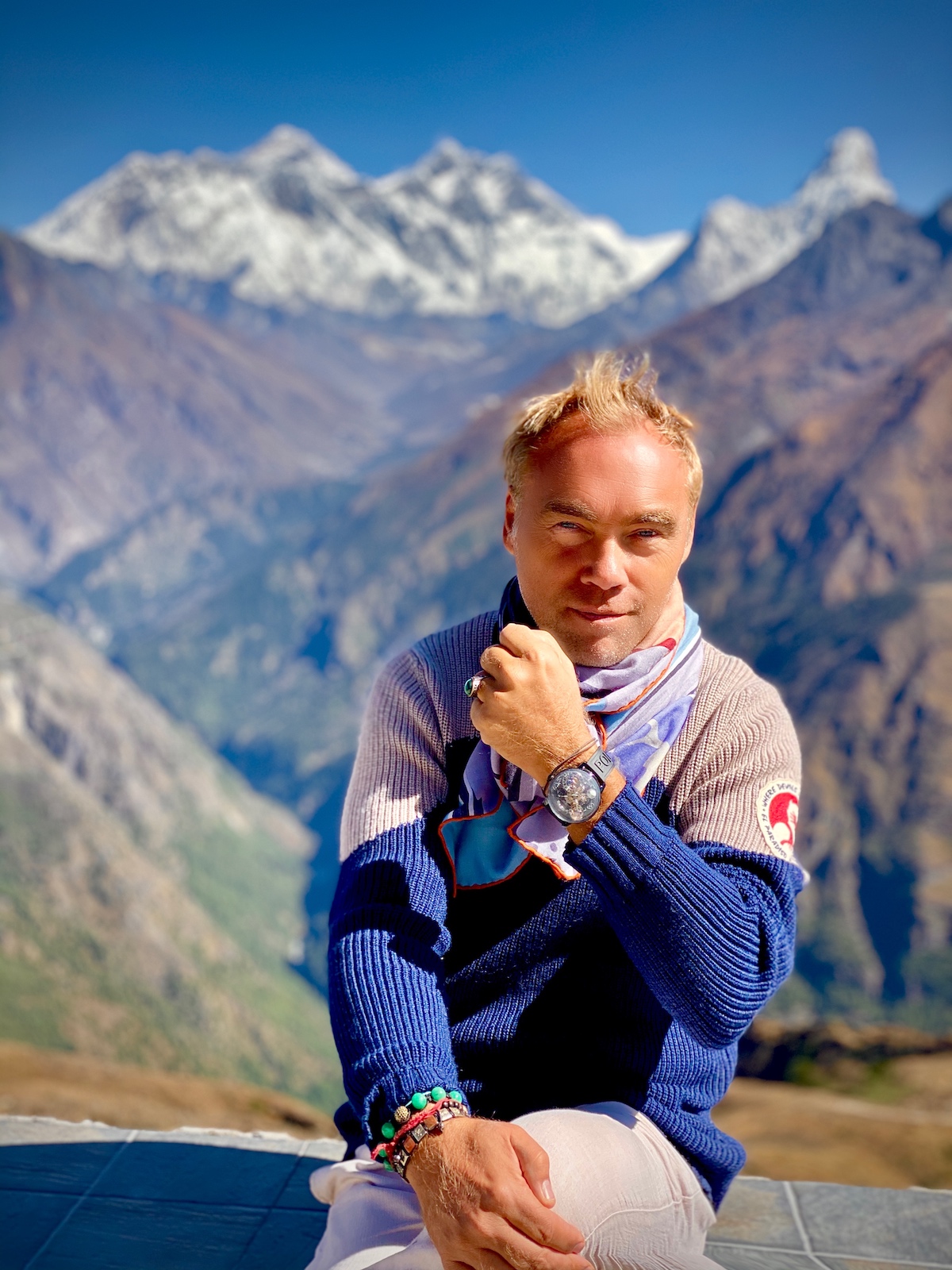 The new model in the Astronomia collection features the brand's iconic double-axis gravitational tourbillon on one of four satellites with a one-carat 288-facet Jacob-cut diamond, the time display, and a spinning magnesium globe on the others.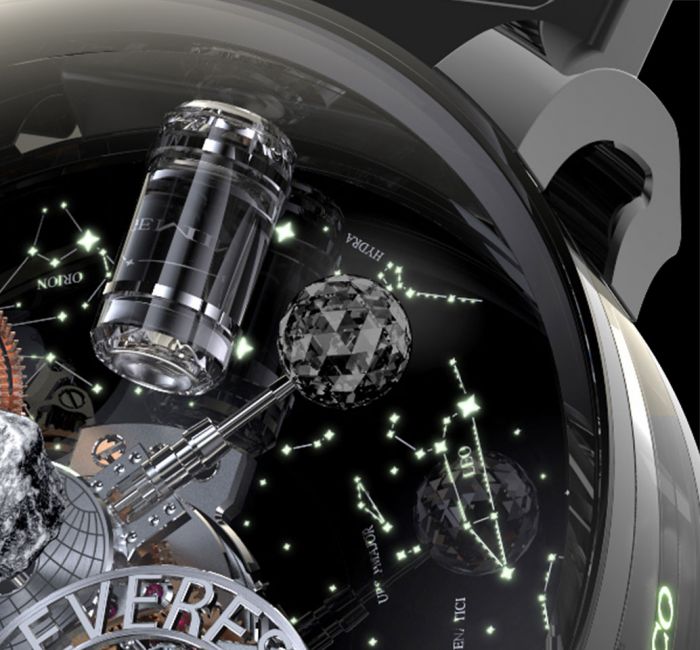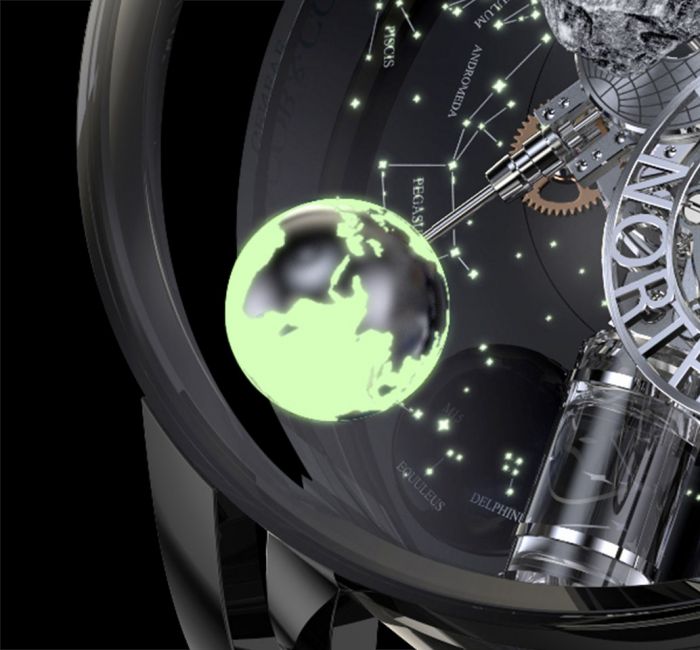 At the center of the dial is an actual piece of rock from Mt. Everest that Nilson found himself while miniature tubs of water he collected are positioned at the North and South poles.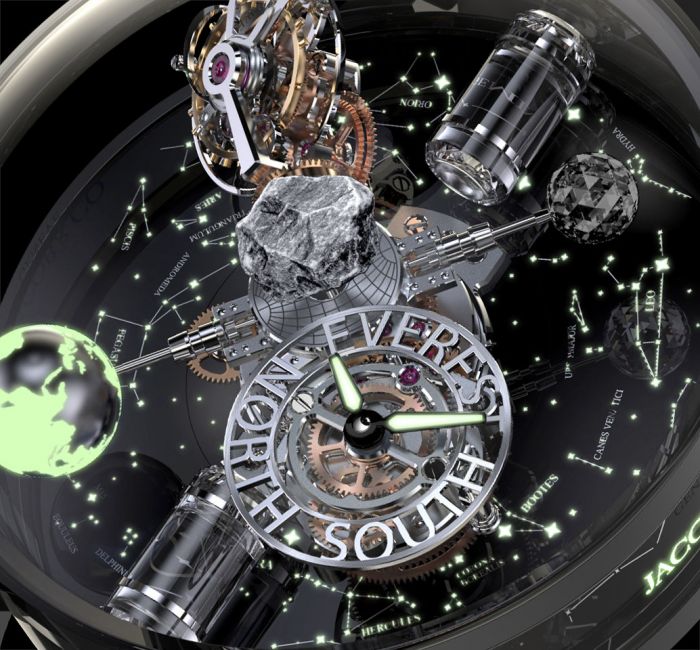 Super-LumiNova illuminates the turning globe, constellations on the base dial, and the logo, as well as on the fitted rubber strap. To really cap off the theme, it arrives in an Everest-shaped box, and once opened, the watch appeared to be embedded in ice and the sounds of the summit's winds begin to play. The Astronomia Everest collection is limited to 24 pieces, which signifies the 24 time zones on Earth. The watch retails for USD 884,800. Included in the purchase of the watch are two elements. First, 10% of the price will be donated to charity to help make a difference now. Second, each watch includes an expedition with Nilson, by helicopter, to the place on Mount Everest where the rock was found. Also don't forget to check 10 most expensive wrist watches in the world.