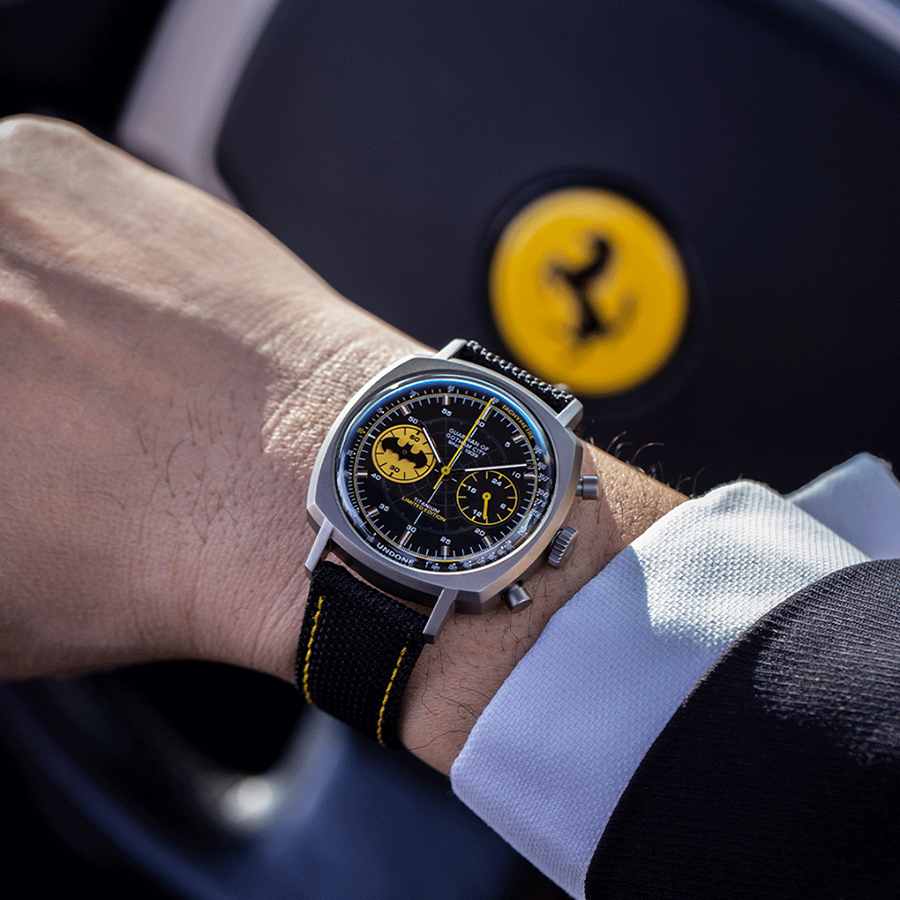 UNDONE were making a limited edition timepiece release celebrating the Batman's 80th anniversary. As you would expect, this is a pretty bold looking timepiece and one worthy of Bruce Wayne himself. The UNDONE x Batman 80th Anniversary Collection Watches comes in two different styles and has a pleasingly affordable price tag of $359.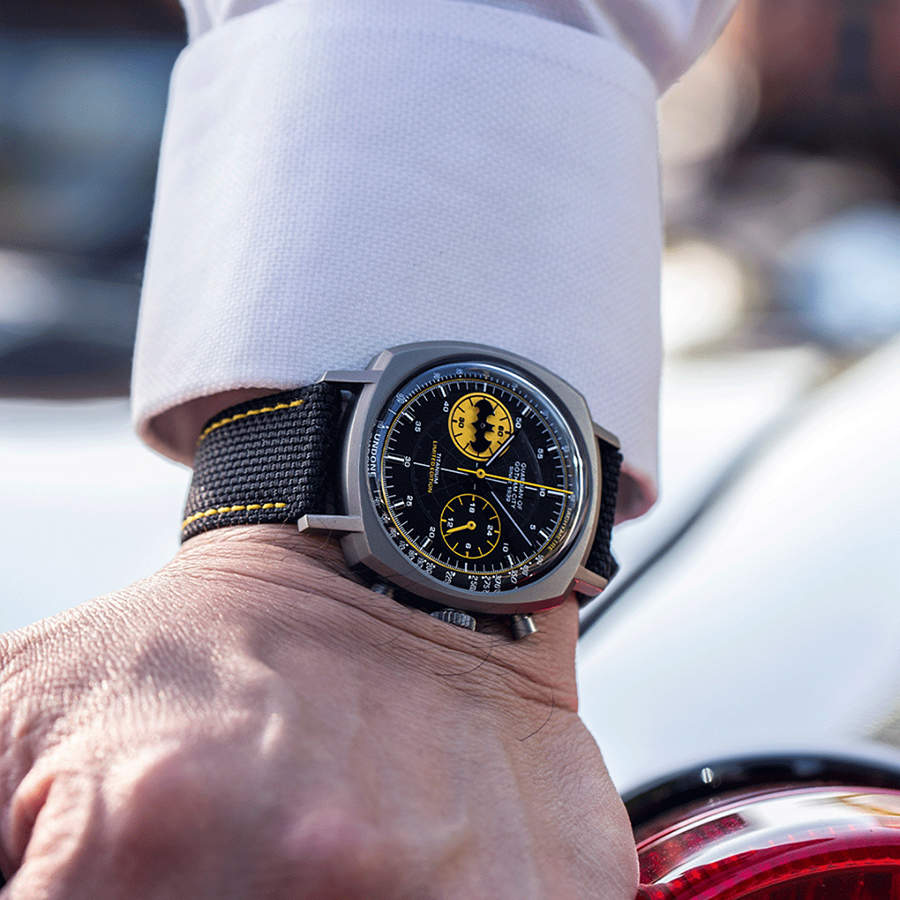 Since his first appearance on the pages of DETECTIVE COMICS #27 on March 30, 1939, Batman's role and look as a crime-fighting cultural icon continues to evolve in our collective consciousness. The UNDONE x BATMAN 80th Anniversary Collection is a knowing nod to perhaps two of the most definitive eras in Batman's evolution; The Caped Crusader and The Dark Knight.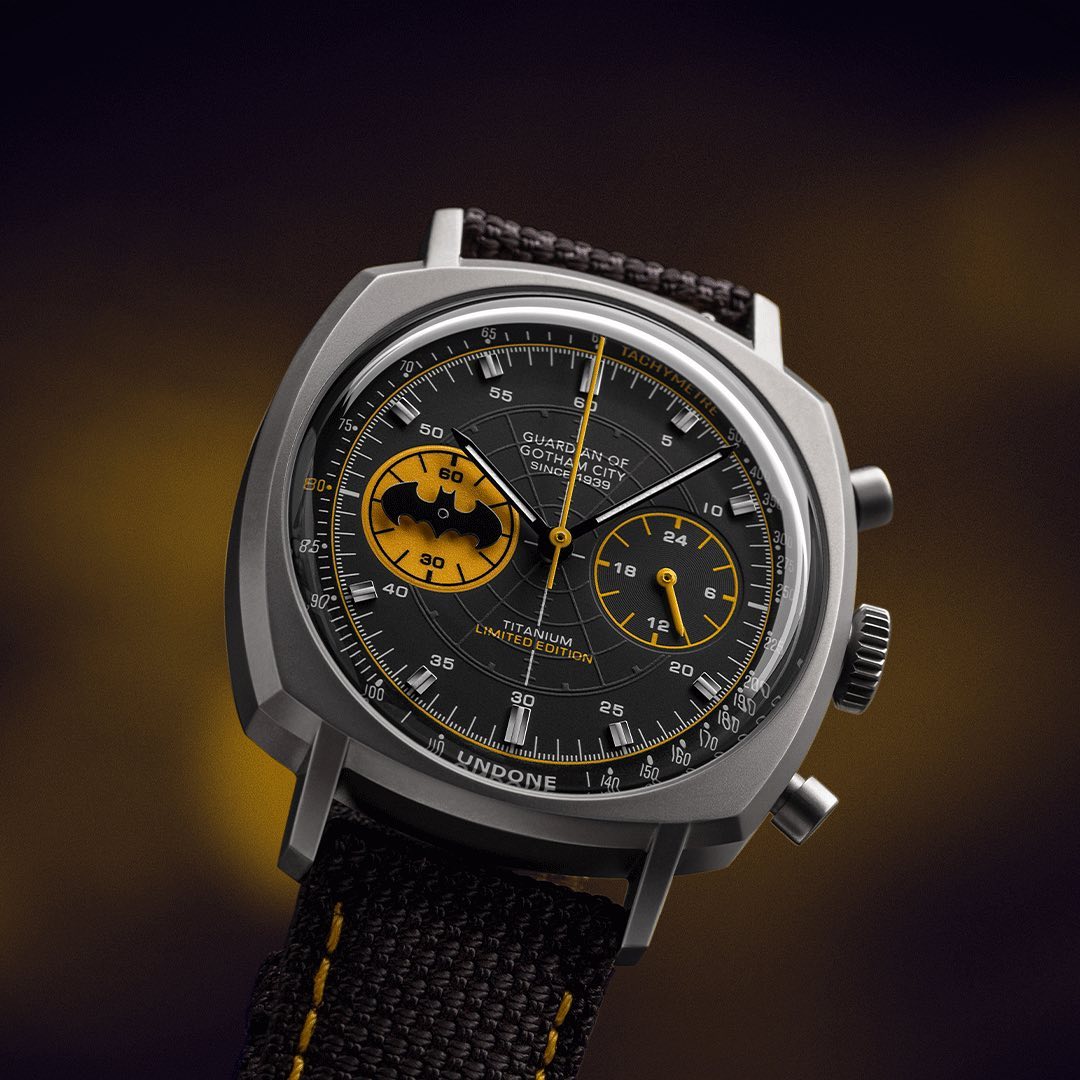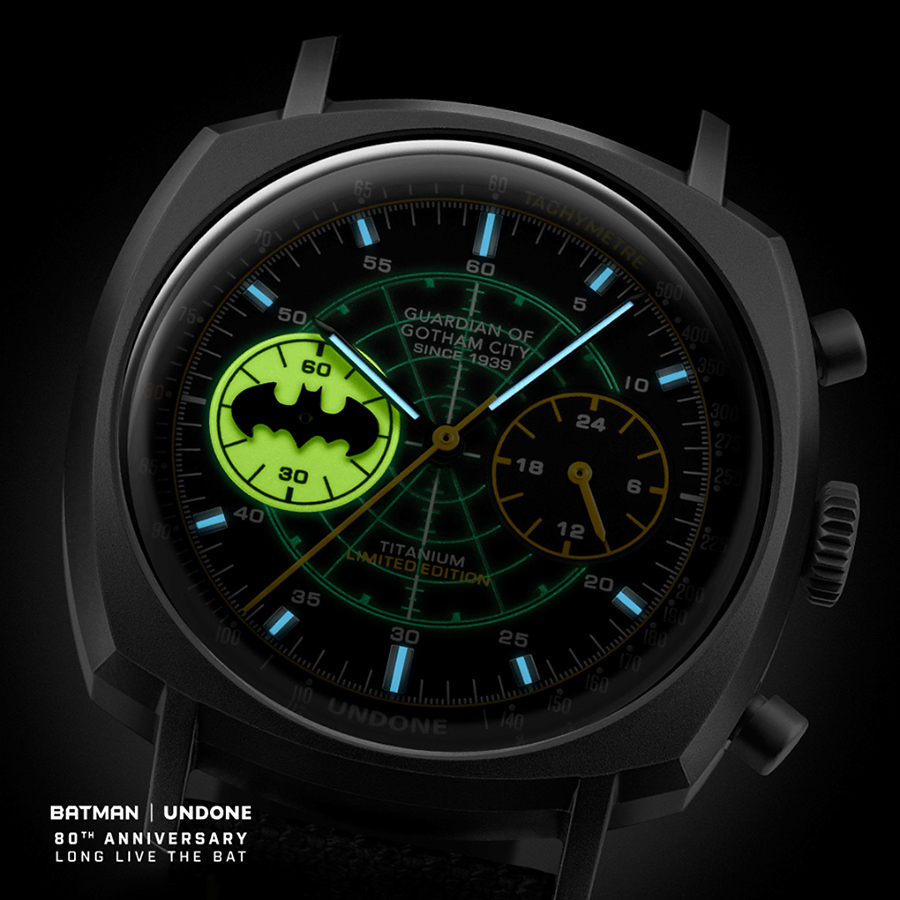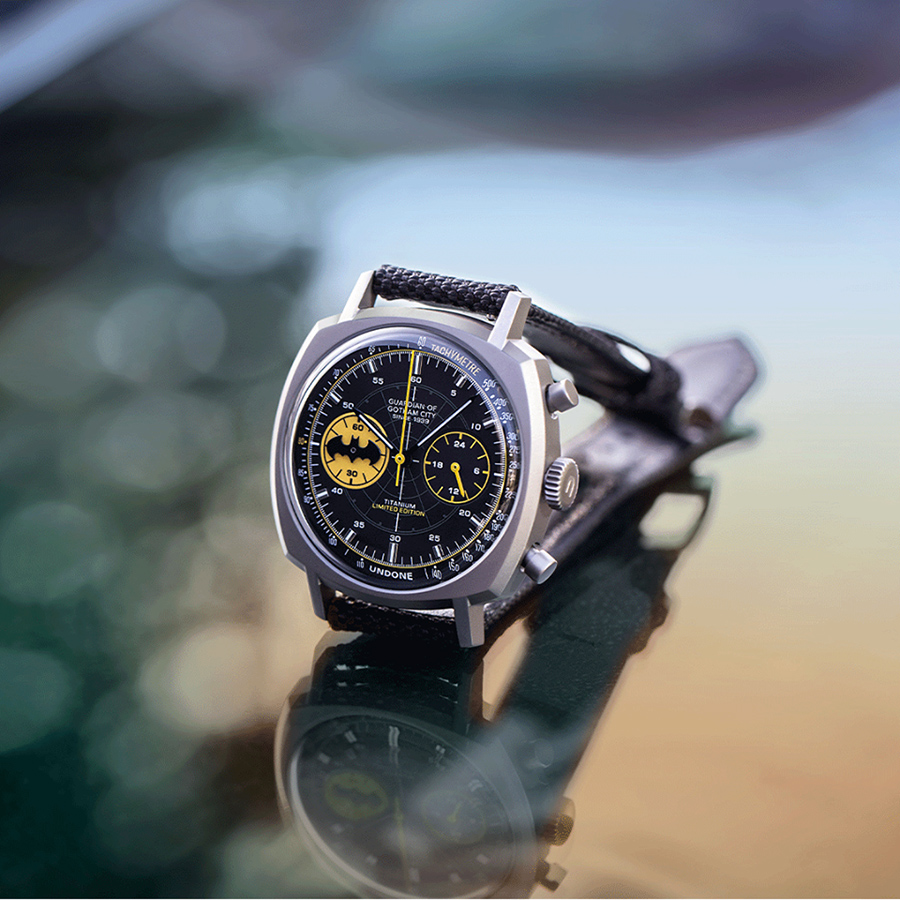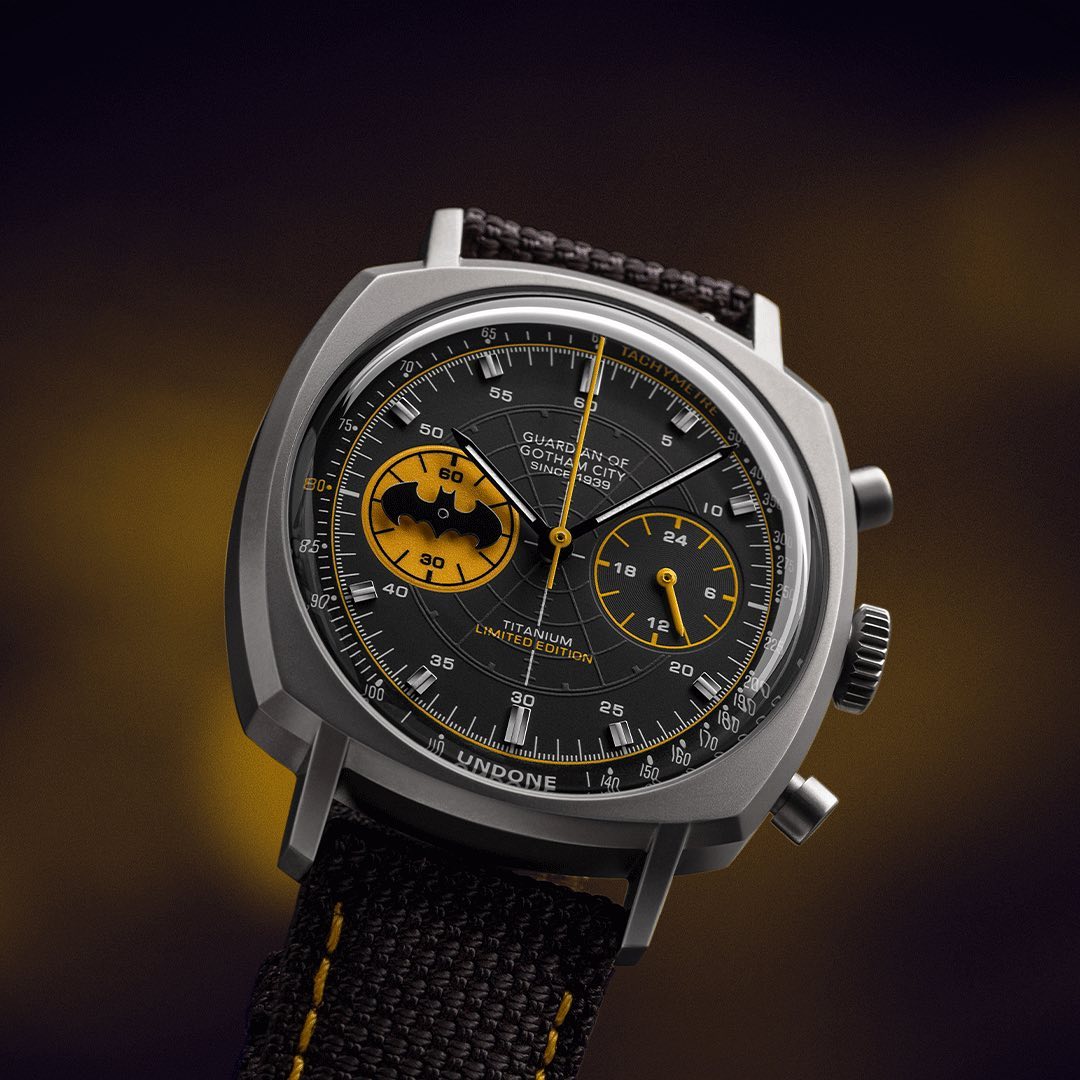 The Caped Crusader model is housed in Grade II Titanium, the cushion-case, crown and pushers are lightweight, agile and highly corrosion resistant. It boasts a micro-blasted finish for ultimate stealth and aggressive shoulder lines which are inspired by the silhouette of the Batmobile. The Caped Crusader brings Batman's fierce demeanour to your wrist in some considerable style. The eye-catching yellow accents can be found on the centre console, circling the tachymeter and its "80" mark, a nod to Batman's 80th anniversary make it all the more unique.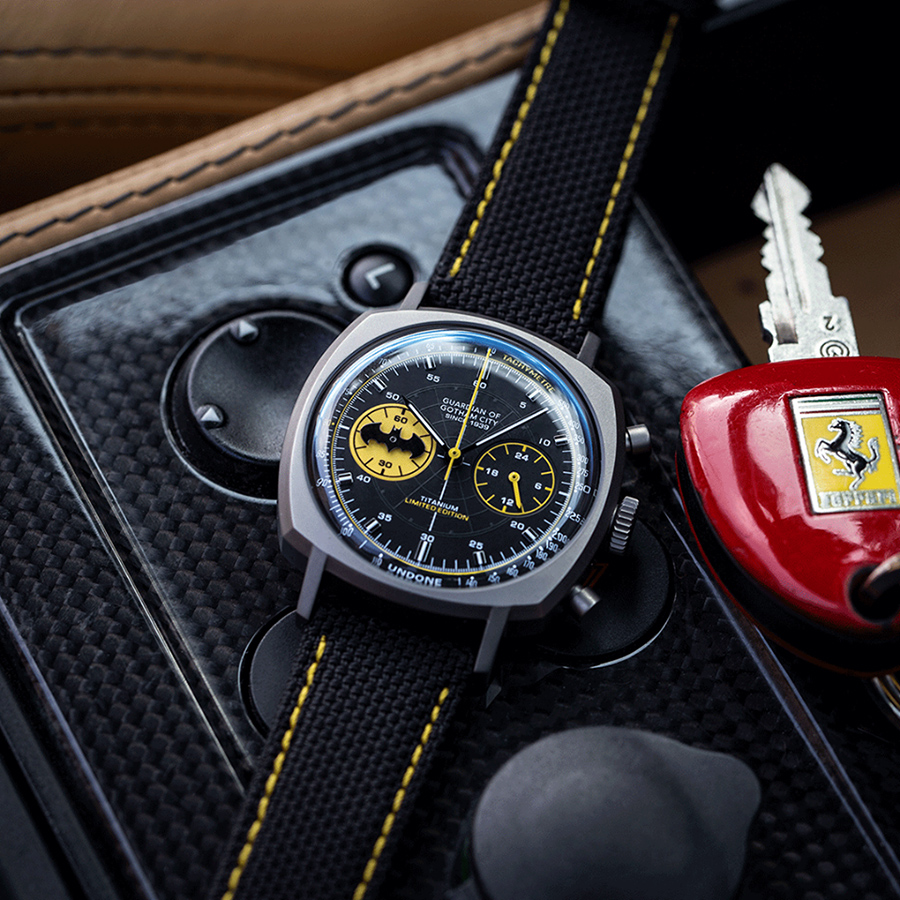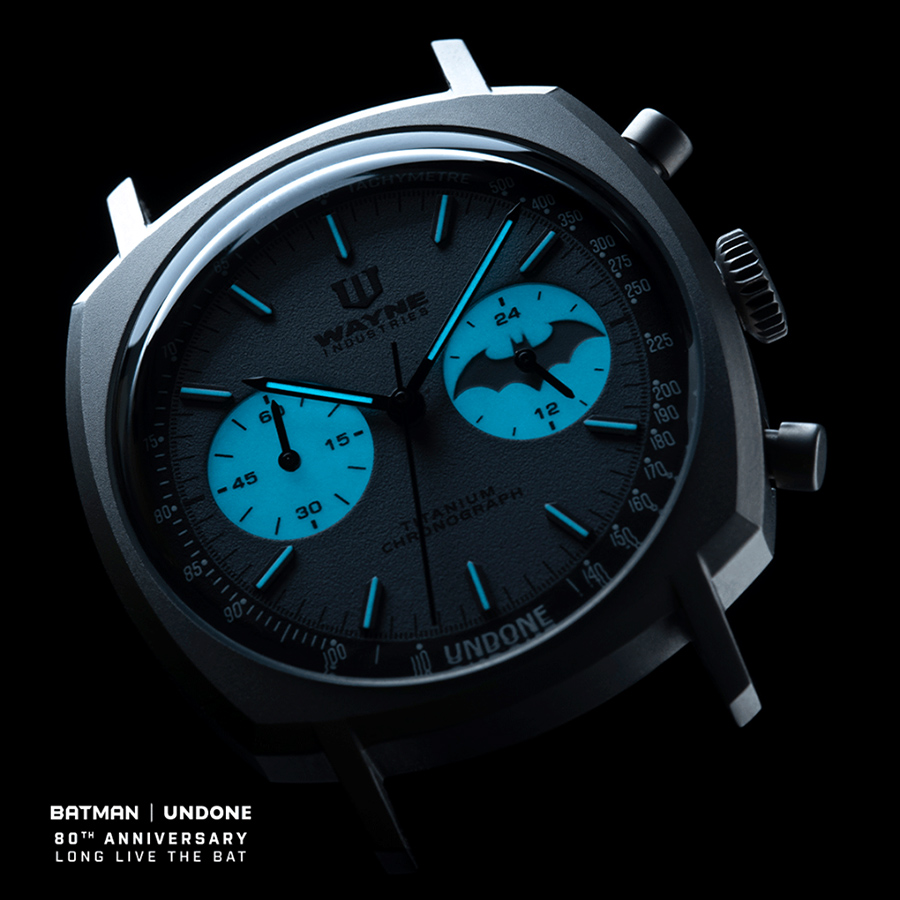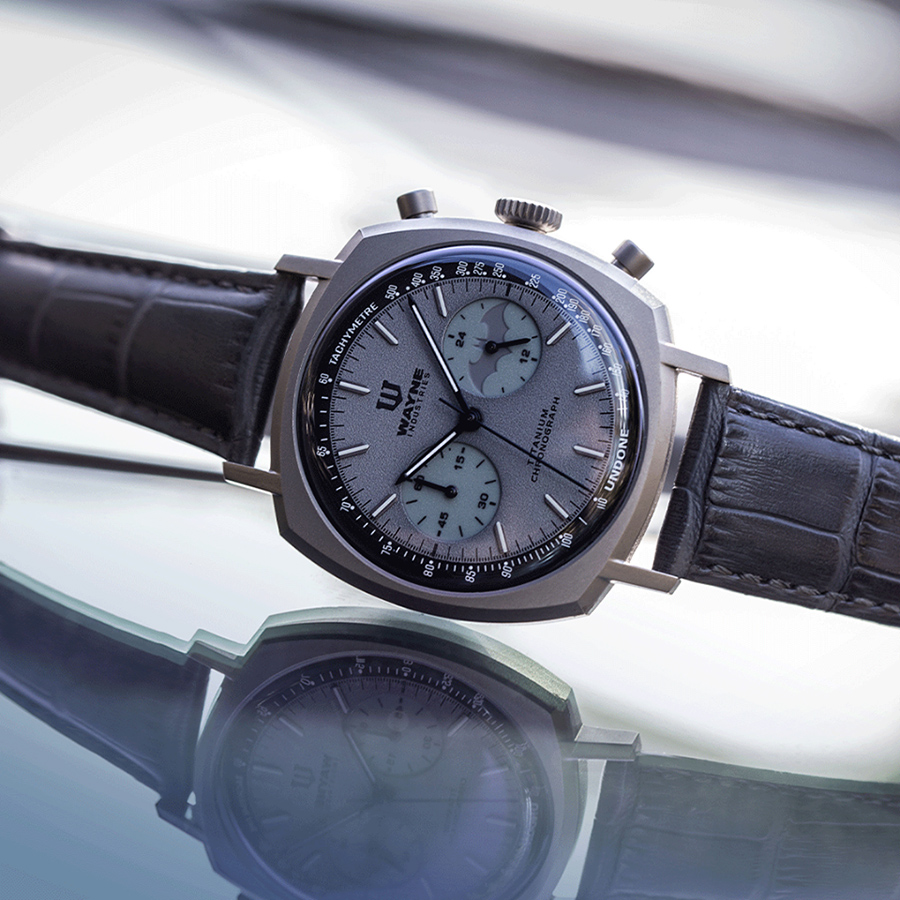 Moving onto the The Dark Knight model sees the impressive features keep on coming. This cracking timepiece is a realistic interpretation on the duality of Bruce Wayne/Batman's identities. The matted grey look of the Titanium micro-blasted cushion case alongside the two-tone dial come together to deliver an almost "Noir"/ "B&W movie" visual impact. It is on the dial that you find the 2011 NEW 52 COMICS version of the Bat emblem stealthily debossed into the subdial. If you take this watch out for a spin at night and you will witness the impressive lume on the appliques and chronograph counters which come alive like the blue-nitrous boosters of the Batmobile's powerful engine.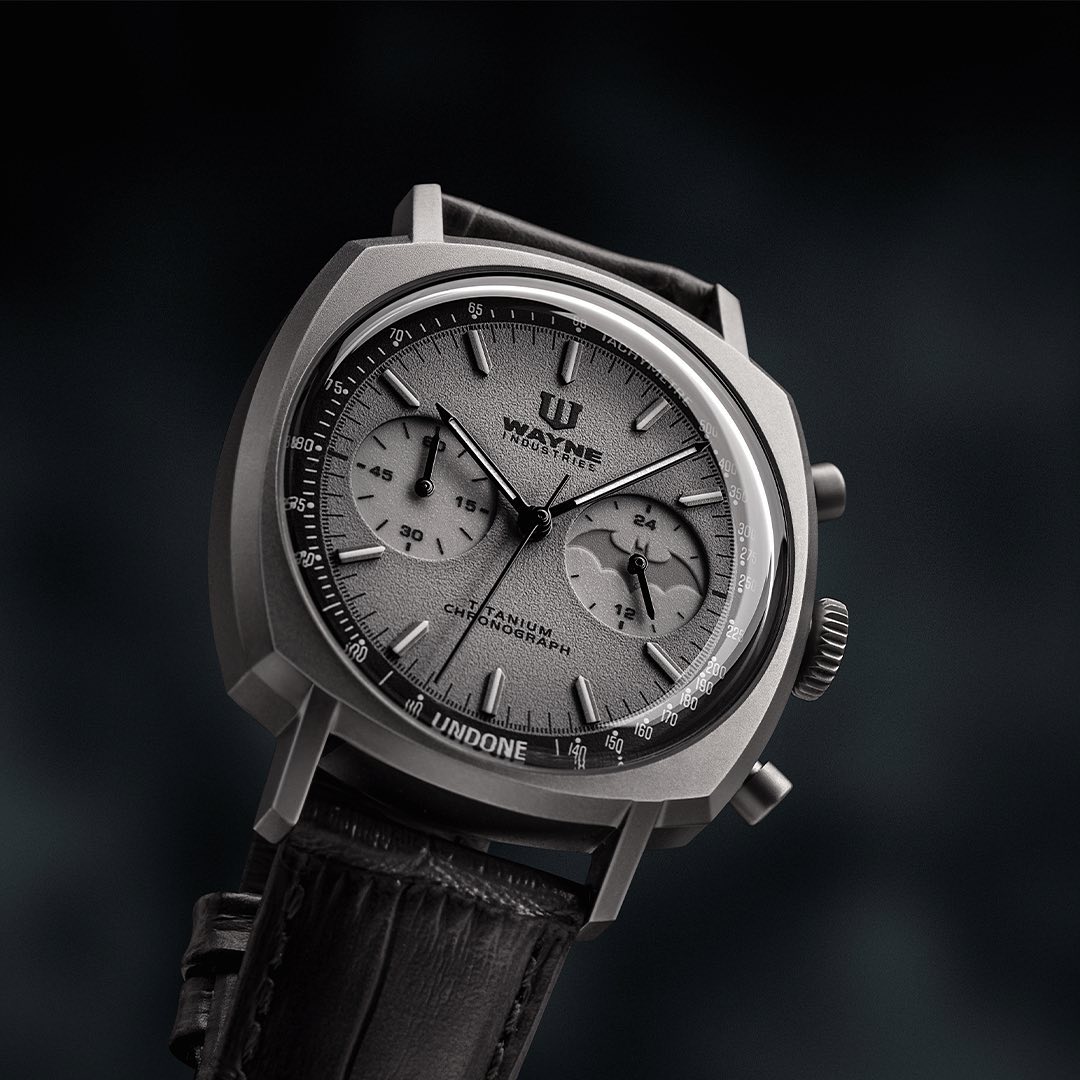 Both the timepieces in this new collection from UNDONE use Grade II Titanium; which has a 25% weight reduction from the regular UNDONE Urban series. The case measures in at 40mm diameter (43mm including crown) and 48mm lug-to-lug length. The height has been reduced by 0.5mm to 13.3mm; making this whole new chassis lighter and thinner, leaner and meaner for all your crime fighting and boardroom takedown needs. And don't forget to check titanium men's watches.