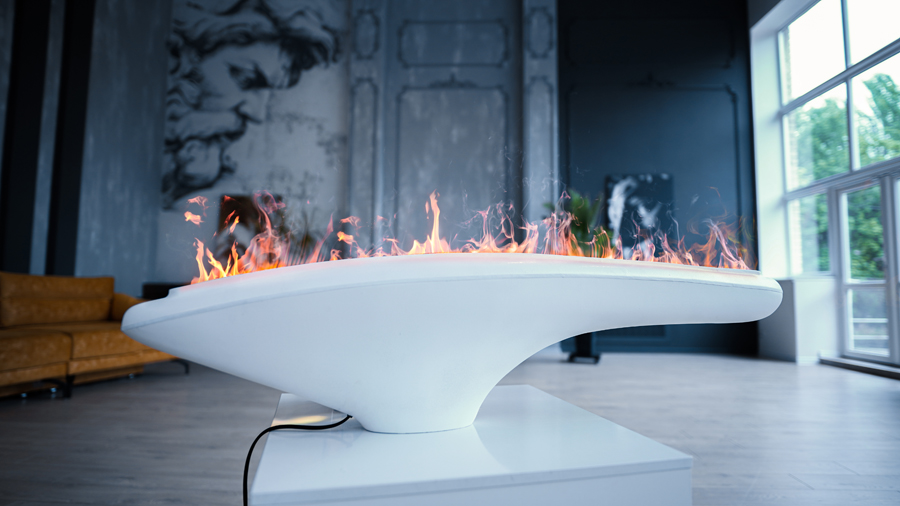 Deep in the heart of Krakow, Poland, an innovation in home decor is sparking attention and raising eyebrows. FlameShip, an electric fireplace that shimmers with an astonishingly realistic flame but remains cold to the touch, is set to redefine our perception of fireplaces. Fueled by neither gas nor ethanol, FlameShip is 100% safe, ecologically conscious, and devoid of harmful emissions. The magic lies in its unique use of water, giving birth to a flame that emits light and charm without heat.
Now, the creators of this revolutionary product have launched a Kickstarter campaign, inviting patrons worldwide to support and be a part of this extraordinary venture.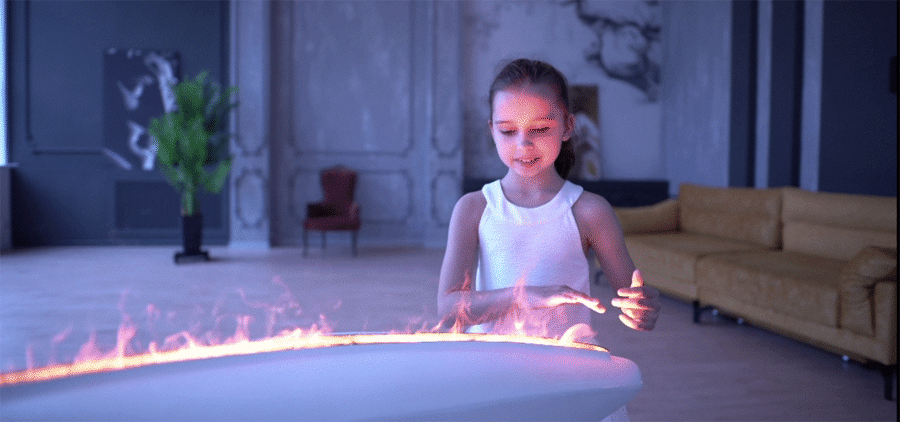 At first glance, the FlameShip electric fireplace seems to bend reality. It dances with a flame that mirrors the entrancing movements of a genuine fire, yet its nature is in stark contrast to its aesthetic. FlameShip harnesses the power of advanced ultrasonic technology to conjure its artificial flames and smoke effects, playing an elaborate illusion of fire upon an unsuspecting viewer's senses.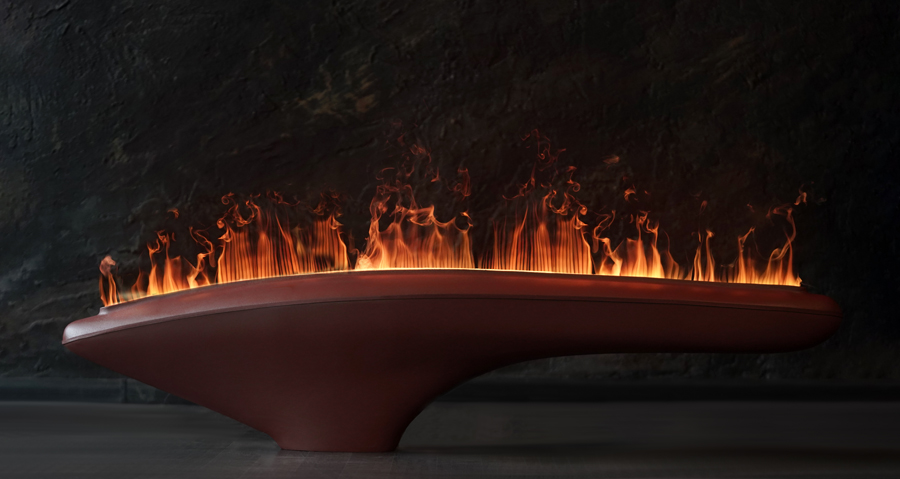 The light emitted from strategically positioned LEDs bounces off fine water molecules, transforming the thin haze into an artificial blaze. In addition to being captivating, this technological marvel doubles as a creative representation of nature's elements, a symbolic marriage of fire and water.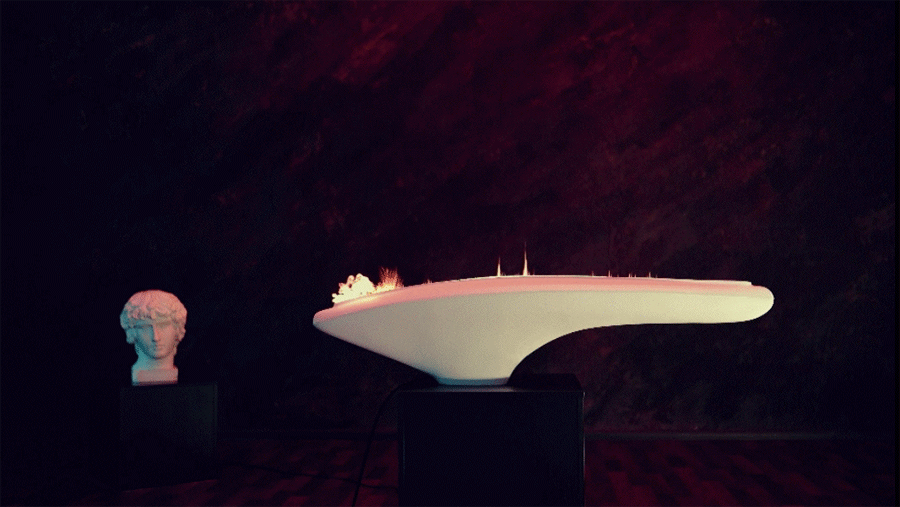 The FlameShip's design, an homage to the majesty of bygone maritime vessels, is as captivating as its faux flames. It borrows heavily from the robust aesthetics of historic ships, embodying their graceful proportions and dynamic lines into its structure. This careful infusion of design elements lends an air of exclusive elegance and aristocratic allure to the FlameShip.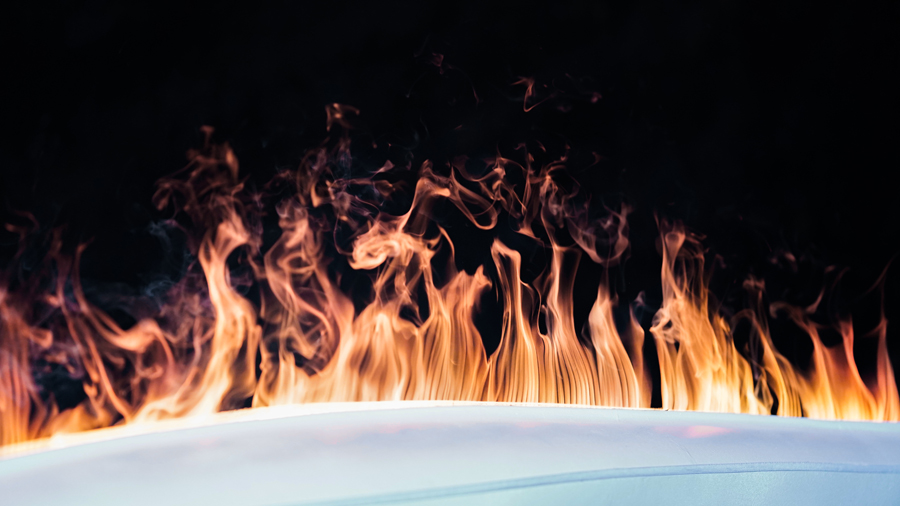 This ingenious contraption has the potential to become a statement piece in any living space, creating a warm and inviting ambiance without the need for costly renovations or any need for ventilation. Its eco-friendly, high-density polymer hull, meticulously coated with a thin ceramic layer, is brought to life with high-precision 3D printing and fine-tuning by hand.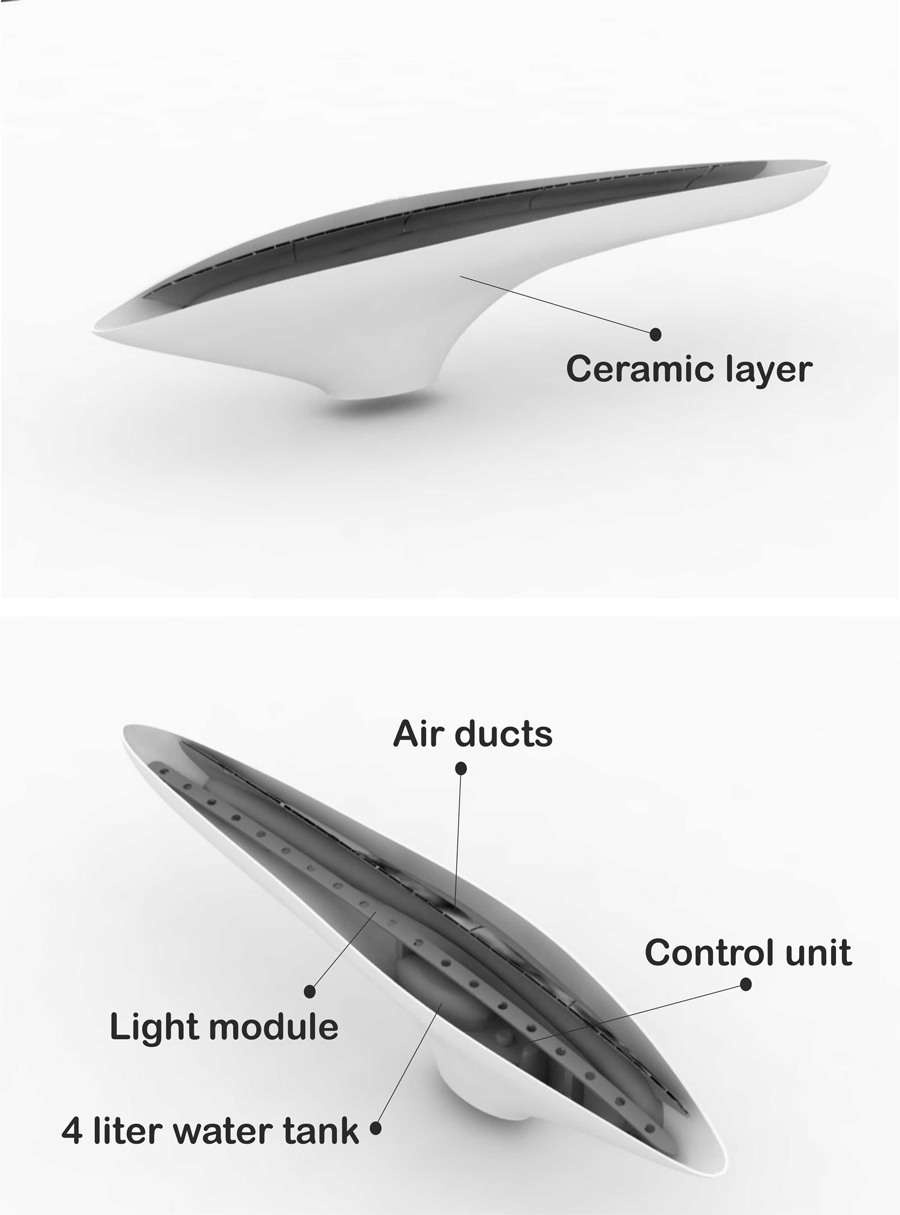 The FlameShip, available in two versions – the dark bronze OBLIVION model, and the matte white ELYSIUM model – can effortlessly complement both moderately light and dark interiors. Controllable via a remote, the fireplace boasts four operating modes: Smoldering Fire, Standard Flame, Maximum Flame Flow, and Pulsating Flame, each designed to mimic the myriad personalities of a true flame.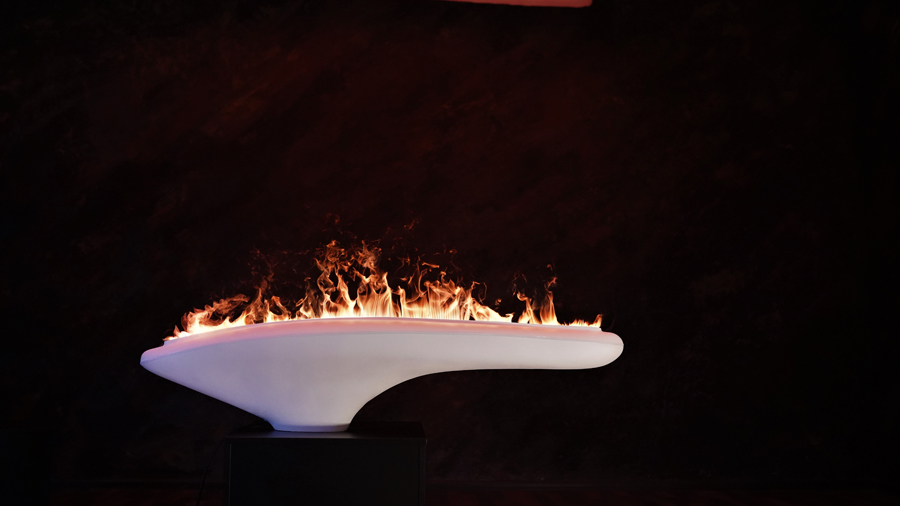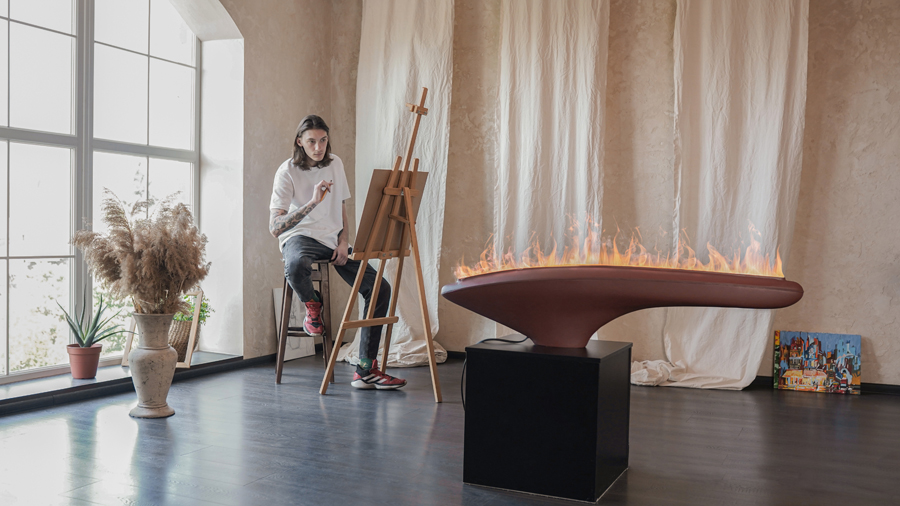 On the inside, the FlameShip closely resembles a super-charged home humidifier. It comprises an ultrasonic evaporator-equipped tank and special turbines, working harmoniously to convert freshwater into cold steam. This steam, in turn, is shaped into a laminar airflow that simulates a realistic fire. Adding to its authenticity, special lamps cast a light of approximately 2,300 Kelvin, identical to the color temperature of actual flames.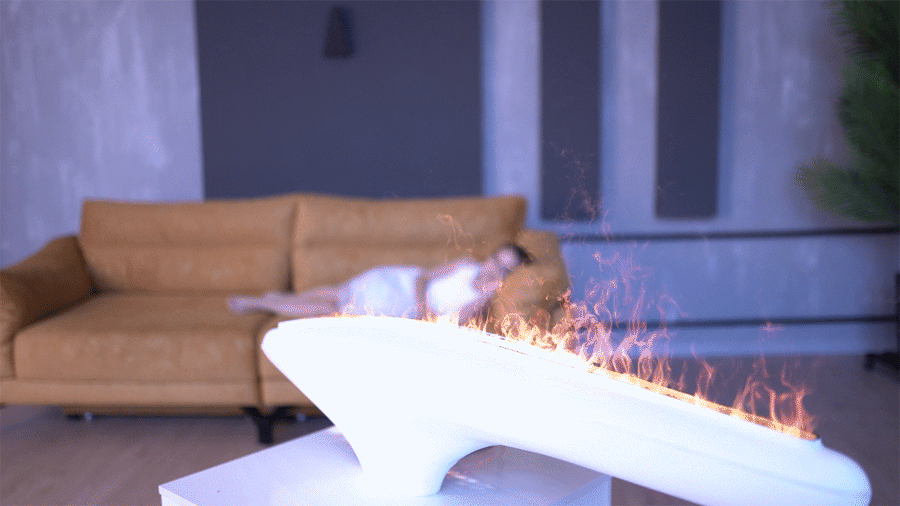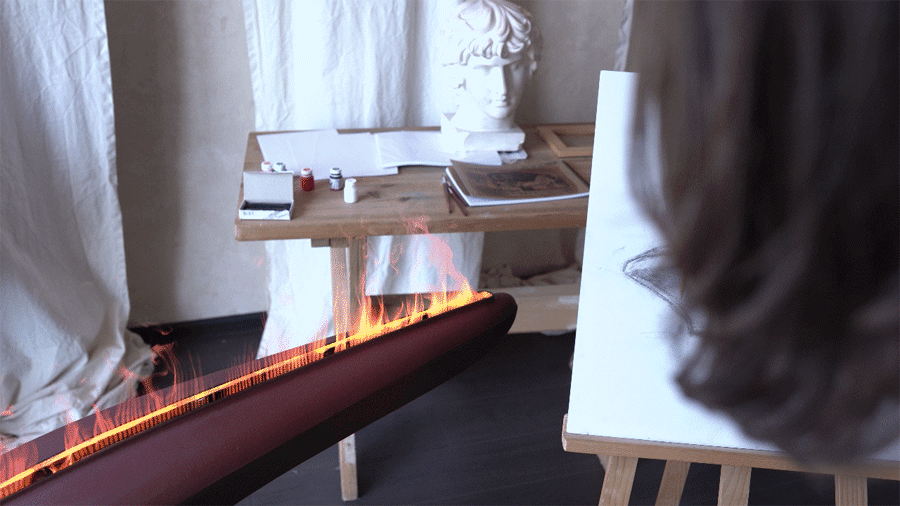 FlameShip's innovative light module is another unique feature, designed to illuminate the outgoing streams of steam as realistically as possible. This innovative company, staffed by an international team of outsourced professionals from Germany, Slovenia, and the Czech Republic, and partnered with Chinese suppliers for the majority of its components, is primed to redefine the fireplace industry.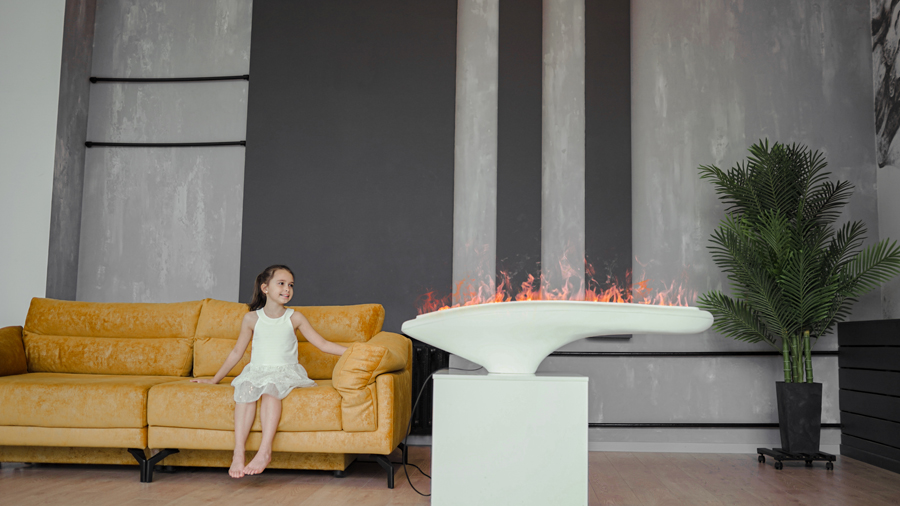 And how is this groundbreaking invention reaching its audience? Through a Kickstarter campaign. FlameShip is capitalizing on the power of crowdfunding to bring their remarkable electric fireplace to homes around the world. As an embodiment of innovative technology and elegant design, FlameShip is a testament to the fact that with imagination and ingenuity, the warmth and charm of a fireplace can be enjoyed without any of its traditional drawbacks.