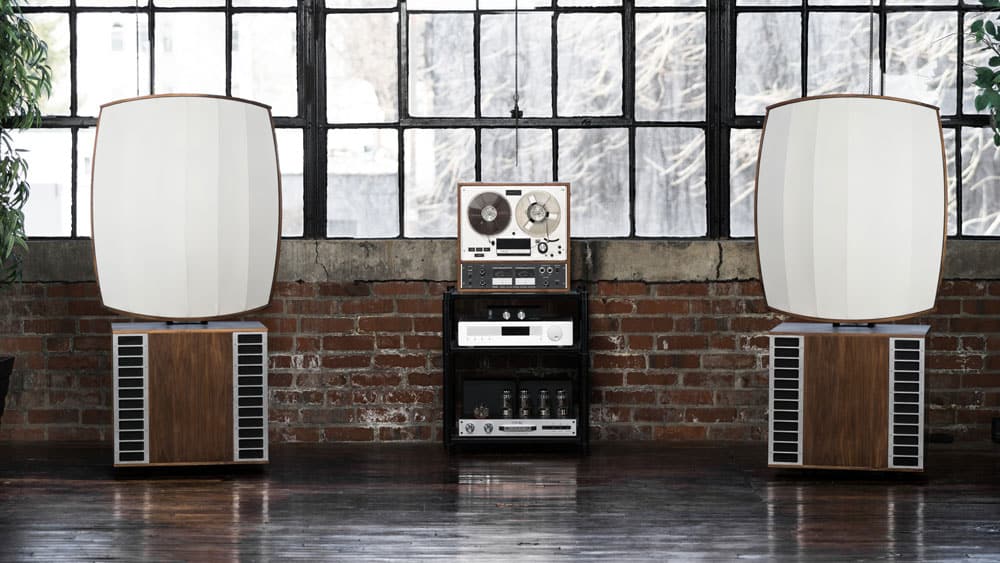 Based in Pennsylvania, MC Audiotech is a relatively new player in the audio equipment world, but it's formed by two industry experts, Mark Conti and loudspeaker designer Paul Paddock, who share more than 60 years of combined experience in achieving the ultimate sound reproduction. MC Audiotech's first release is an entirely unique pair of loudspeakers called Forty-10, featuring a gorgeous Mid-Century aesthetic with technology as outstanding as their design. Priced at $35,000 per pair, these statement speakers look like they come straight from a museum.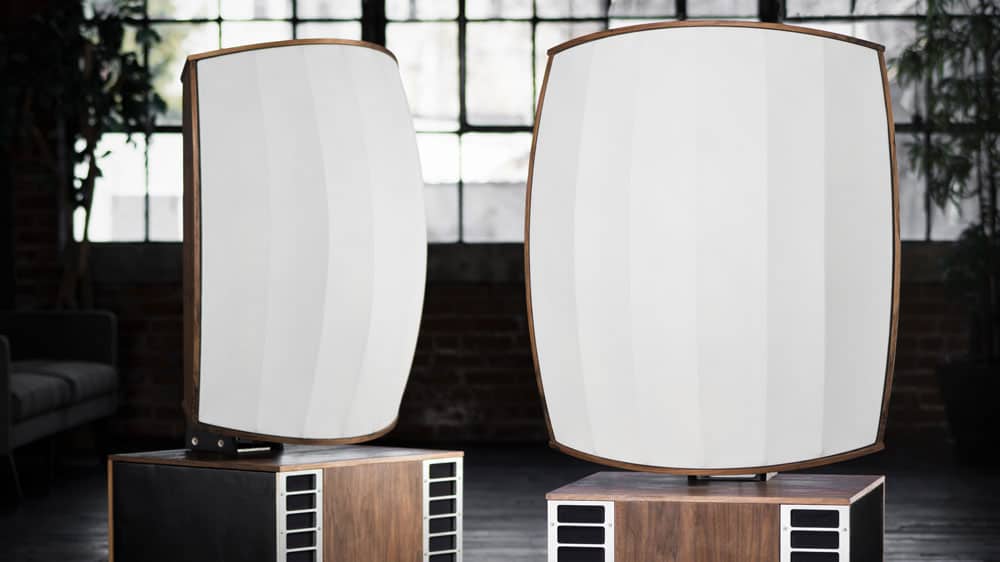 The Forty-10 speakers feature a two way design, with a gorgeous double-curved Spaced Array on top, which houses 10 WBLS transducers, and a vintage-looking base that comes with two 18-inch pro-sound woofers in a special Folded Cube configuration. Standing at 4.5 feet high, 3 ft. wide and 2 ft. in diameter, these speakers are pretty big and heavy, weighting in at 175 pounds each.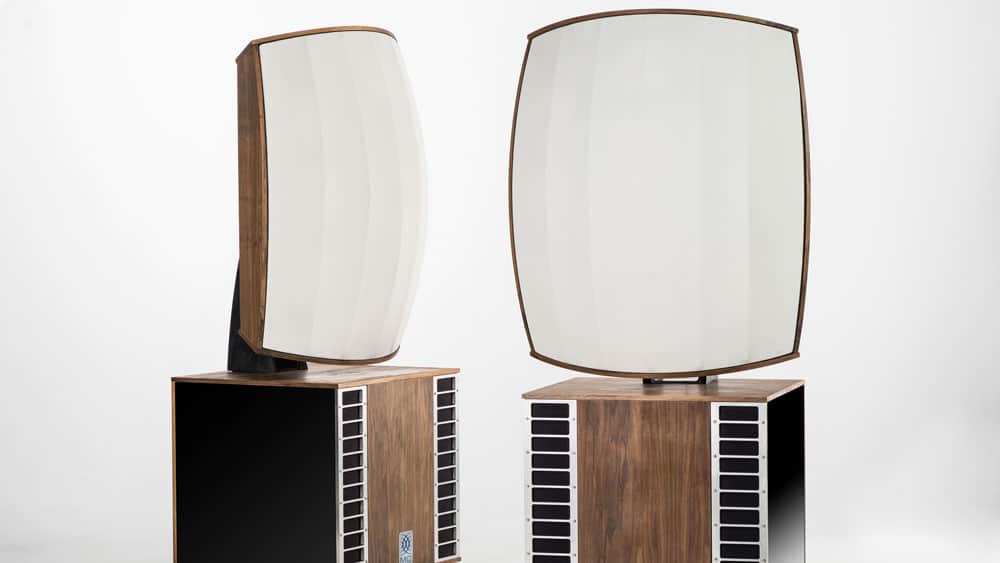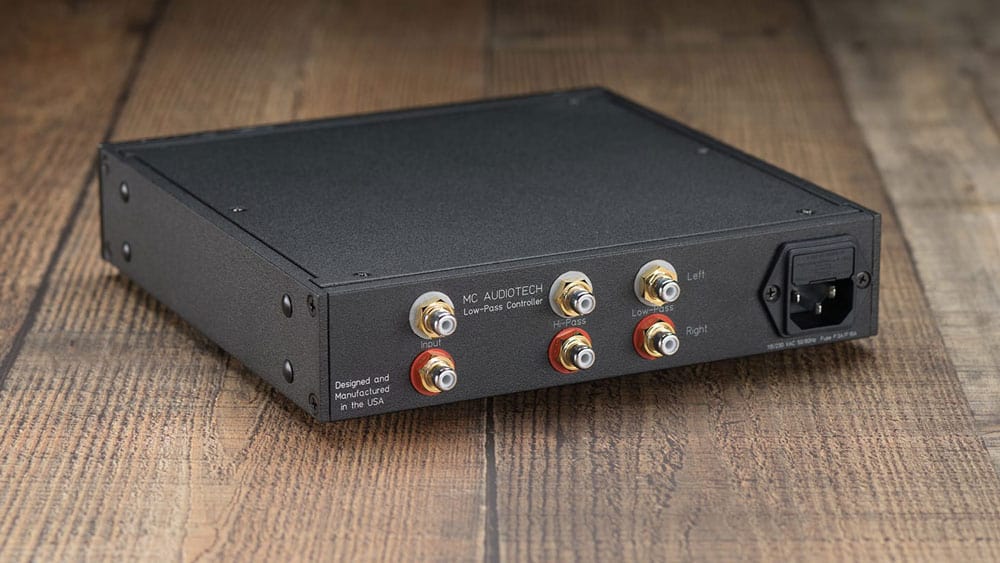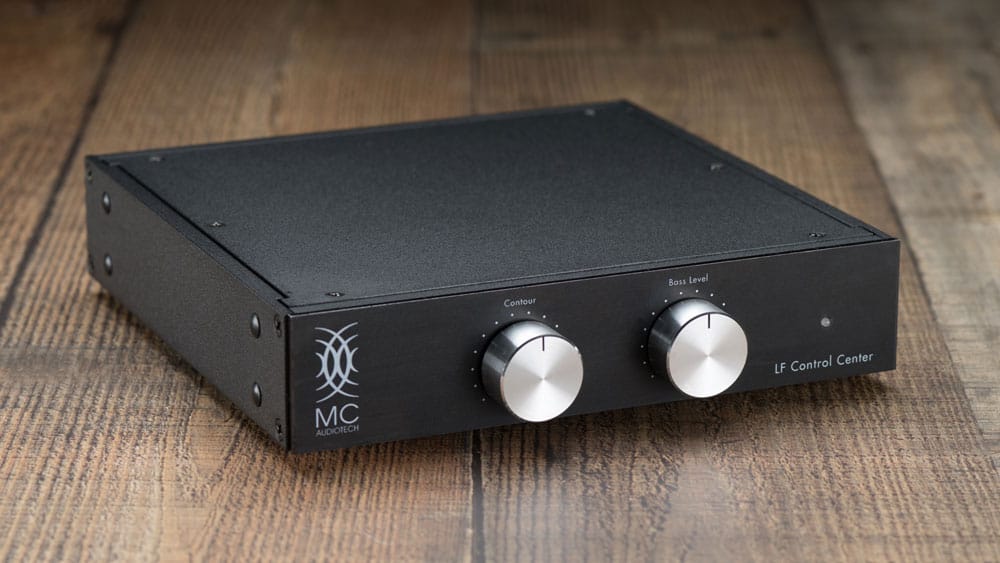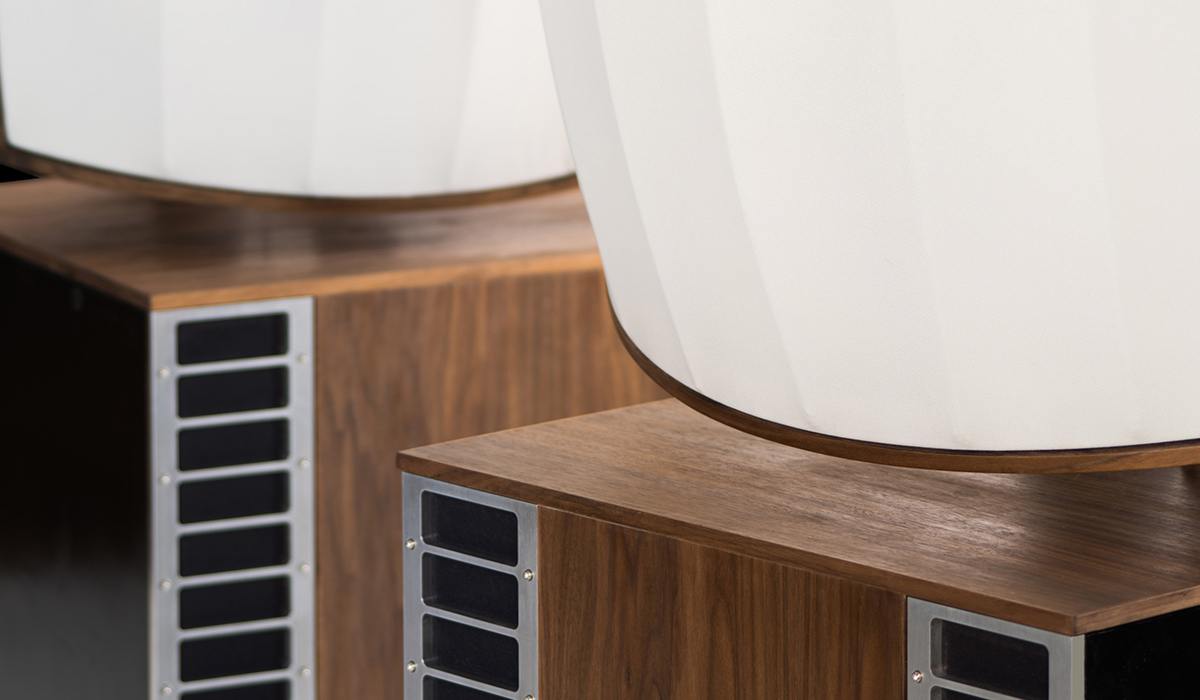 MC Audiotech equipped these loudspeakers with a hybrid passive / active analog crossover that would feed two amplifiers. There's a passive circuit which heads to the array and an active line that handles bass output, allowing audiophiles to use their favorite low power vacuum-tube amp with the array and a more traditional solid-state amp for the low frequency tones.