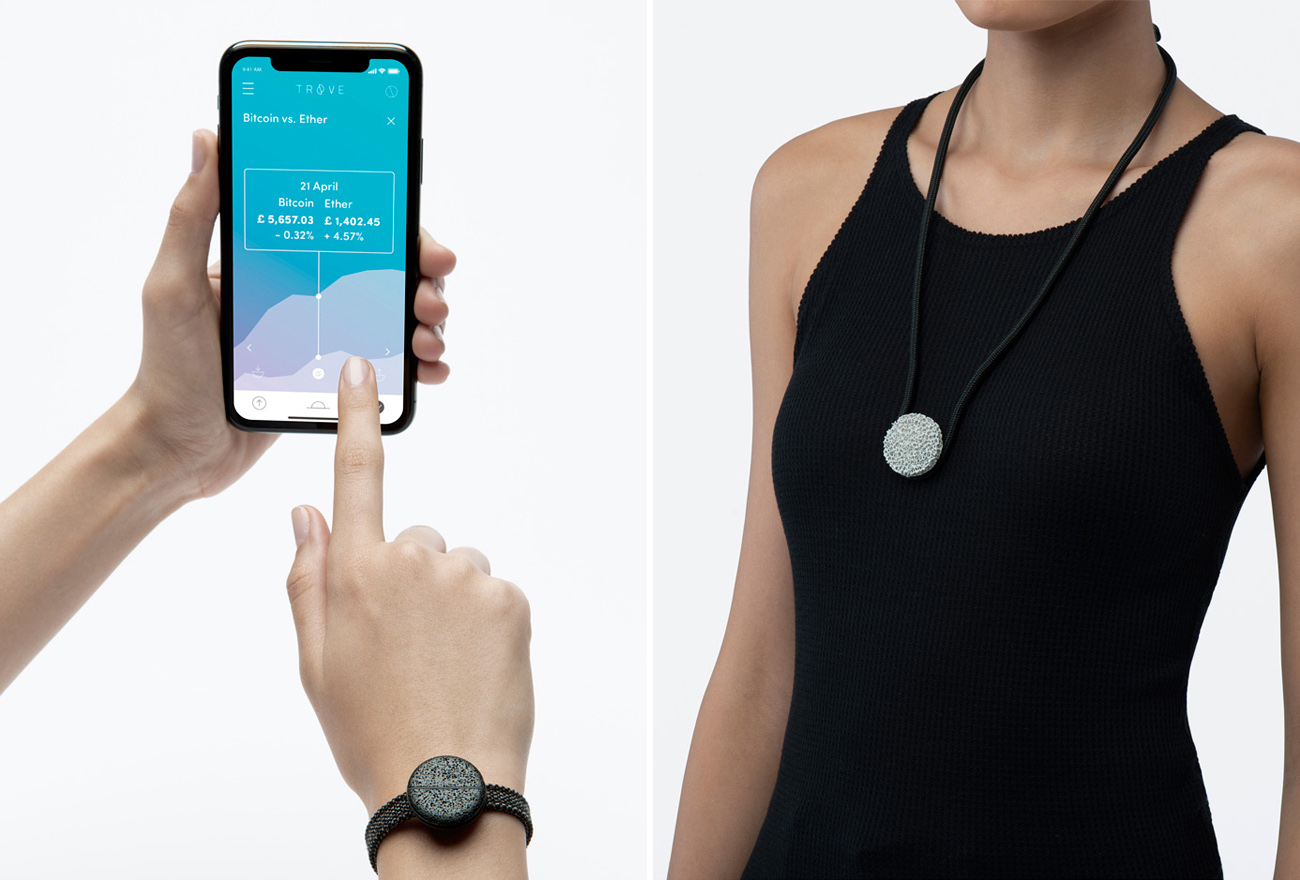 Benjamin Hubert of Layer, has come up with TROVE – prototype for an "unhackable wallet" – is a physical storage system for your virtual money to safely sit. the Trove Coin wearable is one of three physical parts of an unhackable, unloseable cryptocurrency storage system concept created in collaboration with fintech start-up Trove. Currently a prototype, Trove is made up of Coin, Keep, Safe, and the Trove app. Used together, the Trove system will offer "a safer, more reliable way to store and use cryptocurrencies every day" according to Layer. The Trove Coin is a 3mm x 20mm black aerated aluminium or silver anodised aluminium wrist device that, like a regular wallet, is a way to store currency for daily use spending and trading. The Coin stores its cryptocurrency offline on the hardware, rather than online, making it is less susceptible to hackers.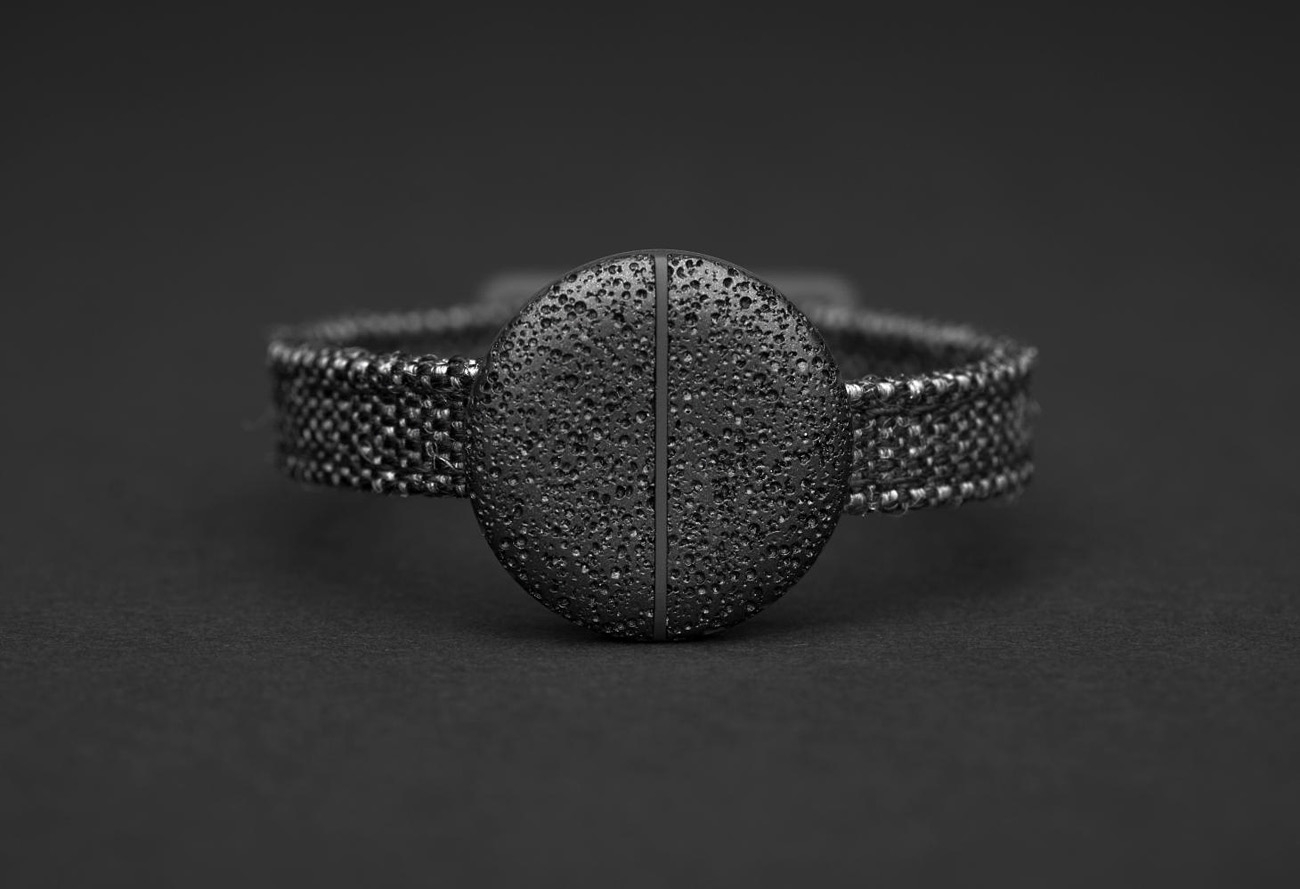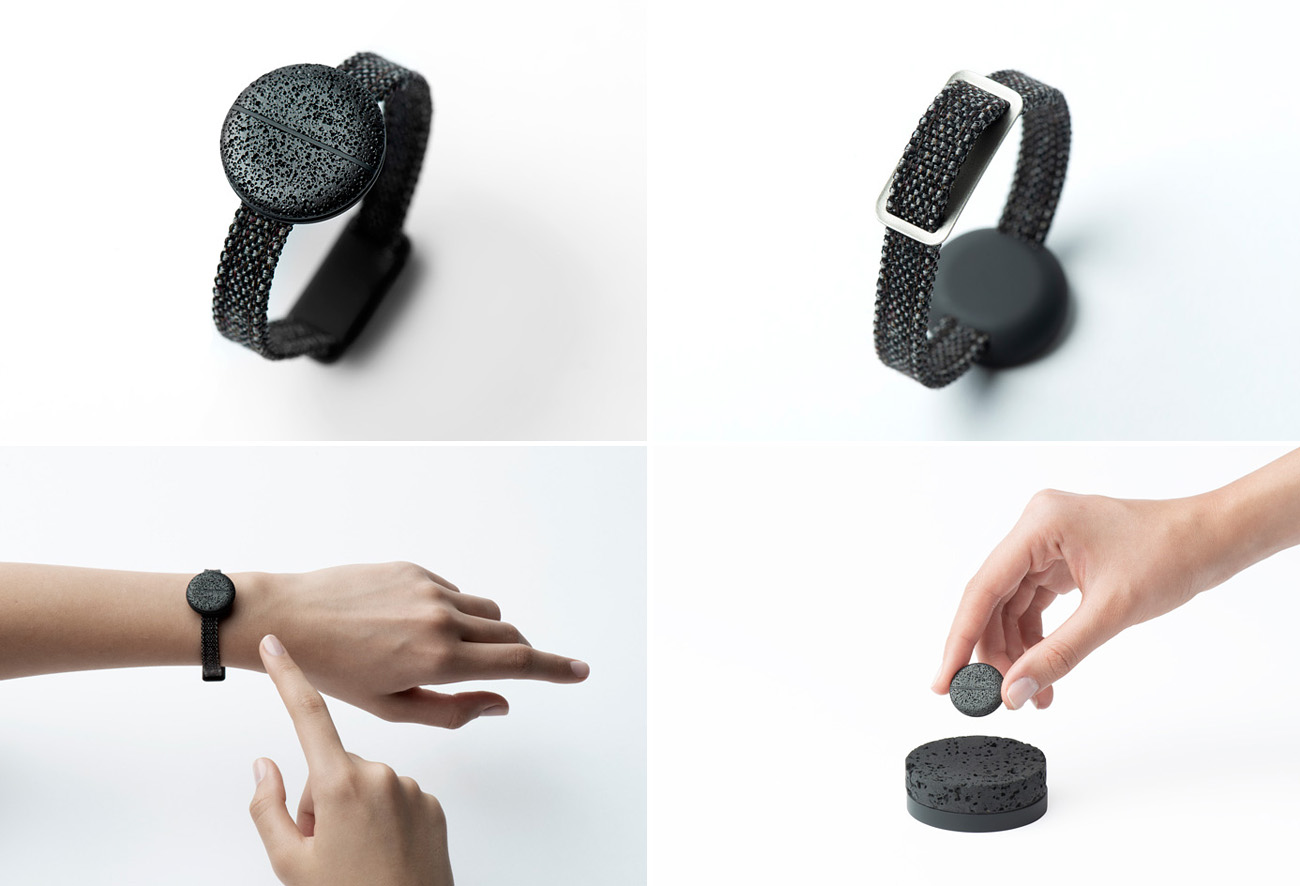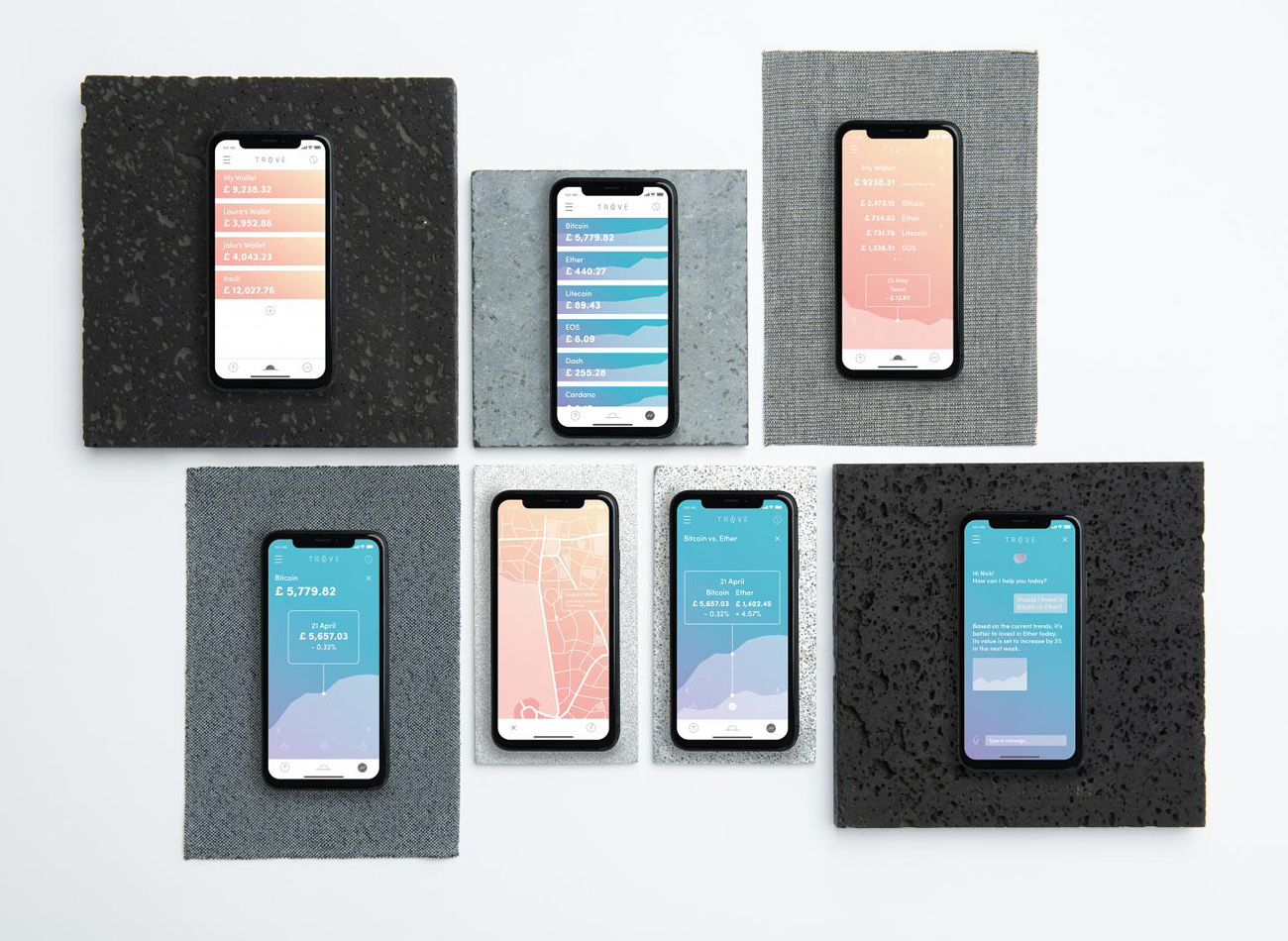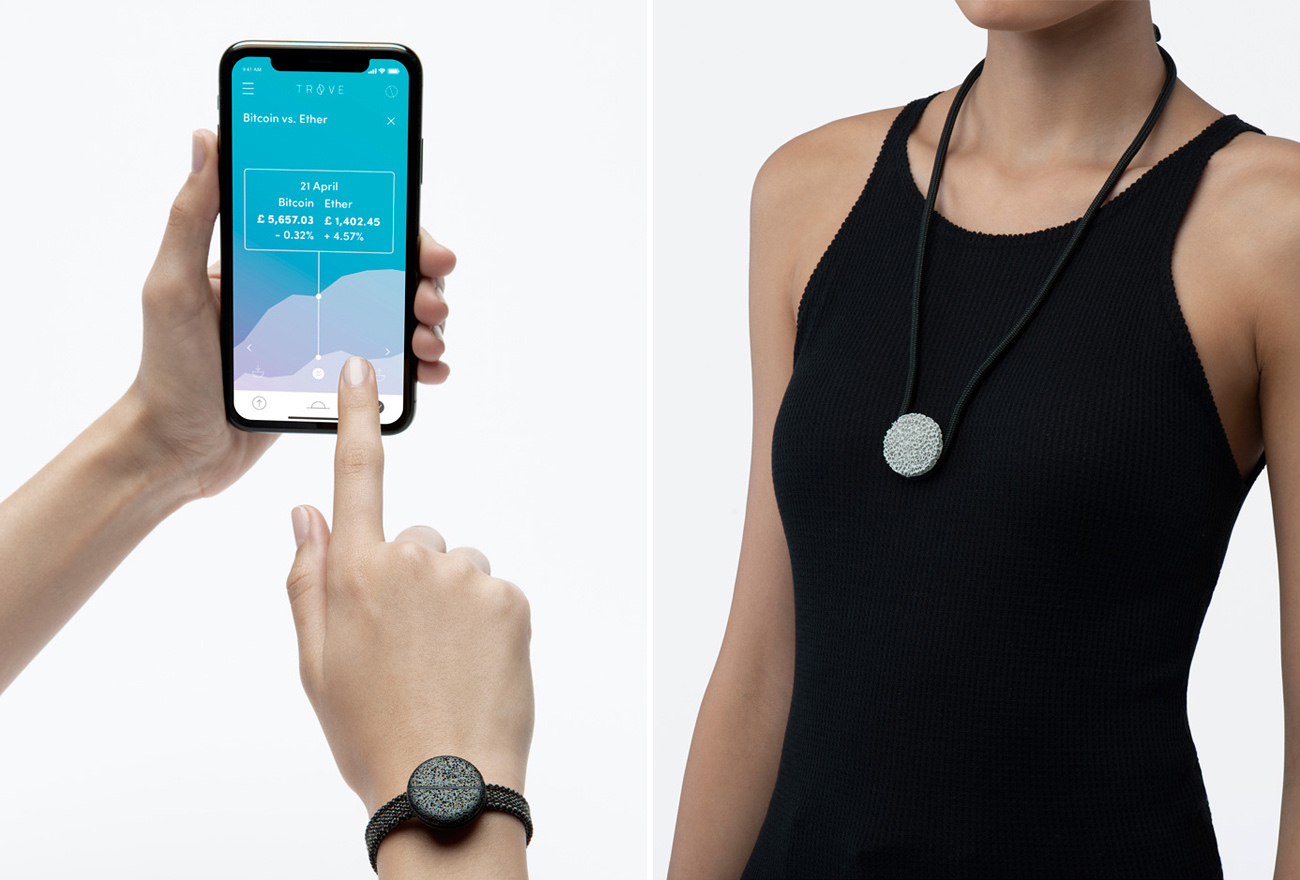 Unlocking the Coin requires an ECG signature, a biometric method of verification that recognises a user's unique heartbeat pattern, by touching the contact zone on the front. This then activates bluetooth, which communicates with the user's smartphone and allows funds to be accessed. Unlike other cryptocurrency wallets, which rely on complex password systems, it is theoretically impossible to lose or forget the authentication for Coin. The Coin device is stored in Keep, a tactile volcanic rock and polycarbonate container powered by a USB-C port and inductively charges the Coin.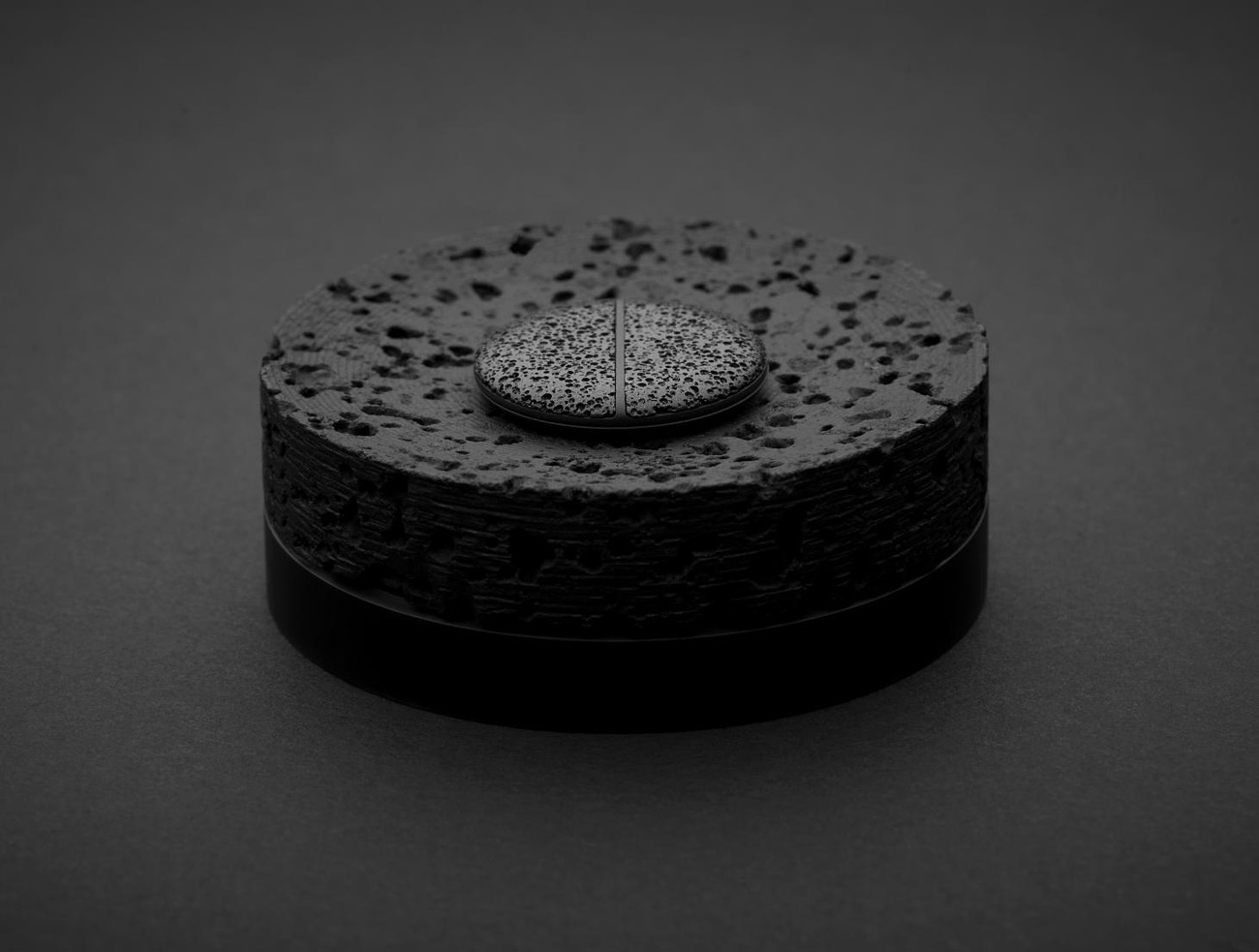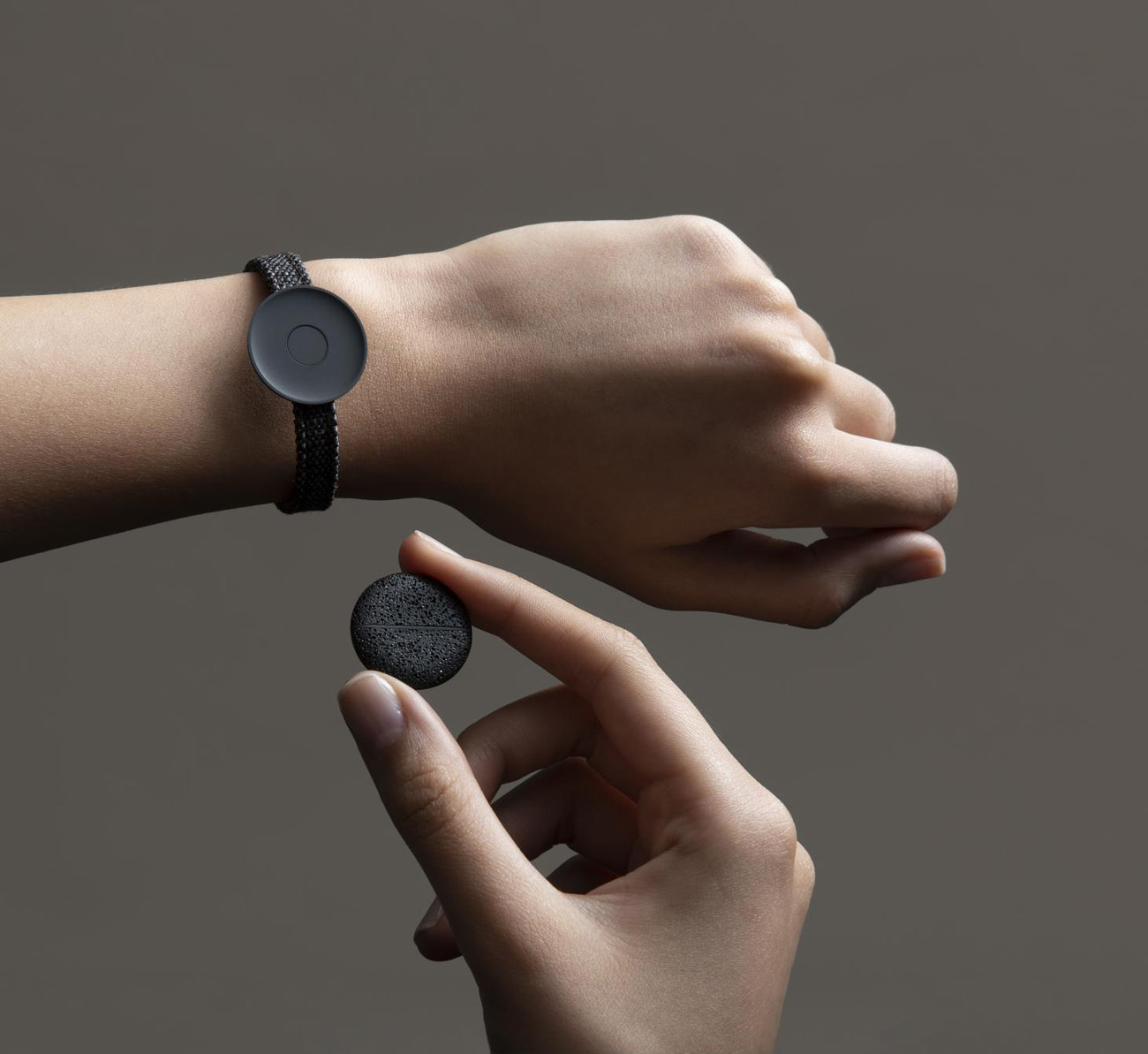 The Trove wristband is an adjustable band made from a variety of Kvadrat textiles onto which the Coin magnetically attaches. Great device! Also don't forgte to check our review of the best Bitcoin hardware wallets.