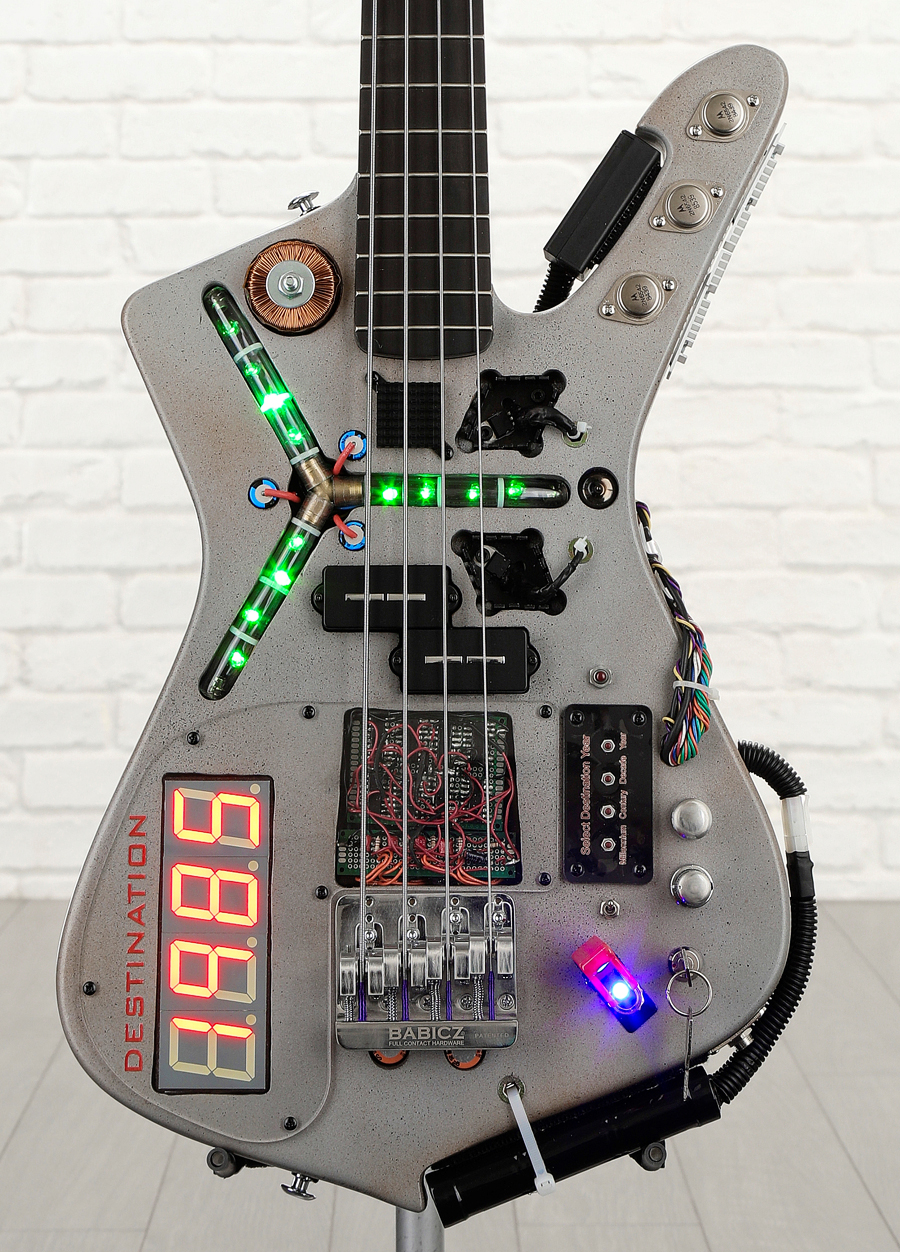 Back to the Future is one of the most beloved and iconic film franchises of all time. Ever since its release, it has inspired real-life products based on or inspired by parts of the films. Nike made real AirMags. There's a functional hoverboard. There are also motorcycles, a VW bus, LEGOs and now, the Time Machine Bass. This bass guitar was built by the father and son team at Doner Designs.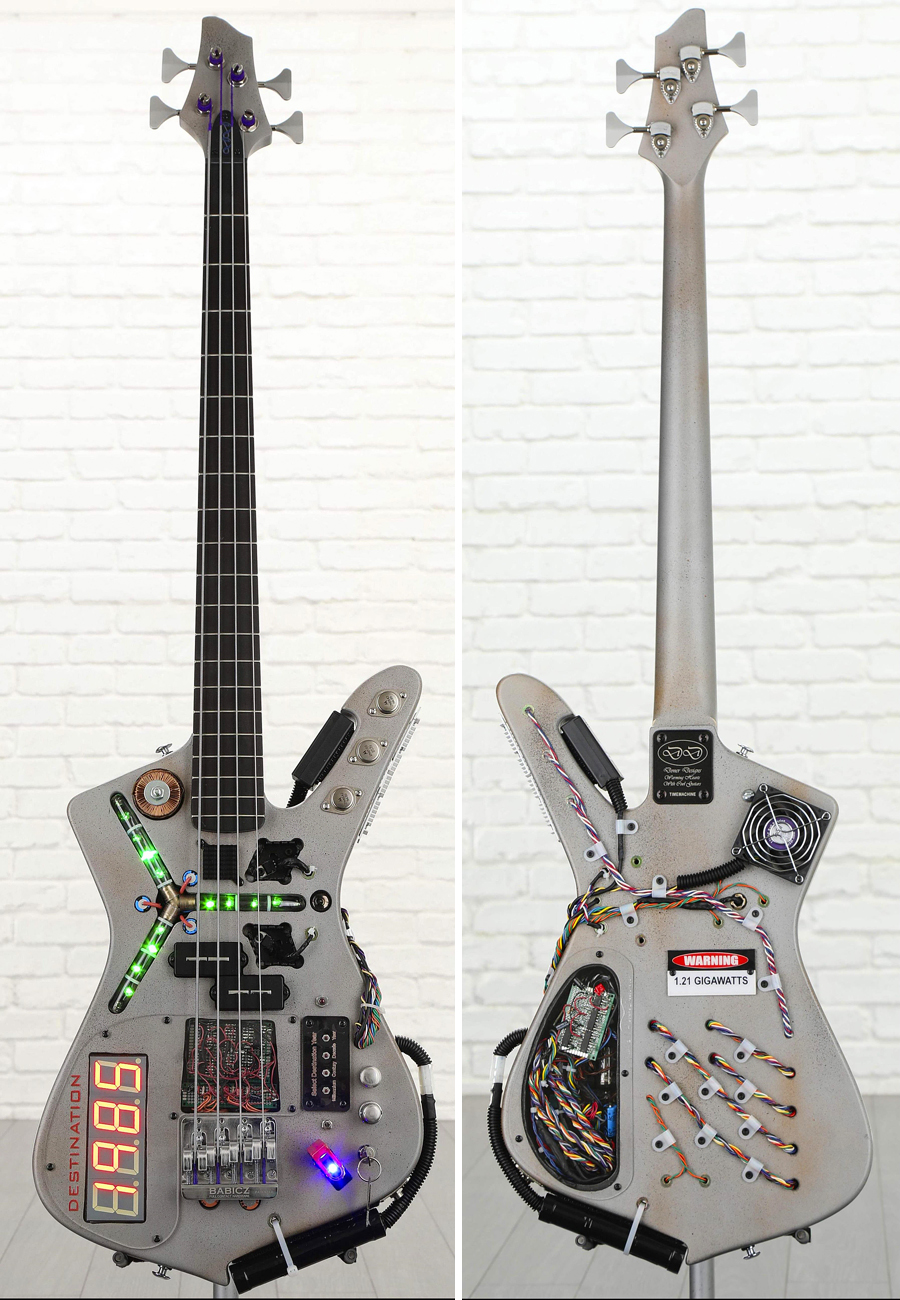 "This one-of-a-kind custom creation results from a ~300-hour labor of love by Steve and Richard Doner… Direct reference to the Back to the Future movie series was avoided, out of respect for intellectual property, but the bass features a selectable destination year display, a device resembling a flux capacitor and other electronic gadgetry sure to please fans of the time travel entertainment genre, 80's pop culture and musicians alike."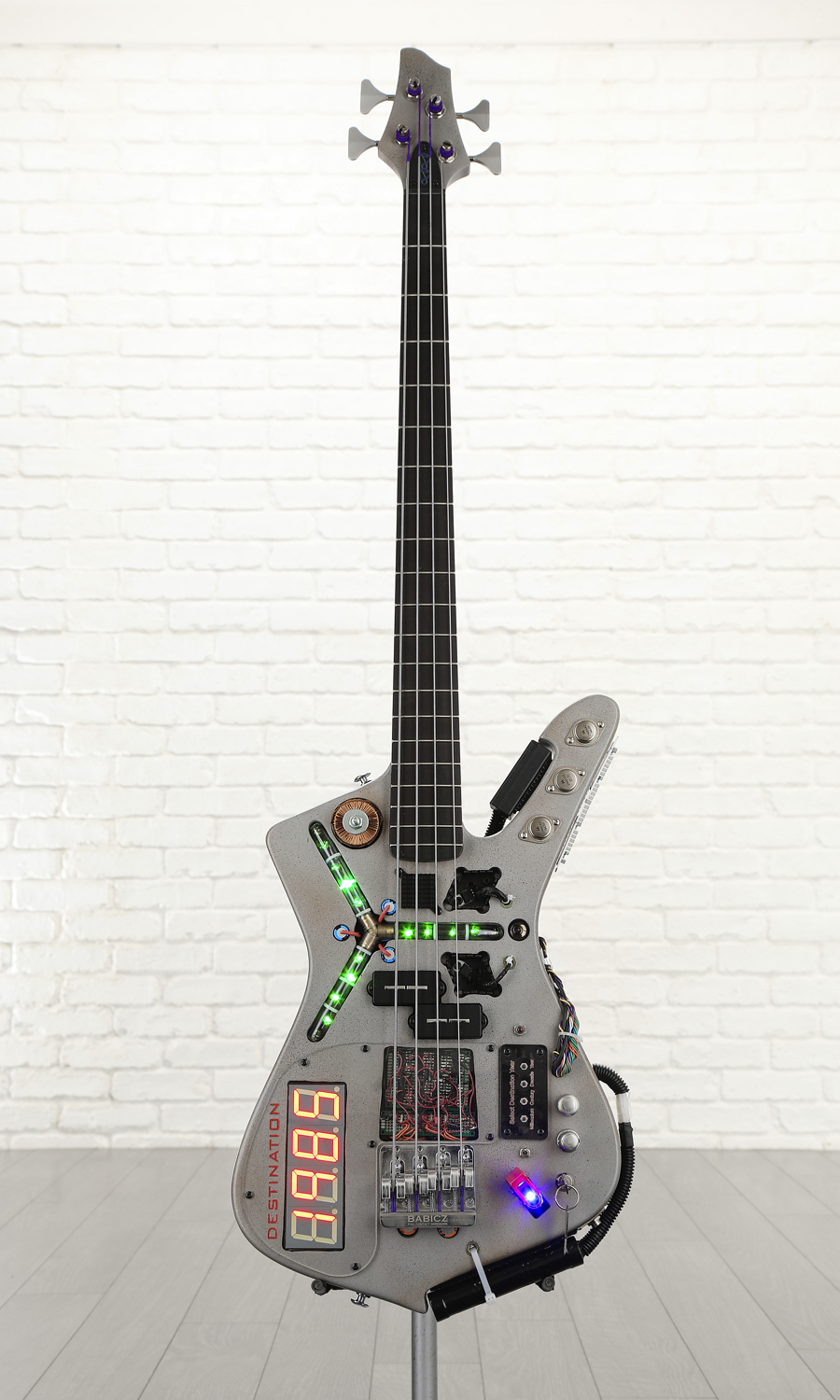 It has a selectable destination year display. It has time machine lights. It has exposed wires, cords and a 1.22 gigawatts reference. And yes, it has a flux capacitor. This might be the coolest bass guitar we've ever seen, and it sounds as good as it looks. The bass was sold earlier this year with 100% of the proceeds donated to the Michael J. Fox Foundation for Parkinson's Research. Also be sure to check 10 unusual custom guitars in the world.