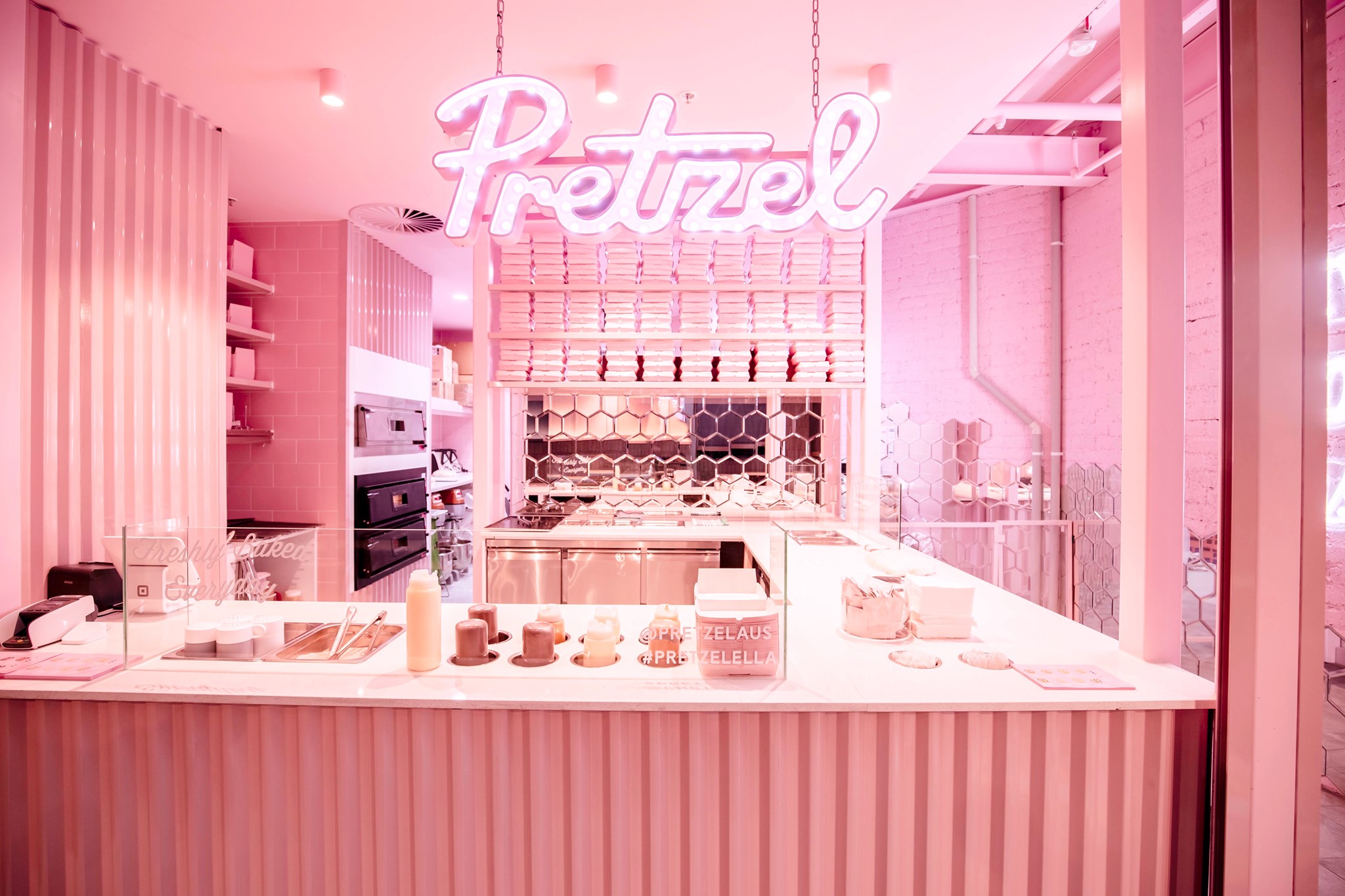 Pretzel owner and founder Brittany Garbutt worked together with draftsman Jordan Edwards to give this Australian terrace shop an updated look with a soft pink exterior and interior. Pretzel, a bakery that sells items of the same name, is located in the city of Melbourne. The pink facade helps to create a unique identity for the shop and complements the monochromatic interior design too.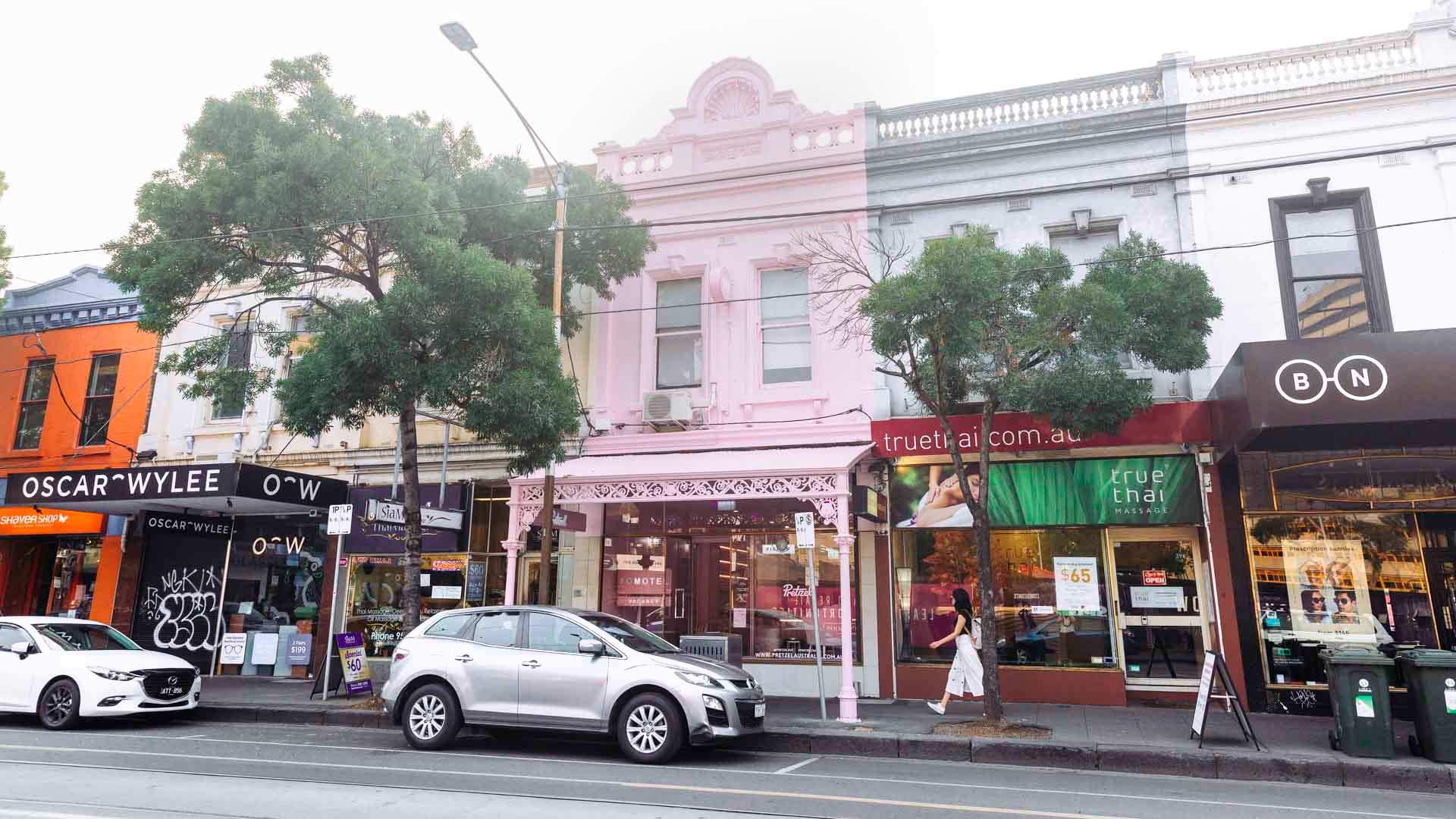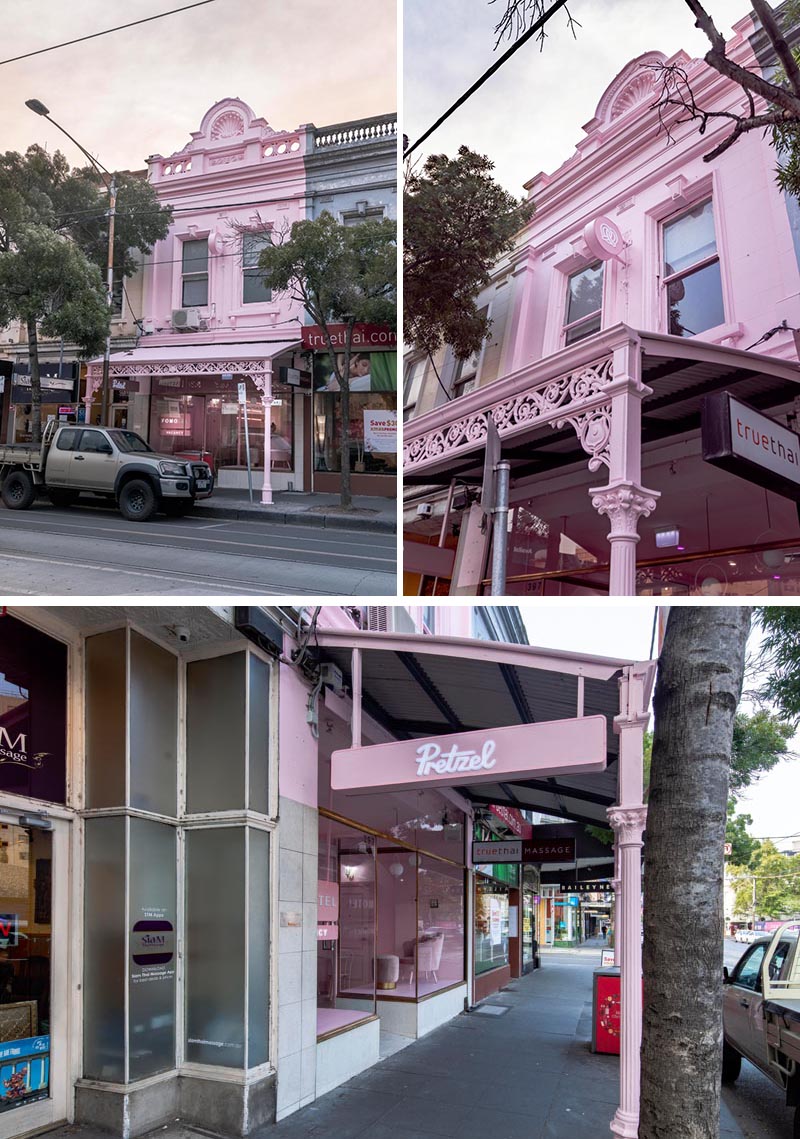 Stepping inside, we see there's a seating area located on a raised platform in the shop window that's ideal for watching the street outside.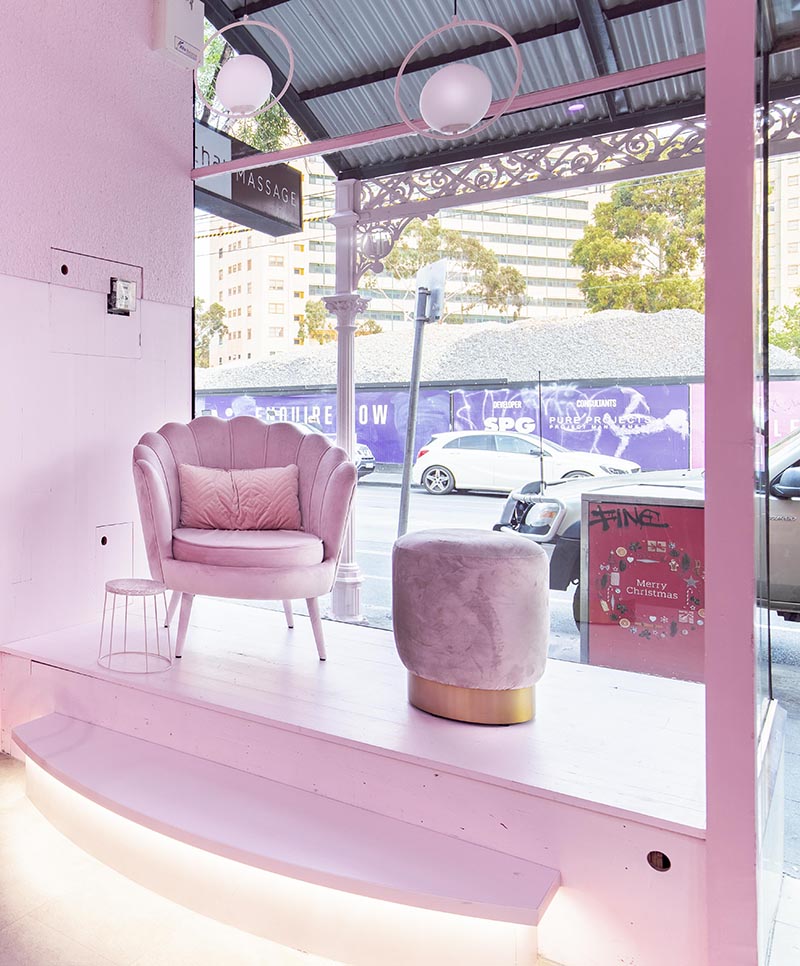 The other shop window features bench seating, while on both walls mysterious doors, each highlighted by a single sconce that creates an arch effect, accompany matching pink tables and chairs. The service area is located within a framed area with a long counter on one side, while lighting has been used to define the order and pick up areas for the customers, and highlight the shelves used for holding order boxes.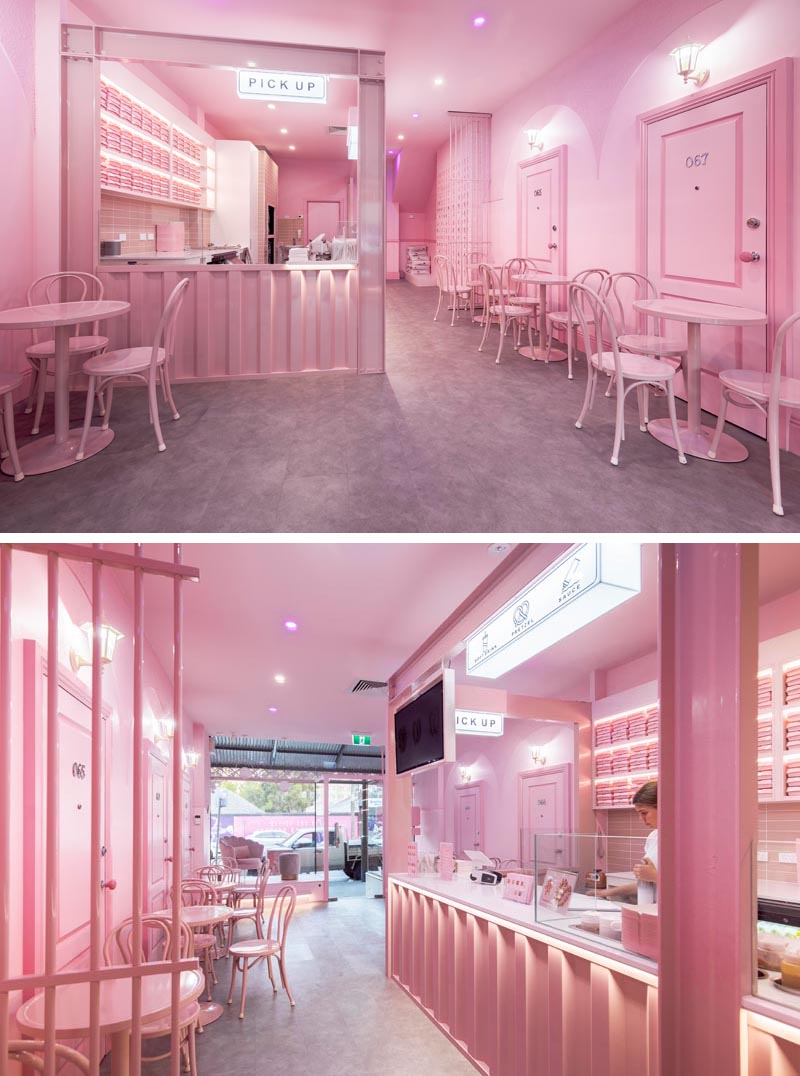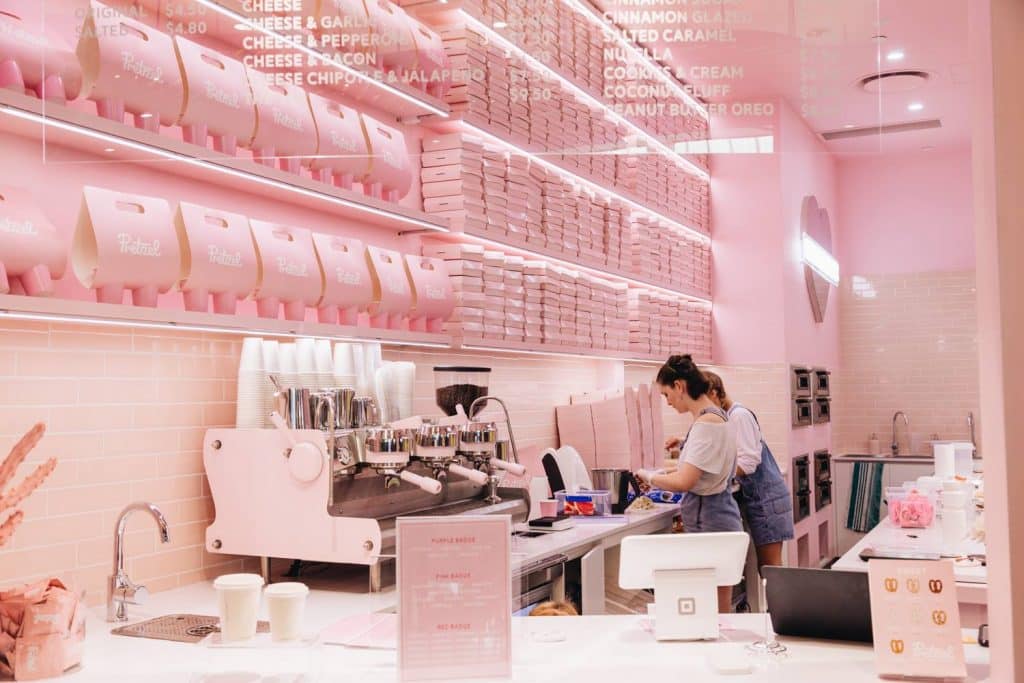 One unique design element is an accent wall of motel keys, a sign of the '70s California motel aesthetic that the owner was inspired by.