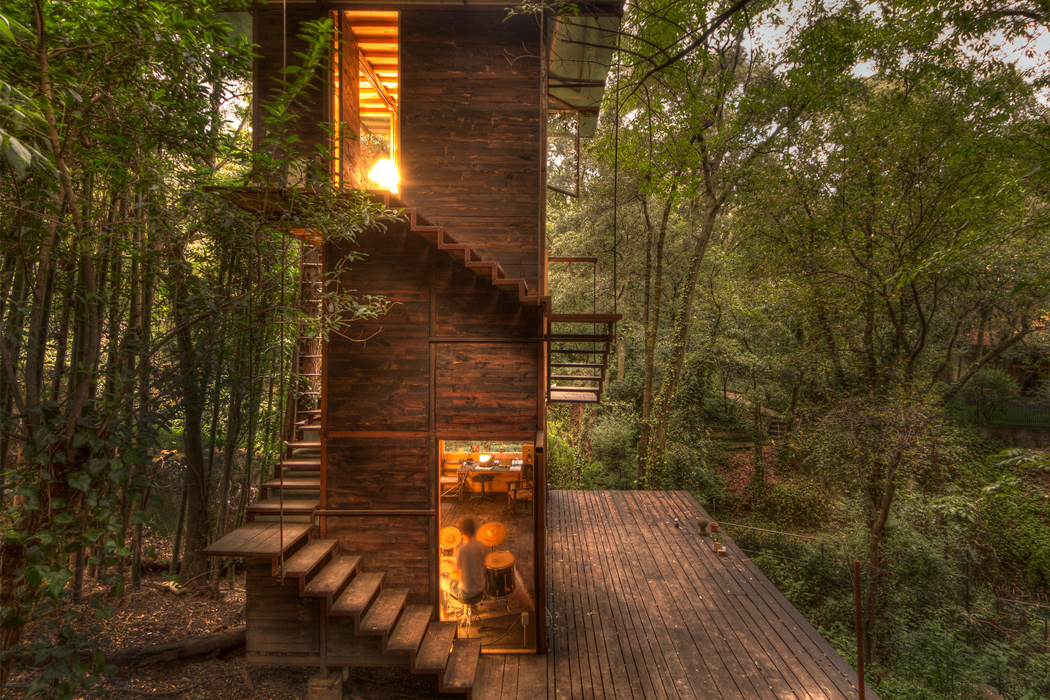 Somewhere in Mexico City, suspended on a treetop is the Casa Flotante. It translates to floating house, and to be honest, the name completely fits. Designed by Talleresque, this elegant cabin gives the impression that it is floating in mid-air. However, supported by nine stilts, it is firmly bound to the ground. It's a treehouse for adults! Constructed from locally available materials, with a heightened usage of timber, the cabin is effortlessly connected to nature.
An impressive staircase encircles the exterior section of the structure, making it interesting to actually climb! Plus you'll get some good exercise done in the open air. With an aim to integrate indoor and outdoor spaces, one half of the ground floor consists of a workspace, a kitchenette and a section for a drum set, while the other half functions as an outdoor living room. Climb the stairs, and you reach the first floor, which hosts the bathroom and the shower. Embark a little further, and you reach the last floor, which comprises of the bedroom.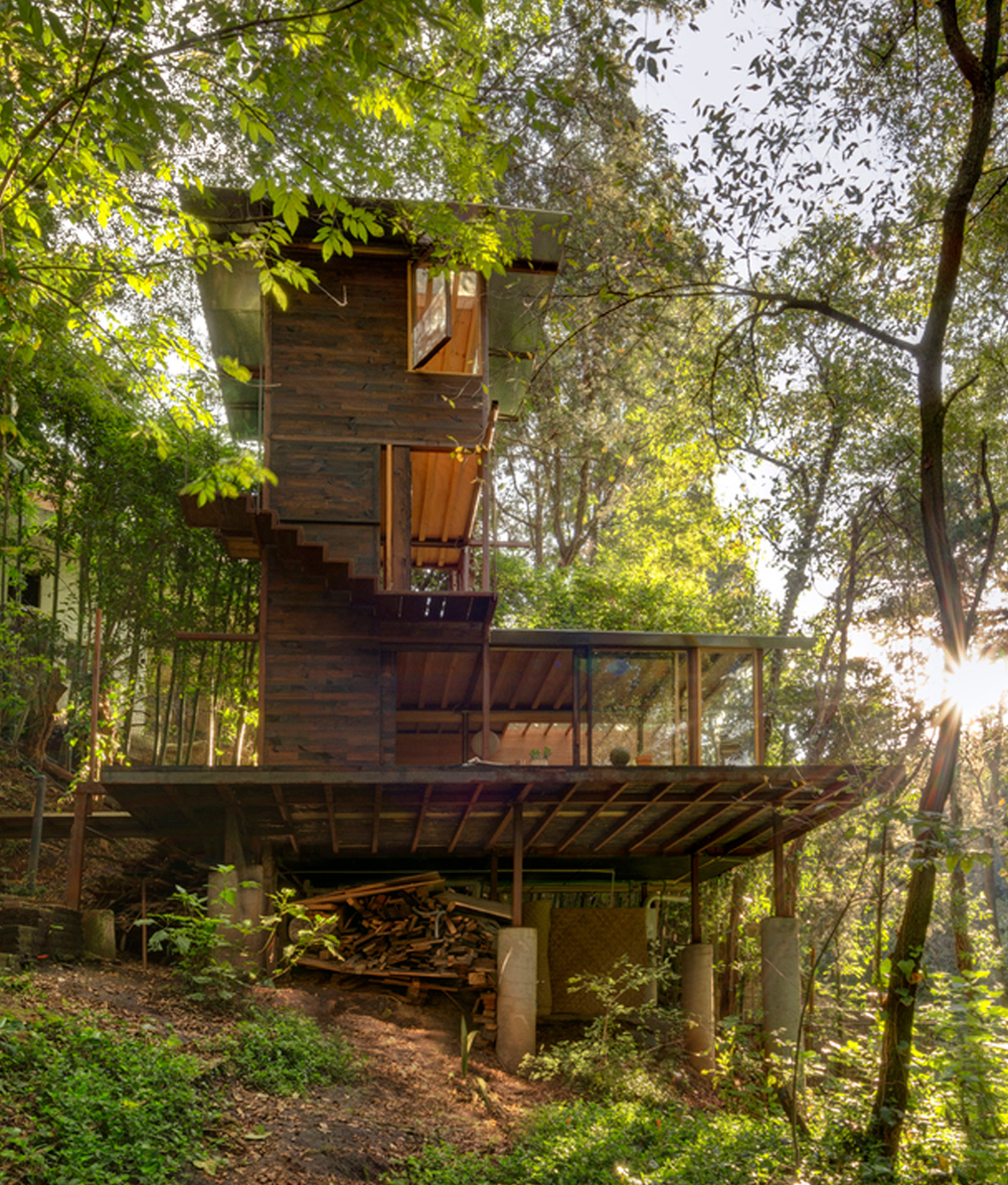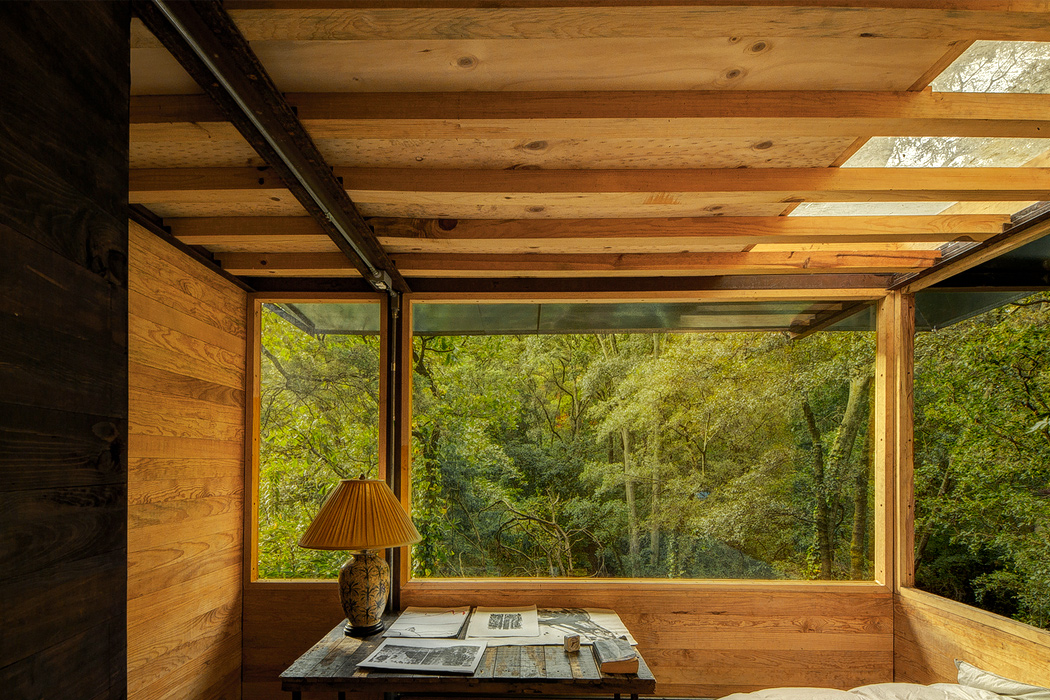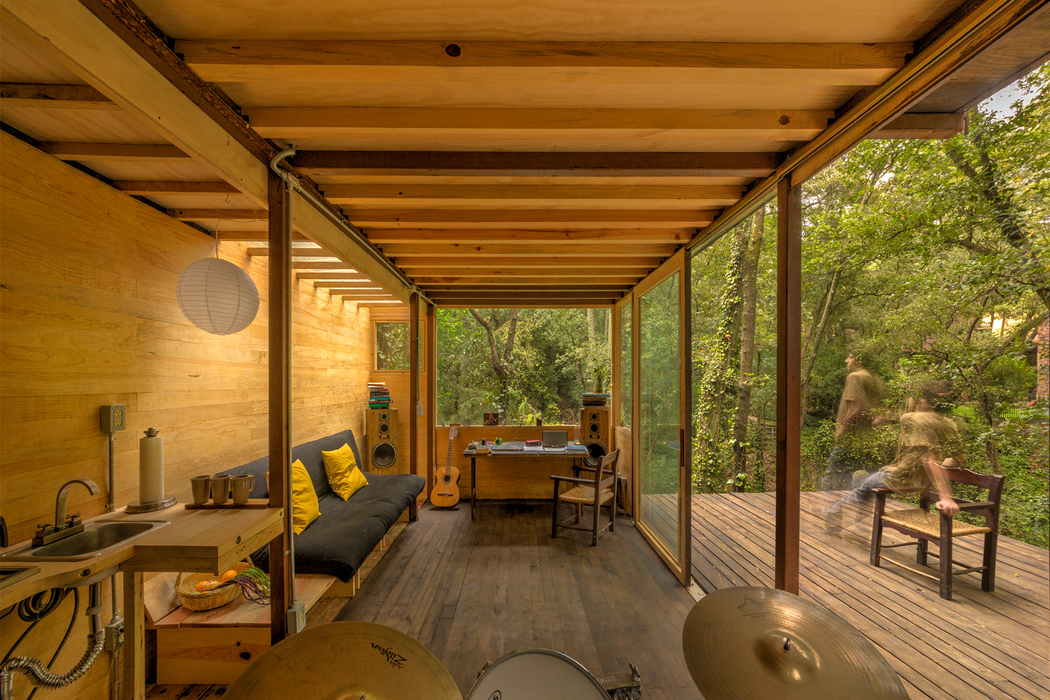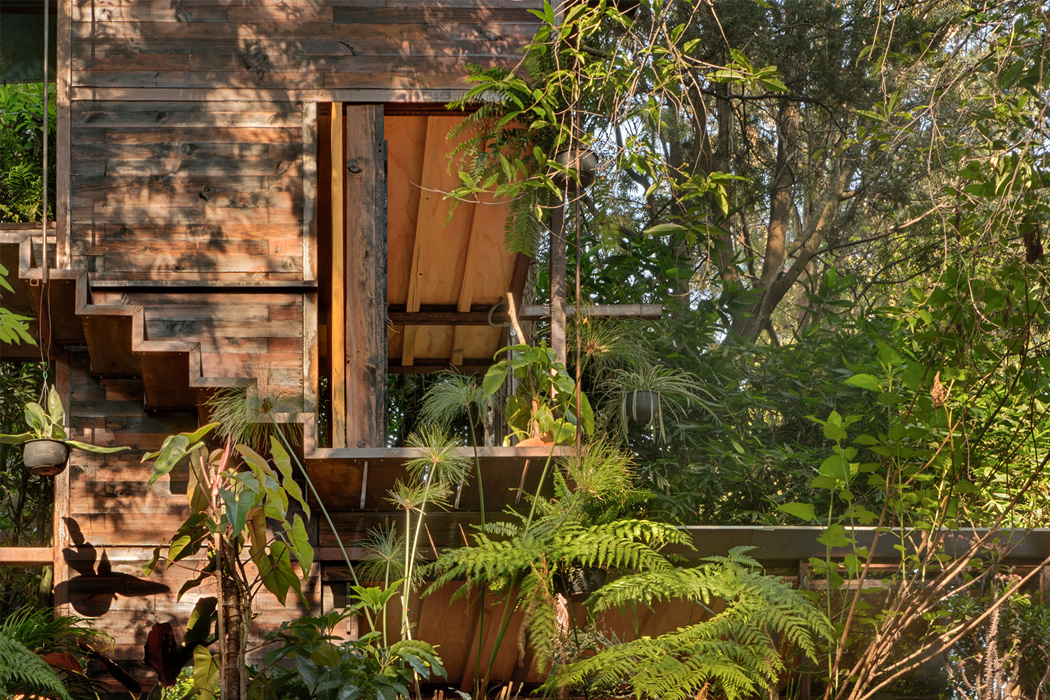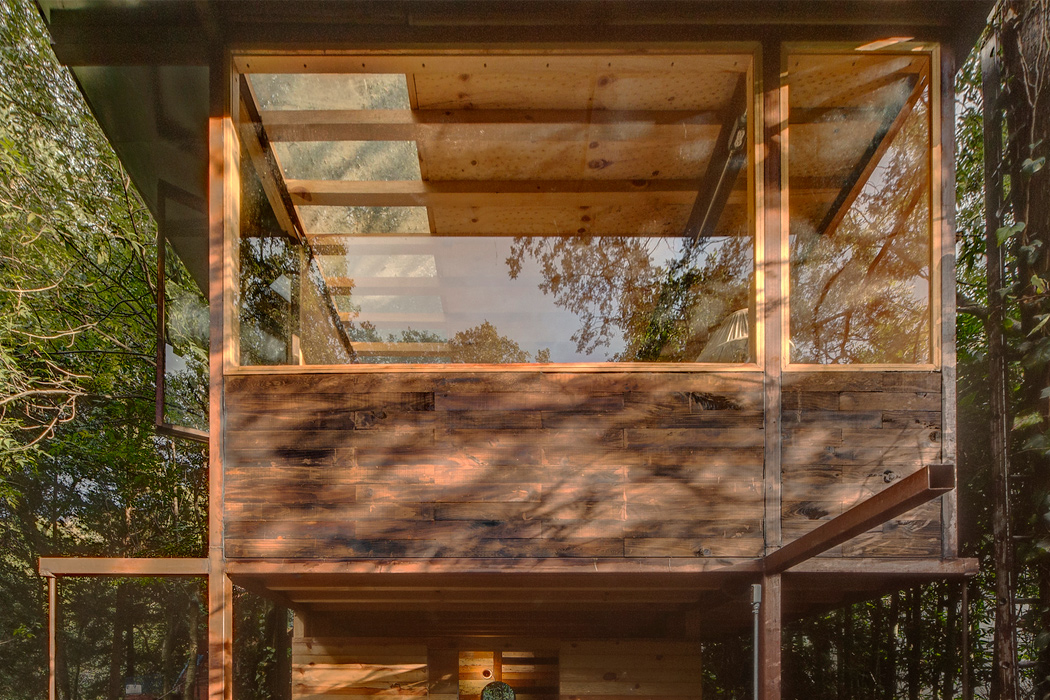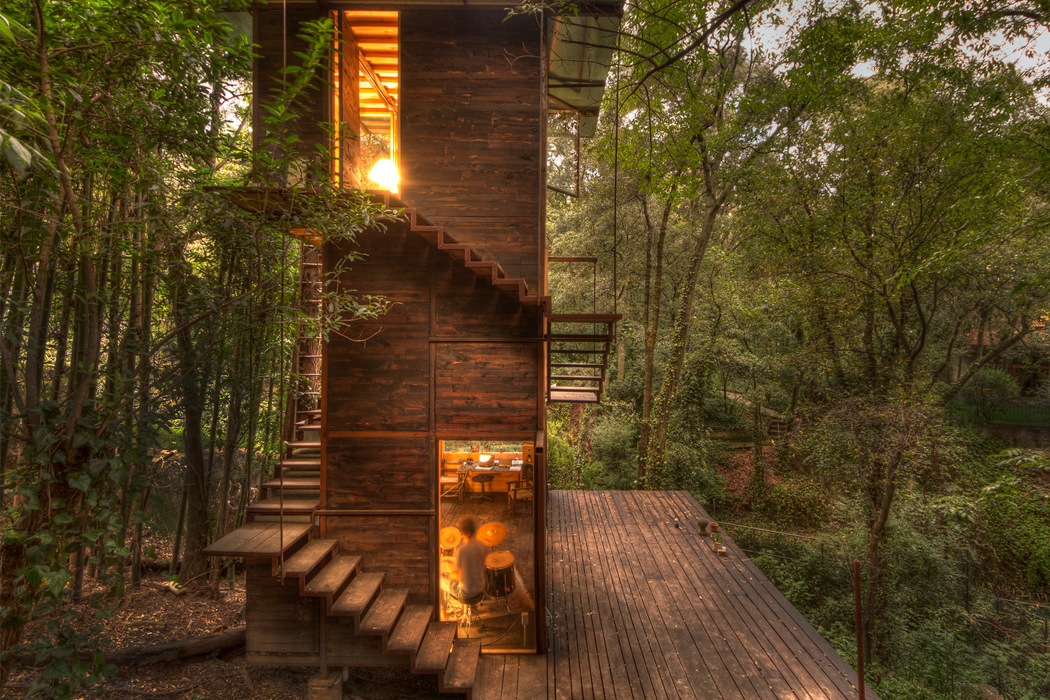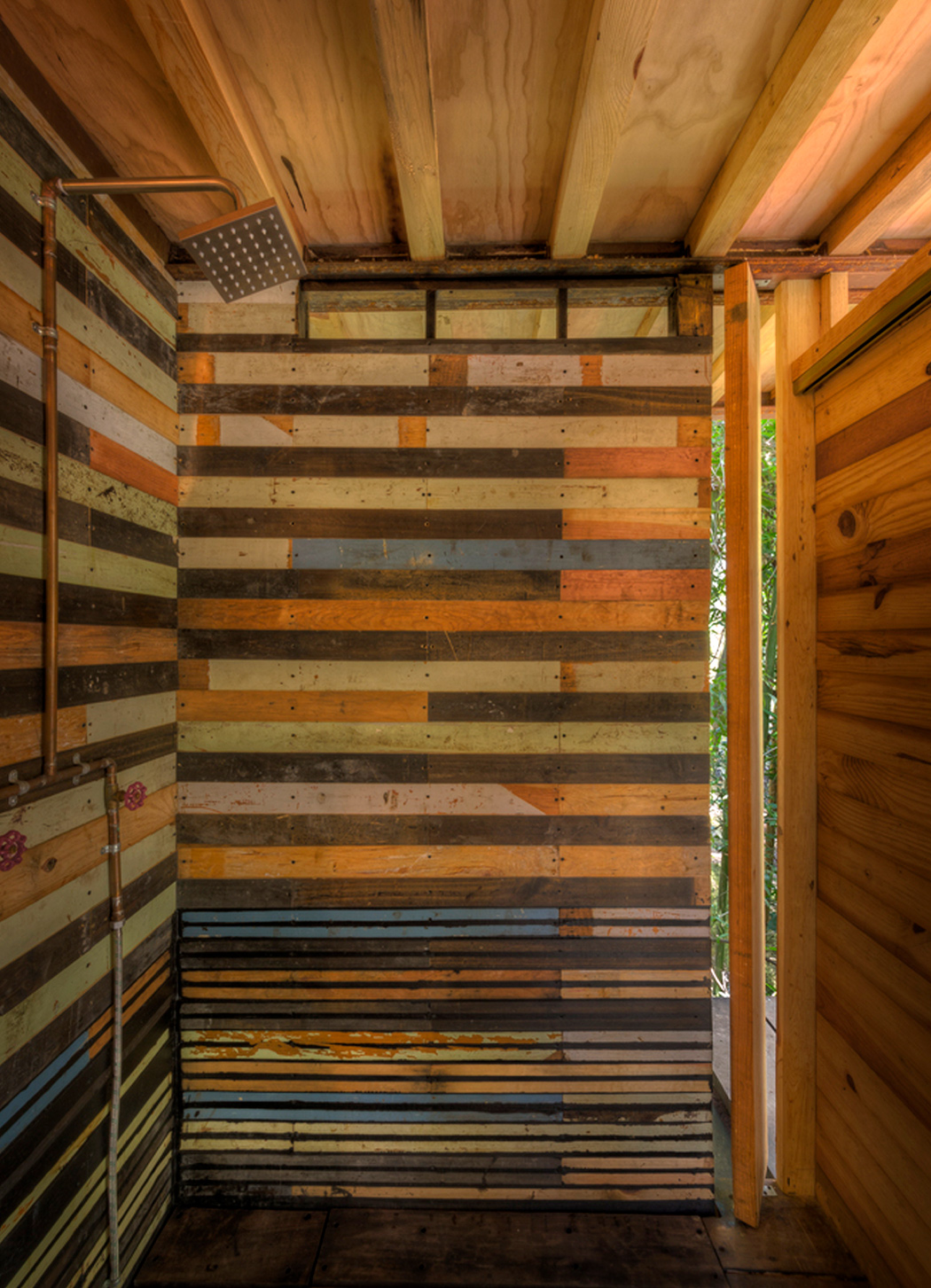 Wide floor-to-ceiling windows and skylights transform the house into an open and spacious zone, with natural light streaming in, and a constant view of the surrounding greenery. Casa Flotante makes for a perfect getaway from our hectic modern lives, ideal for just relaxing and allowing us to truly enjoy the beauty of nature. Also be sure to check other creative wooden houses.