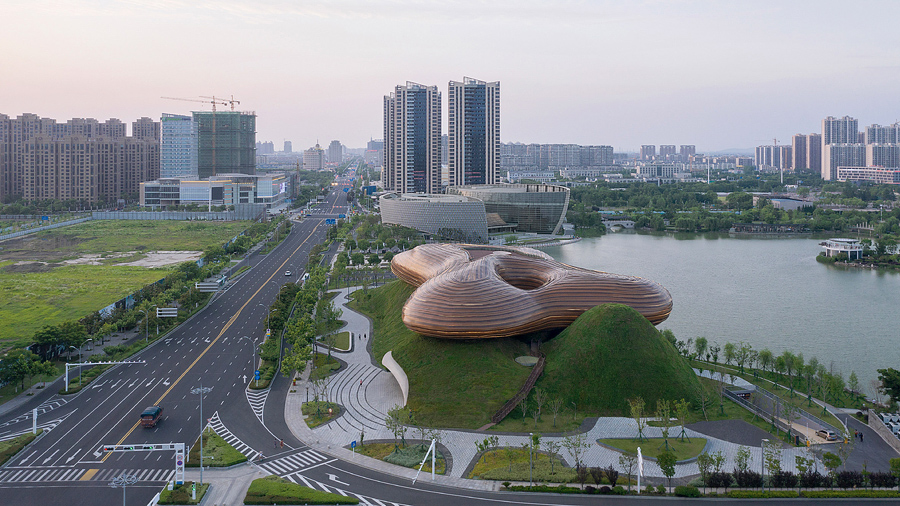 Earlier we've alread told you about creative art museum and today we want to feature another one. The curvaceous, aluminium-clad form of Liyang Museum in China was designed by architecture practice CROX to look like a traditional musical instrument. The aluminium blob sits atop an undulating landscaped form and sits beside a lake in Liyang, a city in Jiangsu province. CROX wanted to translate the sound of an ancient Chinese instrument called the guqin, a seven-stringed zither, into the shape of the building. Thin strips of aluminium cladding in varying shades of brown recall the carved wood of the musical instrument.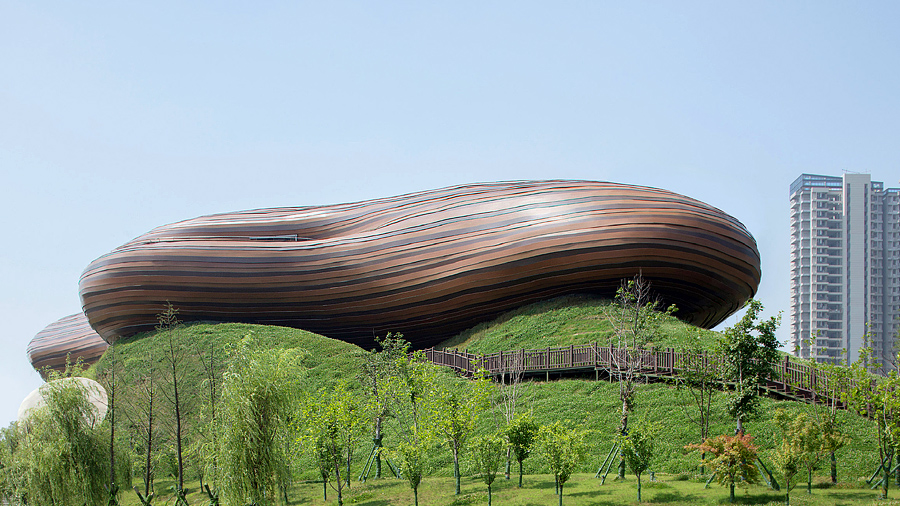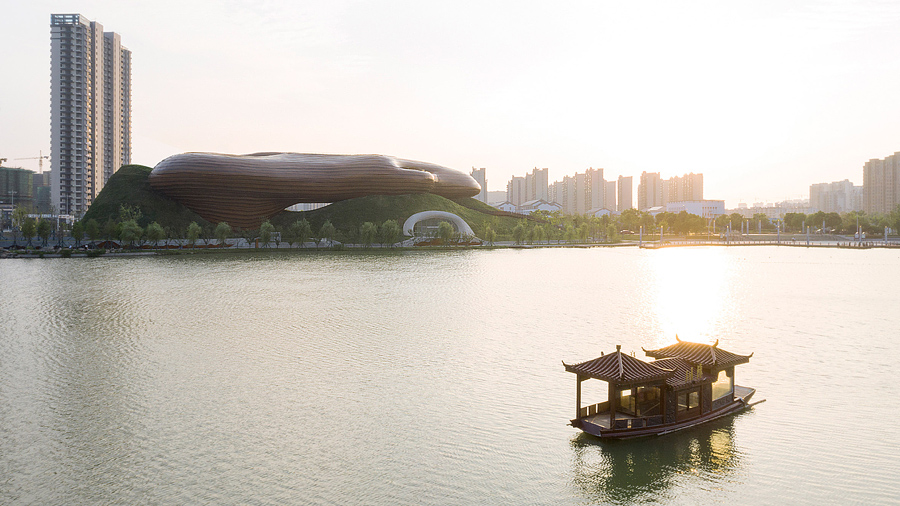 The metal's reflective qualities create a play of light across the amorphous structure. "Liyang Museum's top section is a floating architecture," said the studio. "It feels like poetry, smooth and thoughtful"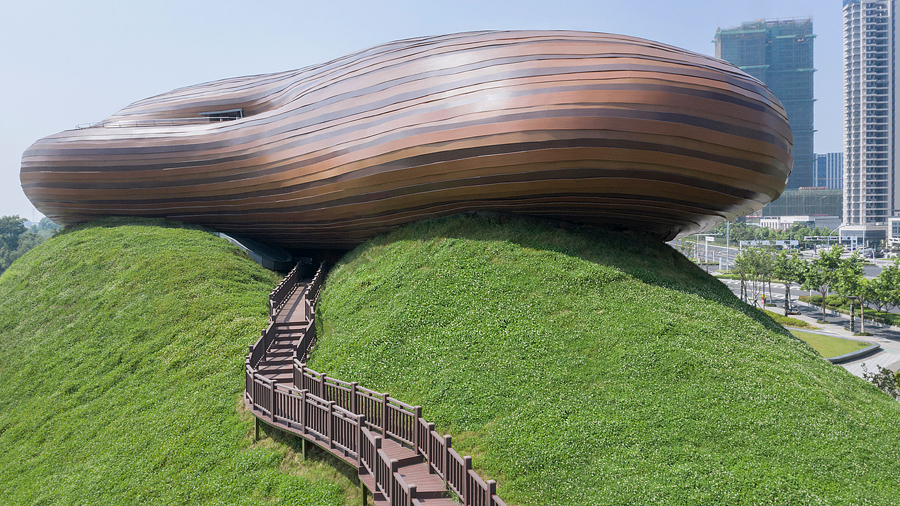 Exhibition halls sit in the hollow section below this top section. Two paths lead to the museum. One, an extension of the paved pathway that wraps around the site, leads into an underground lobby dug into the hill itself via an entrance facing out to the lake and surrounded by a white-rendered concrete portal.
Another entrance is accessed via a large wooden stairway that follows the slope of the green hill. This path leads up into a shaded courtyard beneath the museum.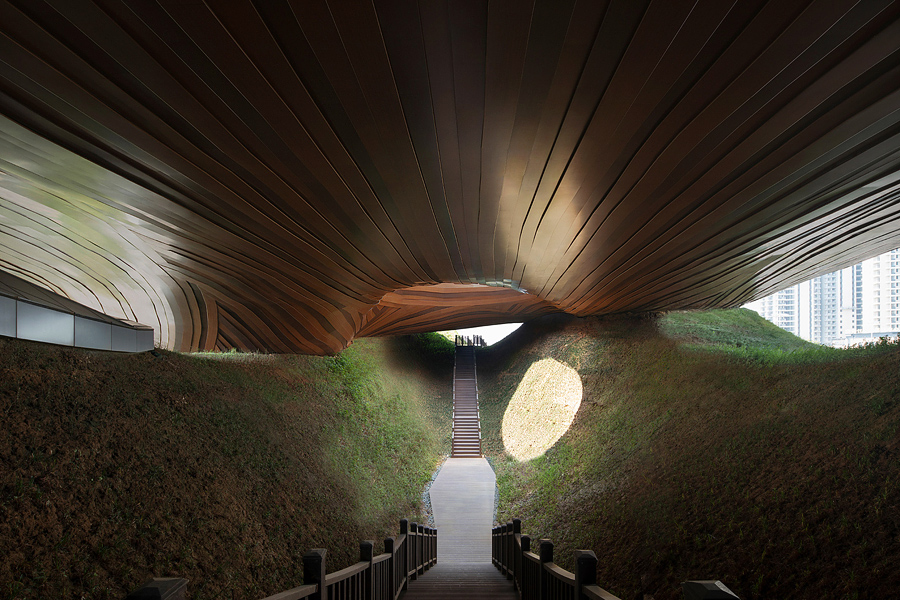 The second floor of the museum touches the landscape at four separate points. Its aluminium-clad form has been divided into four individual spaces, housing offices, educational areas and exhibition halls.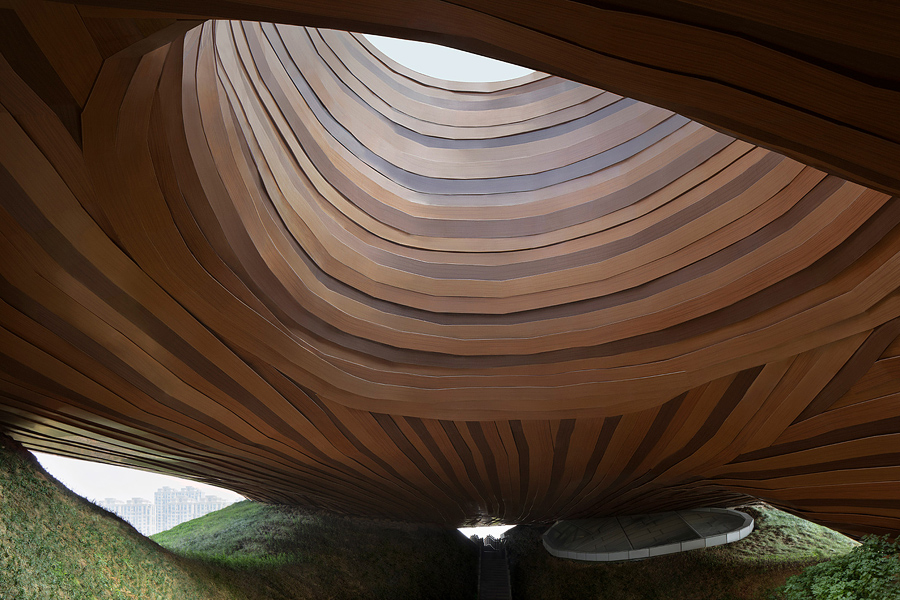 At third-floor level, the plan opens up to create a single large space, with a more private section at the northern end designed to provide an area for conferences. Inside, the exhibitions occupy white spaces that mirror the form of the exterior.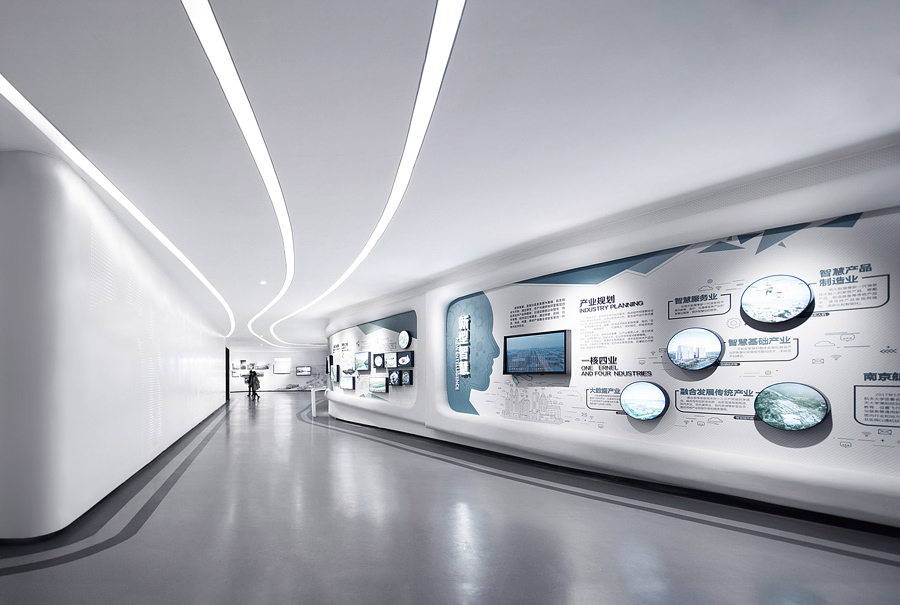 Light filters through to the underground areas via large skylights in the hills above. Two terrace spaces, one "water-drop shaped" and facing northwards and the other located in the centre of the roof, offer visitors dramatic views out across the adjacent lake and the landscaped areas that wrap around it.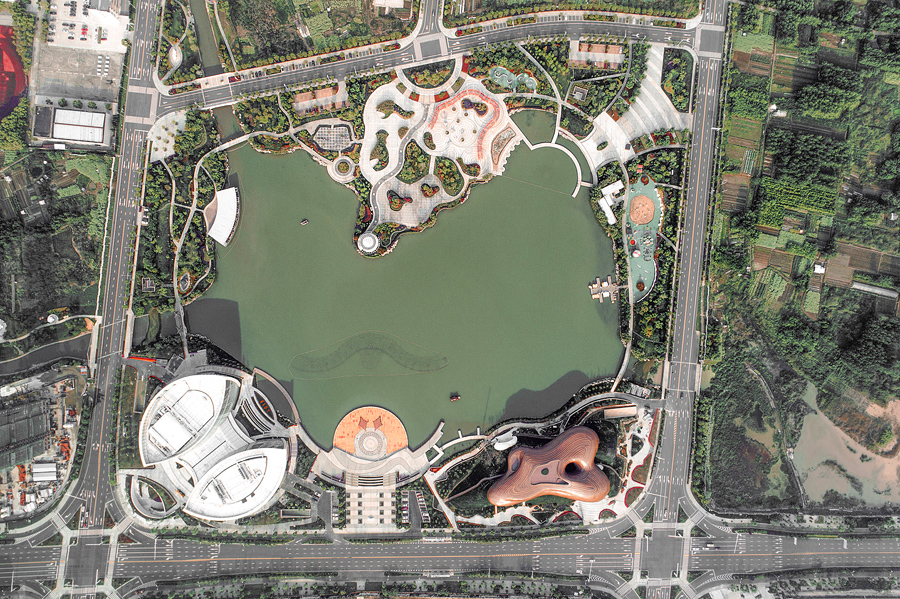 "At night, the patio on top of the courtyard acts like an open window, pushing light out to the sky," said CROX.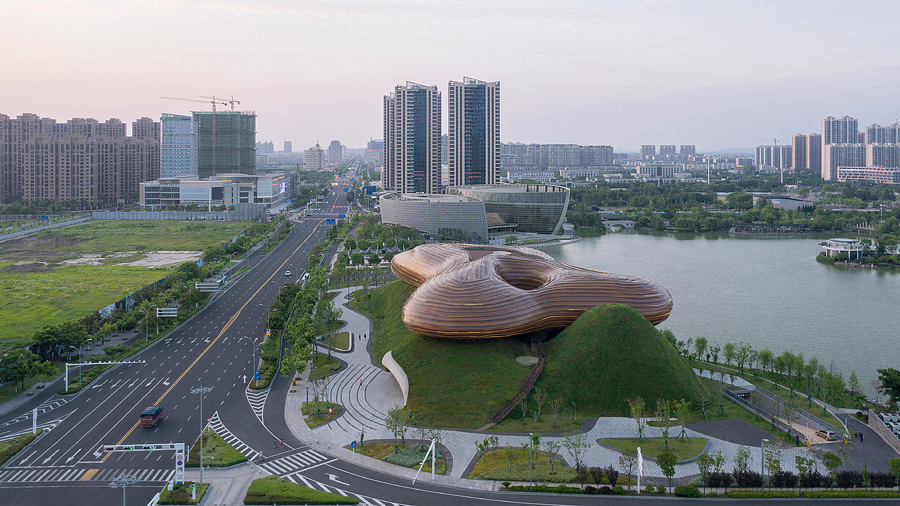 Also don't forget to check 15 most expensive houses in the world.