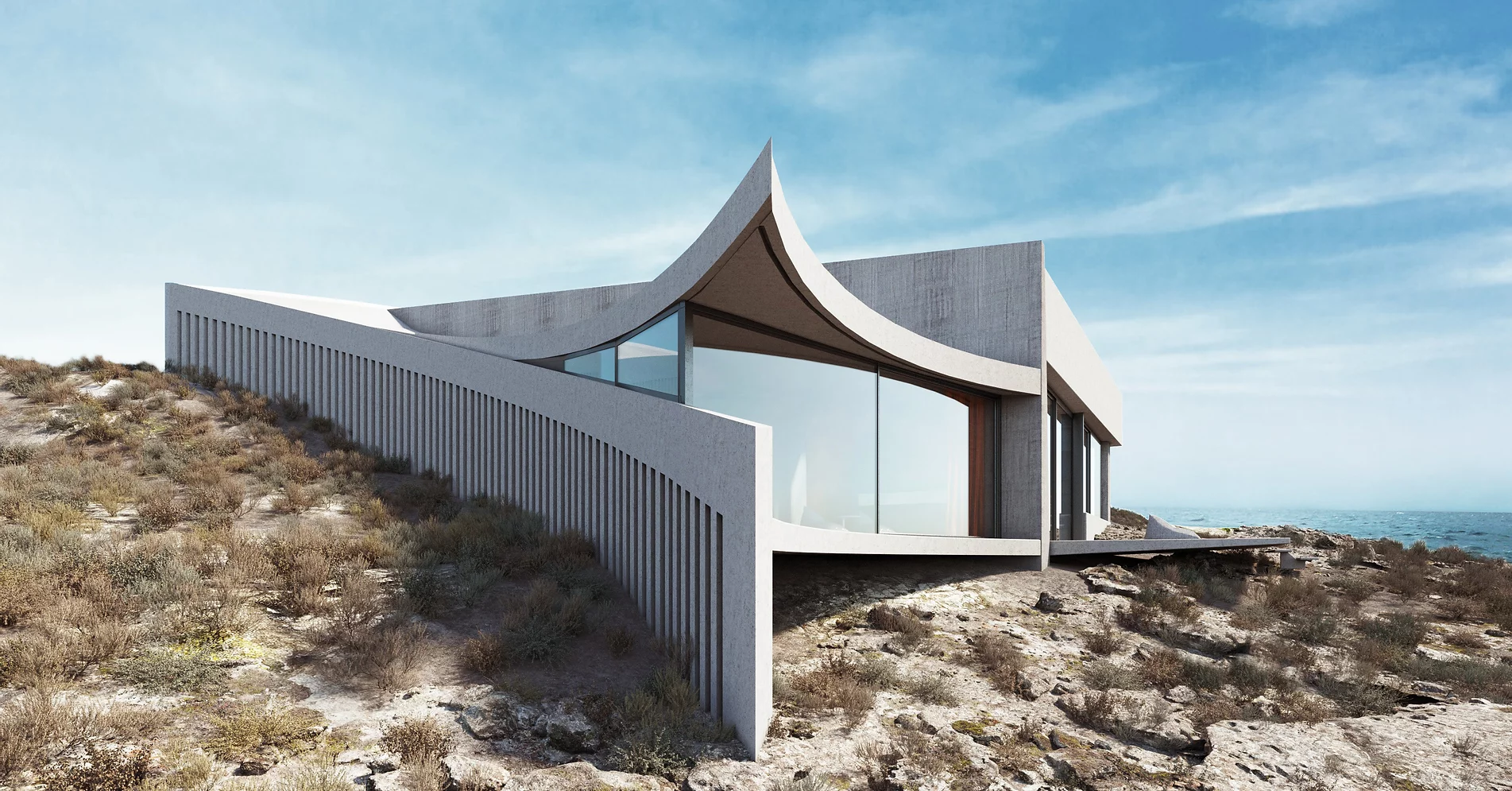 Athens-based ADD architecture studio presents its newly envisioned 'Hedonistic House,' designed as an 'Apparatus of Hedonism' along the coastal town of ​​Agioi Apostoloi in Aegin. The design of the hous, with its curving profile and acute corners, is at first organized around a central patio.Tthe team celebrates a dialogue with the remote landscape and the sweeping views. Visitors approach from the highest point of the patio from where the path is distributed around the swimming pool and the three living areas of the house – the master bedroom, the guest rooms and the lounge.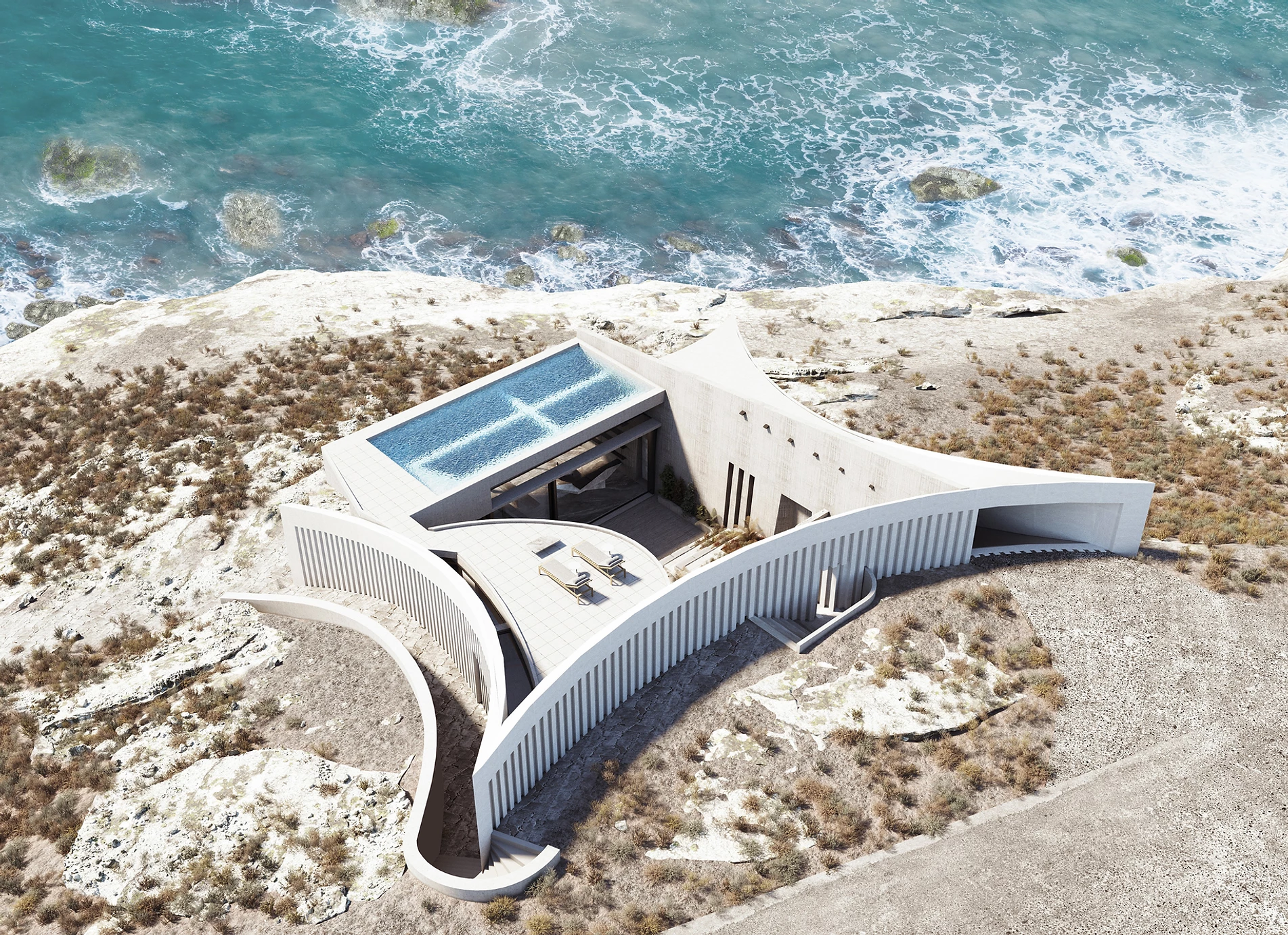 ADD architecture studio's 'Hedonistic House' follows the sloping terrain with its gradually descending profile. A centralized cluster of terraces and open-air seating areas leads the visitor toward the horizon. Along the final level of the procession is occupied by a breezy living room together with a covered balcony projecting out to the sea. Its transparent roof holds a swimming pool, exposed from below. Privacy is maintained within the bedrooms, accessed from the central patio. In section, the stepping levels of the project generate an internal microcosm of spaces and movements.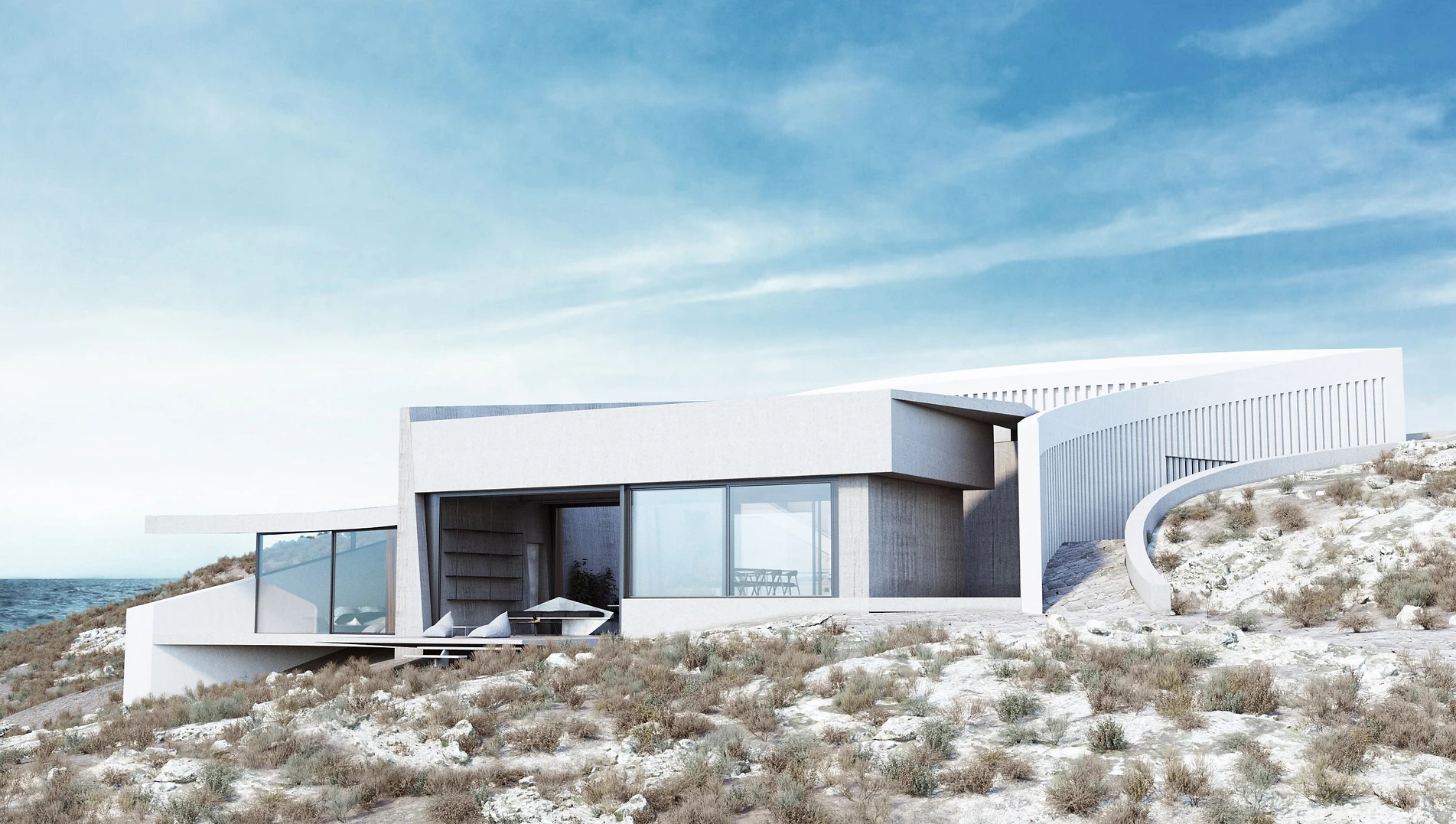 With the sweeping formal language of its 'Hedonistic House,' ADD architecture studio envelopes each individual space into a sculptural whole. The programmatic volumes are embraced by a dynamic curving outer skin that unifies the house and forms a characteristically acute, yet silent gesture of a human intervention on the natural landscape. Also be sure to check other curved house in China.