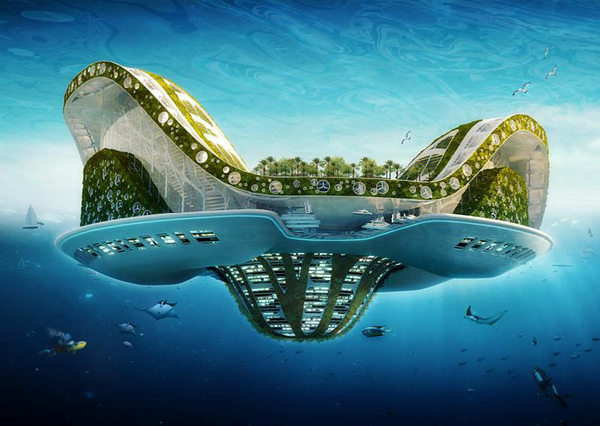 According to the less alarming forecasts of the GIEC (Intergovernmental group on the evolution of the climate), the ocean level should rise from 20 to 90 cm during the 21st Century with a status quo by 50 cm (versus 10 cm in the 20th Century). As a solution to this alarming problem architect Vincent Callebaut came up with this ecotectural marvel. He called this project "Lilypad", but this ecotectural marvel is also called as "Floating Ecopolis for Climate Refugees". The idea of Lilypad Project is to create a series of floating self-sufficient ocean-going eco-city islands. Each one would be able to house 50,000 residents and would support a great deal of biodiversity. Collecting pools located in their centers would gather and filter water for use on board. These would be places for adventurers and refugees alike as water levels rise around the world and threaten many, particularly island, habitats. Vincent Callebaut hopes that Lilypad will make the transition from design to reality around the year 2100.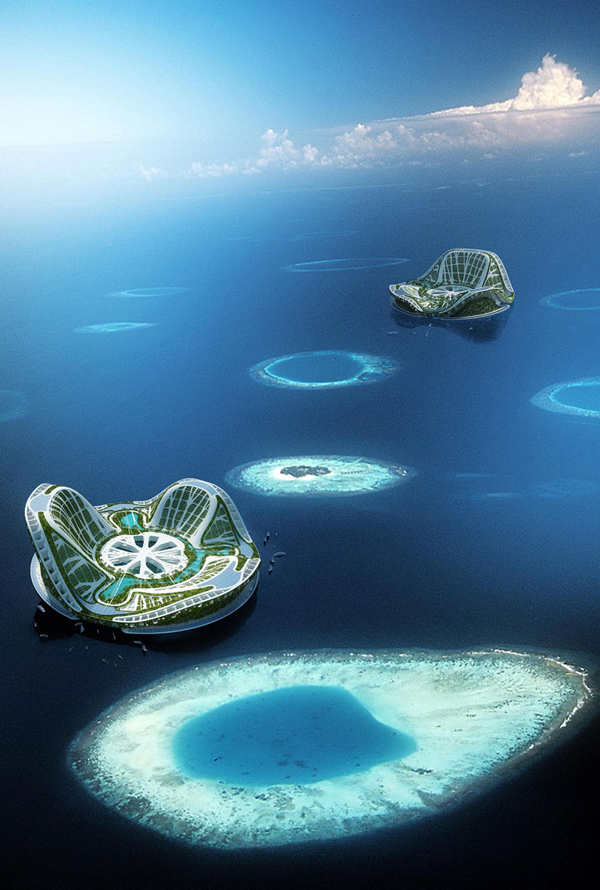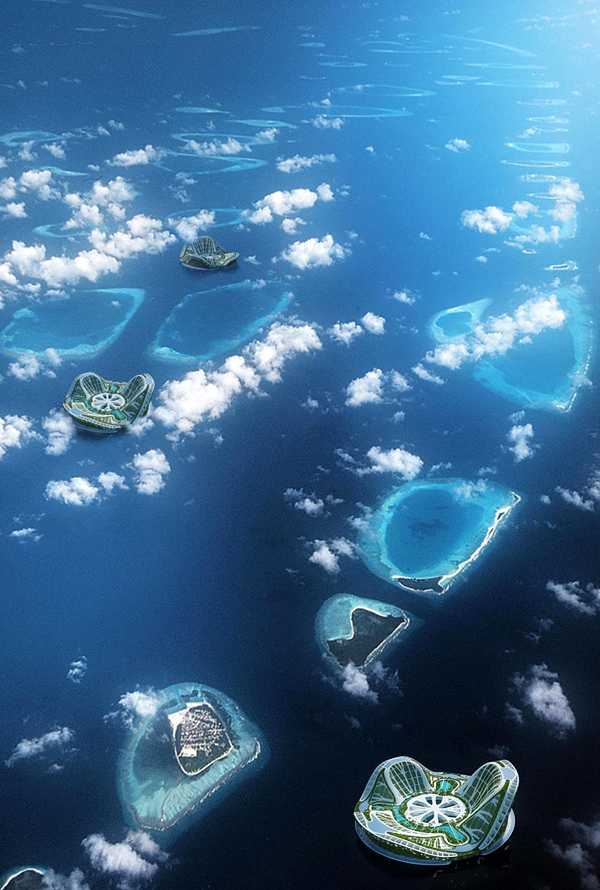 The main deck with three marinas, the submarine performing arts center and the gardens of phytopurification.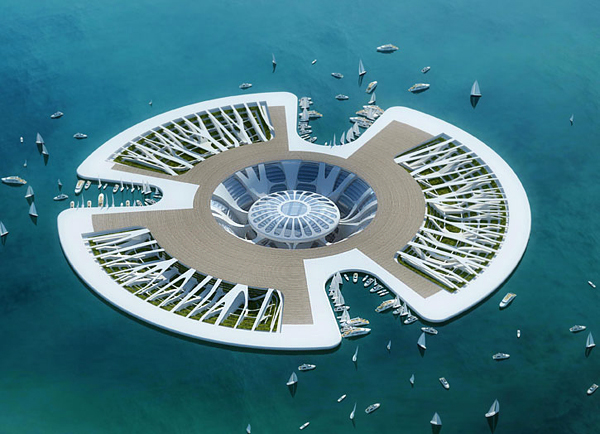 The three mountains are ecological niches, aquaculture fields and biologic corridors.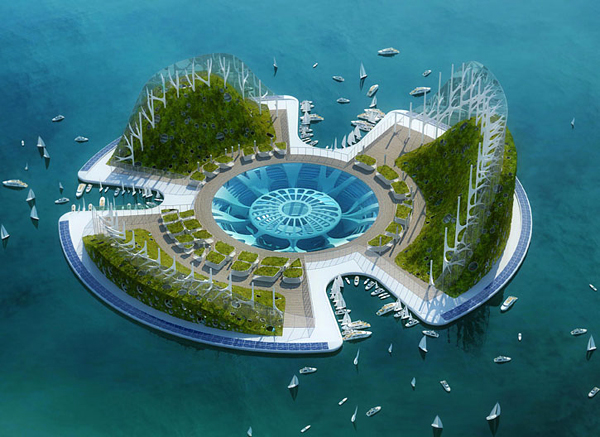 The floating structure in "branches" of the Ecopolis inspired of the highly ribbed leave of the giant lilypad of Amazonia Victoria Regia.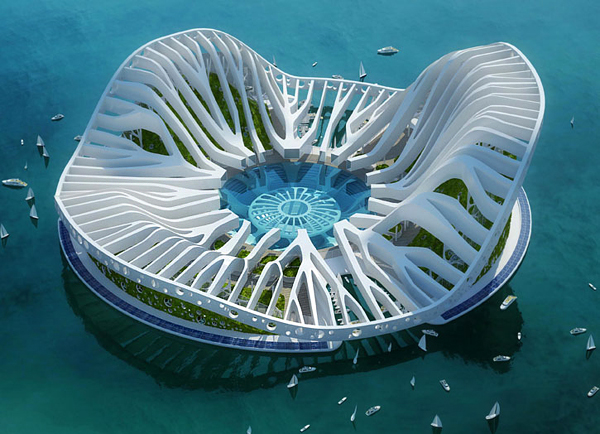 Entirely autosufficient, Lilypad takes up the four main challenges launched by the OECD in March 2008 : climate. biodiversity, water and health.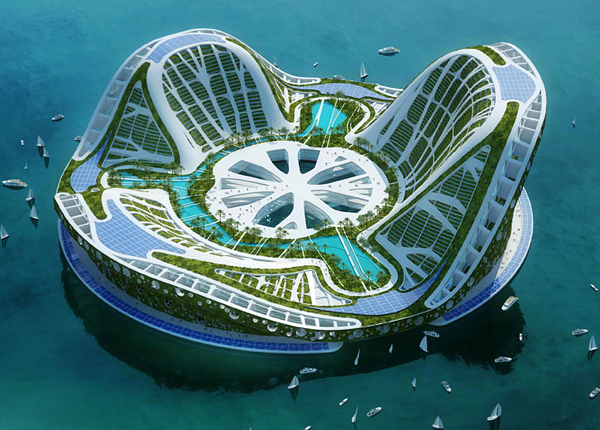 Aerial view of the Principality of Monaco.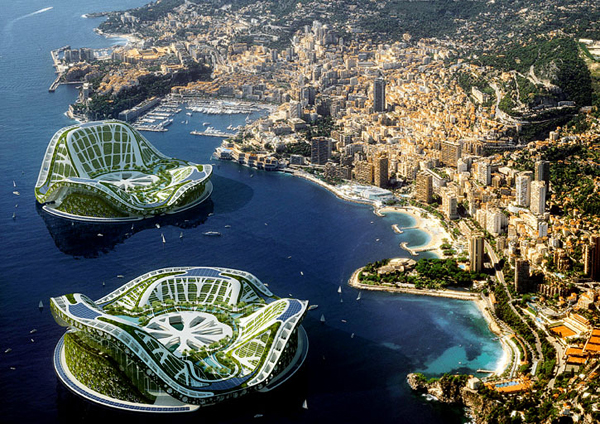 Night view of the Lilypads from Monte-Carlo.