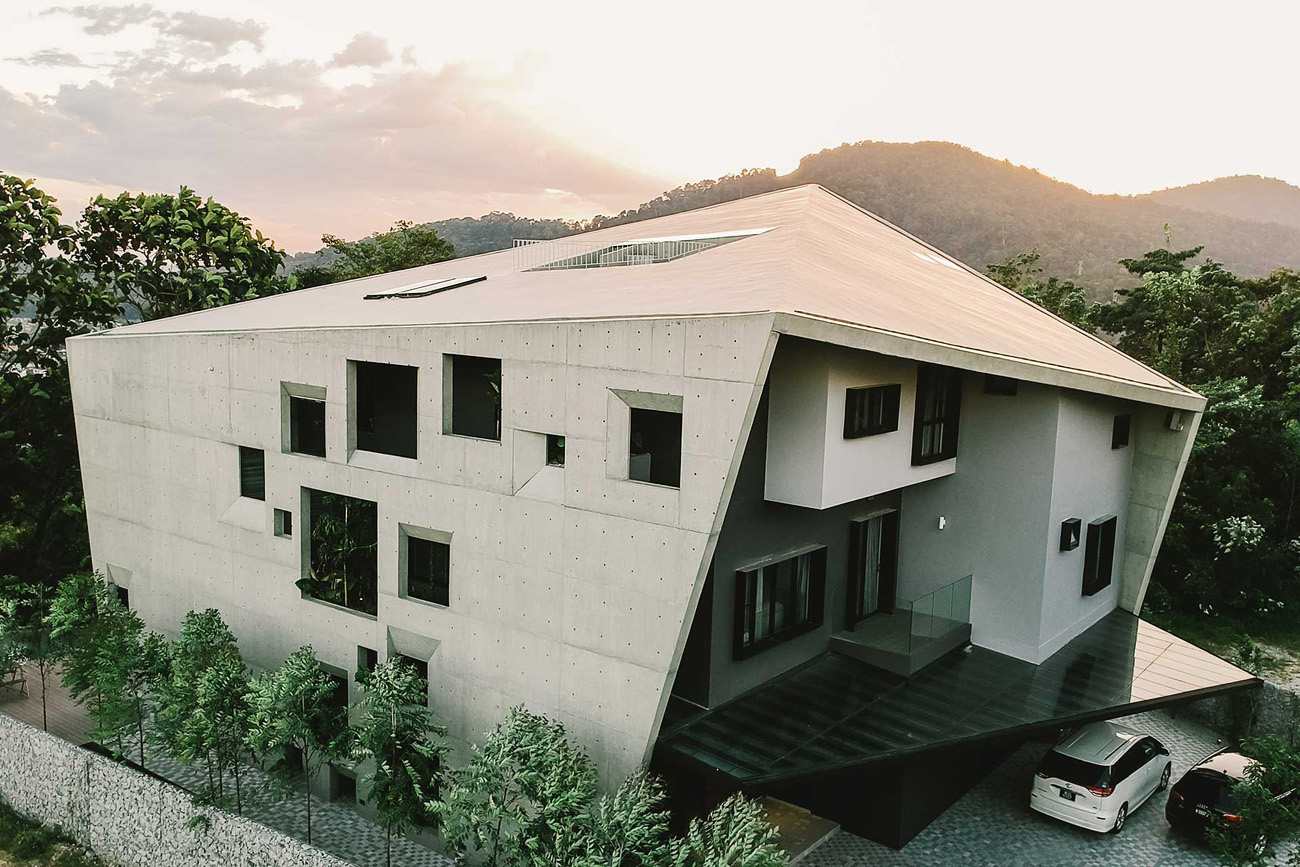 A faceted concrete shell punctuated by openings of varying sizes wraps around this house in Kuala Lumpur, which contains pockets of interior landscaping that create private outdoor spaces. Local studio Formzero designed The Window House for a hillside site on the edge of a forest overlooking the Malaysian capital. The architects' initial thoughts were to maximise the connection between the house and the adjacent forest, but the clients were more interested in the internal experience than the outward views.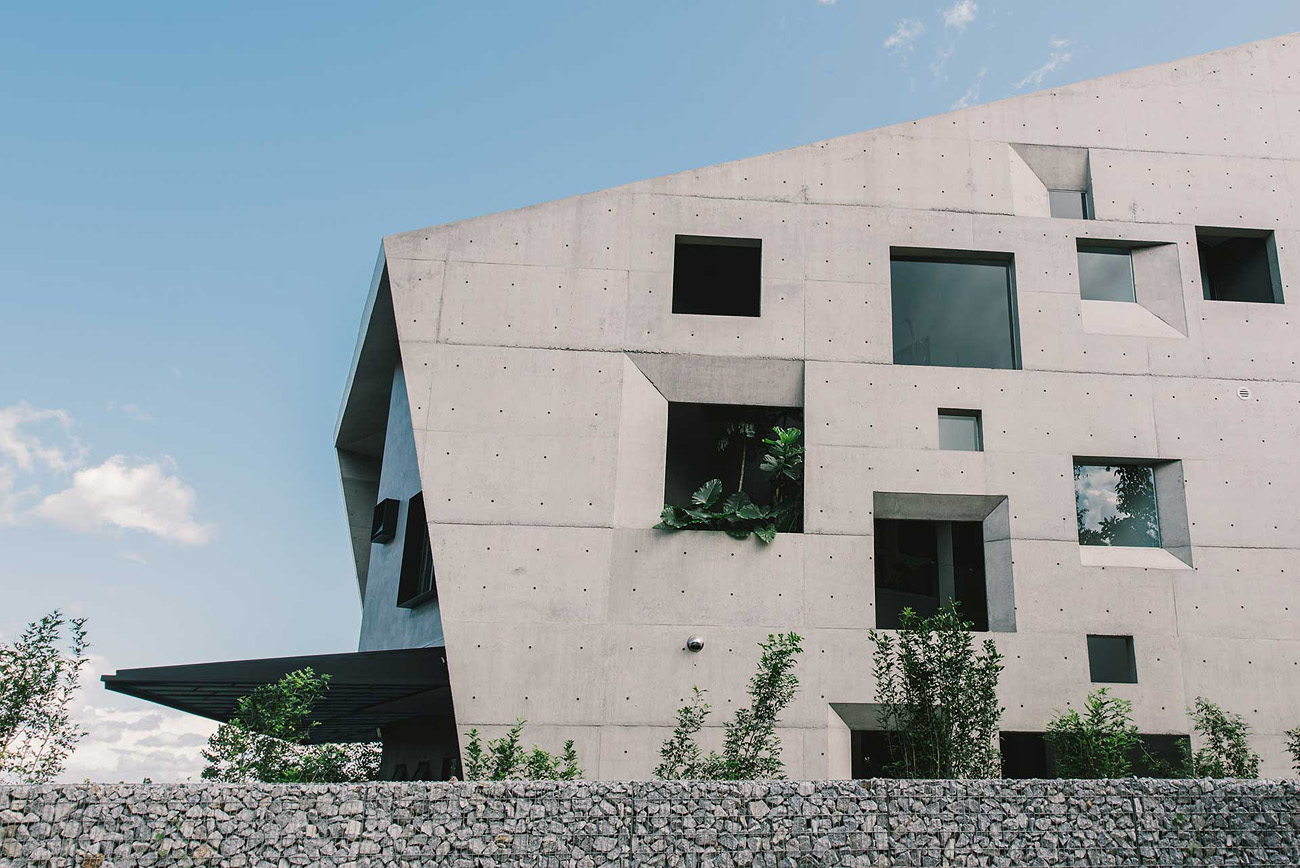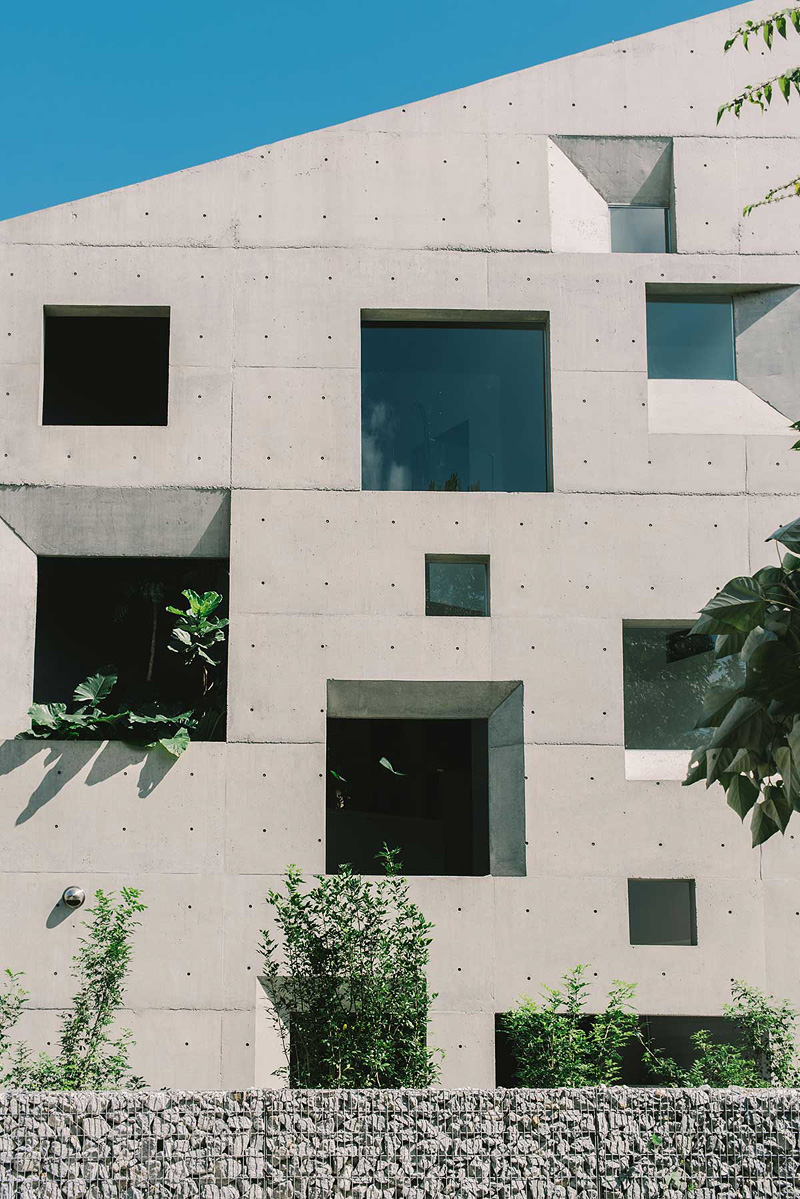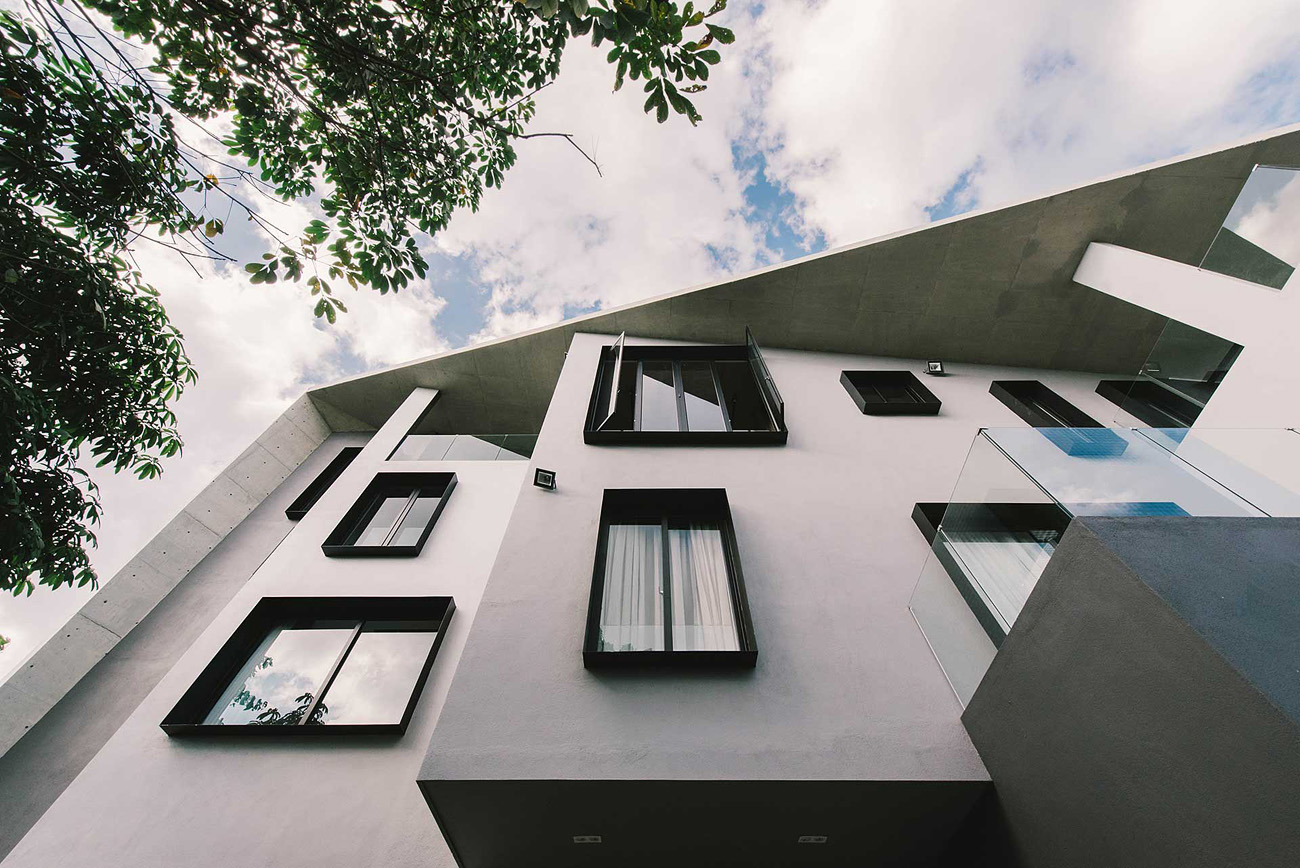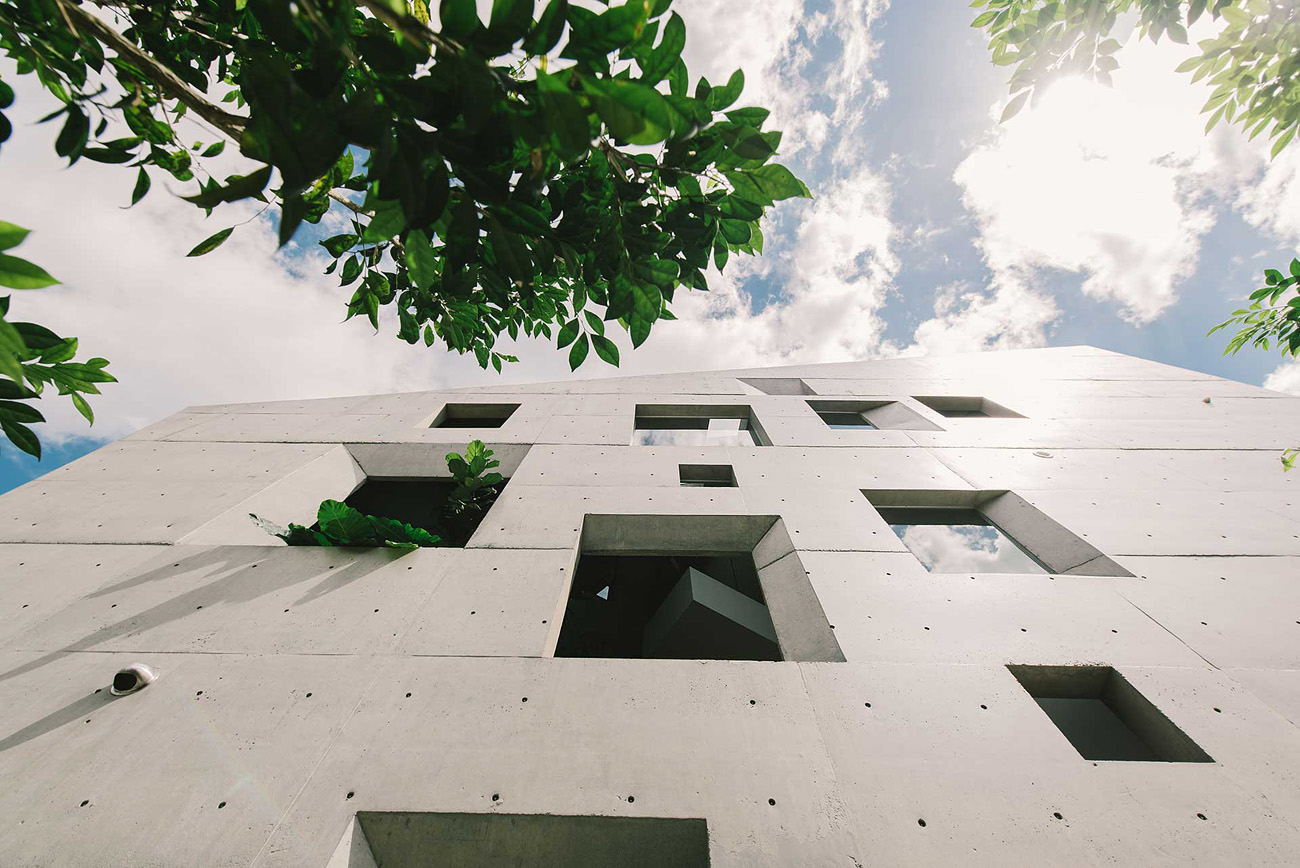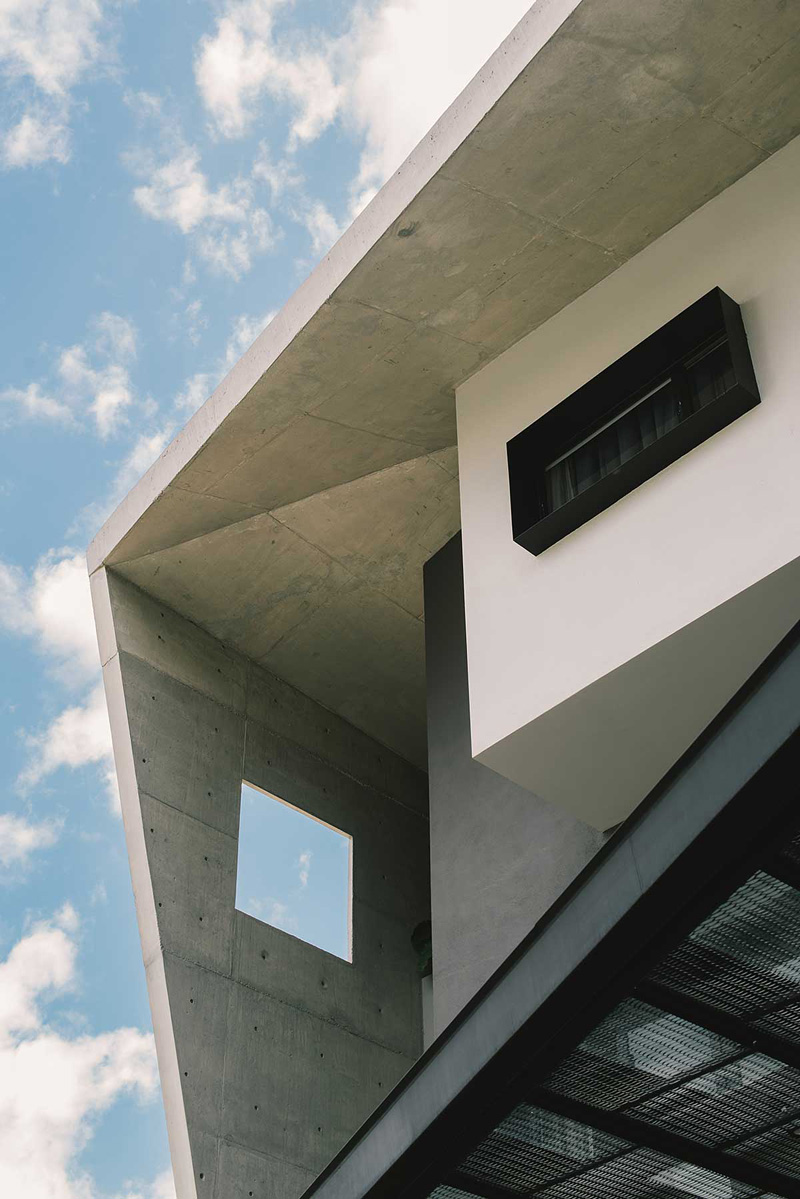 The brief focused on optimising the concrete house's interior volume and achieving a sense of privacy within a building that is situated in close proximity to its neighbours. The solution proposed by Formzero involves shrouding the house in a protective shell of concrete that wraps around the east and west facades to ensure the interior is not overlooked. Carefully positioned apertures allow light and air to enter the building. Rather than relying on curtains to achieve privacy, the intention was to design these windows in such a way that they can be left uncovered.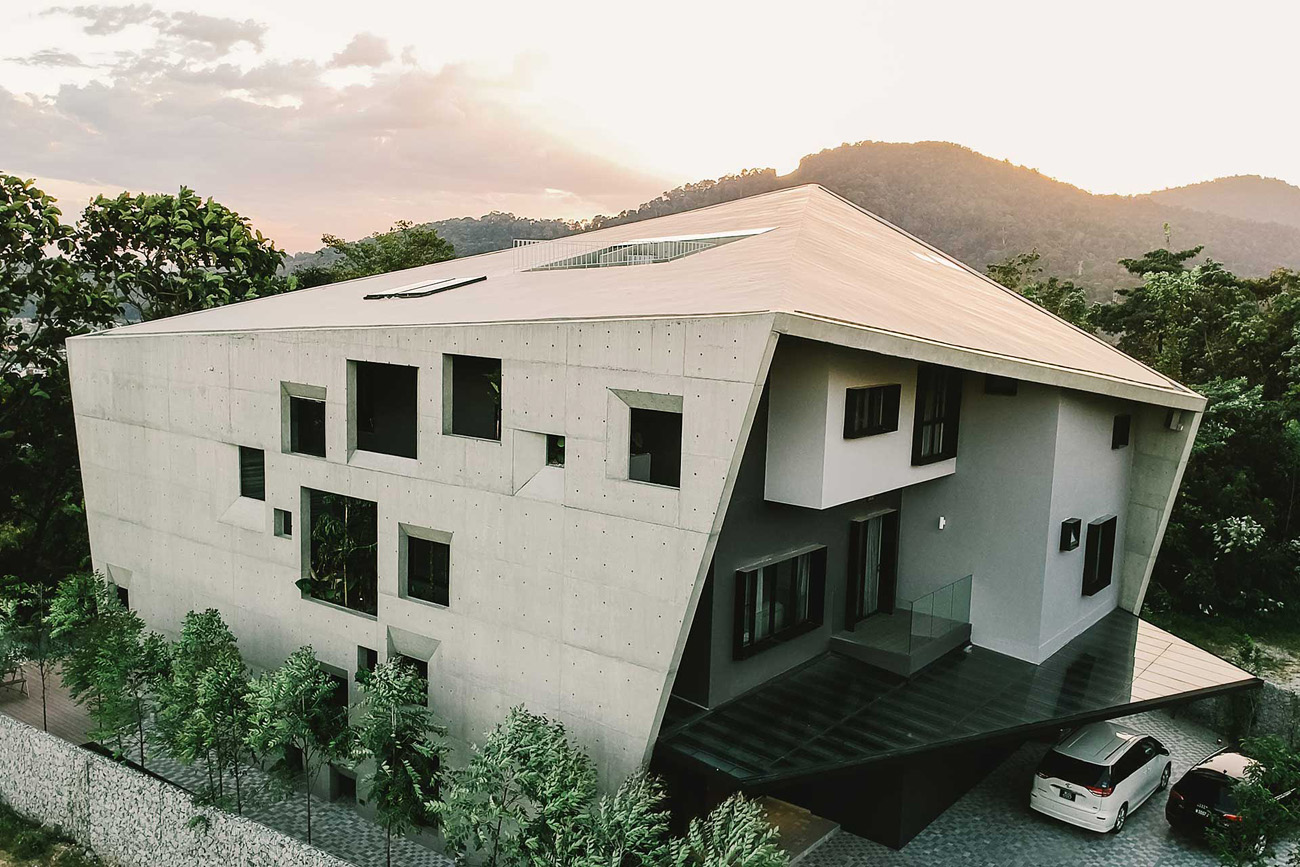 The building's slanted roof sections are punctured by openings including a private roof terrace and skylights that allow daylight to reach interior spaces including a stairwell leading to the upper floor.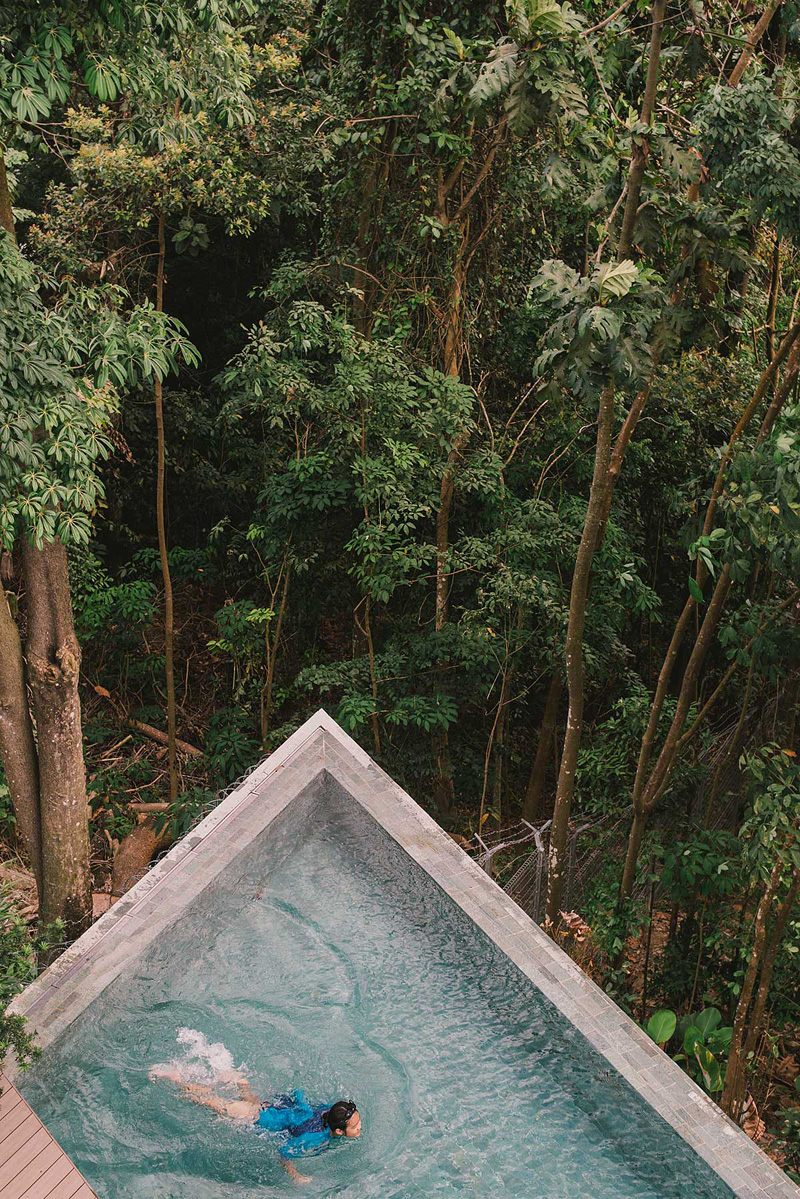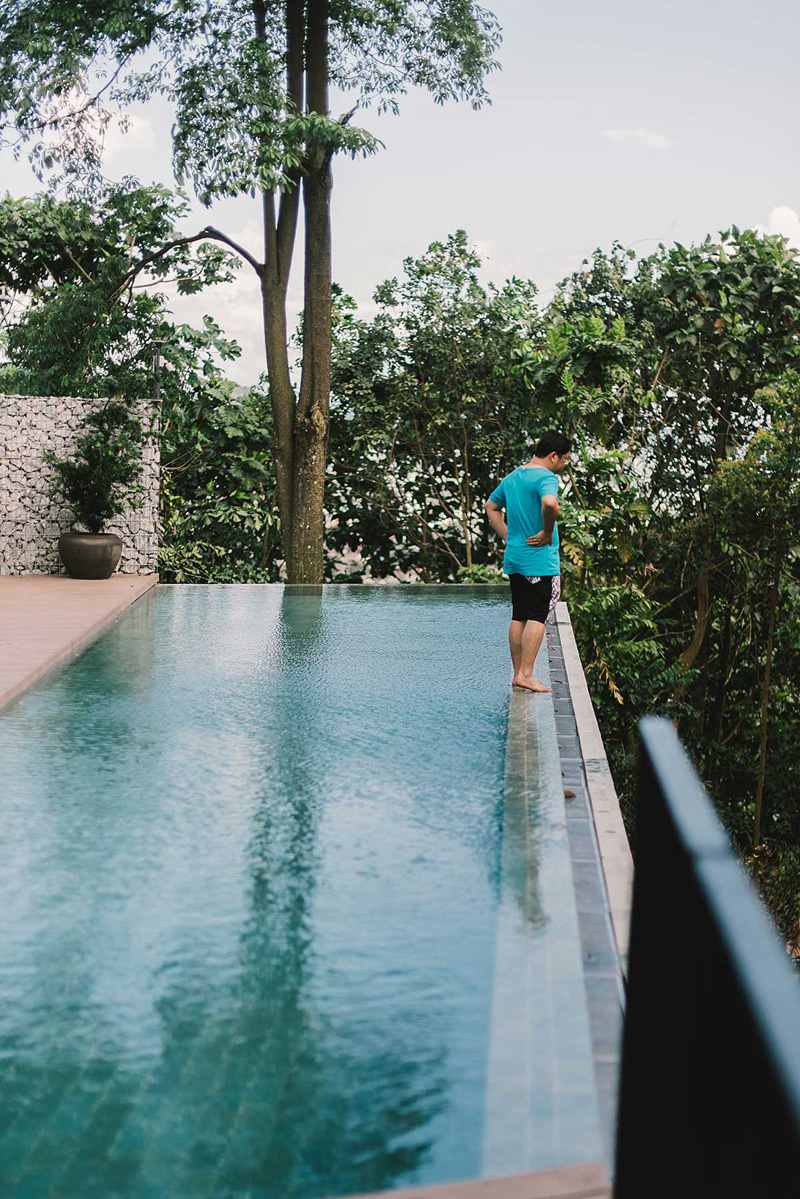 A skeletal metal staircase with transparent glass treads ascends from a games room to the roof terrace. Its exposed frame complements the industrial feel of the interior, which features raw concrete and brick walls. Also we recomend you toc heck another example of concrete house in Portugal.