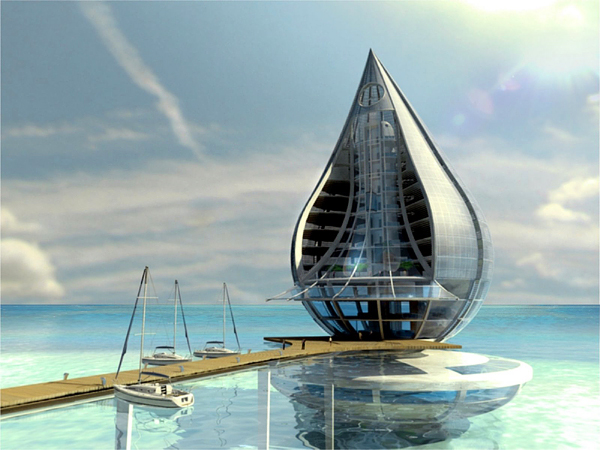 Water Building Resort by Orlando De Urrutia, is a sustainable building of postmodern generation (hitech), it was designed architecturally and inspired by the form of a drop of water when falling from the heights.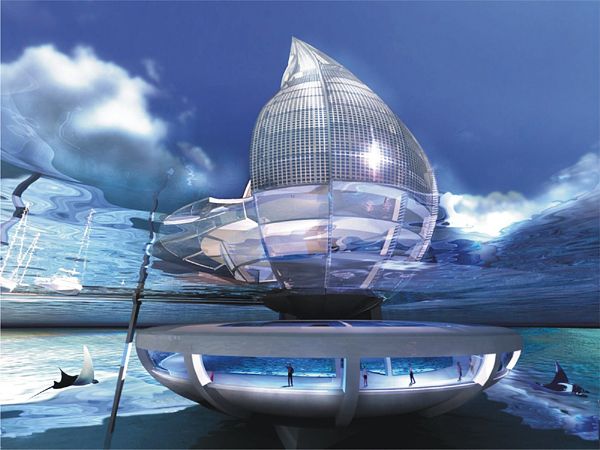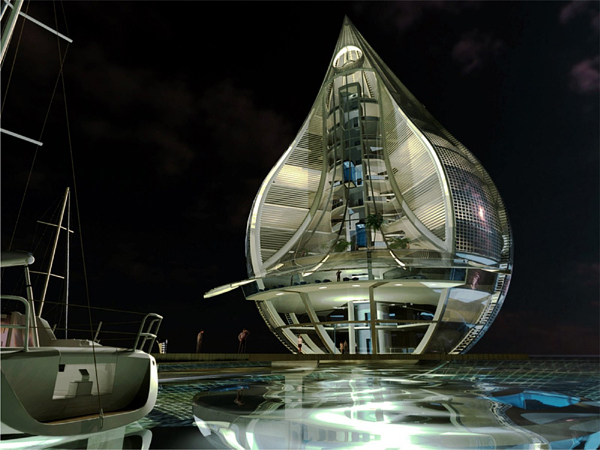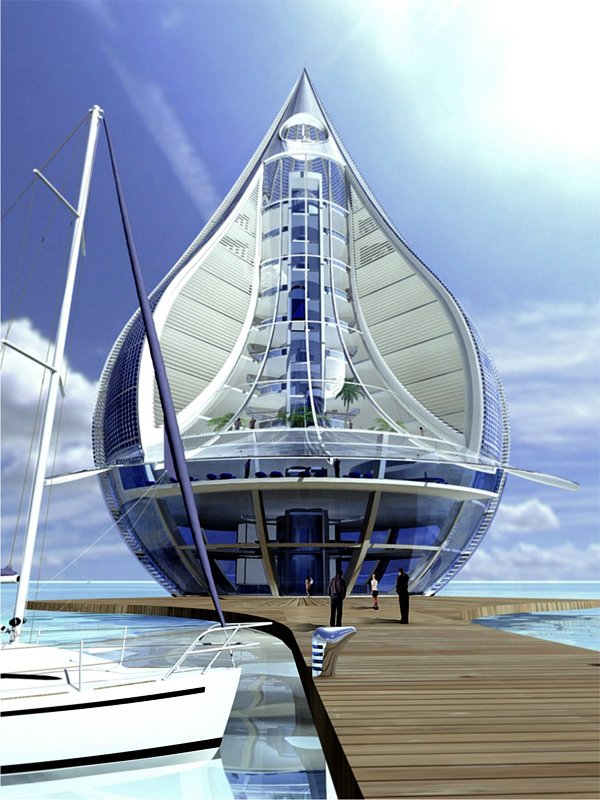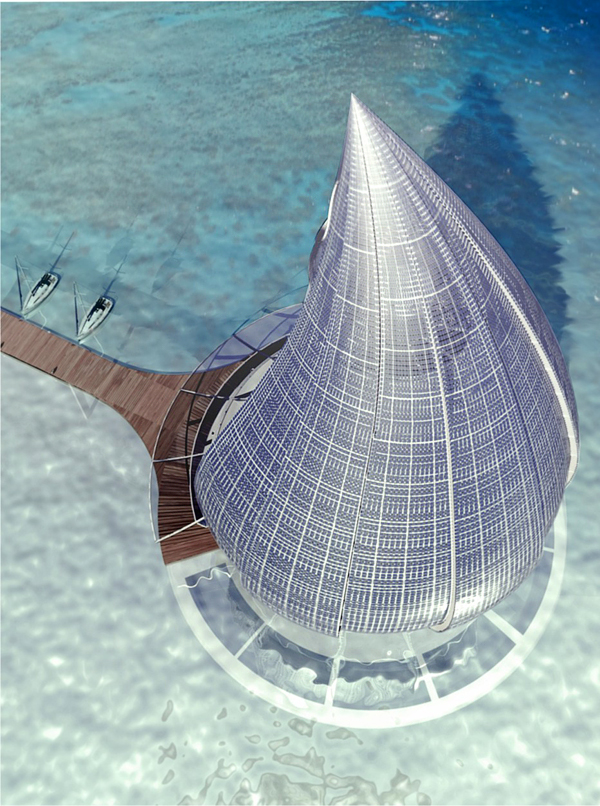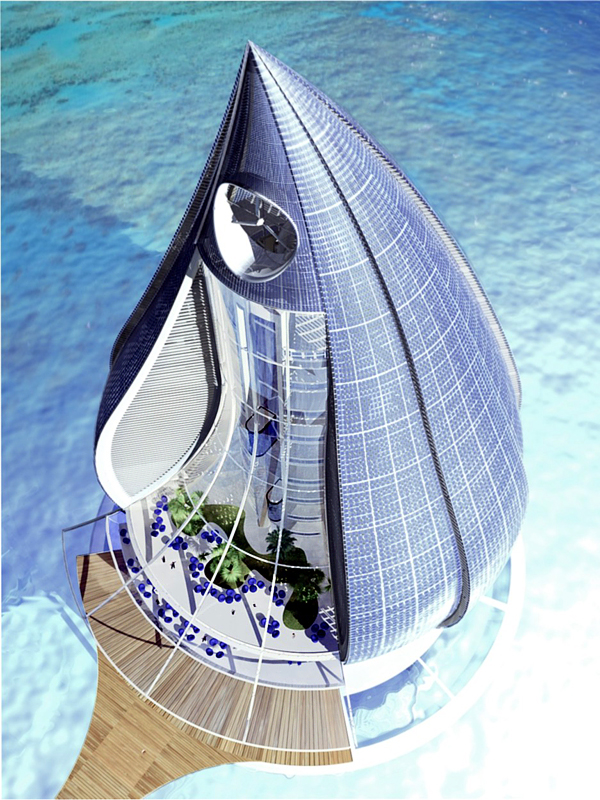 The use is a dedicated Resort with an Acuarium, Restaurants, Gyms, Hotel, Spa service, Congresses, Conferences and permanents or itinerant Exhibitions rooms.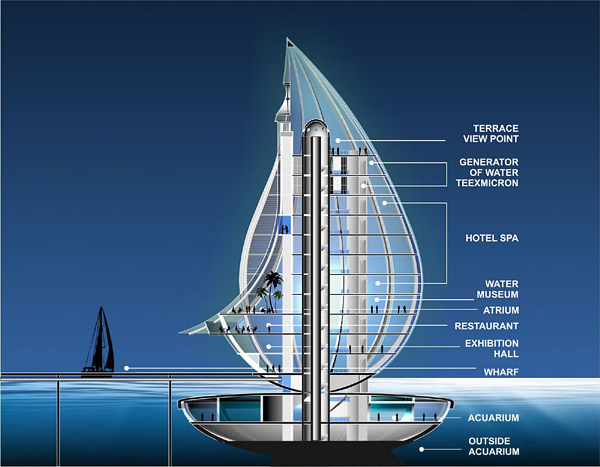 Water Building Resort will be the first build in the world that transform the air into water, to obtain water starting from the air it seems a science fiction. On the other hand Water Building Resort will recycle the water taking the rain water and marine water too, purifying it with equipment incorporated in the base of the build.