Tattoo artist Jessica Kinzer has a gift for producing powerful tattoos. Though only tattooing since 2014, this young artist shows genuine talent within designs that are both captivating and elegant. The complexity within each tattoo reveals Kinzer's meticulous eye for detail as she utilizes a variety of themes—though many of her pieces are reminiscent of mandala designs, with flourishes and details that diverge from a central point. These highly symbolic themes coupled with Kinzer's noteworthy skills produce works that are eye-catching in their intricacy. Also if you like unordinary tattoos we recommend you to check Beautifully Surreal Tattoos by Okan Uçkun.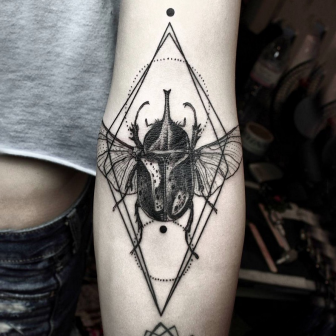 Istanbul-based artist Okan Uçkun composes stunning tattoos using minimal amounts of lines and ink. The subtle, monochromatic body art combines bold geometric shapes with naturalistic subjects such as insects, trees, and animals, which use a stipple technique to give them a three-dimensional look. Together, the flat and realistic styles create surreal tattoos whose imagery leaves them open for artistic interpretation. Uçkun's unique tattoos are the result of his meticulous process. He's inspired by many things besides body art – like posters, notes, locations, logos, and graphics – so he asks his clients to provide him a variety of these images to use as working reference. Uçkun also tailors his designs to the specific person and requests their body measurements. From these, he prepares three designs, and the client chooses the one they want as a tattoo.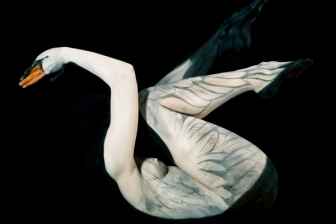 25-year-old German artist Gesine Marwedel uses human body as a canvases despite the fact that it's one of the most challenging canvases for an artist – it breathes, sweats and moves. Her paint brush turns models into amazing swans or dolphins, making it hard to believe it's all drawn on real people. A rehabilitation specialist by profession, Gesine admits that she loves how body painting helps people to rediscover their beauty. Take a look at these stunning body art paintings!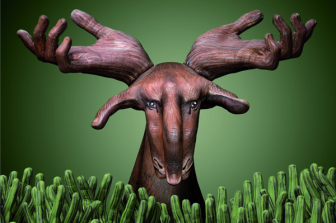 Guido Daniele is an award-winning artist from Soverato, Italy. In 1990 he began to explore and experiment with body and hand painting. By having his models contort their body into specific positions, he could use his painting skills to create incredibly realistic portraits and scenes onto a living canvas. The inclusion of the human body added a new element to his work and Guido would continue to explore this new direction. In 2000 he created his world-renowned "Handimals" series that saw him paint highly detailed and realistic animals onto hands in various positions. Through manipulation and creativity, Guido masterfully takes the same starting "canvas" and is able to transform it into seemingly any animal he desires. The outcomes are truly amazing!