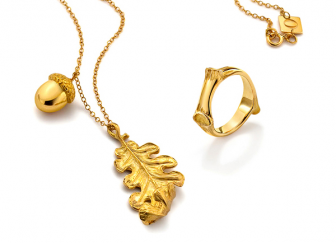 Combinations "Eco-friendly" or "nature-inspired" become very popular lately. And fashion tries not to fall behind. Every season fashion designers offer new lines of jewelry inspired by nature. Since it's a common flow many of these collections go unnoticed. And we had tried to find the most creative and the most beautiful by our opinion nature-inspired jewelry collection. Created by different designers each piece from the following collection will surely attract your attention by its originality. So jump into the collection and enjoy!
In the previous post we've written about golden cars. Today we want to tell you about golden bicycles. Company Aurumania released a limited series of golden bicycles in 10 copies. In addition to gold in the manual production of bicycles were used skin and 600 Swarovski crystals.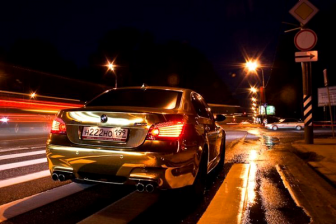 Everybody knows that in Russia bears walk around the streets and play balalaika. But it is something extra new that Russians use Golden cars. However, speaking about the Musical contest Eurovision 2009 that was organized stylishly in Moscow recently it's easily to imagine such phenomenon. Gold-filled cars are not new in the auto-tuning world. In one of the German museums a gold-filled Porsche boxter was exhibited. The difference is that while Germans exhibit these cars in museums – the Russians use them daily.