Diamonds are among the most beautiful natural creations. Reflecting light from its edges, it is no wonder that they have been called founts of light and stars of hope. The most precious among stones, the price of a diamond depends on a number of other factors like the number of reflecting edges, color, clarity, weight and historical and cultural significance. The rich and powerful still race against each other to acquire them, and the costliest of gems have often been the best possessions of kings and gods. Here is a list of the 10 most expensive diamonds in the world at present.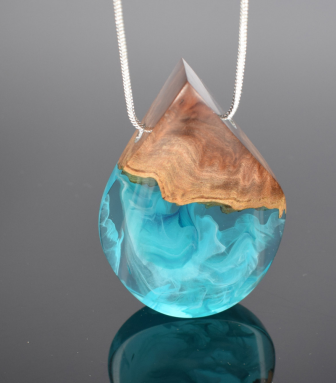 Today we wany to share with you unique wood and resin jewellery by Tor Johansson from ArtfulResin. "I grew up in a rural part of Norway surrounded by forests, mountains and lakes. I spent my formative years playing outside and enjoying nature. It became a part of my soul. I trained as a carpenter, but after moving to England I went on to do various "office" jobs. I had a burning desire inside to do something of my own – to create something, to bring nature back into my life. I started with making tables, but in the end it felt as though I was working on a production line. Then, more recently, I started turning pens. I enjoyed this, but on one of my trips to the wood shop, I came across a gorgeous piece of spiky burl wood. I fell for it, hook, line and sinker. The rugged texture and gorgeous colour of the wood reminded me of the Norwegian landscape. I knew I had to create something stunning with it. And so ArtfulResin was born. I started making burl wood and resin pendants. I take inspiration from the gorgeous nature that was all around me while I was growing up as well as creating pieces that imitate the stunning aurora borealis. I create pieces of jewellery that captures a bit of the natural world and allows you to carry it with you." Take a look! And don't forget to check Miniature Worlds Inside Wooden Rings By Secret Wood.
Khrystyna is the founder of Ruby Robin Boutique, an online shop featuring wearable keepsakes from real flowers. Her hand-crafted jewellery is designed to allow the quiet beauty of nature to shine, to stir the imagination, inspire wonder in small things and encapsulate a microcosm of forgotten memories. She also loves making personalized keepsakes pieces, so if you have an idea for a piece you'd like to have made, perhaps with a scrap of your mothers bridal lace, a flower from a bouquet or even a strand of hair from a loved one, then get in touch so she can make something beautiful for you!