Continuing theme of realistic paintings – Romantic Paintings by Rob Hefferan and Paintings by Paul Roberts – we want to show you beautiful hyper-realistic paintings of incredible talented Mexican artist Omar Ortiz. Omar paints in oil and the main element of his paintings are the human figure, mostly nude women. Another feature of Omar is his minimalist style. He often features only three elements: a white setting, a human figure, and some strategically draped fabric. Take a look at these surprisingly exquisite hyper-realistic artworks! You will enjoy!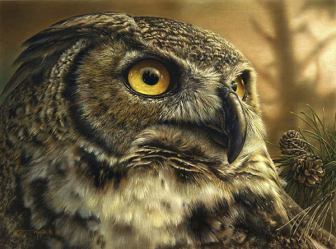 Vancouver based artist Denis Mayer Jr. has earned international acclaim for his unique style of wildlife painting that offers not only remarkably realistic representations but also images infused with energy, vitality and warmth. Having achieved success as a master illustrator, Denis looked for and found his greatest challenge and passion – wildlife painting. Inspired by the work of Belgian naturalist and artist Carl Brenders, Denis now works exclusively as a wildlife artist, using mixed media and limited colours that reflect what he sees as the natural palette.
Today we want to show you beautiful art works of Italian artist Marco Calcinaro. This talanted artist works in various styles and creates beautiful illustrations as well as intersting caricatures. Featured below work show you various celebreties from previous century till nowdays. These portraits are very emotional and look exactly like photos. Hope you'll enjoy viewing this collection.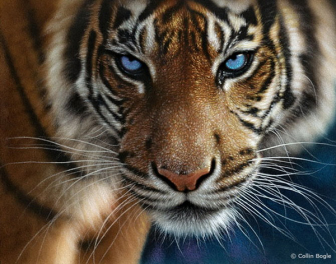 Inspired by the beauty of nature talanted award-winning artist Collin Bogle uses pastels, colored-pencil, watercolor and acrylic, all that's needed to create stunning realistic and almost photographic paintings, which brought him well-deserved popularity and prestige. His collection contains beautiful nature, wildlife, animal and flower paintings. The artist exhibited in art shows through the United States and in the most famous and prestigious galleries in the world.