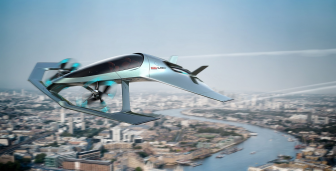 British sports car brand Aston Martin presents the Volante Vision Concept, a luxury aircraft with vertical take-off and landing (VTOL) capabilities. Produced in partnership with Cranfield University, Cranfield Aerospace Solutions, and Rolls-Royce, the project aims to bring chic personal transportation to the sky. The Volante Vision Concept will take full advantage of the latest advances in aerospace, electrification and autonomous technologies, coupled with Aston Martin's signature design. This new concept unites the world's best aerospace experts, propulsion specialists, and designers. The skills offered by each partner ensures that the aircraft promises to offer an exciting alternative transportation solution for customers across the globe. "With the population in urban areas continuing to grow, congestion in towns and cities will become increasingly demanding,' says Aston Martin president and CEO dr. Andy Palmer. "We need to look at alternative solutions to reduce congestion, cut pollution and improve mobility. Air travel will be a crucial part in the future of transportation, the volante vision concept is the ultimate luxury mobility solution."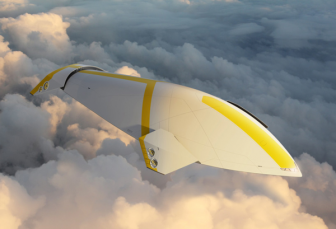 Based on an airship platform, the "Aether" cruise experience by UK-based designer Mac Byers allows guests to experience a wider range of destinations in a shorter time, all the while enjoying some of the greatest views imaginable. The exterior of the vehicle is conceived to look unlike any airship ever produced – removing notions of danger, like the hindenburg disaster in 1937 . The concept visually communicates a new generation airship that is not only safe but clean, influenced by the thunderbird 2, star wars and the NASA space shuttle. Drawing reference from suspension bridge cables, the lobby integrates structural cords for details like stairways and tables. The interior space has been designed to be as open as possible – encouraging social interaction and providing a communal gathering place for users to meet.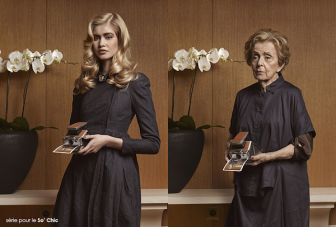 This beautiful 70 Years Series created by genius photographer Sacha Goldberger shows us his grandmother Mamika with a much younger model named Therese. This series tells the story of passing time and shows two versions of the same person, a young and old one. The photos are very similar but at the same time there is a huge difference between them. The older ones show a different attitude and life experience that can only come with age.
Mr. Young C. Park from Honolulu, Hawaii ia a retired dentist with passion to aircraft modeling. This passion goes from childhood and transforms into amazingly realistic models of airplain. The Corsair had always been a favorite of Young C. Park and he decided to built the small model from aluminium. This model contains every rivet, every bolt, every cartridge from real plain but much more smaller. The Corsair from Young C. Park is just incredibly realistic.