As we set our sights on distant planets and dream of space colonies, one can't help but wonder why our terrestrial cities are still so reliant on road-based transportation. The answer to urban congestion and over-reliance on roads may very well be flying above us. Enter Linker, a 4-6 seater eVTOL designed to redefine how we think about commuting within cities.
Joowon Lee, a recent graduate from Hongik University in Seoul, is the creative mind behind this innovative project. Conceived as a graduation project, Linker aims to tackle the challenges of over-urbanization. As cities grow increasingly crowded, Lee envisions a new form of public transport that takes to the sky, alleviating the burden on our already congested roads.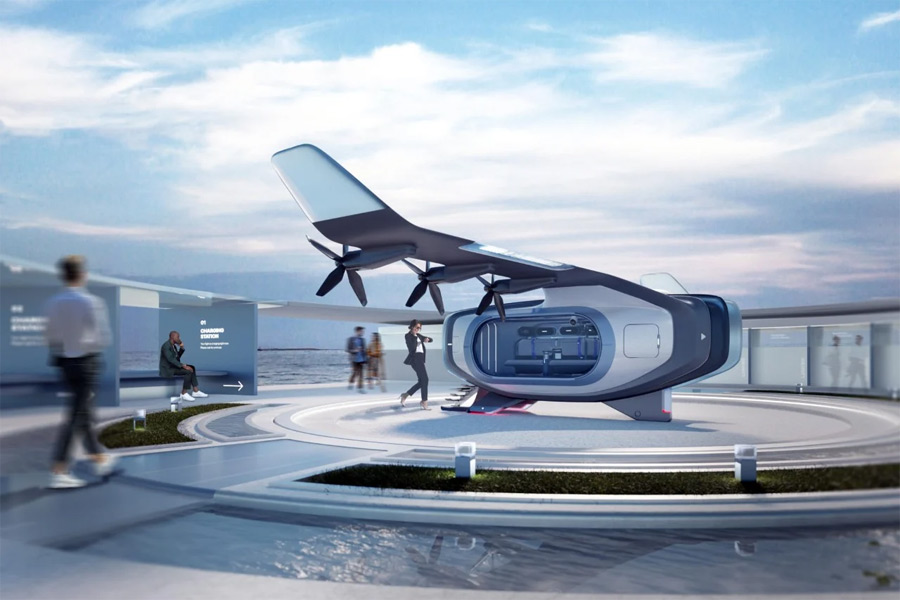 But Linker is not just another flying car; it's a public eVTOL designed for mass use. The vehicle itself is a marvel of modern engineering, featuring a spacious central cabin flanked by two large wings. Each wing is equipped with three adjustable propellers that face upwards during take-off and landing. Once airborne, these propellers rotate to face forward, allowing Linker to transition smoothly from a helicopter to an airplane mode of travel.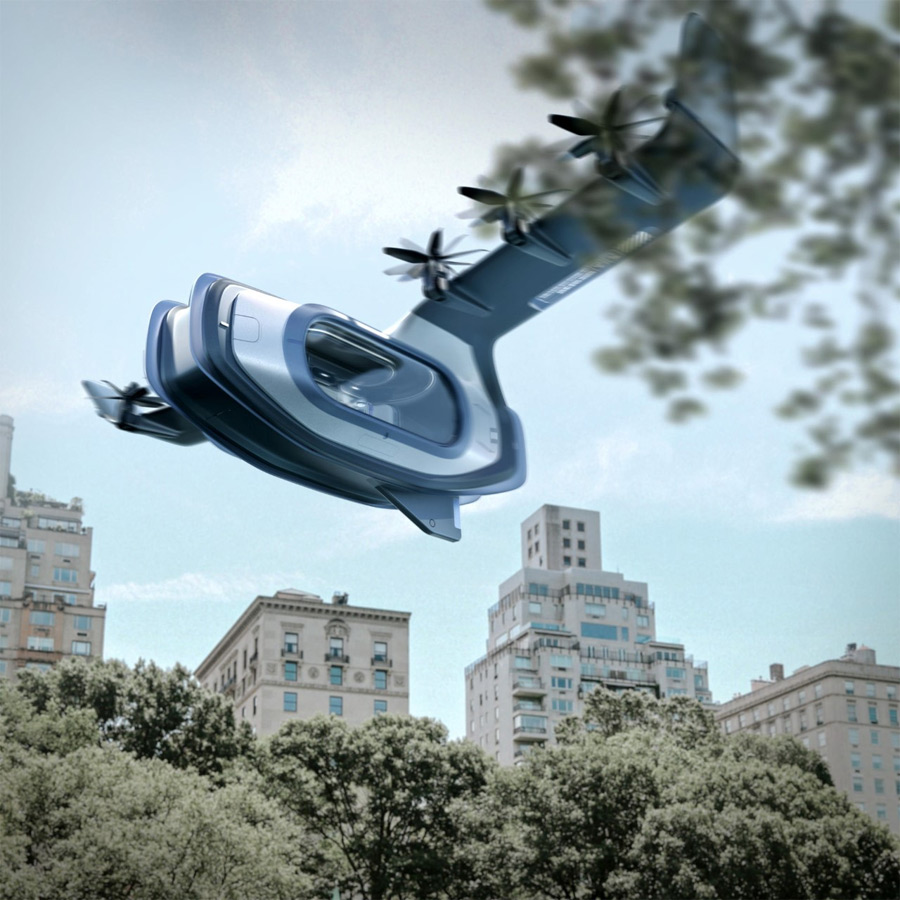 The cabin is designed with both comfort and aesthetics in mind. Large windows on either side offer passengers a panoramic view of the city below, while a dedicated stowage area ensures there's room for luggage and cargo. This makes Linker versatile enough to be more than just a commuter vehicle; it could very well serve broader transportation needs.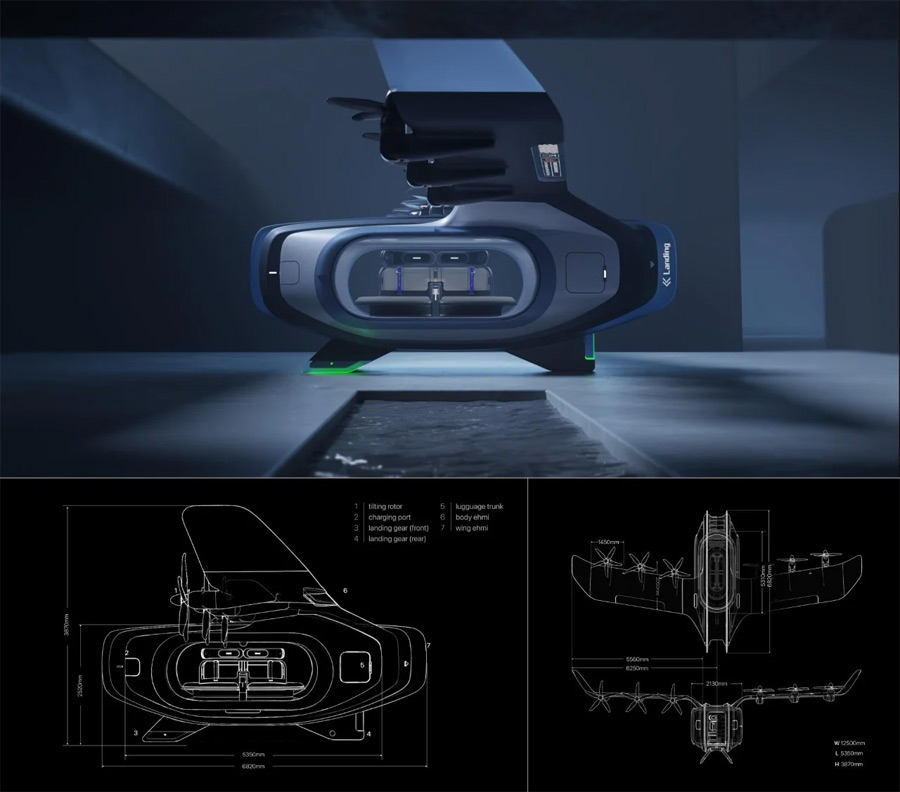 One of the most intriguing aspects of Linker is its flexible seating arrangement. Depending on the need, the eVTOL can accommodate either four passengers in a traditional car-like setup or as many as six passengers in an ellipse, all facing outward. This latter arrangement offers a more affordable, public option, similar to a bus, while the former provides a more premium experience.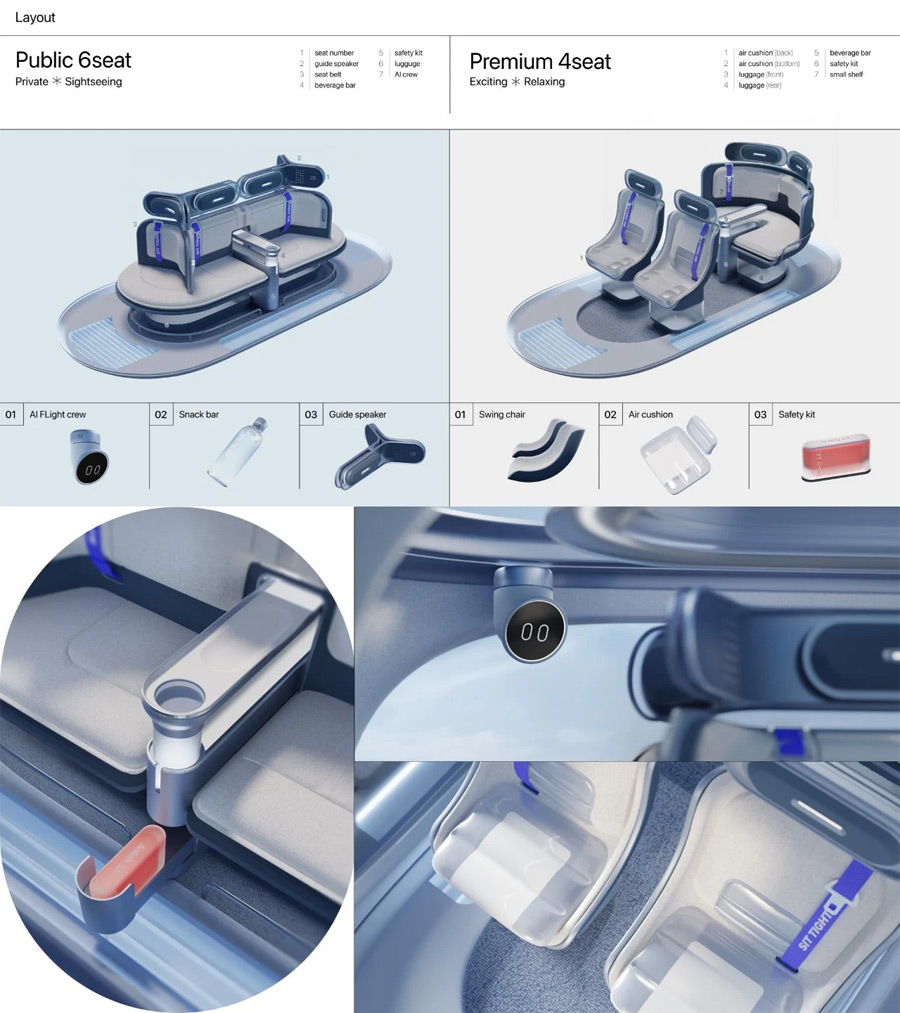 Perhaps the most revolutionary feature of Linker is its ability to take off and land on the terraces of buildings. This not only offers a unique point-to-point transport solution but also makes excellent use of urban vertical space, freeing up the roads below for other uses.
Linker offers a compelling glimpse into the future of urban mobility. As our cities continue to expand and roadways become more congested, the need for innovative transport solutions has never been more urgent. Linker, with its unique design and versatile features, may just be the answer we've been looking for to make our cities more efficient, livable, and sustainable. Also be sure to check 10 Real Flying Cars.