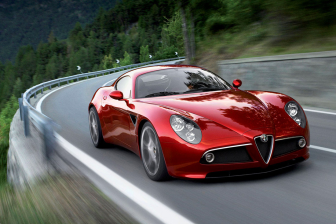 Beauty is subjective. However, while acknowledging individual tastes in cars, certain car models tend to come up time and time again, in terms of their classy and iconic looks. Here are 15 all-time classics, listed as a gift for your car enthusiastic soul. And don't forget to check our previous post about 15 fastest cars in the world.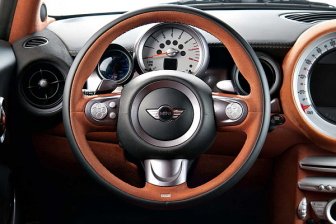 Inspired by special edition the Mini Cooper S "Inspired by Goodwood" Bulgarian design studio Vilner develop its own luxury version of Mini. Apart of Rolls-Royce-designed "Inspired by Goodwood" interior of Vilner's car called "The Italian Job" emulates a Bentley. Vilner completely revamped the MINI's interior and with double-diamond stitched brown Nappa leather and Alcantara on the seats, headliner, door panels, center console and dash it looks like modern Bentley. Exterior also underwent changes. The Mini Cooper S' was colored with matte gray wrap with two matte black racing stripes going up the hood towards the full matte black roof, racing lines and "01" numbering on the doors. The package is completed by a new set of 18″ black wheels. Price is still unknown, but since the similar Mini "Inspired by Goodwood" edition go for around $77,500, hardly the Bentley Mini Cooper will be cheaper.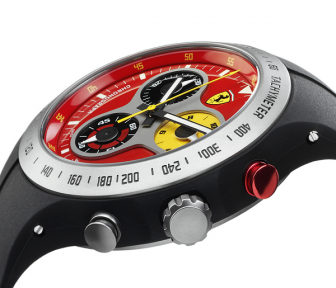 The tradition of producing wrist watches under auto brand name starts in the early 20 th century when the first wrist watch has appeared. Many legendary car manufacturers produce their own line of watches dedicated to anniversaries and special occasions in the life of brands. Most auto makers have contracts with famous watch companies and produce watches with their labels. But some auto makers such as Lamborghini and Porsche prefer to have their own watch factory and produce their own wrist watches. These watches from the first sketches to design of gift packaging are entirely made by specialists of legendary auto brands. Also we recommend you to check the list of the most luxurious watch brands for men.
Polish designers from the LA Design Studio has invented and produced a small collection of auto-furniture in retro style called SPIRIT of 427. The inspiration for the collection is the classic AC Cobra 427, – hence the name. Table, chairs and sofas are made out from parts of Bentley and Ferrari from the distant 60's. Genuine leather and "natural" parts – bumpers, headlights, body parts and wings – are connected with the details handcrafted from aluminum sheet, polished and painted with special paint that is applied in the automotive industry. "Hours of endless discussion. Weeks of designing, rendering and planning this extraordinary project. Finally months of producing. All that to see that spark in your eyes when you see the" Spirit of 427 ". Enjoy.