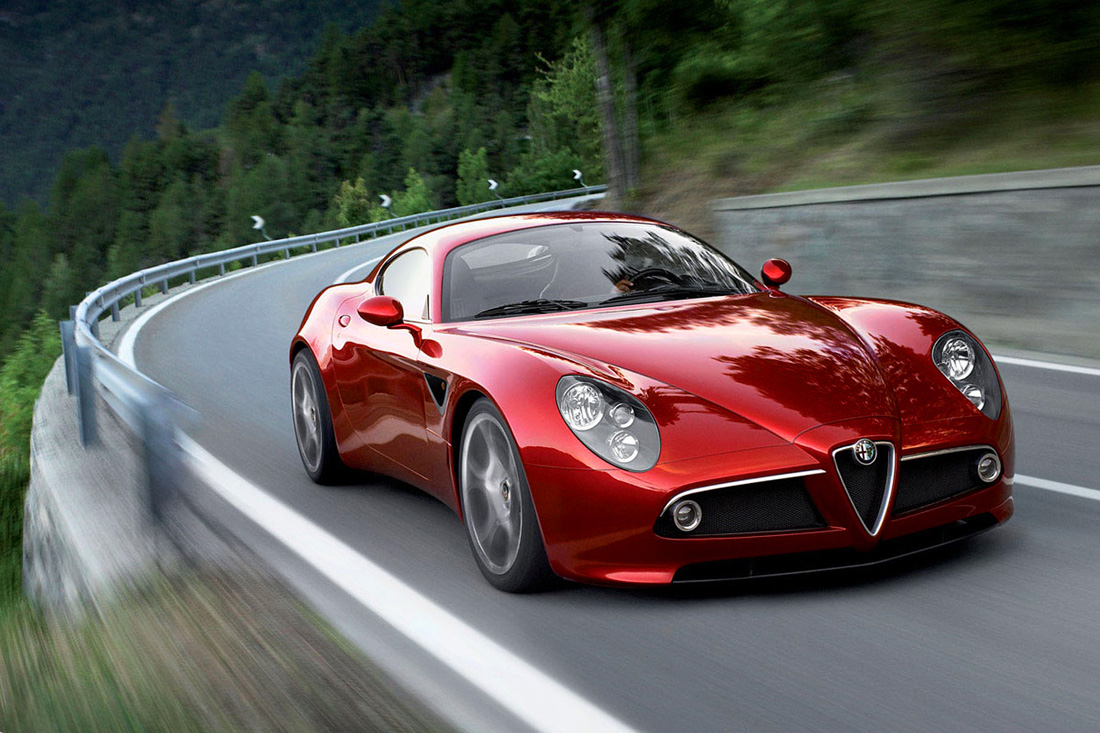 Beauty is subjective. However, while acknowledging individual tastes in car design, certain car models tend to come up time and time again, in terms of their classy and iconic looks. Here are 15 all-time classics, listed as a gift for your car enthusiastic soul.
1. 1954 Mercedes-Benz 300SL
If you have a love for cars and money in your wallet, then this is the ultimate one for your collection. The Mercedes-Benz 300 SL (W198) was the pioneer of the SL-Class grand tourer and fastest production car of its time. Announced in 1954 as a two-seater coupé with distinguishing gull-wing doors, after that it was offered as an open roadster. Of those, only 1,400 were coupes. Designed by Daimler-Benz, Mercedes-Benz 300SL has a top speed of 260 km/h (160 mph) (3.25:1) with 212 HP.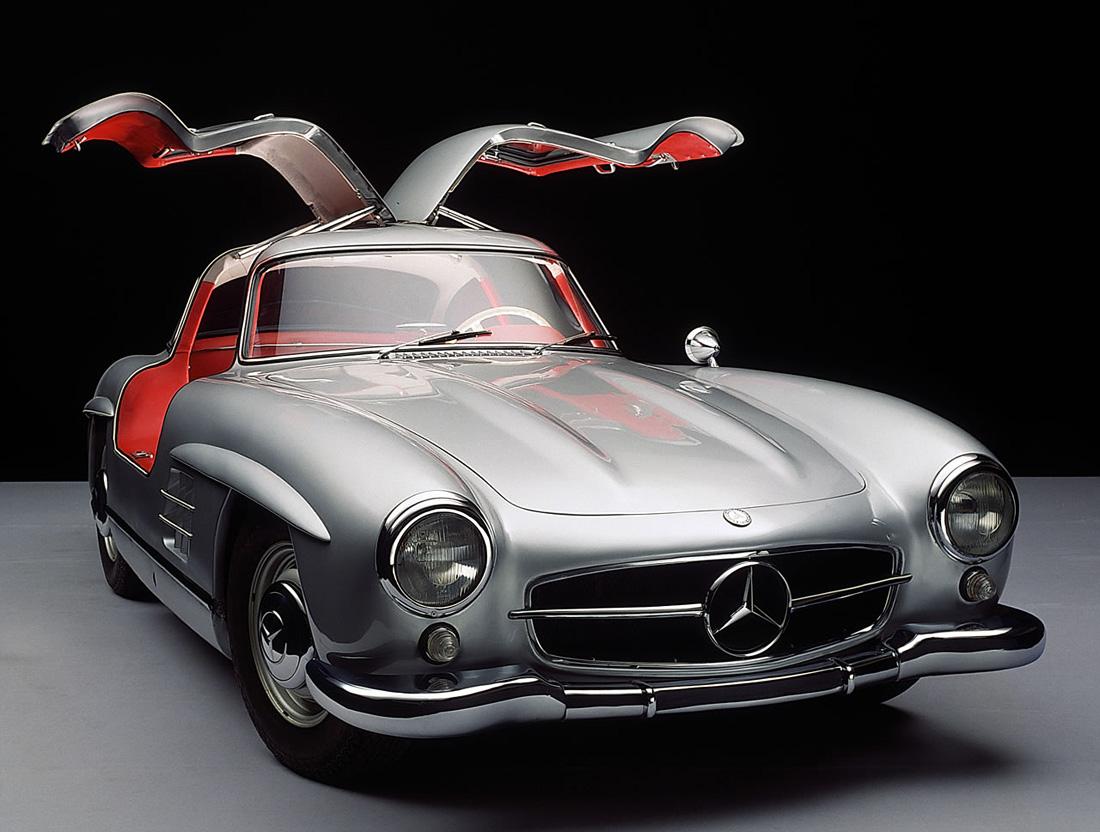 2. Ferrari 250 GTO
Styled and designed by designers like Giotto Bizzarrini andSergio Scaglietti. The Ferrari 250 GTO is a competing racing GT car which was created by Ferrari from 1962 to 1964. The 250 GTO is one of the most wanted Ferraris one can buy. This work of art comes with a several million pound price tag. The qualities of the Ferrari 250 GTO are refined by its racing inheritance, aided by itspresentation in the form of the 250's 3.0l V12, which yields nearly 300 bhp and 0 to 60mph within a time of nearly 6.1 seconds. Alsotouchesa top speed of 158mph.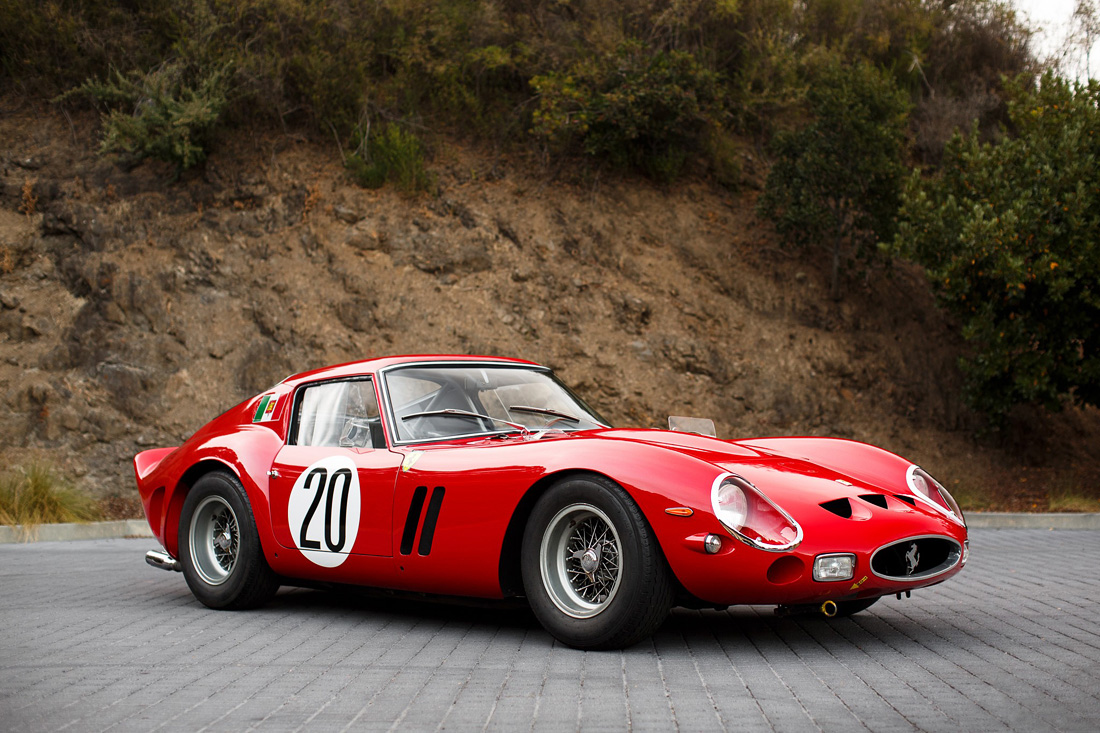 3. Aston Martin DB5
Though not the first, the DB5 is known for being the most renowned James Bond car, which first made an appearance in the movie Goldfinger. The DB5 is distinct for its mechanical components and for the dominant but relaxed style with which it cruised the highways. Top speed of an impressive 143 mph (230 km/h) and power ranging upto 282 bhp (210 kW) at 5,500 rpm (210) Net HP. The Aston Martin DB5 is a British luxury grand car, created by Aston Martin and designed by the Italian coachbuilder Carrozzeria Touring Superleggera. Launched in 1963, it was a development of the final Aston Martin series of the DB4. The fact that it was a prized possession of two of the most renowned Englishmen of the 20th century (although one a fictional character) was all the proof the world needed that the DB5 was "the" car of the moment.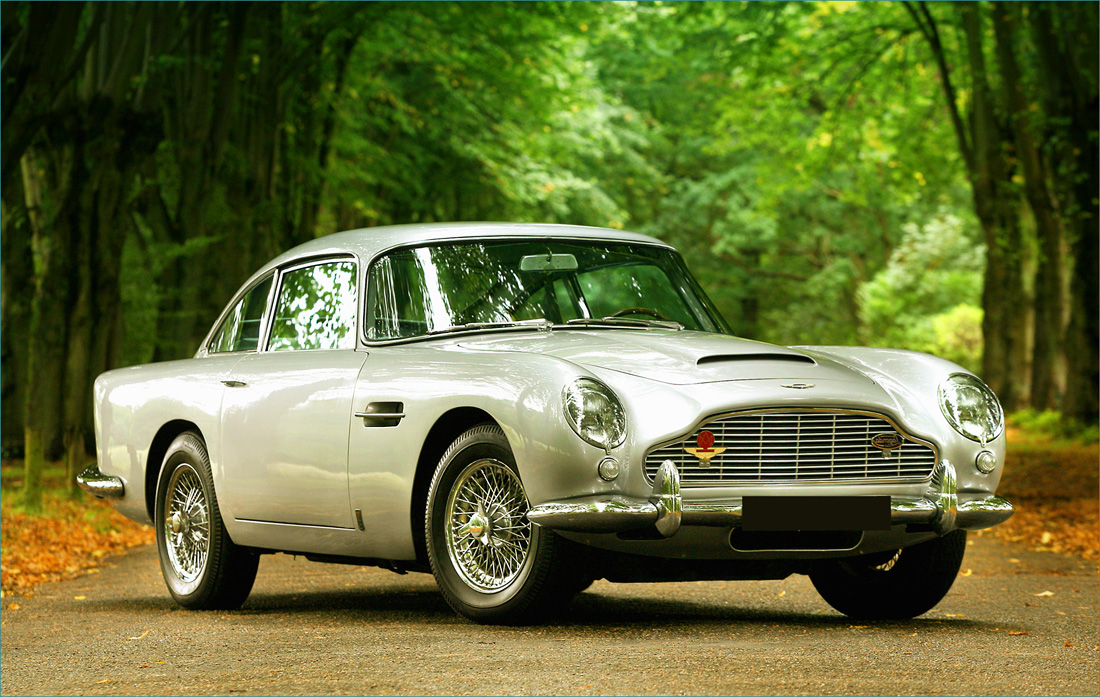 4. Alfa Romeo 8C Competizione
This car was first presented as a concept car at the 2003 Frankfurt Motor Show and later sold to the public in the 2007 model year. Designed by an Italian automaker it has a top speed of 292 km/h (181 mph) and power 331 kW (450 PS; 444 hp) @ 7000 rpm. The Alfa Romeo 8C Competizione is undoubtedly one of the most beautifully designed cars of all time.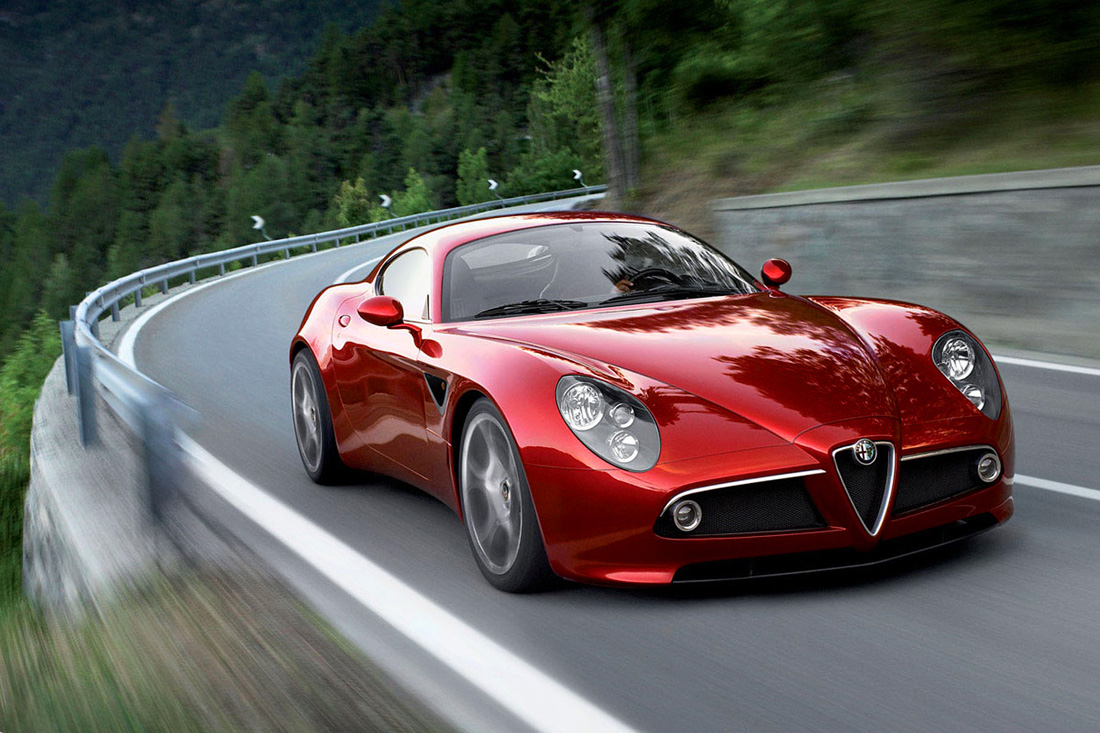 5. Mercedes-Benz SSK
The SSK model was first manufactured by Mercedes-Benz between 1928 and 1932. Designed by Ferdinand Porsche it has a top speed 193.1 kph / 120 mph and is powered upto 223.7 kw / 300 bhp @ 3400 rpm. The SSK is one of the most revered sports cars in the world and this one features a distinctively attractive body. The SSK's extreme performance and numerous competitive successes made it one of the most highly considered sports cars of its era.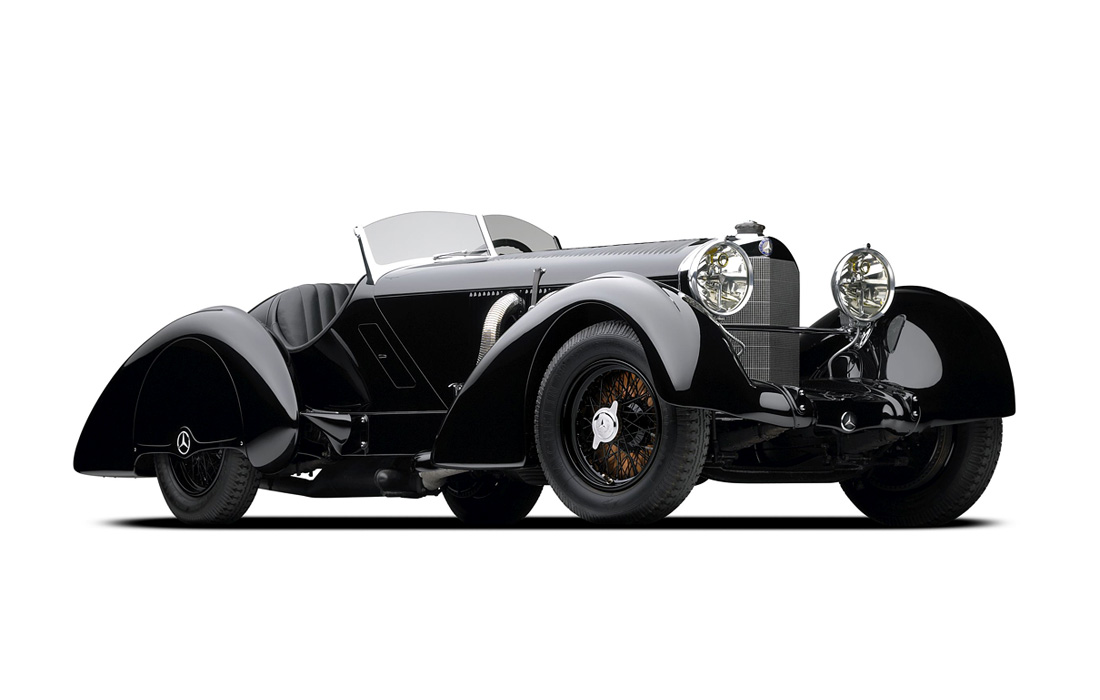 6. Ferrari 458 Italia
If there's something better than a gorgeous, red Ferrari 458 Italia, it's that same lovely, red Ferrari with its top open! In Ferrari's first official declaration of this car launching, the 458 was labelled as the successor to the F430 but rising from an completely new design, uniting technologies established from the company's experience in Formula 1, designed by Pininfarina. As tools of pure speed, only a few cars can touch the 458 Italia and its convertible corresponding car, the 458 Spider. With whopping power of a562-hp V-8 mated to a seven-speed dual-clutch transmission and riding on an F1-inspired suspension, this car reaches speeds of 340 km/h (210 mph). The mid-engine 458 is as pure a sports car as anything on the road. It airs the part too, with X-Acto knife design and an excitable interior.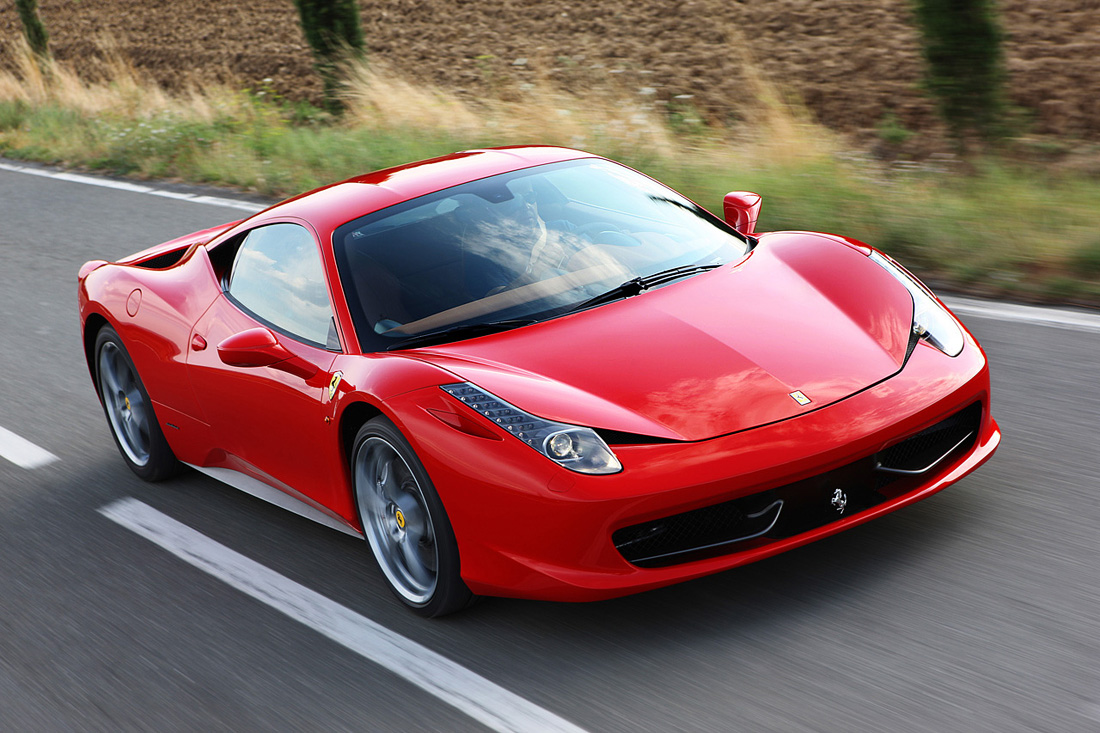 7. Jaguar XK120
An open-top car with a long body and capacity for two people. Instead of a sporty and flashy concept, the designer chose bold colors but thenpolished them in a way that made the car look soft and calm. The Jaguar XK120 is a sports car which was manufactured by Jaguar between 1948 and 1954. Powered with 160 bhp (119 kW; 162 PS) @ 5000 rpm and atop speed of 132.596 mph (213.393 km/h) the Jaguar XK120 is a unique classic. It is looked upon by many as the supreme model of all Jaguars. But whatever your view, the XK120 definitely set the standard for all Jaguar sports cars to follow.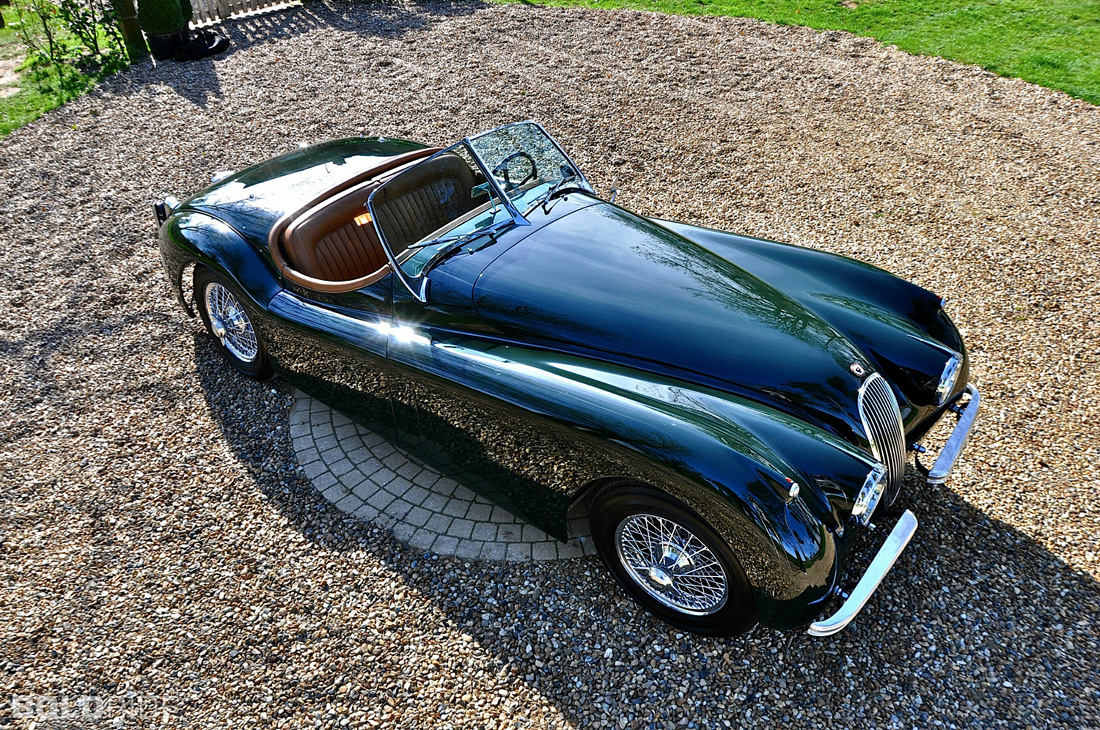 8. Talbot-Lago T150 CSS
This car was aimed to be a race car which was made by tightening the frameworkcross members and installing a new dry-sump hemi-head 3996cc. The straight-six racing engine was good for 160 hp and 120 mph. Powered by 104.4 kw / 140.0 bhp @ 4200 rpm with a top Speed 185.1 kph / 115.0 mph. The Talbot-Lago T150 CSS is a sheer beauty for car enthusiasts.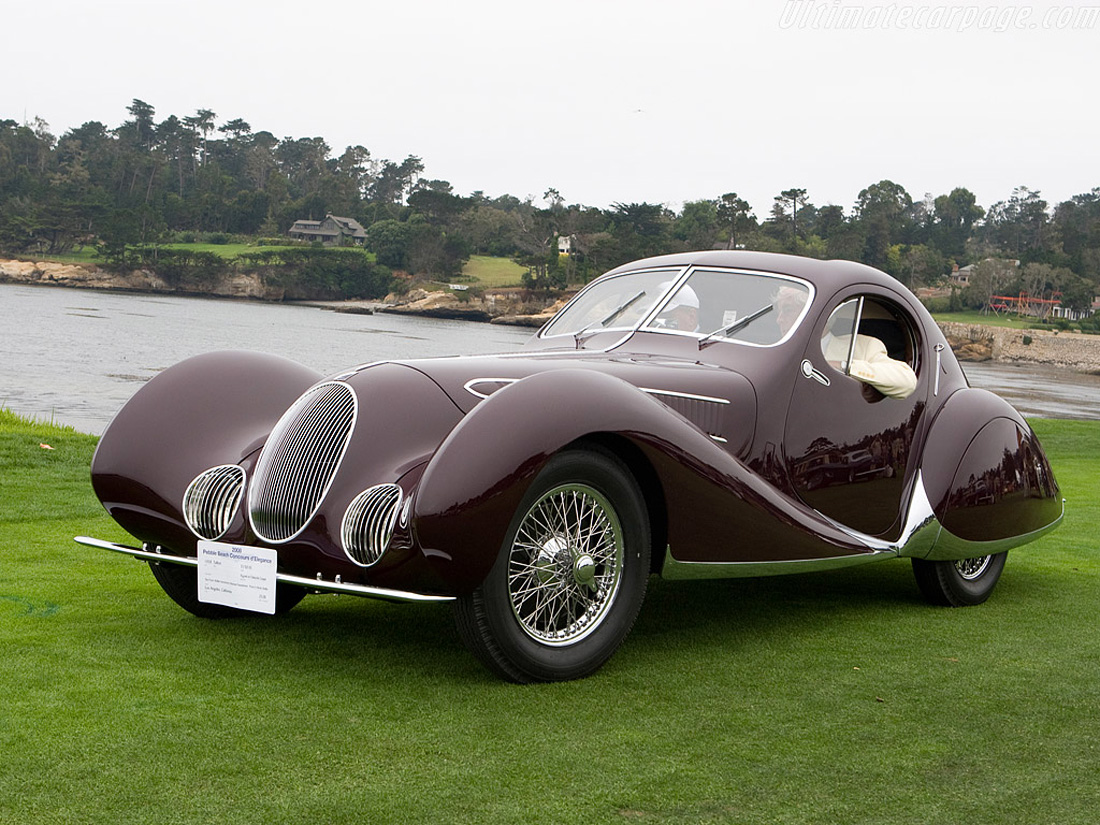 9. Ferrari LaFerrari
LaFerrari is a limited edition hybrid supercar. The car as well as its name were officially revealed at the 2013 Geneva Auto Show. Designed by Centro Stile Ferrari under Flavio Manzoni with power of 789 HP and speed ranging upto 217 mph (349 km/h). LaFerrari is the first mild hybrid from Ferrari, it delivers the highest power output of any Ferrari but at the same time,reduced fuel consumption by40 percent.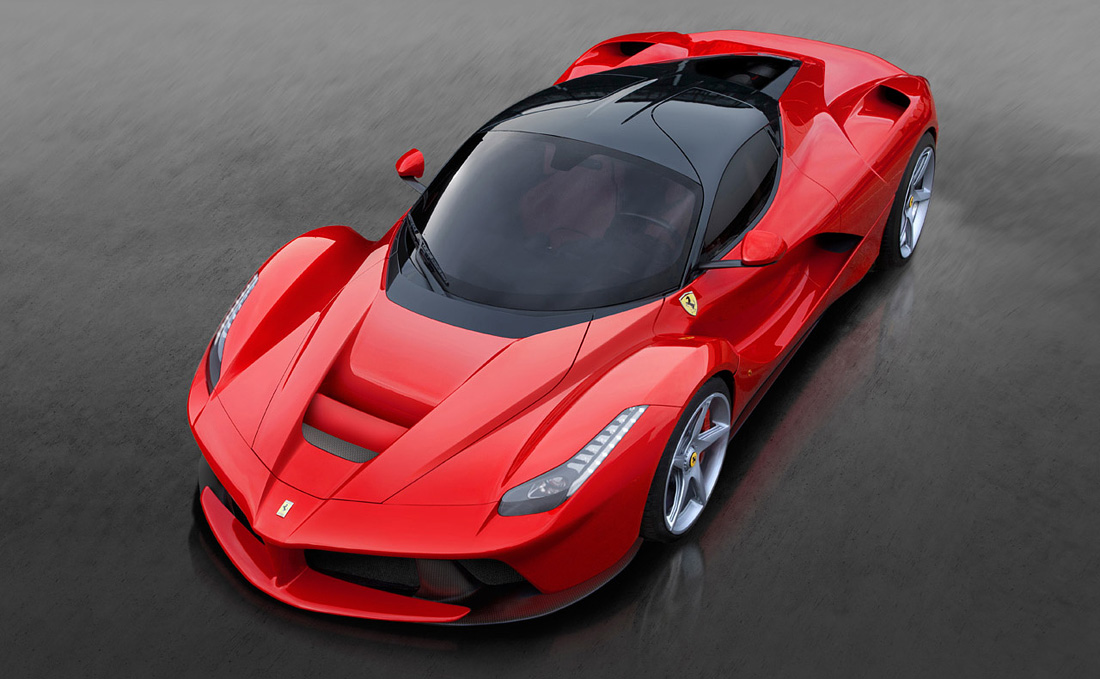 10. Audi R8
When the Audi R8 is seen on the road, it cannot help but steal the spotlight. With its striking angular lines and glamorous, glass-covered engine, the R8 has animpressivepresence, that makes it difficult to look anywhere else. Designed by Walter de Silva and Frank Lamberty and launched in the year 2006, the Audi R8 has a Top Speed of 316 kilometers per hour (196.4 mph) and horsepower of 540 hp.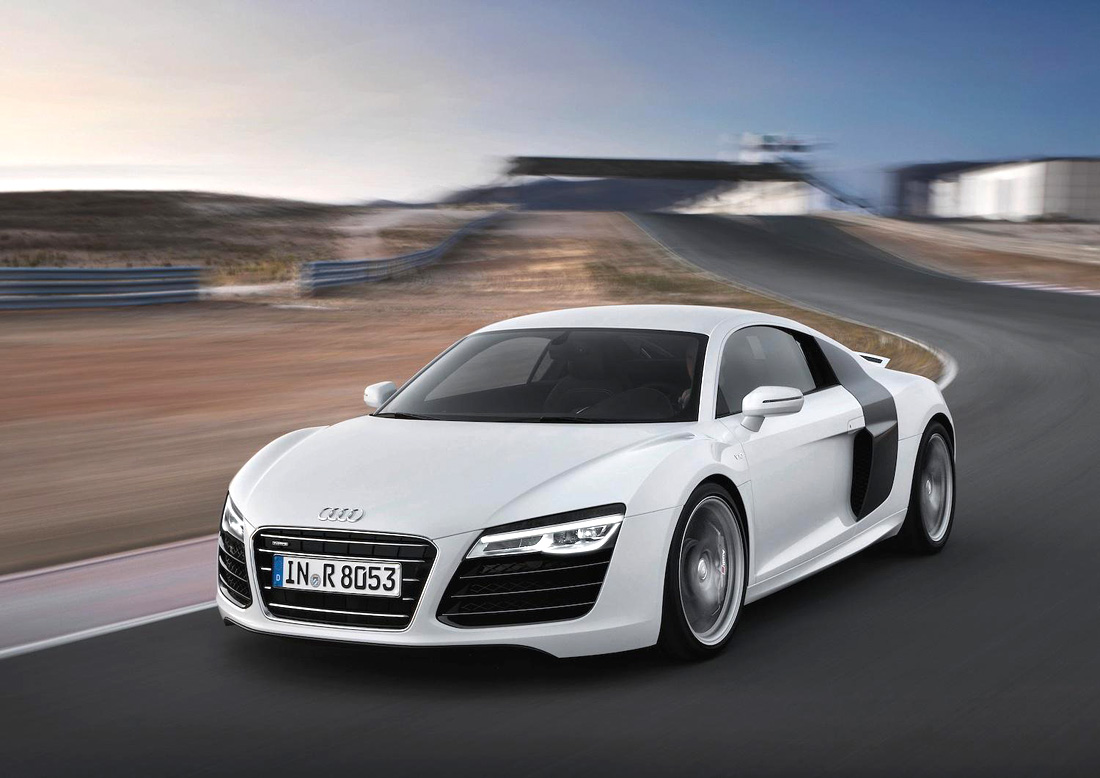 11. 1939 BMW 328 Roadster
The BMW 328 Roadster is a sports car made between 1936 and 1940.The body was designed by Peter Szymanowski, Fritz Fiedlerand and Alfred Böning. It has powerof80 PS (59 kW; 79 hp)@5000rpm and speeds ranging upto 150 km/h (93 mph). The BMW 328 is renowned and legendary. It is accredited by car fanatics all around the world for achieving a special pedigree, presence and uniqueness. The 328 proved that it was proficient at sustaining extremely high speeds over long distances, without grievances. The cars blend of remarkable output and faultless road holding over threw challenges from manyinfluential rivals.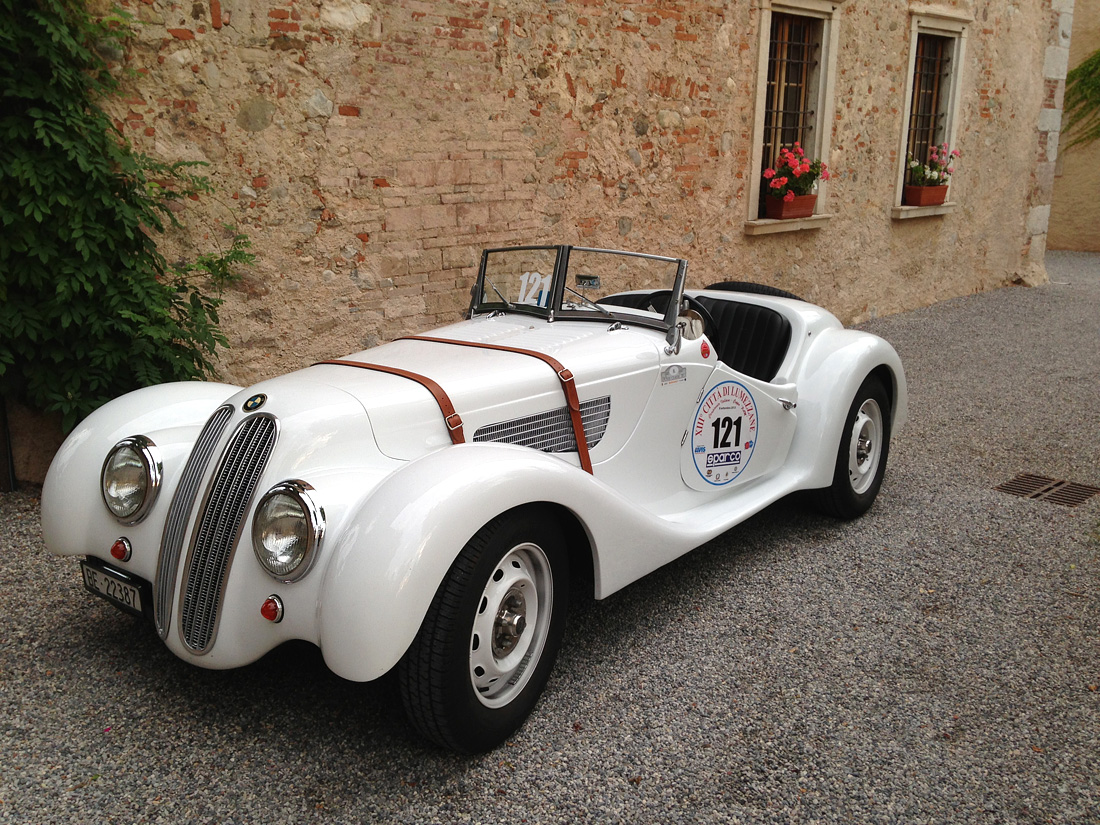 12. Bugatti Veyron
The Bugatti Veyron EB 16.4 is a mid-engined sports car, designed and developed in Germany by the Volkswagen Group and manufactured by Bugatti Automobiles S.A.Sin Molsheim, France. Launched in the year 2014, Bugatti Veyron has powerof 736 kW (1001 HP) at 6 000 rpm and atop speed of 407 km/h. The Veyron's looks and performance took automotive thinking to a new height.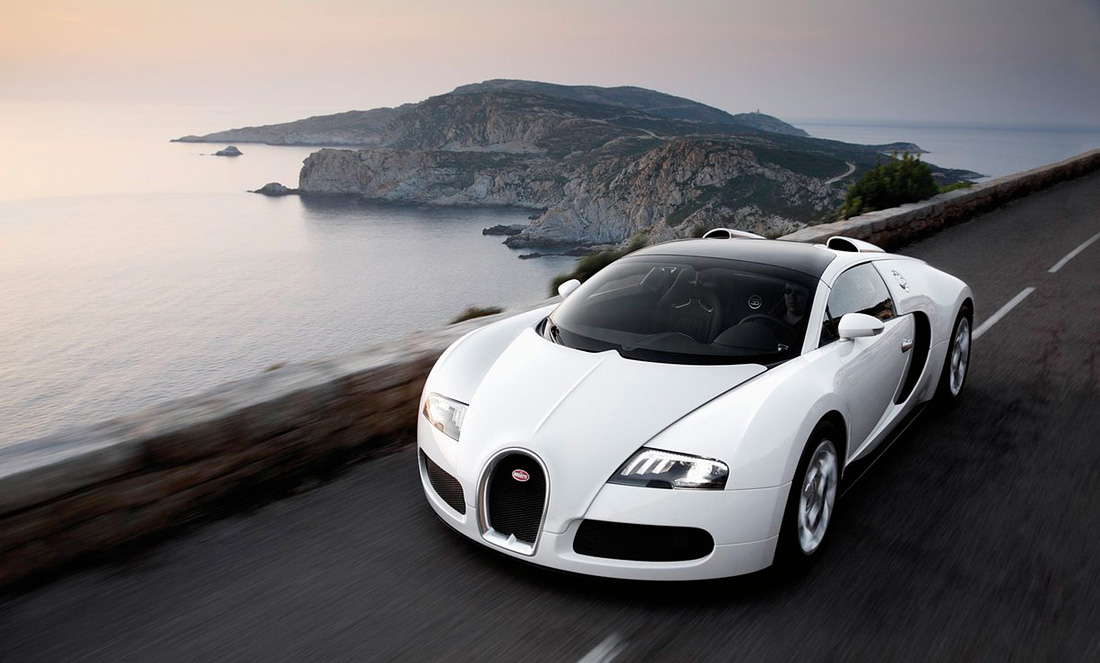 13. Bentley Mulsanne
Nothing looks quite like a Bentley Mulsanne. The Bentley Mulsanne is a luxury car produced by Bentley Motors in the U.K. Launched in 2010 with a power of 505 hp / 377kW / 512PS @ 4,000rpm and speeds upto 184 mph / 296 km/h. The cars sleek exterior appears to be hewn from solid metal.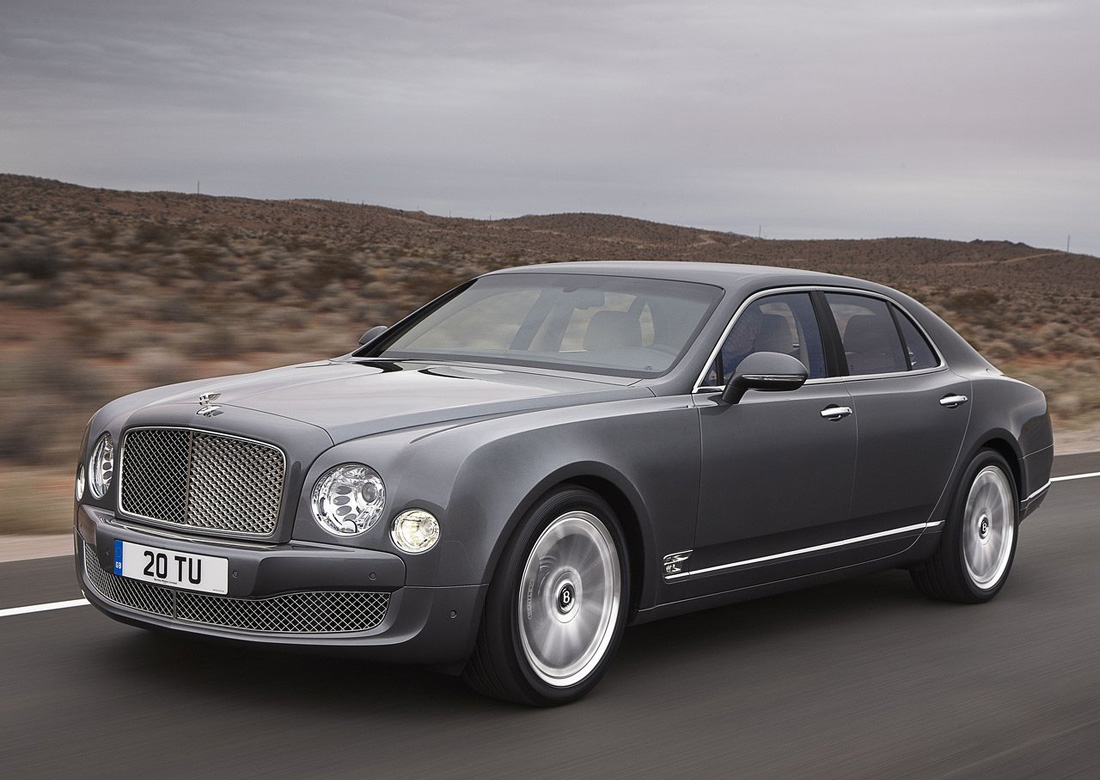 14. Jaguar F-Type Coupe
A two-seater sports car, the Jaguar F-Type is based on anabridged platform of the XK convertible.Designed by Matthew Beaven (2010, 2011) and Ian Callum. The car possesses exciting performance, buoyant and stable handling and day to day usability. The F-Type is a true Jaguar sports car. It syndicates effortless, nerve-racking performance and precise, responsive handling with everyday enhancements and usability. This Jaguar is boostedwith a3.0 liter V6 340 hp engine that delivers great and effective performance with speeds ranging upto 171 mph (275 km/h).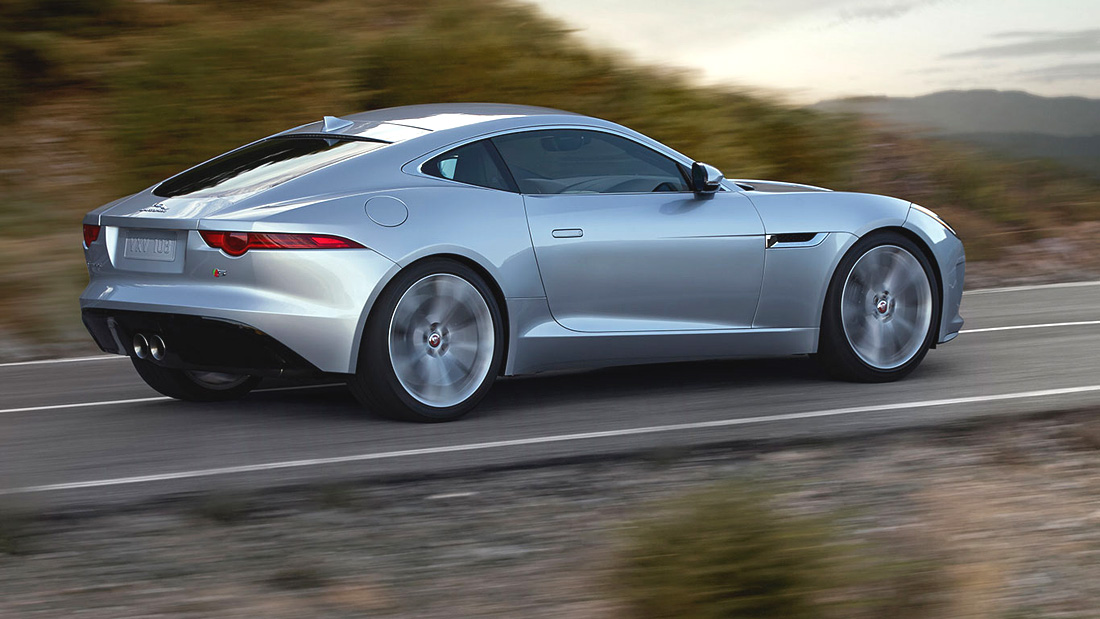 15. Porsche Carrera GT
The Porsche Carrera GT is a supercar that was manufactured by Porsche between 2004 and 2007 in Leipzig, Germany. It has powerof 605bph @ 8000 and Speed of 205 mph (330 km/h). The Carrera GT is not just anunusual vehicle, but also part of a rare class of Porsche labelled supercars. It is obscenely but temptingly quick, stunningly balanced and extraordinarily engineered.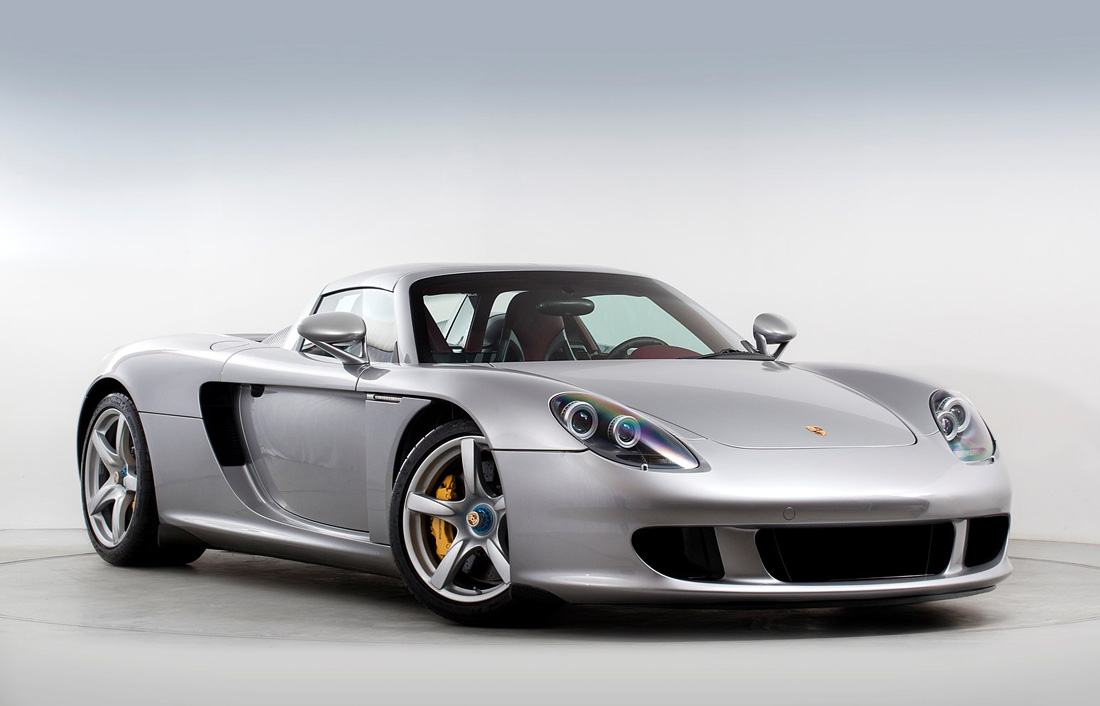 And be sure to check our previous post about 10 most expensive cars in the world and collection of the best free car templates and themes.