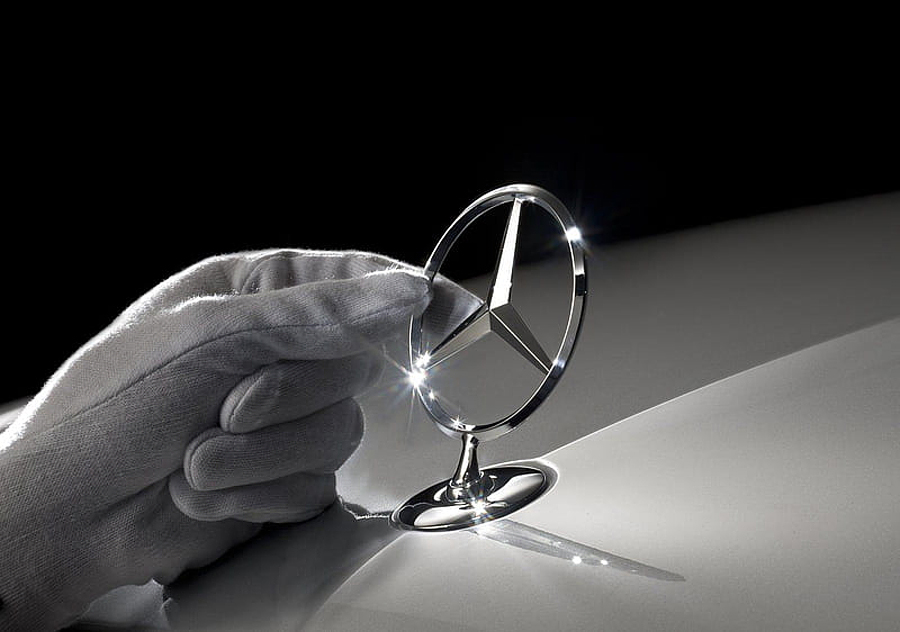 A logo is the visual embodiment of a company's identity, a representation of its values, mission, and reputation. It's the first thing a customer sees and must leave a lasting impression.
In today's fast-paced business world, having a fantastic and visually appealing logo is essential for a company's success. It's not just the designer's expertise that makes a logo meaningful and attention-grabbing, but the company's reputation and fame, alongside the recognition of its products and services, play an equal role. In this article, we take a journey into the world of iconic logos and showcase 15 companies with some of the world's most beautiful and remarkable symbols.
Companies with Cool Logos
From tech giants to fashion powerhouses, these logos are a testament to the prestige, quality, success, and visual appeal of the corporations they represent. Join us as we discover the story behind each logo and how it helped shape the brand.
Apple
Founded in 1976 by the visionary trio of Steve Jobs, Steve Wozniak, and Ronald Wayne, Apple has come to epitomize elegance and innovation in technology. Its notable logo is an ode to Newton's famous story and gravity-defying apple. Apple has gone on to become one of the world's most successful companies with the release of products such as the iPhone, iPad, Macbook, and Apple Music, which have all increased the visibility of their emblem across the globe.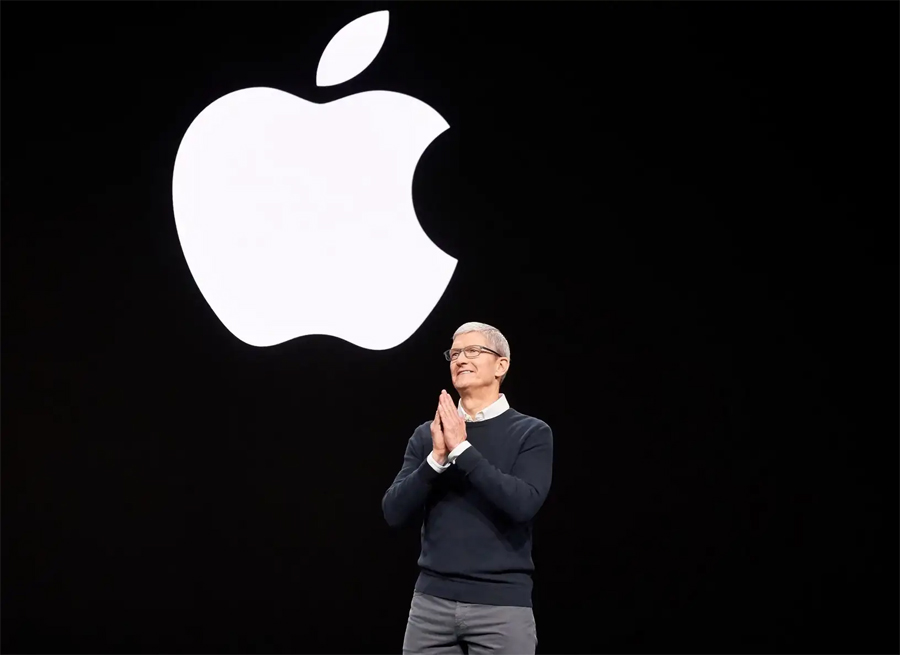 Image source: www.apple.com
Its simple and cool logo has become synonymous with quality and innovation, backed by the world-renowned design excellence that Steve Jobs embodied. The sleek design of their latest products continues to revolutionize how people communicate, work, and collaborate.
McDonald's
Established in 1940 by brothers Richard and Maurice McDonald, McDonald's has become known as the leading fast-food chain with more than 40,000 outlets in 119 countries. The logo, two golden arches of an M, symbolizes McDonald's promise of providing quality food, friendly service, and great value for money.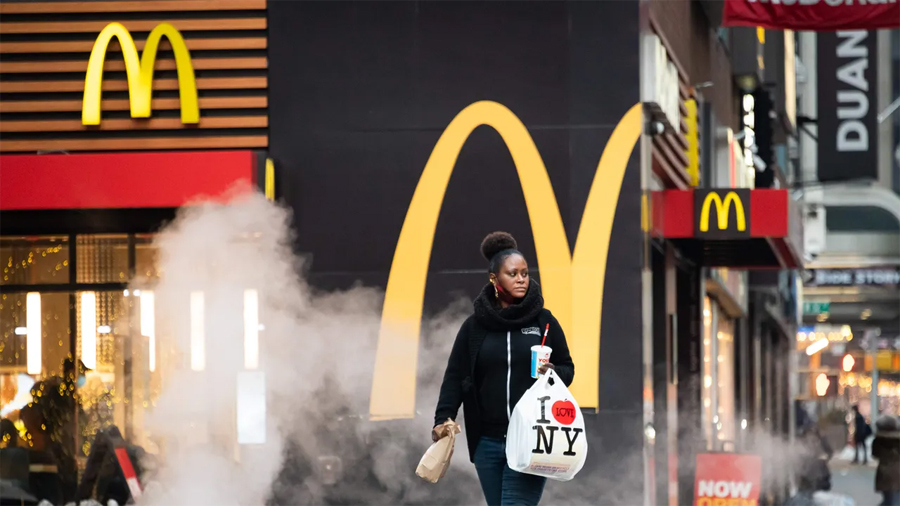 Image source: Getty Images
Over the years, this brand has also enjoyed a significant presence due to its effective marketing campaigns, with 2020 marking the 100th anniversary of its classical golden arches. With menu innovations, kid-friendly activities, and a commitment to promoting healthy options, the corporation strives to offer a pleasant dining experience for clients, becoming one of the most recognizable brand logos in the world.
Coca-Cola
One revolutionary product that changed the global beverage market, Coca-Cola, was first introduced in 1886 by pharmacist John Pemberton. Every sip of this beverage invites nostalgia with its quintessential red-and-white logo featuring a distinctive Spencerian handwriting well-known and used in the United States at that time. This Coca-Cola symbol has come to represent quality and become the brand with the most famous logo in the world due to its memorable advertising campaigns and slogans such as "The pause that refreshes" and "The real thing."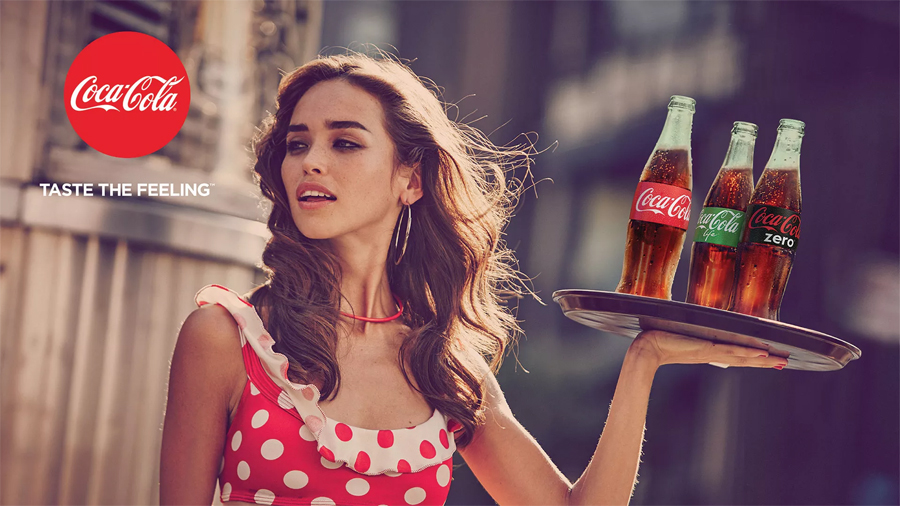 Image source: www.adweek.com
As one of the viral brand representations, this red-and-white emblem proves that making label plays a pivotal role in the company's success and is a constant reminder of Coca-Cola's heritage and mission to bring people together with a joyous sip of refreshment.
Toyota
Established in 1937 by Kiichiro Toyoda, Toyota has since become one of the top car manufacturers around the world and companies with cool logos that impress, express, and inspire. Its symbol features three ellipses that metaphorically illustrate the customer's hearts, product, and progress. This further highlights Toyota's commitment to innovation and customer satisfaction and its ability to merge style with reliable engineering.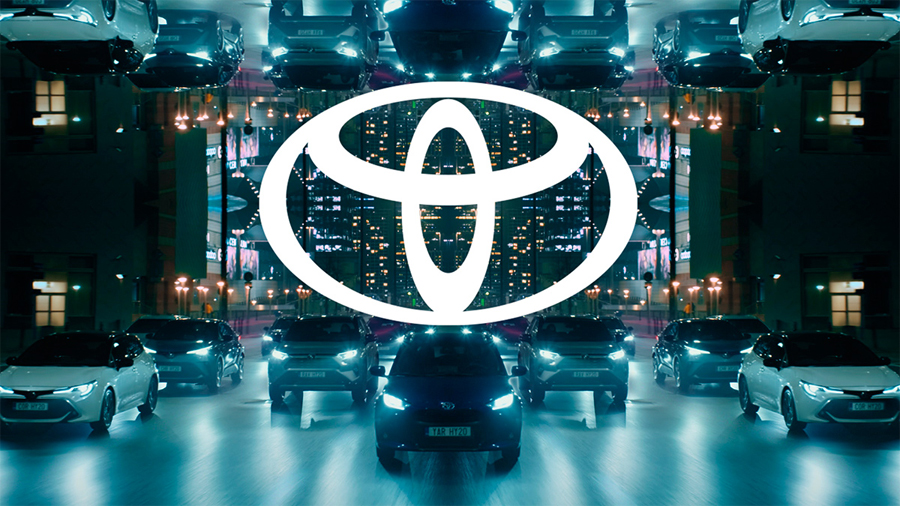 Image source: www.topgear.com
Toyota's badge serves as a reminder that the company aspires to produce unique vehicles created with an individual in mind. The company's success is evident in its global expansion, providing people with advanced technologies, high-performance cars, and quality vehicles for all budgets.
YouTube
Launched in 2005 by Chad Hurley, Steve Chen, and Jawed Karim, YouTube immediately gained attention from people across the globe. The logo embodies its mission – to share entertainment and knowledge with the world – with the legendary red play button on a white background. Now perceived as one of the most visited websites with cool logos, YouTube offers an extensive library of content stretching from educational videos to full-length films.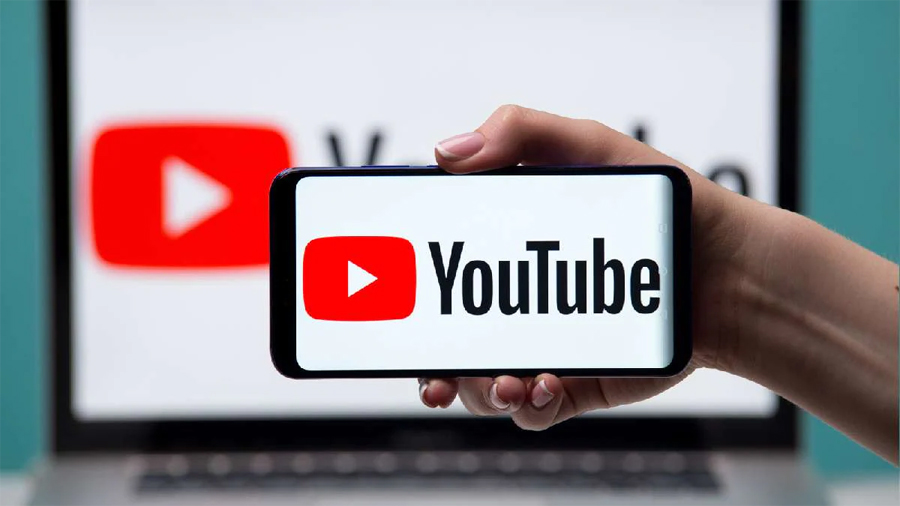 Image source: www.businessinsider.com
With billions of logged-in users every month, YouTube is a platform that continues to expand its reach globally, giving people access to a variety of content.
Google
Founded in 1998 by tech geniuses Larry Page and Sergey Brin, Google has become a leader in search engine technology. Its logo's smooth, multicolored, and serif font symbolizes Google's commitment to innovation, technology, and information. It is not without reason that the mission of "organizing the world's information and making it universally accessible and useful" is personified in this logo.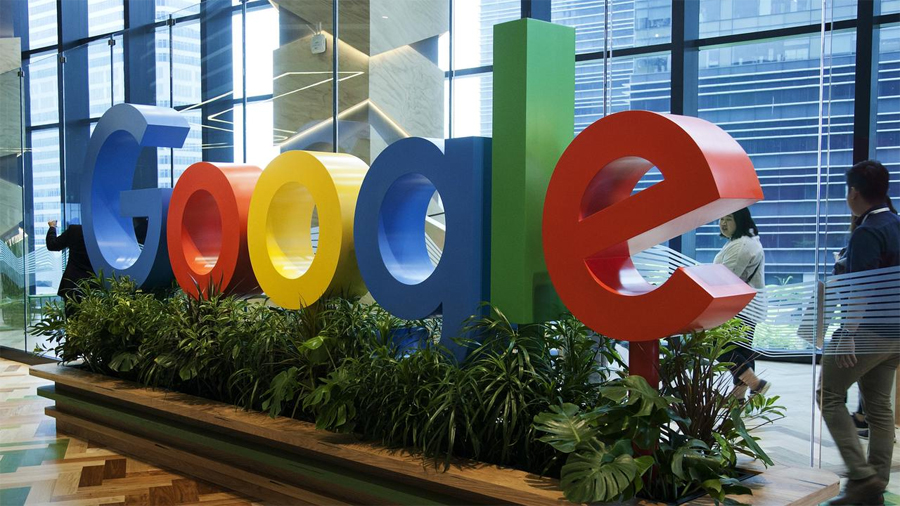 Image source: www.theaustralian.com.au
Google's emblem has come to represent progress in a digital age, pioneering technological breakthroughs transforming how we communicate and interact with the world. The company's impressive list of products has also expanded to include smartphones, wearables, cloud storage, and other services, helping people quickly access information.
Shell
With its founding in 1907 by Marcus Samuel, Shell is one of the oldest and most renowned oil & gas companies across the planet. The timeless logo features a mussel shell, traditionally used as a form of currency in some cultures, combined with a shield that stands for Shell's dedication to safety when dealing with energy.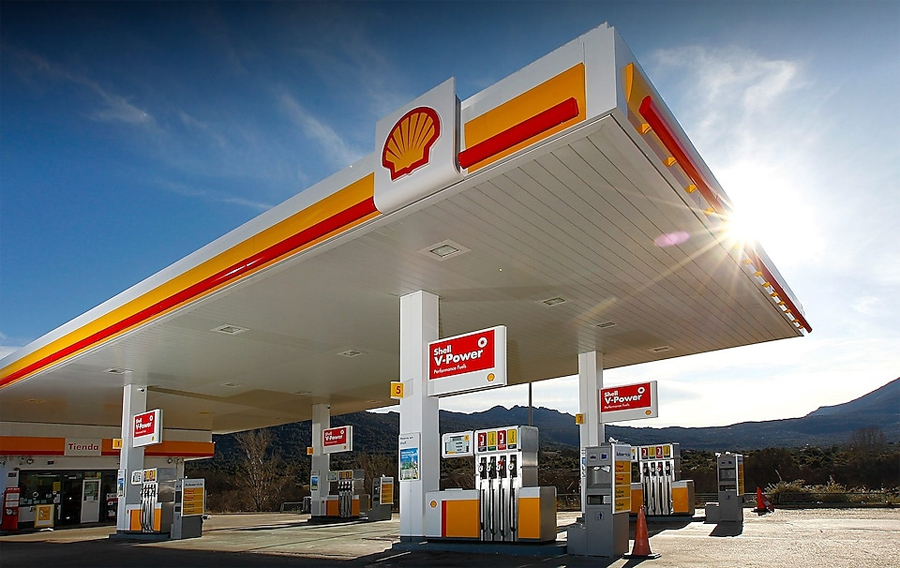 Image source: www.shell.es
This emblem has gained massive visibility worldwide and has become associated with Shell's excellent services and products, such as petrol, diesel, gas, lubricants, and greases. Shell has also become known for their dedication to sustainability with their projects, such as investing in renewable energies and research & development.
Mercedes-Benz
Mercedes-Benz is an eminent representation of luxury cars, founded in 1926 by Karl Benz and Gottlieb Daimler. Their signature logo comprises three parts: a tri-star symbolizing dominance on the land, sea, and air, a laurel wreath signifying victory and excellence, and the brand name itself. This badge has become acknowledged internationally as an insignia of luxury, innovation, and quality.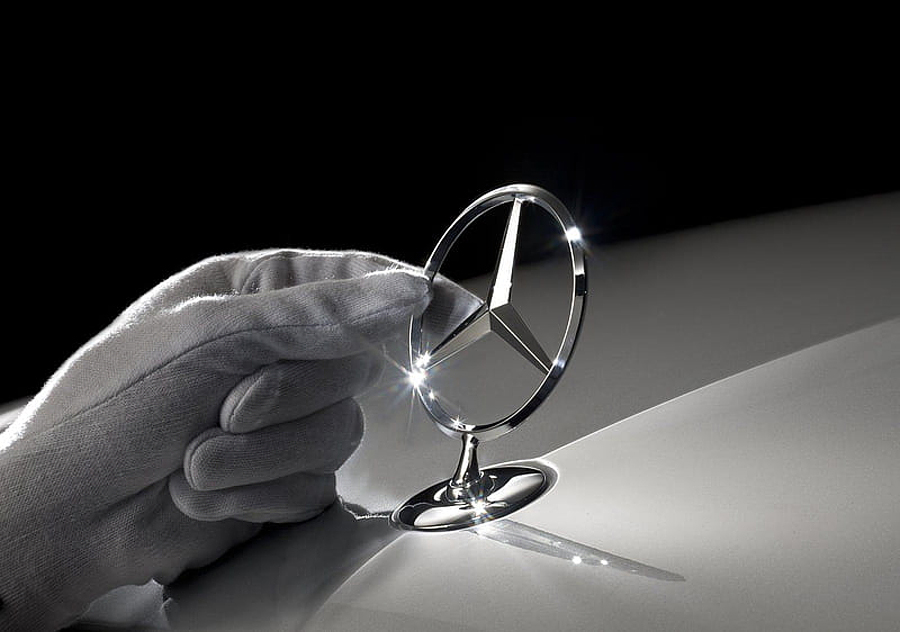 Image source: www.autonews.com
Mercedes-Benz vehicles are associated with power, sophistication, craftsmanship, and unmatched performance. Besides, the company continues to revolutionize the automotive industry by introducing electric cars and advanced driver-assist technologies.
Playboy
The brainchild of Hugh Hefner in 1953, Playboy is an illustrious lifestyle magazine with an eye-catching logo featuring a bunny wearing a bow tie and a top hat. The side profile of a simple black and white bunny with a necktie was created by the graphic illustrator Art Paul, who acted as Playboy 's art director for 29 years. This mark epitomizes the luxury lifestyle and Playboy's penchant for breaking boundaries, leading to massive recognition.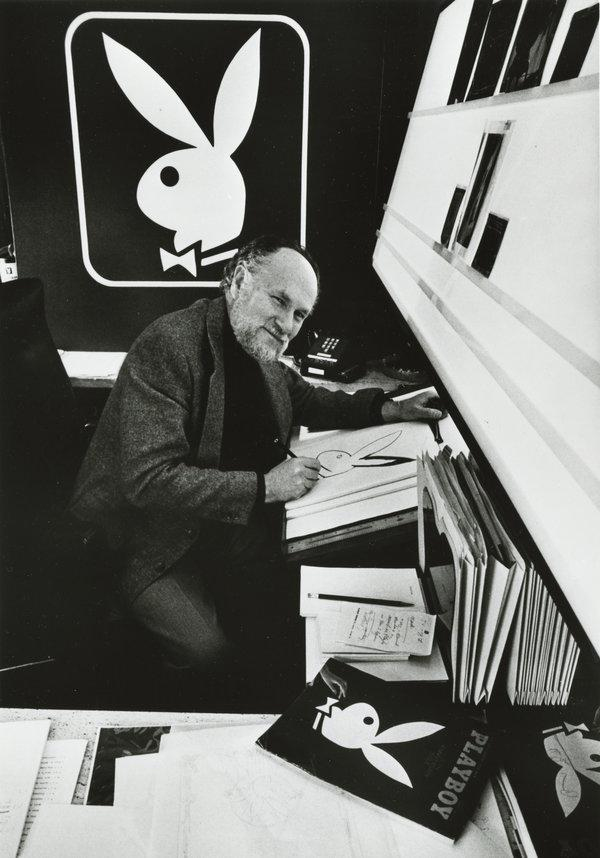 Image source: thehundreds.com
Playboy strives to provide edgy content that celebrates beauty while empowering the modern woman. The magazine has become home to some of the most prolific writers and photographers, creating epochal covers that have been seen internationally.
Chanel
Chanel is arguably one of the most influential fashion houses to date, founded in 1909 by Gabrielle "Coco" Chanel. In 1925, the flair fashion designer, Gabrielle Chanel, craft the company's iconic logo. The classic logo features two intertwined C's, representing Coco's name and her vision for modern fashion.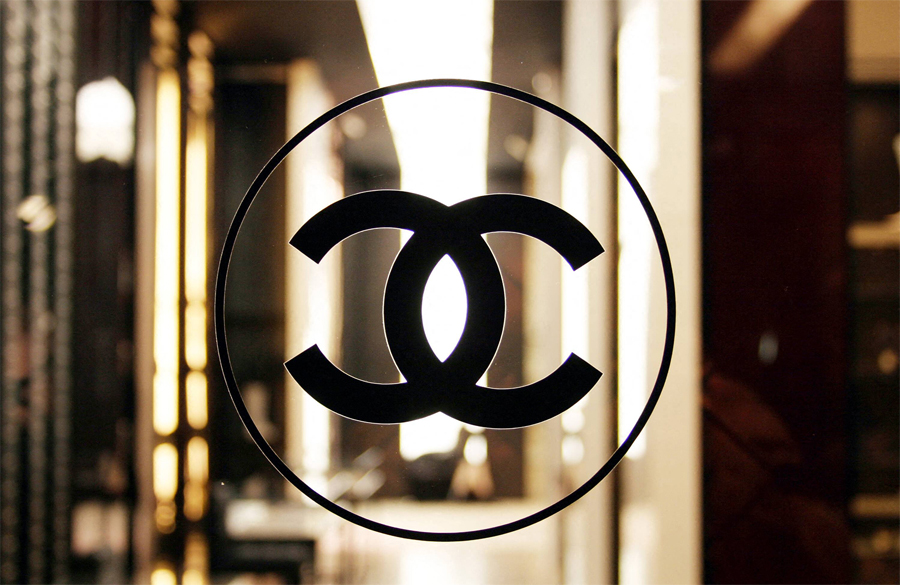 Image source: abacapress.com
This badge has been universally acknowledged as a symbol of luxury, cutting-edge designs, and stunning craftsmanship. From the little black dress to its signature tweed blazers, Chanel has created timeless pieces that remain trendsetting today. Its unique blend of haute couture, ready-to-wear, and accessories continues to captivate fashion enthusiasts.
eBay
Established in 1995 by Pierre Omidyar, eBay is a multinational corporation and online marketplace. The famed logo may not stand out in grabbing human curiosity. However, it is meant to convey trust, connection, and surprise to the customer while highlighting eBay's commitment to providing a superior shopping experience.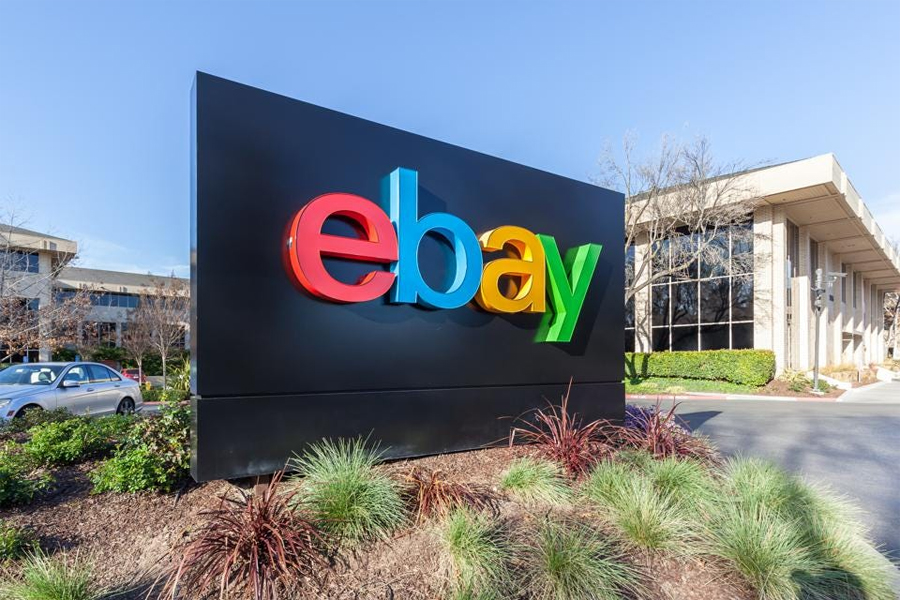 Image source: forbes.com
With millions of active buyers worldwide, eBay provides a trusted platform where people can buy and sell items from any corner of the globe. From new and used products to services and digital content, eBay offers something for everyone.
BMW
Founded in 1916 by Franz Josef Popp, BMW is an automotive giant that has earned respect throughout the world. The company's logo features a spinning propeller inside a blue and white circle which signifies its origin in Bavaria, Germany, and its long-standing connection with aviation.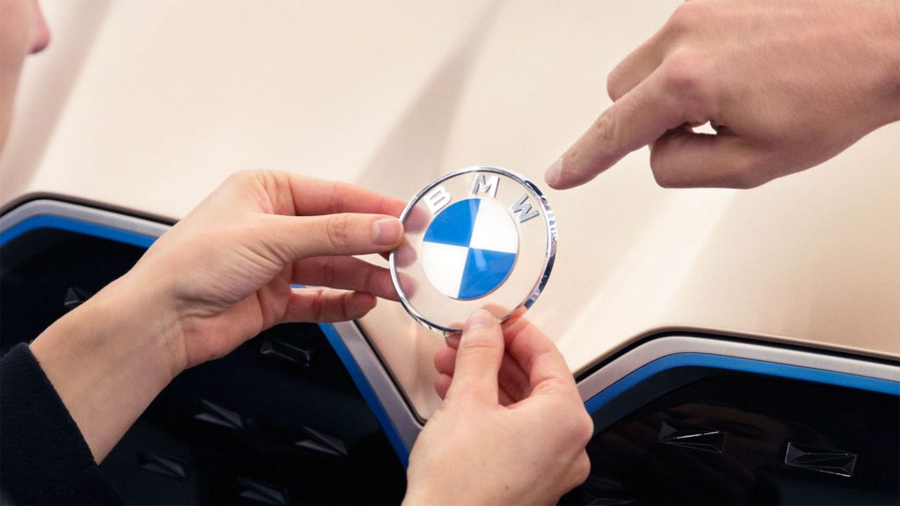 Image source: www.carscoops.com
This logo has become associated with BMW's performance, quality, and top-notch cars. BMW continues to push the boundaries of automotive engineering with its wide range of vehicles designed to provide an exciting and comfortable driving experience.
Starbucks
Starbucks is one of the most popular coffee brands, founded by three partners – Jerry Baldwin, Zev Siegl, and Gordon Bowker – in 1971. The logo features a mermaid, which embodies the mysterious origins of the brand as well as its commitment to delivering quality coffee. This symbol has become synonymous with coffee appreciation.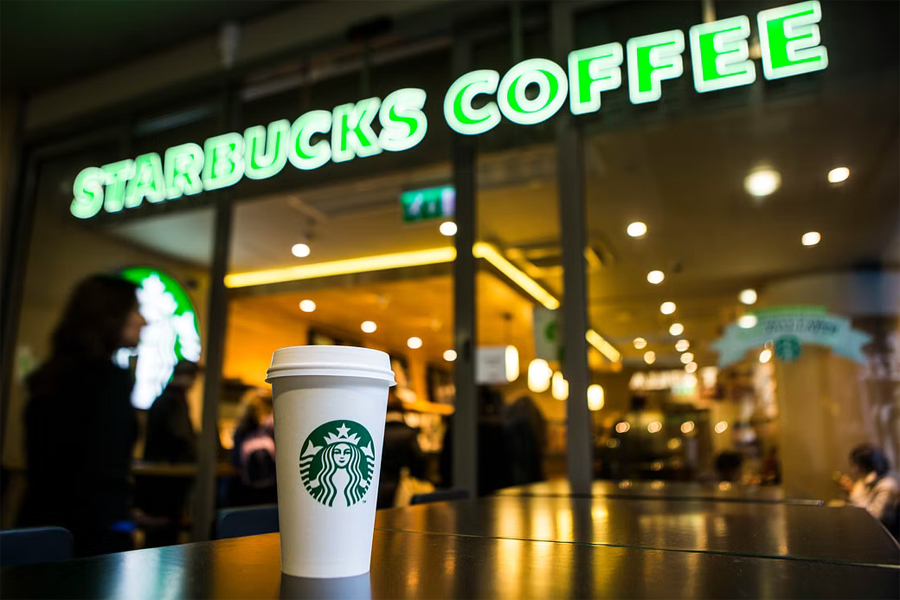 Image source: www.pratidintime.com
Starbucks continues to delight even the pickiest coffee lovers by introducing new products, seasonal favorites, and inventive recipes. The company is also dedicated to sustainability, having established ethical sourcing, reduced waste, and community involvement programs throughout its global footprint.
Tesla
Founded in 2003 by engineers Martin Eberhard and Marc Tarpenning, Tesla specializes in electric cars and is at the forefront of this industry. Its logo is the perfect juxtaposition of an exotic flower to symbolize beauty and efficiency with that of an electric motor to denote Tesla's dedication to sustainability and innovation.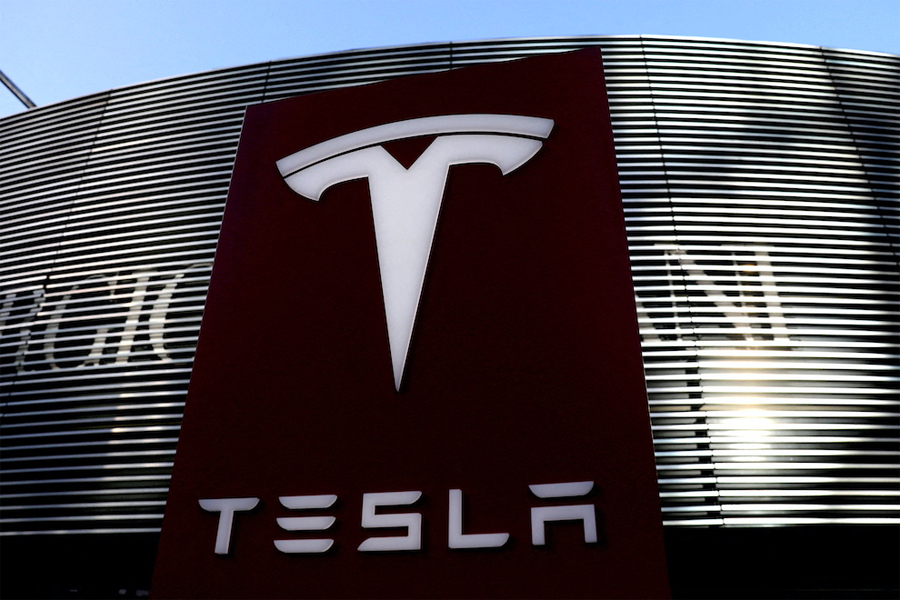 Image source: www.asiafinancial.com
Tesla continues to refashion the automotive field, emphasizing safety, range, and performance in their vehicles. The corporation provides sustainable transportation solutions, giving customers a more environmentally conscious way to get around.
Nike
Established in 1964 by Bill Bowerman and Phil Knight, Nike has become a heavy hitter among sports brands. The Nike badge is an abstract depiction of the goddess of victory in Greek mythology, Nike, which aims to inspire athletes to reach their goals. This logo is recognized for representing quality and excellence and its commitment to performance.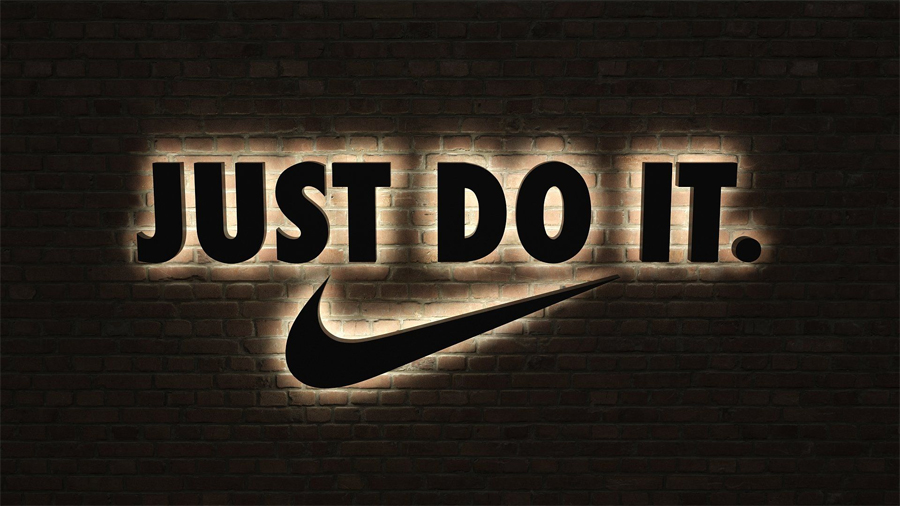 Image source: forbes.com
With collaborations with top athletes and pioneering products, Nike continues to be in the vanguard of sports culture. Last year also marked the 50th anniversary of the well-known "Just Do It" slogan, which has inspired generations to strive for success.
In conclusion, the logos of the world's top brands are beacons of brilliance that embody the ethos and mission of each company. From Apple's iconic Newton-inspired logo to McDonald's golden arches, from Coca-Cola's Spencerian handwriting to Tesla's electric motor, these cool brand logos have become powerful symbols that stand for quality, upheaval, and headway. Recognizing what each emblem stands for is essential to understanding the brand identity and appreciating its vision. With this knowledge, these badges can be seen as reminders of each brand's tremendous impact on the world and the legacy they have left behind.