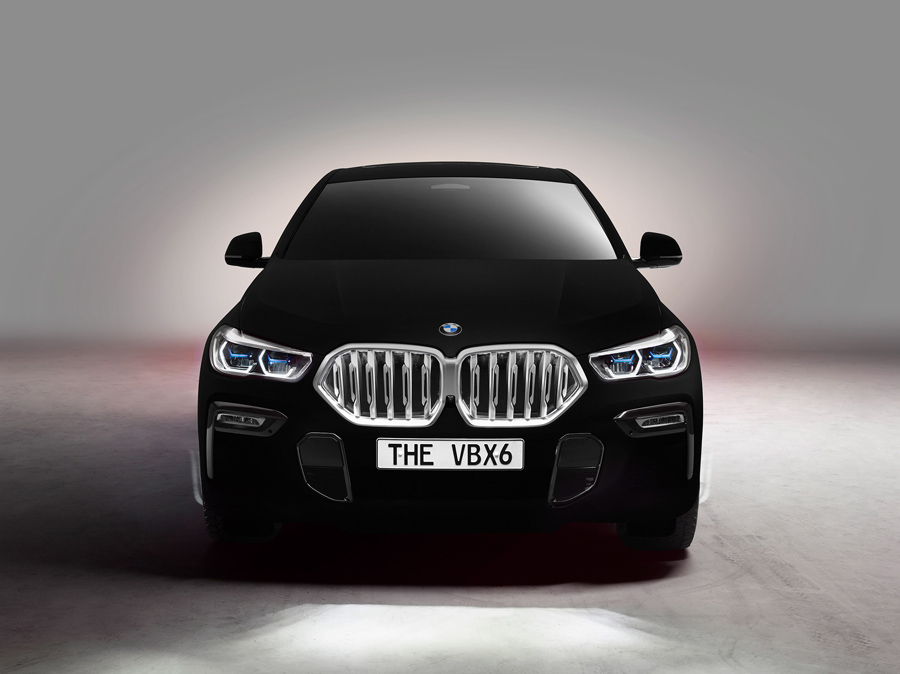 BMW has released a Vantablack version of its X6 coupe, which has been spray-painted with "the world's blackest black" pigment that absorbs over 99 per cent of light. Inventors of the Vantablack technology, Surrey NanoSystems, collaborated with creative agency Levitation 29 to coat BMW's latest X6 coupe with a sprayable version of the pigment.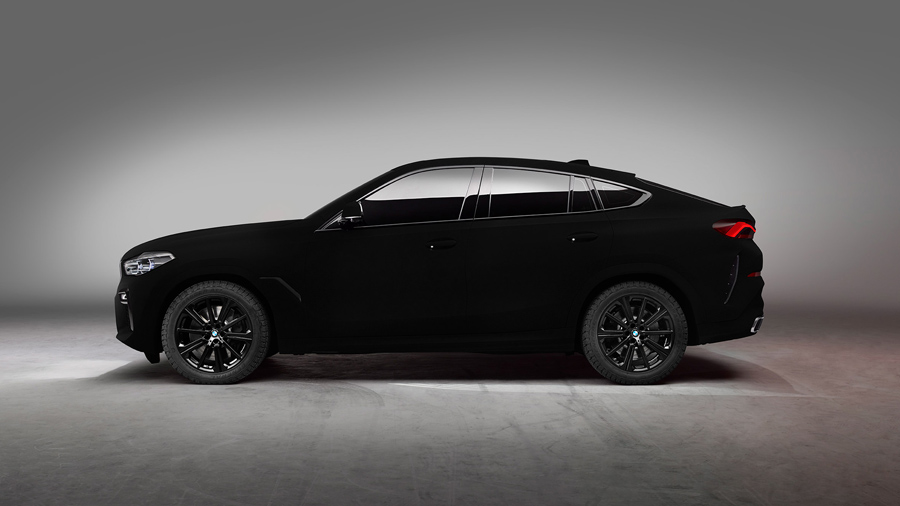 According to the German car brand, the BMW VBX6 is the "first and only vehicle in the world" to feature a Vantablack VBx2 coating, which almost entirely removes all reflections. Exclusive rights to the original Vantablack pigment are controversially owned by artist Anish Kapoor, but the VBx2 coating is a slightly different material, with pigment suspended in a carrier solution that allows it to be sprayed onto larger areas.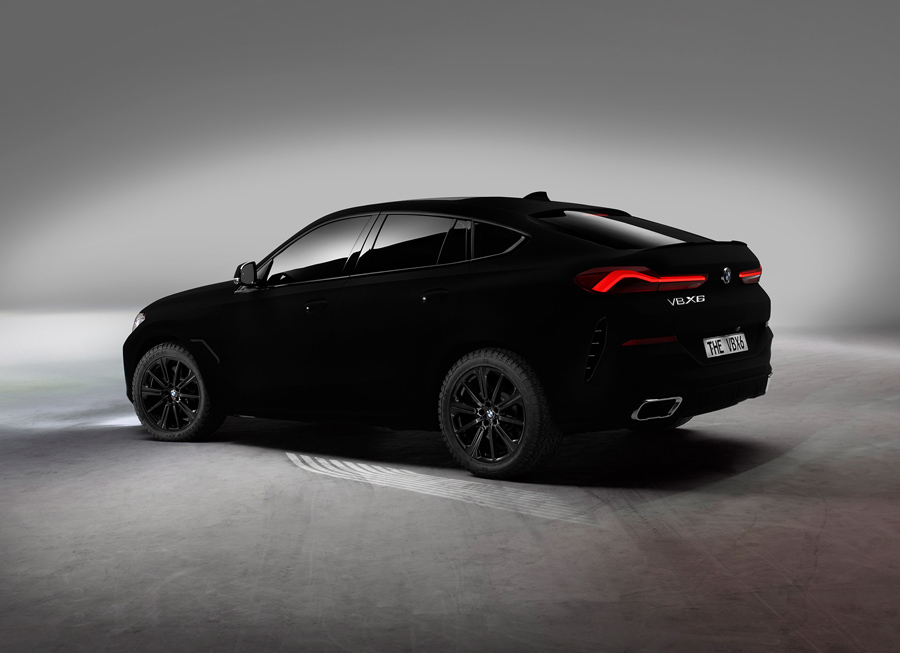 Its ability to absorb over 99 per cent of light causes the human eye to perceive Vantablack in both its forms as two-dimensional, interpreted by the brain as similar to staring into a "hole" or "void".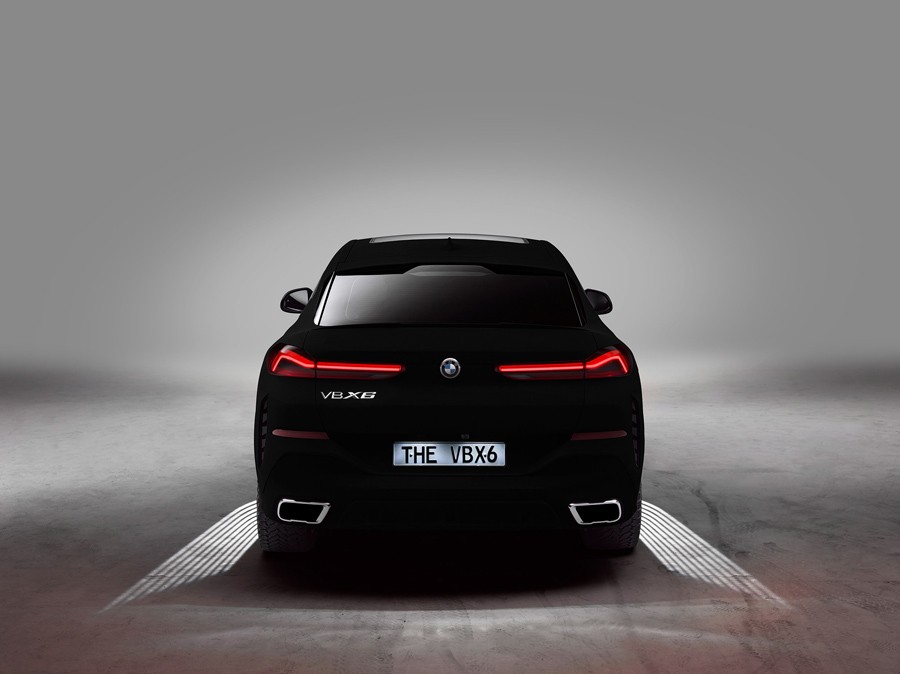 Coated in the blackest shade in the world, the BMW VBX6 appears to lose its three-dimensional shape, including most of the car's defining features like its distinctive twin headlights and kidney grille.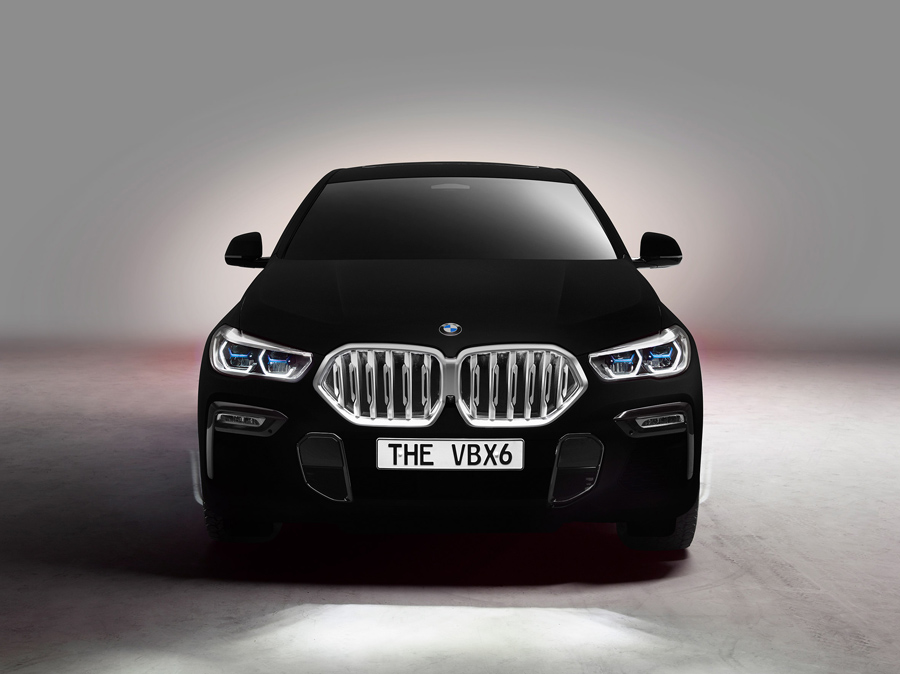 The VBx2 variant of Vantablack has a one-per-cent total hemispherical reflectance, meaning it is still considered super-black while enabling a small amount of reflection from every angle.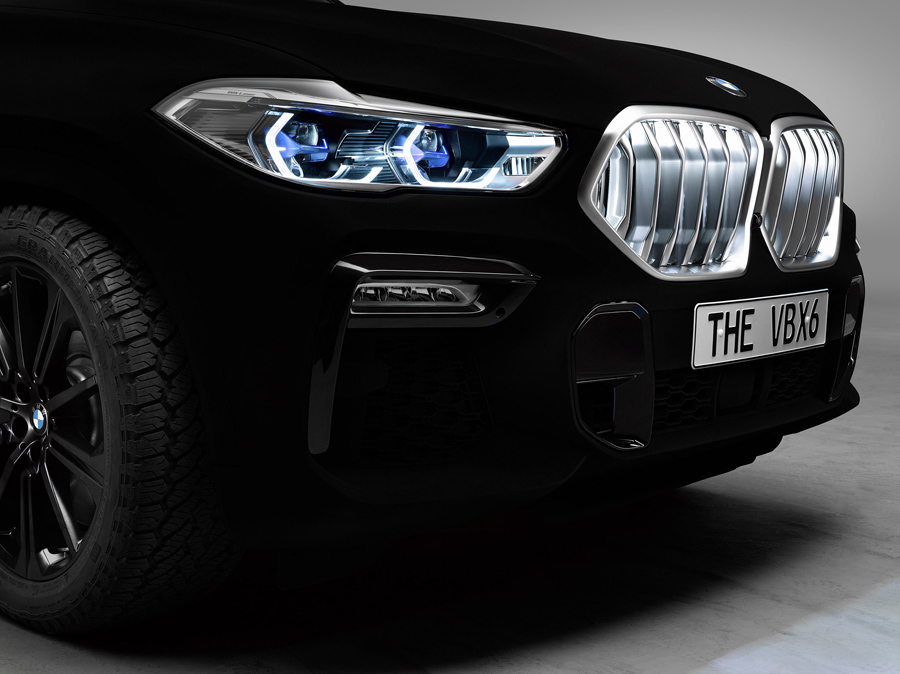 We realised that it wouldn't have worked if we'd put on the original Vantablack material, as the viewer would have lost all sense of three-dimensionality," said Ben Jensen, Vantablack inventor and founder of Surrey NanoSystems.
"It worked really well because of the size of the car, its distinctive shape, and how imposing it is," he continued. "VBx2 with its one-per-cent reflectance provides just enough of a hint of shape."
"But putting a paint like that on a conventional car lacking a distinctive design would probably detract from it in some way," said Jensen.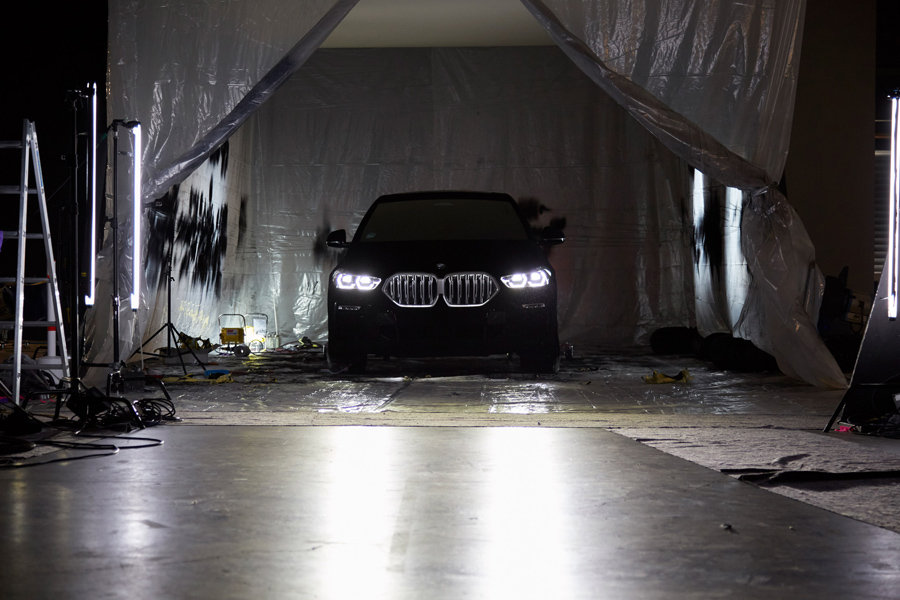 According to its creators, the project was conceived as a "playful" yet "cutting-edge" take on the tradition of concealing key design features by keeping cars under cloth.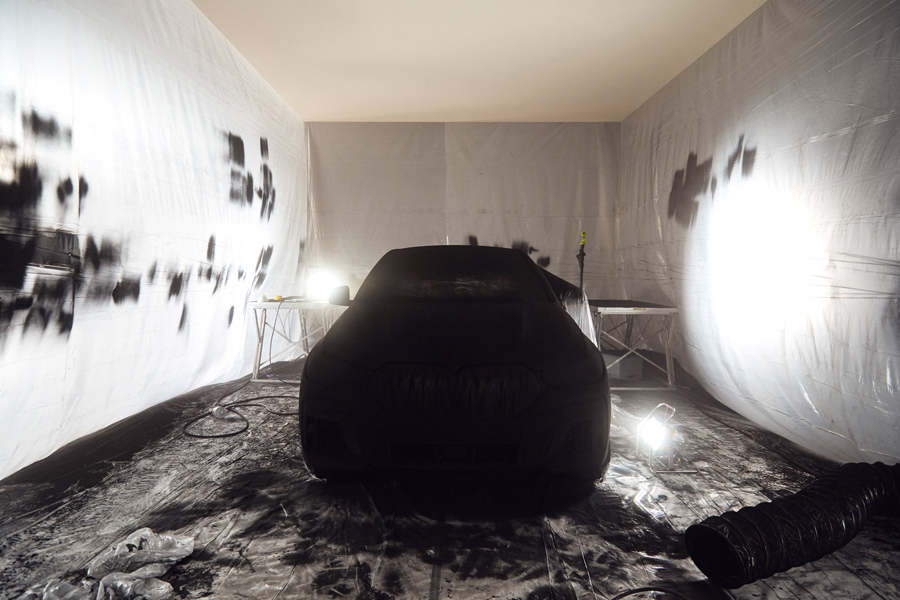 Known as the BMW VBX6, the Vantablack vehicle will make its debut at this year's Frankfurt Motor Show, which will be taking place in the German city from 12 to 22 September 2019. And meanwhile you can check the best black watches.