The most expensive car in the world is the ultra-luxurious Rolls-Royce Boat Tail, which costs $28 million dollars. Only 3 such super-expensive cars were produced. There are also about 20 cars with price tags of over $3 million dollars each. Some of them are impossible to buy even if you have the required amount of money. This was the case with the Ferrari Pininfarina Sergio – this luxury supercar was sold only to clients chosen by the Ferrari company.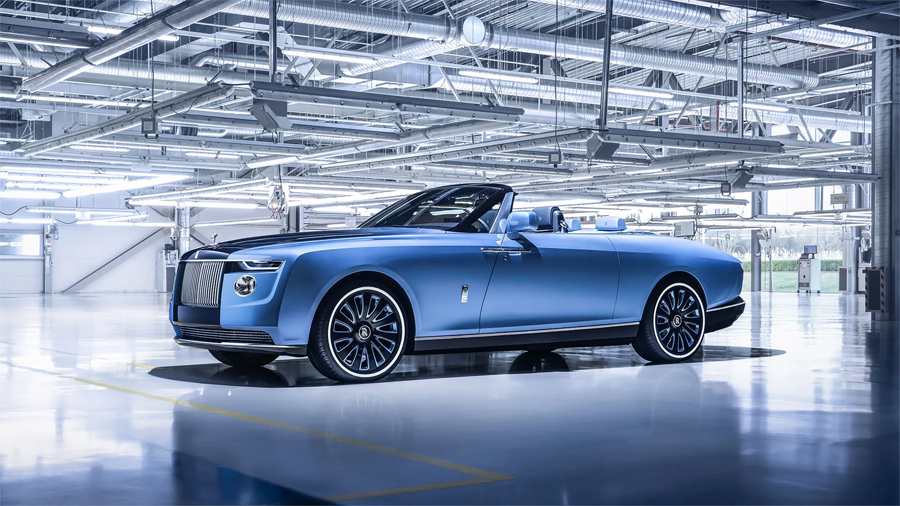 A car is not just a mode of conveyance, but also a piece of art cherished, often decades after its production. Big names like Lamborghini, Aston Martin and of course, Rolls Royce often come at very high prices and are only meant for rich collectors as many of them are often sold out before they reach the public. While most of the cars listed here are wildly out of the reach for most, it is a sheer pleasure just to look at them. However, it is often difficult to prepare such a list because the manufacturers often keep the price under the wraps and preserve them for potential customers only. And it so happens that when they end up in auctions, their prices are set way above the original. So here you go with the most expensive luxury cars of 2024 existing at present. Have fun reading!
What Is The Most Expensive Car In The World?
As in the case of the most expensive watches, one of the most important factors affecting the price of a car is the brand. Supercars from Bugati, Pagani, Ferrari, McLaren – always cost lot of money, even if we're talking about standard models. But the most expensive cars are always have limited series. As a rule, auto brands make very limited (sometimes up to 10 cars) series of a cars with exclusive options – and these cars are the champions in price.
Most Expensive Cars Comparison (data for 2024):
| | | | | | |
| --- | --- | --- | --- | --- | --- |
| Car | Year | Engine | Horsepower | Max Speed | Price |
| Rolls-Royce Boat Tail | 2021 | 6.75L V12 | 563 hp | 155 mph | $28 million |
| Bugatti La Voiture Noire | 2019 | 8.0L W16 | 1500 hp | 261 mph | $19 million |
| Pagani Zonda HP Barchetta | 2018 | 7.3L V12 | 760 hp | 210 mph | $17.5 million |
| Spyros Panopoulos Chaos Zero Gravity | 2021 | 4L V10 | 3065 hp | 310 mph | $14.4 million |
| Rolls Royce Sweptails | 2017 | 6.75L V12 | 453 hp | 150 mph | $13 million |
| Bugatti Chiron Profilée | 2023 | 8.0L W16 | 1578 hp | 236 mph | $10.8 million |
| Bugatti Centodieci | 2020 | 8.0L W16 (Gas) | 1600 hp | 236 mph | $9 million |
| Mercedes-Maybach Exelero | 2005 | 5.5L Twin-Turbo V12 | 550 hp | 217 mph | $8 million |
| Bugatti Divo | 2020 | 8.0L W16 | 1500 hp | 236 mph | $6 million |
| Pagani Huayra Imola | 2019 | 6.0L V12 | 827 hp | 238 mph | $5.4 million |
| Lamborghini Veneno | 2013 | 6.5L L539 V12 | 740 hp | 221 mph | $4,5 million |
| McLaren P1 LM | 2013 | 3.8L twin-turbocharged M838TQ V8 | 1000 hp | 147 mph | $3,6 million |
| Lykan HyperSport | 2013 | 3.7L twin-turbocharged flat-six | 780 hp | 240 mph | $3,4 million |
| Bugatti Veyron Mansory Vivere | 2005 | 8.0L | 1200 hp | 253 mph | $3,4 million |
| Aston Martin AM-RB 001 | 2018 | 6.5L Cosworth naturally-aspirated V12 | 1000 hp | 250 mph | $3,2 million |
| Ferrari Pininfarina Sergio | 2013 | 4.5L Ferrari F136 F V8 | 570 hp | 198 mph | $3 million |
| Pagani Huayra | 2012 | 370 cu in (6.0L) AMG bi-turbo M158 V12 | 790 hp | 230 mph | $2,8 million |
18. Pagani Huayra BC – $2.8 million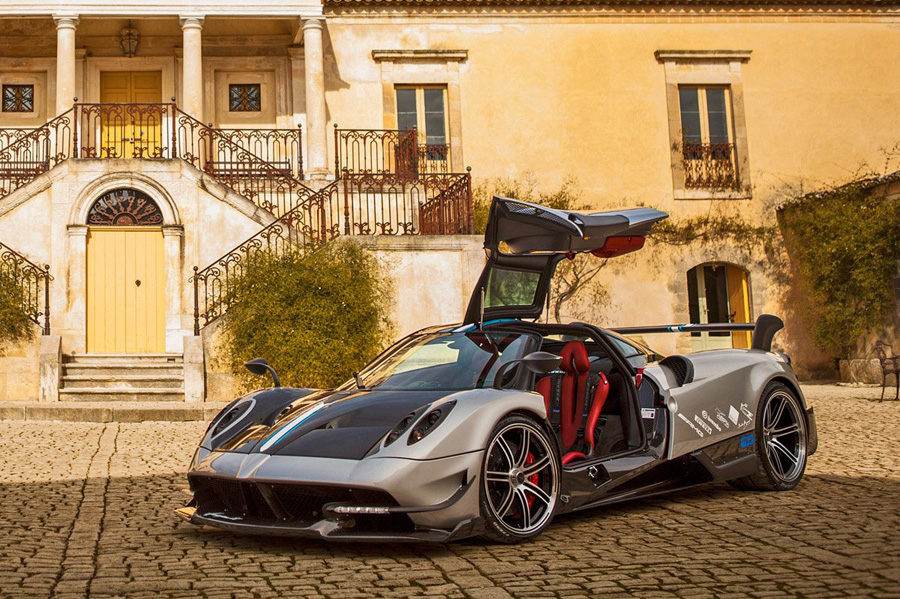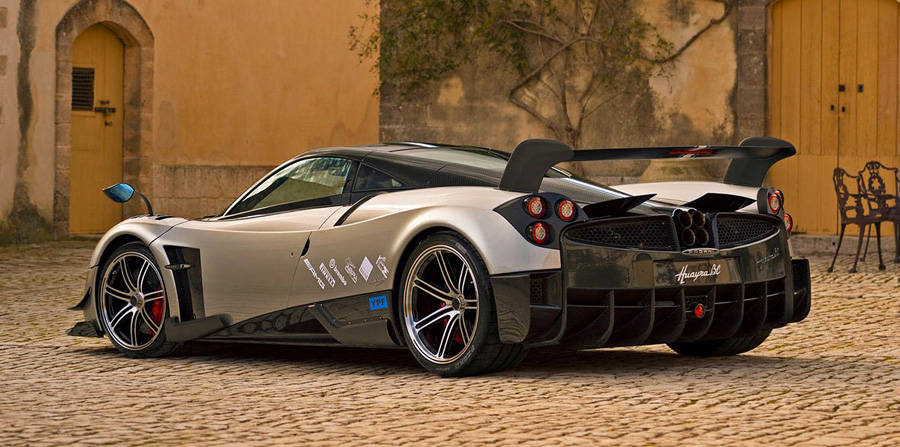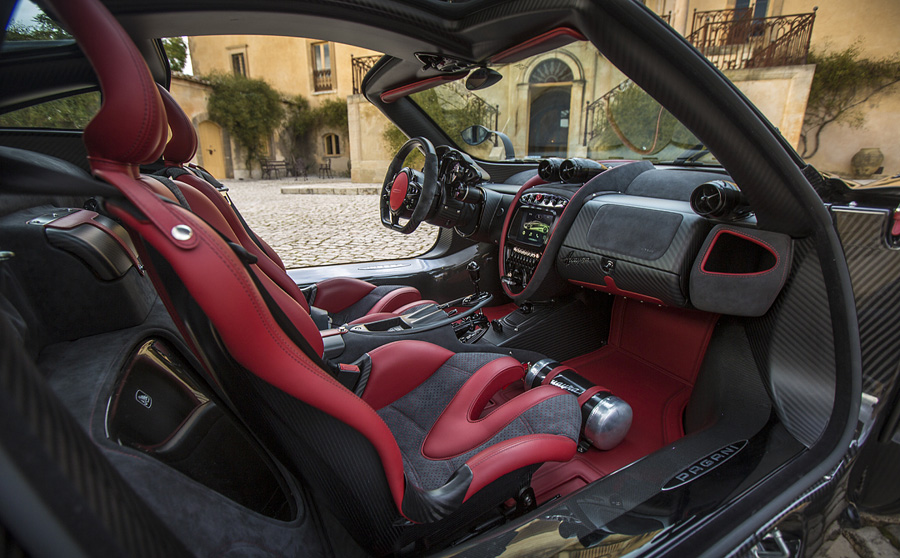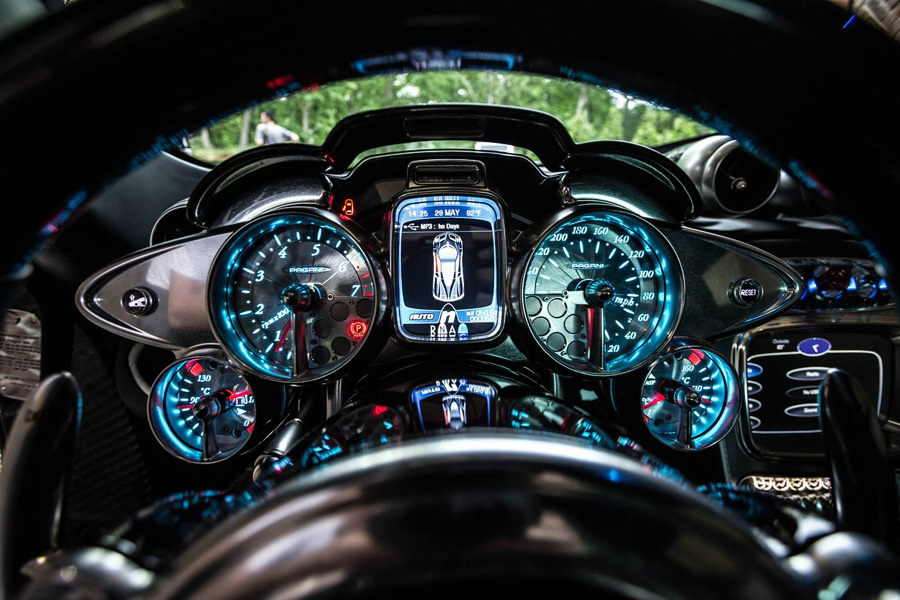 Coming after the Pagani Huayra, the Pagani Huayra BC is the priciest Pagani car ever made. Named as a tribute to Benny Caiola, a noted Italian investor with probably the best collection of Ferraris and a very close friend of Horacio Pagani, this car is a delight for the lovers of Pagani's details.
Debuting at the 2016 Geneva Motor Show, this car has a wider rear track, new side tracks, and many cool aero features. Like the earlier version, the 6.0 liter V-12 bi-turbo engine of the BC is sourced from AMG, and produces 790 horsepower and 811 lb-ft torque. This power is run to the rear wheels through the tripod drive shafts leveraging a 7-speed Xtrac transmission. And the most amazing bit is that the BC takes over the Huayra by changing the model's standard 150 milliseconds to 75 milliseconds.
At 2,685 pounds (1,218 kilograms), the BC also happens to be a lot lighter than the Huayra due to the extensive use of carbon fibres and other lightweight materials.
17. Ferrari Pininfarina Sergio – $3 million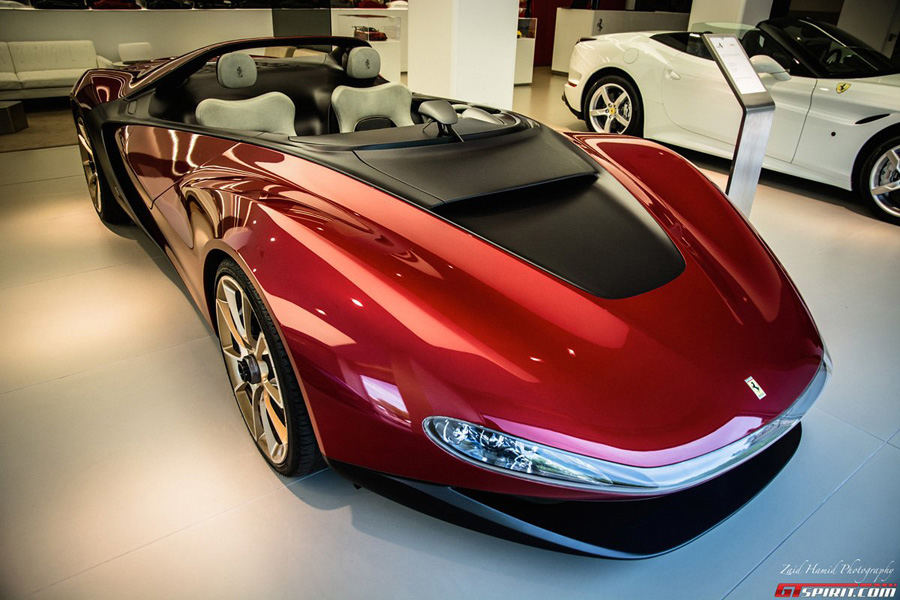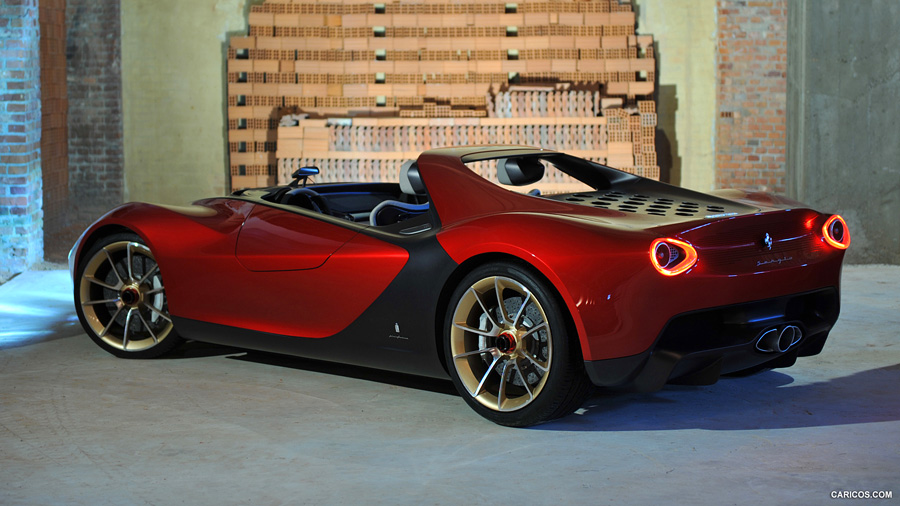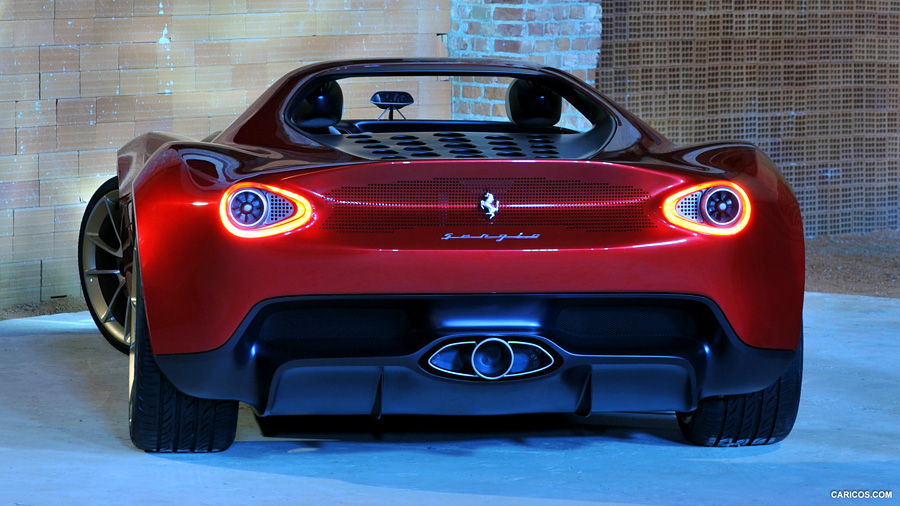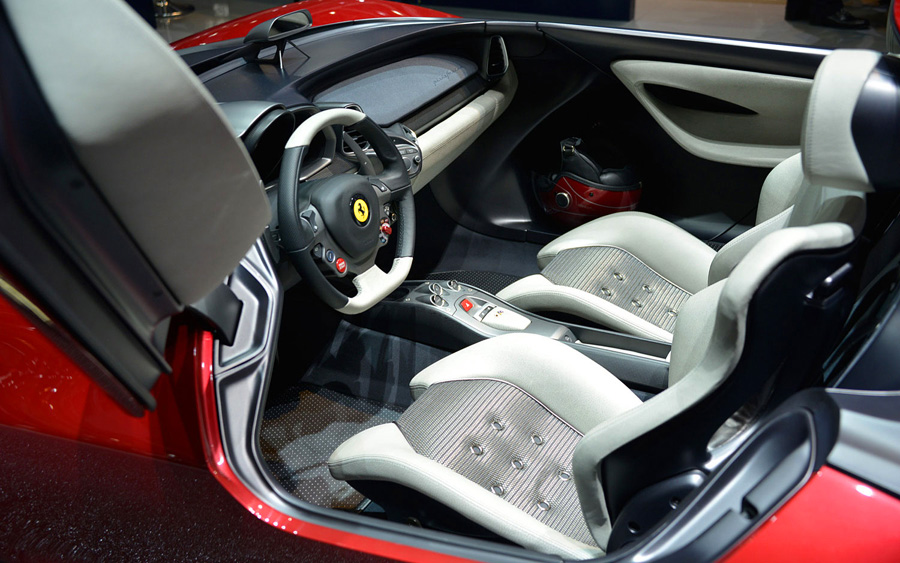 Originally introduced as a concept car in 2013 in memory of a deceased son of the founder of Pininfarina, the legendary Italian design house, only six of these cars have been made as of yet, thus becoming one of the most coveted cars. This is one of the costliest Ferraris ever made and is based on the Ferrari 458 Spider.
Each of the handmade units has an all-carbon-fibre frame, and is an open air luxury car with two seats. Like the Ferrari 458, it has no roof, side windows and windshield, and is 330 pounds lighter than its ancestor. This makes it smarter and quicker, though it has the same naturally-aspirated 4.5 liter F136F V-8 engine, which sends 562 hp to the rear wheels. The renovated interior also comes with a host of interesting details like aerodynamic headrests built directly into the roll cage.
The coolest fact about this car though is that the owners of each of the six models were chosen by the manufacturers themselves, making this one of the rarest of the rare invite-only vehicles.
16. Aston Martin Valkyrie – $3.2 million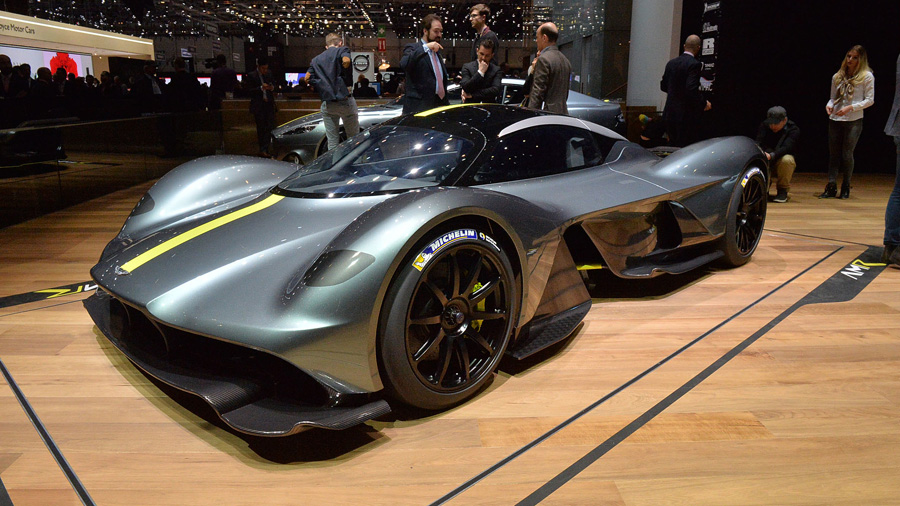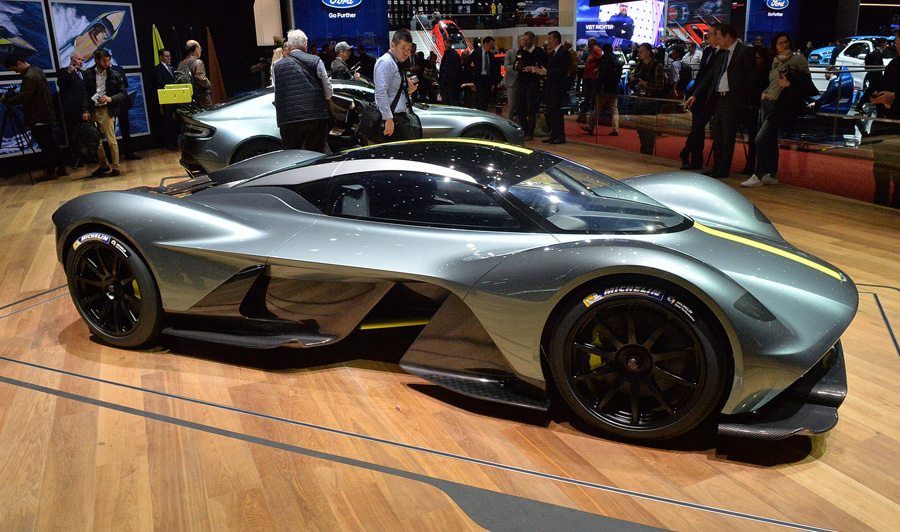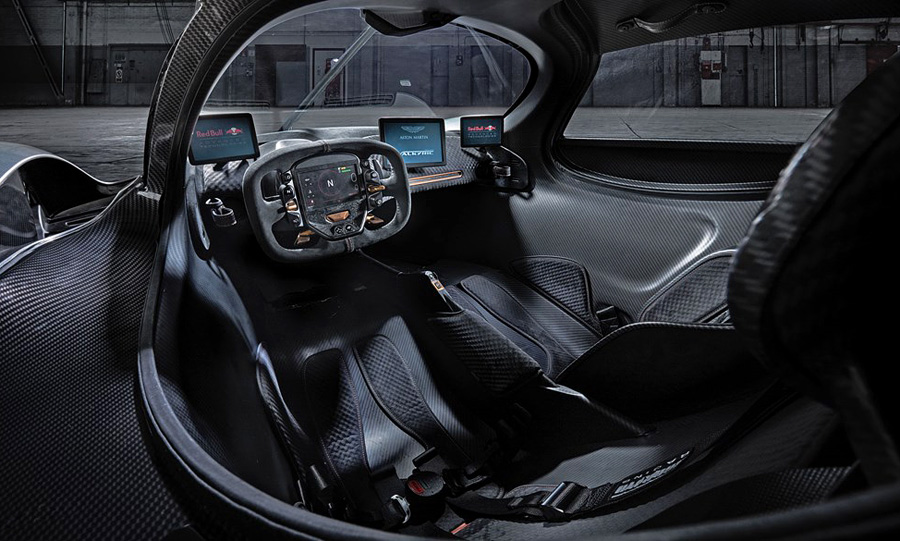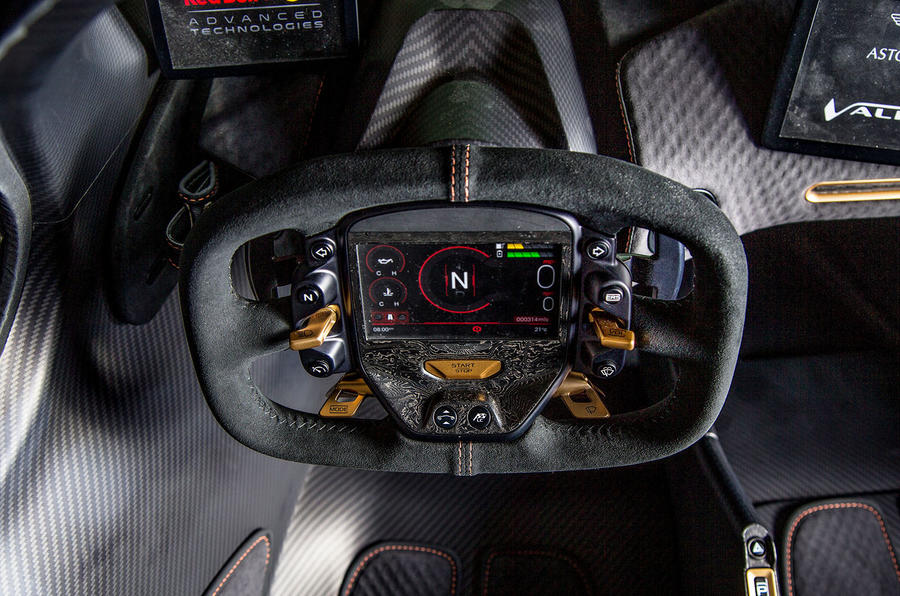 While there has been no price announced for this car as of yet, expert estimates place it at around 3.2 million dollars. Built under Andy Palmer, the new president of Aston Martin committed to solvency and relevance with awesome cars, this model is a renovation of the old Aston Martin-Red Bull AM-RB 001.
Legend has it that Palmer agreed to this car over a drink with Red Racing's Adrian Newey and Christian Horner. Newey, renowned aerodynamicist behind Red Bull's expensive and award-winning sports cars in the Formula 1 tracks, devised an aerodynamic scheme specifically for this car that pushes air via the chassis, resulting in downforce without using the wings.
The 6.5 liter, naturally- aspirated V-12 designed specifically for the Cosworth, has a 1:1 power /weight ratio, and comes with a Rimac-built hybrid battery system coming with the engine which yields about a 1,000 horsepower. There are only 150 units of this model were produced. In addition, 25 track-only editions have been planned whose prices can only be speculated at present.
15. Limited Edition Bugatti Veyron by Masory Vivere – $3.4 million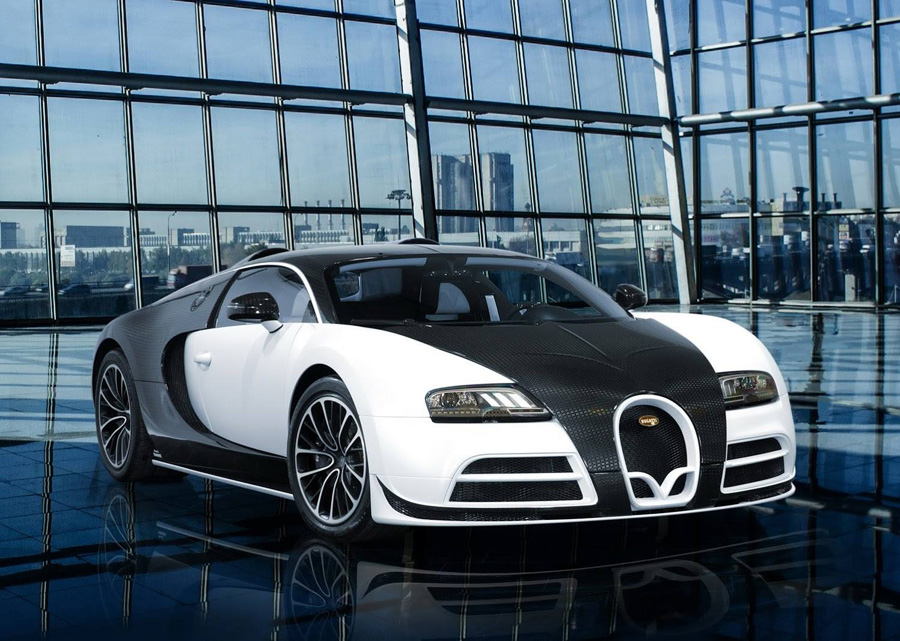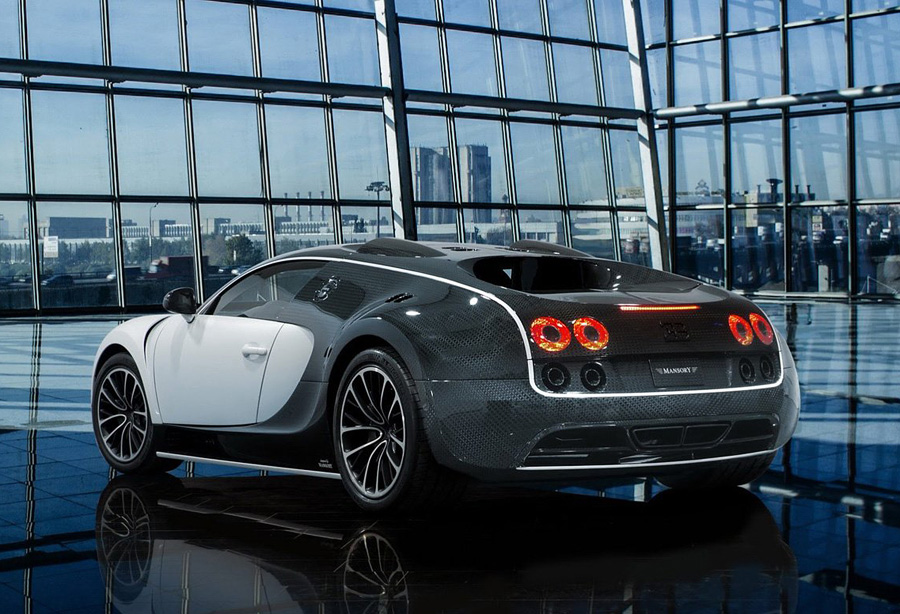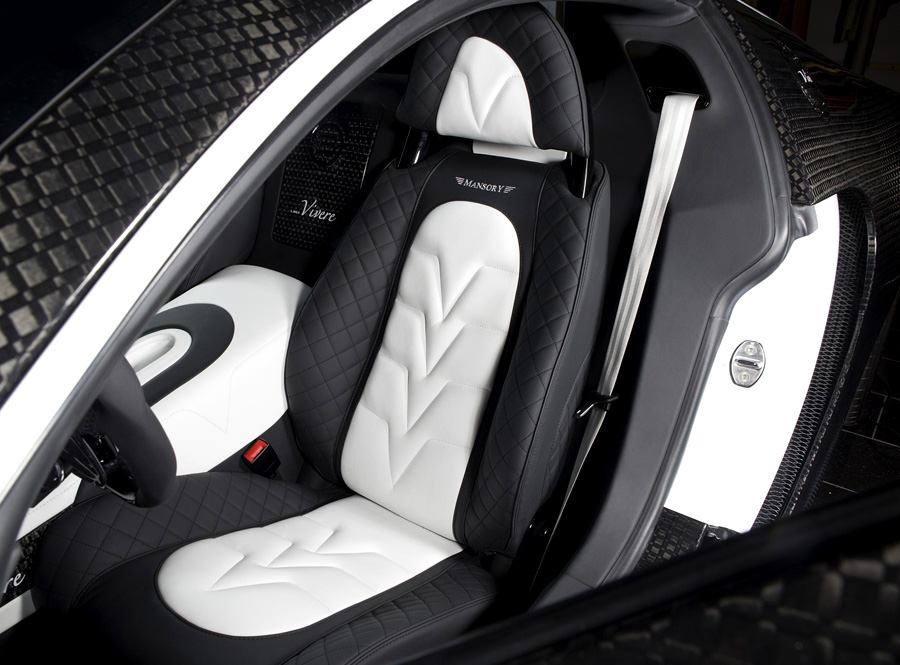 Upgraded four times since its releasze in 2005, the Mansory Vivere edition of the Bugatti Veyron is not only among the priciest cars of the world, but also one of the fastest.
Modelled on the Grand Sport Vitesse Roadster, this German car has an awesome lacquered carbon-fibre body along with a new spoiler package providing new diffusers, a smarter cabin and front grill, larger side scoops, a shortened hood, and the like. The upgraded LED lights are everywhere – the headlight and taillight clusters, the cockpit.
And for the aesthetically conscious, maps of history making events like the Targa Florio race and the like are laser etched into both the upholstered, carbon fiber interior, and the exterior. The 8.0 liter W16 engine of the car can produce 1,200 horsepower and 1,106 pound-feet of torque. The original version could reach up to 253 mph and was named the Car of the Decade 2000-2009.
14. Lykan Hypersport – $3.4 million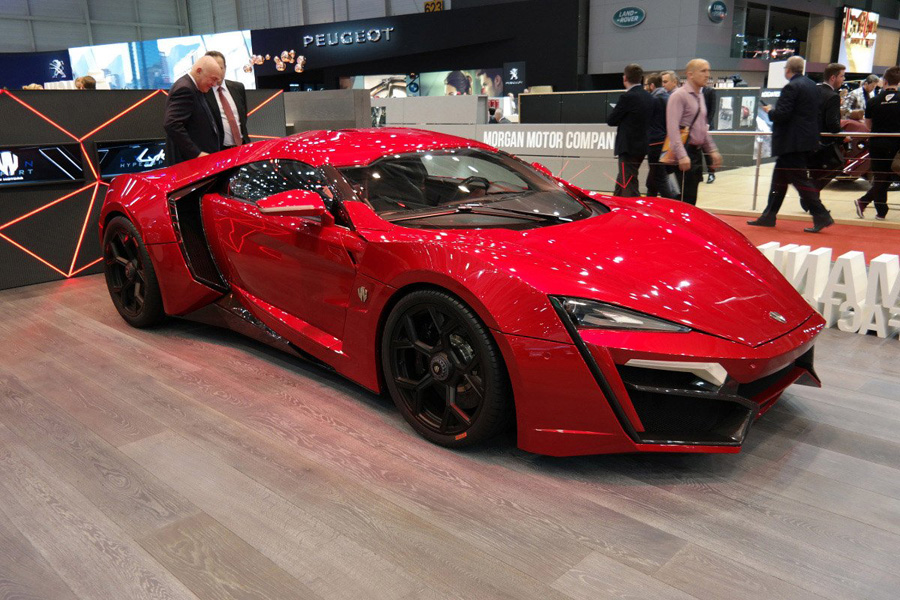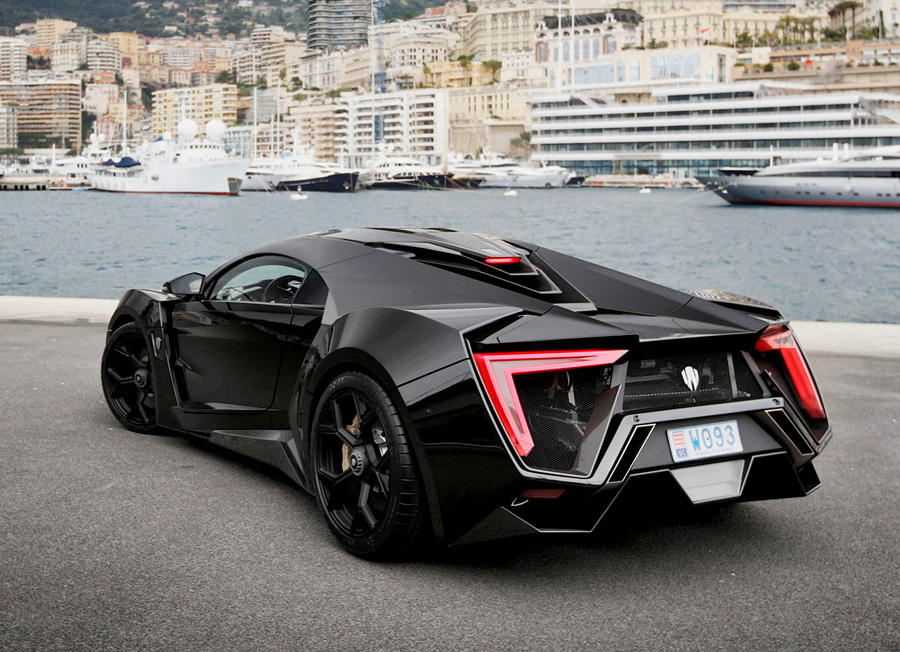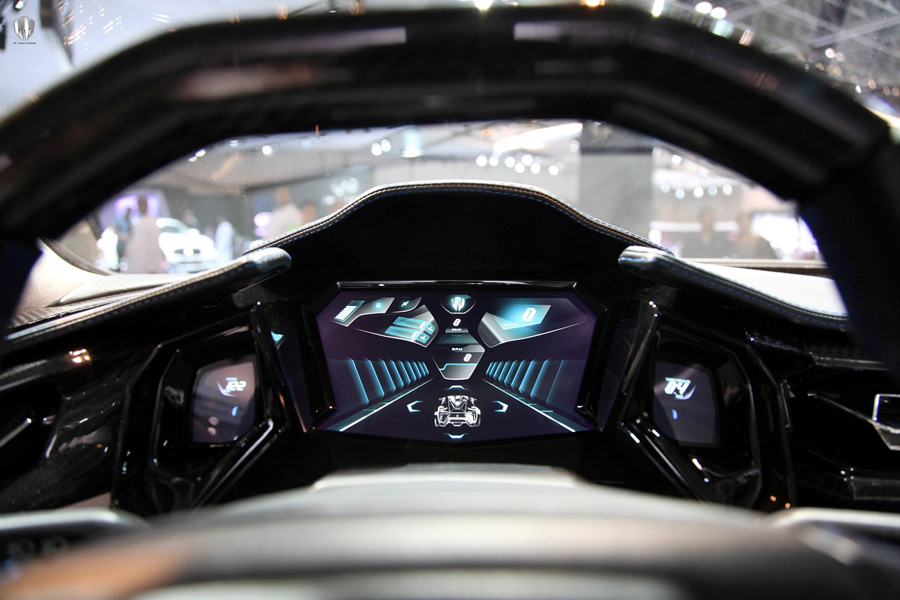 The headlights being made of, urm, 240 15-carat diamonds, is the price very surprising? And then there are the LED blades made of 420 15-carat diamonds. And all the gems are customizable.
Looking like an armored car with scissor doors and an interior straight out of a sci-fi movie, this featured in the 'Furious 7', and has actually been drafted by the Abu Dhabi police for patrol duty!
Built by W Motors, based in Lebanon, this is the first Arab supercar. And it doesn't fare badly when compared with the traditional European biggies. Apart from its awesome looks, the twin-turbo mid-rear mounted 3.8 liter flat-six boxer can produce 780 horsepower through the rear wheels, and a 708 pound-feet of torque. It can do a 62 in a mere 2.8 seconds, and can reach speeds up to 240 mph.
13. McLaren P1 LM – $3.6 million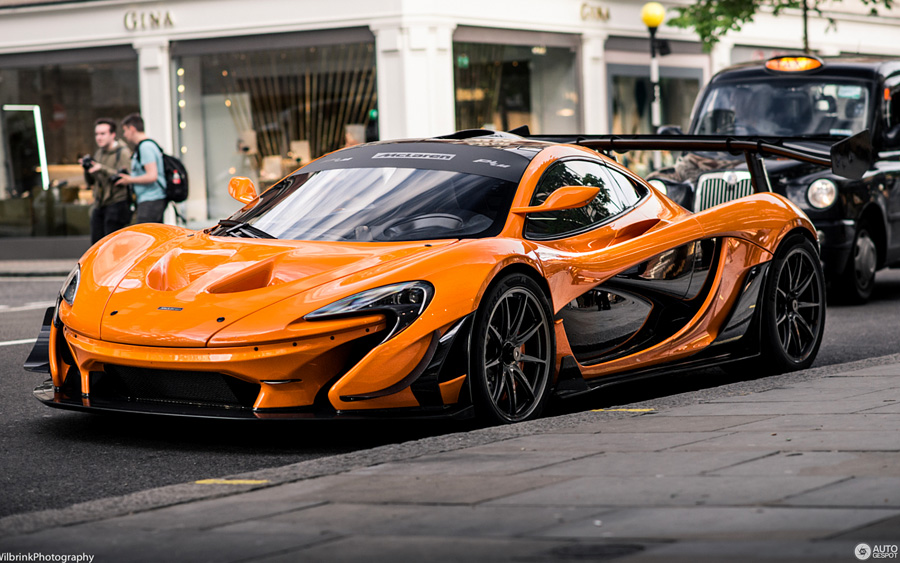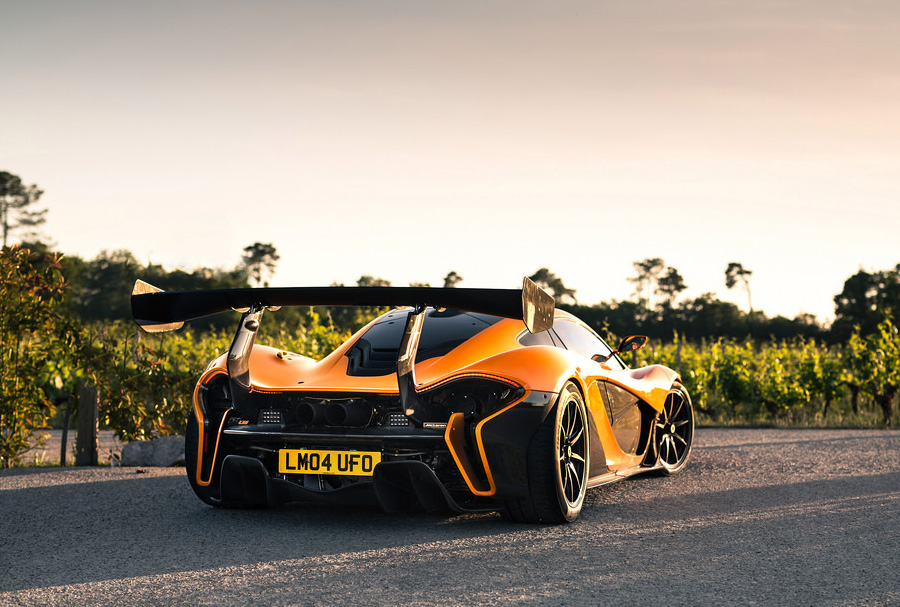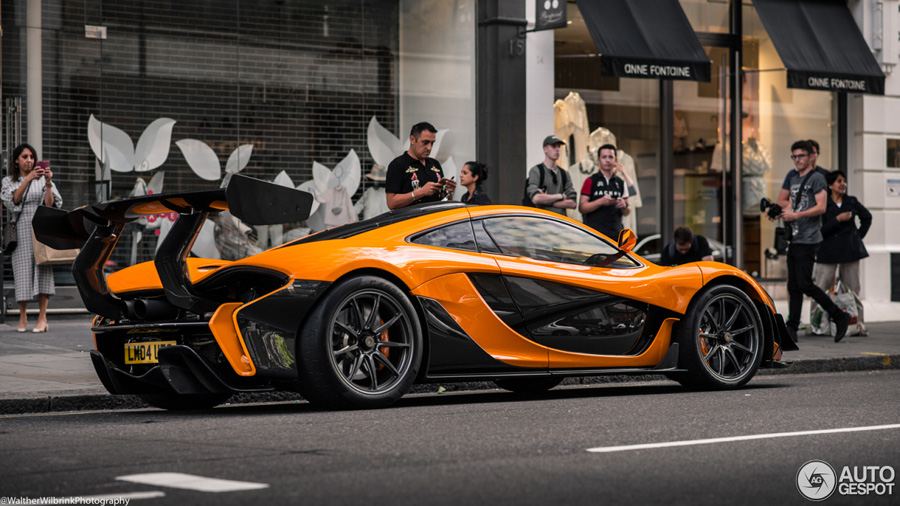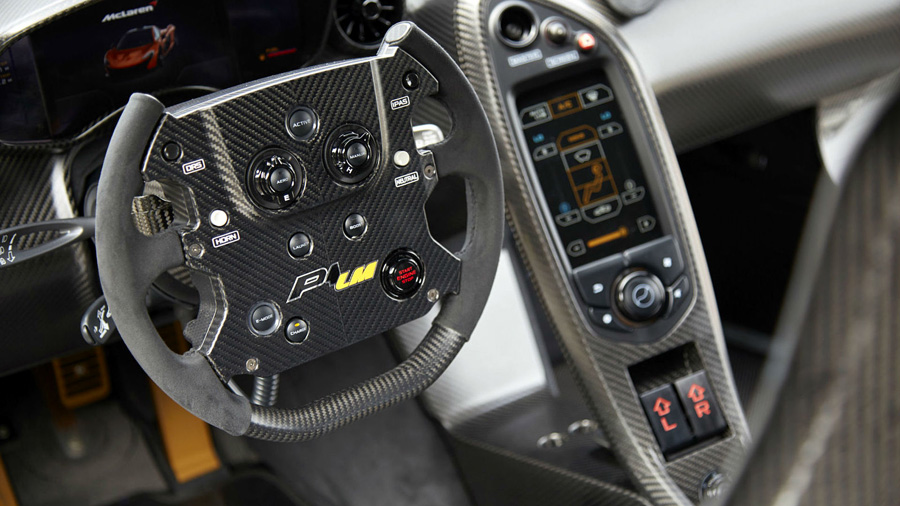 Not a production car, this is more or less a street-legal version of the track-only McLaren P1 GTR. Converted by the British firm Lanzante, who bought the original P1 built by McLaren, it was made keeping in mind a select group of buyers in the U. S., Japan, U. K., and the UAE.
This car has a lot in common with the P1 GTR and the legendary McLaren F1 road car. For example, the gold plating surrounding the engine bay with a 3.8 liter twin-turbo V-8. It is much smarter than the P1 GTR. Not only does it weigh 132 pounds (60 kg0 less than the P1 GTR, but its modified rear wing and enlarged front splitter join with the dive planes to generate 40% increased downforce as compared to the P1 GTR.
The awesomeness of the aerodynamics can be witnessed where it is made for- on track, where it can produce 1000 horsepower. As of yet, only five units have been built, all of them being sold.
12. Lamborghini Veneno Roadster – $4.5 million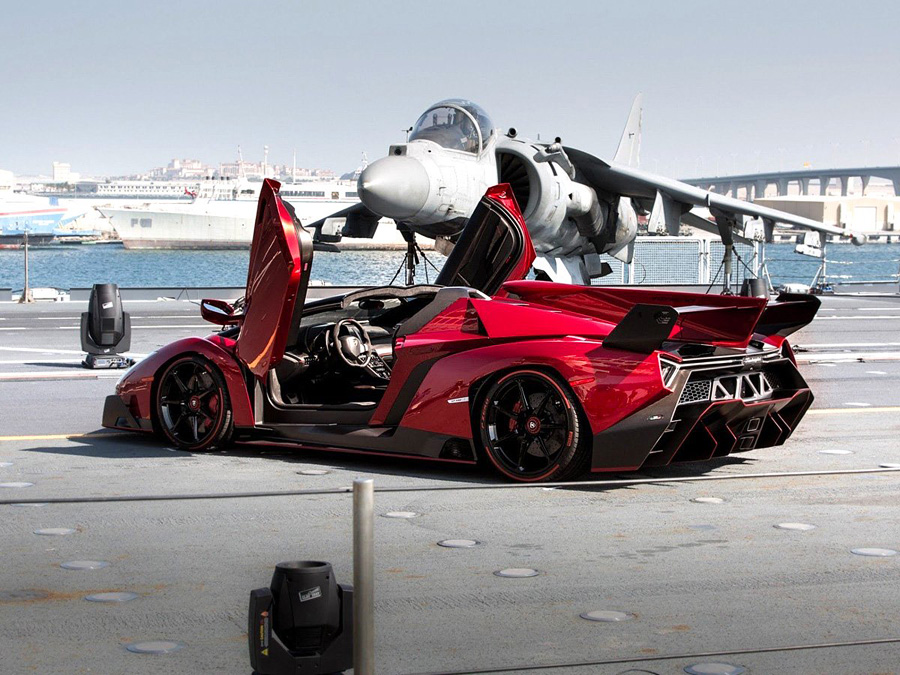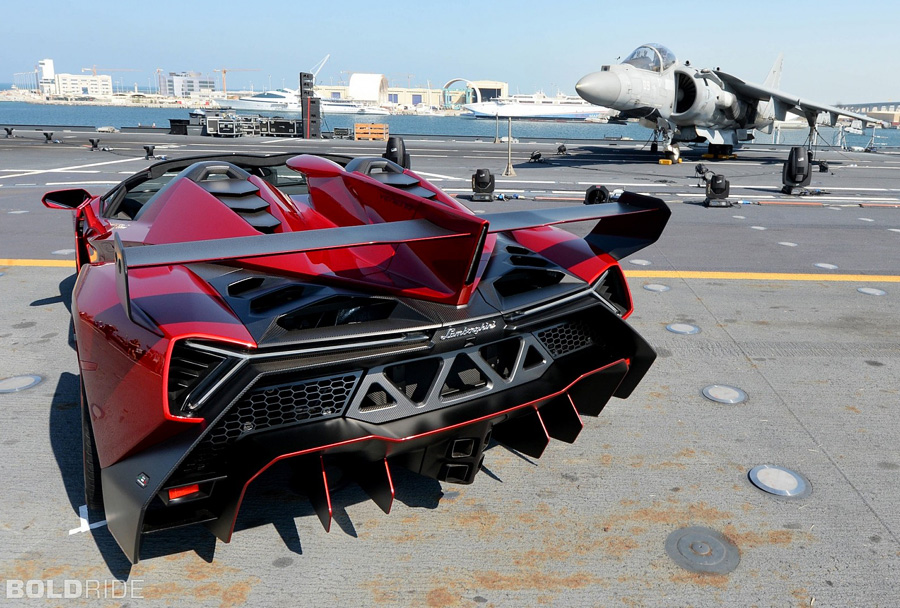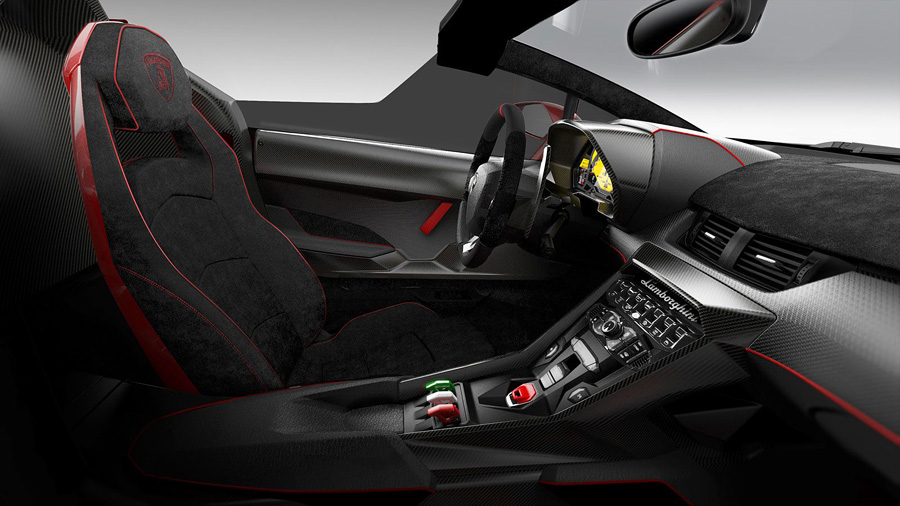 Built to celebrate the company's 50th birthday, 'Veneno' literally means poison in Spanish, and well, the design does look deadly. Looking almost like an alien space capsule, this car can reach speeds that can give one of those a run for their money, literally. The 6.5 liter V12 with a seven-speed single clutch ISR automated manual transmission can spin at 8,400 rpm to yield 740 horsepowers and 507 pound-feet of torque, meaning that the car can do a 60 mph at 2.9 seconds!
The monoque is heavily inspired by the LP700-4 Aventador, and is made of carbon fiber. The sprung portion is placed on the top of a pushrod-actuated suspension, and its total dryweight of this carbon-fiber vehicle is a mere 3,285 pounds, although it is driven by a full all-wheel-drive system.
Only 9 units being made, the biggets problem of these cars is their crazy resells rates- one was sold at $11 millions! It was the most expensive car in the world ever produced upon its introduction, and only three being available to customers in the first lot, there was a crazy scramble to get hands on the remaining ones.
11. Koenigsegg CCXR Trevita – $4.8 million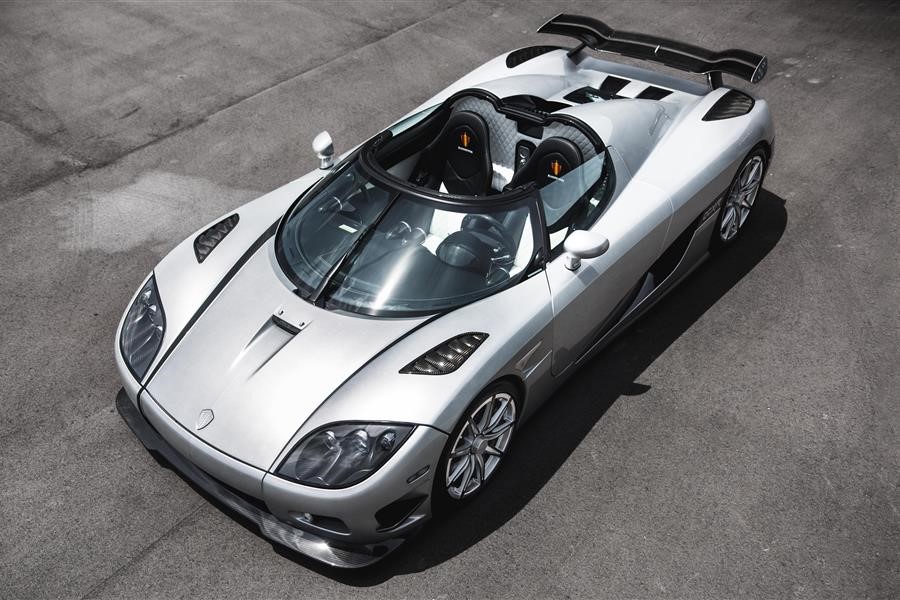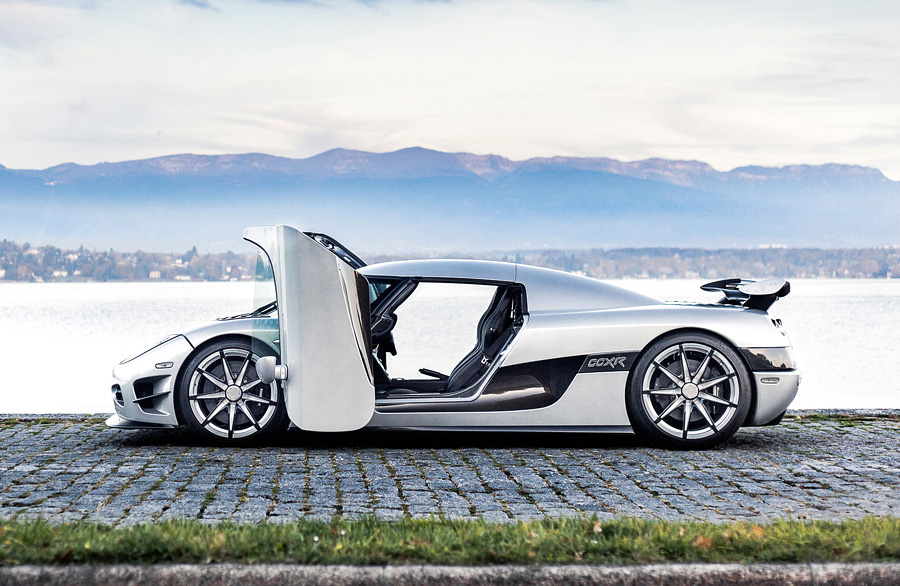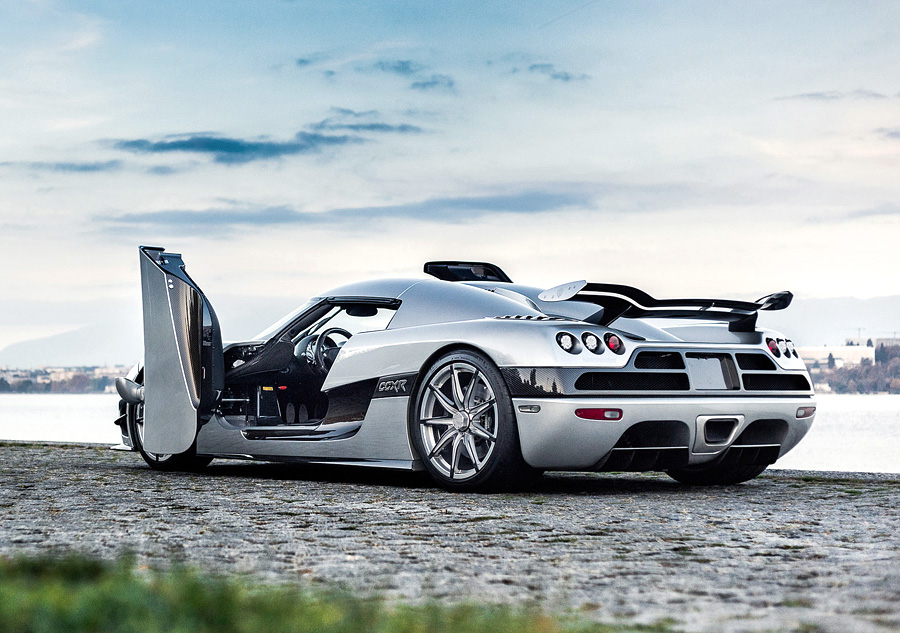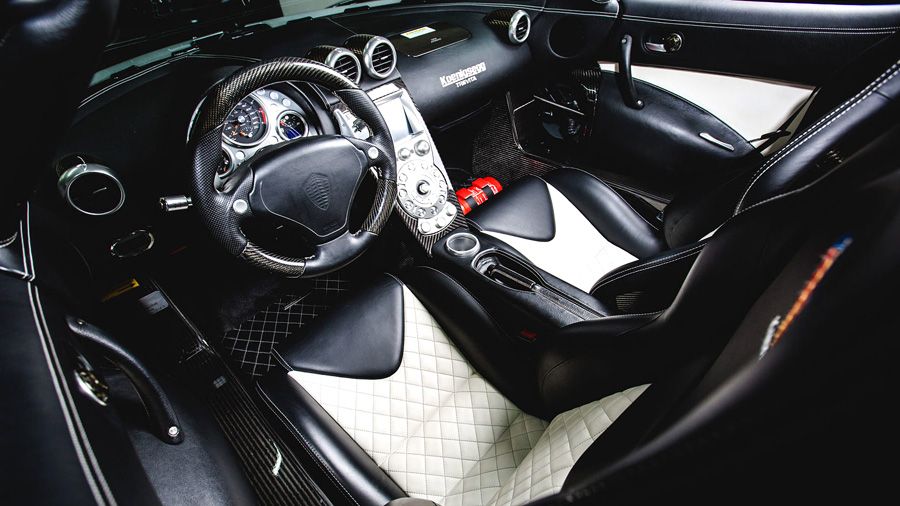 The most expensive street-legal production car in the world, this is coated with real diamonds. Yes, you read that right. 'Trevita' is an abbreviation translating into 'three whites'. The carbon fibers are indeed coated with a diamond dust-impreganted resin, called the Koenigsegg Proprietary Diamond Weave. This technology transformed the fibres from the traditional black to shining, silvery white, making the bodywork of this car renowned throughout for its unique design and perfection.
And that's not all. Beneath the coating is a 4.8 liter, dual-supercharged V8 having a total output of 1,004 horsepower and 797 pound-feet of torque. This makes it well-equipped at overtaking semis in the freeway. This car comes with a one-of-its-kind dual carbon rear wing, iconell exhaust system, airbags, ABS powered carbon ceramic brakes, paddle-shift, infotainment system, chronometer instrument cluster, tires monitoring systems along with a hydraulic system.
Only three cars of this model had been initially decided upon, before getting reduced to two, because the carbon fibre made it too difficult and time-consuming for regular manufacture.
10. Pagani Huayra Imola – $5.4 million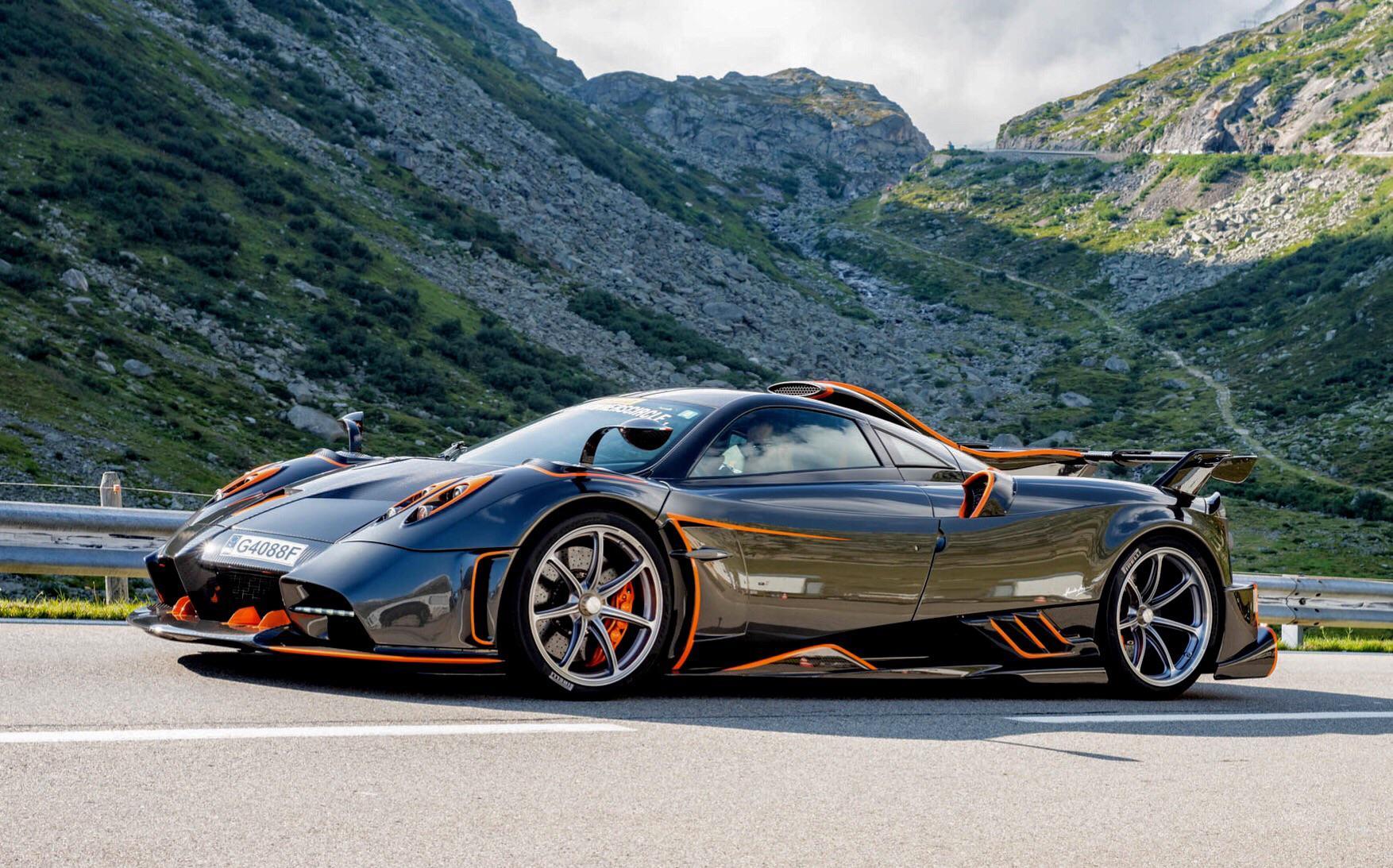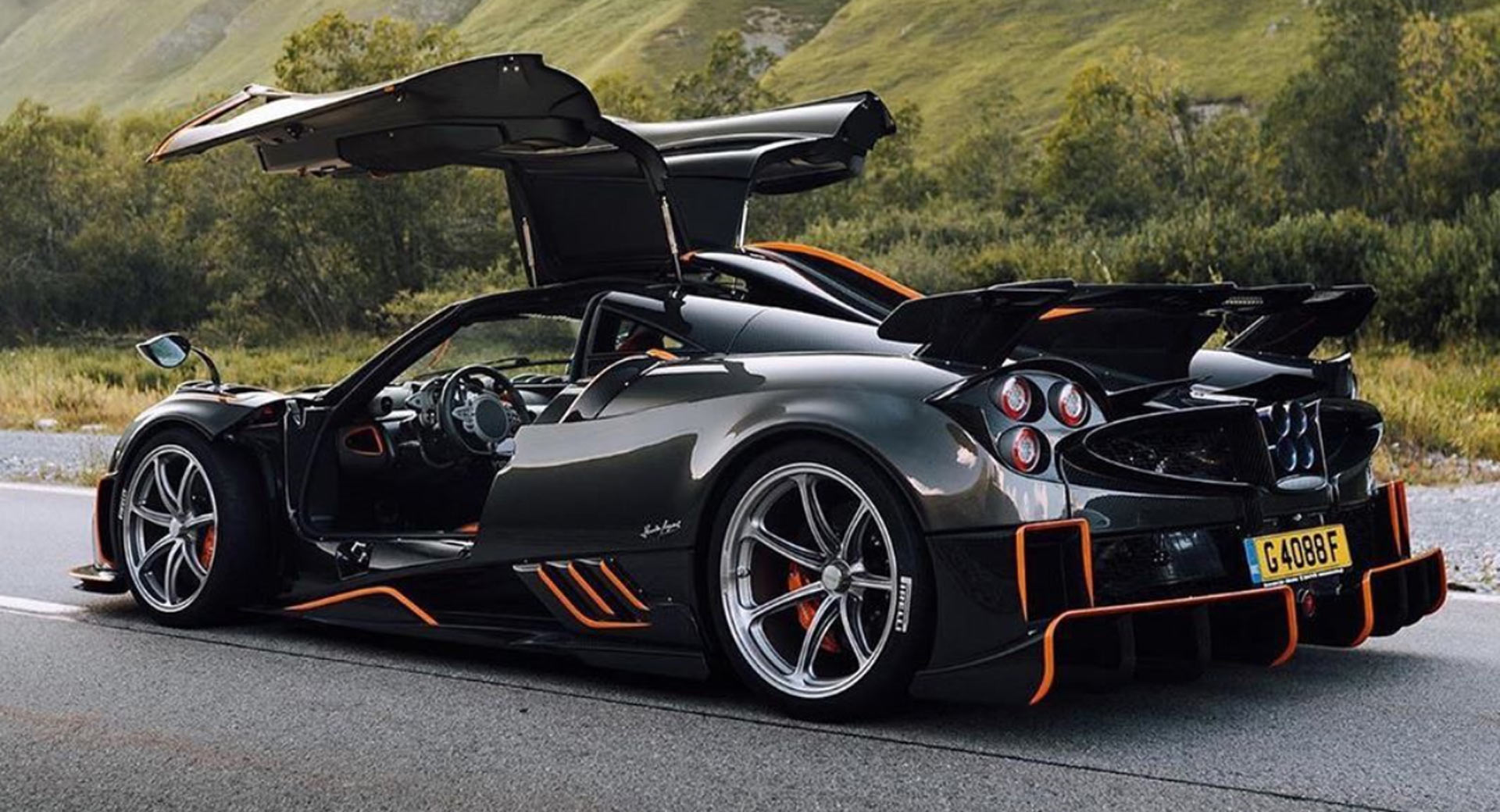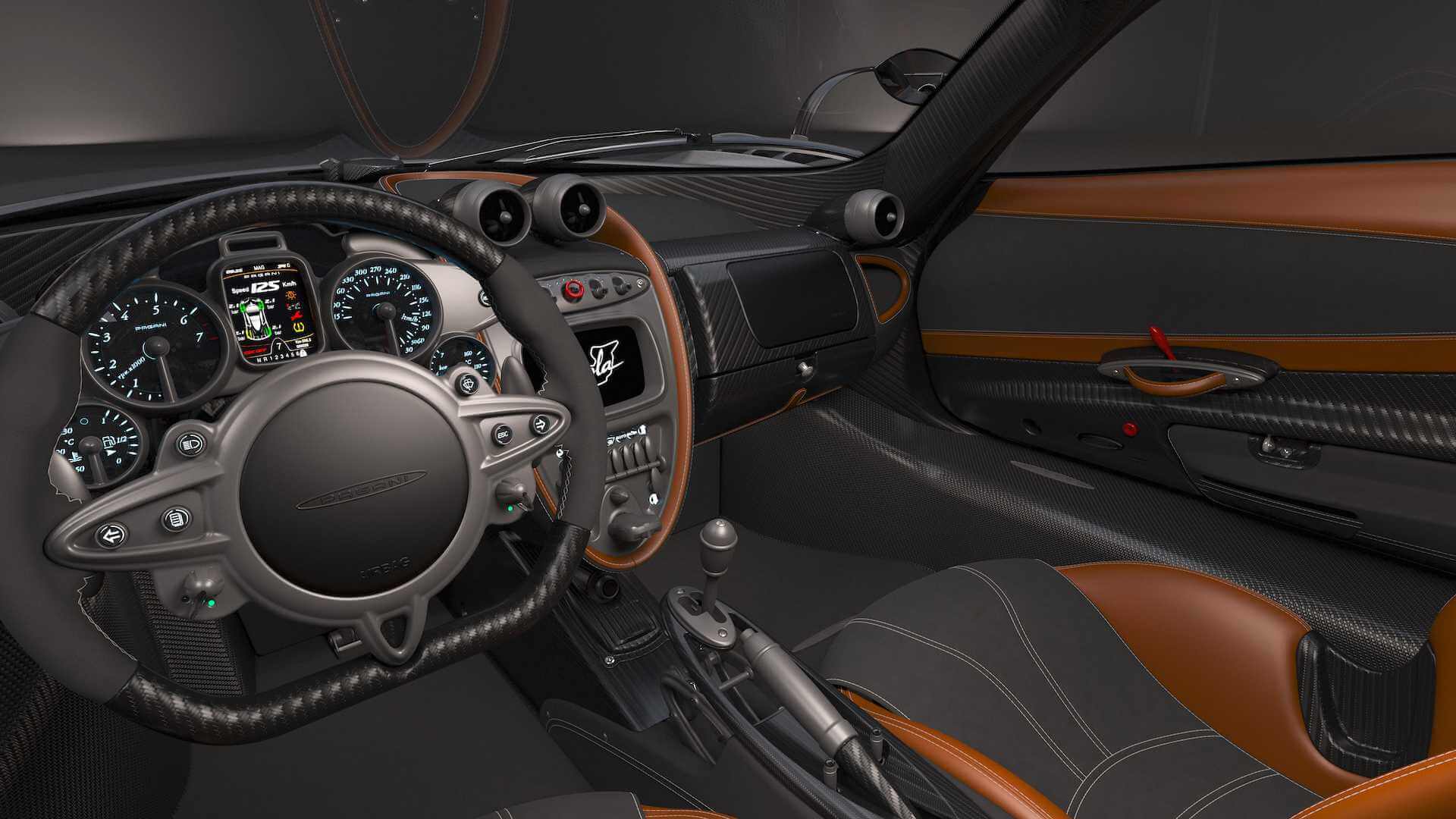 Named after a famous Italian racing track, Huayra Imola's technical specs have long been shrouded in mystery. The manufacturer has recently released the technical details of the supercar. Mercedes-AMG developed a twin-turbo 6.0-liter V12 engine specifically for Pagani. The engine pumps magnificent 827 horsepower and 811 pound-feet of torque. The seven-speed automatic gearbox makes Imola more powerful than any other car in the Pagani Huayra series.
Some of the spectacular features of the car include a large seven-section diffuser, a large roof scoop, more definite side-skirts, a shark fin, and integrated spotlights. The gargantuan wing installed at the back of the car makes it look more aggressive. The engineers developed an exclusive paint finish to shed extra weight. They revised the geometry of the design to give ultimate suspension to the car. They installed active dampers along with a front-lift system to keep the car stable under hard acceleration and braking.
Huayra Imola also features an improved Brembo brake package and especially designed Pirelli Trofeo R tires. Only five examples of Pagani Huayra Imola would ever be produced. And each is priced at a staggering $5.4 million.
9. Bugatti Divo – $6 million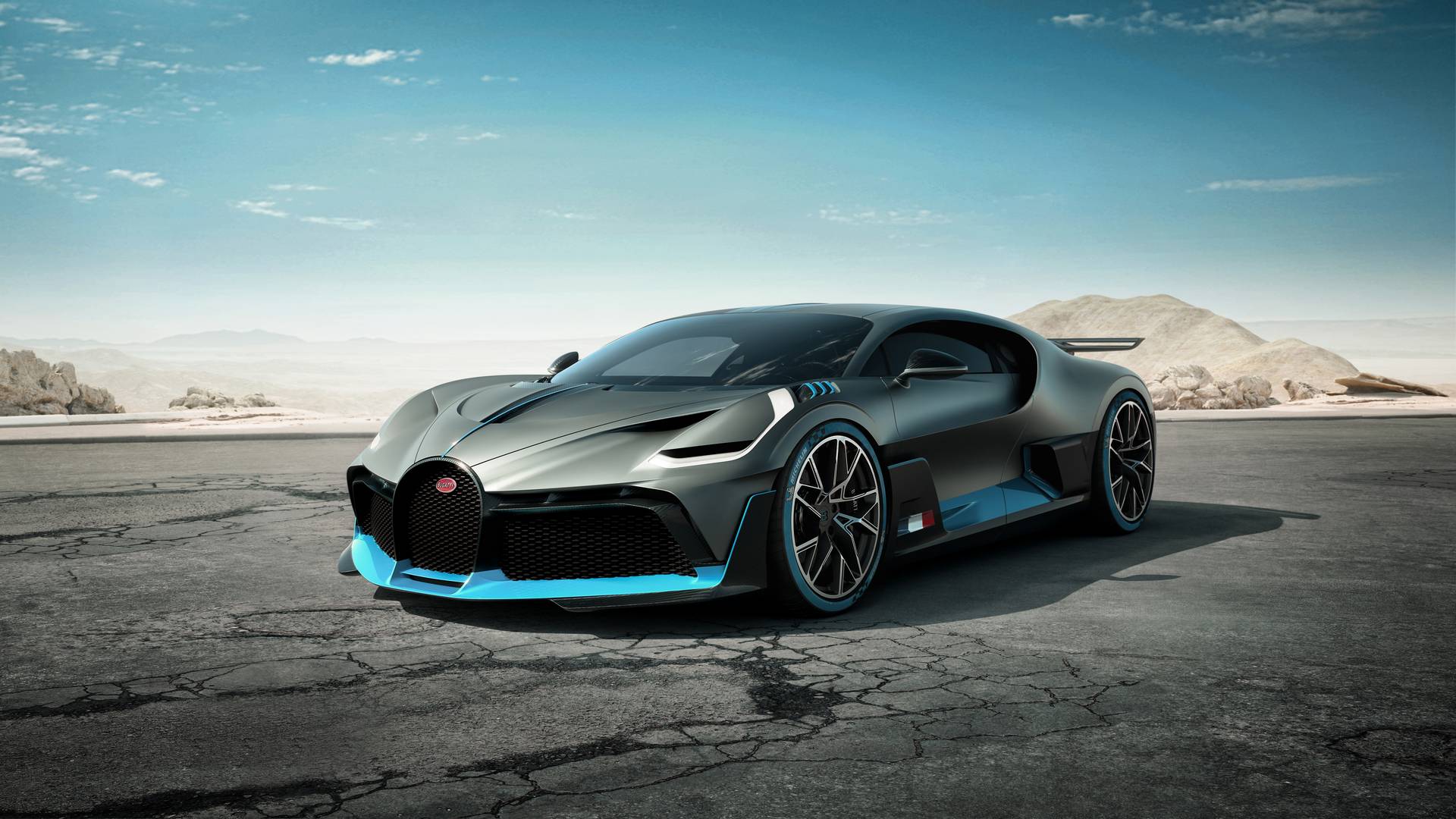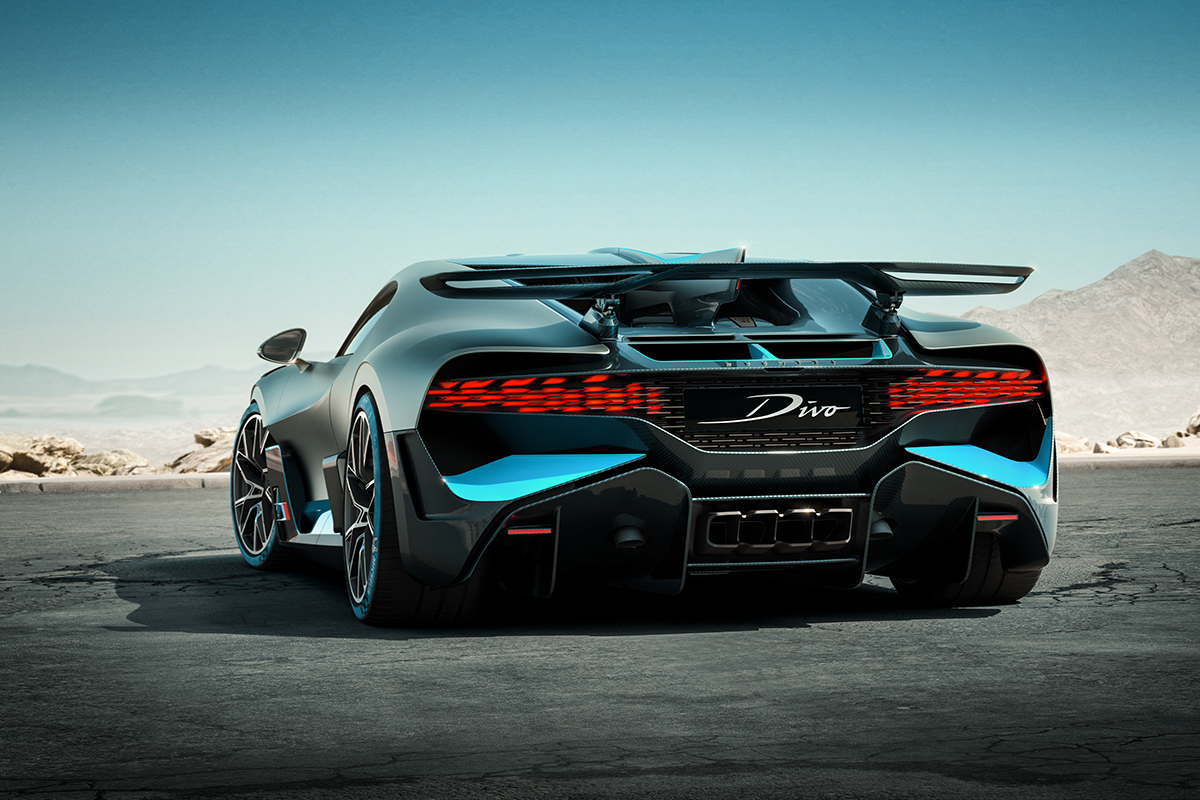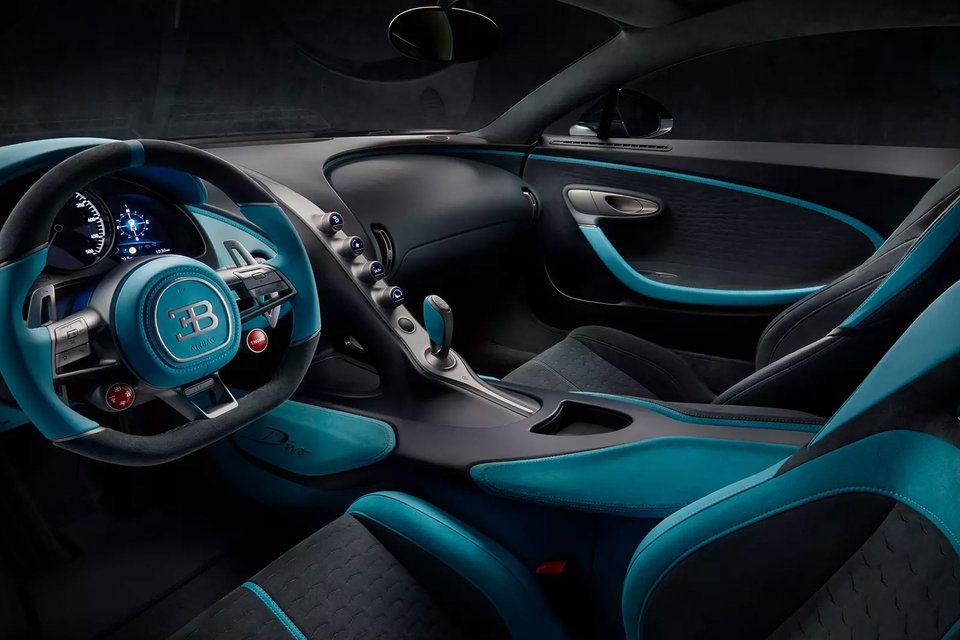 Bugatti Divo followed after the immense success of Chiron, however with exotic and much more exclusive specs. As the creators boast, Bugatti Divo is the most agile and dynamic car they've ever created. The car generates 456kg downforce at the top speed. The extra drag produced by the aerodynamic elements has reduced the top speed of Divo to 236mhp, 25mph lower than Chiron's. With 1500 horsepower, Divo accelerates from 0 to 62mph in 2.4 seconds.
While Chiron focused on top speed, Divo offers enhanced agility and driving dynamics. The redesigned exhaust system of the car features quad exhaust pipes and a retractable rear wing. To provide an improved downforce, Divo is equipped with a NACA duct on the roof that channels air to the rear of the car. The car also uses improved radiator cooling for the brakes, which is achieved by two vents, one installed on the bonnet and the other on the front wheel arches.
Inside the car, the steering wheel is embellished with soft faux suede. The interior also features Alcantara upholstery. To save weight, the storage lockers and center console have been removed. And a carbon-fiber trim has been used throughout the interior. What Divo retains from Chiron is its quad-turbocharged W16 engine. The 7-speed dual-clutch transmission has been retained too.
8. Mercedes-Maybach Exelero – $8 million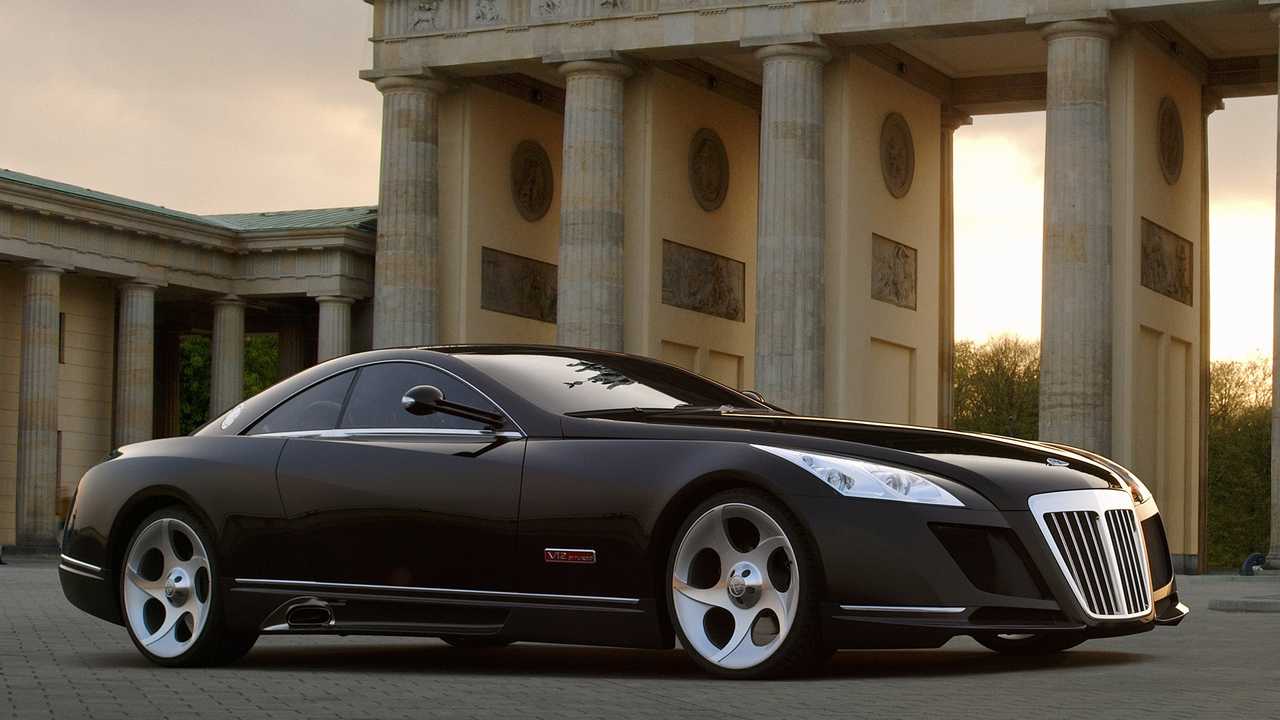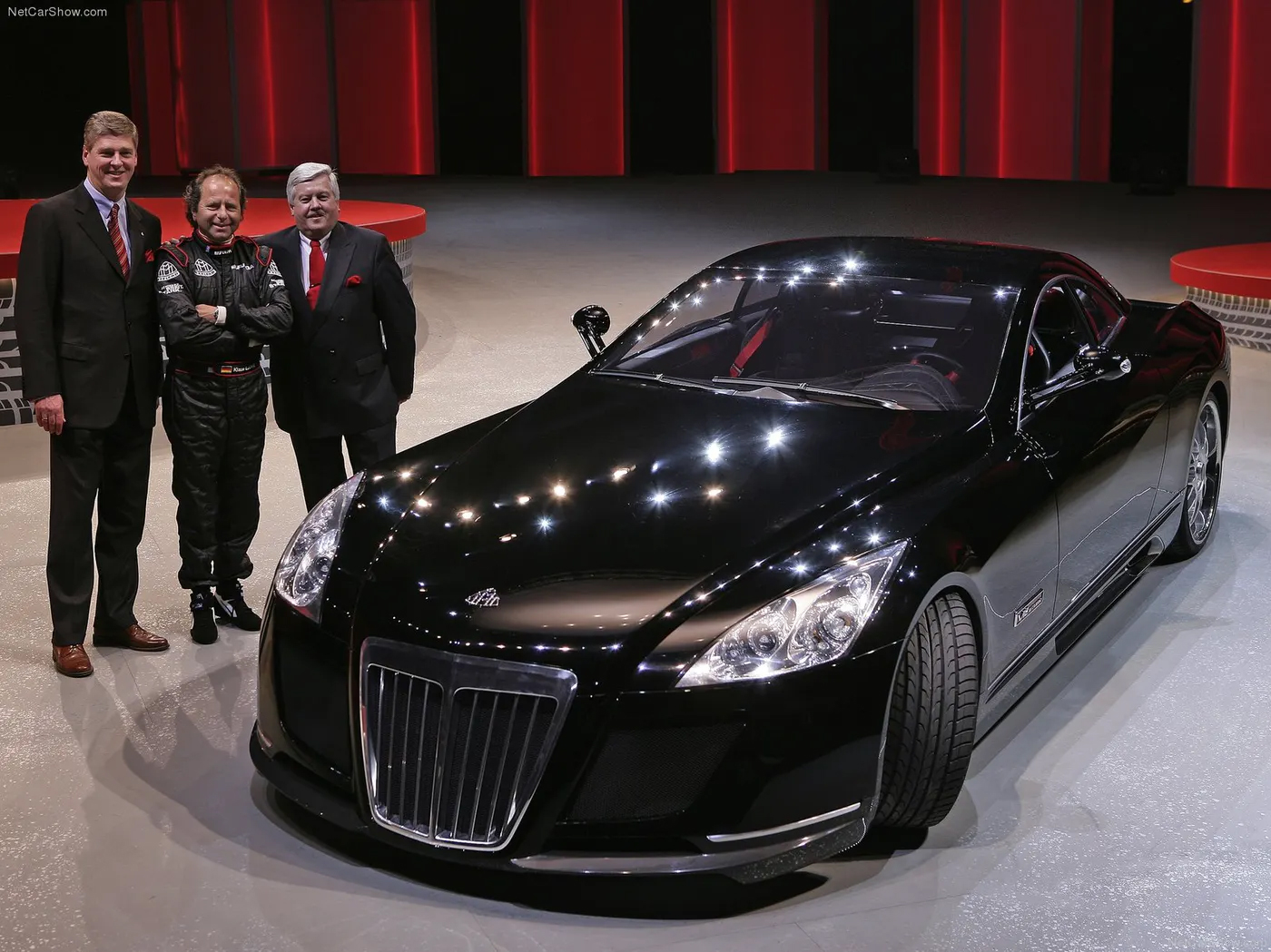 Built by a German luxury car manufacturer, Maybach Exelero is known for its peculiar design and price tag of $8 million. Only one model of the car has ever been produced. Maybach Exelero combines the elegance and quality of high-end limousines.
The car is powered by a V-12 twin-turbo engine that produces 725 pounds of torque at 2500 RPM. The engine, mounted at sixty degrees, incorporates 12 valves with 3 cylinders each. Exelero boasts a top speed of 218mph and can accelerate from 0 to 62mhp in just 4.4 seconds.
The car was commissioned by a tire company that wanted to test its new line of tire family. Needless to say, the tires of Exelero are of magnificent quality. Each tire features a code, specifying its dimensions and limitations. And to prevent the wheels from locking up during braking, the car is equipped with ABS. The interior of the car is embellished with dark and red leather, neoprene, and glossy black carbon fiber.
Mercedes-Maybach Exelero was featured in singer Jay-Z's music video. And the only model of this car is owned by rapper Birdman.
7. Bugatti Centodieci – $9 million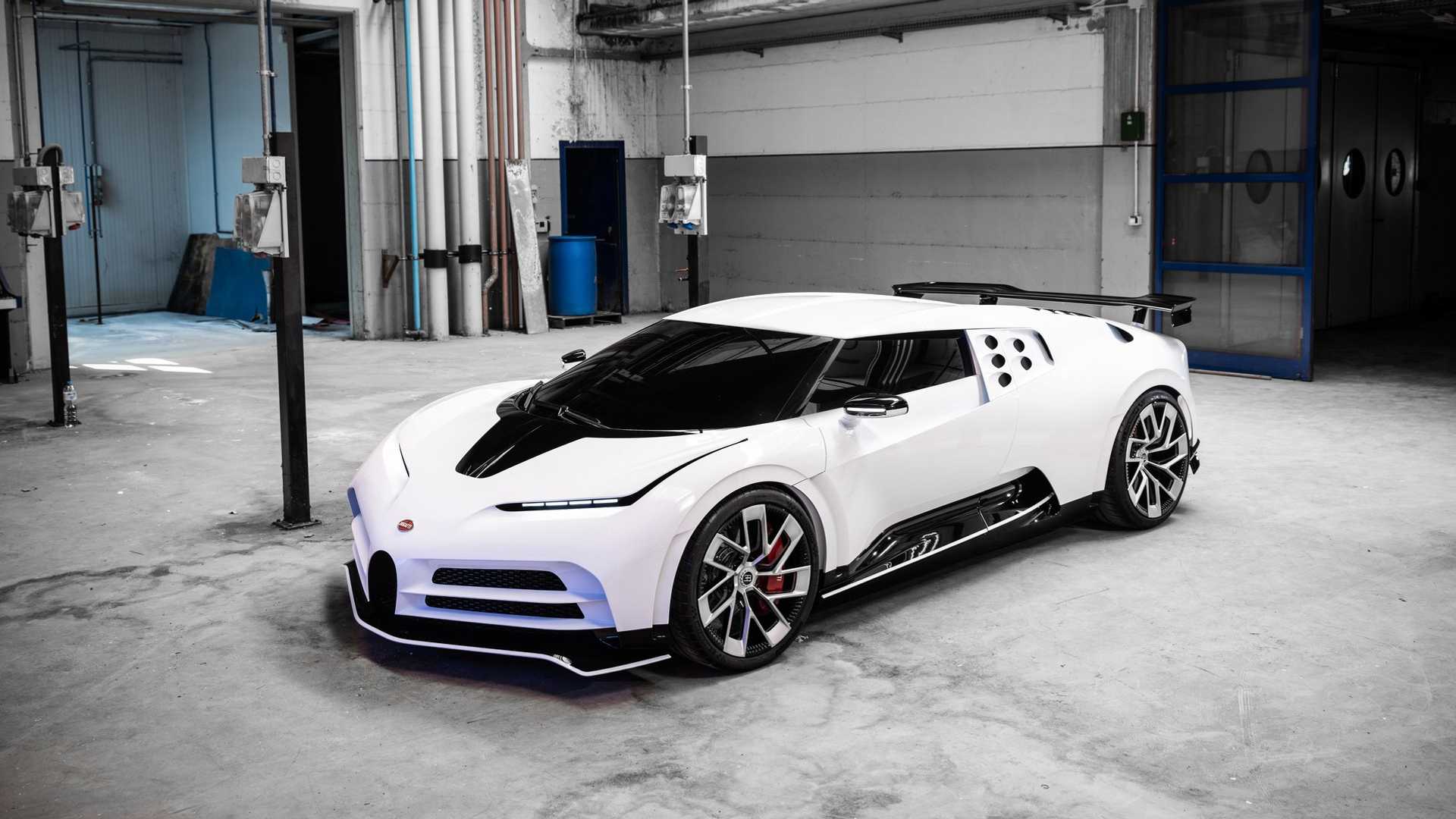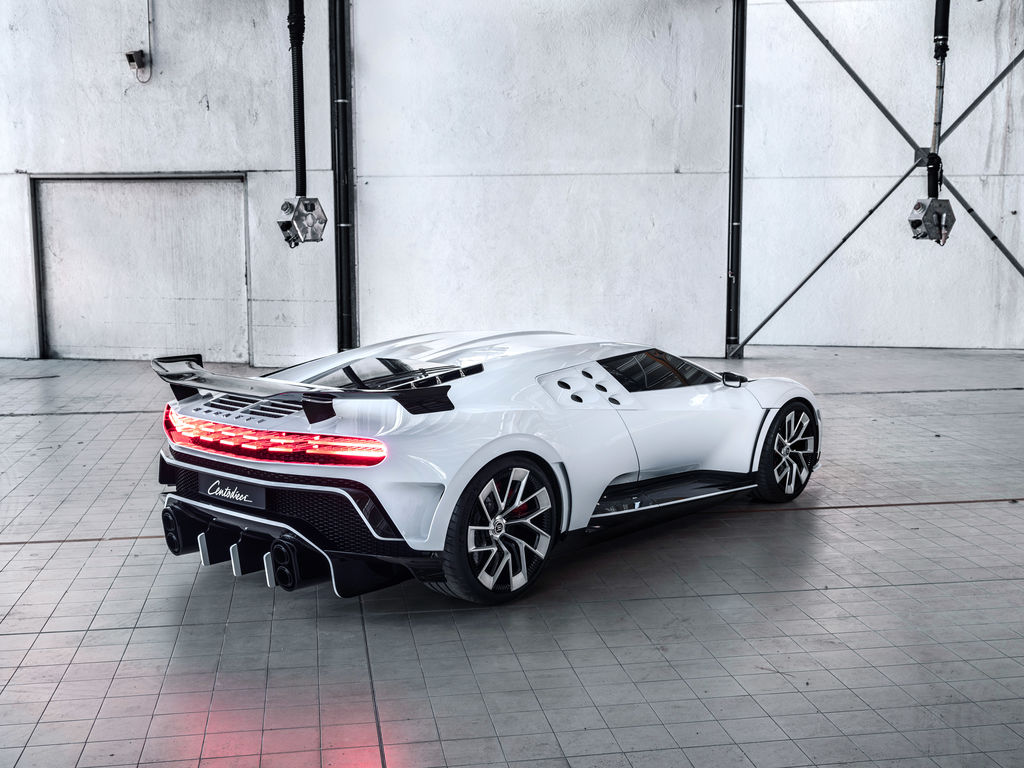 With this supercar, Bugatti pays homage to its 110-year old legacy. The word 'Centodieci' means 110 in Italian. The car is equipped with an 8.0-liter W-16 engine capable of producing a staggering 1600 horsepower. It can accelerate from 0 to 62 mph in just 2.4 seconds, making Centodieci the quickest-accelerating Bugatti currently on the road.
The design of the car is heavily influenced by Romano Artioli's iconic EB110, a supercar produced in the early '90s. Without losing the charm and character of EB110, Centodieci is designed to serve as the modern interpretation of shape and technology. Its angular silhouette, glass engine cover, small horseshoe grille, and air vents take inspiration from EB110. The absence of the C-shaped pillar gives this car an even cooler look. The aerodynamics of Centodieci allows for dynamic lateral acceleration.
The distinct modern aesthetic of the supercar makes up for its slightly lower top speed (of 379khp) than Bugatti Chiron. Centodieci is 44 pounds lighter than Bugatti Chiron. The cabin of the car is a perfect balance between sportiness and luxury. The flat-bottom steering wheels, blue controls, premium sound system, and a cooled glovebox are some of the many features of Centodieci's luxurious interior.
6. Bugatti Chiron Profilée – $10.7 million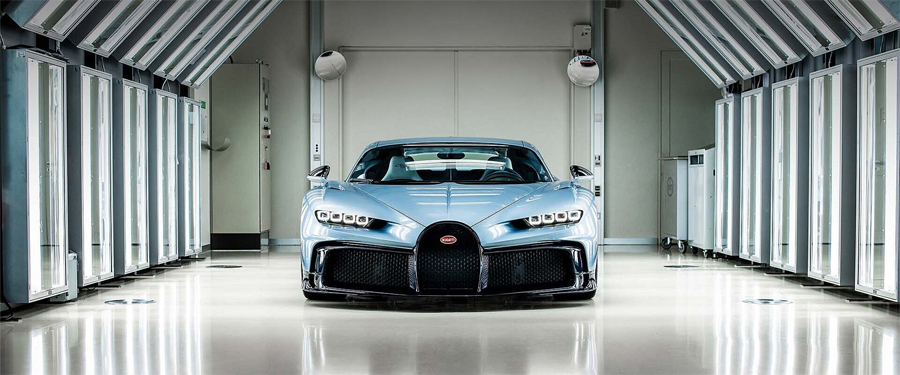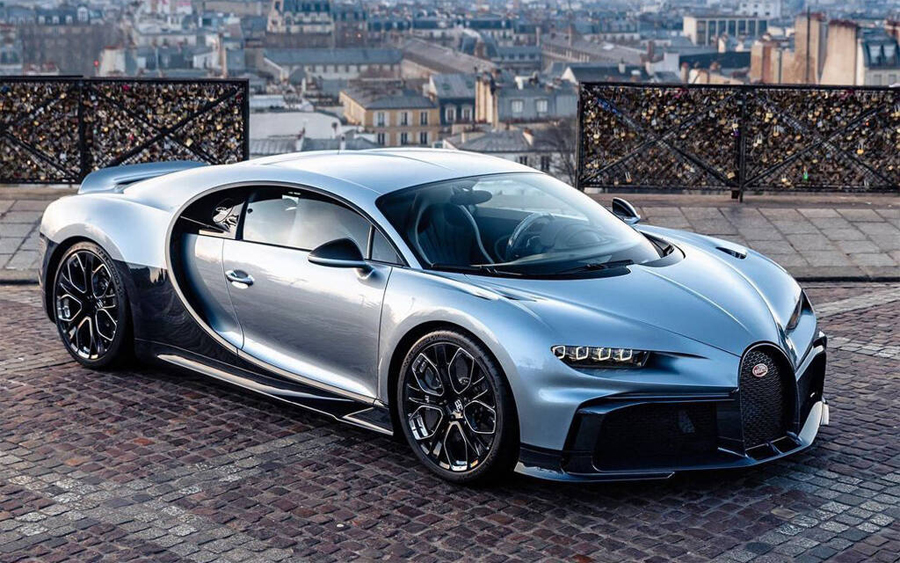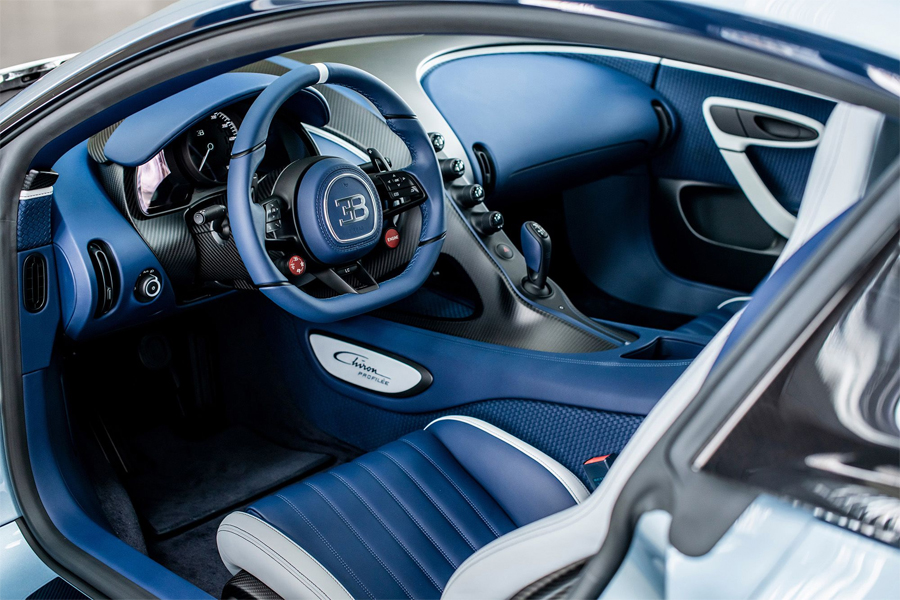 The Bugatti Chiron Profilée, a truly unique and one-of-a-kind hypercar, may appear similar to a standard Chiron but boasts bespoke features that set it apart. Initially built as a test for a limited run of Profilée models, this Chiron ended up as the sole example. Equipped with the remarkable 1,476-horsepower quad-turbocharged W16 engine found in the Chiron lineup, the Profilée features distinctive bodywork, a custom spoiler, and a redesigned front splitter with larger air intakes for enhanced aerodynamic performance.
Recently, RM Sotheby's auctioned off this exceptional Bugatti Chiron Profilée for an astounding $10.7 million USD, making it the most expensive new car ever auctioned and the most expensive Chiron ever sold. This singular hypercar, finished in a model-specific Argent Atlantique color, is the last purely gas-powered Bugatti to be sold. The original plan was to put this bespoke model into production, but the project was canceled after all 500 slots sold out earlier than anticipated. With a quad-turbocharged W-16 engine producing 1,479 horsepower, the Chiron Profilée can accelerate from 0 to 60 mph in just 2.3 seconds and reaches an electronically limited top speed of 236 mph.
5. Sweptail by Rolls Royce – $13 million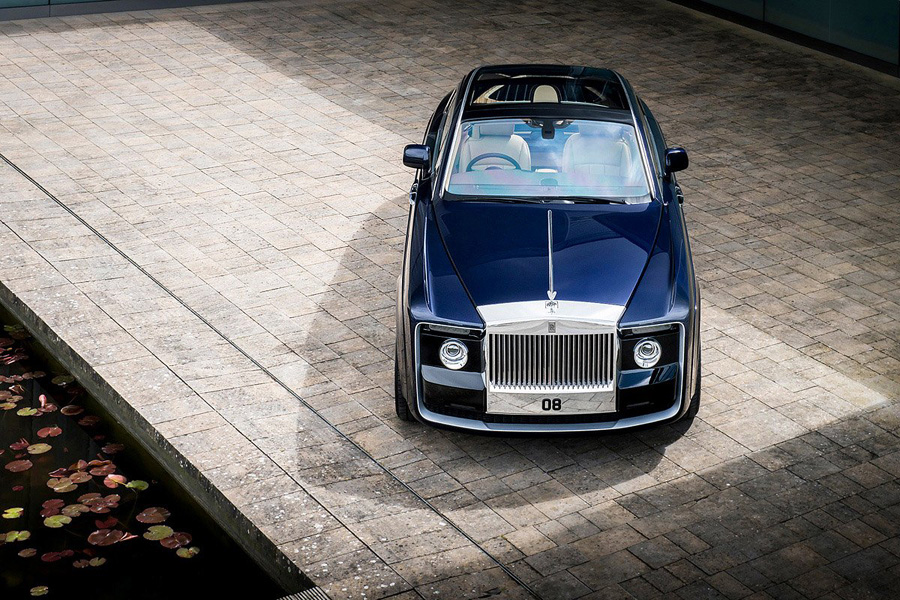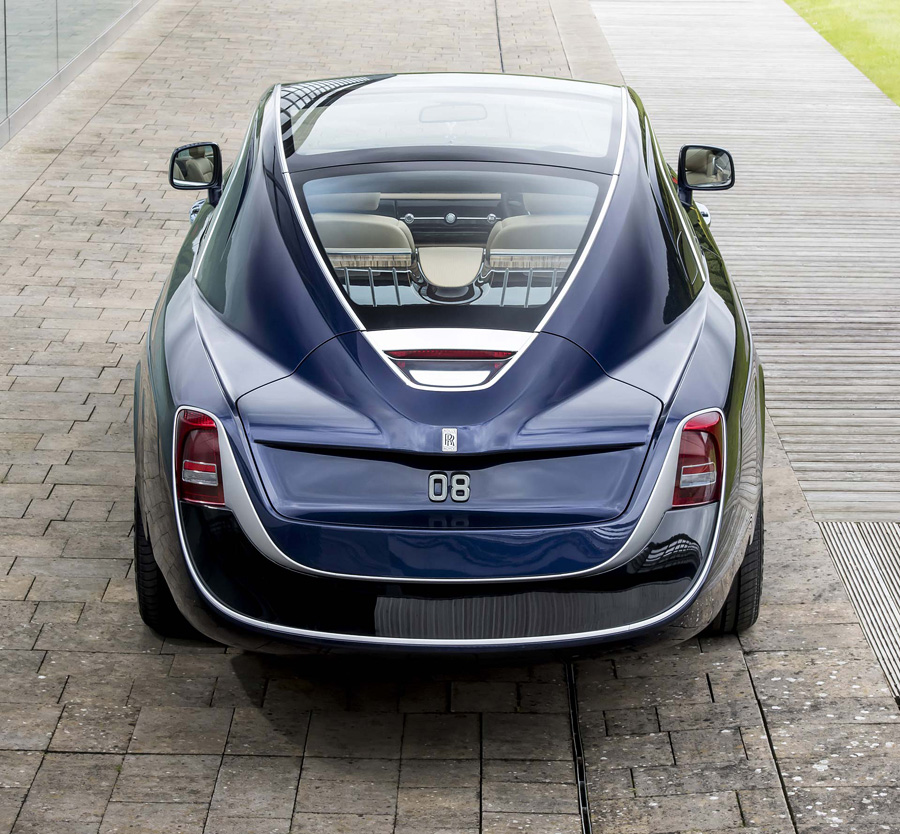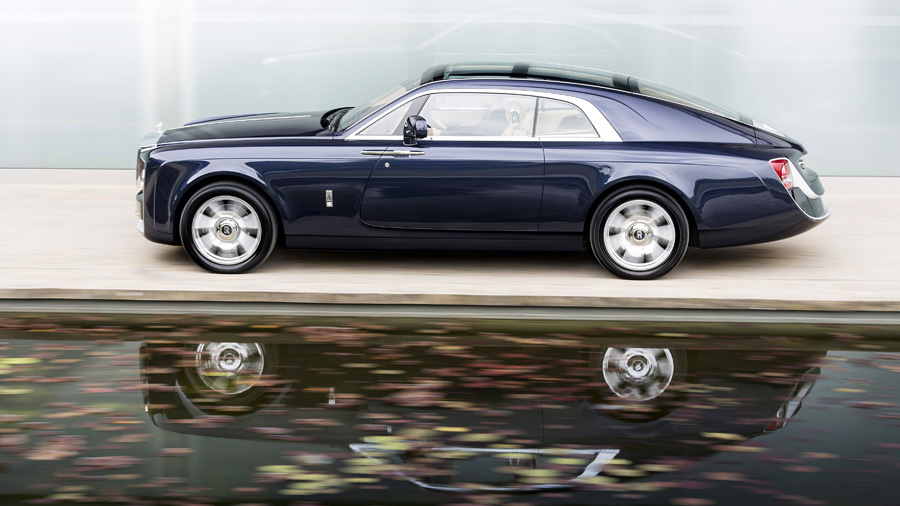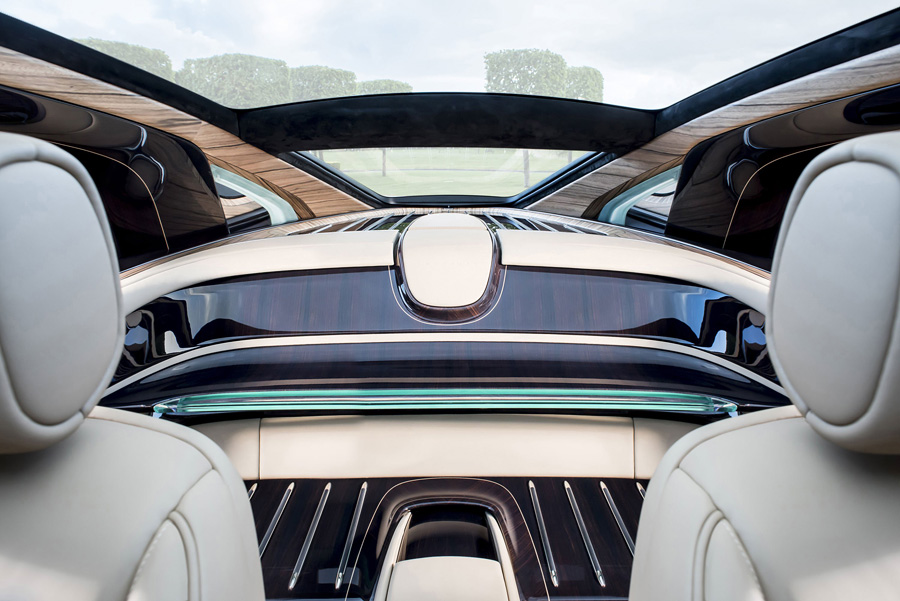 Before you gasp at the price, do note that this car is off the markets. That's because it was made on the recommendations of one specific customer whose name the company has refused to divulge. A company famous for its luxurious rollouts, there were only 4,000 Rolls Royce cars manufactured in 2016!
This particular exclusive car comes with its custom coach work, reminiscent of the royal carriages of yore. Probably modeled on the Wraith, this car can seat only two people (see what they mean by being exclusive?). The sunroof is fully panoramic, tapering down sharply like those of the racing yachts, as per the orders of the customer.
Something very cool about the interior handcrafted with wood and leather are the hidden attaché cases for holding laptops behind each door. Not much else is available on this most expensive car in the world, except that it is based on the 1920s and 30s models, and looks like a yacht from the back. The owner does happen to be a collector of super-yachts and private planes.
4. Spyros Panopoulos Chaos – $14.4 million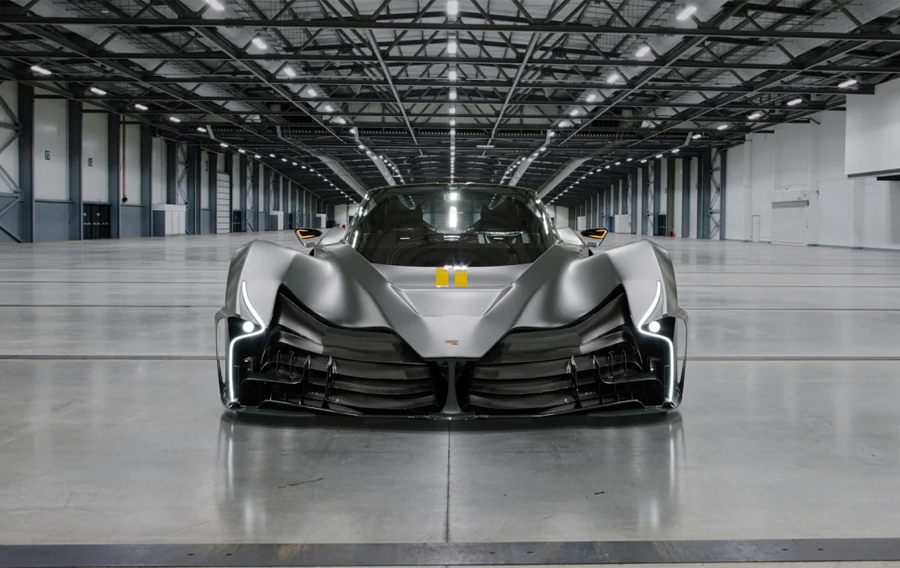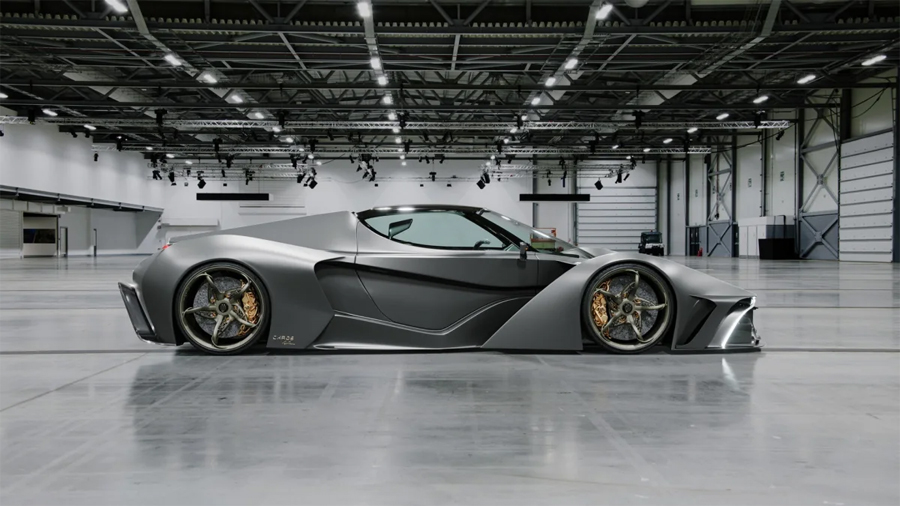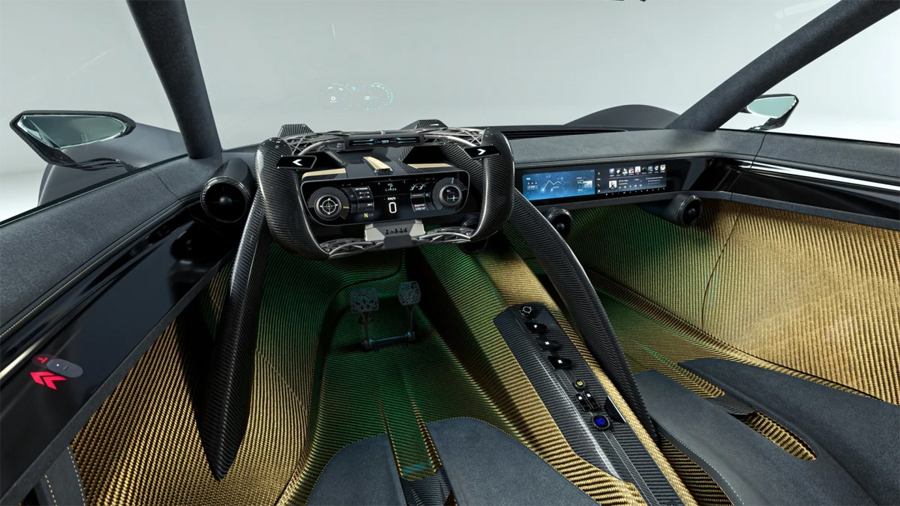 Spyros Panopoulos Automotive, based in Athens, Greece, unveils the Chaos, touted as the world's first "ultracar." This high-performance vehicle boasts a twin-turbo 4.0-liter V10 engine, available in two versions: the "Earth Version" with 2,049 horsepower and the more powerful "Zero Gravity" variant with 3,065 horsepower. The Chaos claims exceptional acceleration, aiming to surpass current Formula 1 cars and high-performance vehicles.
The design of the Chaos features aggressive styling with futuristic elements, merging aesthetics and advanced aerodynamics. Despite its large size, the use of materials like Zylon and titanium ensures a relatively light weight. The interior is equally advanced, with a minimalistic design incorporating augmented reality and biometric systems.
With limited production and a price of €5.5 million for the full-spec 3,000 hp model featuring all of the exotic materials and technologies , the Chaos positions itself as a rare and exclusive ultracar, redefining luxury and performance in the automotive world.
3. Pagani Zonda HP Barchetta – $17,5 million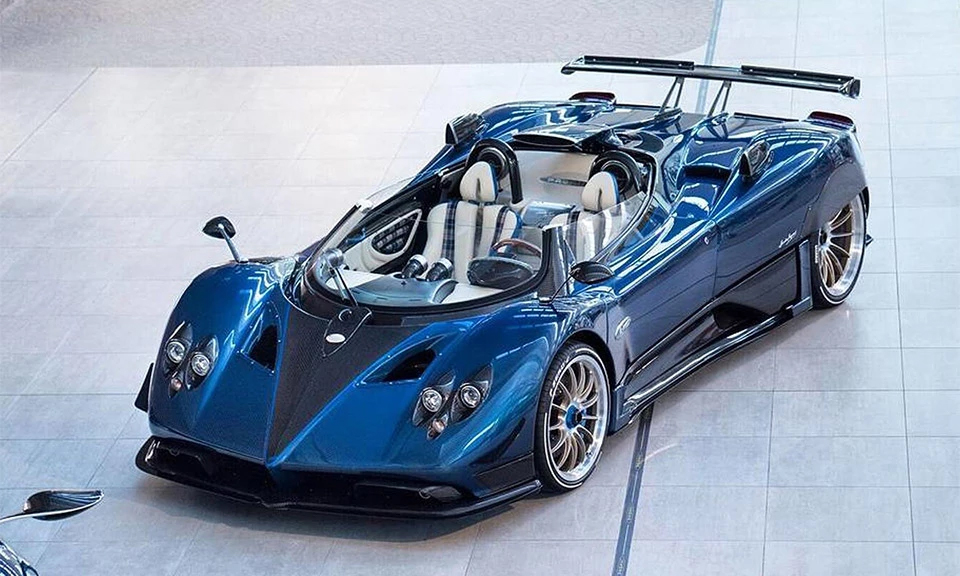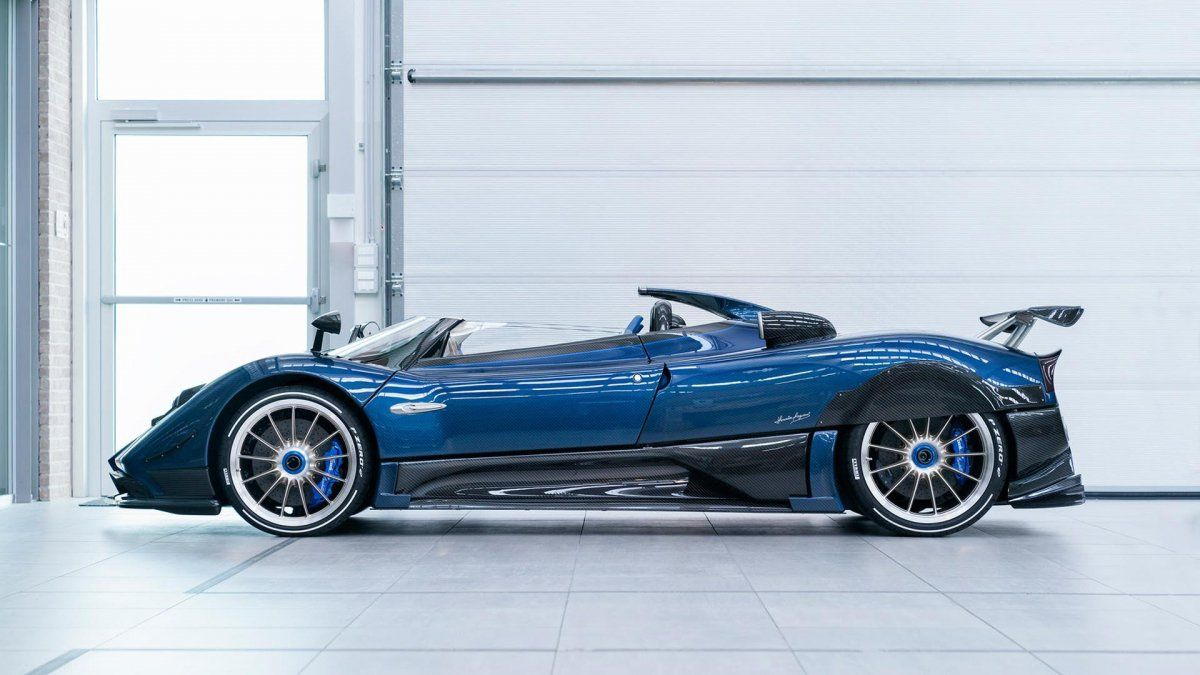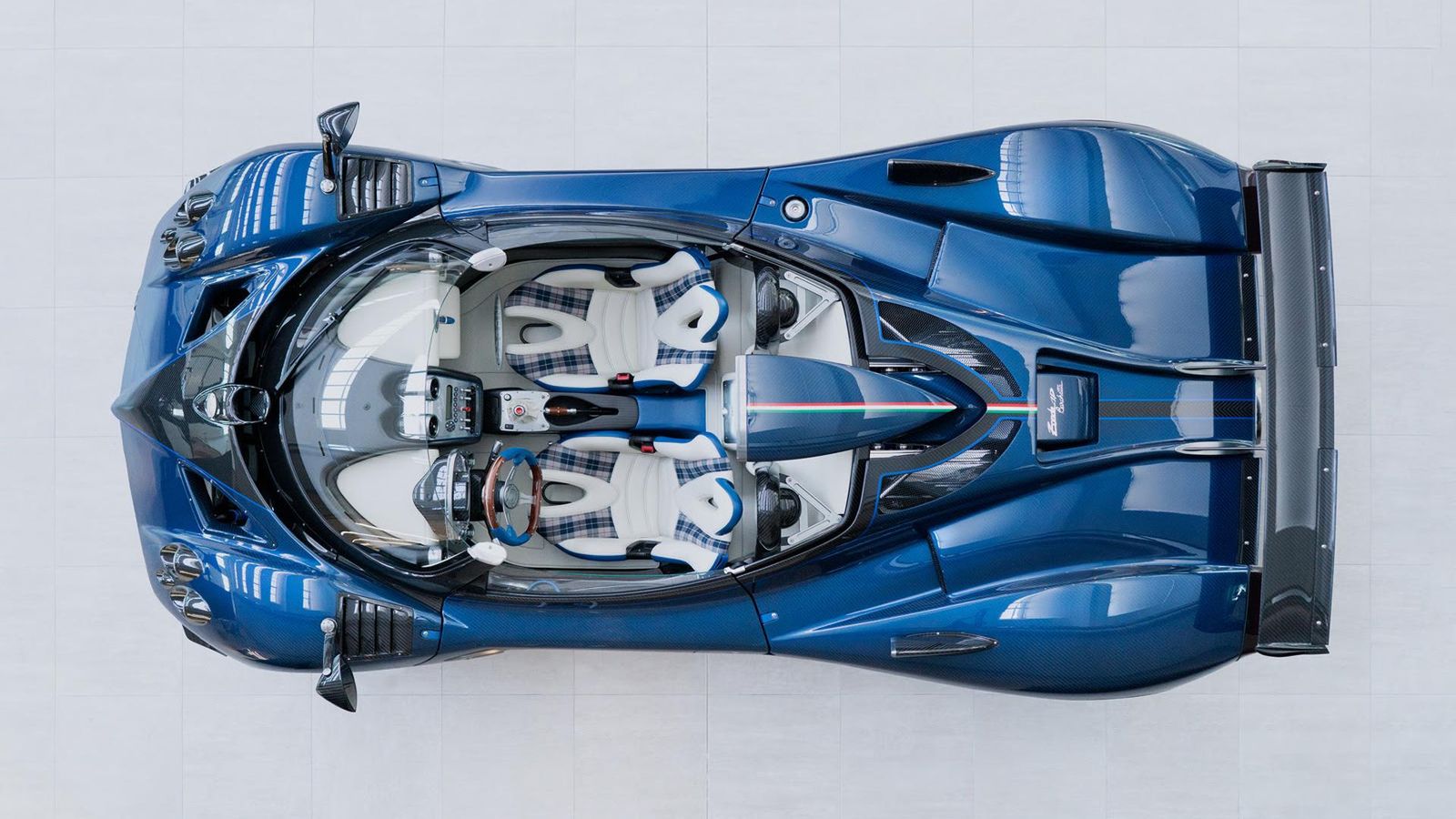 With a unique look, HP Barchetta adds to the incredible legacy of Pagani Zonda. Horacio Pagani, the founder of Pagani Automobili, named this magnificent edition of Zonda as Barchetta for its cunning resemblance to a эlittle boat.' The blue-tinted frame of the car is formed entirely of carbon fiber. The chassis is developed from what Pagani claims to be the material called 'Carbo Titanium'. The car, made ultralight by the material, offers a thrilling experience of the speed to its driver.
Though Pagani has never released the vehicle's official performance specifications, some sources speculate the supercar boasts a top speed of 338 km/h. It can accelerate from 0 to 100 kph in just 3.4 seconds. This open-top convertible supercar stands only some 21 inches tall at its tallest. It's equipped with a huge ventilated 380m disc on all four corners and six-piston calipers to wipe the speed and slow down the car.
Its extravagant price tag of $17.5 million makes it the top cars on this list. But chances are you'll never get your hands on the car as only three of these vehicles were made. And needless to say, all three have been booked before production. One of the models is reserved by the founder Pagani himself as a present for his 60th birthday.
2. Bugatti La Voiture Noire – $19 million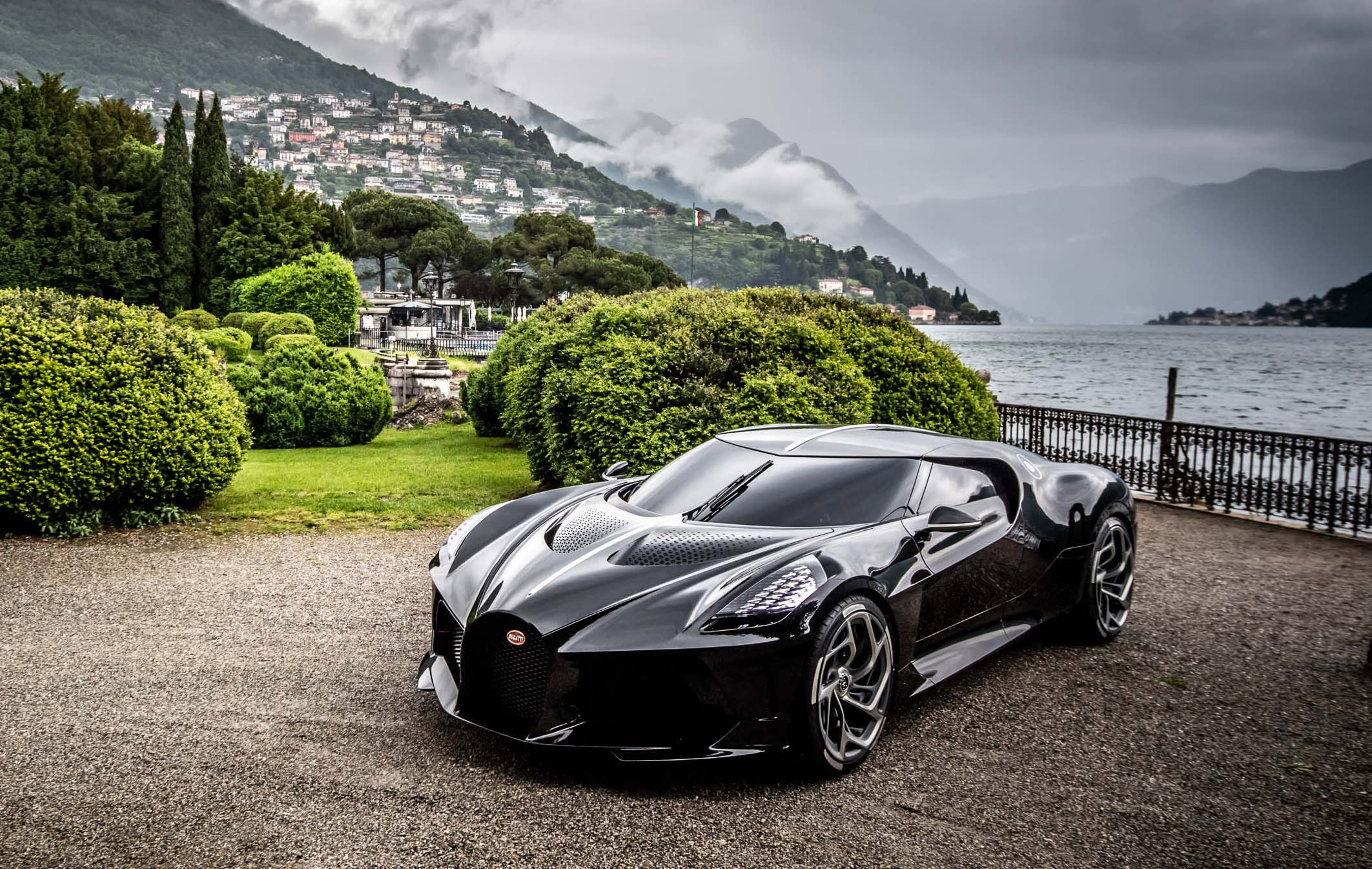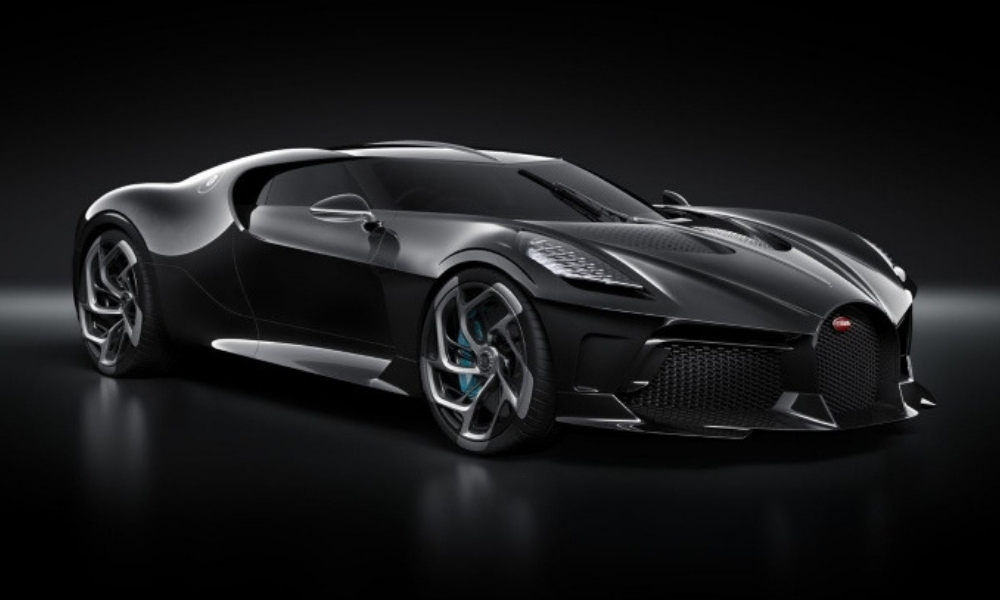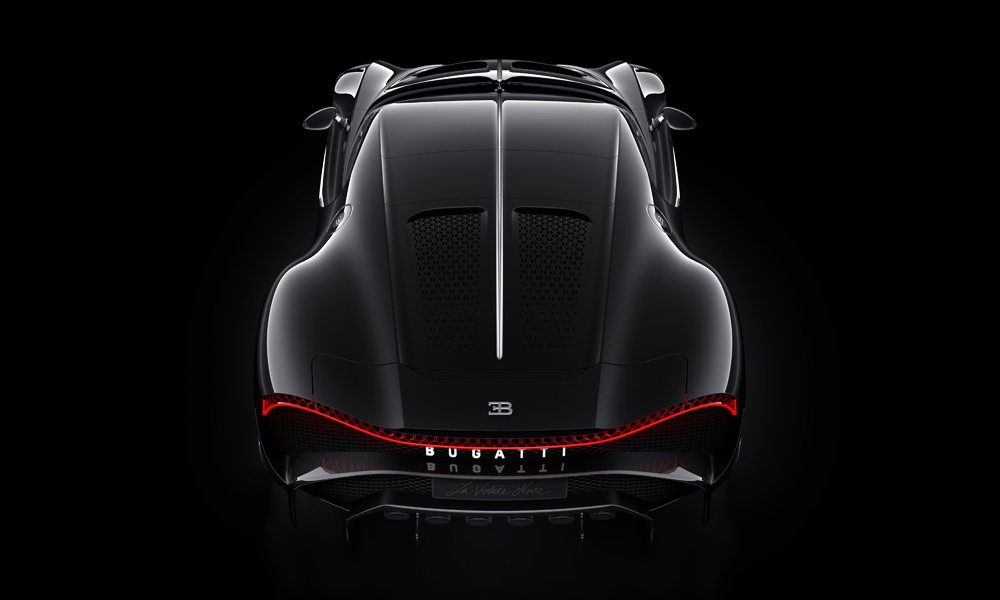 Bugatti has unveiled the "La Voiture Noire" translated as "the black car" made entirely from carbon fiber. The first one of the Limited Edition car has been sold for $19 million to Ferdinand Piech, the owner of VW group. Designed by Salome Etienne, it is inspired by its predecessors Veyron and Chiron and the pre-war Type 57SC Atlantic.
Powered by an 8 liter, 16 cylinder engine that churns out a jaw-dropping 1,500 HP the car should be able to reach above 450 km/h. Bugatti has refused to reveal its performance specifications. The front is dominated by the trademark horseshoe-shaped Bugatti grill and blends into an aerodynamically swept-back design with sloping windscreen and wrap-around tail lamps.
Most Expensive Car – Rolls-Royce Boat Tail – $28.0 Million (est.)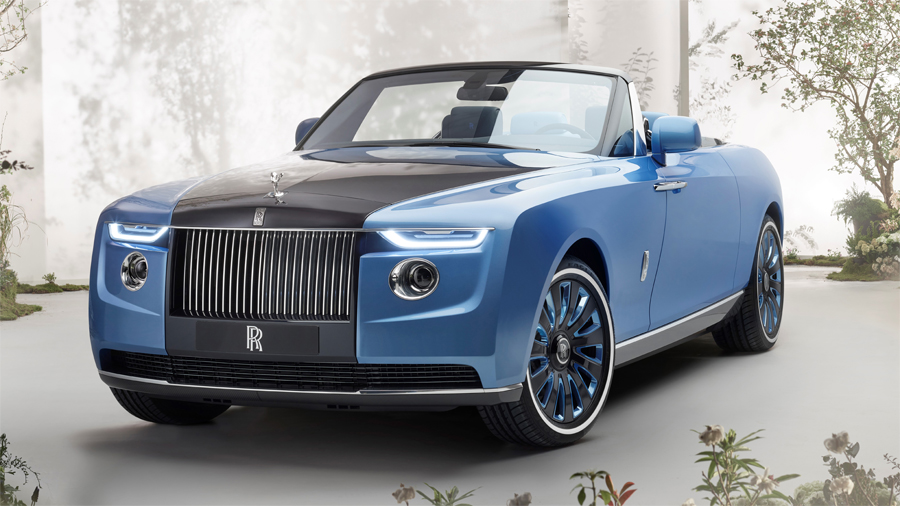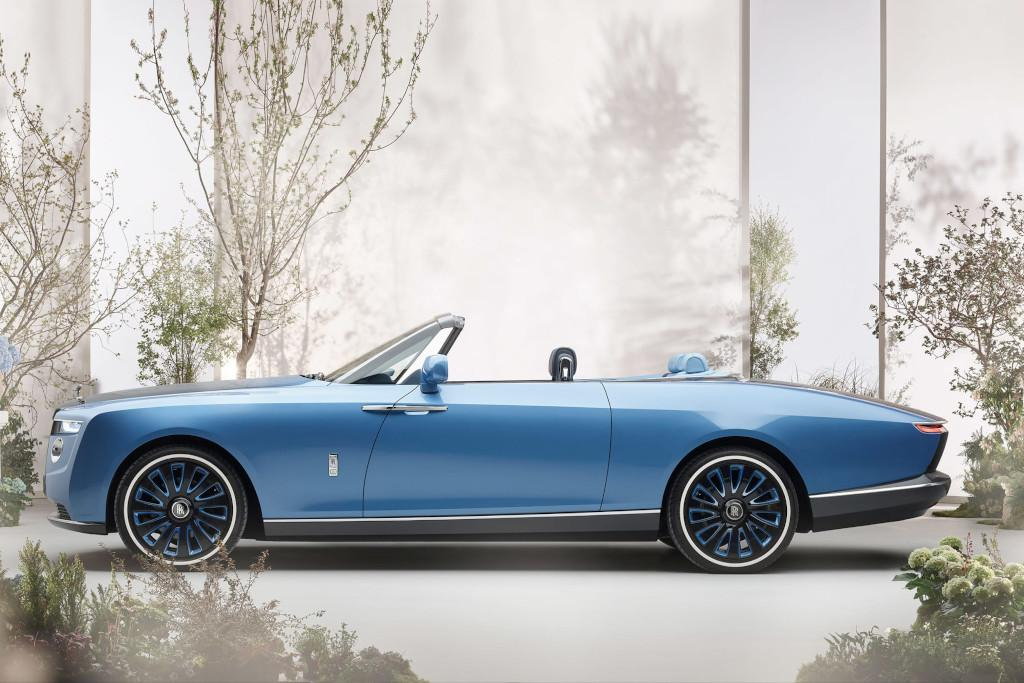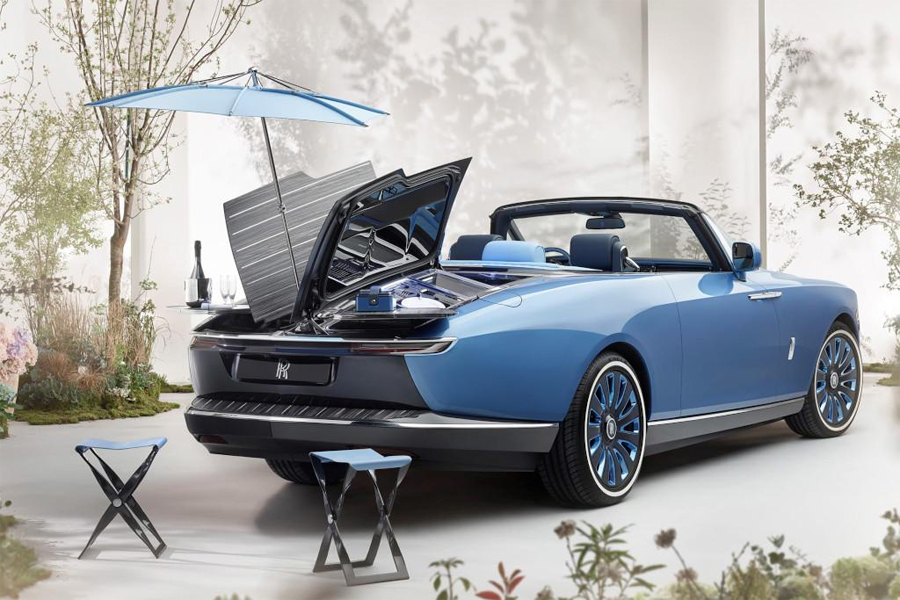 The Rolls-Royce Boat Tail is an ultra-luxurious, bespoke automobile that was unveiled in 2021 as a demonstration of the pinnacle of the British carmaker's craftsmanship, design, and engineering prowess. The car derives its name from its boat-inspired design, featuring an elegant, tapering rear end reminiscent of the hull of a classic wooden yacht. With only three examples built, the Boat Tail is an exclusive masterpiece of personalization, showcasing an array of customizable features, materials, and technologies that enable each client to create a truly unique and tailored automotive experience.
The price of the Rolls-Royce Boat Tail is reflective of its exclusive nature, bespoke craftsmanship, and the level of customization available. Each of the three models is reported to have been sold for around $28 million, making it one of the most expensive new cars ever produced. This staggering price tag represents not only the extreme attention to detail and the use of the finest materials in its construction, but also the time-consuming and meticulous hand-crafted process that goes into the creation of each Boat Tail. As a result, the Rolls-Royce Boat Tail stands as a symbol of opulence, status, and the ultimate expression of individual taste and style.
Also be sure to check best free car website templates and themes.