What is the most expensive watch in the world? Unbelievably expensive Hallucination by Graff Diamonds costs crazy money as for a wrist watches – $55 million. It's luxurious, rarest and the most expensive watch ever. Decorated with selected 100 carats diamonds shining with thousands of colors – this is more work of art than just a women watch. But it's not the only one extremely expensive watches in the world – check the whole list in our post.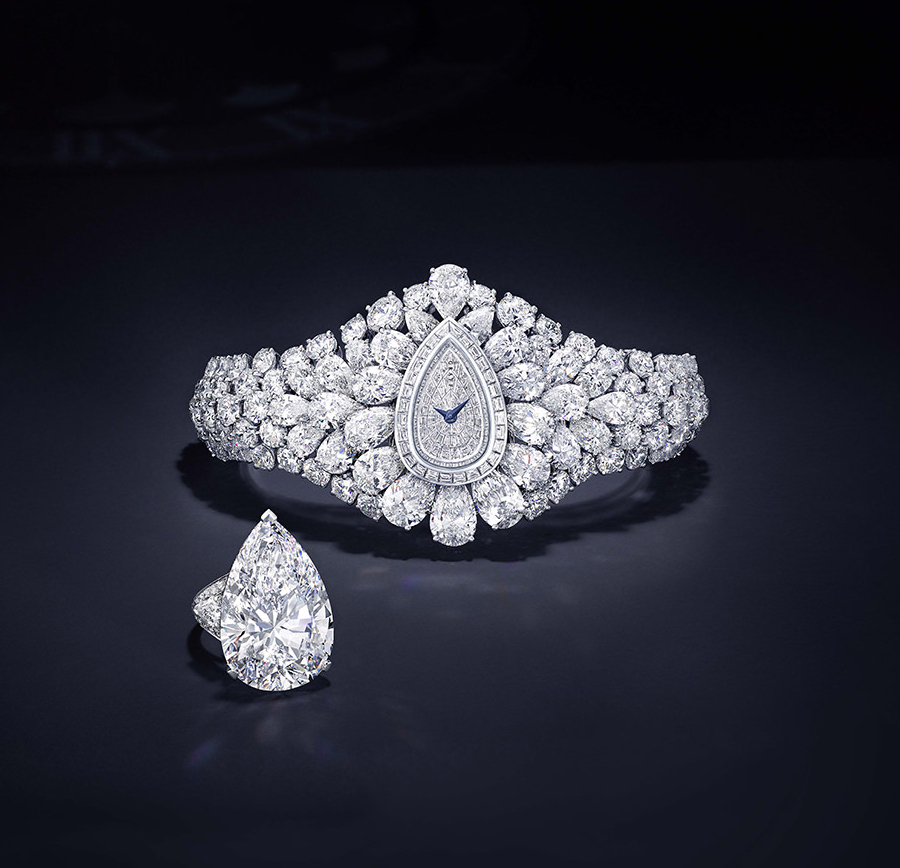 A classy timepiece worn on your wrist can instantly add a touch of elegance to your overall look. It is a sign of prestige for the rich and the famous who tend to thoroughly enjoy wearing these to look and feel like absolute royalty. There is a high level of skilled craftsmanship that is required to give a wristwatch the grace that it truly deserves . While some wrist watches have a historical significance, others are exquisitely enrobed in luxurious diamonds.
In this list of the top 10 most expensive wrist watches, you will come across a jaw-dropping a collection of sophisticated watches that are fit for royalty and exude charm and elegance with a price to match. These watches not only tell you the time but do a lot more than that. For starters, they signify a status symbol for the person wearing it. Additionally, these watches are also equipped with a multitude of features and functionalities. For a watch enthusiast, these timepieces are simply, timeless.
Most Expensive Wrist Watches in the World:
| | | | | | |
| --- | --- | --- | --- | --- | --- |
| Wrist Watch | Brand | Year | Material | Diameter/Size | Price |
| The Hallucination | Graff Diamonds | 2014 | colored diamonds, platinum | – | $55 Million |
| The Fascination | Graff Diamonds | 2015 | white diamonds, 38.13-carat pear-shaped diamond | – | $40 Million |
| Grandmaster Chime | Patek Philippe | 2019 | stainless steel | 47.4mm | $31 Million |
| Joaillene 101 Manchette | Jaeger-LeCoultre | 2012 | diamonds, onyx, white gold | 4.8×4.8mm | $26 Million |
| 201 Carat Watch | Chopard | 2000 | colored diamonds, yellow and white gold | – | $25 Million |
| Billionaire Watch | Jacob & Co. | 2015 | diamonds, white gold | 53x40mm | $18 Million |
| Paul Newman's Rolex Daytona | Rolex | 1968 | stainless steel | 37mm | $17.6 Million |
| Patek Philippe Ref. 1518 | Patek Philippe | 1941 | stainless steel | 35mm | $11.1 Million |
| Patek Philippe Ref. 1527 | Patek Philippe | 1933 | stainless steel | 37mm | $5.7 Million |
| Big Bang | Hublot | 2012 | diamonds, white gold | 44mm | $5 Million |
10. Hublot Big Bang – $5 million
This is easily the most expensive Hublot wristwatch , which retails at a whopping $5 million and was also the timepiece that was gifted to popular rapper and music artist, Jay-Z on his birthday by his wife in 2012. This is a truly fascinating watch by Hublot as it is enveloped in about 1282 diamonds of numerous varieties and styles. Some of these shiny pieces include 6 emerald cut diamonds that, are approximately 3 carats per diamond. Additionally, there is a mighty 100 carats' worth of baguette diamonds aesthetically placed in this watch. What makes this watch so special is the sheer amount of precision that has gone into making this watch. A New York Jeweller was responsible for making this timepiece so irresistible thanks to the 40+ years of experience he brought with him whilst cutting every stone that sits snugly on this watch. It exudes an air of luxury and elegance that is effortless.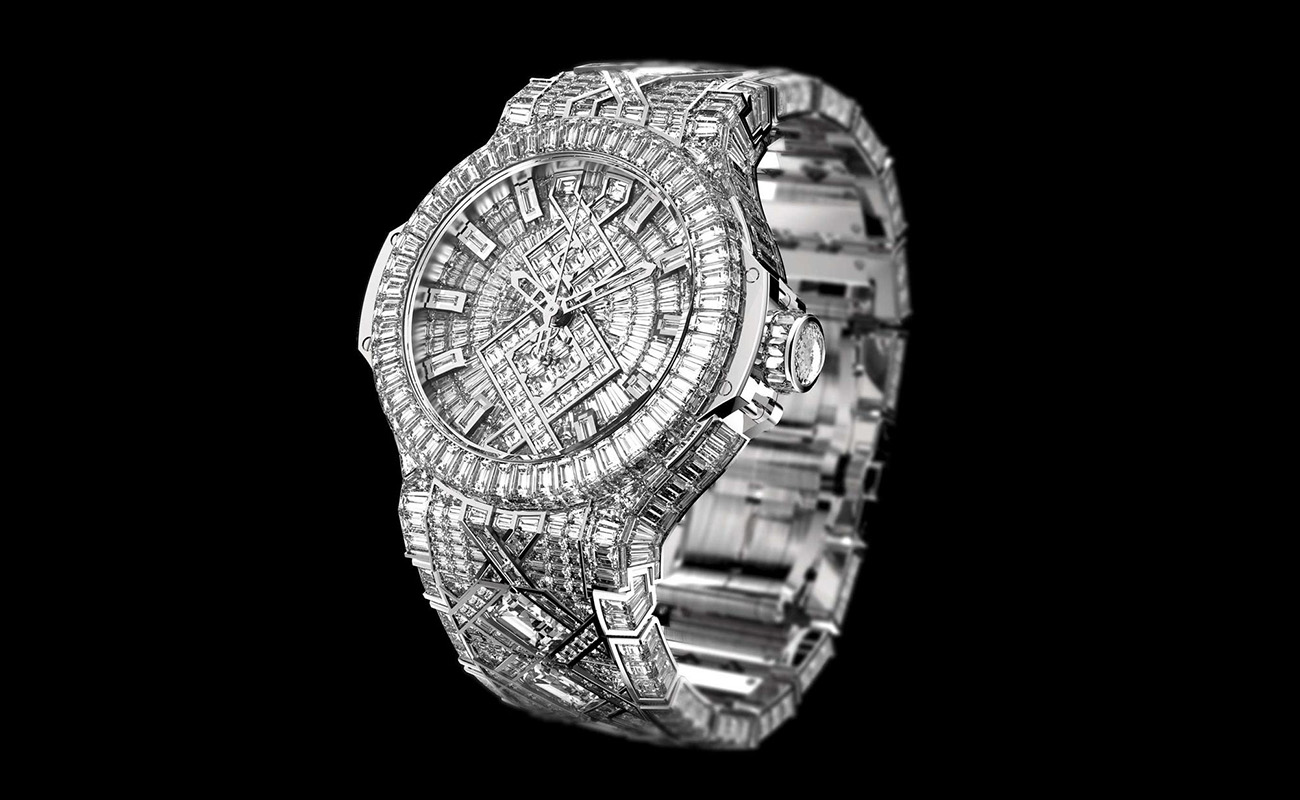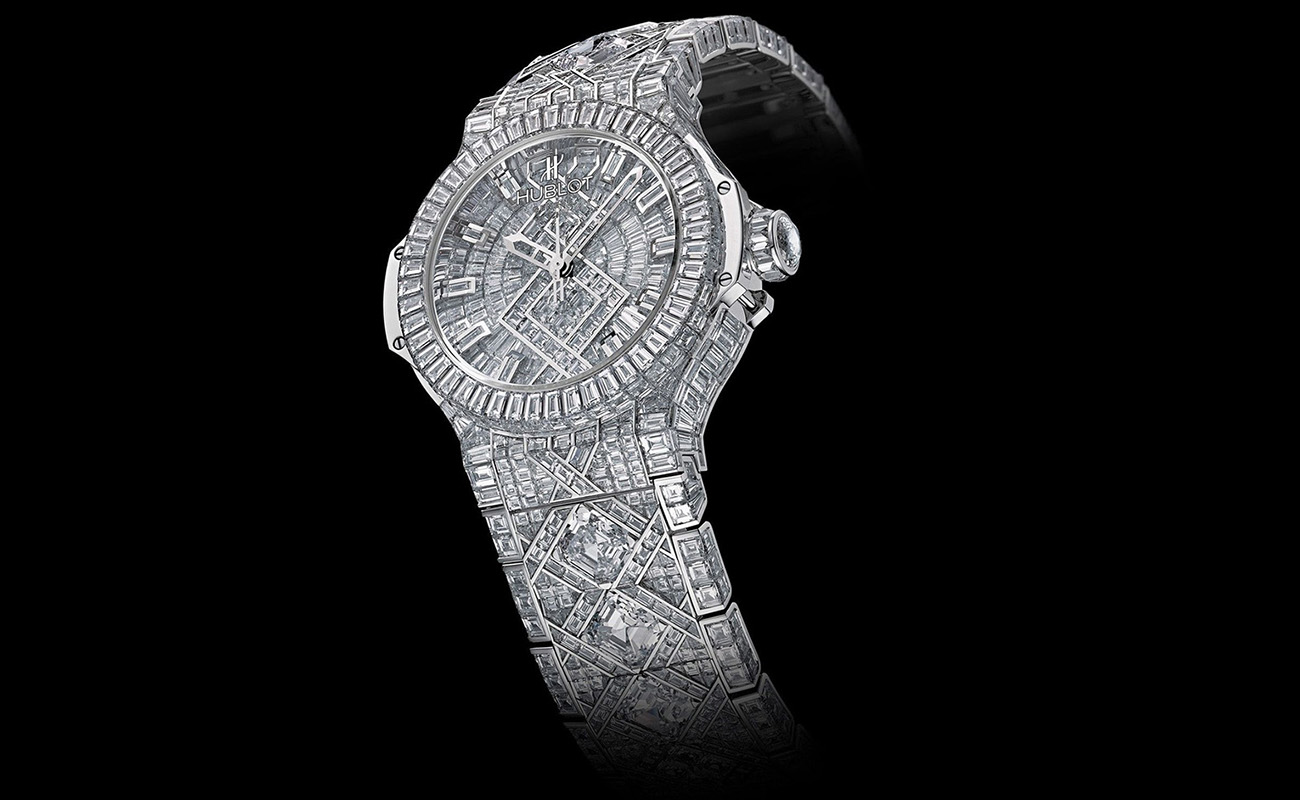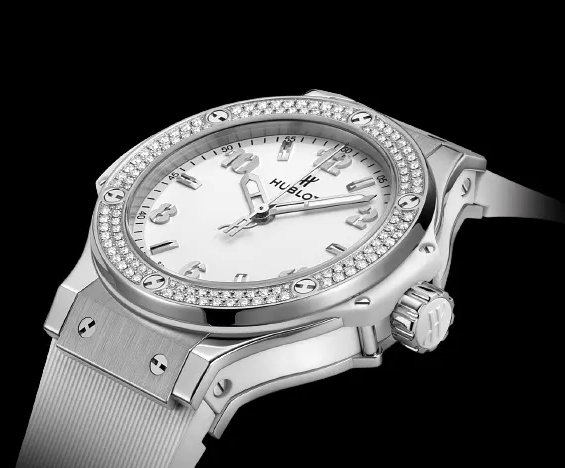 Big Bang Steel White Jewellery 38
9. Patek Philippe Ref. 1527 – $5.7 Million
In 1933, Patek Philippe cemented his place in history by making one of the most complex watches by hand for henry graves. Not much is public about the watch, but it is one of the two Ref. 1527 watches. The first Patek Philippe watch now resides in the Patek Phillipe Museum in Switzerland. The second Ref. 1527 watch features a chronograph, unlike the first, unsold one. It registers time through a 30-minutes register. It has 3 subsidiary dials and a tachymeter scale on the outer rim. It has a 5-minute division on the silver-matte dial with gold Arabic numerals.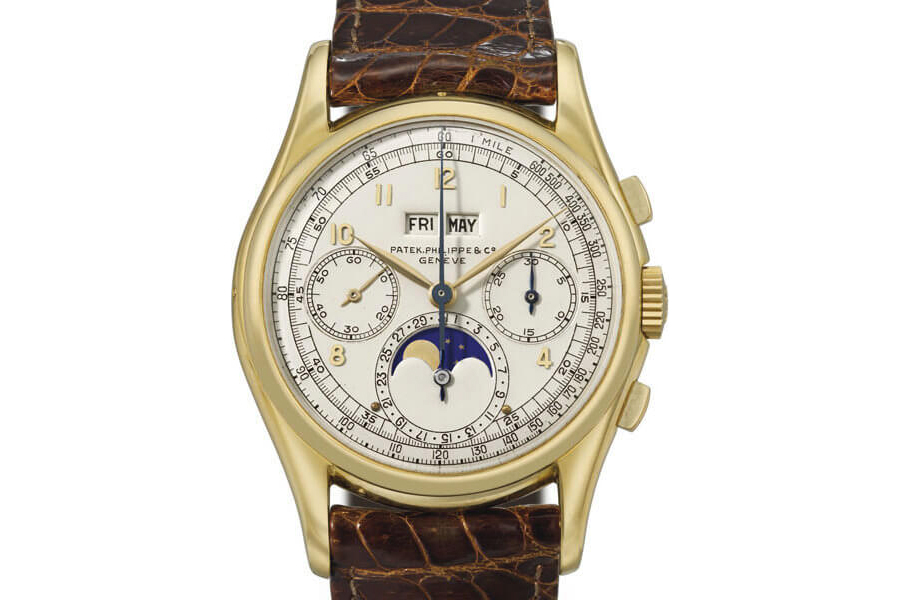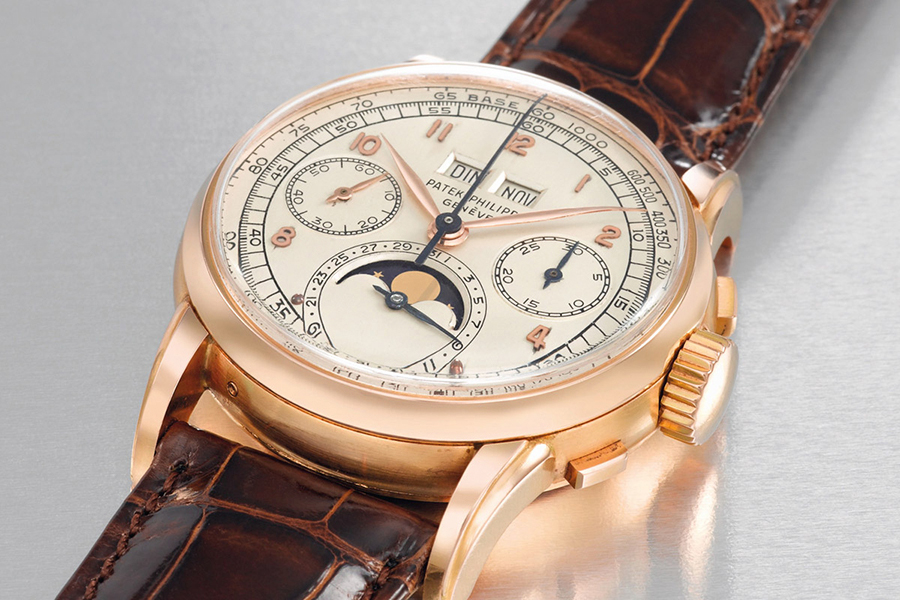 8. Patek Philippe Ref. 1518 in Stainless Steel – $11.1 Million
Like the Louis MoinetMeterois, the 1518 series by Patek Philippe too is limited edition and only 4 watches were created. What makes it so special and unique compared to other expensive watches is its unique casing. Usually, Patek Philippe is known for creating watches in yellow or rose gold, but with this version of the 1518 , they went for something different and instead made it in stainless steel that exudes panache. This watch was created in 1941 and therefore, it invariably was one of the first chronograph watches to have existed by Patek Philippe and it has only recently been auctioned off for $11.1 million.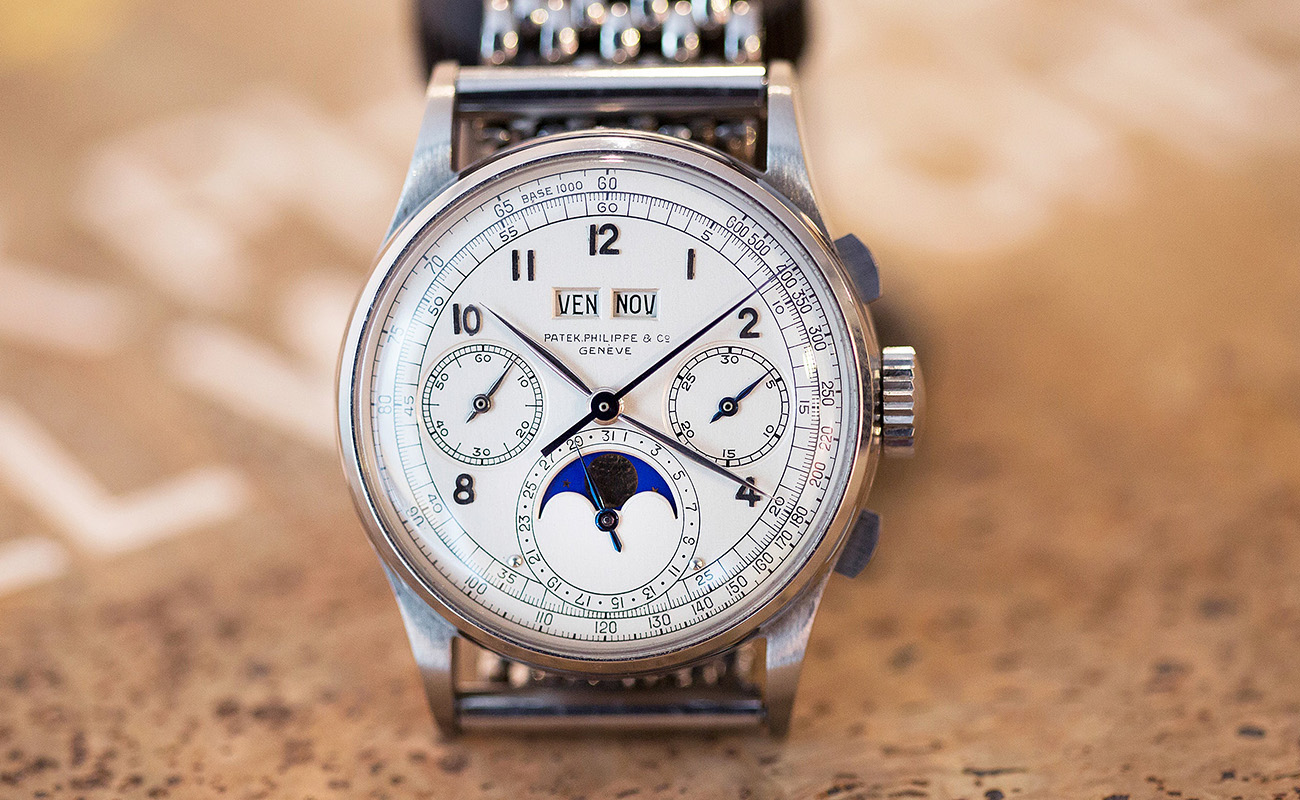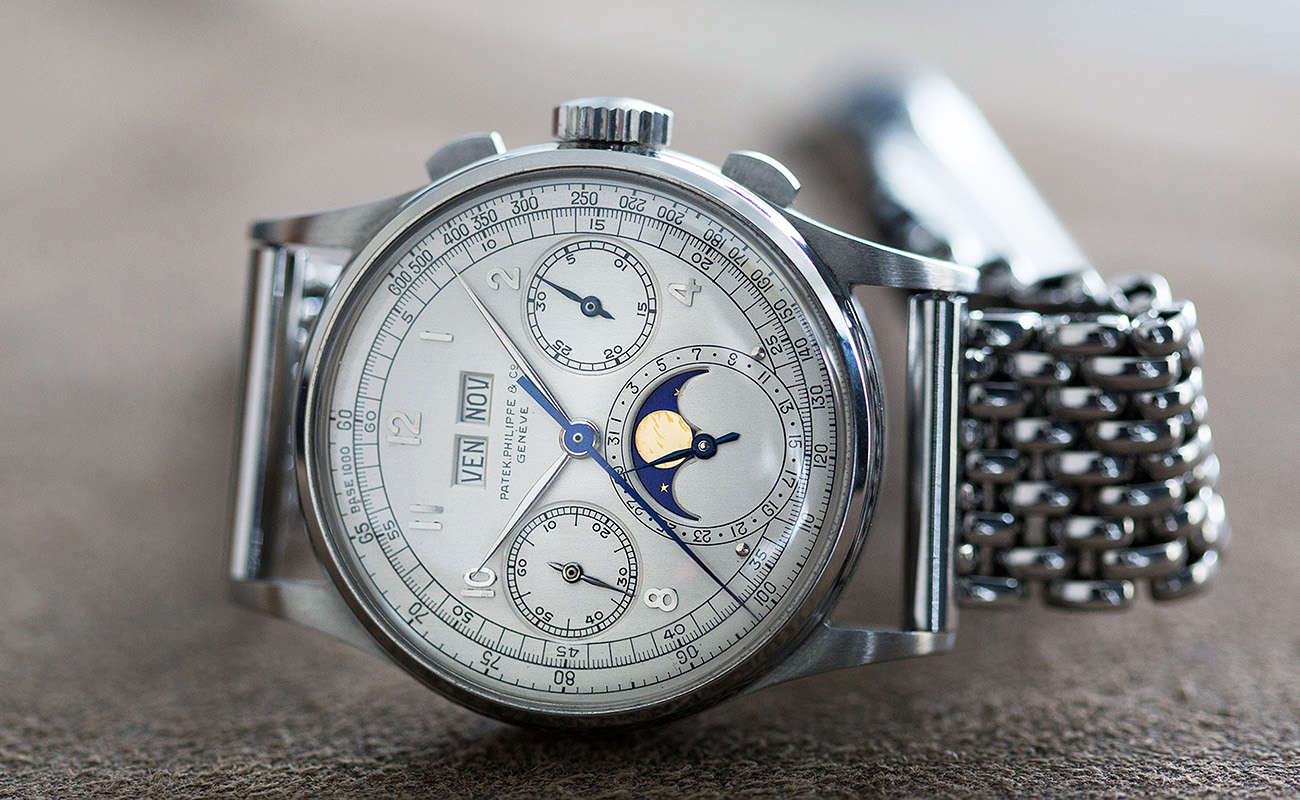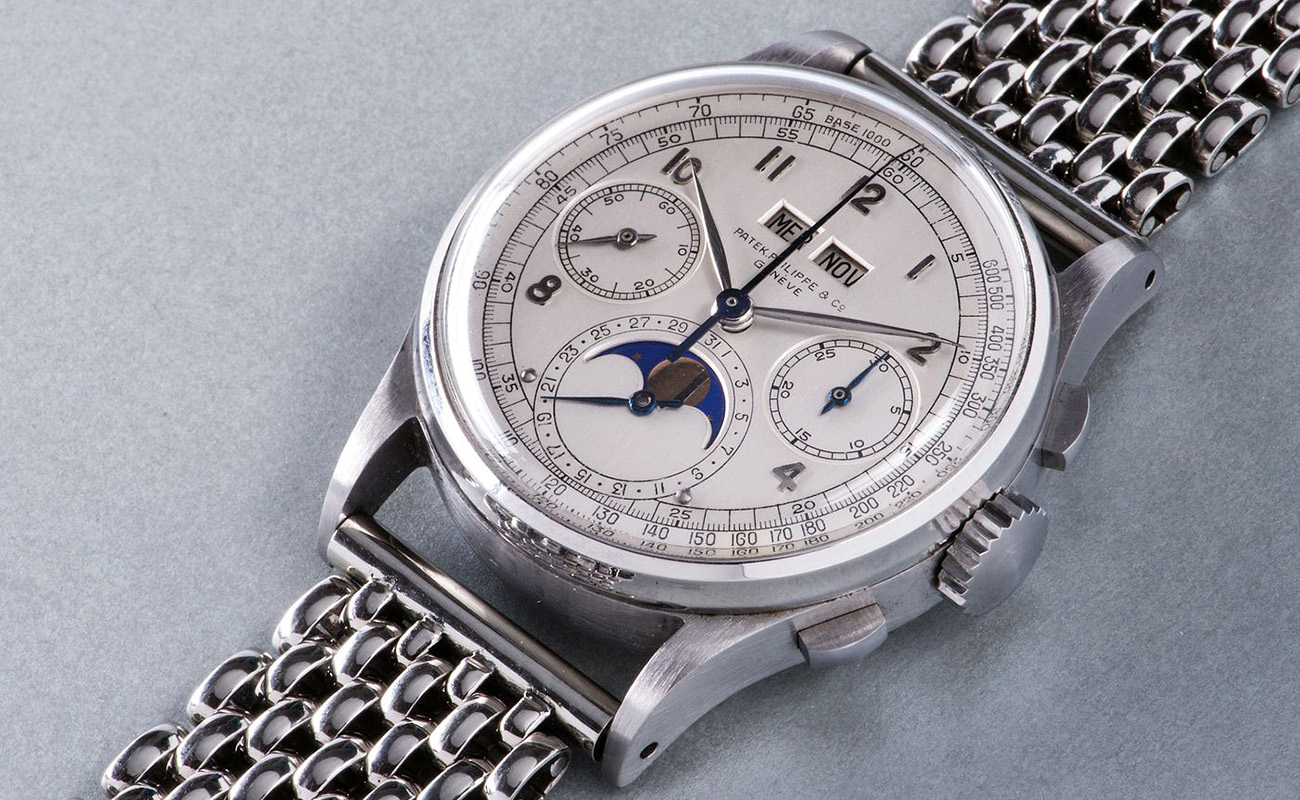 7. Paul Newman Rolex Daytona – $17.6 Million
Paul Newman's Rolex Daytona sold for a whopping $17.8 million in 1968 in front of 400 enthusiasts who gathered at the Phillip's NY Headquarters. It is not a classic design but has a rather art deco aesthetic. In place of the regular dial, Paul and his wife opted for the exotic black-and-white dial. Just like a fabled Hollywood star, who was seen wearing it, it has a whimsical feel. Rolex classifies models like these are "professional" timepieces and the company did not produce too many Daytona models. Paul Newman's Daytona's rarity combined with the customization and personalization easily raked up $17.8 million at the auction.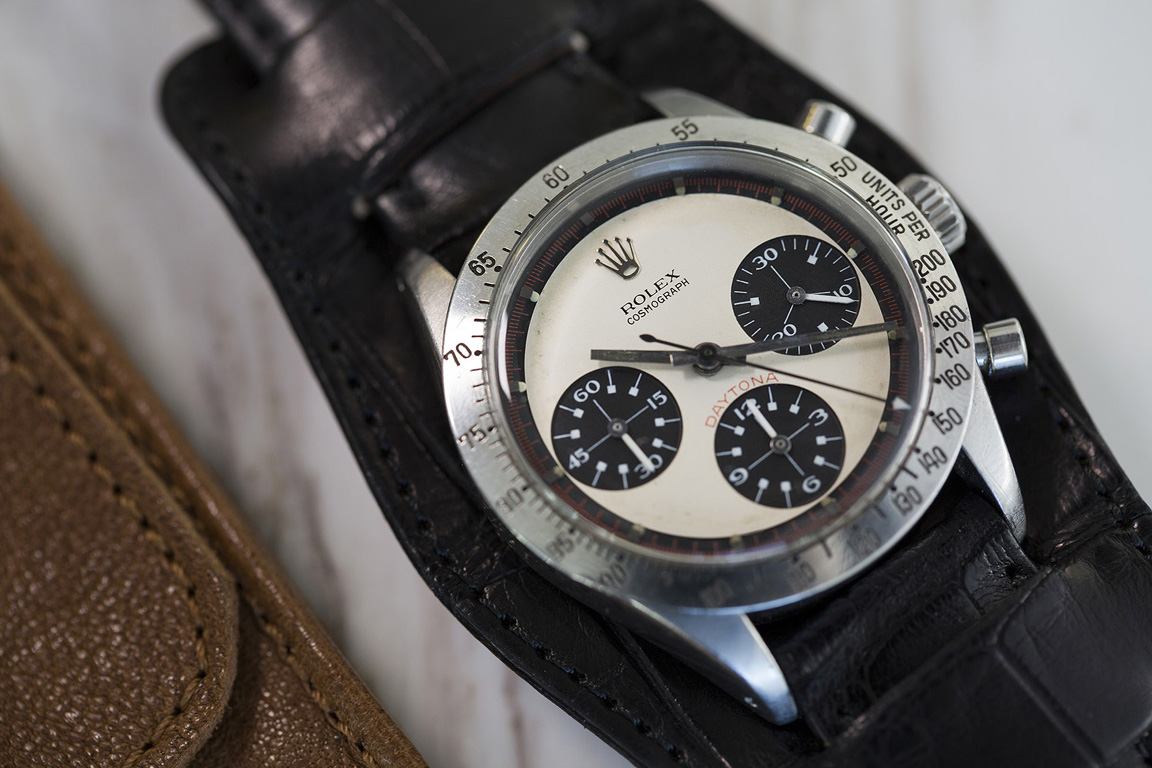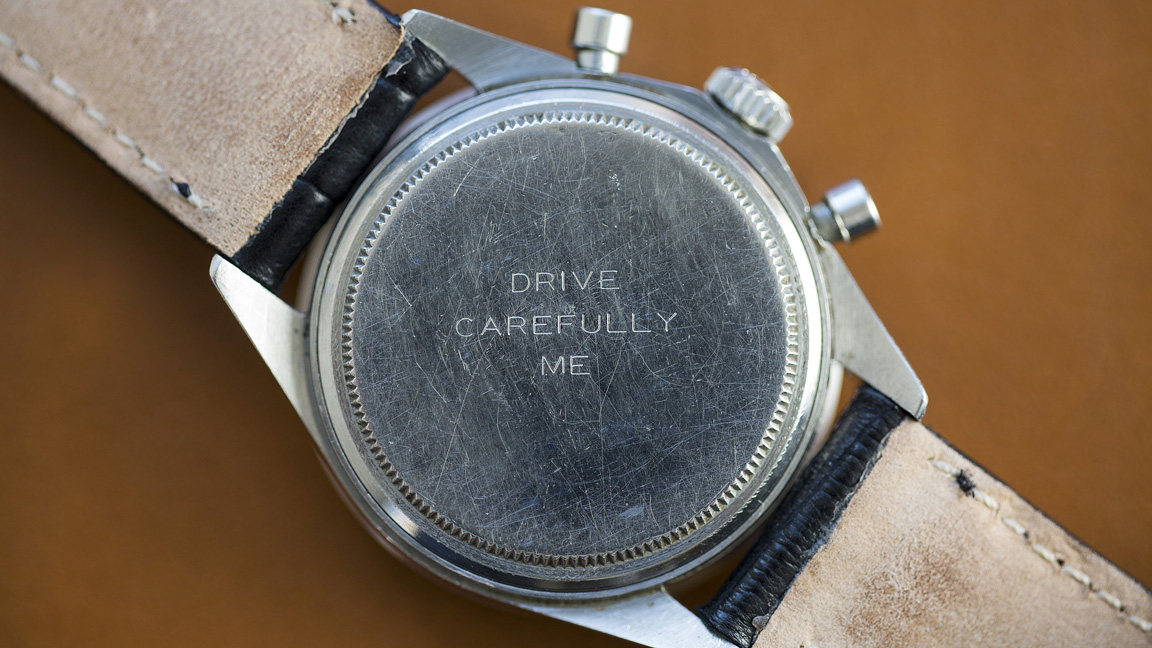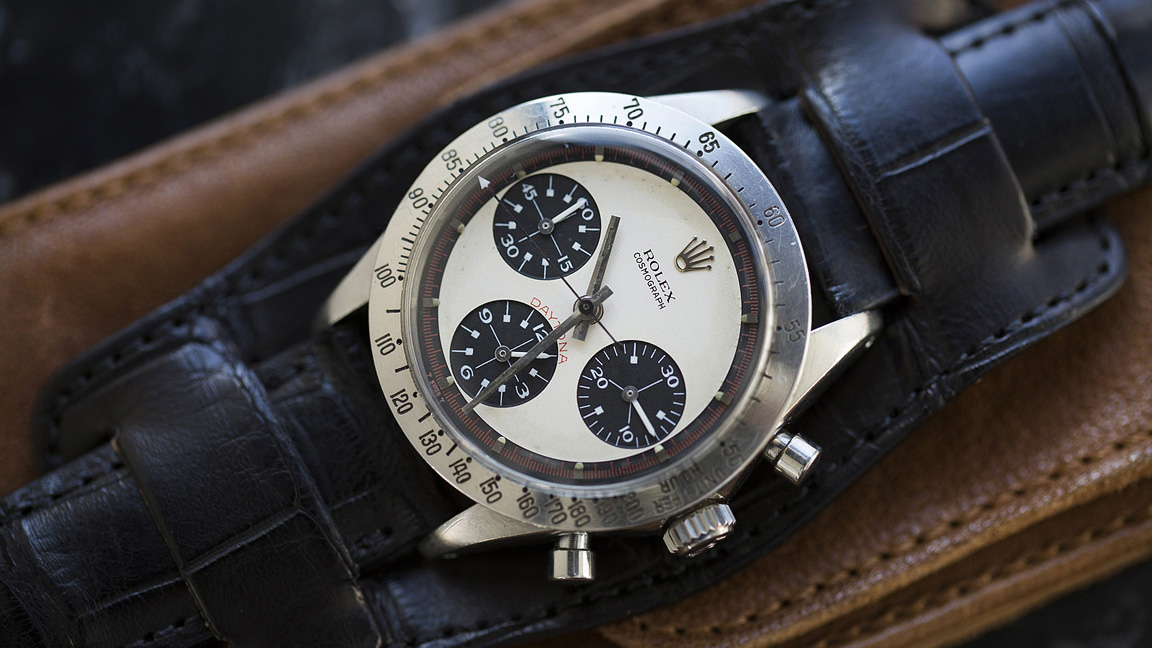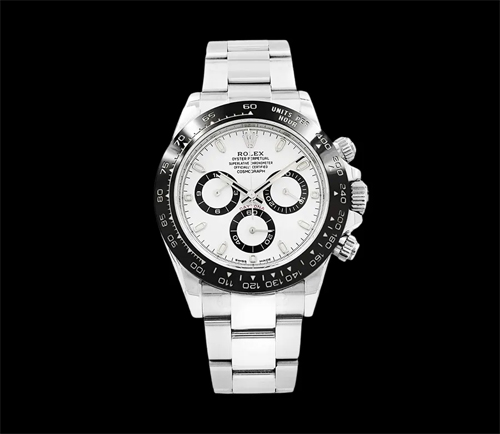 Rolex Cosmograph Daytona Stainless Steel
6. Jacob & Co. Billionaire Watch – $18 million
There is something incredibly graceful about this Billionaire watch by Jacob & Co. and its name very aptly describes how you would feel once this watch fits snugly on your wrist. At $18 million, every inch of the wrist watch's body is covered in diamonds worth 260 carats. These diamonds having the classic emerald cut are not the only shiny rocks that make it to the watch. The Billionaire also boasts of 19 jewels, about 167 other components and a skeleton face truly making it one of the most luxuriously expensive watch brands .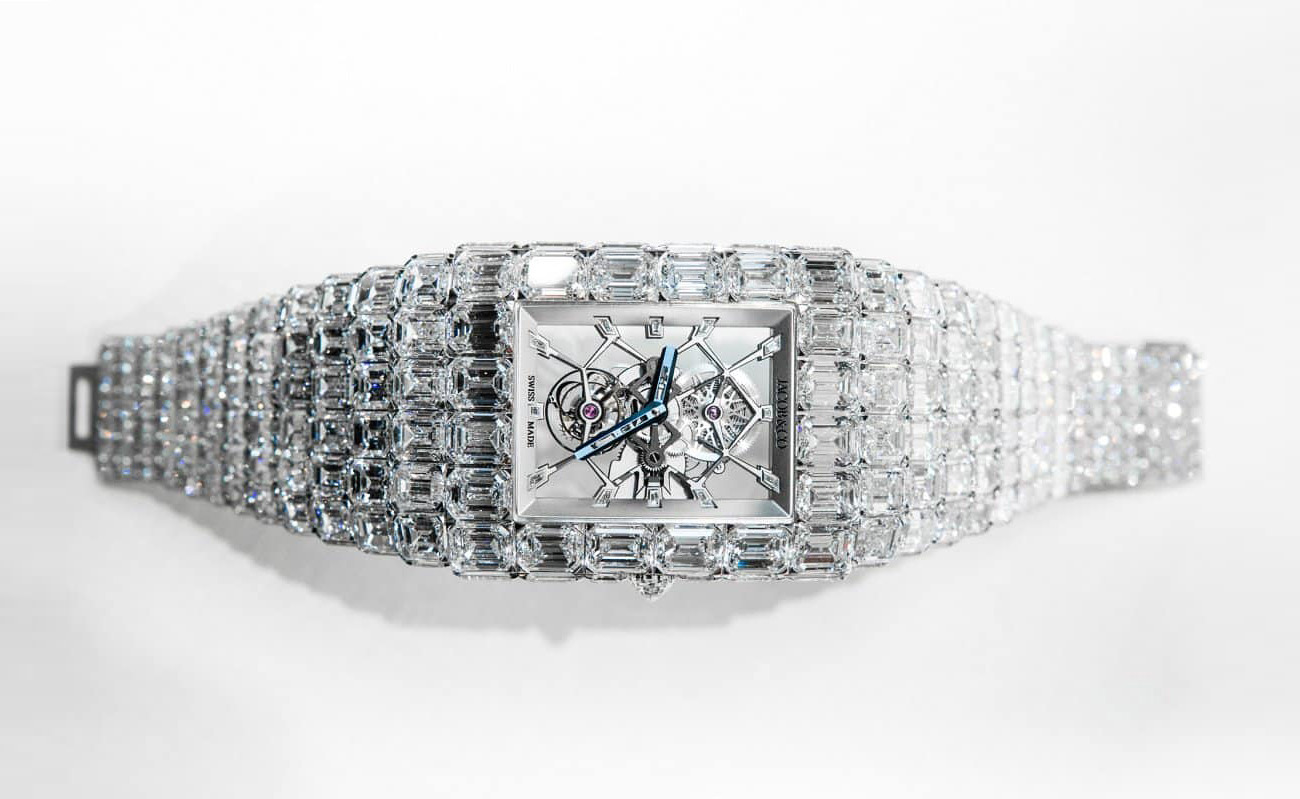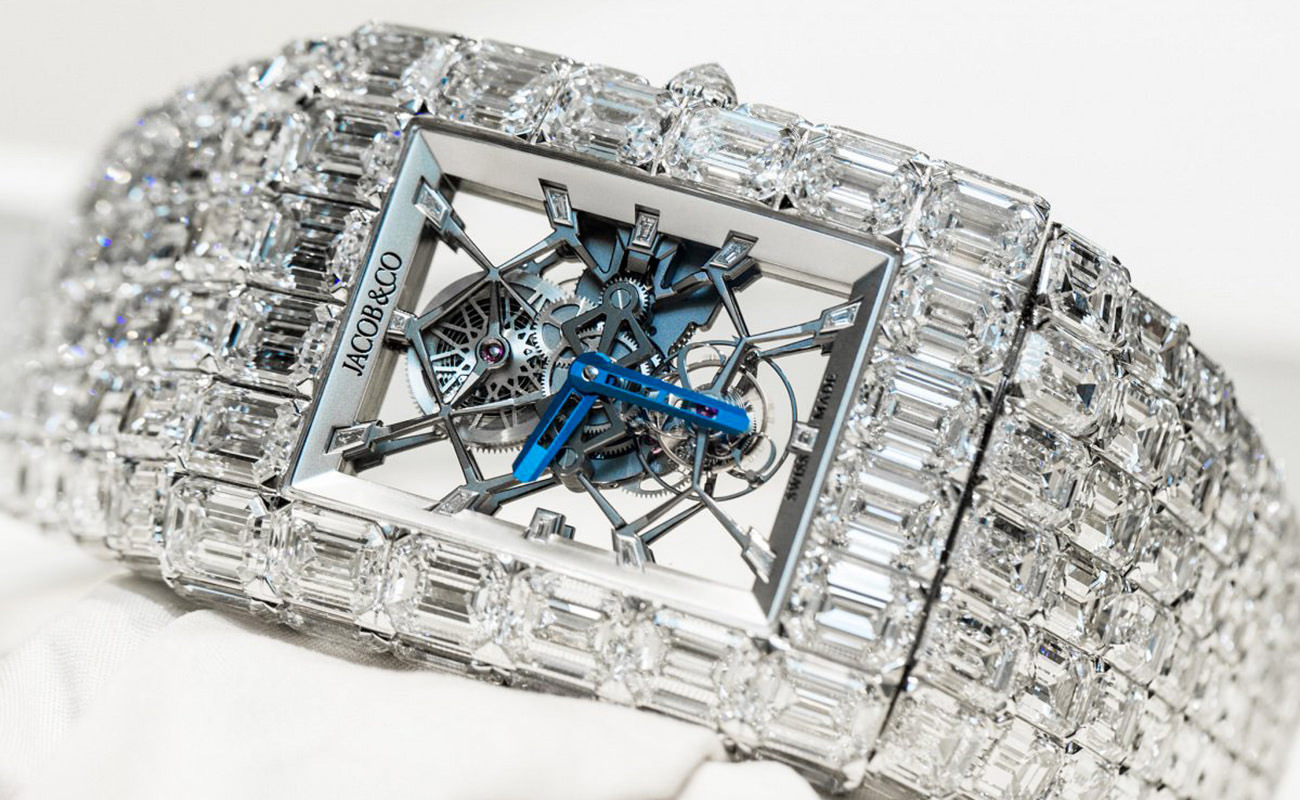 5. The 201 – Carat watch by Chopard- $25 million
As the name suggests, this is one of the most expensive wrist watches with about 874 diamonds, which add up to 201 carats. The watch itself is extremely fascinating with several glittering colorful diamonds adorning its surface. Of these, you are likely to spot a blue colored diamond of 12 carats , a 15-carat diamond in pink and an 11-carat diamond colored white. In addition to this, there are also more diamonds in yellow and white that makeup 163 carats of this watch. It's a truly stunning masterpiece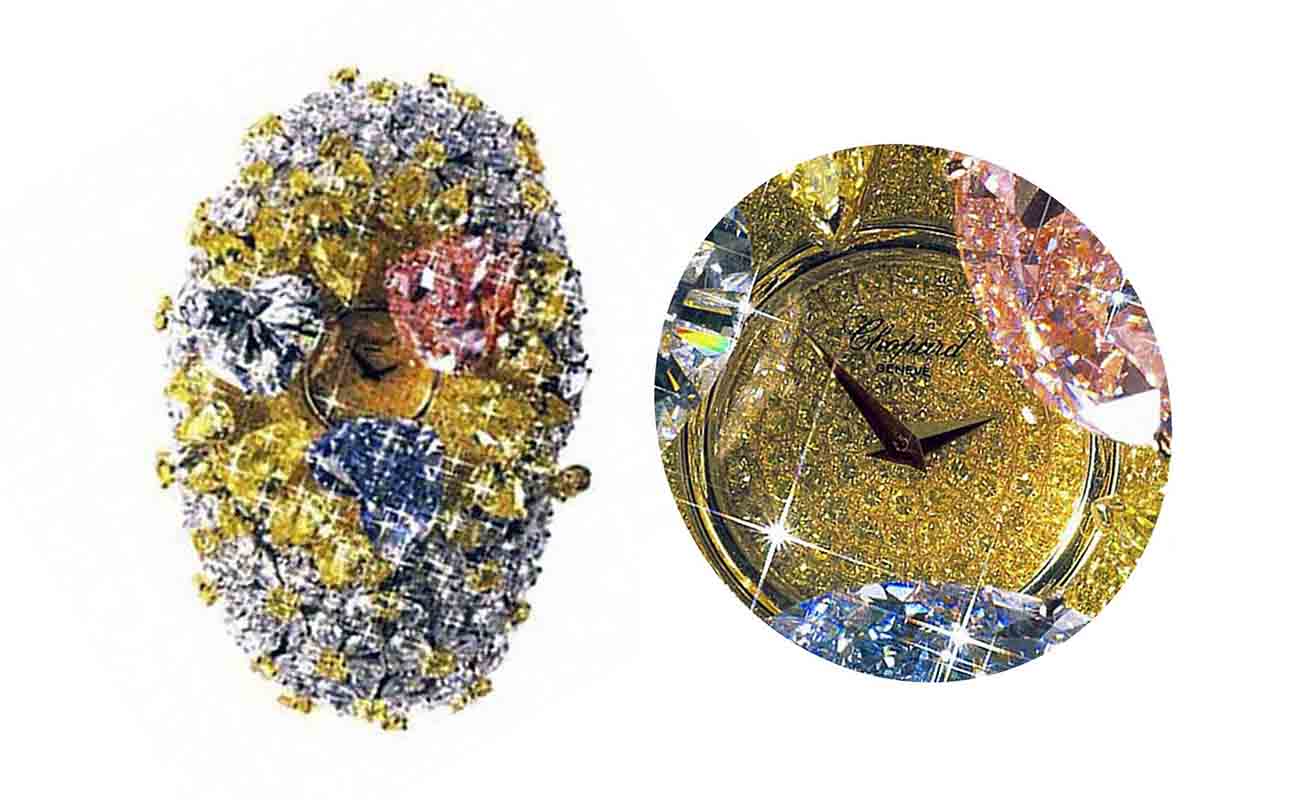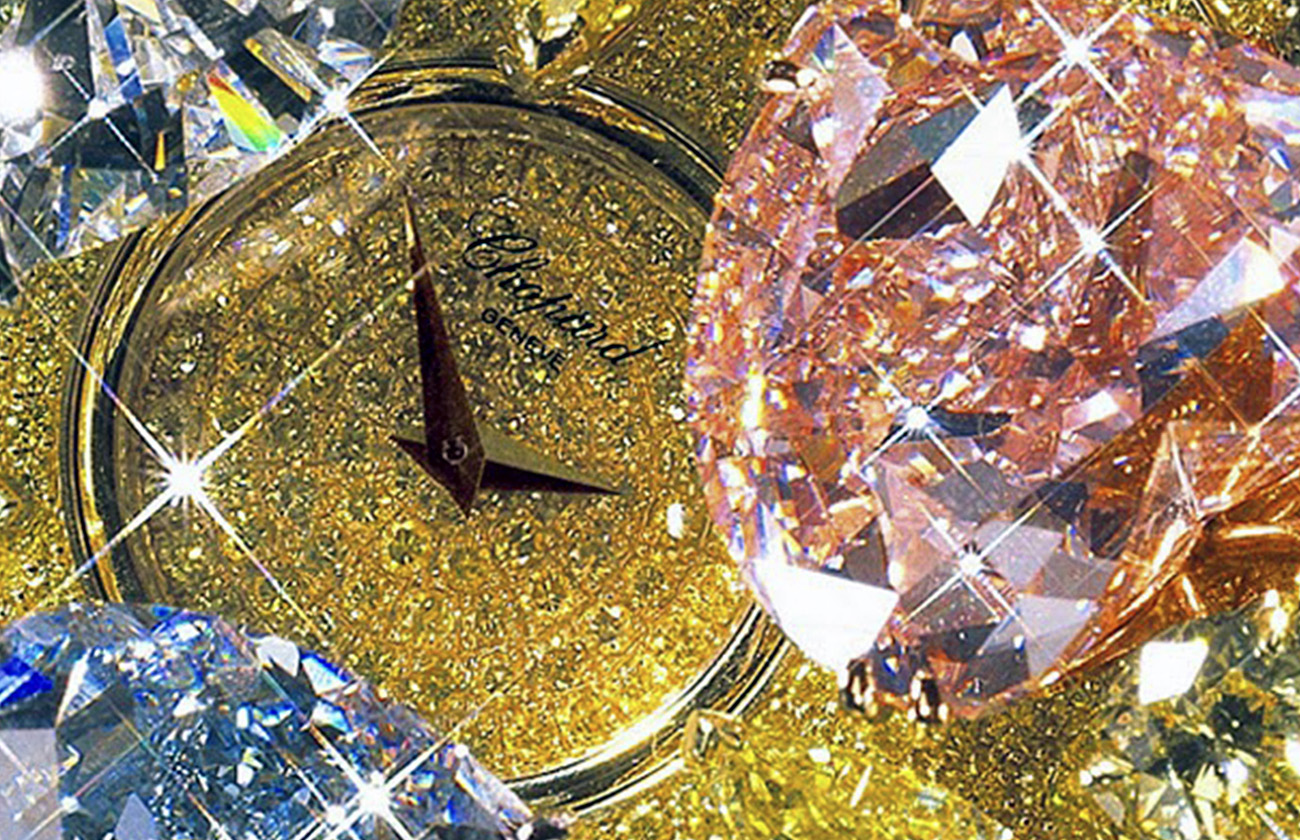 4. Jaeger-LeCoultre Joaillerie 101 Manchette – $26 million
The Jaeger-LeCoultre Joaillene Manchette is one of the costliest timepieces ever made. It consists of a substantial band that is polished and encrusted with diamond-set links. The small manually winded clockwork sits on the white gold and diamond bracelet. The face of the clock is covered with sapphire glass. The exclusive work of art from Jaeger-LeCoultre has 576 diamonds and 11 onyx gemstones. Although no exact information on the complications and design of this masterpiece is available, horologists insist that a similar one was given to Queen Elizabeth II to honor 60 years of her tenure.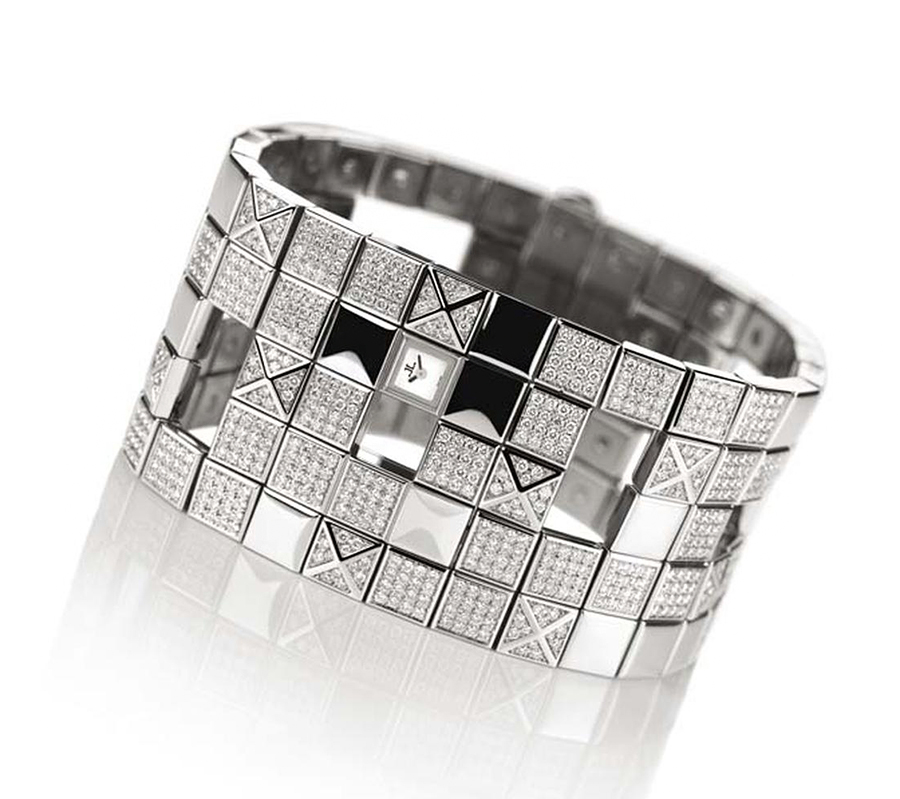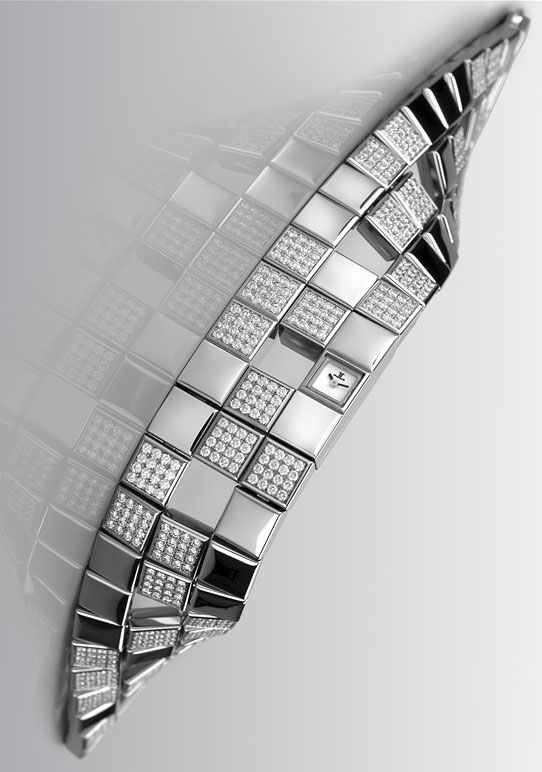 3. Patek Philippe Grandmaster Chime – $31 million
A one-of-a-kind Patek Philippe Grandmaster Chime Ref. 6300A sold for a hammer price of CHF 31-million (about $31-million) at Only Watch, a charity auction held in Geneva to which top watch brands donate special editions. The Grandmaster Chime reference 6300A-010 was created specially for Only Watch, and it is the only one that will ever be made in stainless steel.
There are front and back dials, which can be changed via reversible lugs. The salmon colored front dial bears the inscription "The Only One" on the alarm subdial at 12 o'clock. Patek Philippe originally introduced the Grandmaster Chime in 2014 in a series of seven pieces to mark its 175th anniversary. It is the most complicated watch Patek Philippe has produced.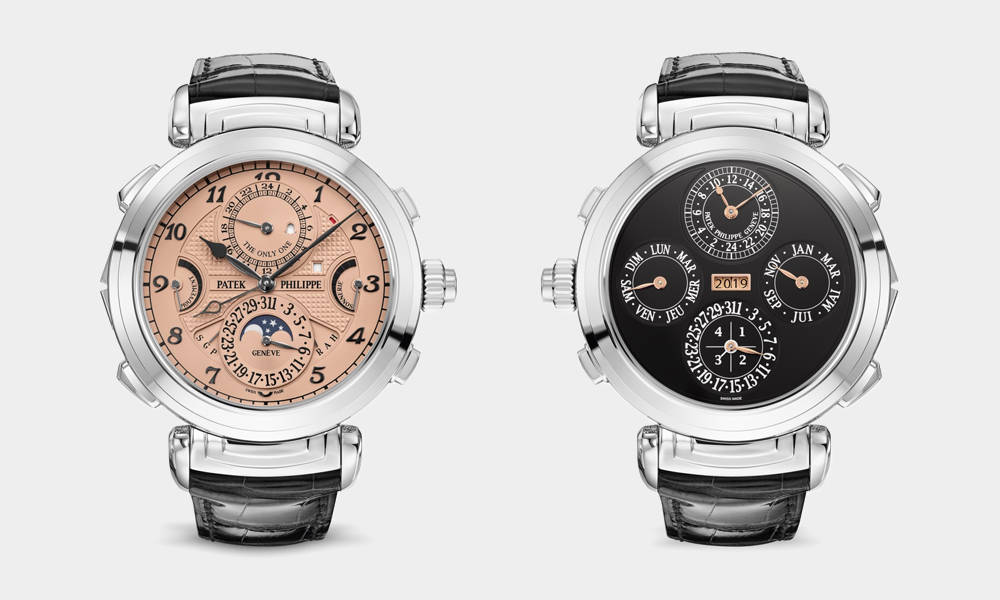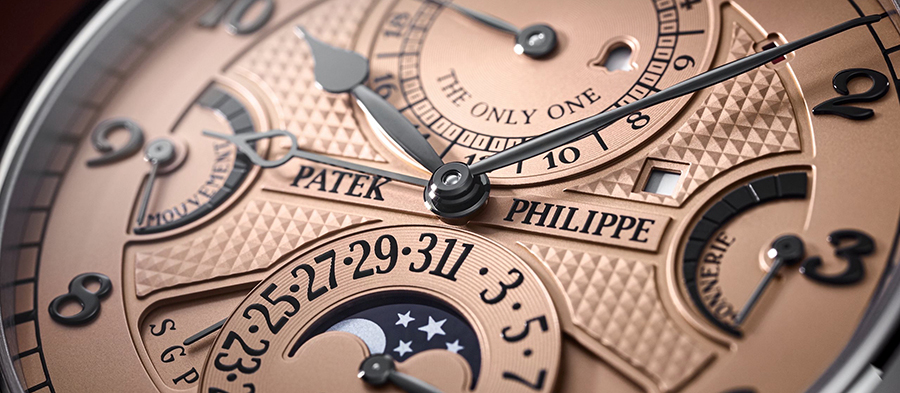 2. The Fascination by Graff Diamonds – $40 million
Graff Diamonds is a company that has created the most expensive watch that money can buy and one of them is The Fascination, which would set you back by $40 million. Staying true to its name, you will find that this watch containing a 38.13-carat pear-shaped diamond in the center can also be transformed into a ring. The entire watch is studded with a white diamond worth 152.96 carats.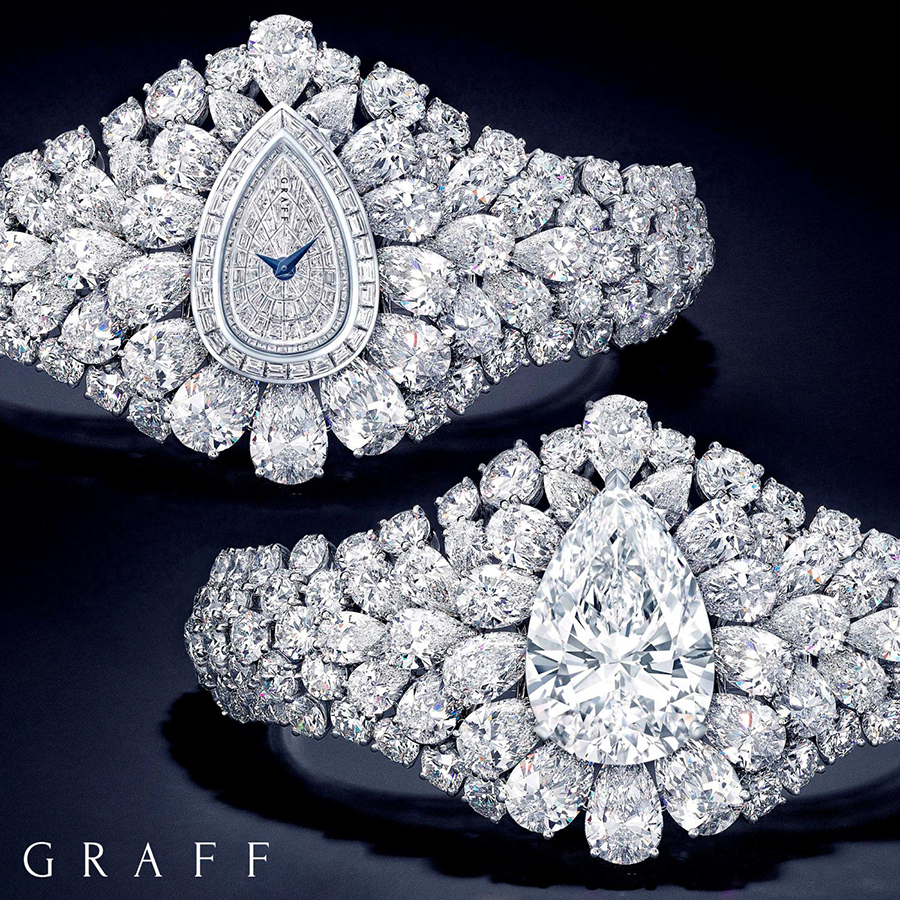 The Most Expensive Wrist Watch in the World – Hallucination by Graff Diamonds – $55 million
You cannot talk about the world's most expensive watch and not include Graff Diamonds. Hallucination would cost an enormous dent worth $55 million in your pocket. The bracelet of the watch itself is made of platinum, which is then covered entirely in 110 carats of diamonds in myriads of colors. It is a harmonious blend of colors and shapes like blue, yellow, pink and green to go with the heart, emerald, pear, marquise and round shapes. It is the best and the most expensive watch that money can buy.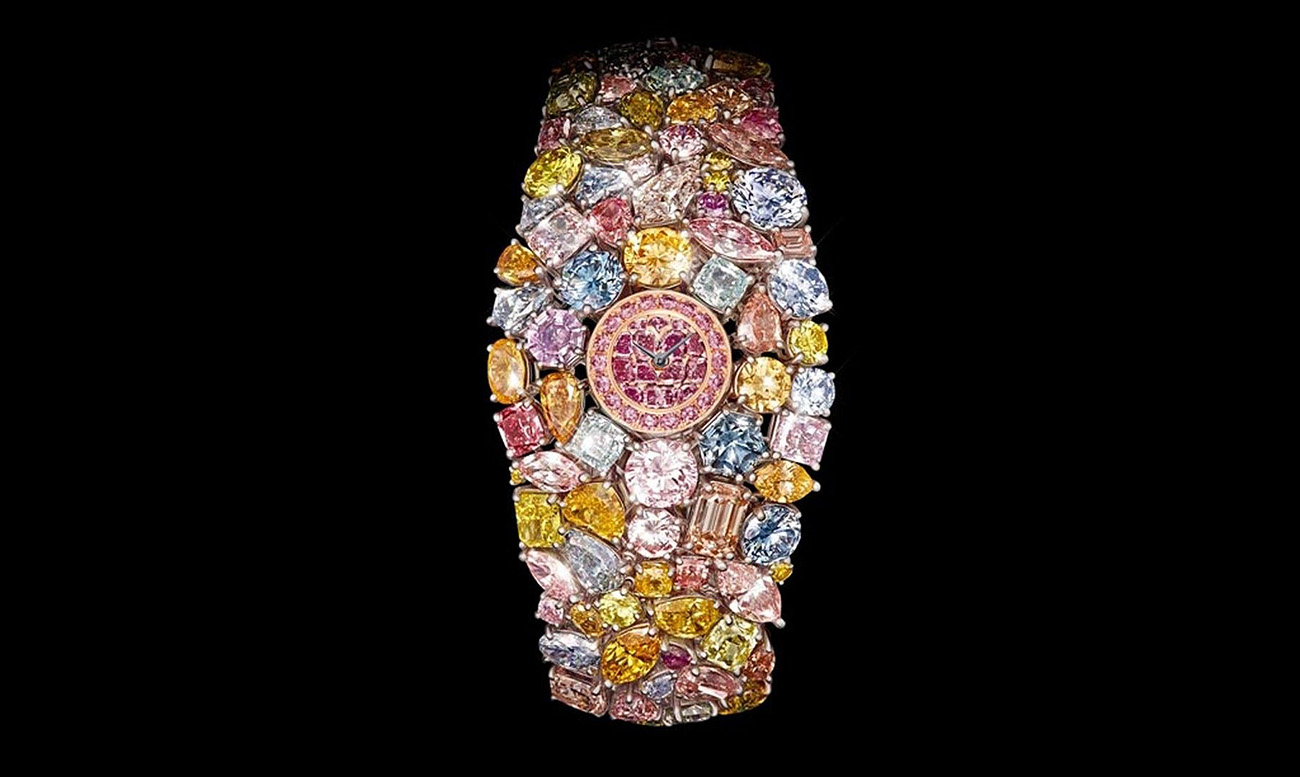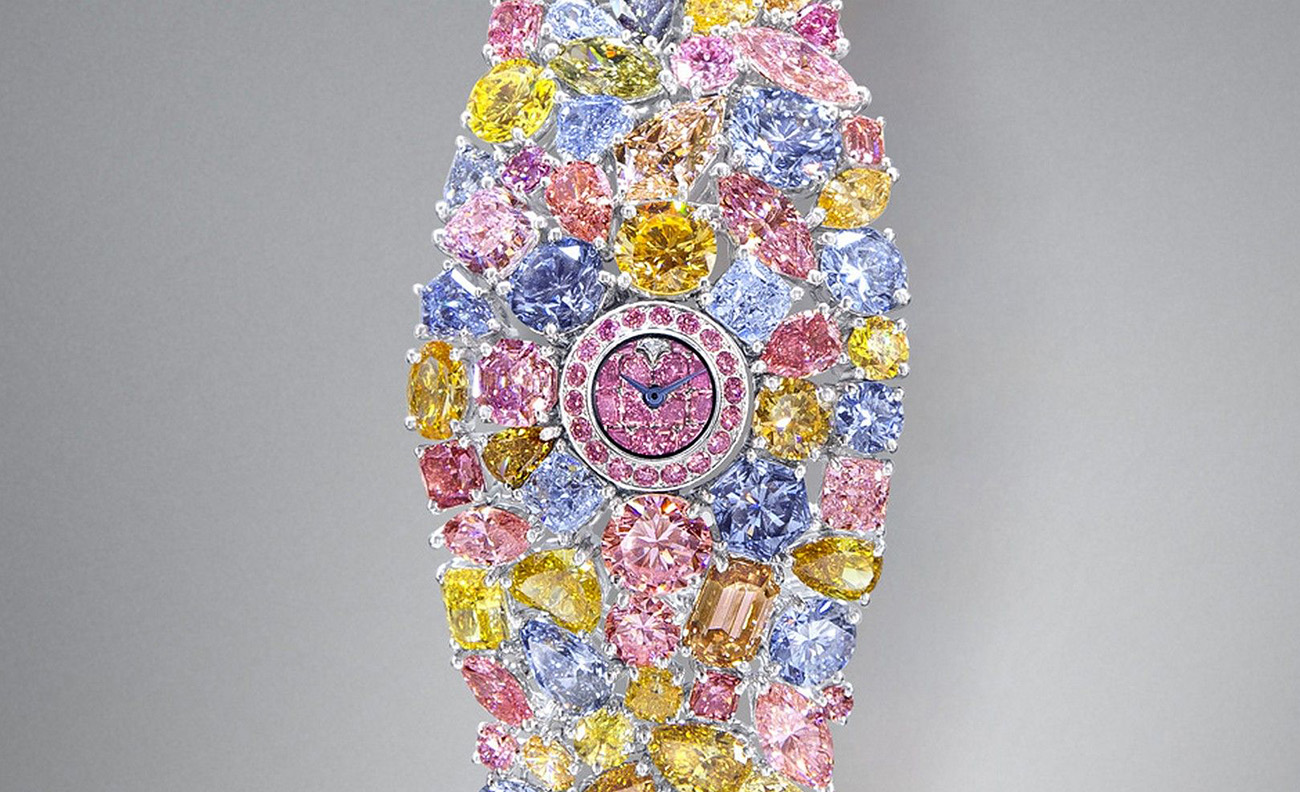 These magnificent watches are a blend of luxury and functionality all clubbed into a sleek and stylish wrist watch that will instantly take your glamour quotient a million times higher. Exuding pure elegance and stature, these prestigious watches offer the perfect opportunity to indulge. Whether you are looking for a watch that offers multiple functionalities or are simply looking for something stylish and elegant that can make a style statement, these watches do the trick. These are the world's most exquisite watches that can give you a glimpse into what opulence looks like. But you can always find a similar but cheaper wrist watch: green face wrist watch, total black wrist watch, best gold wathes or even titanium wrist watch.