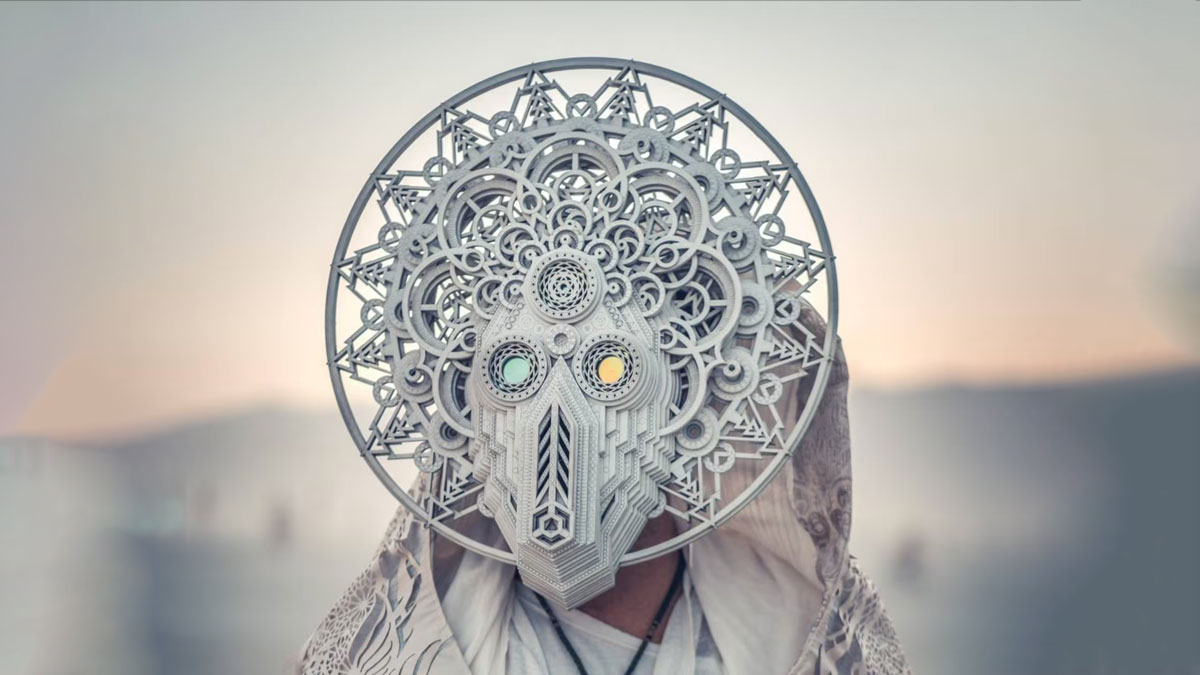 Dan Schaub's intricate, breathtaking deity masks will make terrified trick-or-treaters or mesmerized loyal subjects out of all who see you wearing one.
Schaub's mask designs take inspiration from traditional wood shaman masks and contemporary geometric art. He stacks and glues layer upon layer of laser cut birch plywood to build them, and then adds dichroic acrylic lenses for the eyes. The lenses reflect light, upping the eerie deity effect, but are easy for the wearer to see through. Some of Schaub's mask creations are also lined with sound-reactive LEDs, meaning they'll light up and jump around in sync with your voice if you're going for the looming, fearsome god look, or dance to the music if you're a god who's just here to party.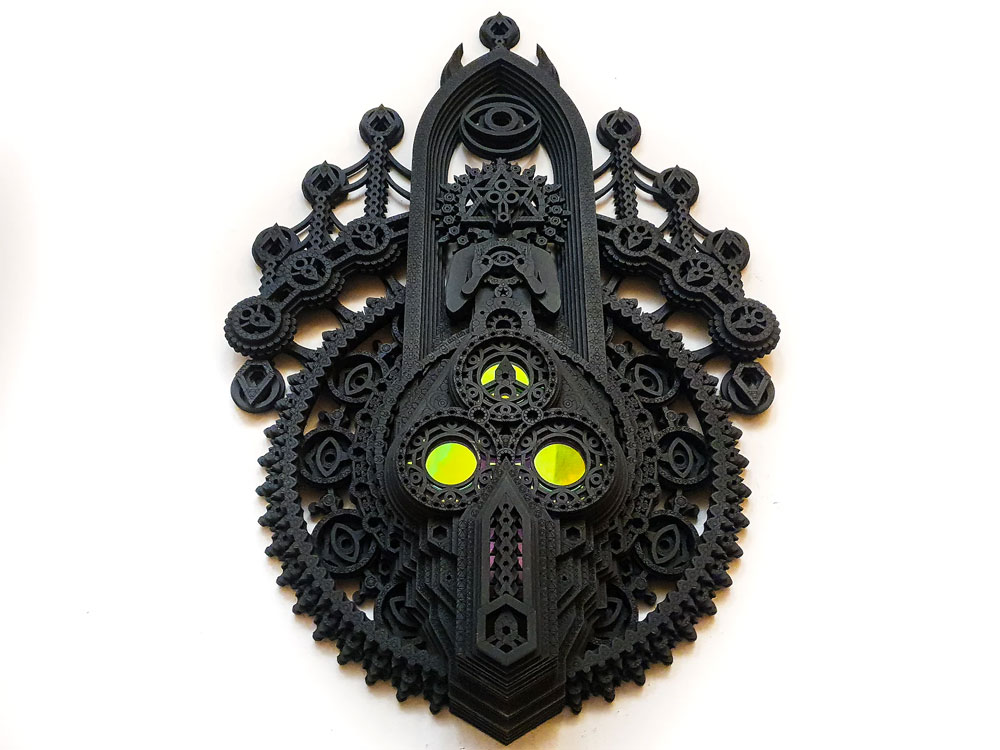 Schaub's wearable art is also suitable for hanging on the wall as normal art when you're taking a day off from your godly duties.