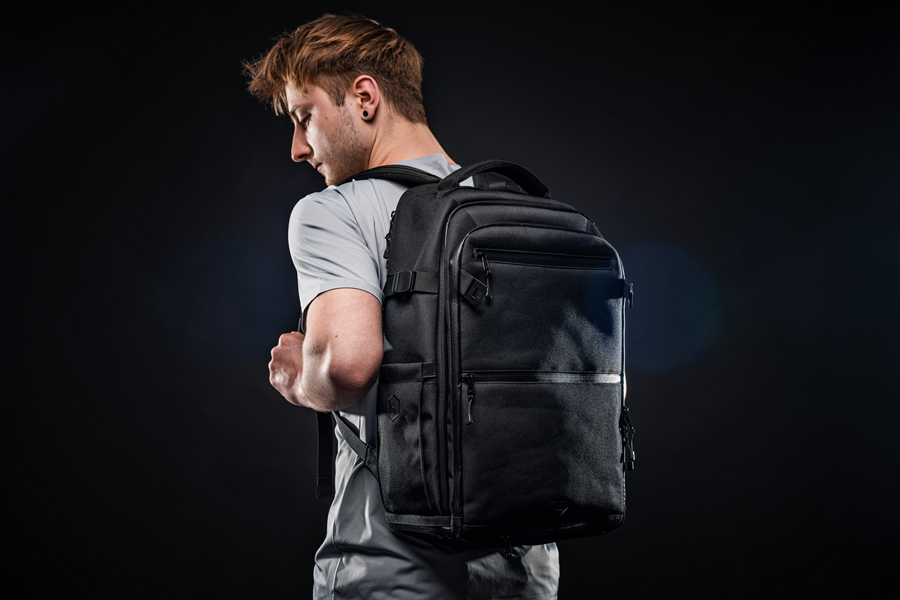 Imagine, for a moment, a backpack so versatile it could effortlessly transition with you through all your roles throughout the day – from the gym enthusiast to the busy IT developer, the diligent parent, and the life of the party. A backpack that's far more than a mere carry-all, merging cutting-edge design, extraordinary resilience, and unparalleled adaptability. Welcome to the world of LIMITLESS – a new line of backpacks and carry-ons by Graphene-X, currently sparking excitement in its ongoing Kickstarter campaign. It's more than just a backpack – it's a new world of carry solutions and limitless possibilities.

The LIMITLESS collection was born out of the quest to create the most functional backpack and carry line ever. Designed to accommodate diverse lifestyle essentials, from laptops and tripods to bicycle helmets and wine bottles, LIMITLESS redefines the concept of convenience. Every feature – the hidden pockets, slings, adjustable straps, and reflective accents – has been thoughtfully designed with both the urban explorer and rugged adventurer in mind.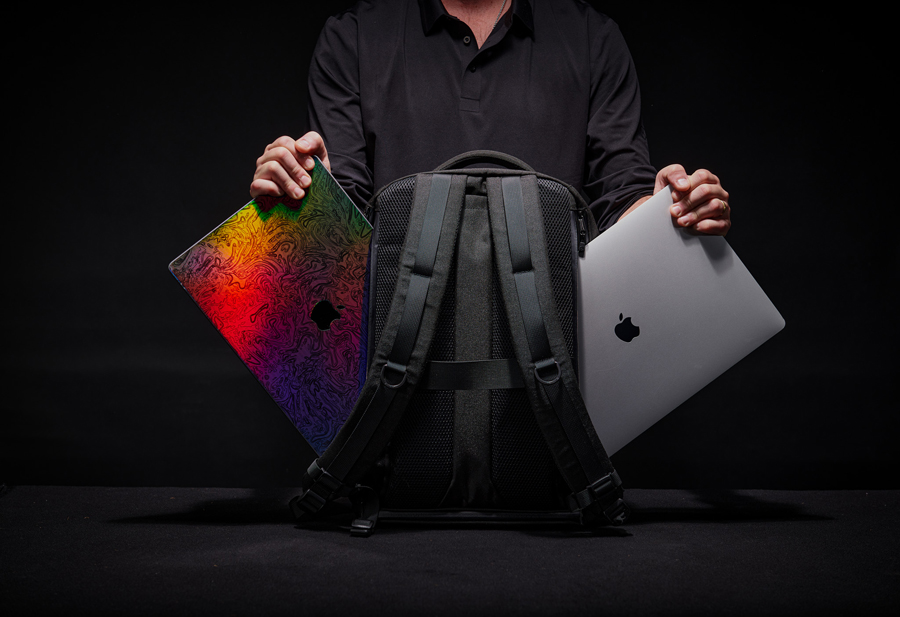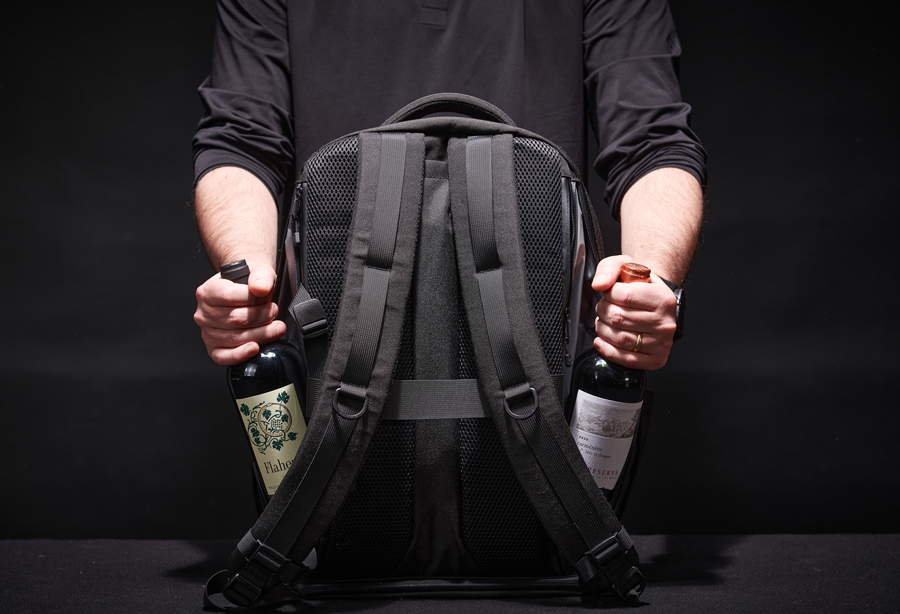 LIMITLESS is not just a backpack; it's a promise of durability and supreme functionality. Made with a graphene-integrated 900D polyester matrix, this weather-resistant wonder offers a generous 25-liter capacity and is equipped with YKK Aquaguard® zippers, guaranteeing your belongings stay secure and dry. Every detail of its design, from the clamshell openings to the myriad compartments, is a testament to convenience and adaptability.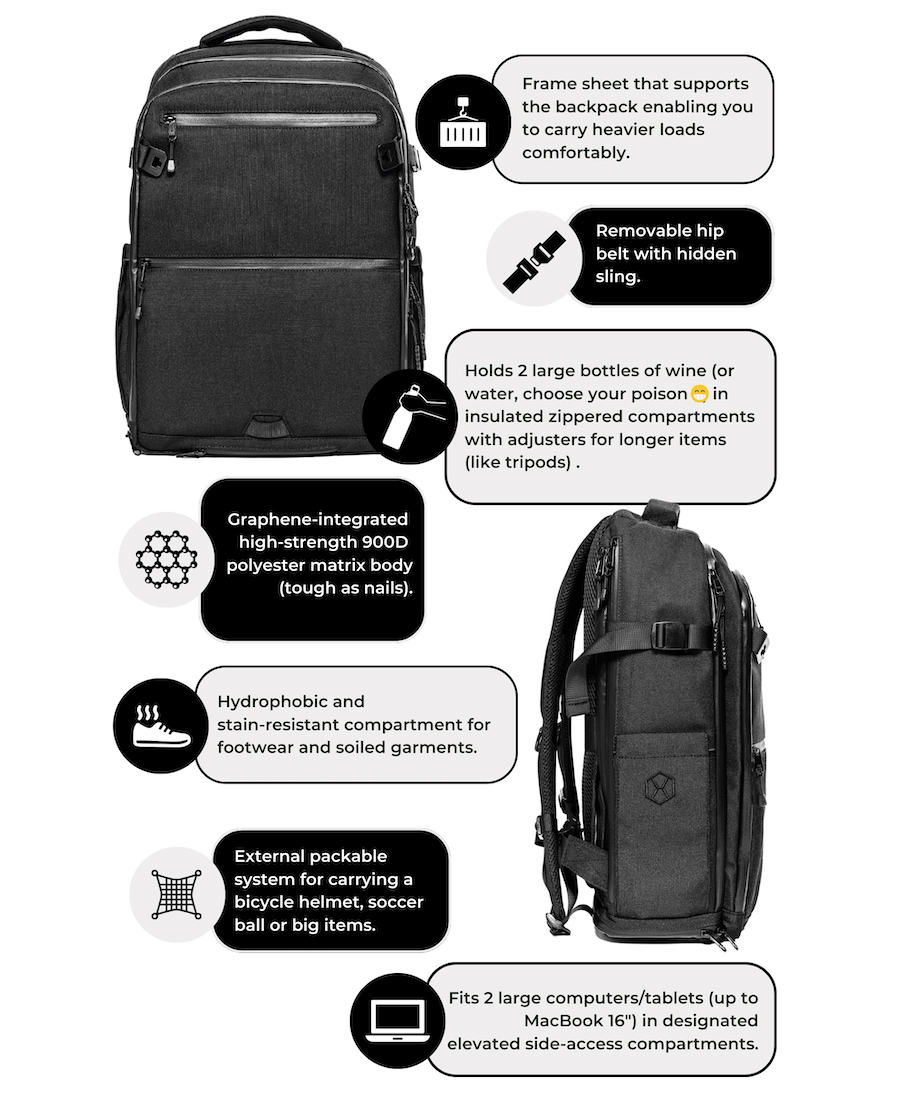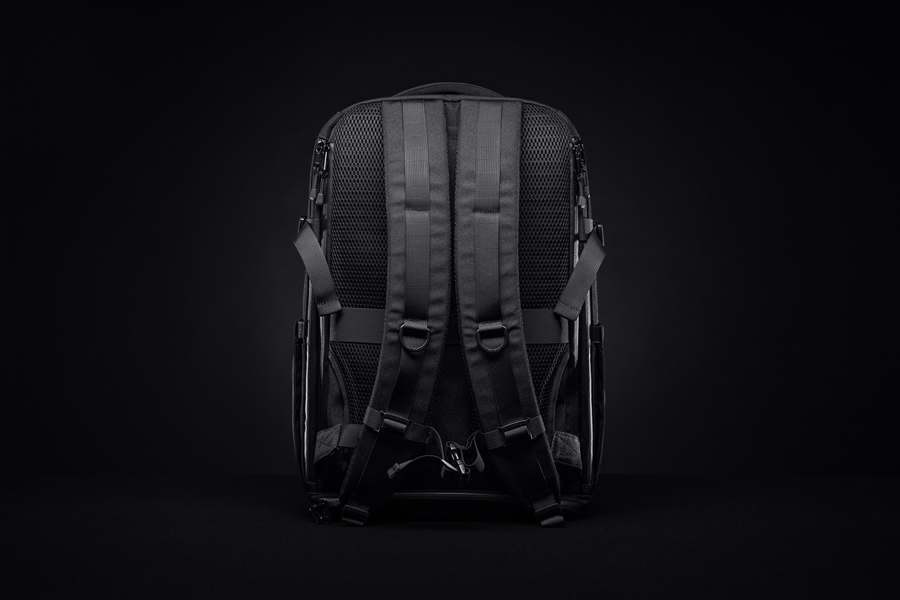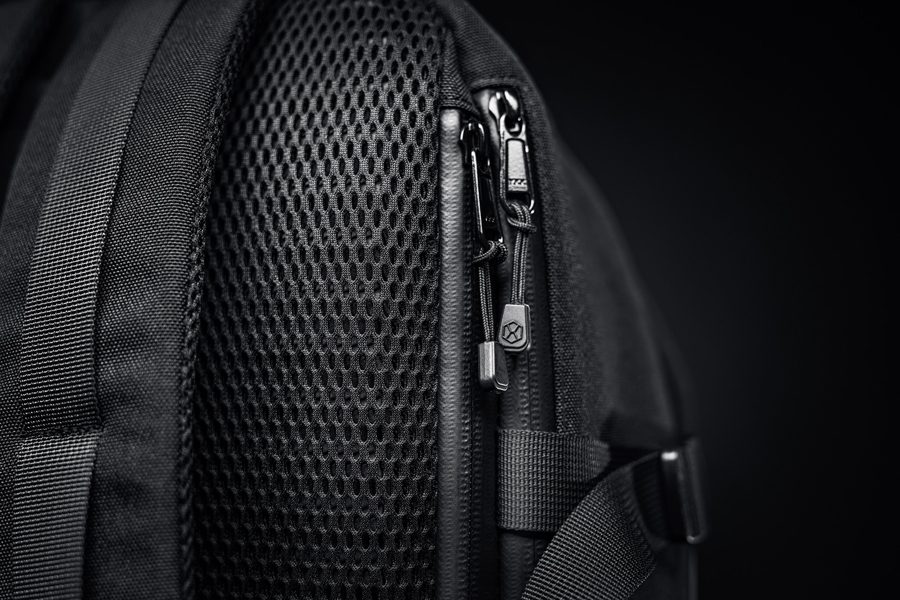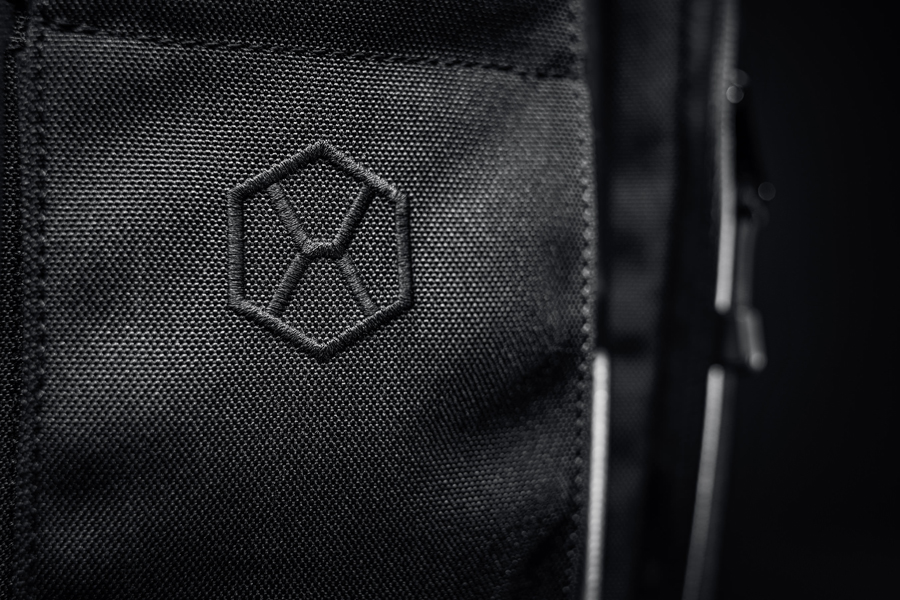 To enhance the LIMITLESS experience, Graphene-X offers an exceptional line of accessories, including self-packable, ultralight, and waterproof tote bags. The LIMITLESS Shirt Master, capable of neatly folding and storing up to three shirts, and the LIMITLESS Expandable Cuboid for added storage and protection of your valuables, further amplify the line's functionality.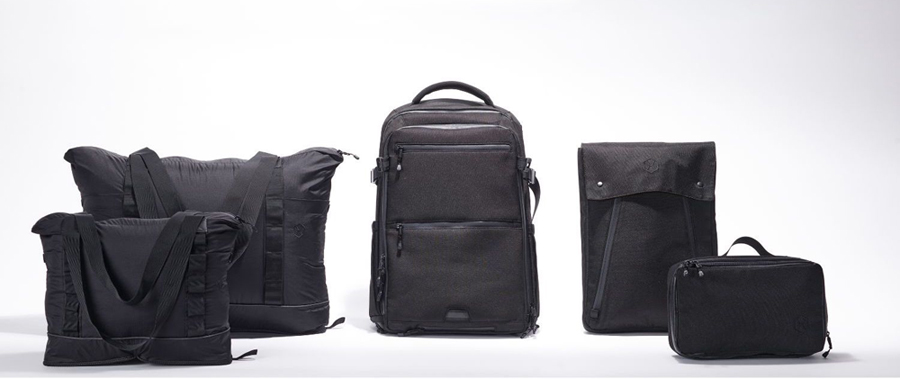 Behind LIMITLESS is a dream. A dream of a versatile carrying solution that could transition through different aspects of life. This was the vision of Graphene-X's CEO, a self-confessed backpack enthusiast, who spent 20 years contemplating the perfect carry-all. The result? LIMITLESS, a backpack that not only meets expectations but surpasses them.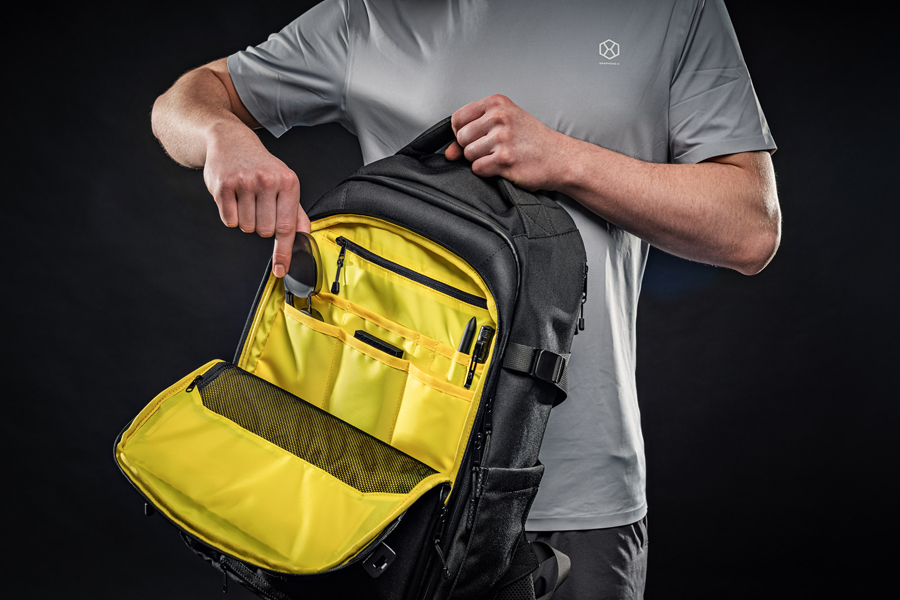 Constructed from the world's toughest, lightest, and most advanced material – graphene, the LIMITLESS backpack is a testament to Graphene-X's dedication to quality and innovation. Graphene, a two-dimensional material composed of a single layer of carbon atoms arranged in a hexagonal lattice, is known for its exceptional strength, high electrical conductivity, and thermal stability. This revolutionary material forms the cornerstone of the LIMITLESS backpack, offering increased tensile strength, tear resistance, and abrasion resistance.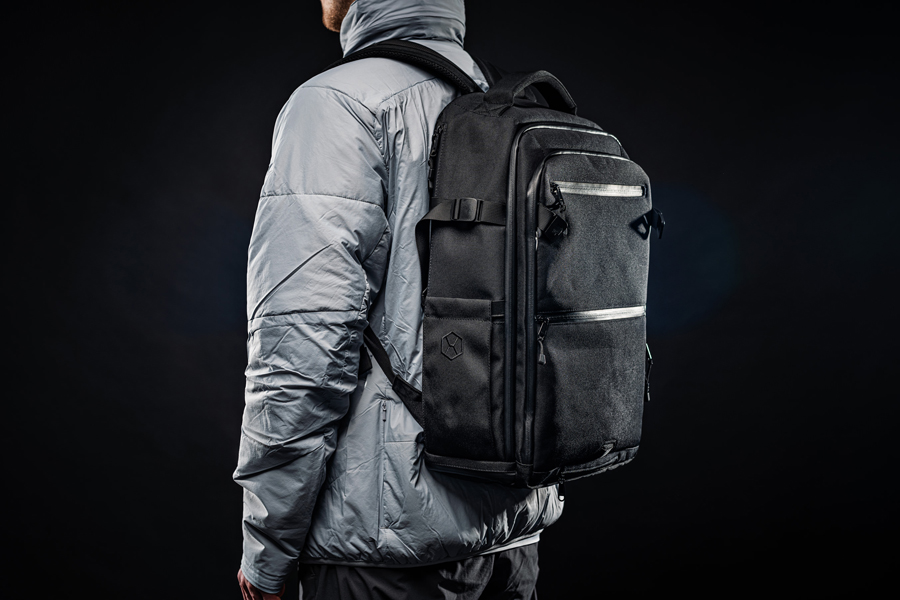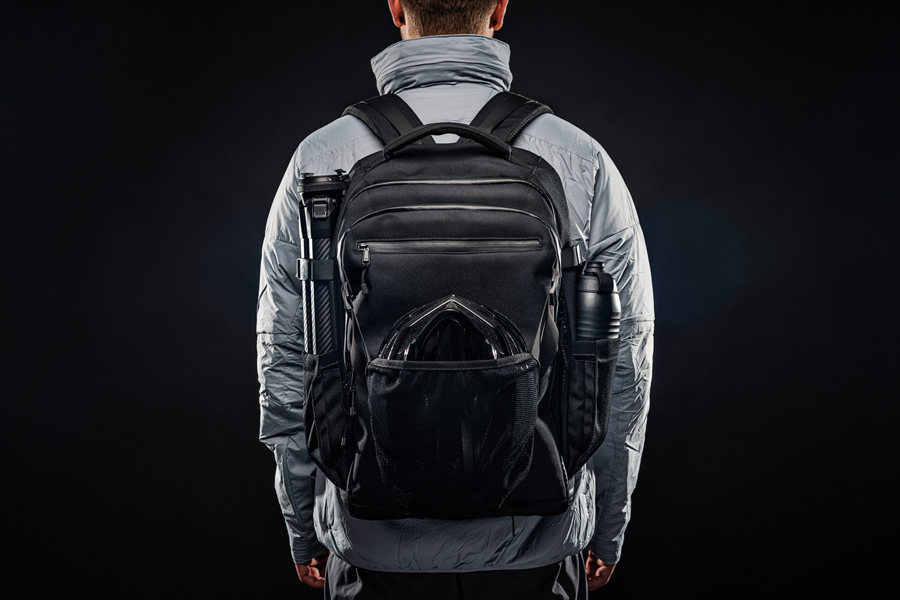 Every aspect of LIMITLESS, from the zippers to the hook-and-loop grids, is a reflection of the highest standards of quality. Despite this, LIMITLESS doesn't compromise on weight. Weighing just 1.7 kilograms, with dimensions of (54 x 35 x 18 cm) (21″ x 14″ x 7″ inches), this versatile backpack can seamlessly fit into most lifestyles.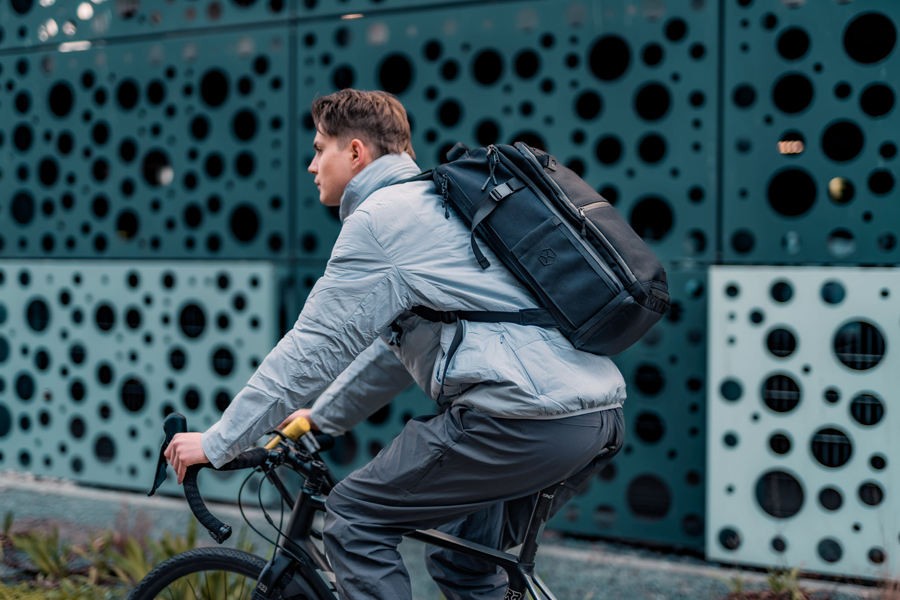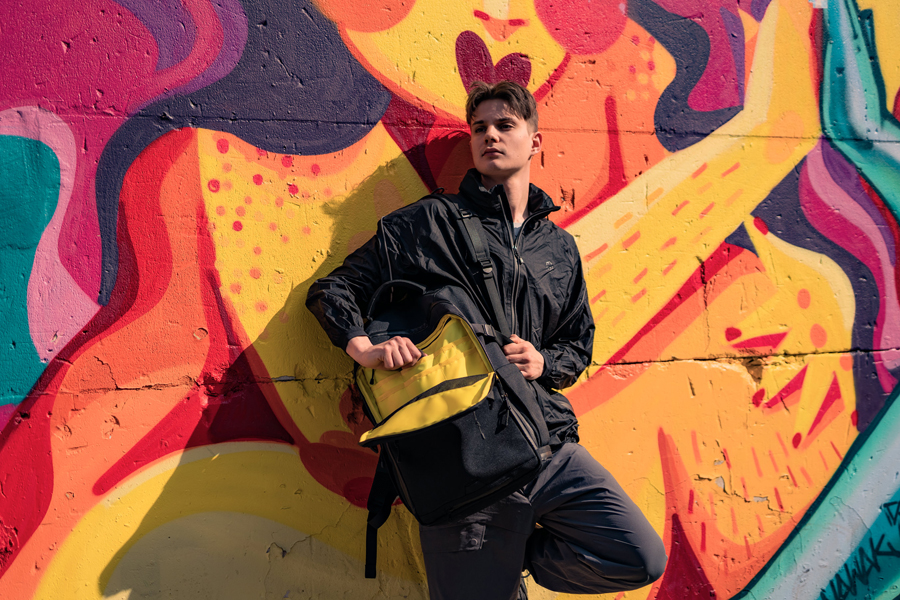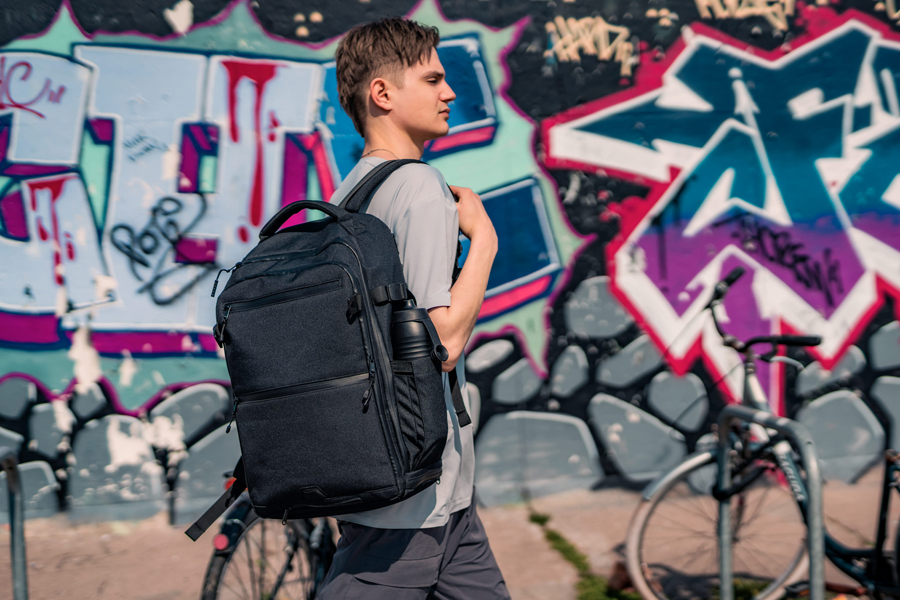 To complement the LIMITLESS backpack, Graphene-X introduces the 16-liter and 32-liter LIMITLESS Tote Bags. Using the same innovative ultralight and waterproof fabric featured in their top-selling Nomad(e) Jacket, these tote bags are the perfect sidekick to the LIMITLESS Backpack.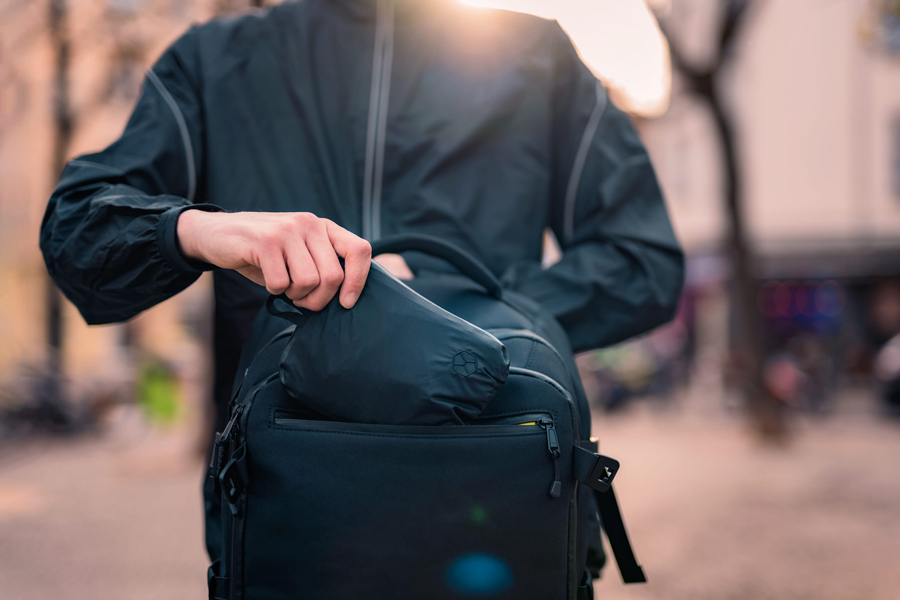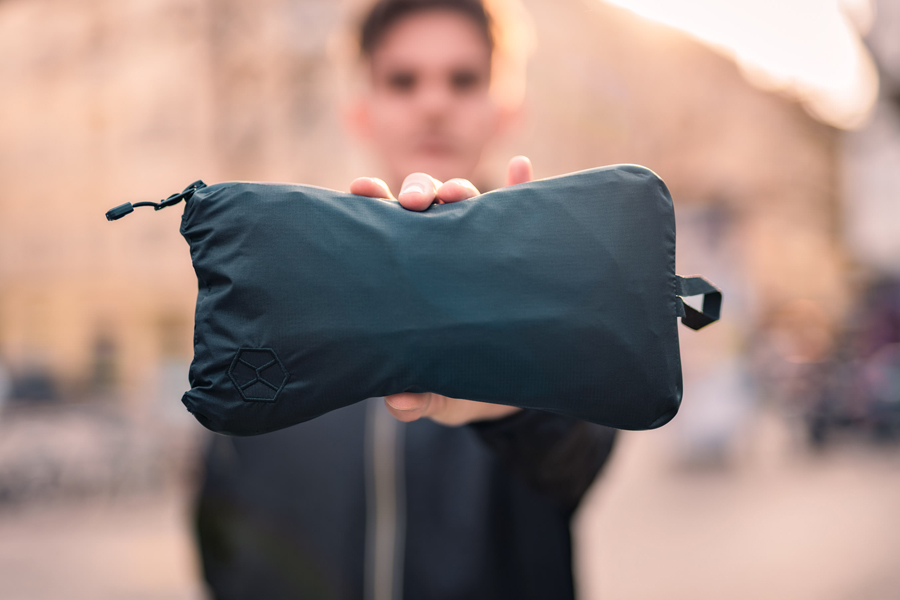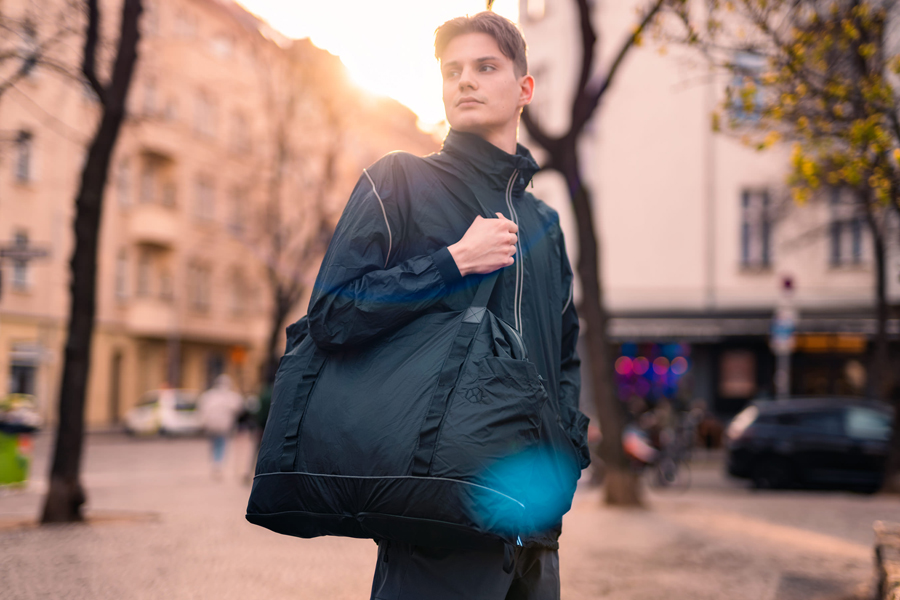 The LIMITLESS journey is not just about creating a versatile product line. It's a stand against fast fashion and a commitment to sustainability. With every product designed to last a lifetime, Graphene-X, Climate Neutral certified since its inception, strives to offset its carbon footprint, further contributing to a more sustainable future.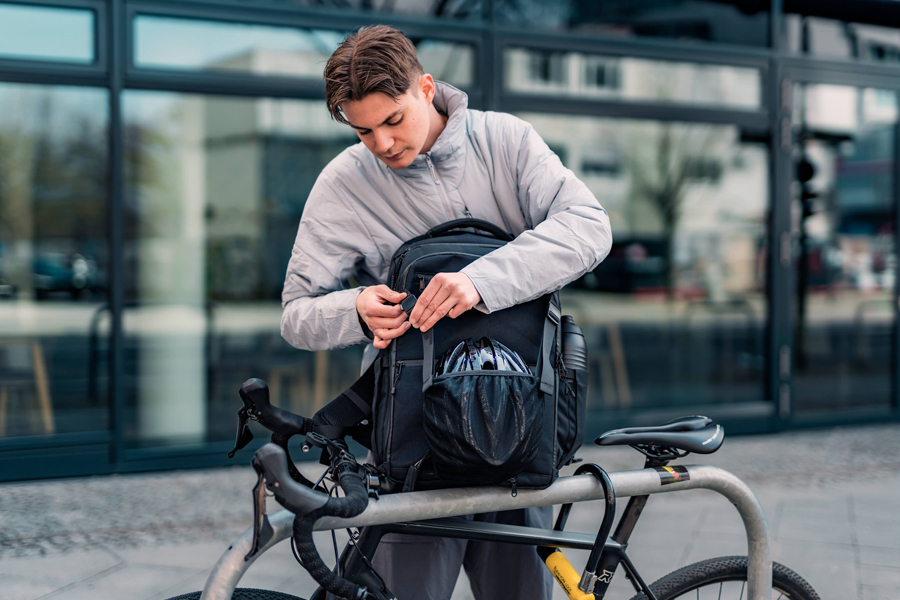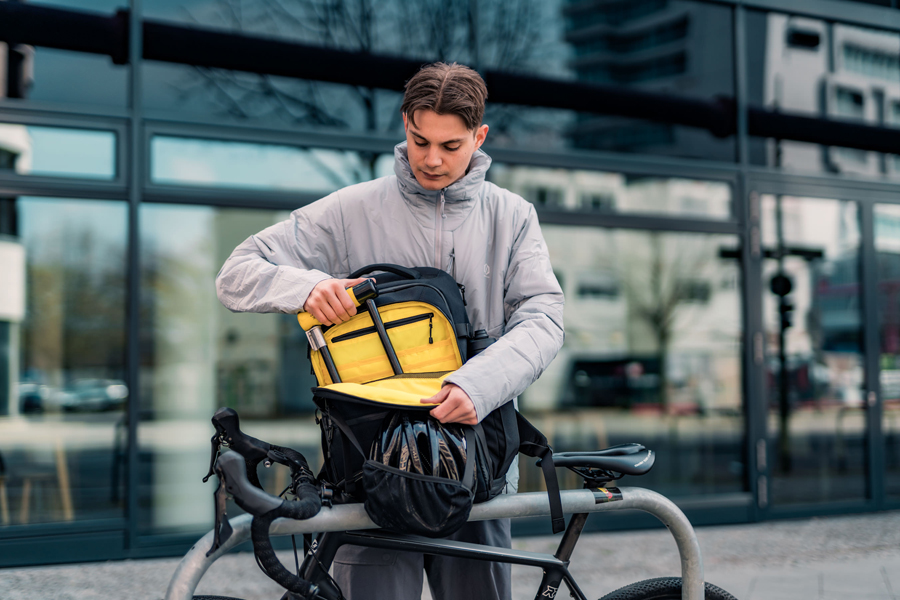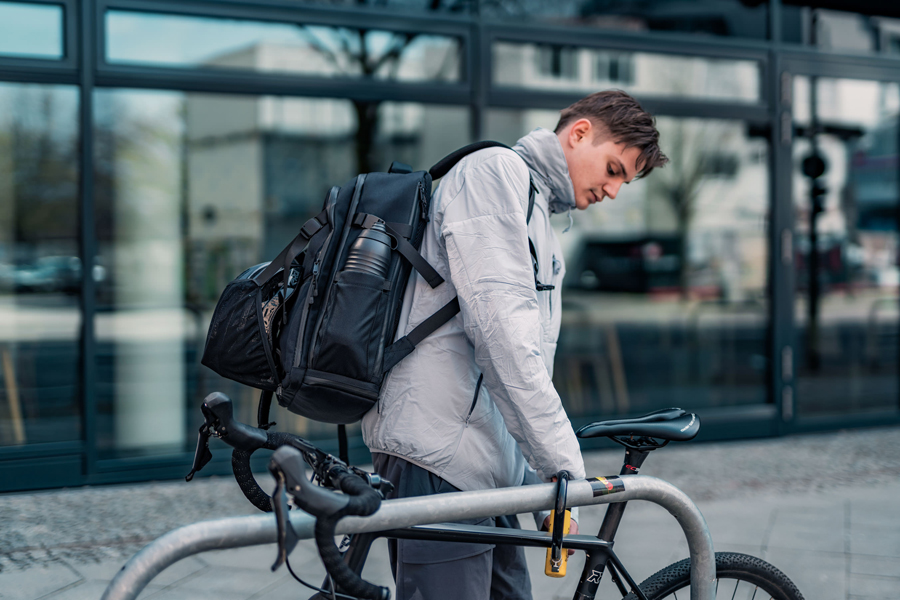 Reimagining the way we carry our belongings, the LIMITLESS backpack and carry line is a true game-changer. Just as every Batman needs a Robin, every individual needs a LIMITLESS.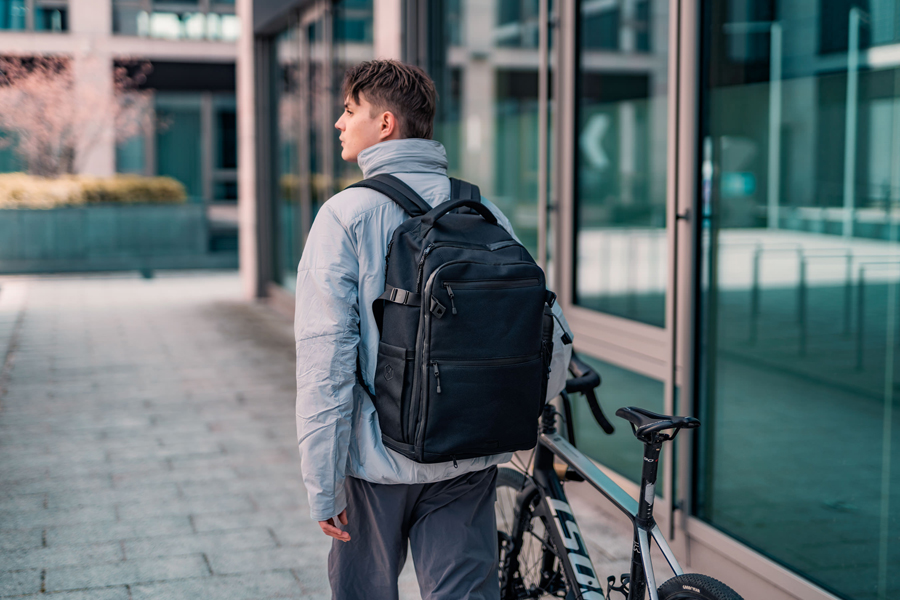 Also be sure to check our list of the best waterproof backpacks.