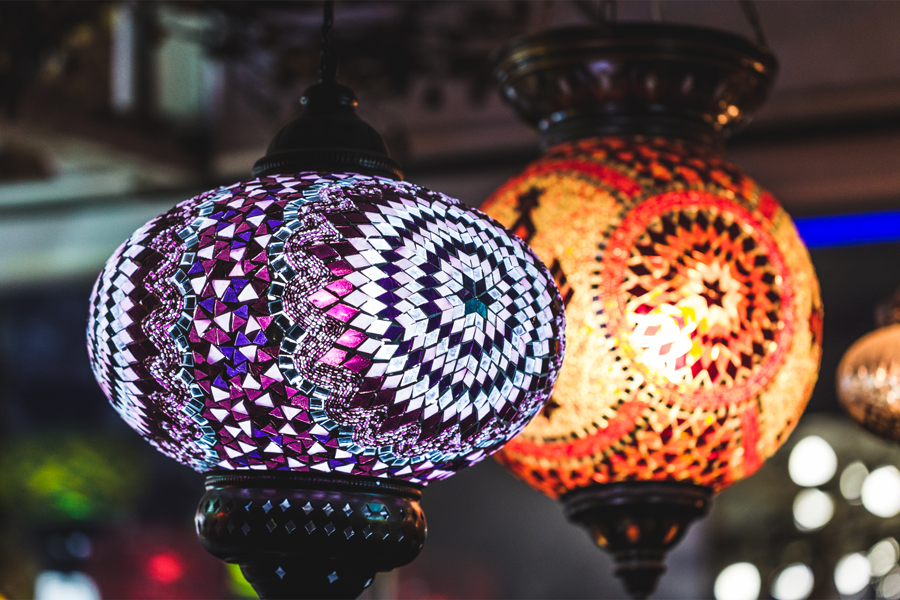 We often envision paintings, sculptures, or music when we think about art. But what about light? Here at Art Masterclass, we believe that light can be a form of art, and our stunning mosaic lamps stand as a testament to this belief. These beautiful pieces, which marry functionality with aesthetics, create a unique atmosphere in any space they illuminate.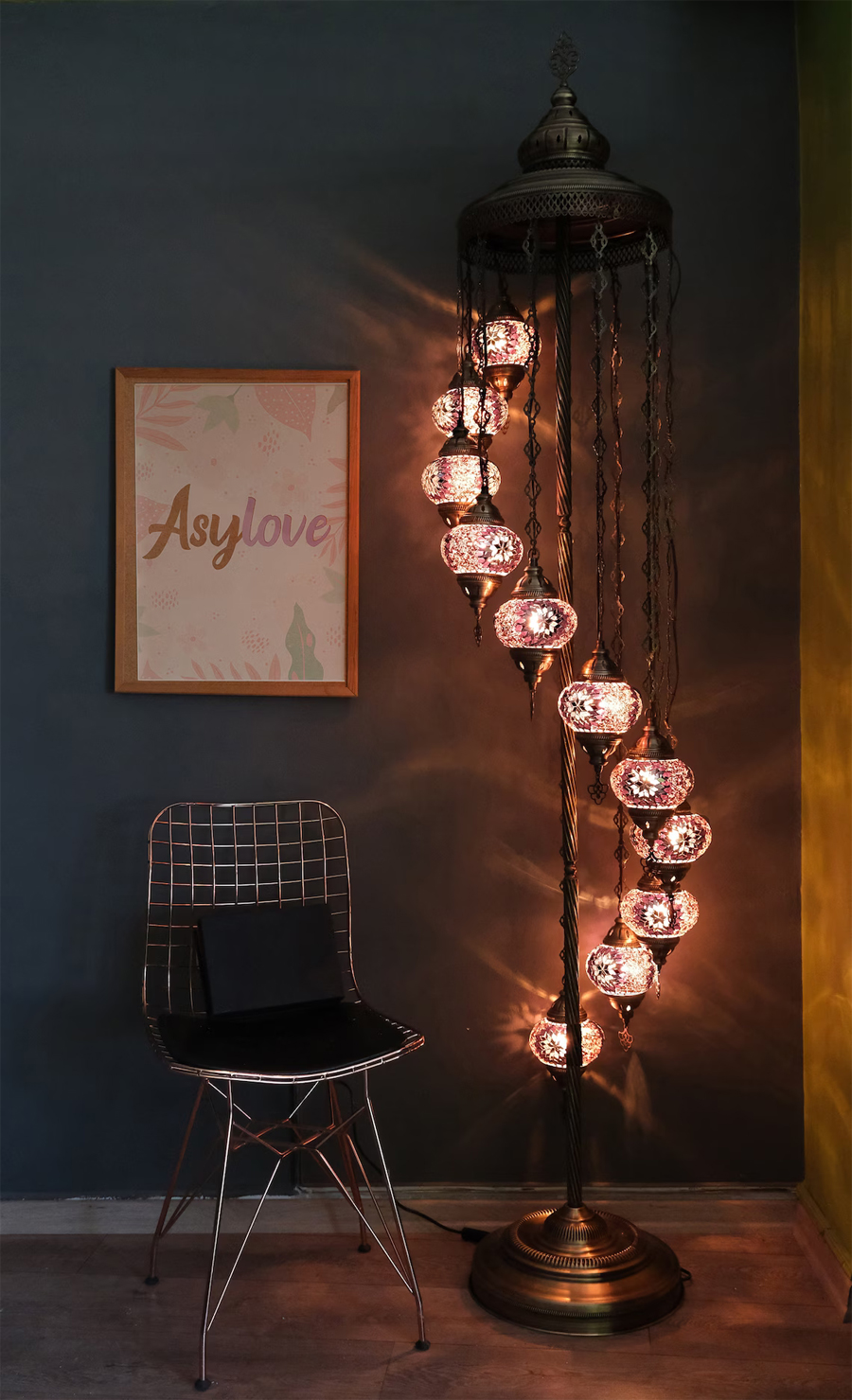 Photo source: Asylove on Etsy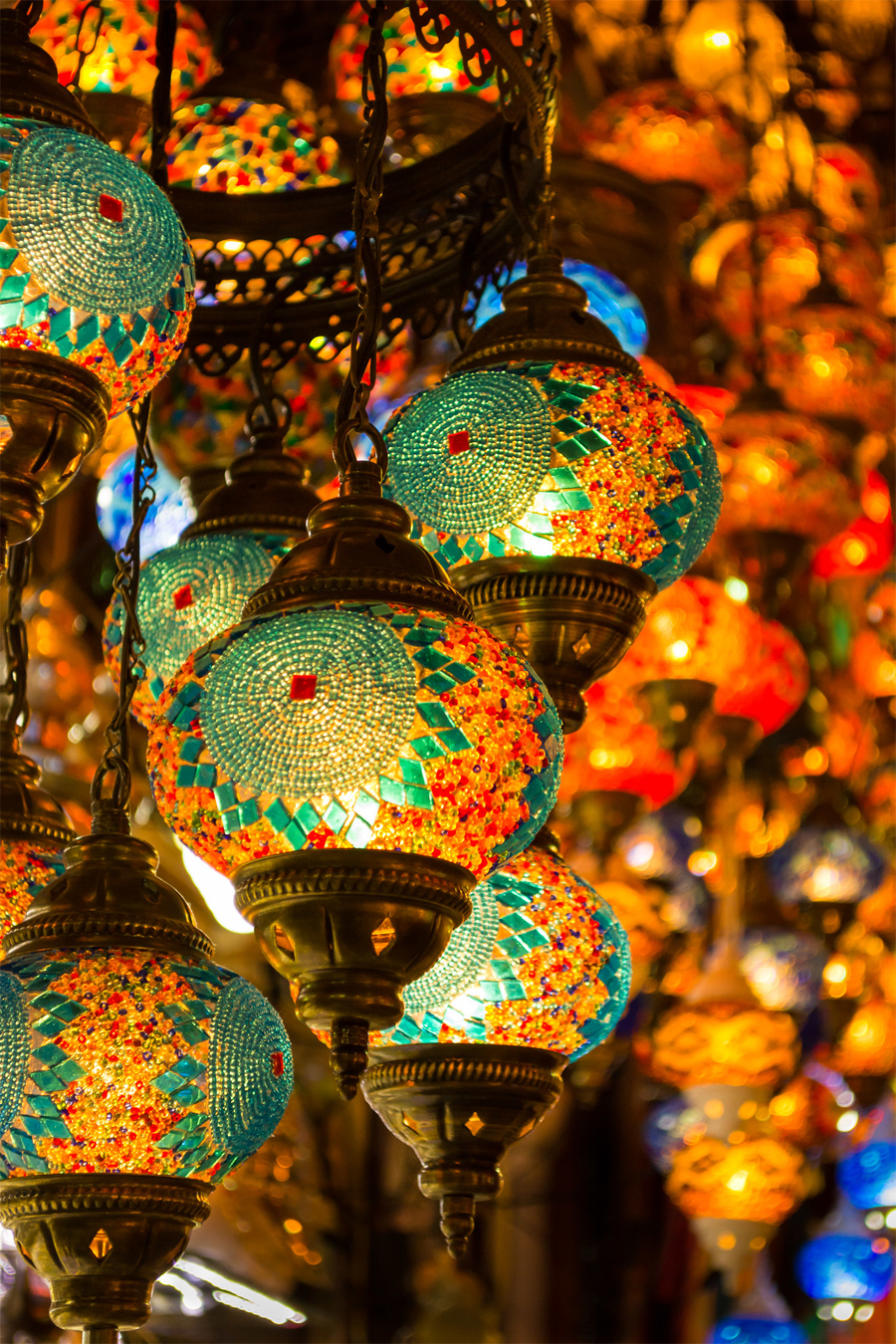 Photo source: flikr.com
With meticulous attention to detail, we have harnessed the power of light, transforming it into a vibrant canvas of color and shadow. These aren't just lamps – they're timeless masterpieces, infusing spaces with an enchanting glow, adding warmth and character, breathing life into corners. You can make fabulous lamps by joining our mosaic classes and easily access this therapeutic experience.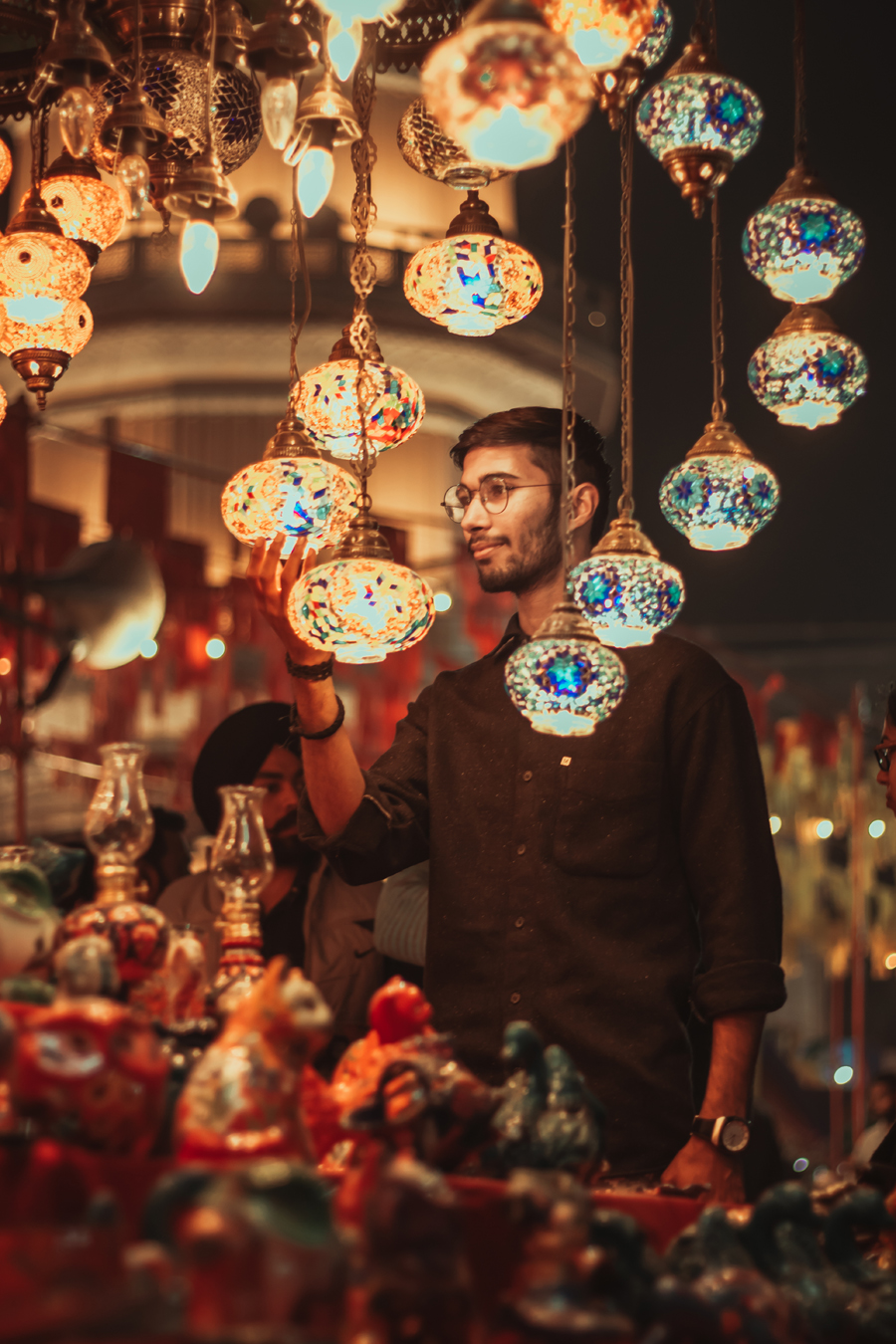 History and Evolution of Mosaic Lamps
Mosaic lamps, often associated with the Byzantine era's intricate detailing and vibrant colours, draw their lineage from this culturally rich period. Byzantine artisans initially used mosaics to adorn their churches and monuments, showcasing this art form's depth and beauty.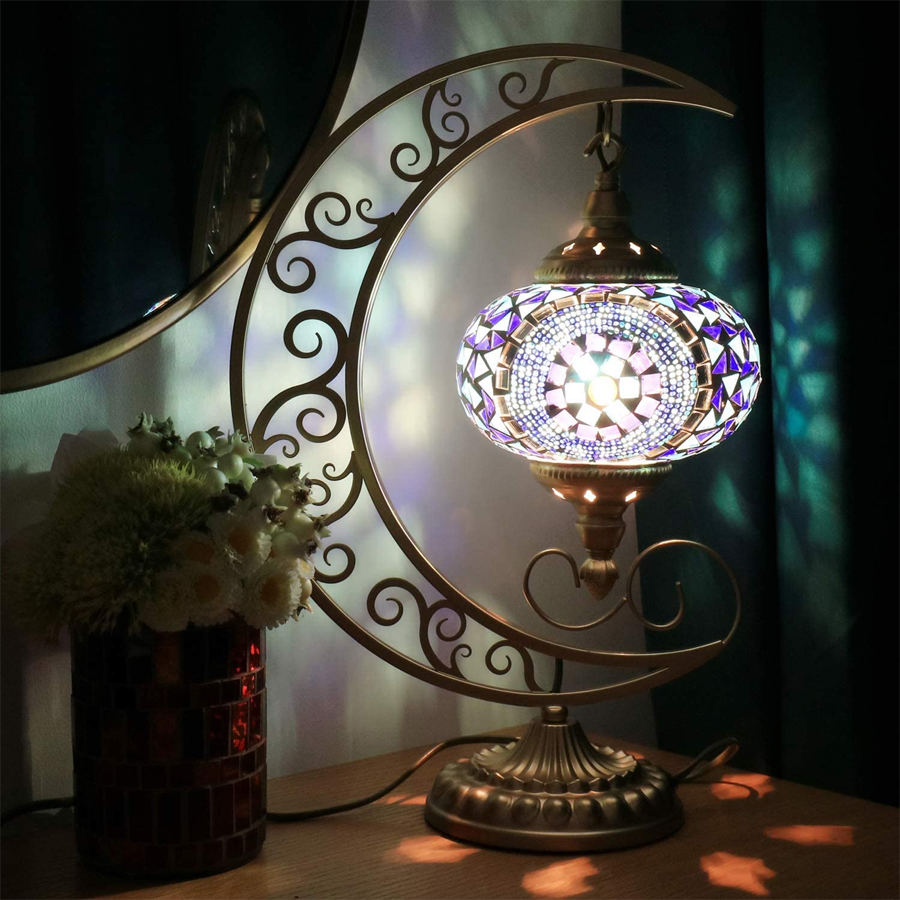 Photo source: pinterest.com
This beautiful artistry was not limited to architectural embellishments but transcended into functional art like lighting. Mosaic lamps evolved as a symbol of this transition. Over time, these lamps morphed from simple, monochromatic designs to intricate, colourful renditions of light and shadow. Both technological advancements and the changing tastes of society fueled this transformation.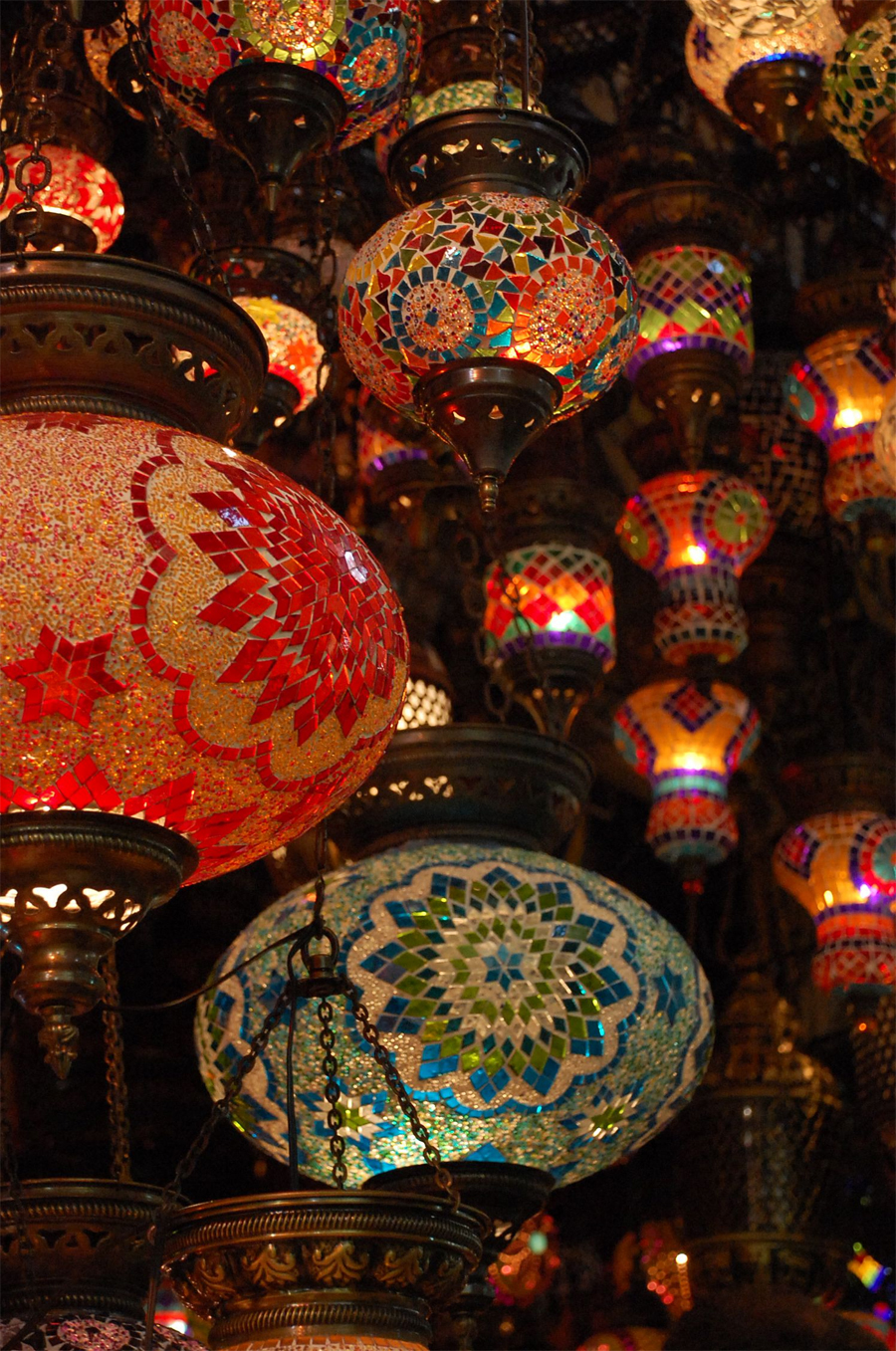 Photo source: pinterest.com
The journey of the mosaic lamp didn't stop there. As globalisation facilitated cultural exchange, these lamps' exotic and captivating appeal spread worldwide. Artisans in different corners of the globe started experimenting with designs, bringing their cultural influences to the table, and enriching the legacy of mosaic lamps.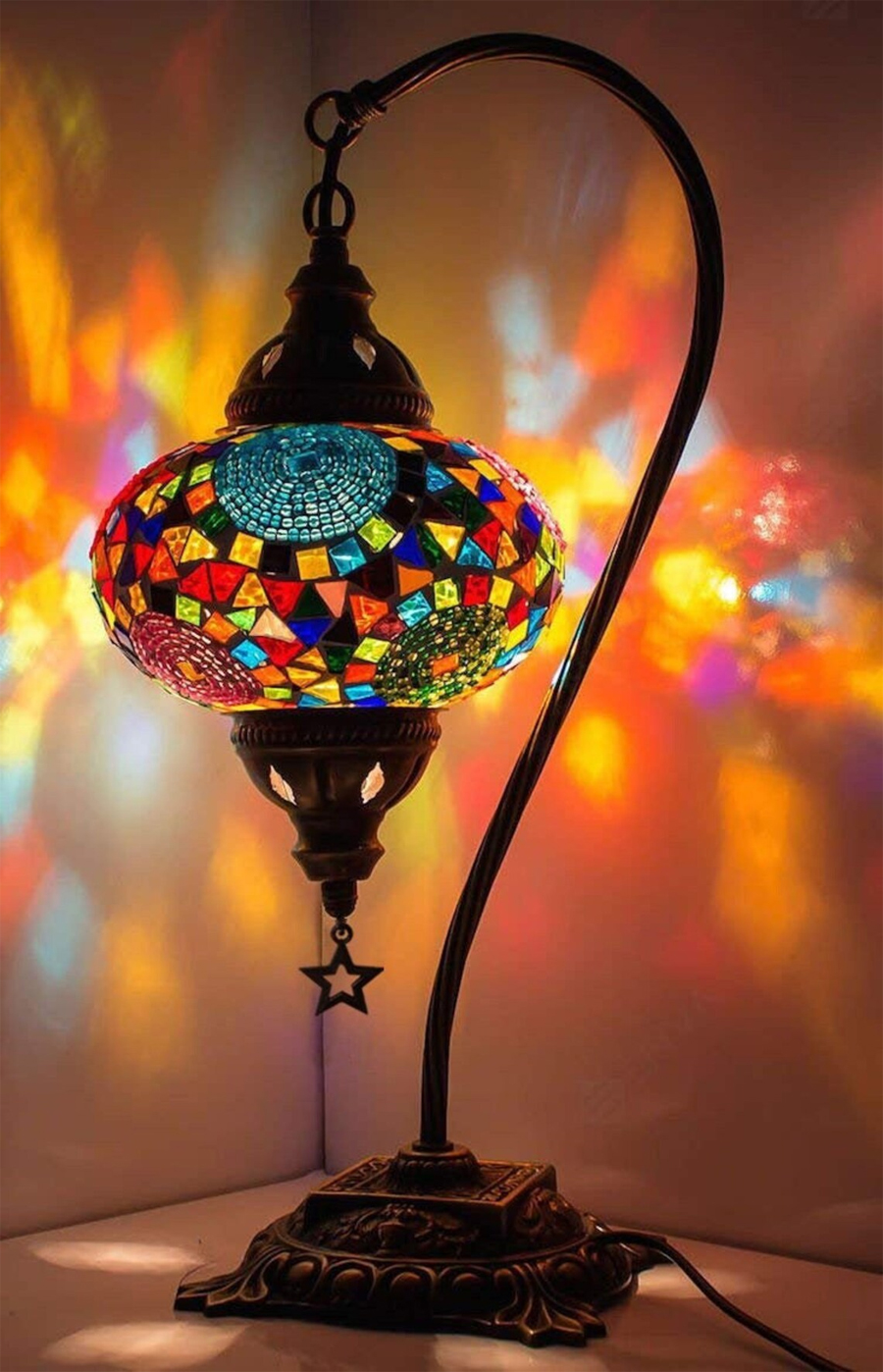 Photo source: TurkishLampBazaar on Etsy
By leveraging traditional craftsmanship and contemporary aesthetics, Art Masterclass has created an innovative yet respectful rendition of this ancient art form. Their approach not only preserves the rich heritage of the art but also infuses a fresh, modern perspective, making it relevant and appealing to today's audiences.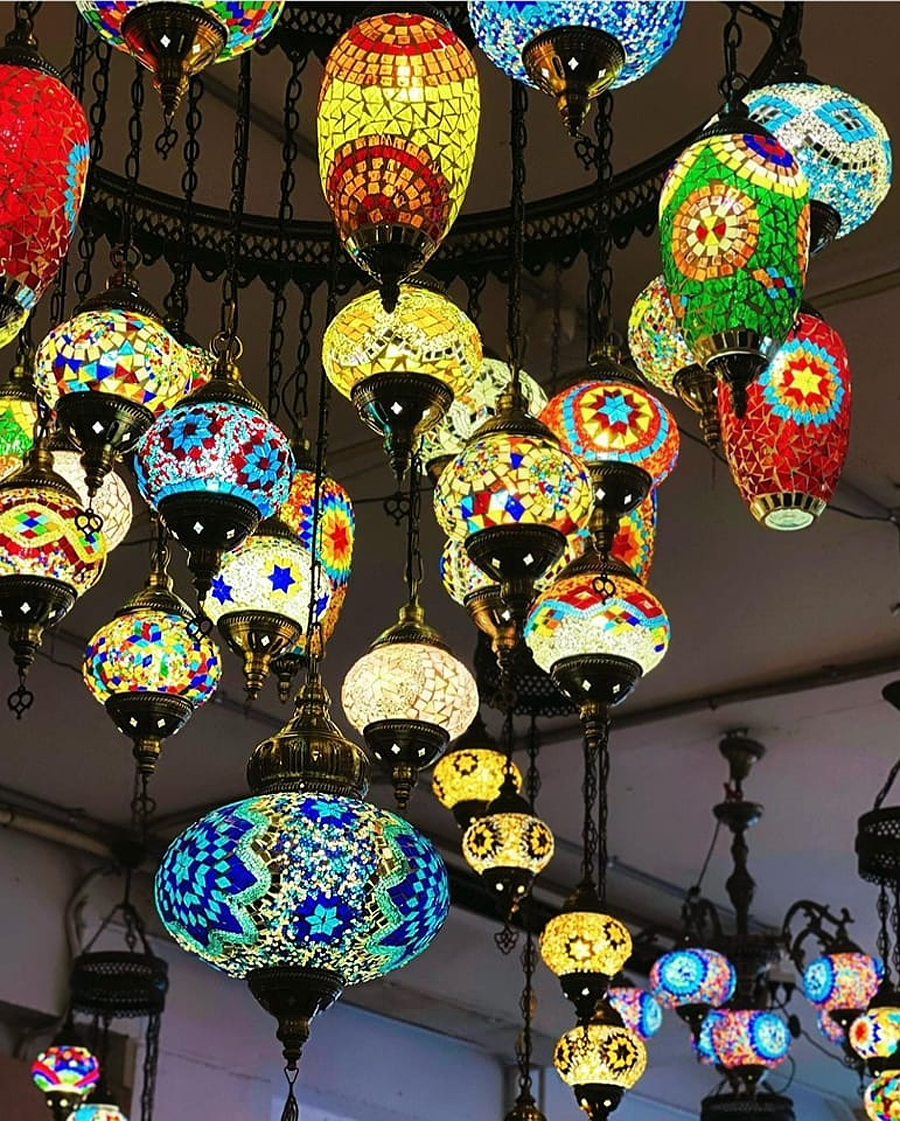 Making a Mosaic Lamp
Crafting a mosaic lamp is indeed a labour of love. It begins with selecting the right materials – high-quality, vibrant glass that will catch the light just so. The participants at Art Masterclass also source a variety of glass types, from translucent to iridescent, to create different visual effects.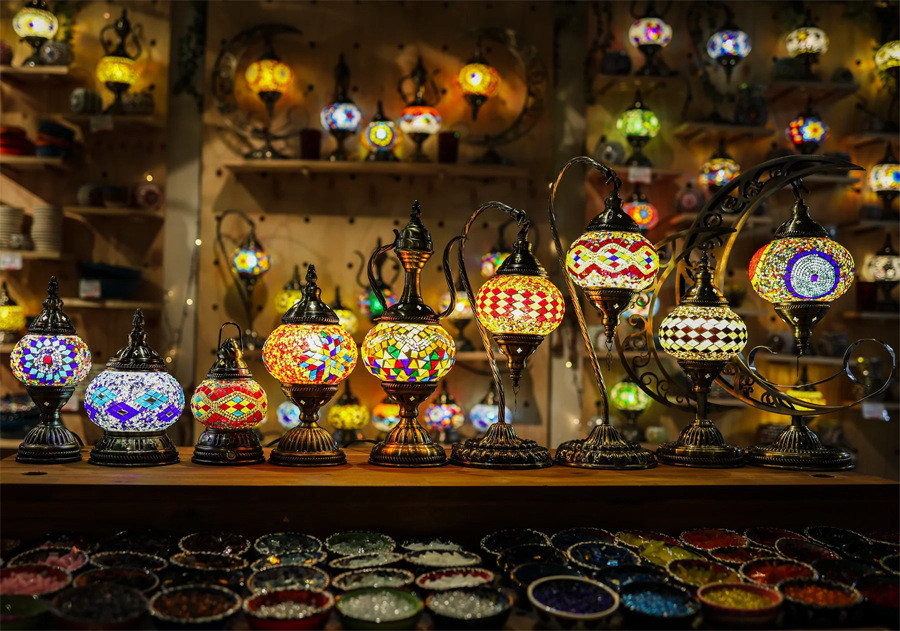 The glass is then meticulously cut into tiny pieces, requiring immense precision and patience. We employ traditional tools and modern techniques to achieve the desired shapes and sizes, balancing authenticity with innovation.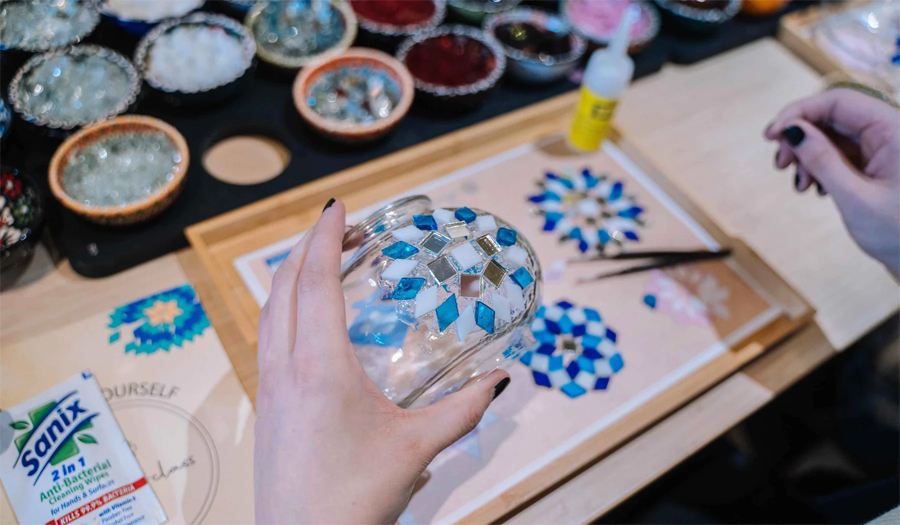 Next comes the assembling process – like a jigsaw puzzle, the glass pieces are carefully fitted together based on the design. It's an intricate process that involves applying the right amount of adhesive to ensure a firm yet subtle bond.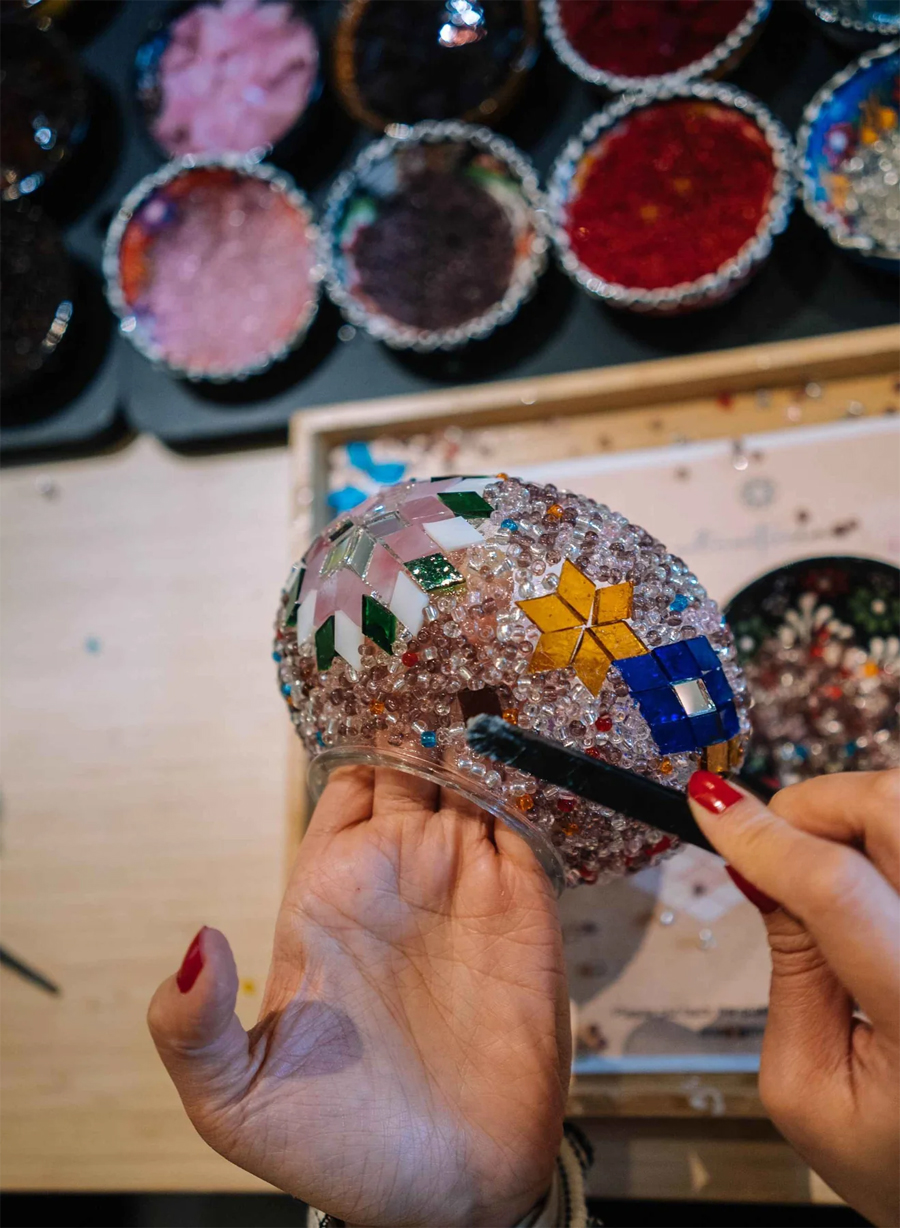 The result is a unique masterpiece, a lamp that is as much a testament to the artisan's craftsmanship as it is a beautiful light source. The attention to detail, the respect for the material, and the passion for the craft are all visible in every Art Masterclass mosaic lamp. Each is a labour of love, a product of hours – even days – of devoted craftsmanship. You can also make fantastic mosaic lamps thanks to DIY sets provided by Art Masterclass.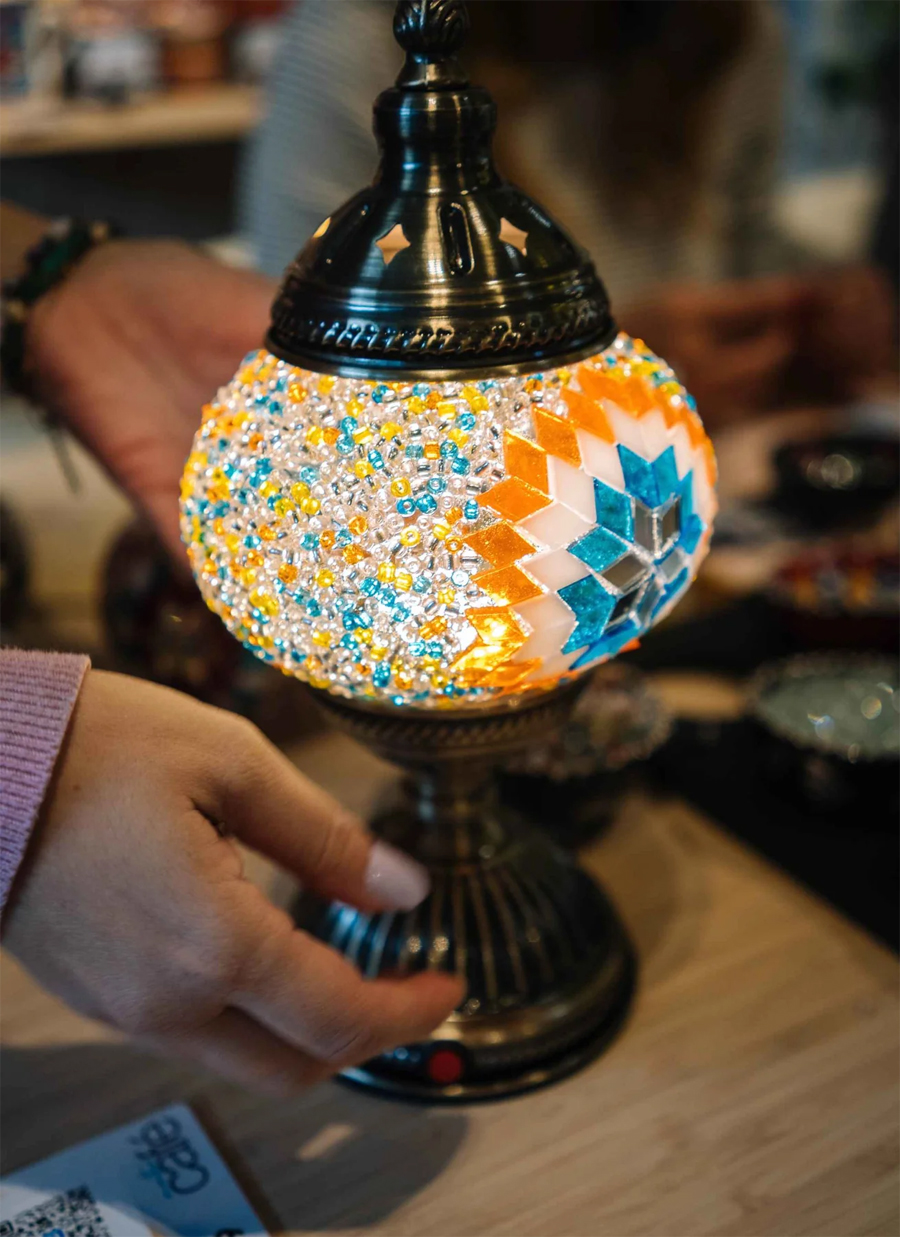 Integrating Mosaic Lamps into Your Home
Mosaic lamps, with their captivating interplay of light and colour, are truly transformative. They can bring a sense of warmth, personality, and sophistication to your home. Whether it's the subtle ambient glow in your living room, the creative accent in your bedroom, or the charming radiance on your outdoor patio, these lamps effortlessly elevate the aesthetic appeal of any space. With Art Masterclass's comprehensive range of designs, you can find a piece that perfectly complements your existing decor or let it boldly stand out as a focal point. We have traditional and contemporary mosaic lamps to mirror your personality and elevate your decor.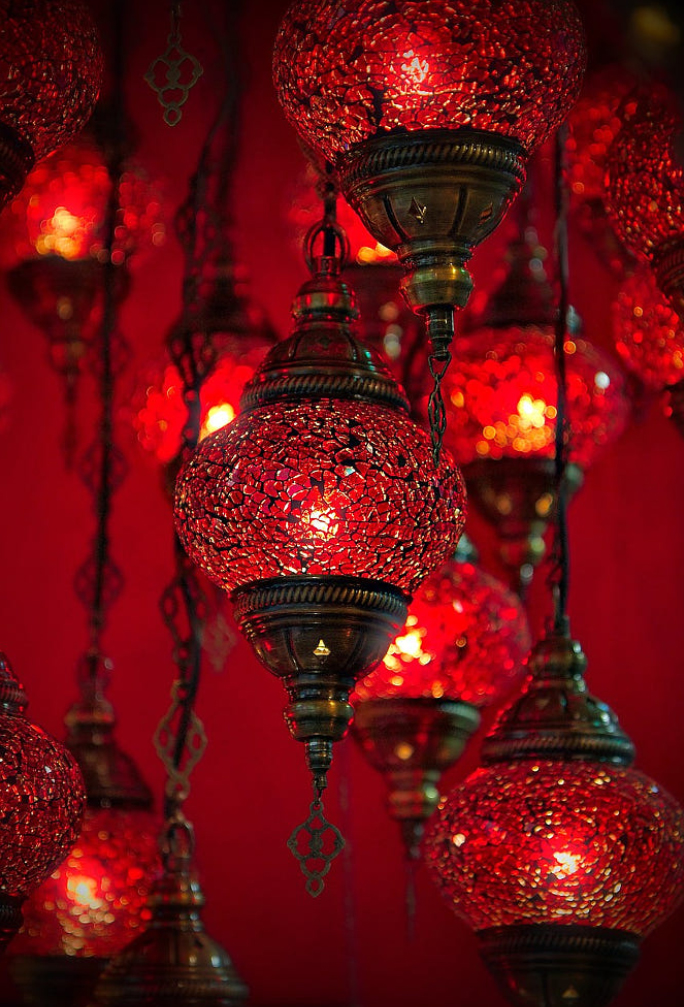 Photo source: atterer.org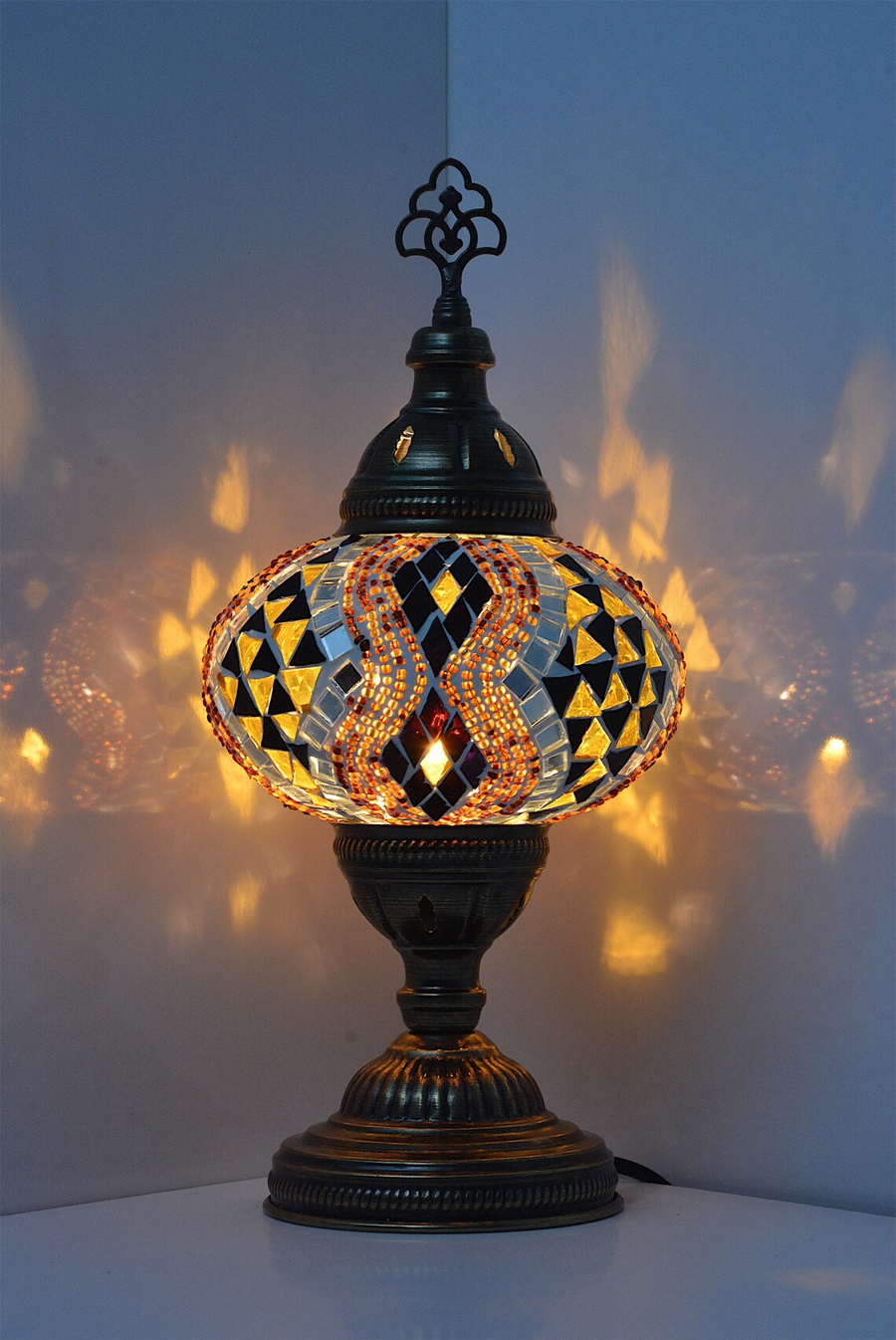 Photo source: MozaistLighting on Etsy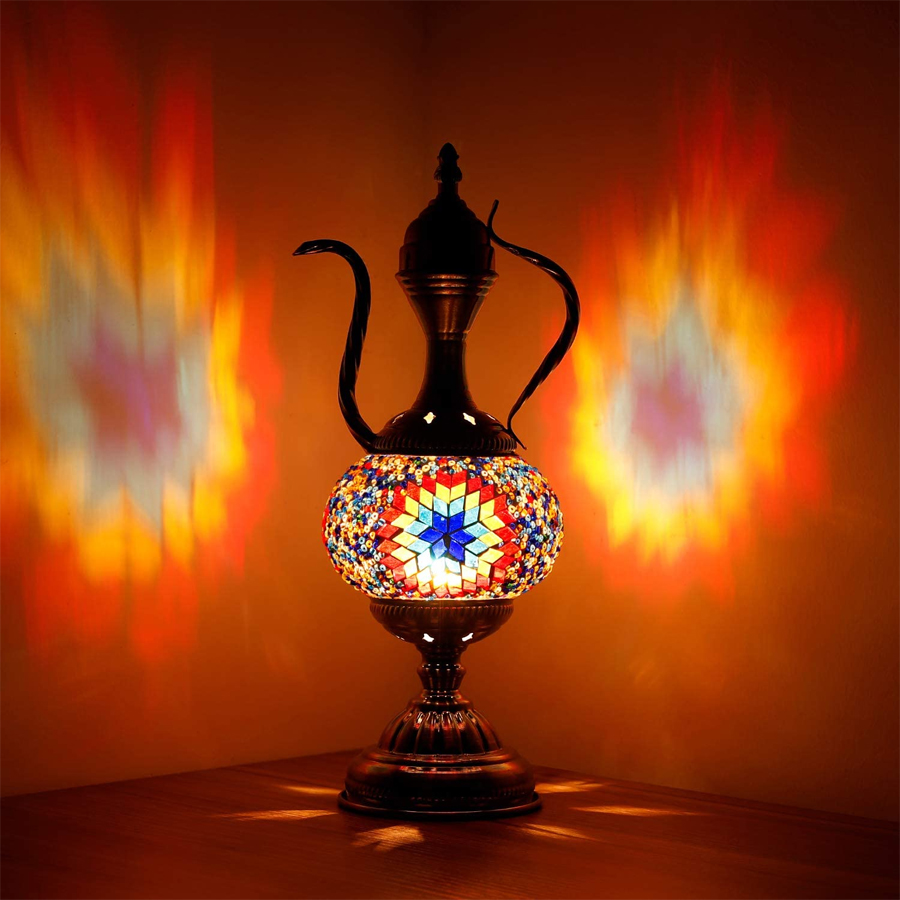 Photo source: pinterest.com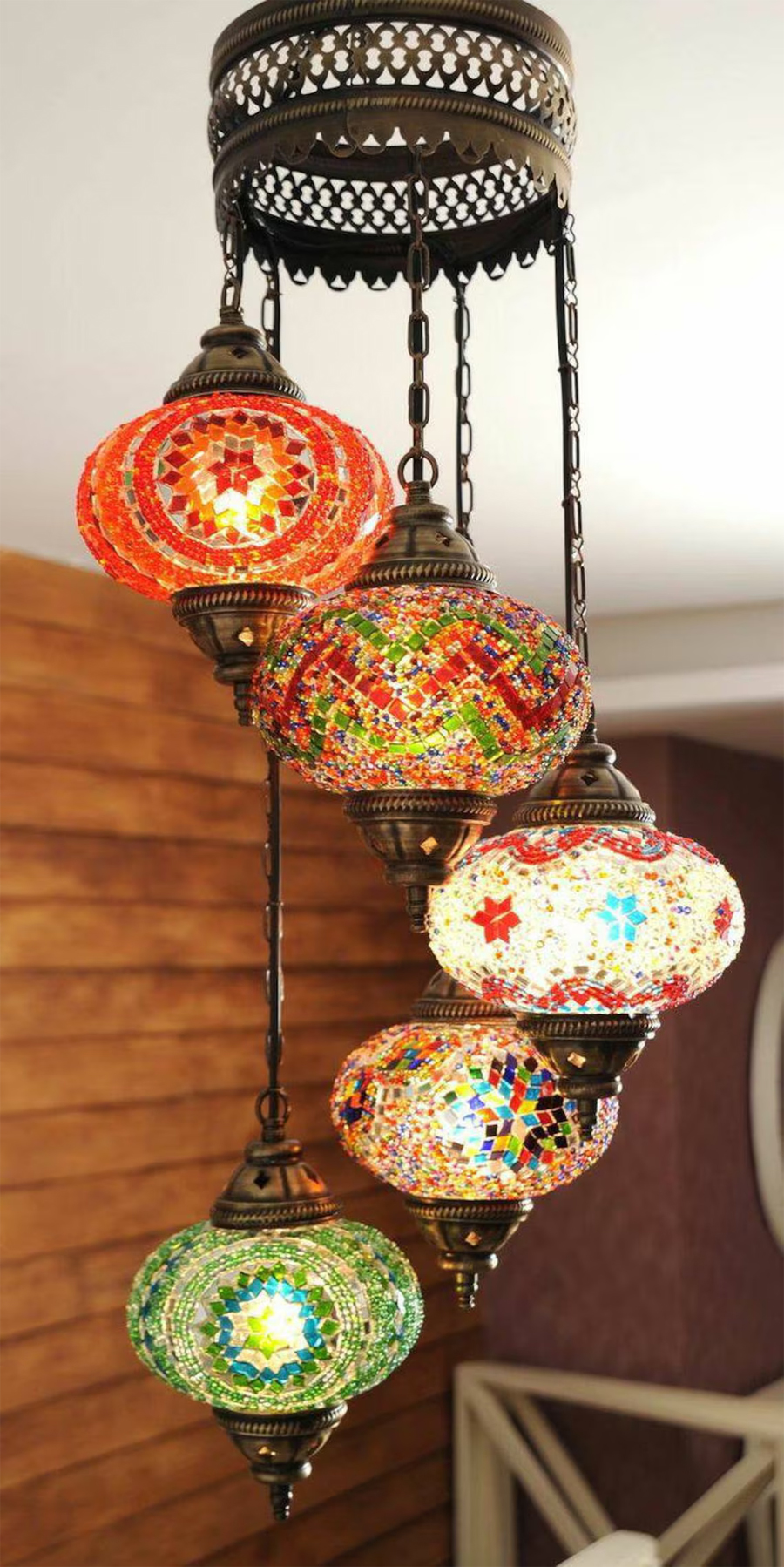 Photo source: JASMINMorocco on Etsy
Caring for Your Mosaic Lamp
Ensuring your mosaic lamp retains its pristine condition requires proper care and attention. Clean it gently with a soft cloth, avoiding harsh chemicals that could damage the glass. If a mosaic piece comes loose, it can be reattached with a clear, strong adhesive. Art Masterclass offers a comprehensive care guide with every purchase to ensure your lamp stays as stunning as the day you bought it.
The Magic of Mosaic Lamps
There's something truly magical about mosaic lamps. They are not just sources of light, but pieces of art that capture and reflect colours uniquely, creating a captivating ambience. Art Masterclass invites you to experience this magic firsthand. Whether you're an interior design enthusiast, an art lover, or simply someone who appreciates beauty, our mosaic lamps will enchant you. You can attend mosaic workshop to design mosaic lamps with Table Lamp Home Kits. Also, you can choose one among other interesting workshops. Art Masterclass provides an enjoyable learning process for you.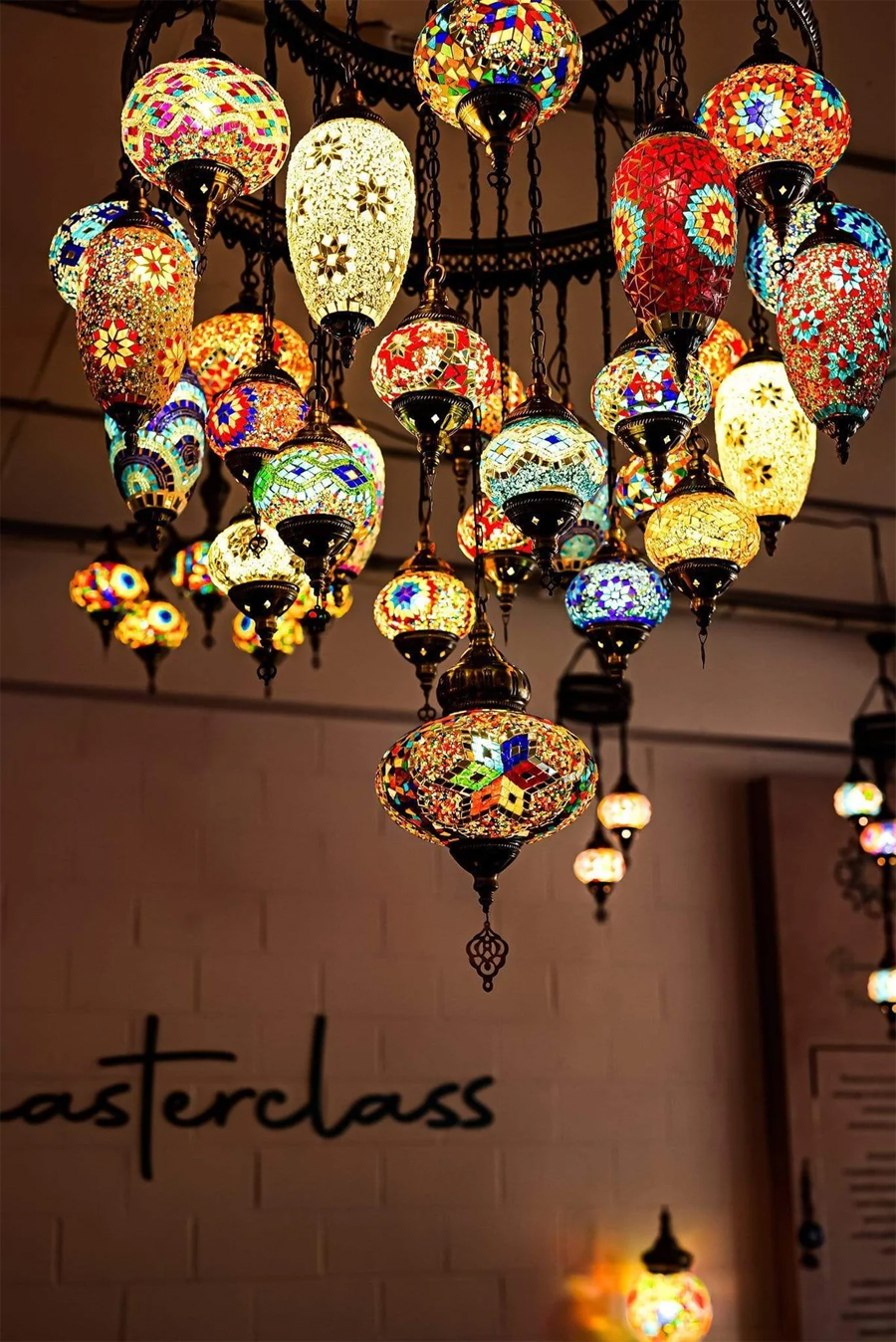 A mosaic lamp from Art Masterclass is more than just a lamp, it's a piece of history, a work of art, and a source of inspiration. Thanks to mosaic lamps, you're not just lighting a room but expressing your unique style and embracing the artful expressions of light and colour. Let's continue to shine a light on the beauty of this traditional craft together.