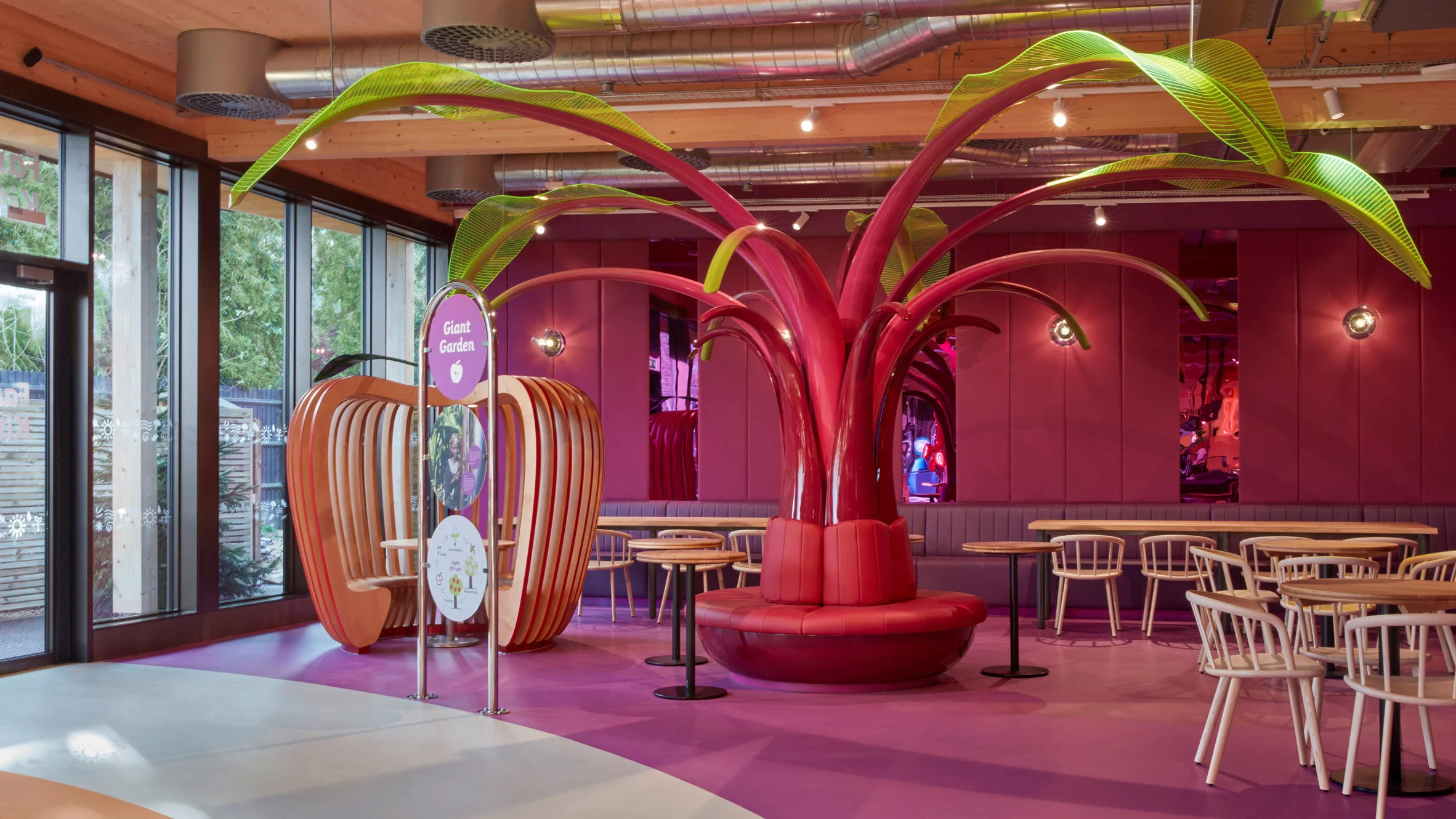 Design practice Mizzi Studio has completed the interiors of Family Kitchen, a kids' restaurant in Kew Gardens that combines the aesthetics of the film Charlie and the Chocolate Factory with a "botanical science laboratory." Located in the families area of the Royal Botanic Gardens in Kew, southwest London, the restaurant features whimsical designs such as an apple-shaped seat, giant timber-weaved fungi sculptures and a magenta-coloured Ethiopian Enset tree.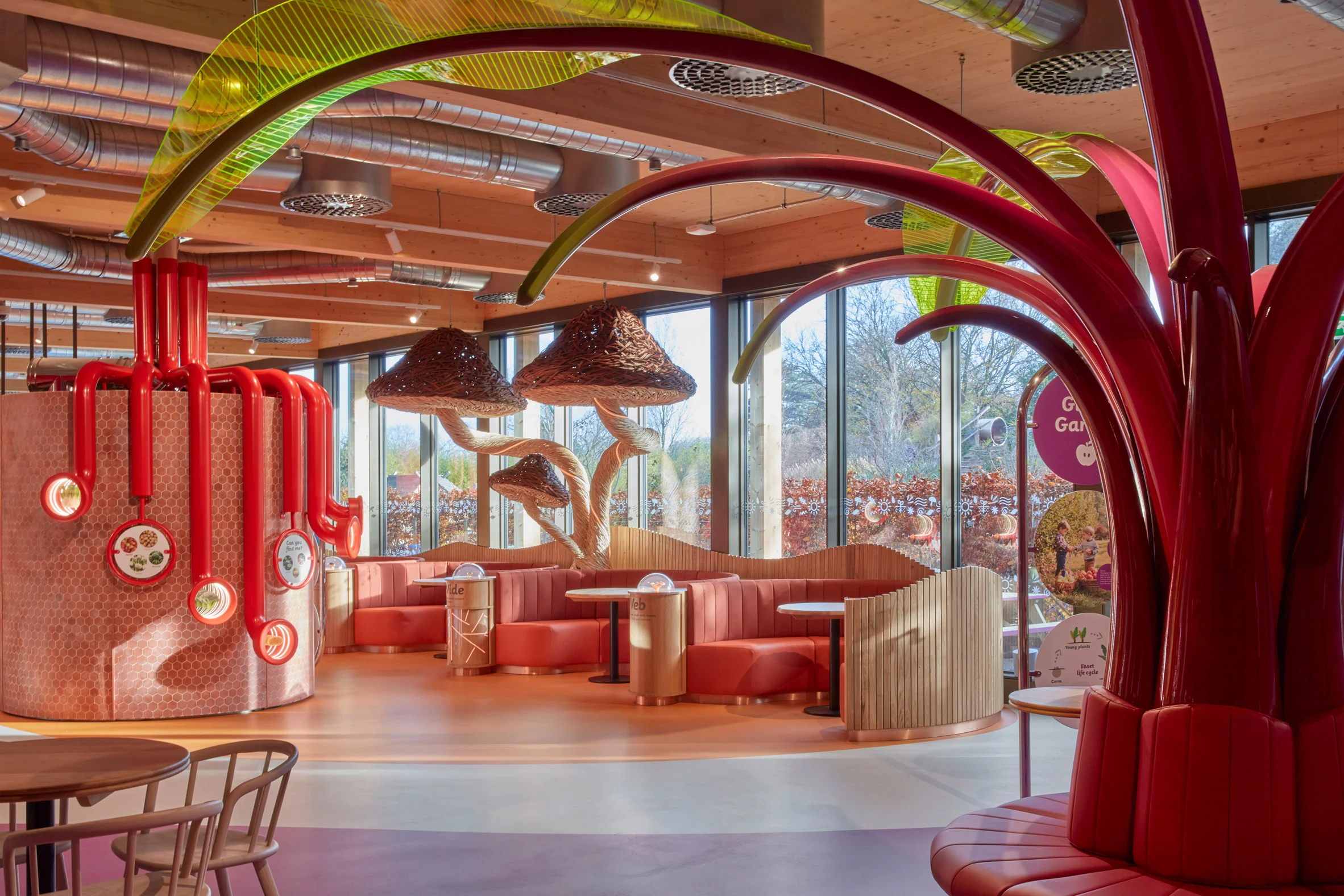 The fantastical restaurant has a colour palette of bright pinks, mushroom brown and leafy greens, deliberately chosen to evoke the plants and foods found in nature. Its interior is "a magical world," said Jonathan Mizzi, director of Mizzi Studio.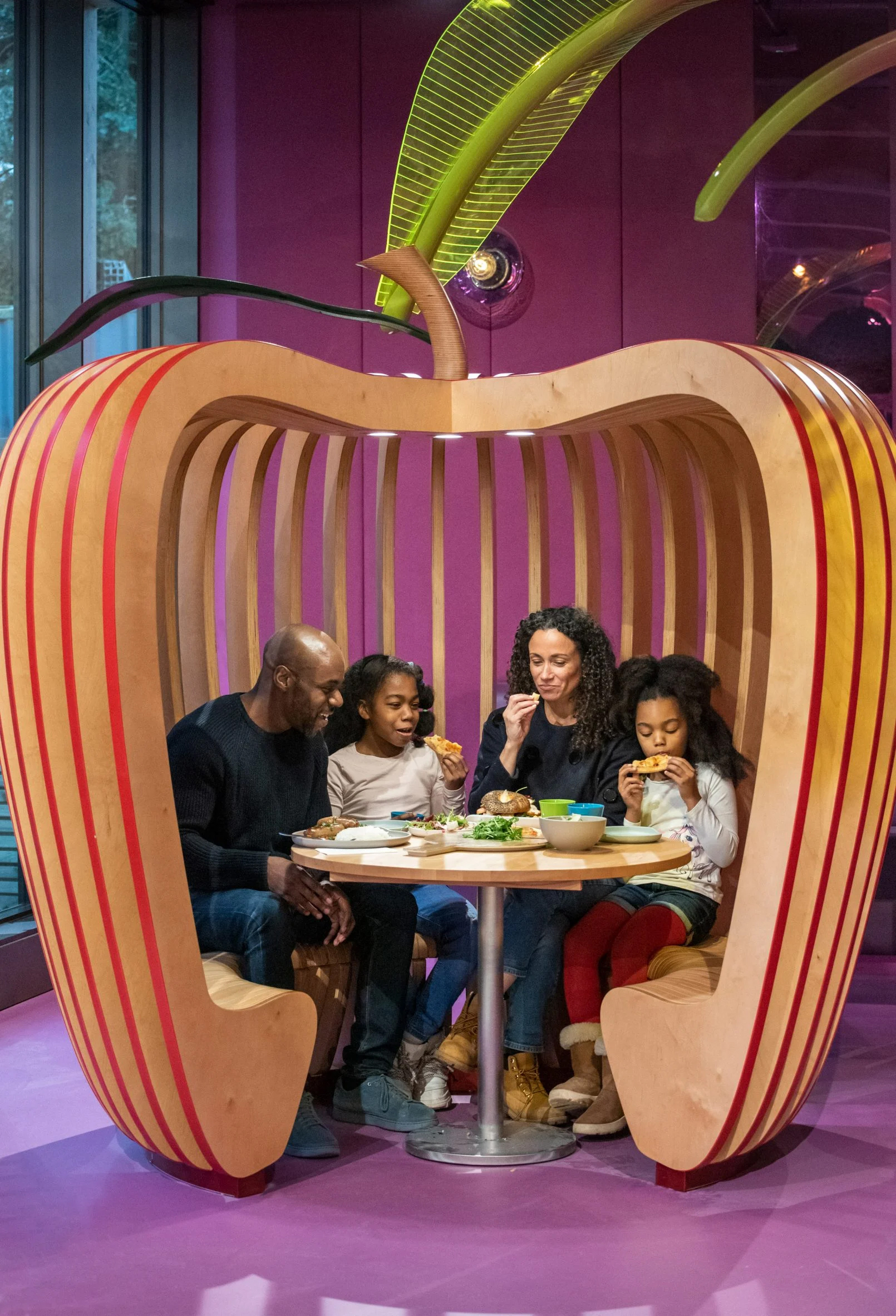 "We designed a magical world of gardens forests and woodlands, where human beings appear to have been shrunk to the size of small creatures living with nature, in what can be described as Charlie and the Chocolate Factory meets botanical science laboratory," he said.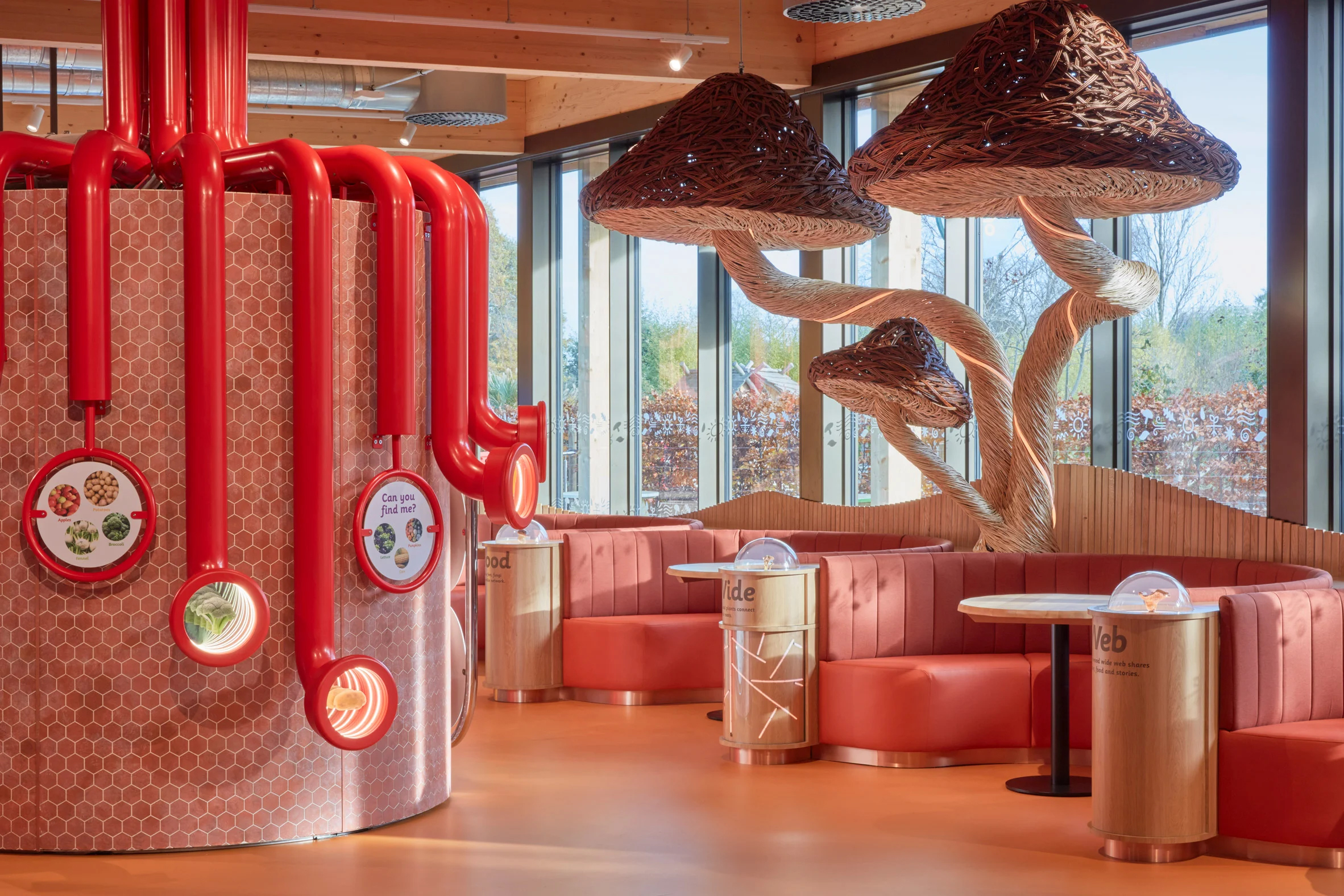 Architecture firm HOK was responsible for the building that holds the Family Kitchen and paid special attention to incorporating it seamlessly into its surroundings in Kew Gardens, a UNESCO World Heritage Site.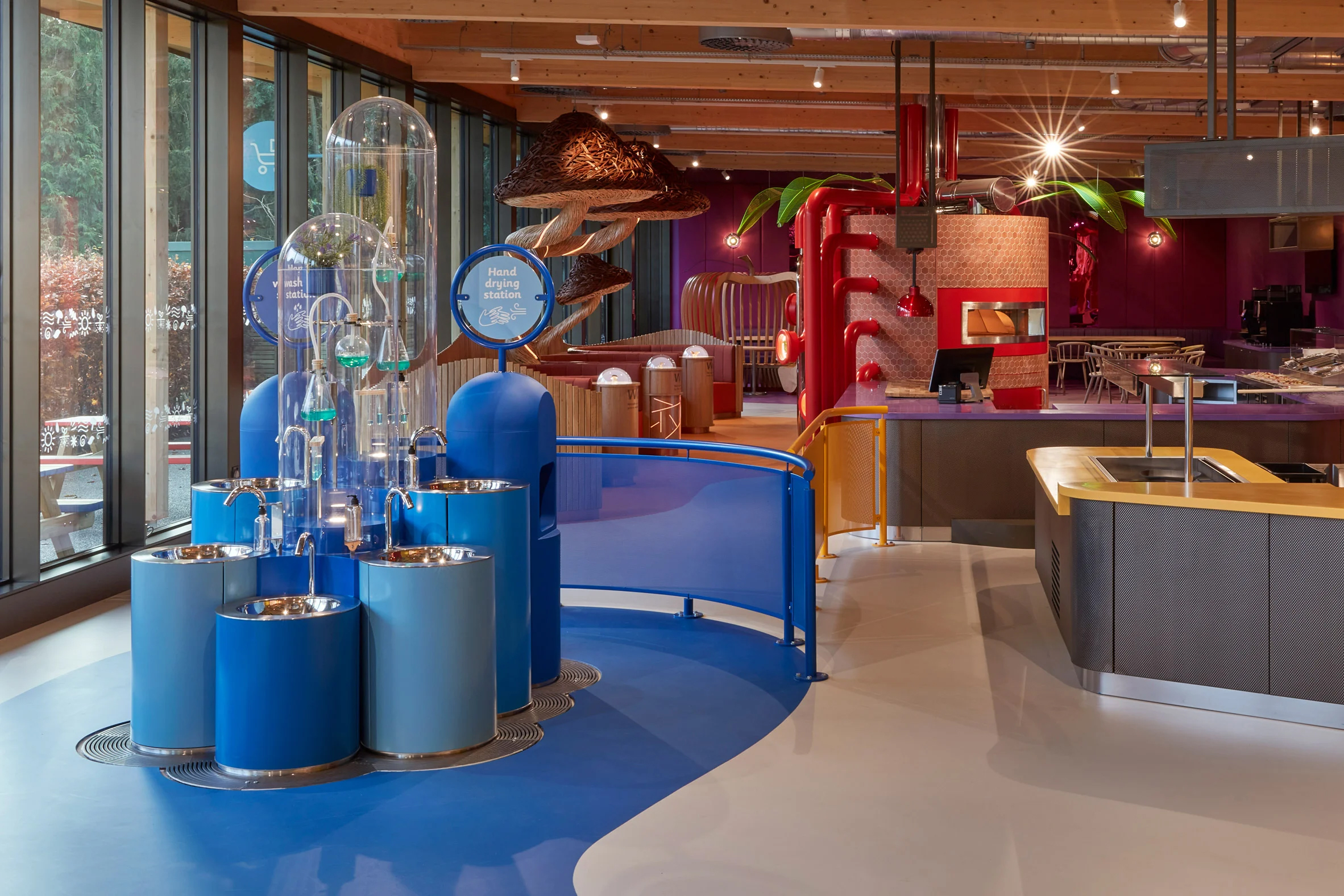 To do so, the firm used exposed timber both inside and out. According to Stuart Ward, architect at HOK, this sustainable material creates a connection to the natural world outside the eatery.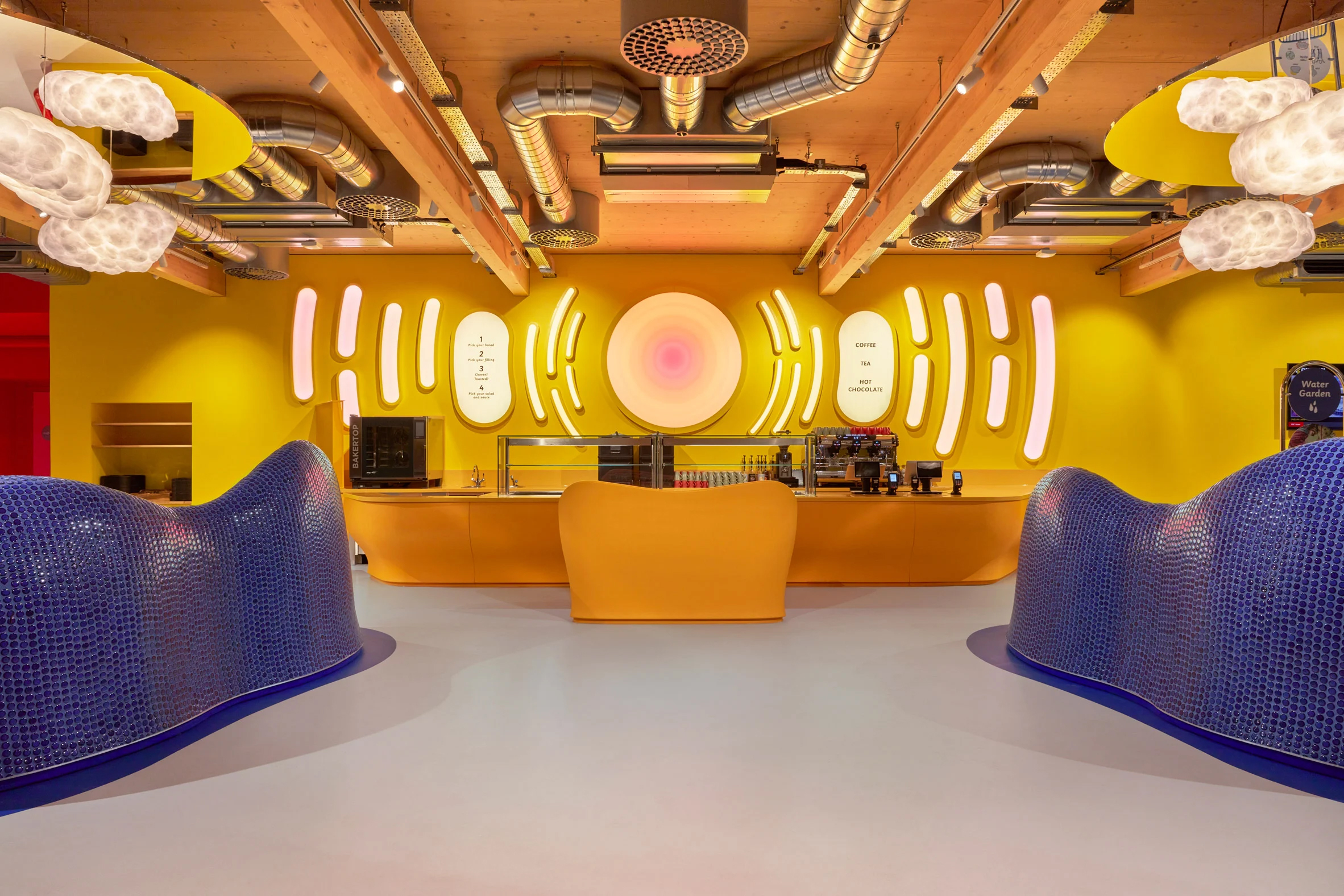 "As an extension of the Gardens, the restaurant houses interactive and educational installations which promote the research and work of the Royal Botanic Gardens," Ward told.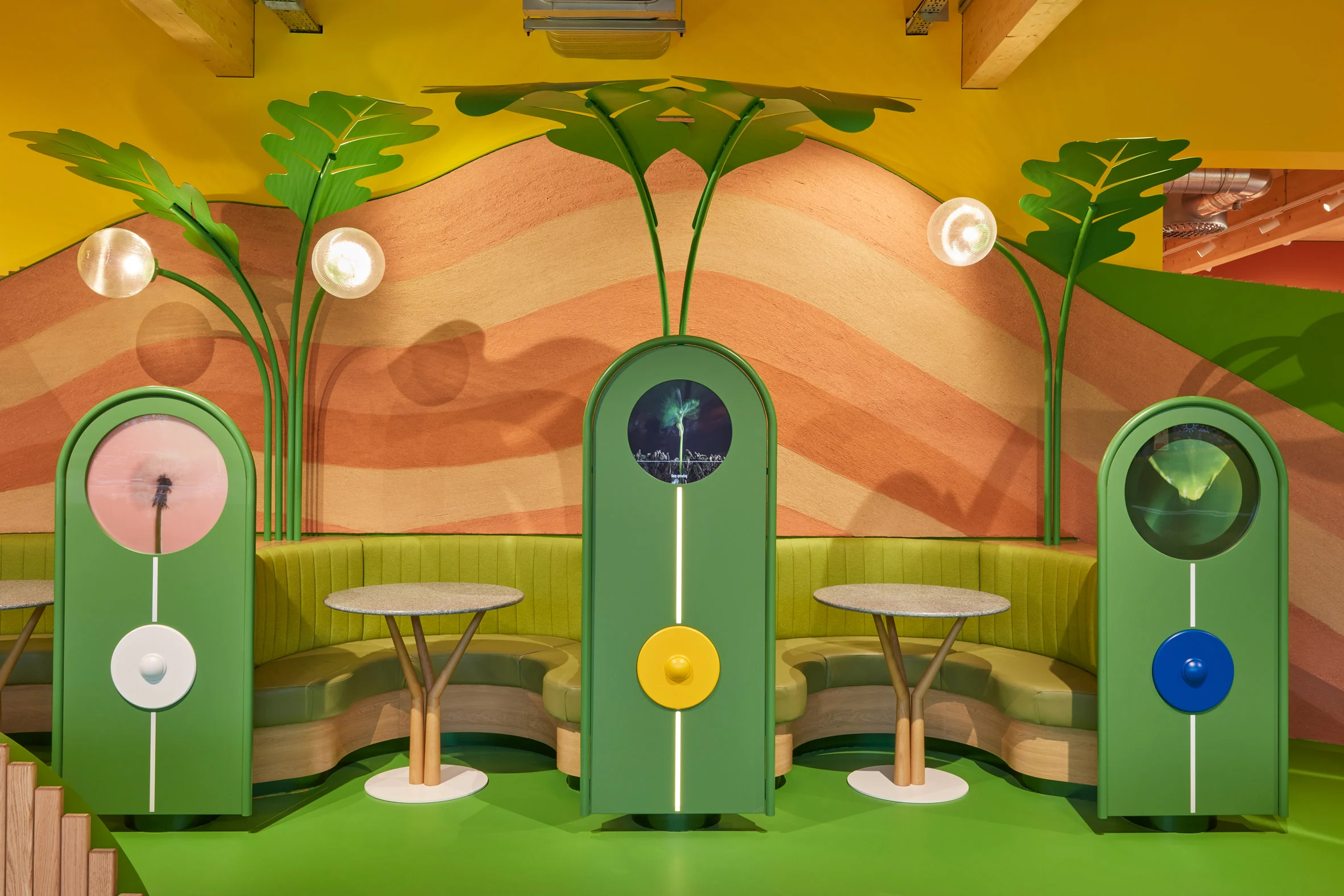 "The timber frame provides a tactile connection with a natural material abundant in the surrounding gardens, allowing children to identify the connection in a simple and obvious way," he explained.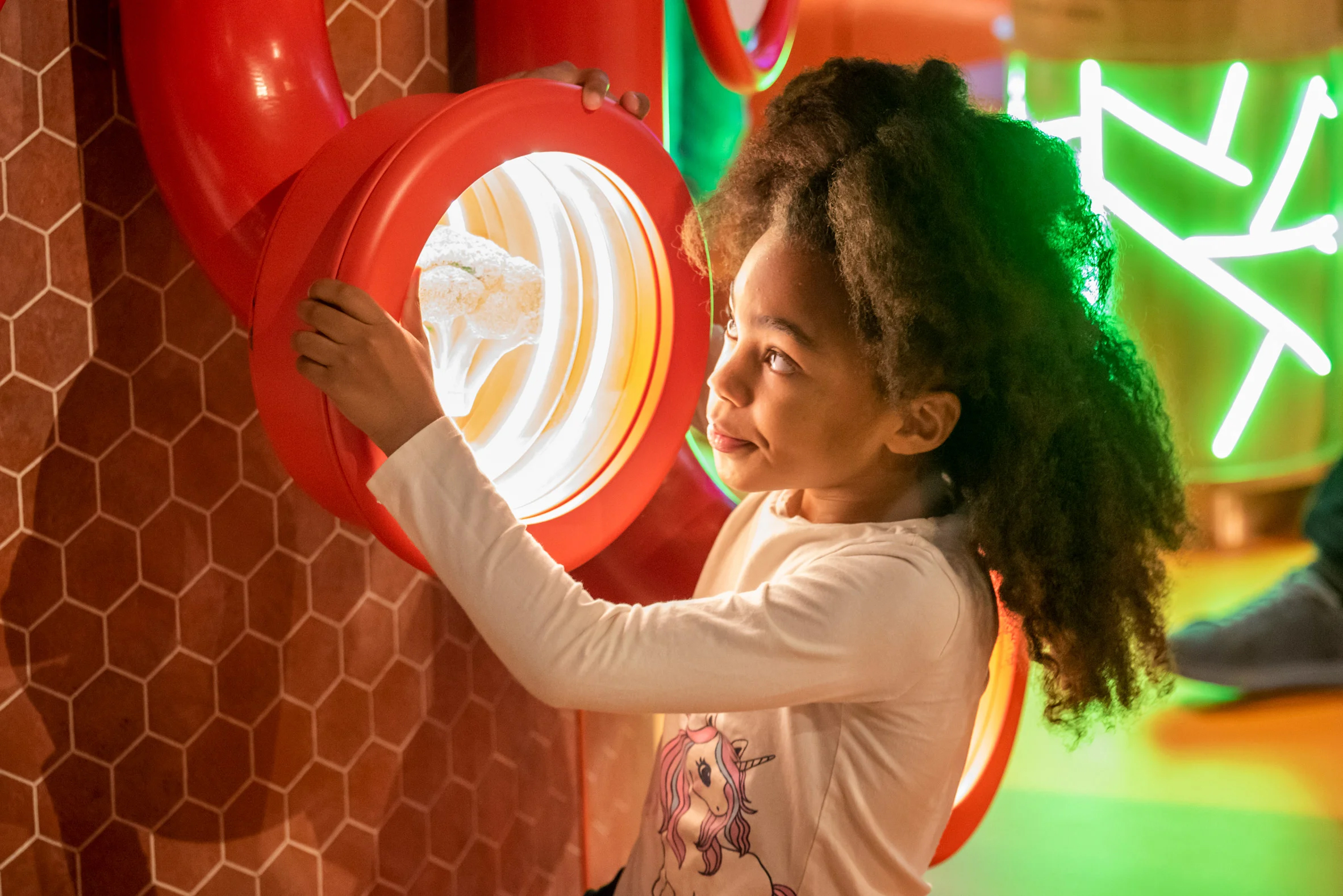 The architects also drew on the designs of nearby glasshouses, opting for a transparent front-of-house space with a fully glazed east-facing facade. This provides customers with panoramic views onto the adjacent Childrens' Garden outside the restaurant.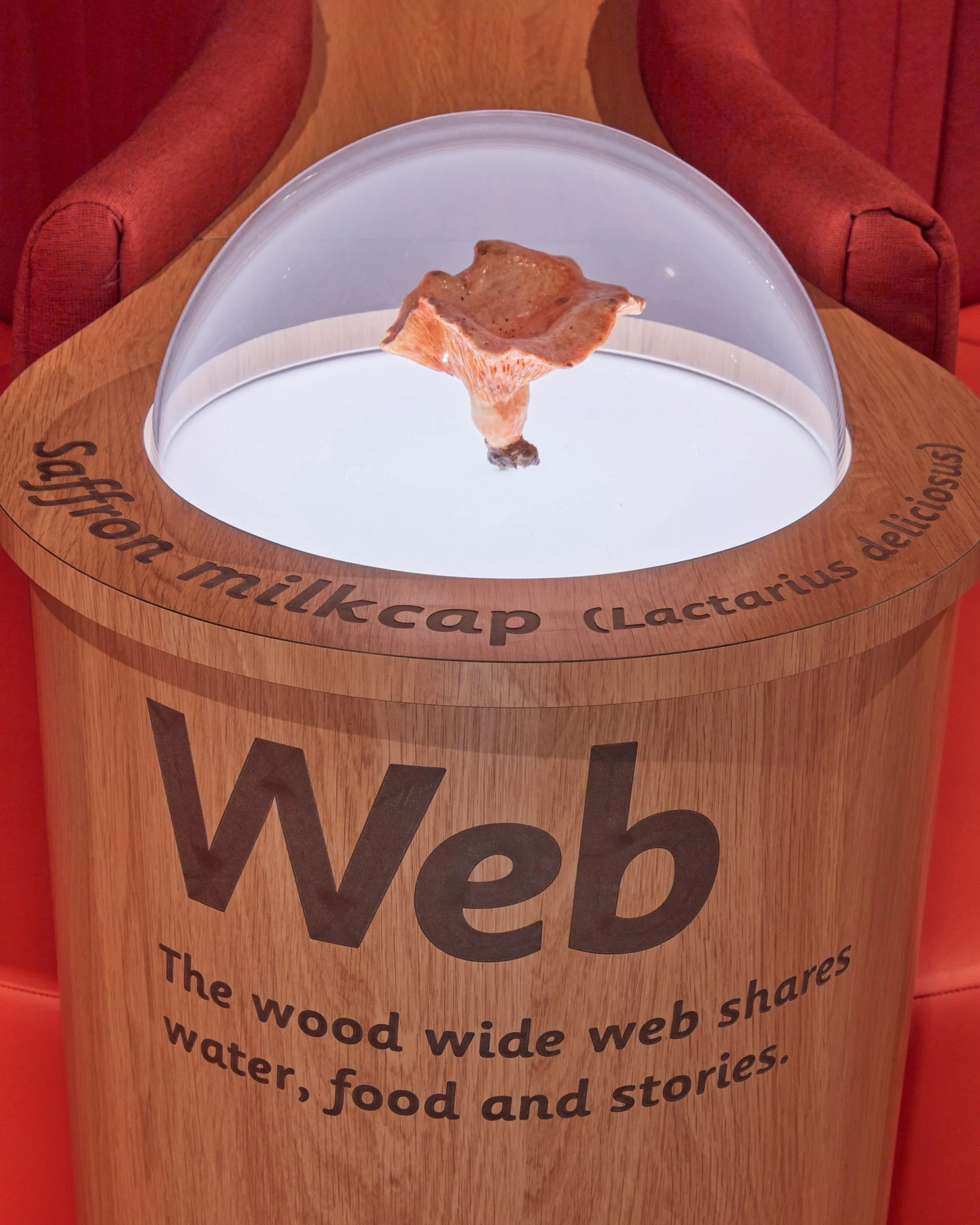 "The practicality and beauty of the glasshouses have been borrowed by the design team to encourage natural light into the restaurant while maximising the visual connection to the gardens," Ward said.