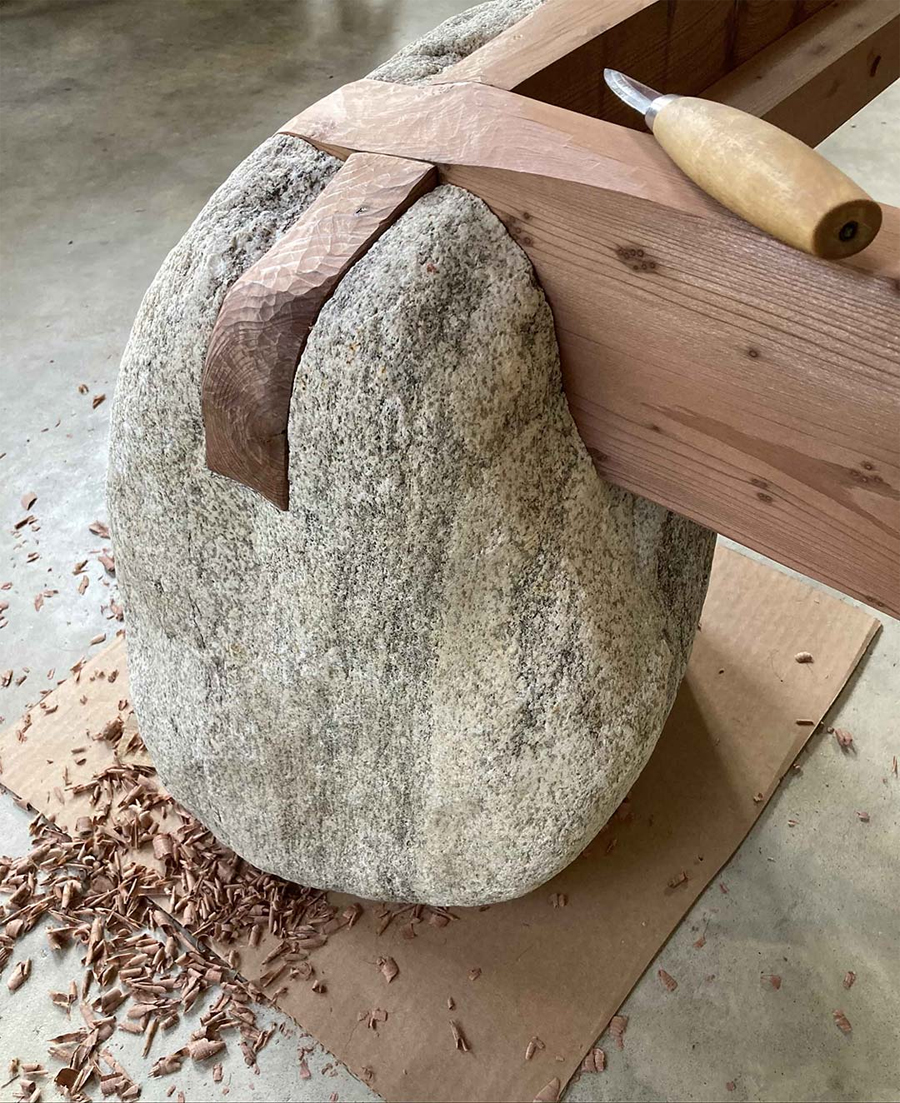 Maine based artist Ethan Stebbins is not only a poet, whose work has been widely published, but also a designer. His sculptural objects are also filled with poetry – in them, Ethan praises the beauty of nature.
Working mainly with stone and wood, the designer explores their plasticity and character. In his work, he is inspired by the Japanese aesthetic of Wabi-Sabi, that is, he seeks beauty in simplicity, naturalness and imperfection. Each material reveals its unique texture and features, whether it is granite or ash, pine, walnut.
Guided by the natural landscape surrounding his studio in coastal Maine, Stebbins thoughtfully selects tumbled stones from the coast. These rocks are then hand-cut and chiselled without losing the character of their natural surfaces.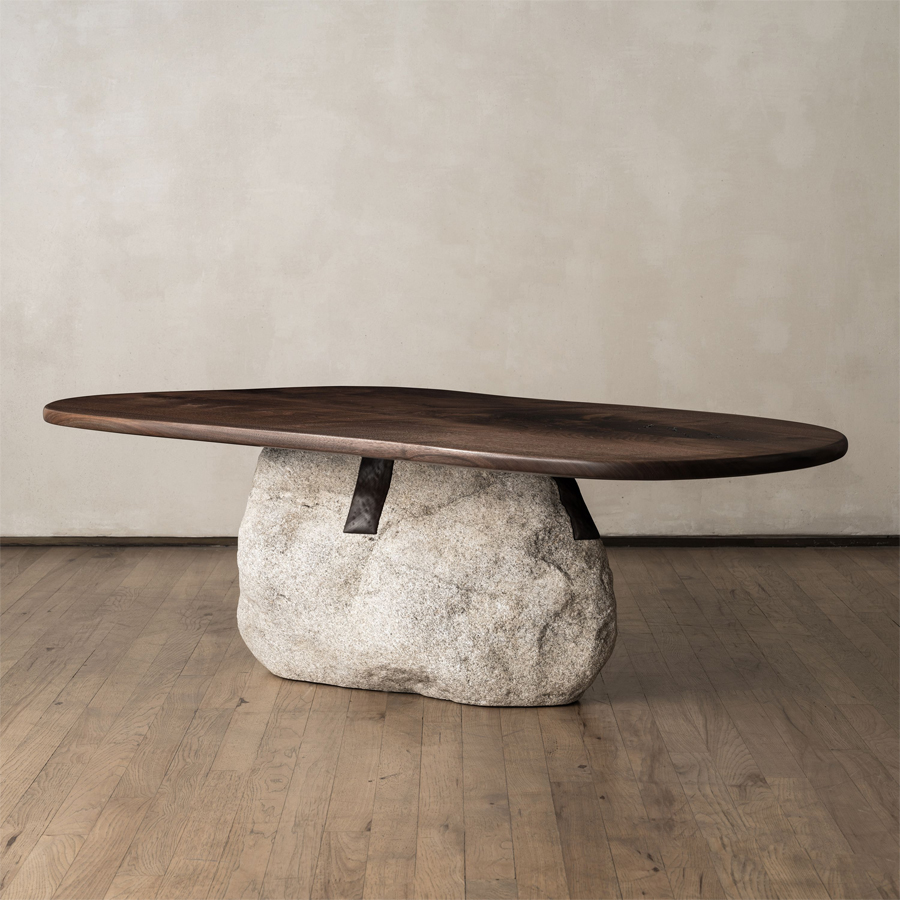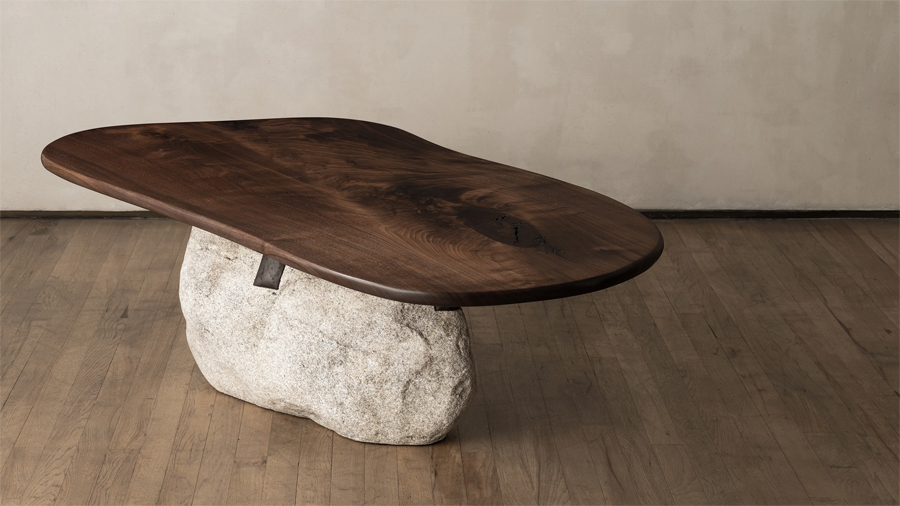 "My work mainly relies on paying close attention to the organic matter's properties," says Ethan Stebbins.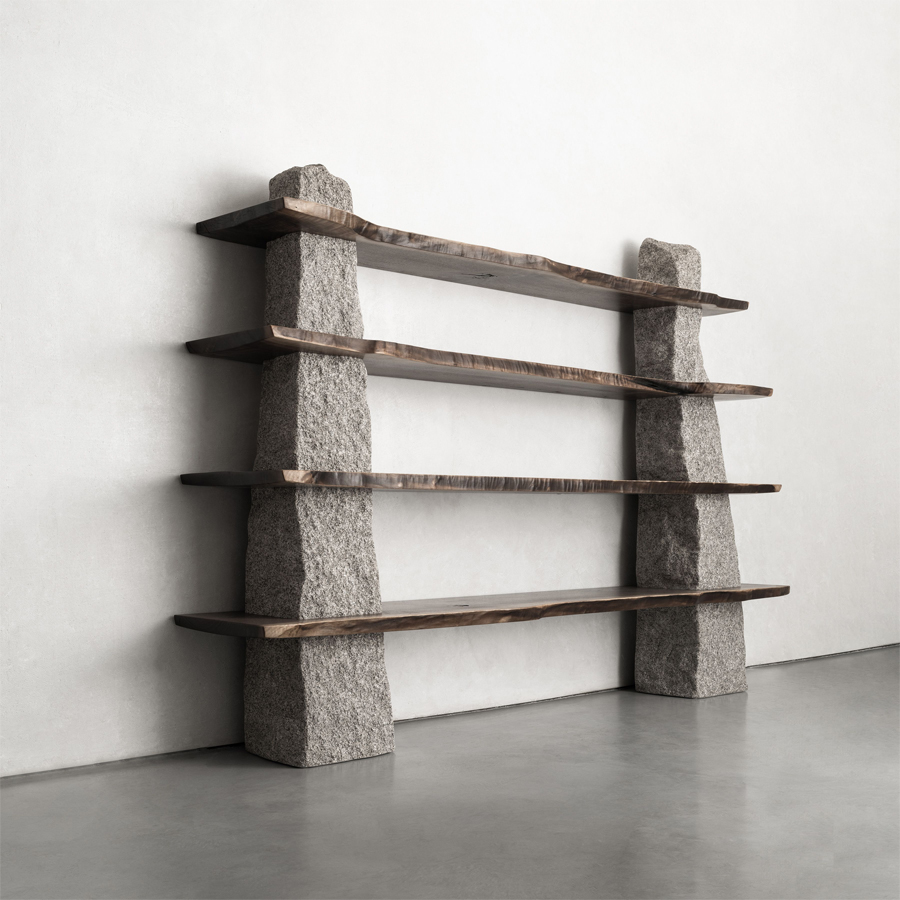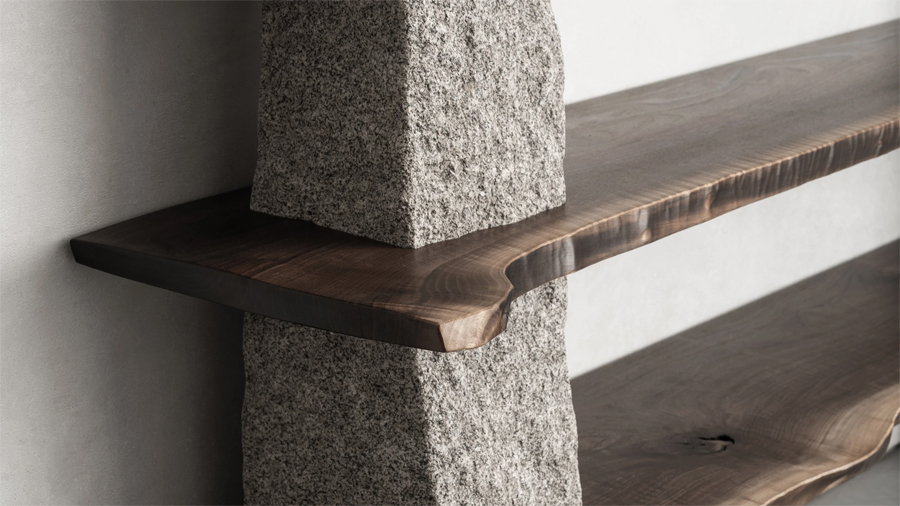 Stebbins plays with the possibilities of the two mediums – wood and stone – through the traditional Japanese sculpture techniques of subtraction with minimalist joinery. "One must appreciate the individual characteristics of a certain wood or stone type before shaping them and joining the two together," he explains.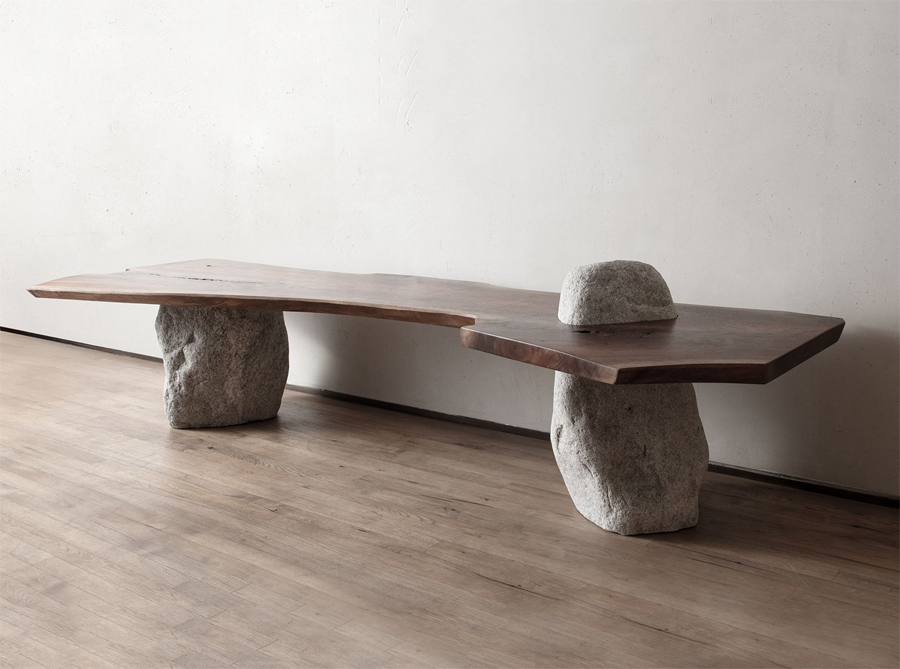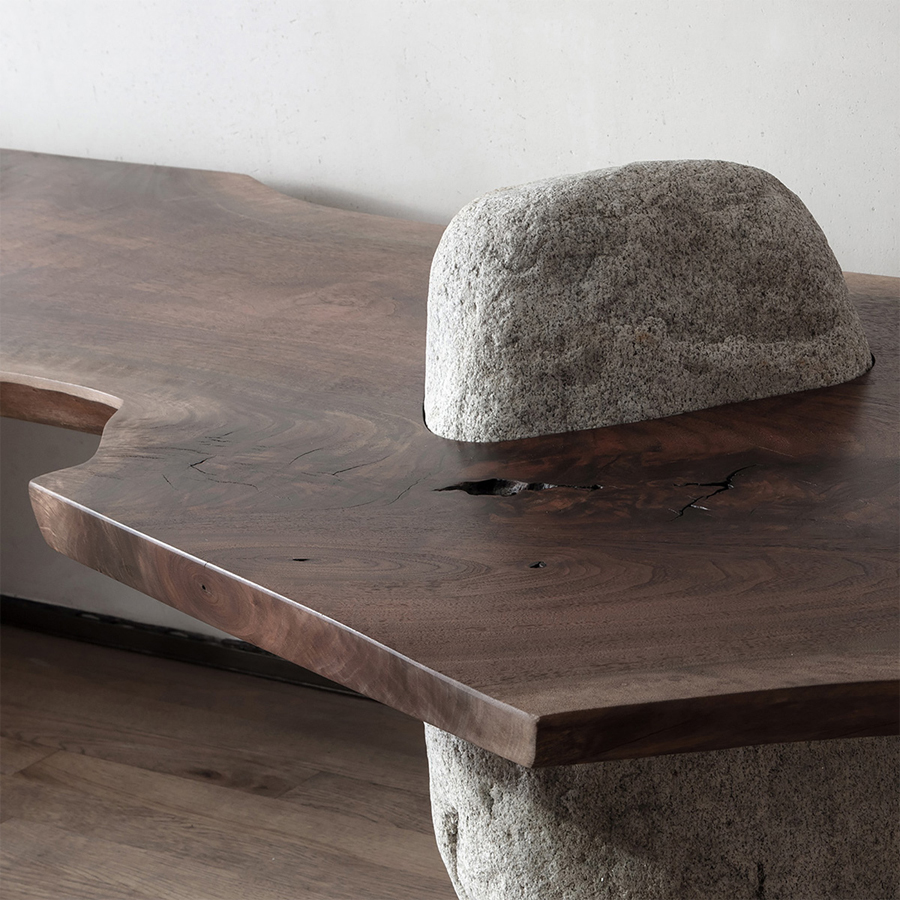 High craftsmanship, respect for the material, minimal intervention help to create elegant pieces that show that more can always be found in less. Stebbins' approach to design and its respect for natural elements can be compared to the principles of Archic Furniture, even though they operate in different domains, their dedication to simplicity and elegance are parallel.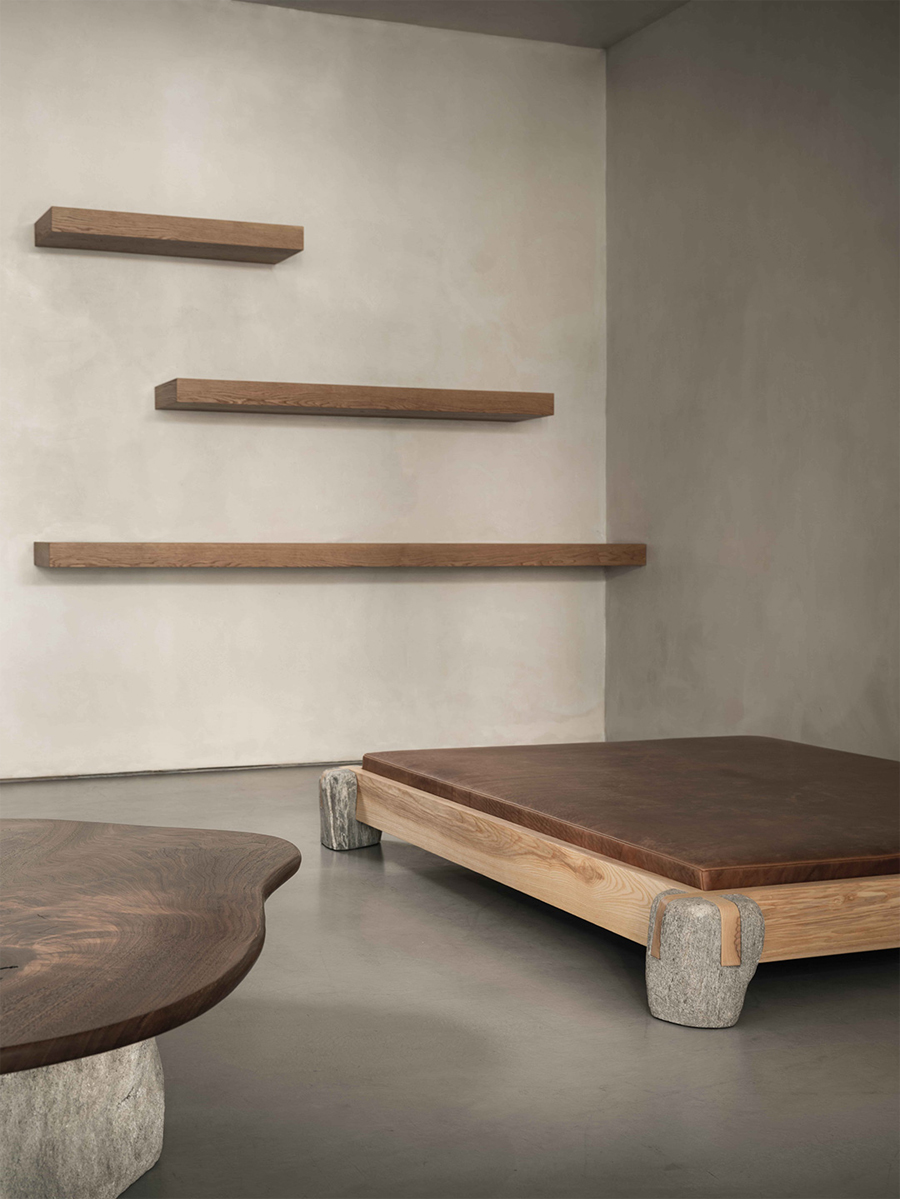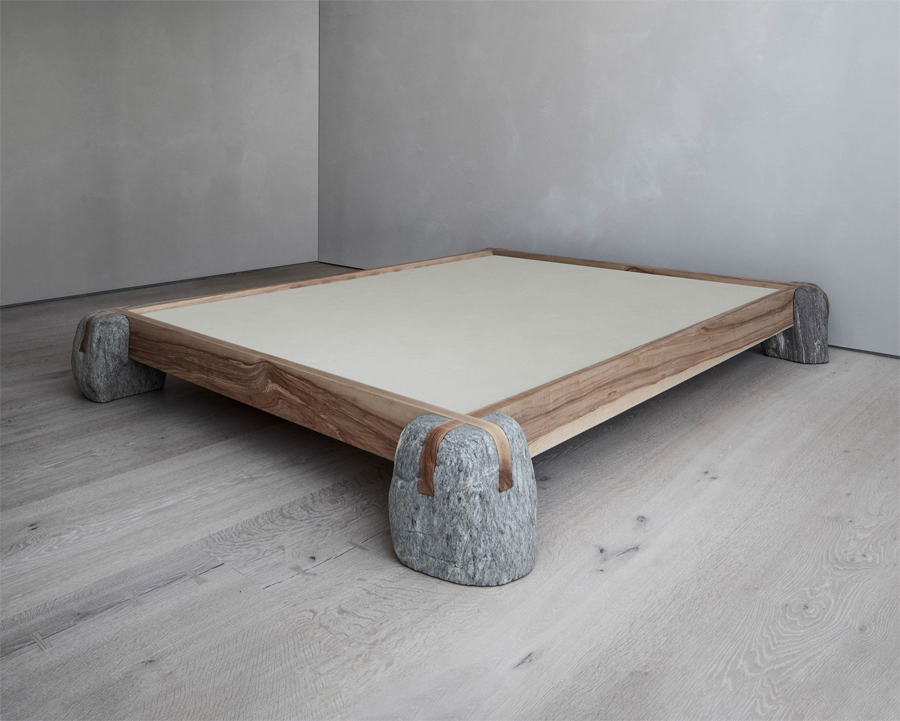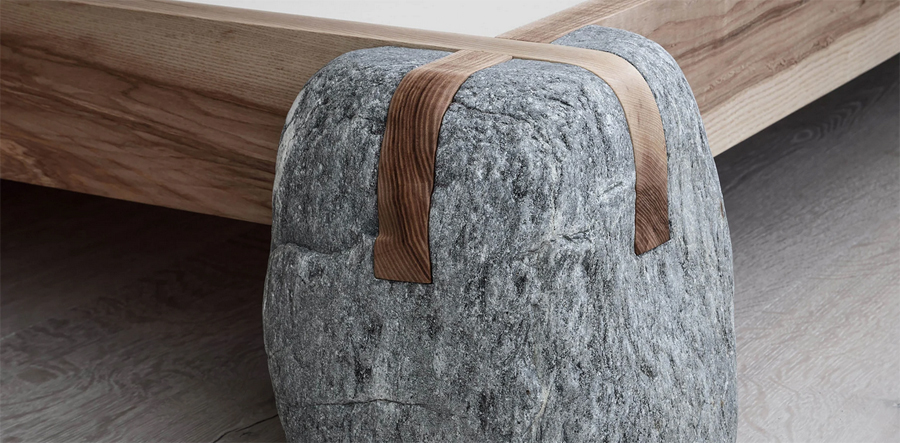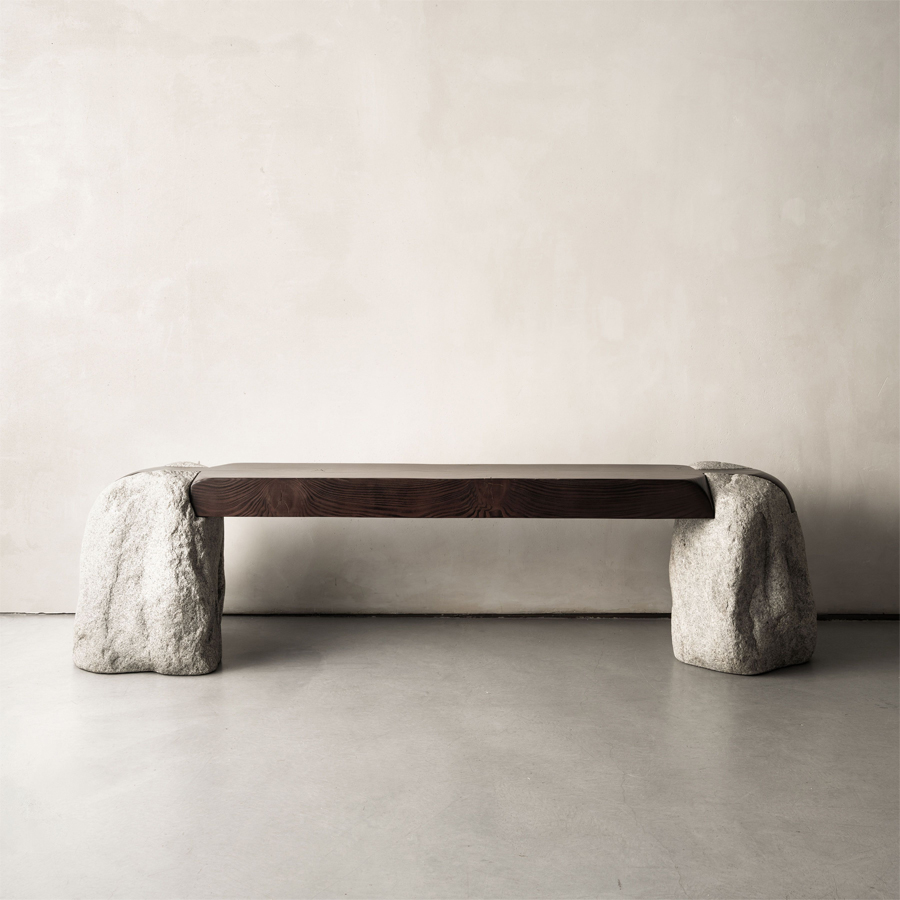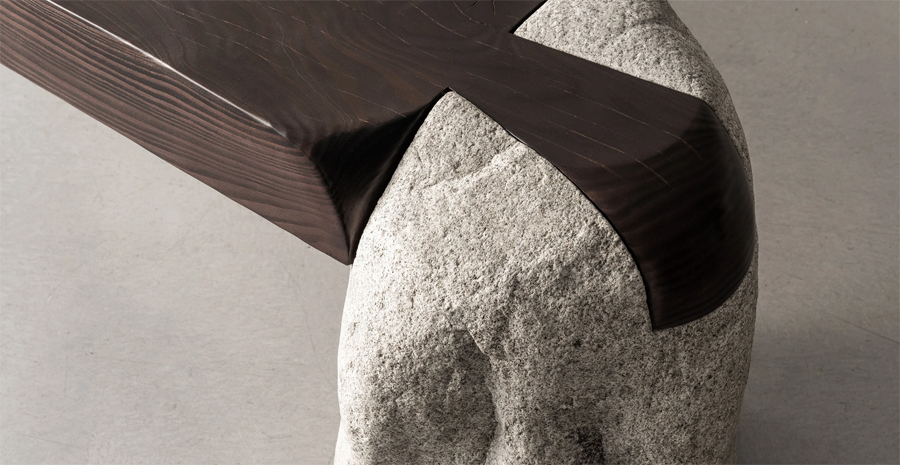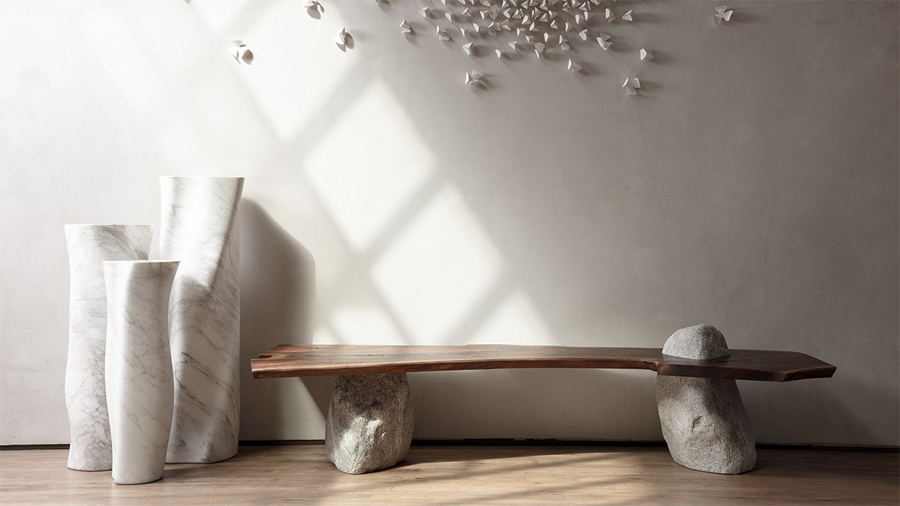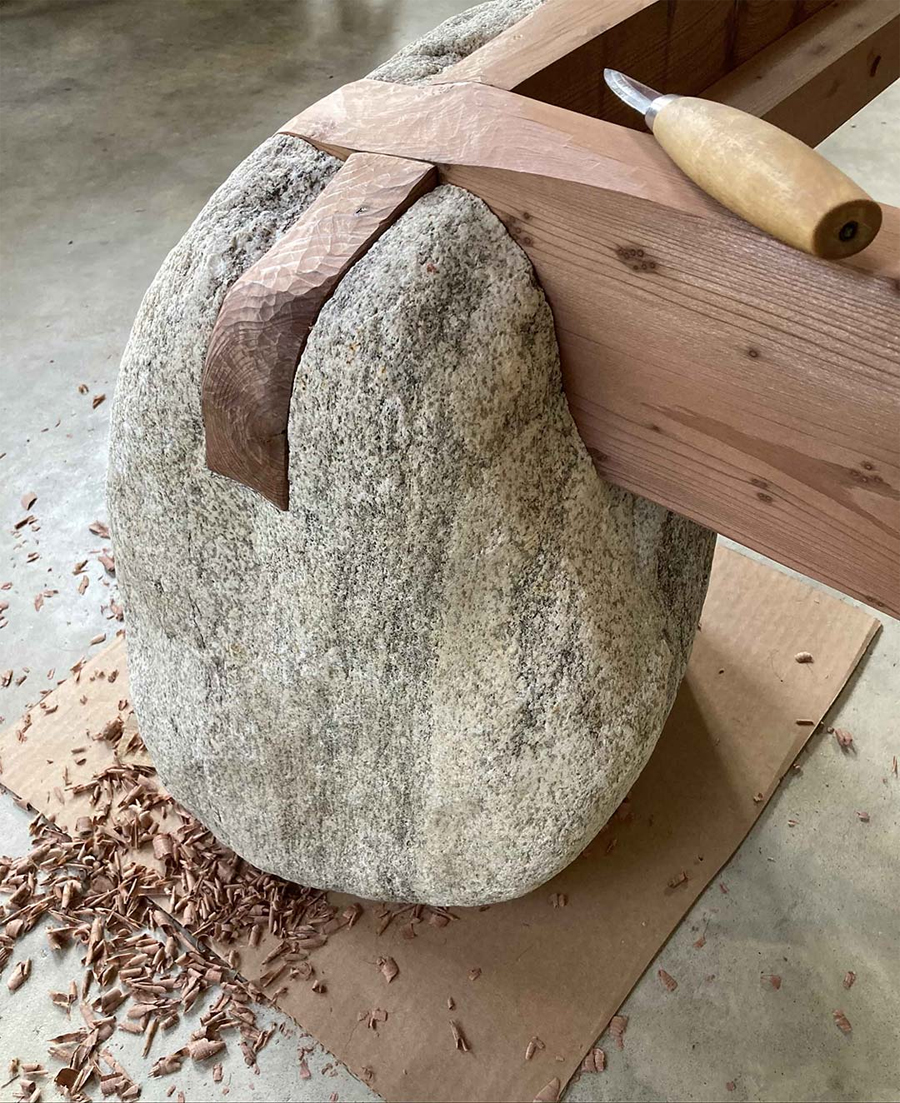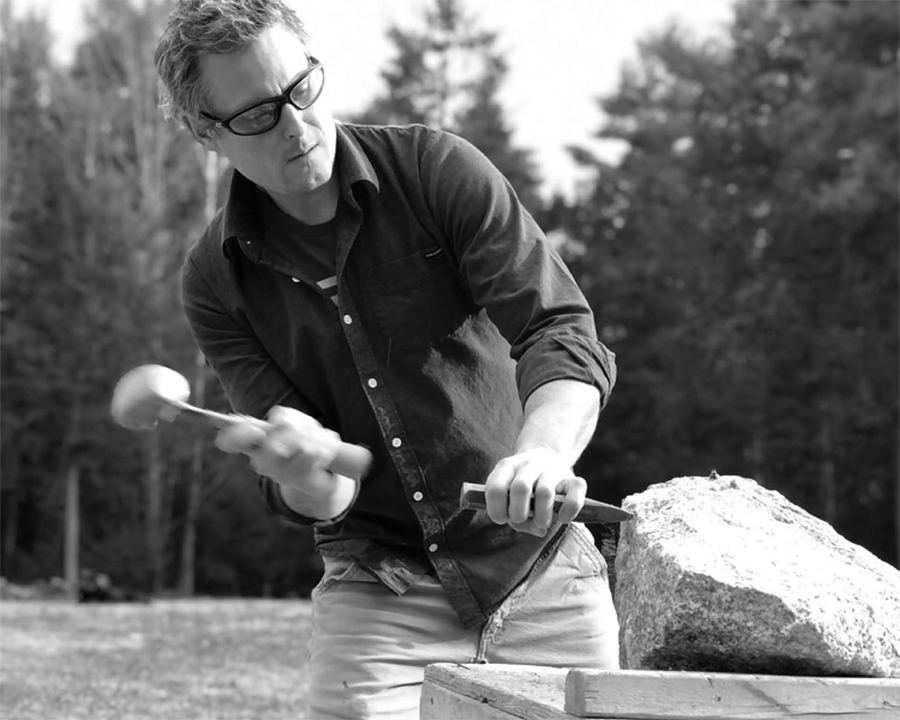 If you want to see more combinations of wood and stone – be sure to check The Contrasting ATUS Collection Merges Rocks With Wood.