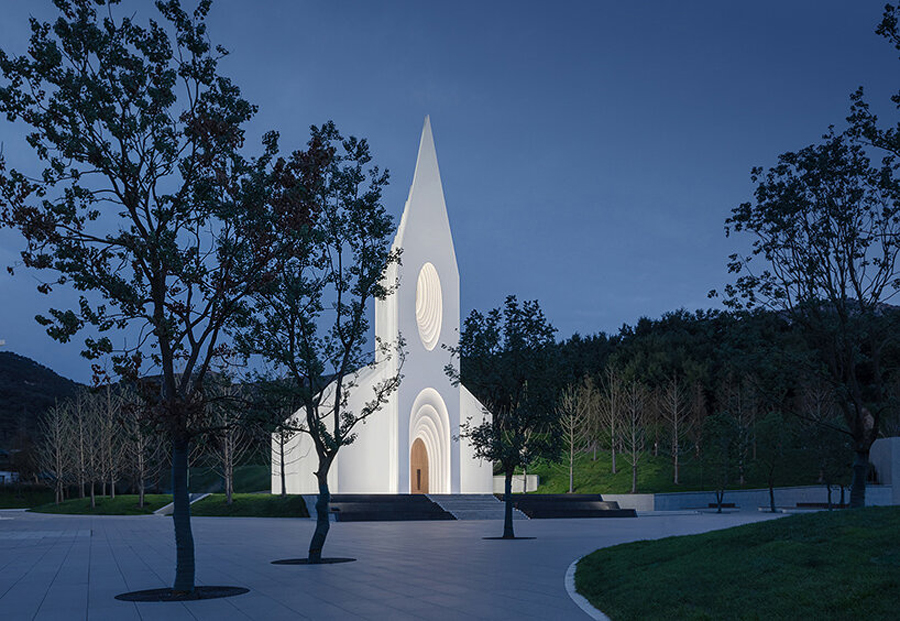 International firm RSAAhas completed the "Chamber Church" in China, realized as a series of layered silhouettes. Its white body stands pure against the surrounding greenery, while its facade rises up towards the sky which results in a sense of divinity. The final design takes shape as a symmetrical volume – penetrated from arcs – that gradually elevate, achieving a monumental composition. Along with the axial expansion, the sacred light emitted by the church triggers passersby's curiosity, inviting them to a ritual experience.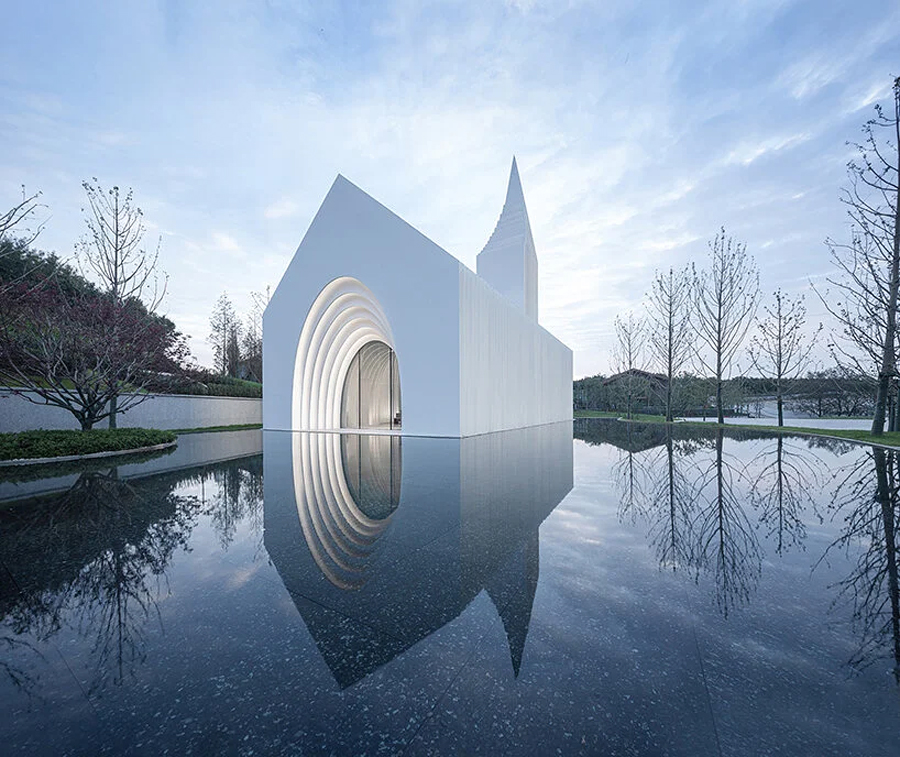 The design team at RSAA sought to form a fusion between art and modern architecture, in dialogue with the sacred. In an attempt to form a monumentality, the entrance – marked by the height change – presents itself as an assemblage of scaled portals, adopting an introverted character and giving the feeling of depth. The entry is reachable through a waterscape ladder and leads to a wooden gate. Once entering the church, visitors face a flowing edgeless chamber that unveils a visual juxtaposition to the sharp geometrical external contour. A womb-like room, envelops the worshippers, giving them shelter in an embracing form.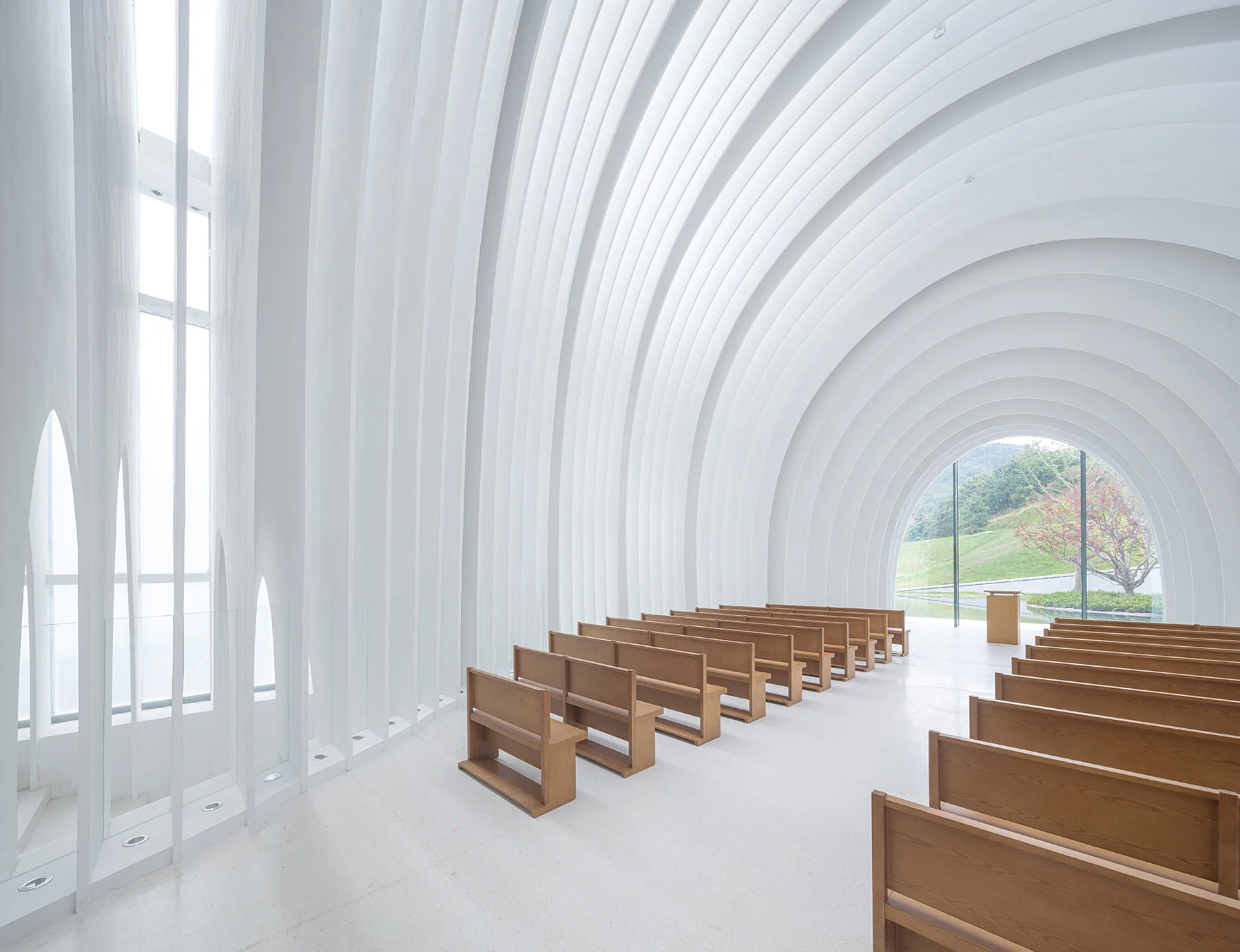 To further emphasize the connection between the individual, the sacred space, and nature, an arched opening at the end of the room leads their gaze dwindling to the distant landscape. As the observer wanders into the auditorium, different lighting effects are revealed. lamps are positioned between the divided panels, adding a unique glow all over the church. Warm yellow describes the entrance and spire, in order to add a welcoming feeling. and also makes the light of the entire structure richer and more layered. At the same time, as the spire of the church owns the brightest shine, it becomes a metaphor for determining the direction of architecture to divinity.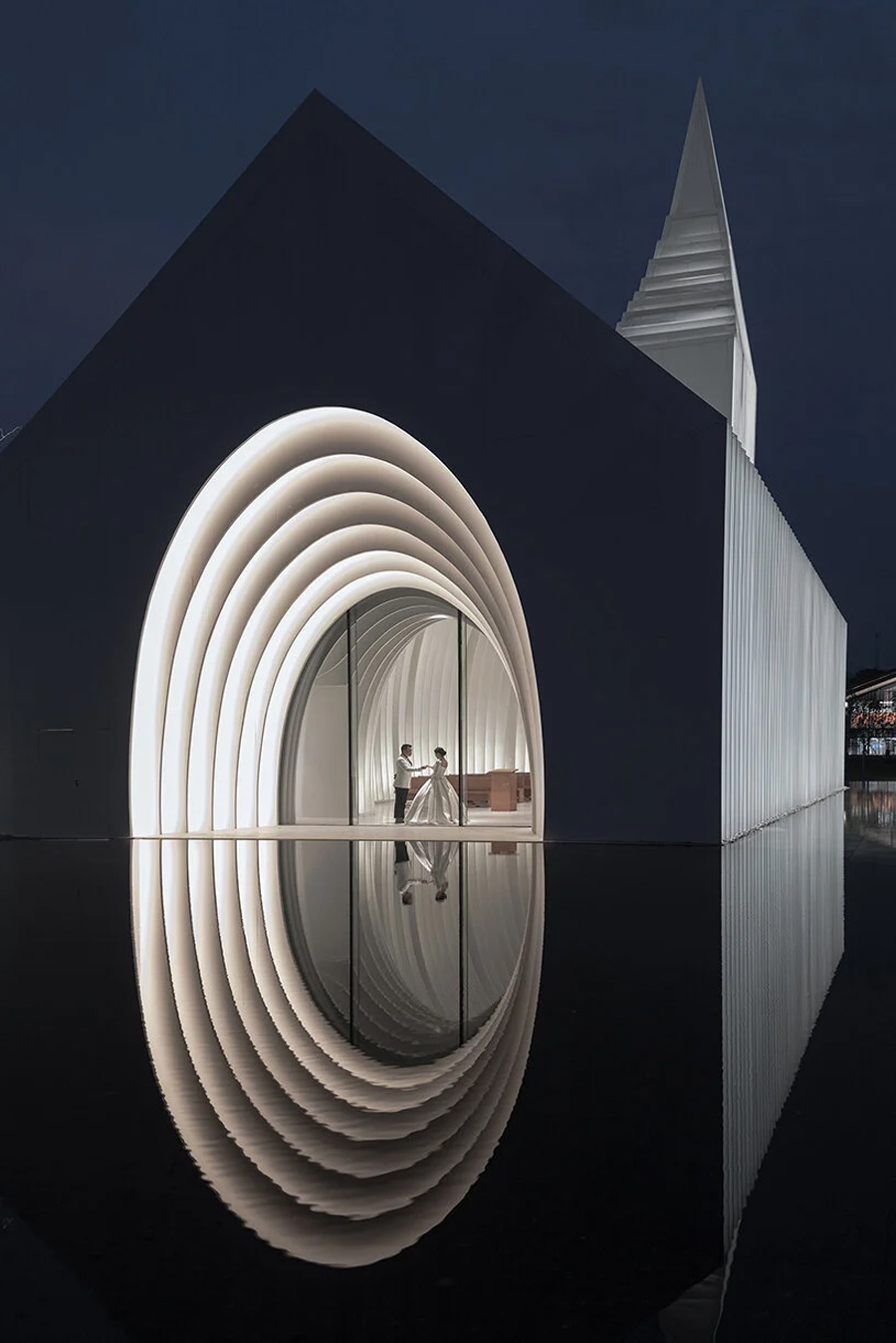 The sculptural slices of the project are informed by this natural context – hidden in zangma mountain – with the surfaces sweeping and lifting up. An artificial pond depicts the reflection of the church, and the arch-shaped layers are transformed into perfect ovals. Meanwhile, the gaps between the layers show the presence of the people inside the church, blurring the boundaries between interior and exterior. The whole scene becomes a holy place for new couples and, witnessing wedding ceremonies.