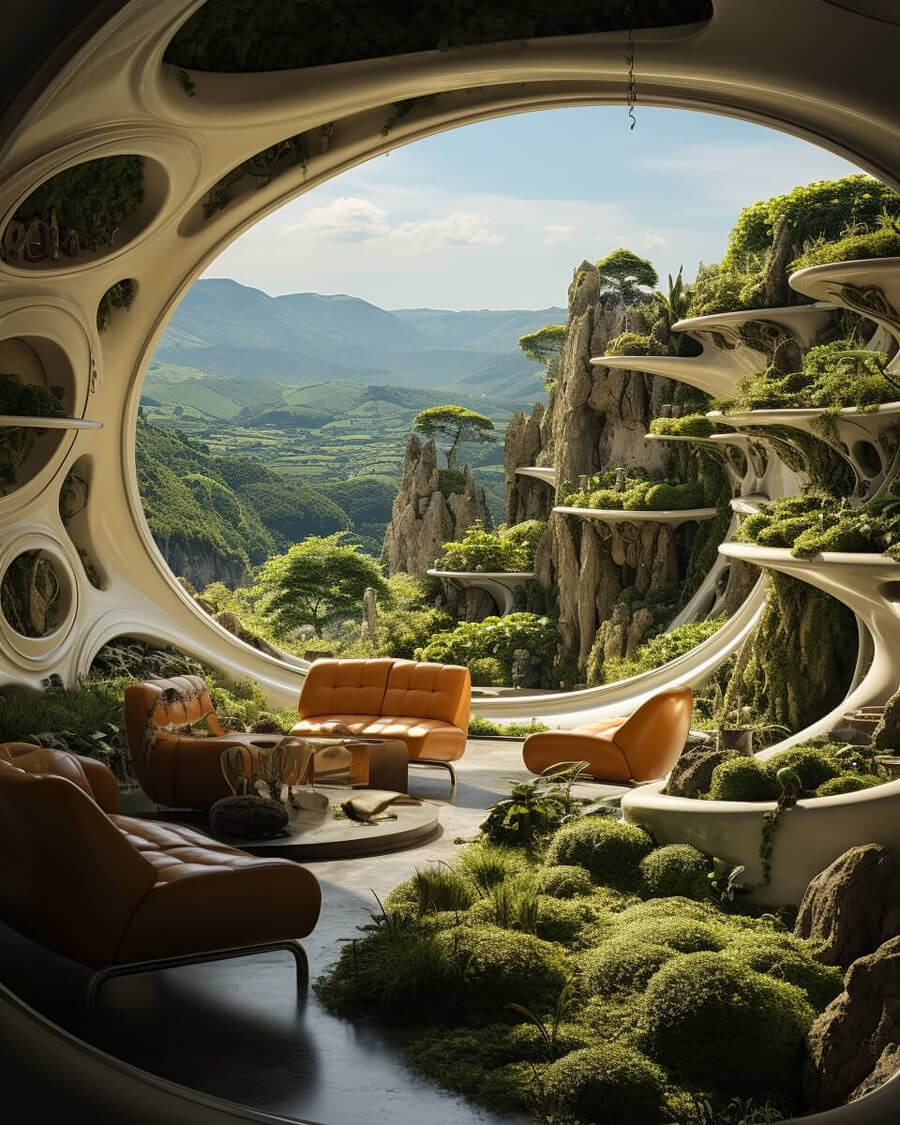 Nestled on a lush hillside with panoramic views of the countryside, Verdant Hill Manor is an architectural marvel designed by Mohammad Hossein Rabbani Zade (the designer of Yamabiko Retreat). This mansion is more than just a home. It serves as a tribute to classical elegance while also embracing modern sustainability.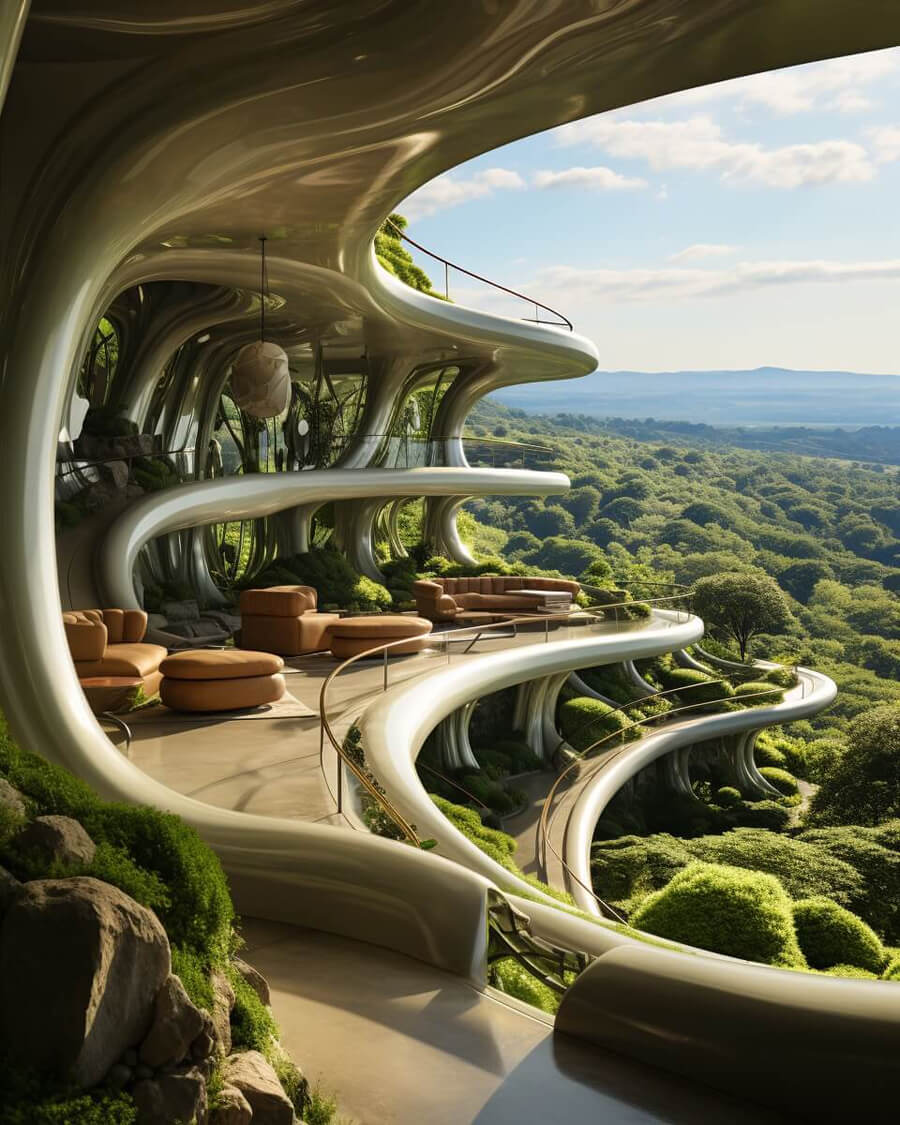 The exterior of the mansion immediately captures your attention with its poured resin style. This offers a smooth, seamless finish that transcends time. Grand columns, sweeping arches, and intricate details add to its classical aesthetic. But the mansion also focuses on environmental responsibility. Integrated into the design are solar panels, rainwater harvesting systems, and energy-efficient appliances, making the building as eco-friendly as it is elegant.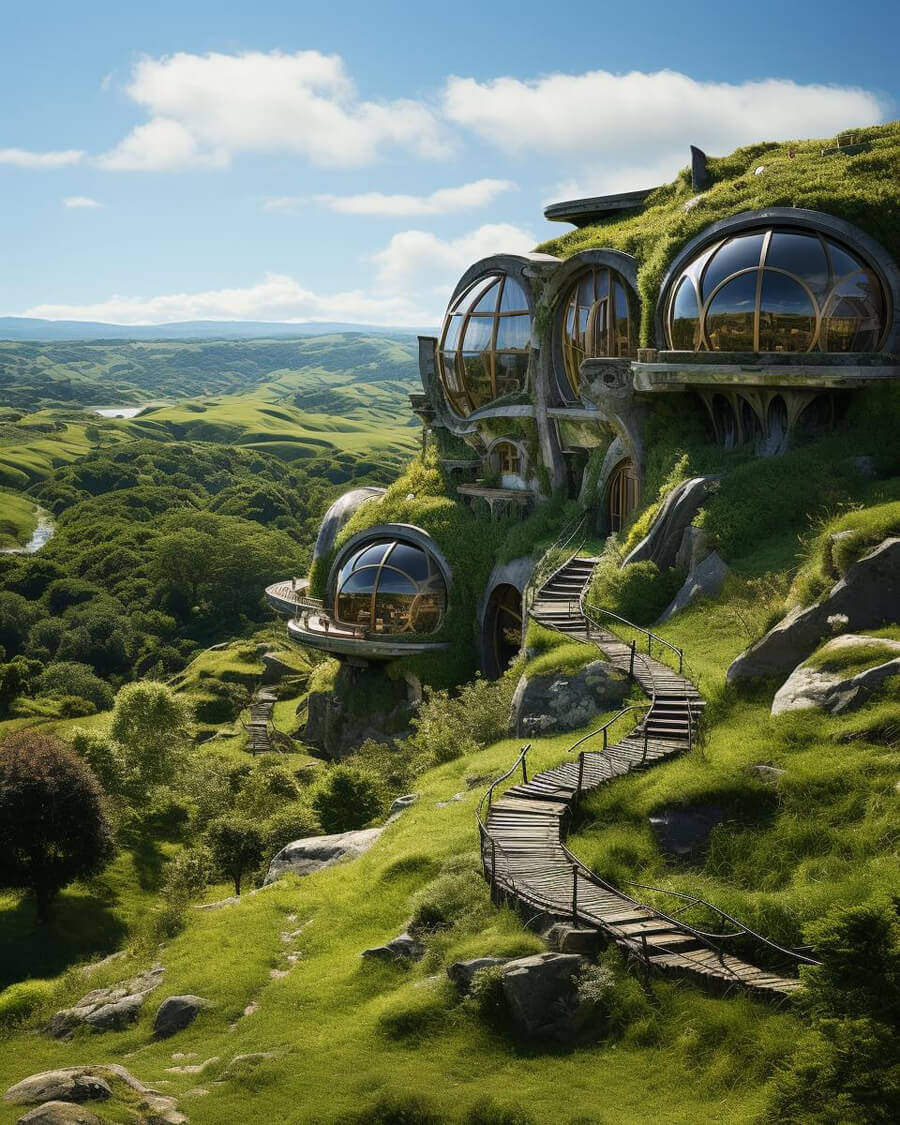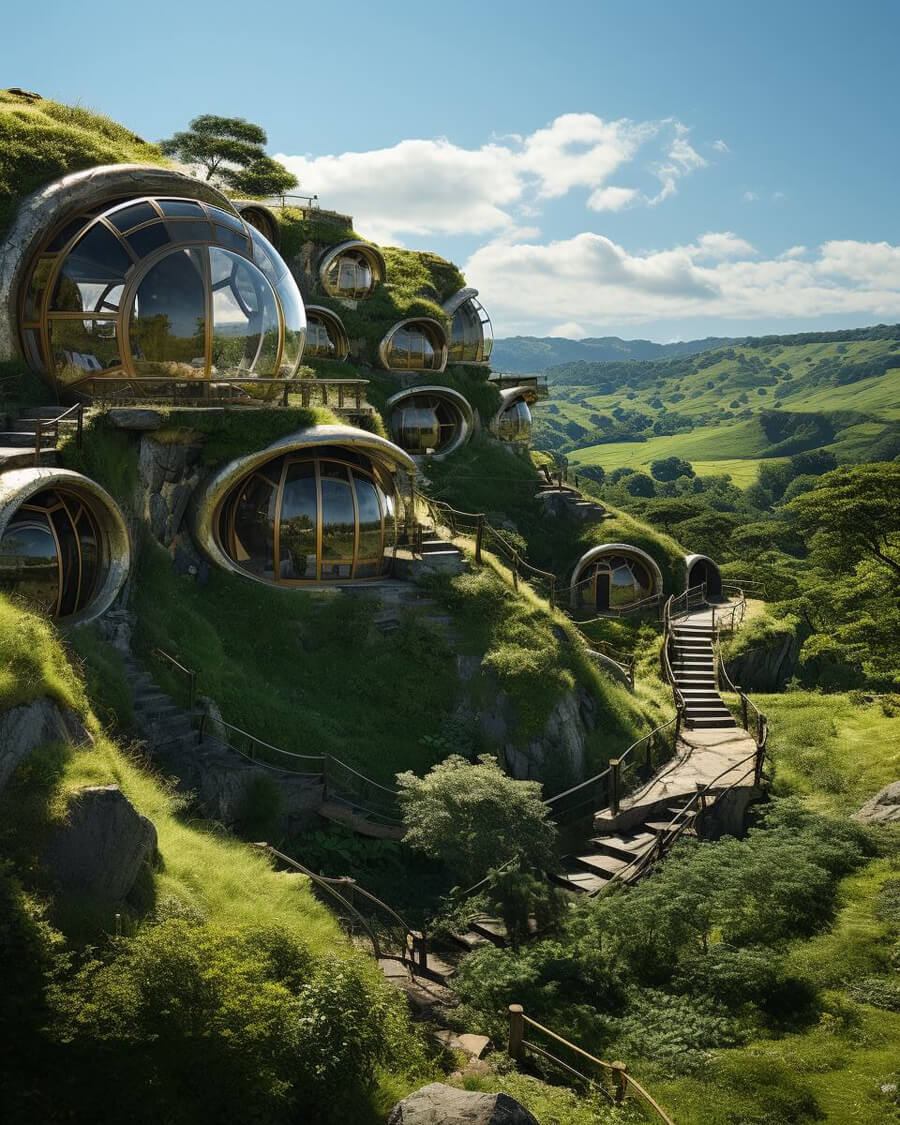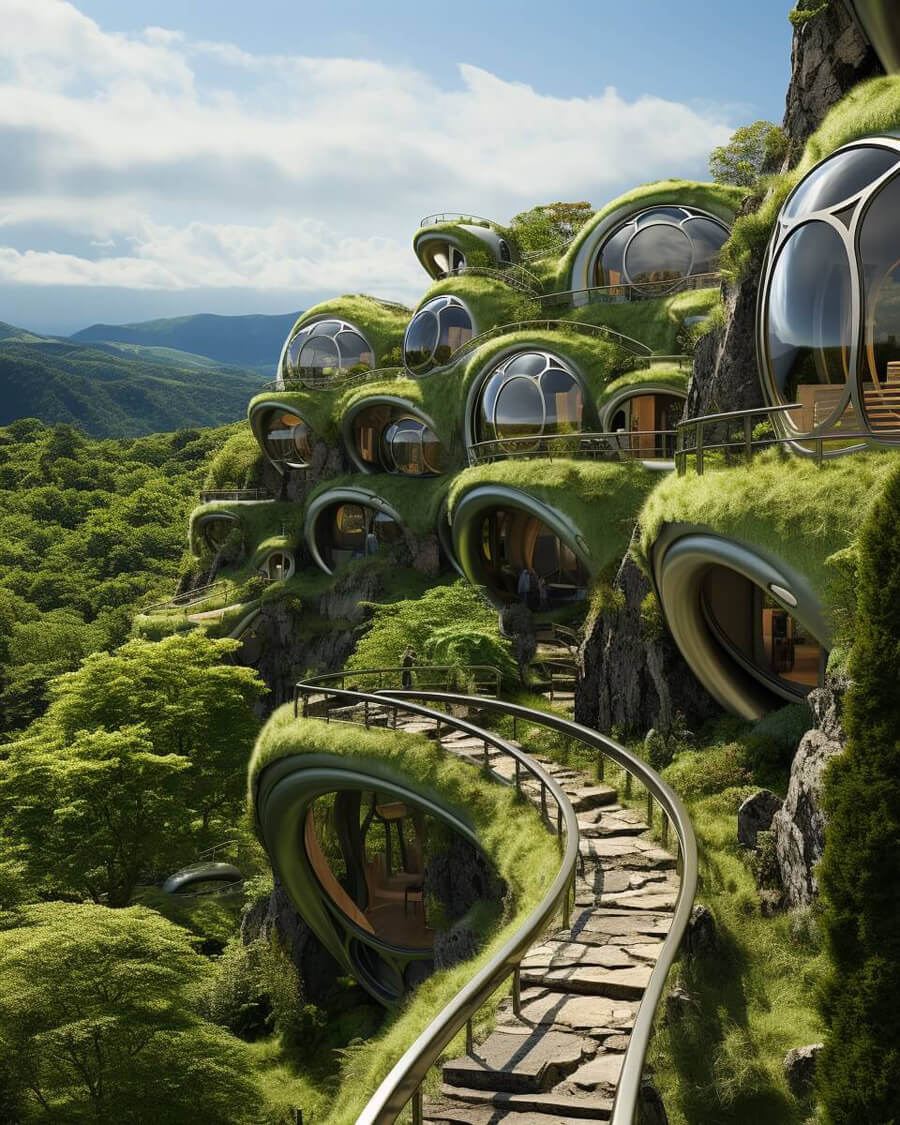 Upon entering, you are greeted by a foyer adorned with prehistoric art. This serves as a tribute to the area's rich history. The decor, inspired by the English countryside, envelops you in a warm, inviting ambiance. It creates a seamless blend of the old and the new, the grand and the intimate.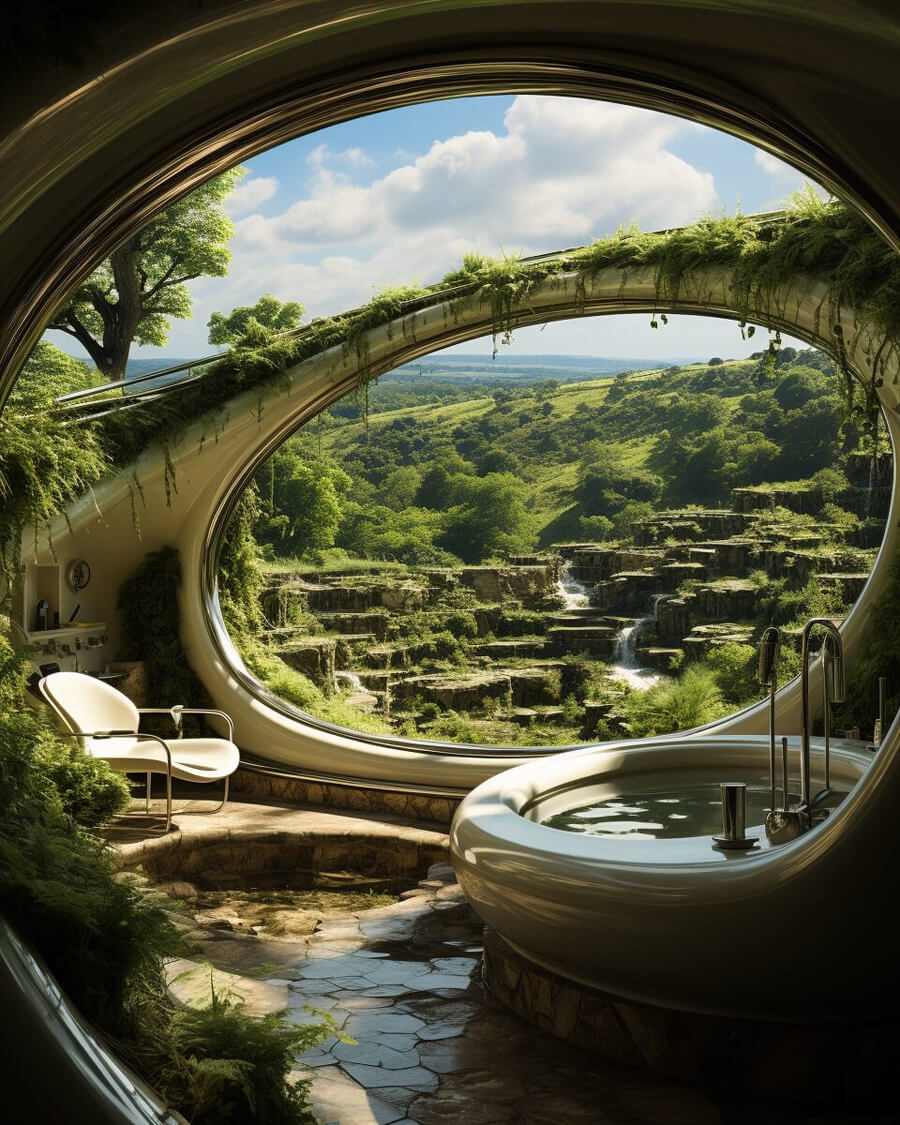 What truly sets Verdant Hill Manor apart are its #vfxfriday-inspired swirling vortexes. These grace the ceilings of the living room and dining area, introducing a playful element to the mansion's otherwise classic atmosphere. This daring touch adds a layer of whimsy to the elegance below.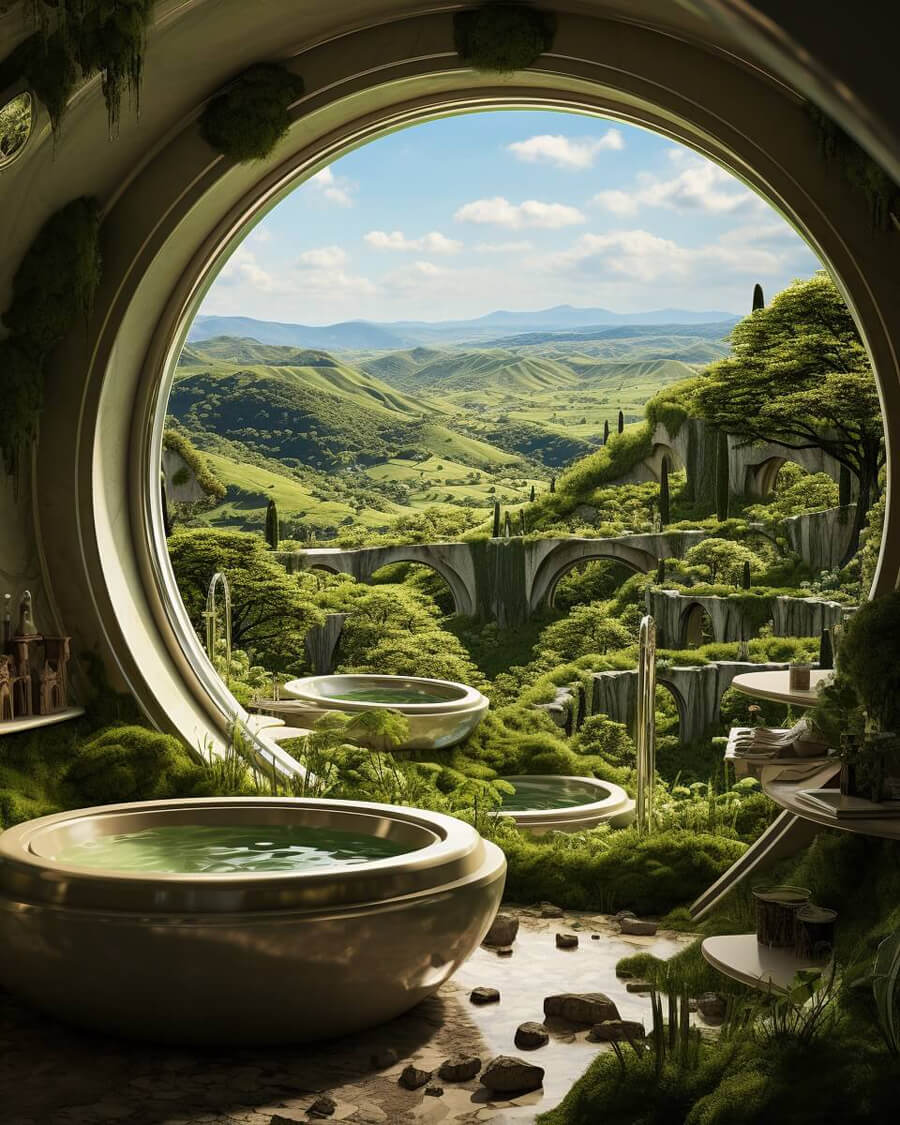 The bedrooms offer a sanctuary of comfort and luxury. Spacious layouts, plush bedding, ornate furniture, and state-of-the-art entertainment systems come standard in each room. The windows frame the surrounding landscape like a living painting, providing a constant connection to the beauty outside.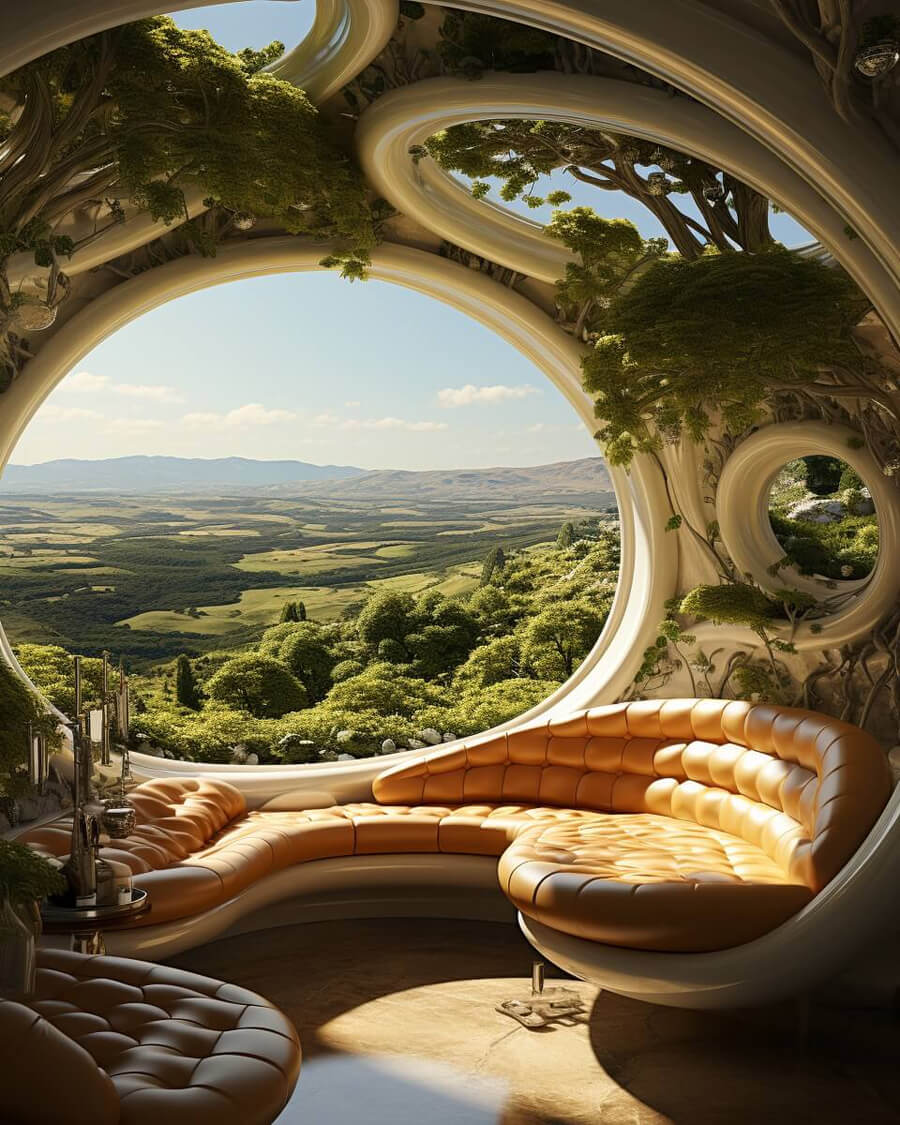 The mansion's gardens are a paradise in their own right. A diverse array of meticulously landscaped plants and flowers create a tranquil setting perfect for relaxation or social gatherings. The infinity pool offers an unparalleled swimming experience, with its waters seeming to blend into the rolling hills that stretch out in the distance.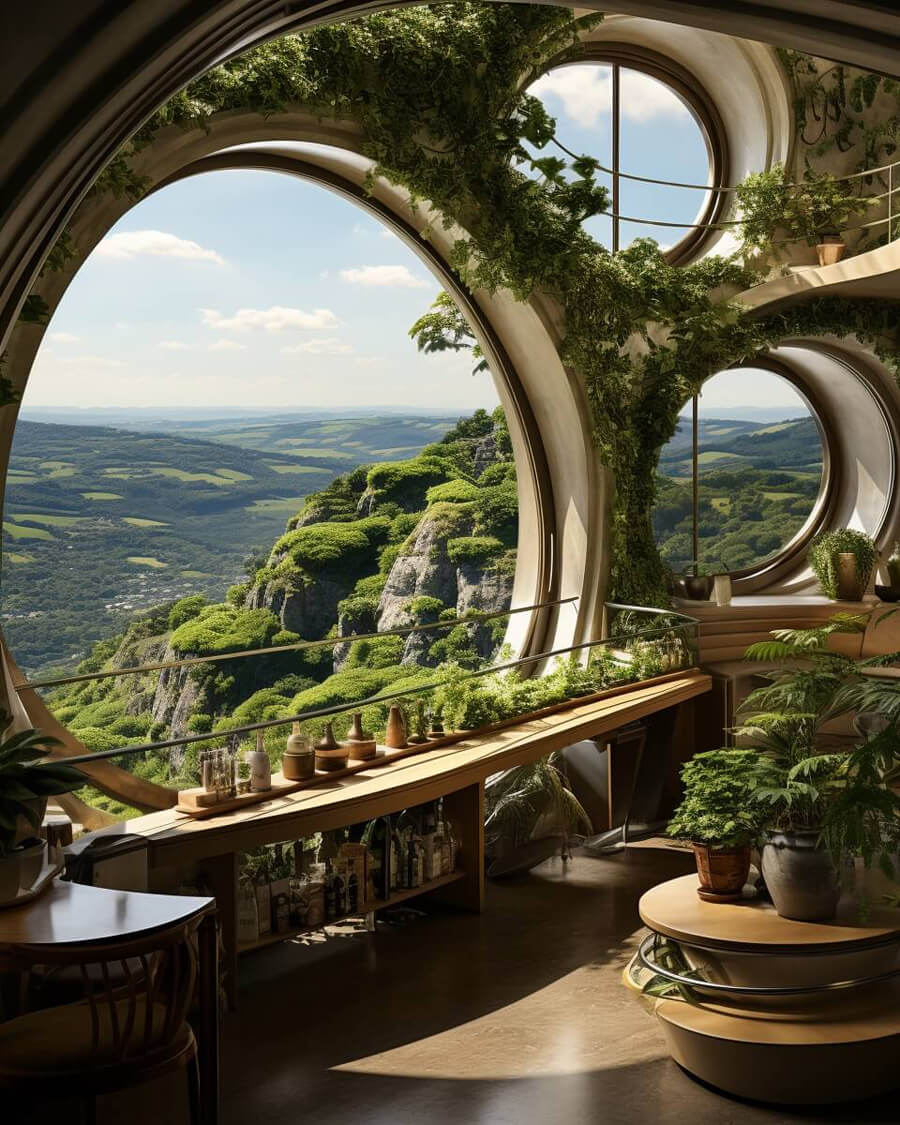 Verdant Hill Manor is more than just a luxurious residence. It's a statement of what's possible when classical design meets modern sustainability. With its lavish amenities, awe-inspiring views, and unexpected playful touches, it offers a living experience that is nothing short of extraordinary. Whether you're seeking ultimate comfort, high style, or a touch of whimsy, this architectural masterpiece by Mohammad Hossein Rabbani Zade truly has it all.