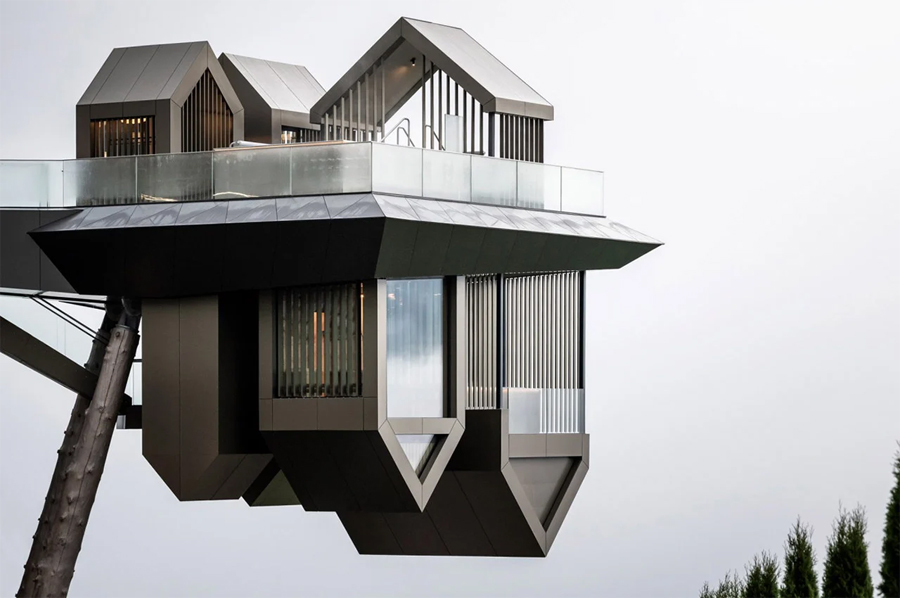 Network of Architecture (NOA) has created a mindblowing extension of its Hotel Hubertus in South Tyrol (you can book it here). Inspired by reflections in water, the extension is a cantilevered wellness center that seems to defy gravity! Called Hub of Huts, or Heaven and Hell (popularly), the astounding structure is supported by massive tree-like columns and is highlighted by its mirrored design.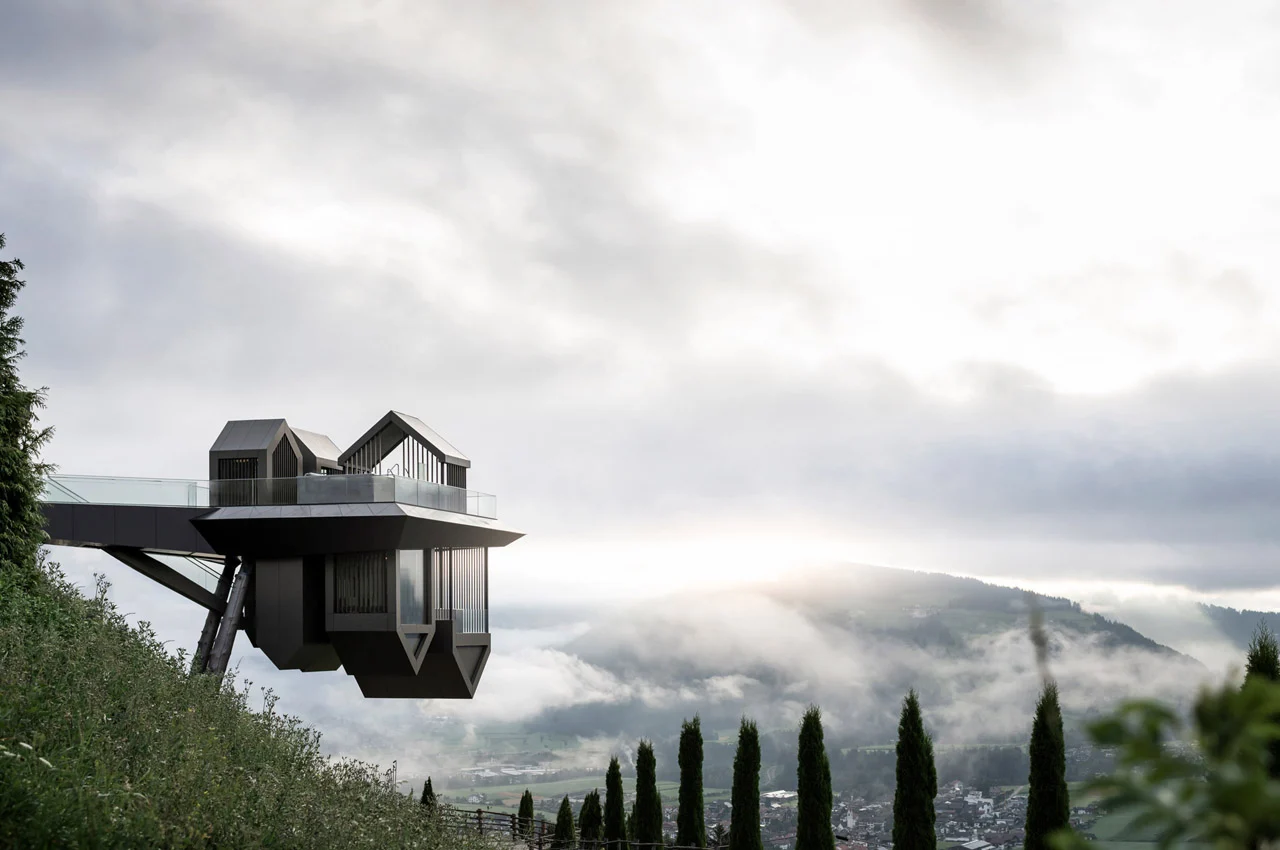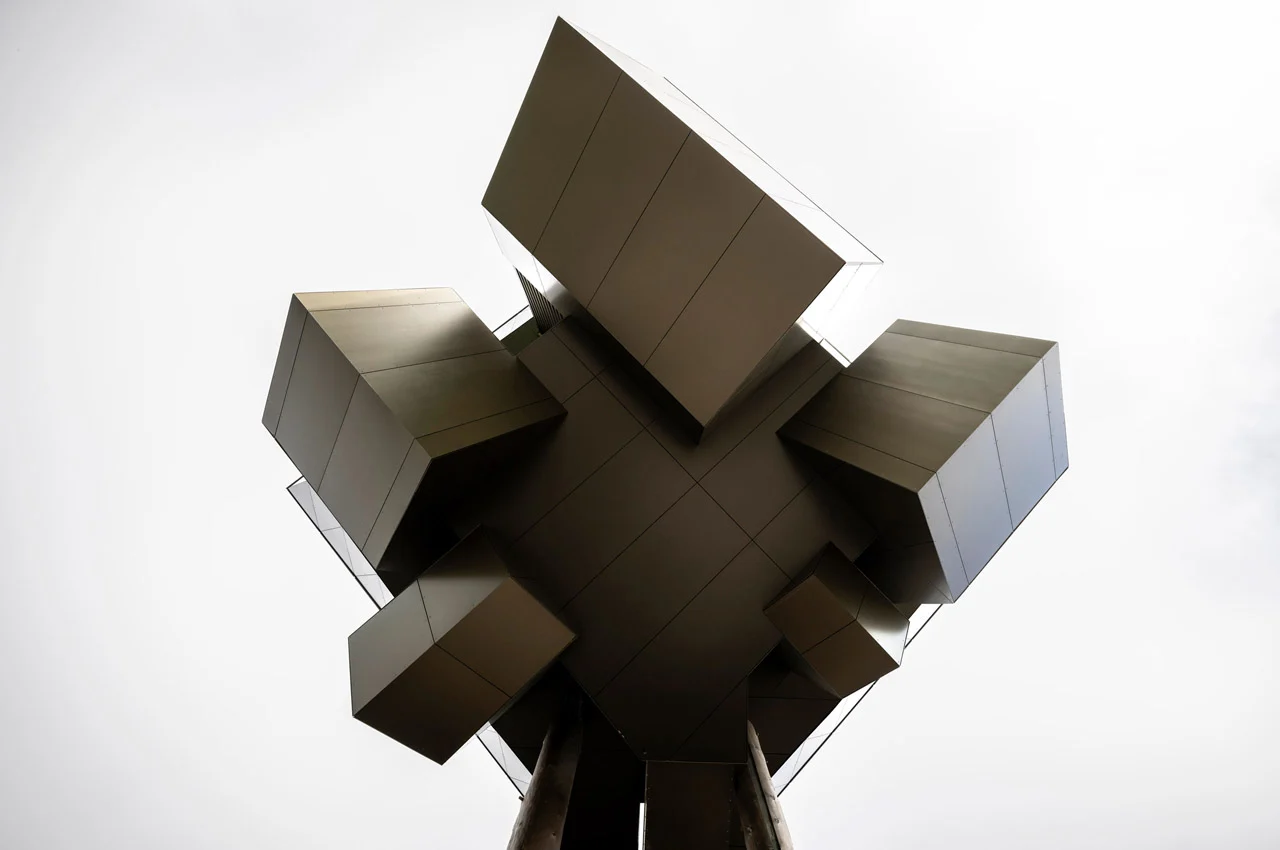 NOA built the Italian hotel in 2016, and the new extension is placed close to its glass-bottomed pool. It is raised 15 meters above the ground and projects out of the main building of the hotel. The Hub of Huts is quite literally characterized by a collection of tiny 'huts', and their inverted counterparts – creating a cluster of extremely intriguing mini structures. These mini huts were built to mimic "the architecture of a mountain village" reflected on water!
"The inspiration came from the element of water," said NOA Founder Lukas Rungger. "We thought about the possible activities such as standing, sitting, swimming, floating horizontally, diving upside down. Each of these positions has a different horizon, and from this interplay of perspectives, the idea of the project came to life," he continued.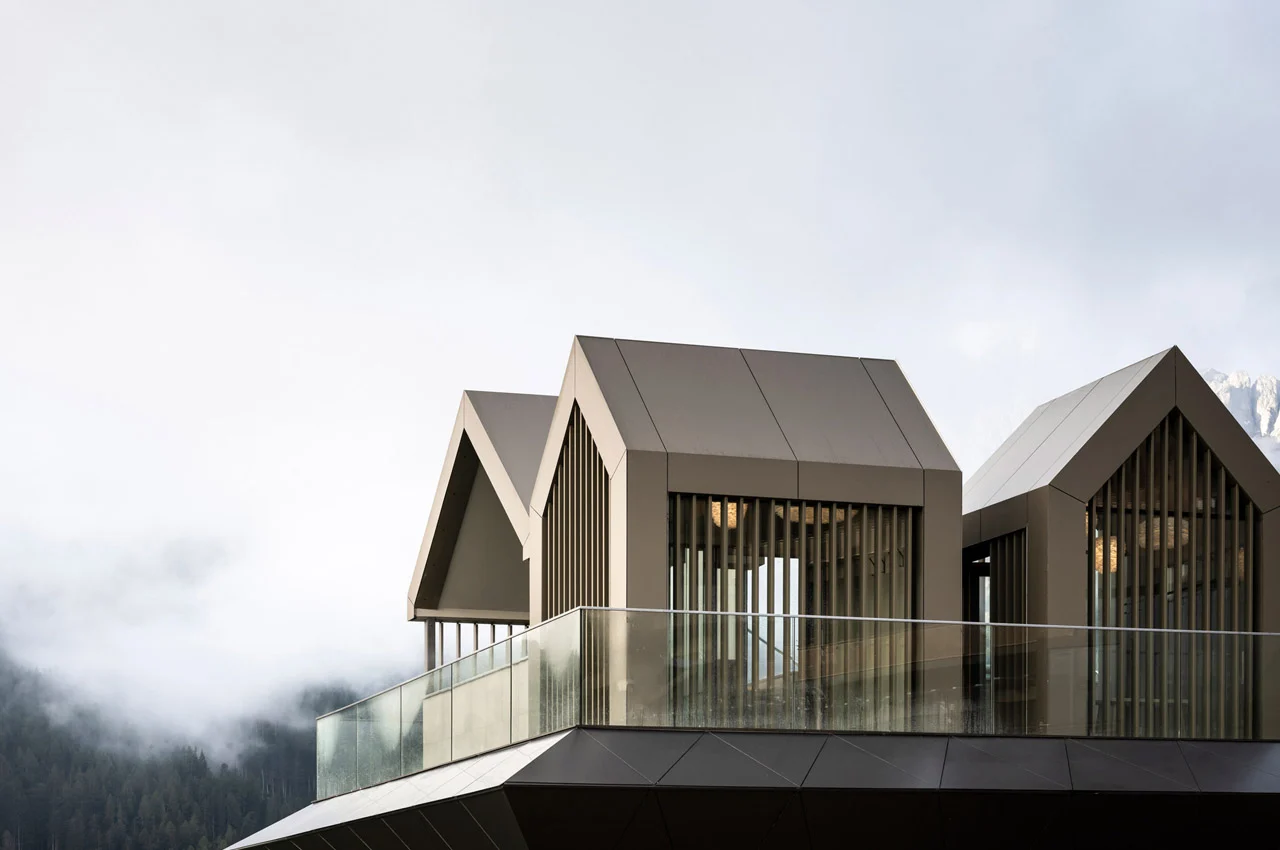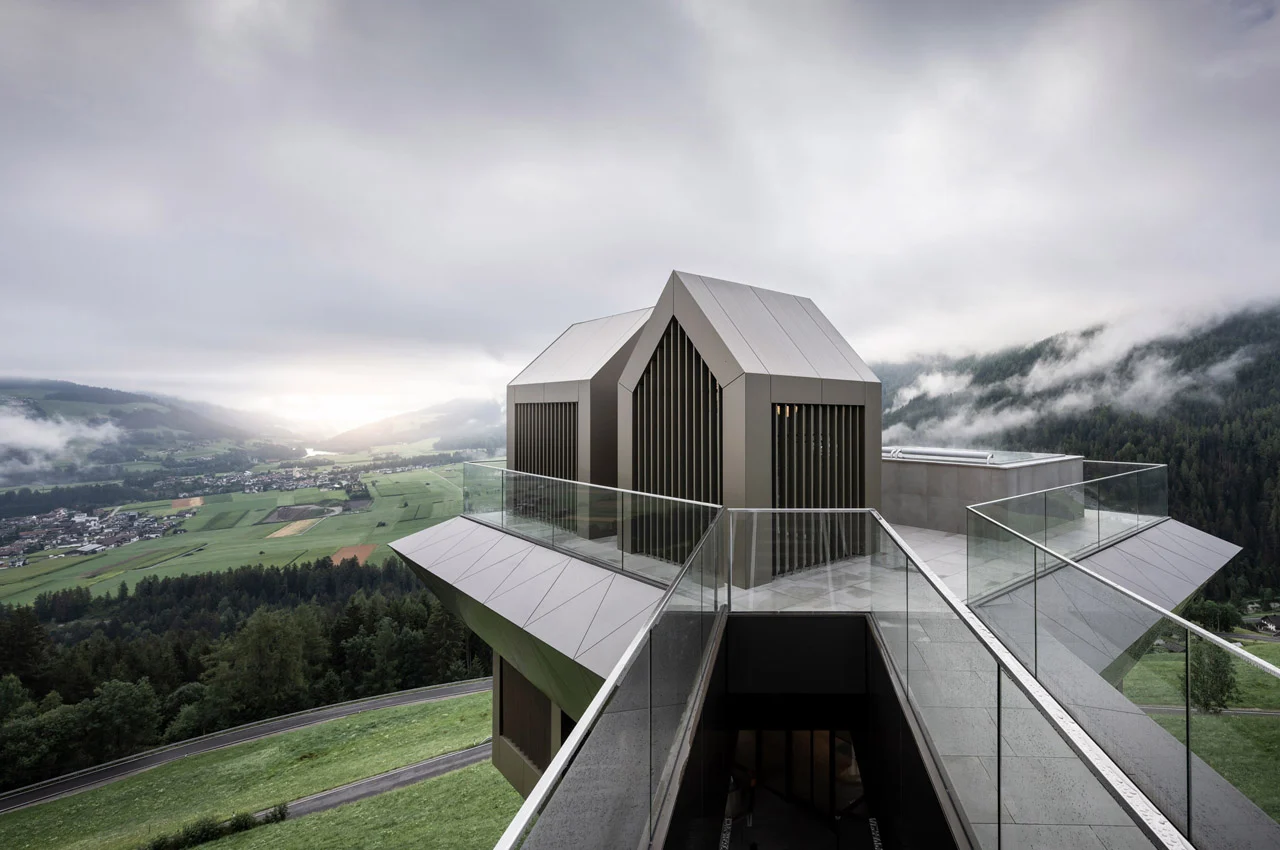 It aims to provide a spa experience that is inspired by its nickname 'Heaven and Hell'. The upper level or the 'Heaven' section features two pools, panoramic showers, and a changing room. You then slowly move towards the lower level or 'Hell' via a stairway. The upside-down lower section houses two saunas, a whirlpool, and showers. When you move from up to down, you move from a cooler environment to a warmer environment, truly living out the experience of moving from Heaven and Hell.
"The lower level of the platform causes a feeling of estrangement in the observer. As one descends, the temperature rises and the environment becomes more protected. It feels like a descent into the center of the earth, with the poles reversing," said supervising architect Gottfried Gruber.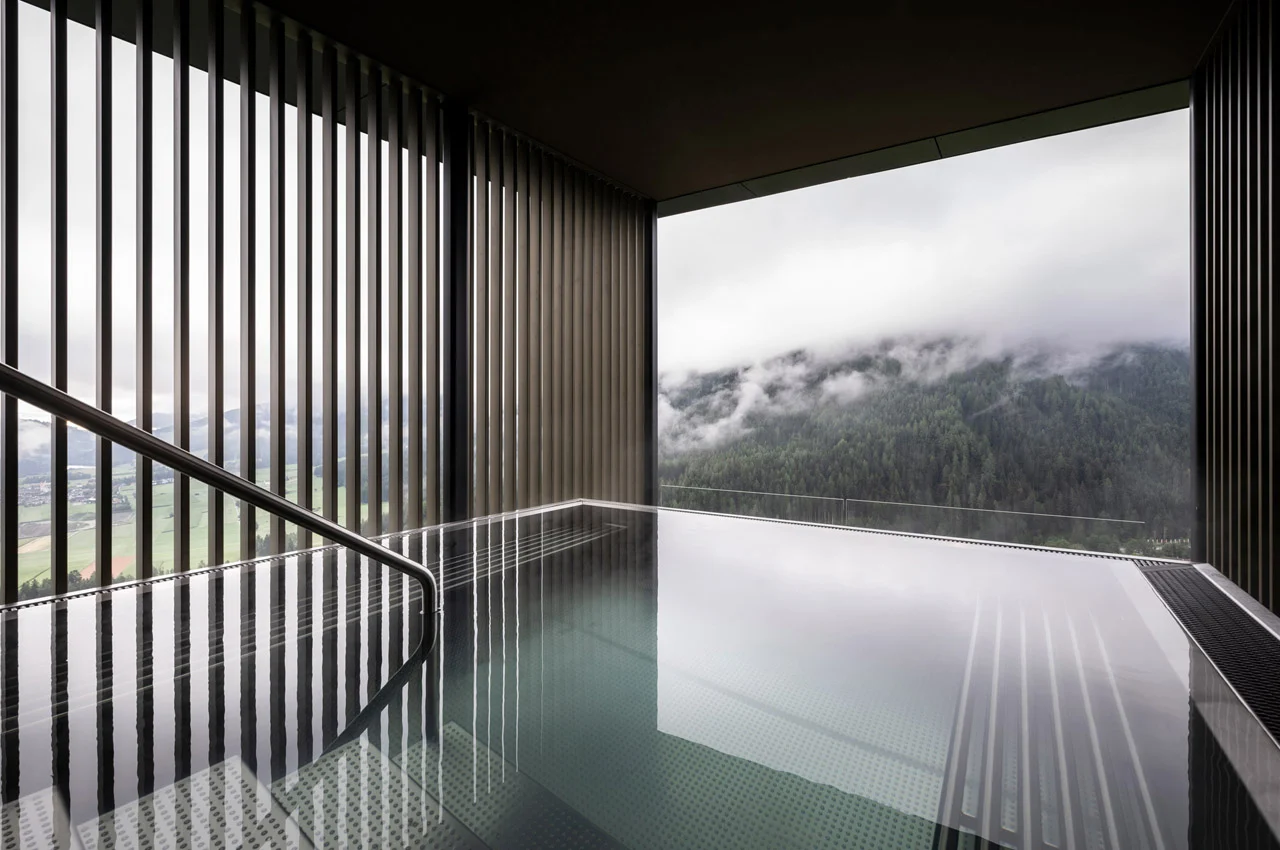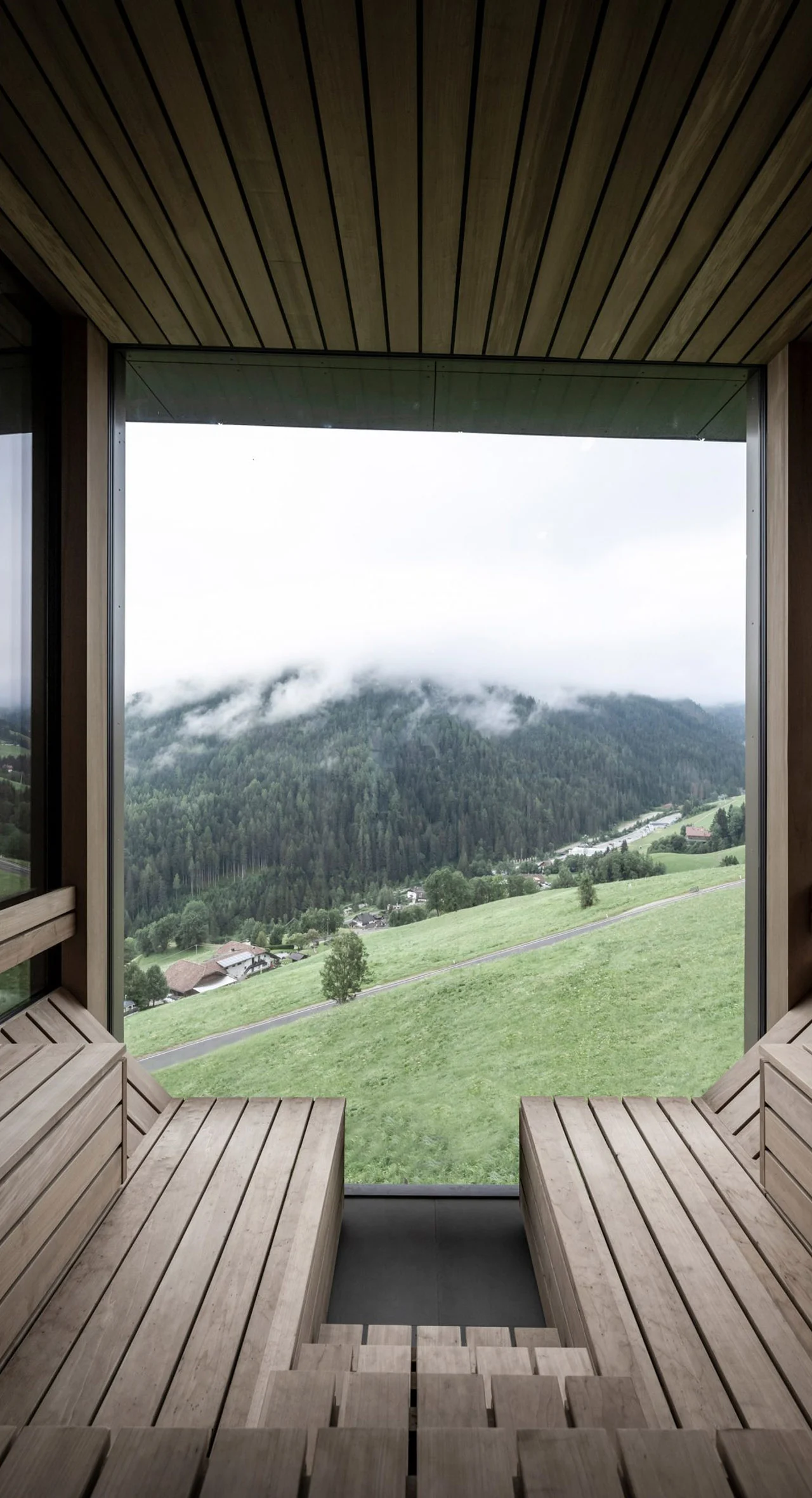 The Hub of Huts can accommodate up to 27 people, and the entire structure has a dusky and brown-hued aesthetic to it. Aluminum panels clad all the small huts. A brise soleil shading system in the same material and shade has been attached to some of the huts. The interiors also reflect a similarly earthy color scheme – wooden flooring and light beige ceramics accentuate this warm vibe further.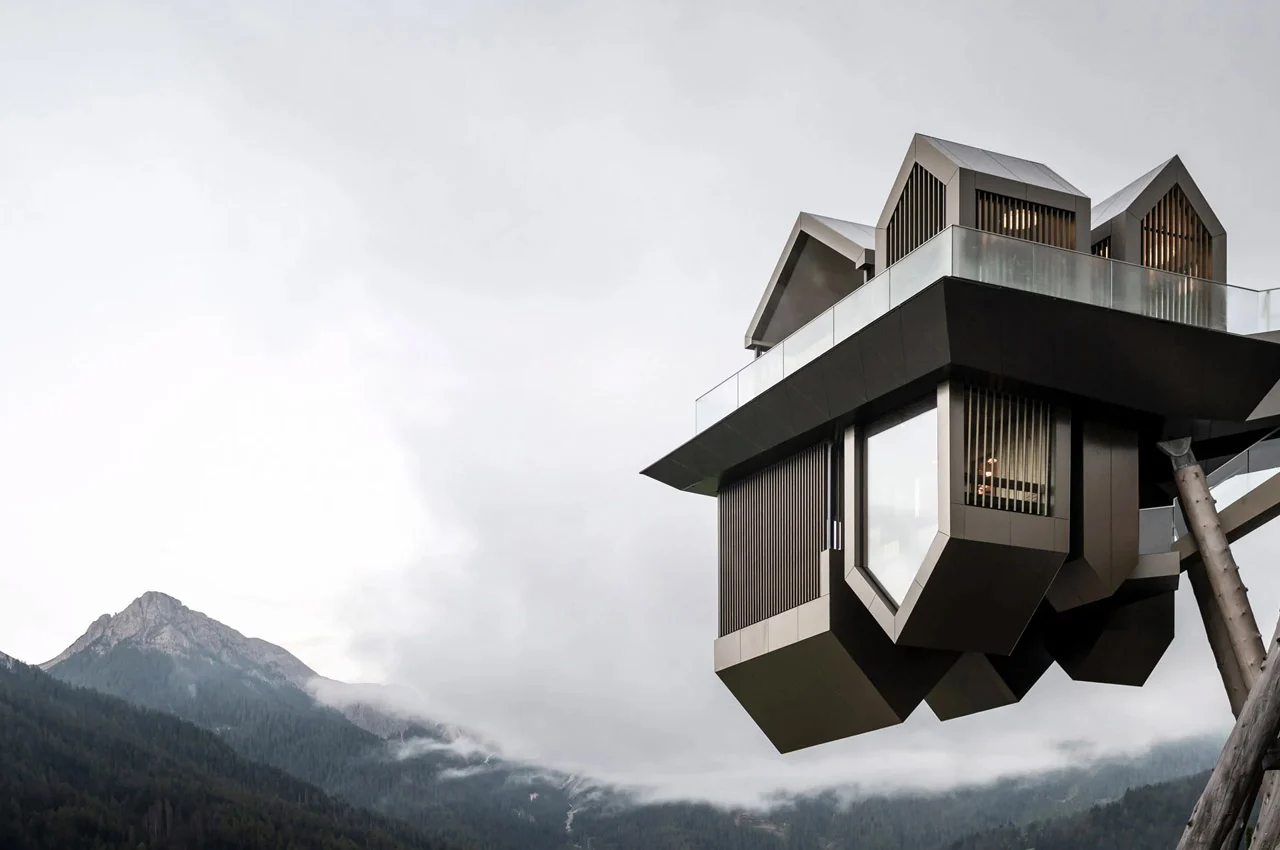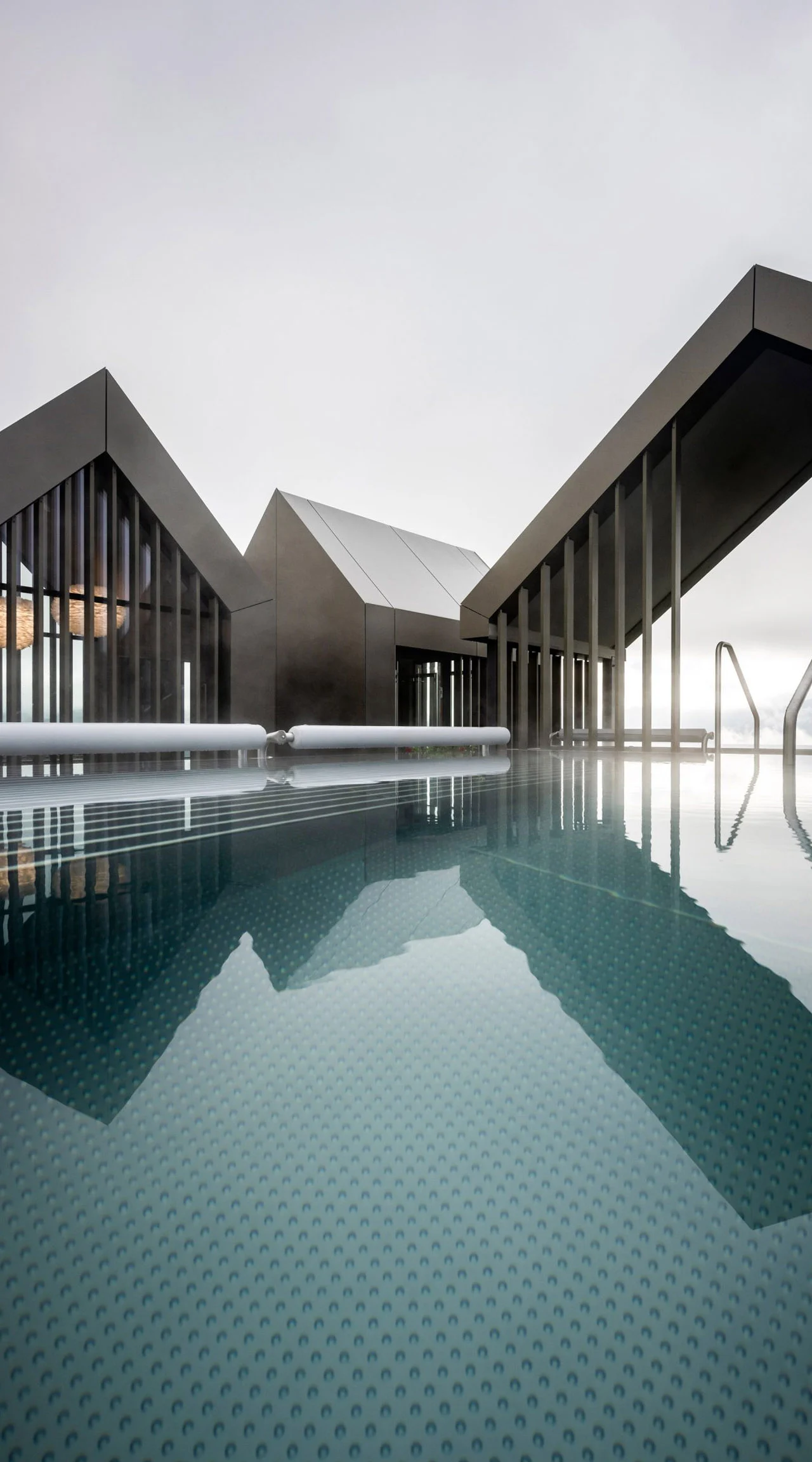 The whole project was quite a difficult one for the studio, since creating this gravity-defying design was no small feat. "An imposing steel cantilever structure supports the platform, which even brought the engineers to the limits. The asymmetrical assembly was a huge structural challenge, including a complex allocation of technical compartments hidden inside the houses," said Rungger. Also be sure to check our list of the most creative wooden houses.