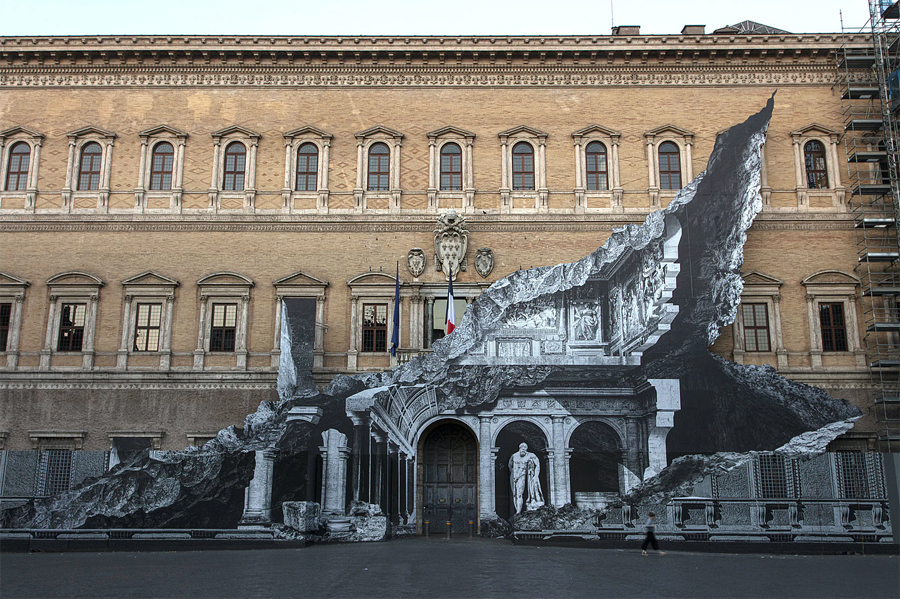 As a continuation of his spectacular trompe l'oeil installations series, French street artist JR unveiled a new piece on the famed Palazzo Farnese, the French embassy building in Rome. After "The Wound" on Palazzo strozzi in Florence, the French artist opened up the façade of the Palazzo Farnese with an installation titled "Punto di Fuga" or "Vanishing Point". The street art offered an imaginary look behind the walls one of the most important high renaissance palaces in Rome.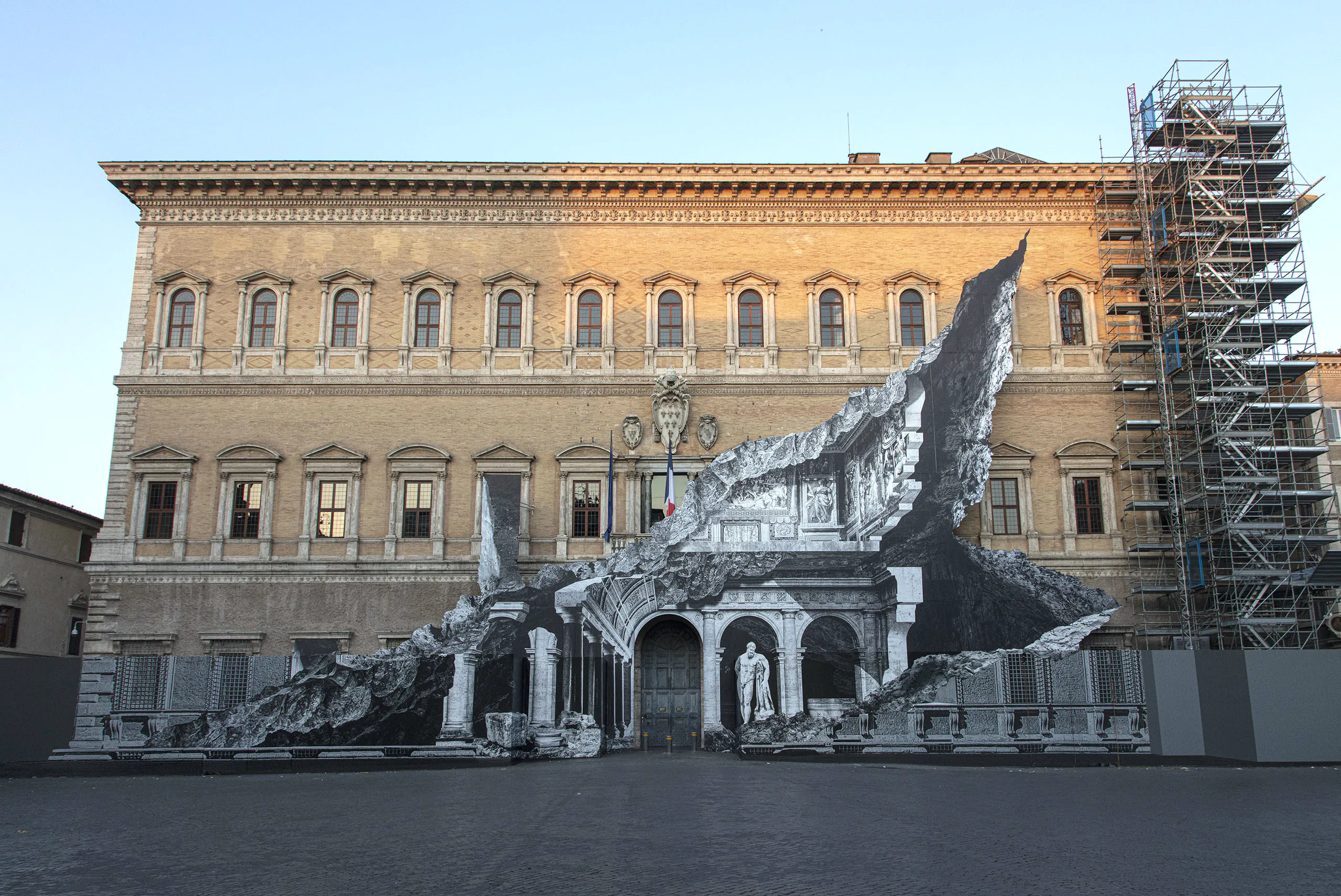 The installation by JR spreads over 600 square meters and refers to the embassy's wish to stay metaphorically open even during the restoration work of the renaissance building. Palazzo Farnese is currently undergoing renovation, and JR was called in to transform the scaffolding into a dazzling work of art. With images printed on aluminum, the artist reveals what's hidden behind the building's massive façade- such as the colonnade of Antonio da Sangallo's vestibule or Salviati's frescoes in the hall of the splendors of the Farnese- suggesting a spatial as well as a temporal depth.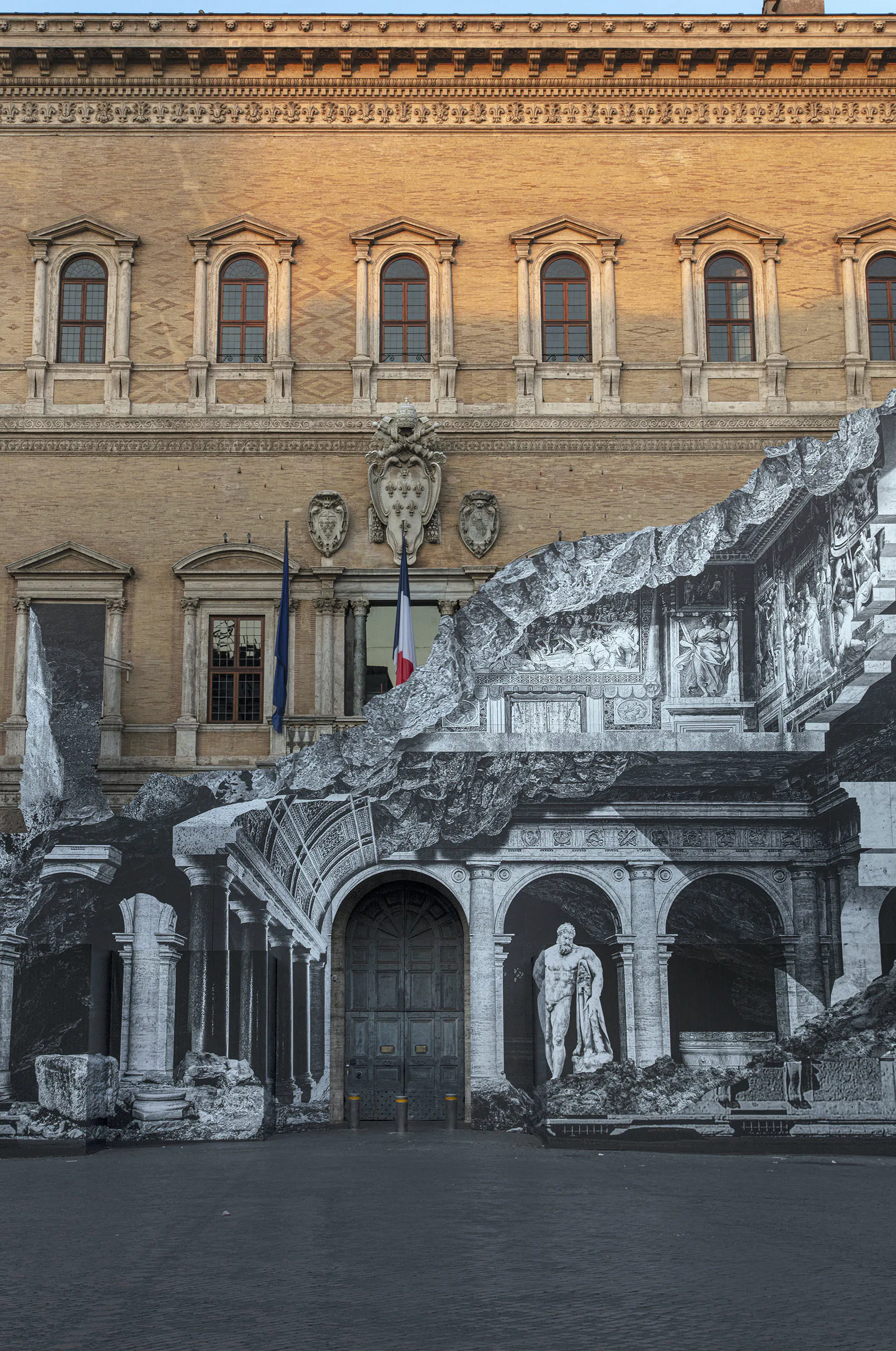 The work restores the sculpture of the Farnese Hercules to its original place in the cortile of the palace, as a tribute to the history of the palace. His use of trompe l'oeil is also appropriate given that Palazzo Farnese is home to some of the most famous examples of trompe l'oeil in history. So, it only seems fitting that JR should remind viewers of this trick of the eye through his own work.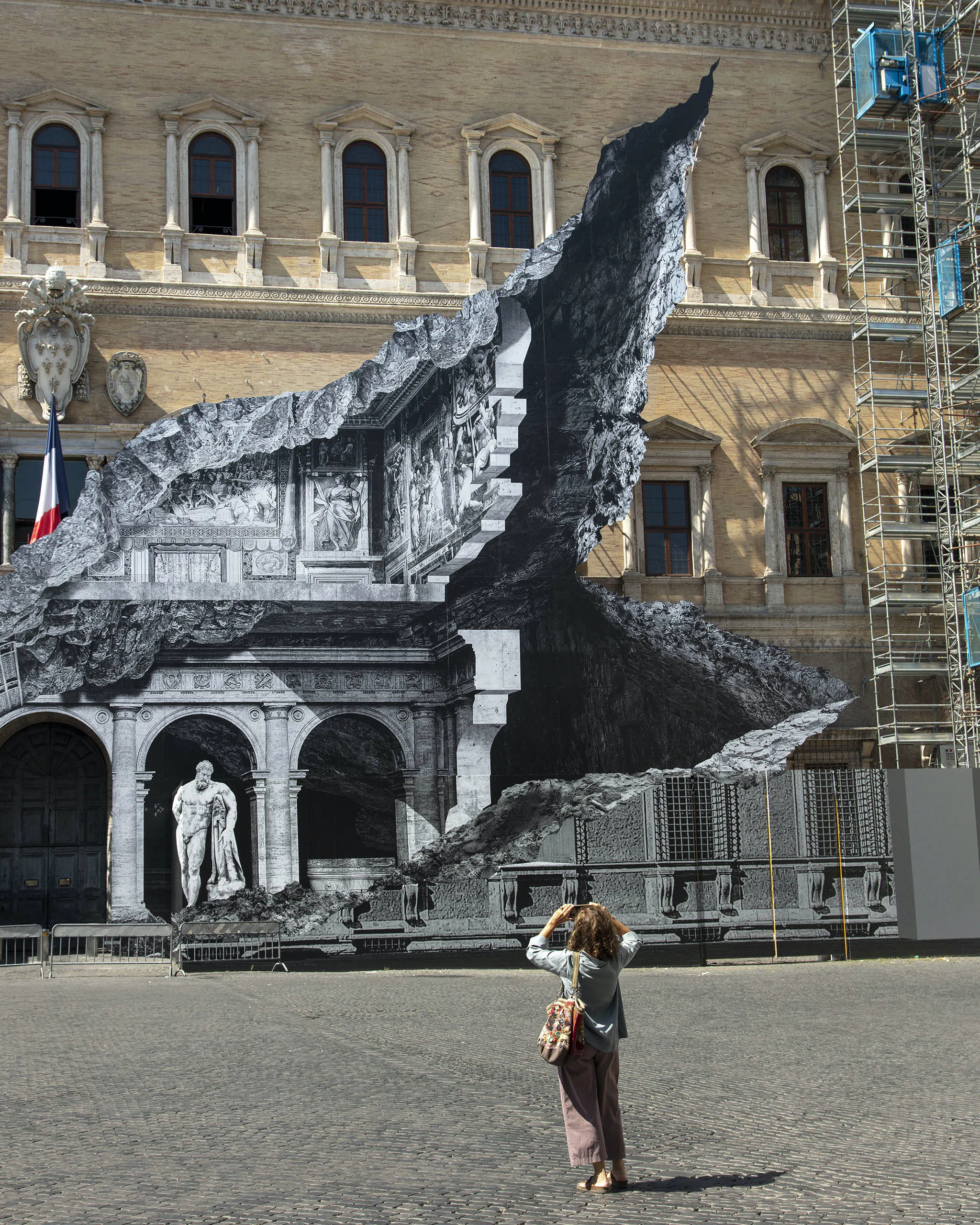 The work- made of dibond (printed aluminum) panels fixed to scaffolding and vinyl tarpaulins on the palisades- is a perfect example of an optical illusion that constructs and deconstructs the image according to the position of the viewer. For the Farnese Palace, as for his previous architectural projects, JR invites the visitor to play with the image he has constructed/deconstructed and to find the perfect point of anamorphosis, located at the threshold of Piazza Farnese, in the middle of Via dei Baullari.